Sure – Chicago may not have access to an ocean or a bay, but that doesn't mean our waterfront views are any less than stellar.
What with Lake Michigan to the east, beautiful waterways throughout the region, and the beloved Chicago River running smack dab in the middle of it all, I mean, c'mon – we're practically swimming in waterfront property.
So before you pack up the fam and hurry out to the coast for your next shoreline adventure, check out the spots we've got in our own backyard.
These are our favorite waterfront restaurants in Chicago.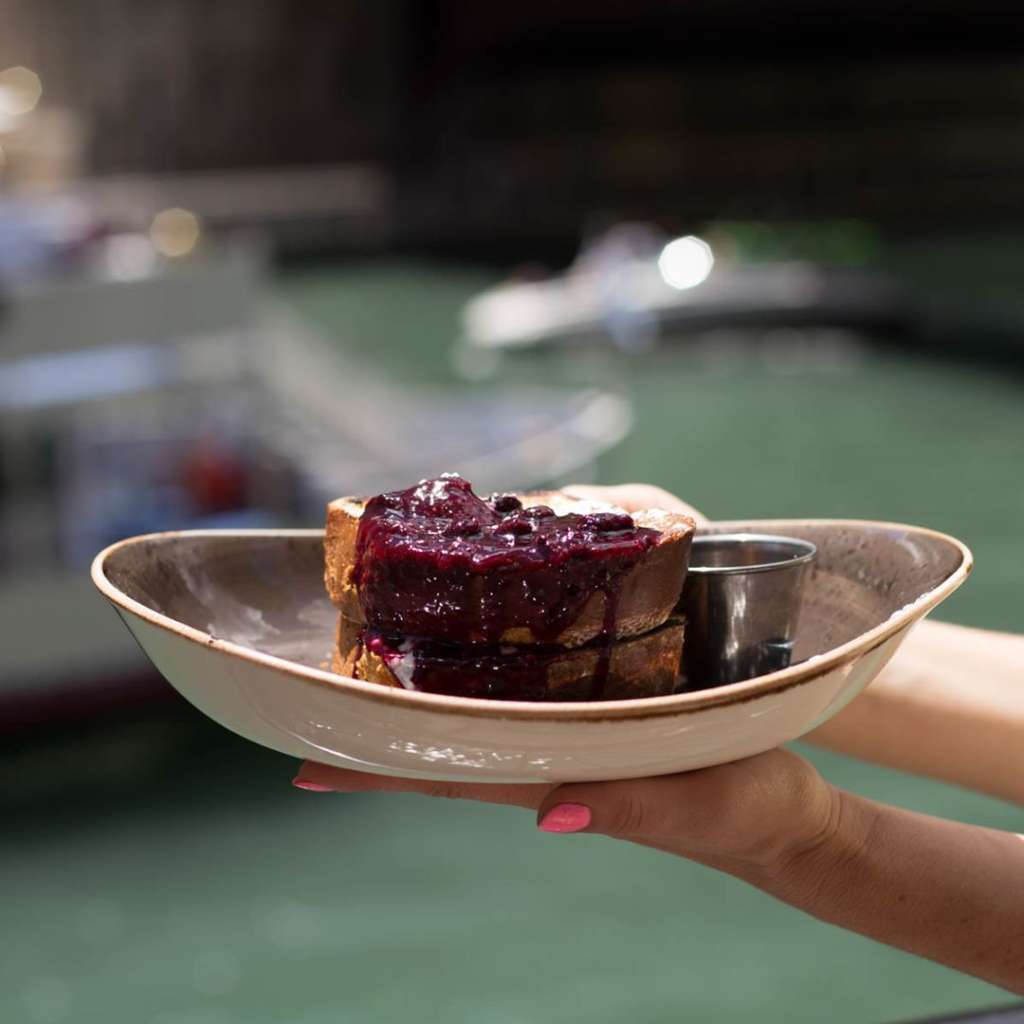 315 N LaSalle, River North
Views Of: The Chicago River
Dinner on the River has never looked this damn good. A relative newcomer to the Chicago-waterfront-echelon, this upscale-dining spot in River North has only been open since 2014, but that certainly hasn't stopped it from taking the city by storm. With a killer cocktail menu and Insta-worthy views of Chicago's Riverwalk – plus, a solid weekend brunch – this summer hotspot is just waiting for your reservation.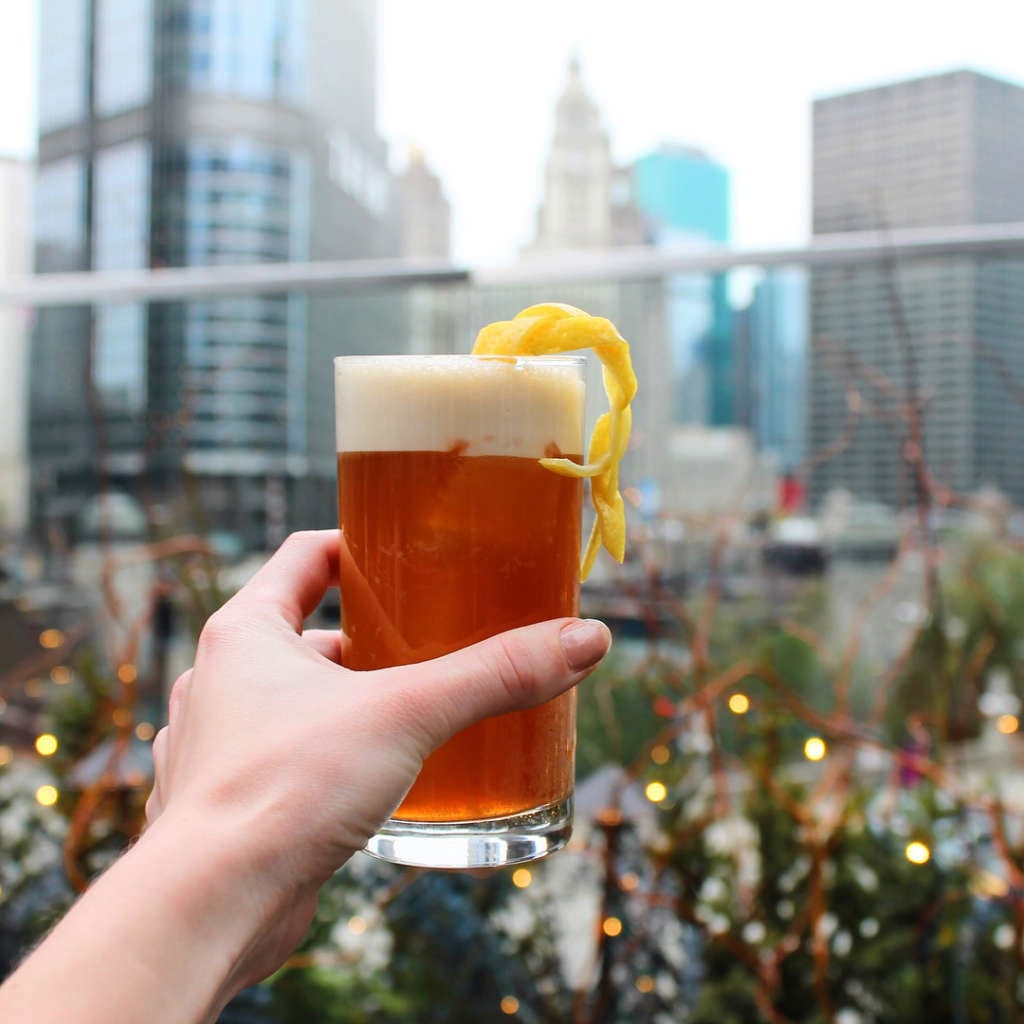 1 W Upper Wacker, the Loop
Views Of: The Chicago River
This Loop-side rooftop is certainly raising our expectations for waterfront views in Chicago*. But seriously, with a picturesque skyline lookin' up, and an unbeatable glimpse of the river lookin' down, you probably need to add this place to your summer bucket list, like, yesterday.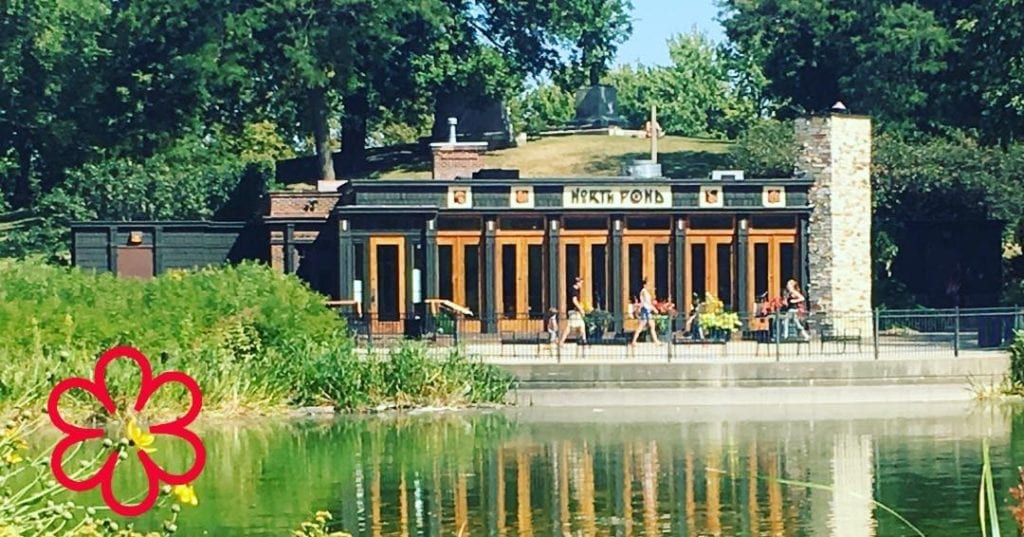 2610 N Cannon Dr, Lincoln Park
Views Of: North Pond
Though not on the banks of the Chicago River, nor at the shore of Lake Michigan, Lincoln Park's North Pond is without question one of the best waterfront locations in the city. Not only does it offer supreme summer-happy hour vibes, but with a James Beard Award and Michelin Star under its belt, you just know the food's gotta be good.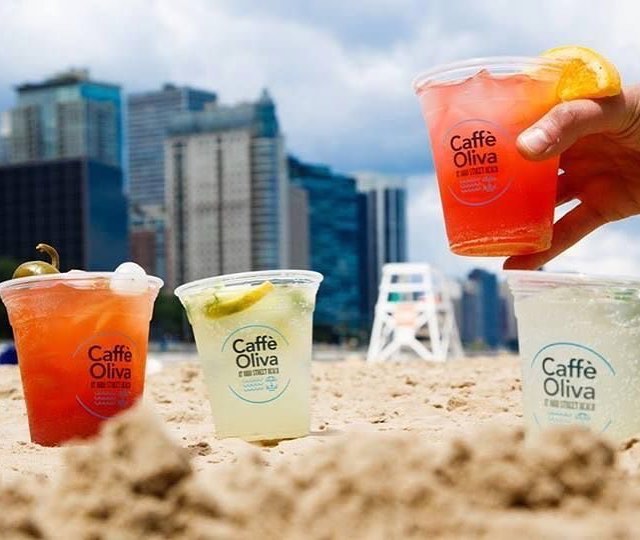 550 E Grand, Ohio St Beach
Views Of: Lake Michigan 
There's nothin' quite like chillin' at a beachfront restaurant to kick your summer off right. As long as you don't mind getting a lil' sand in your shoes, that is. Seated on a prime strip of waterfront realty on the Ohio St Beach, Caffè Oliva is your go-to for casual food with awesome views.
---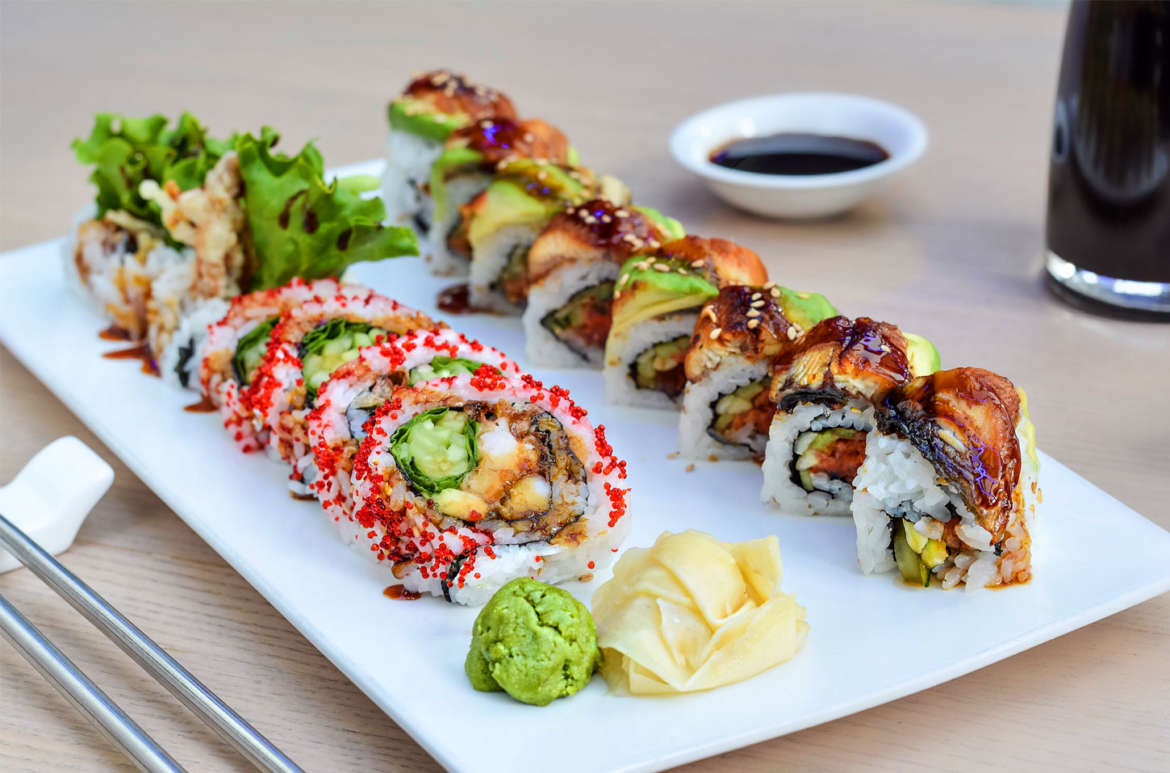 View the Best Sushi Restaurants in Chicago
Are you trying to find the best sushi places in Chicago. View a list of our favorite restaurants to visit.
View the Best Sushi Places in Chicago
---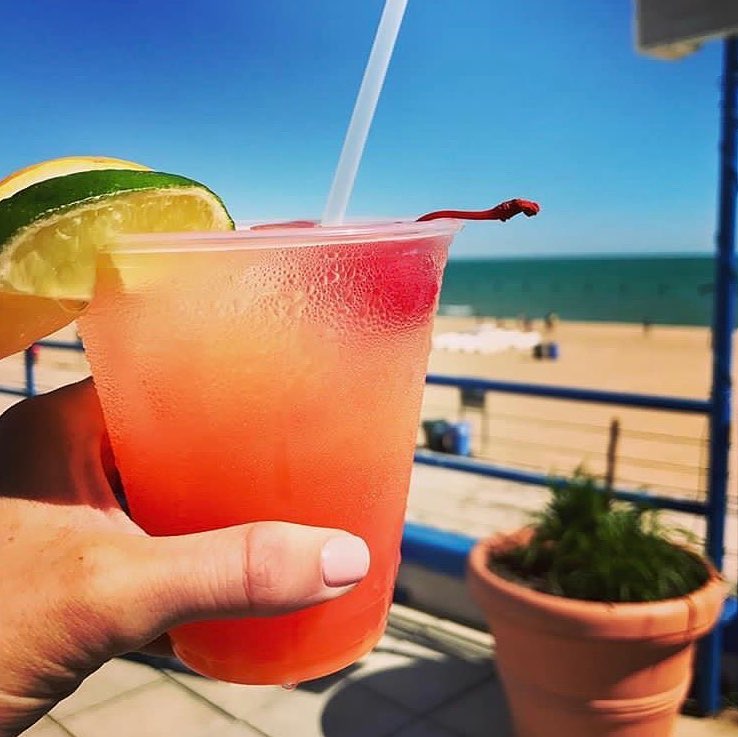 North Ave Beach
Views Of: Lake Michigan 
Okay, so Castaways may not be what we'd call fine dining, but it just wouldn't be summer in Chicago without this tiki-hut bar and grill. Seated right alongside the city's most popular beach, this casual hangout is usually packed with locals and tourists alike all summer long, getting their daily dose of drink specials to top off a perfect day at the lake.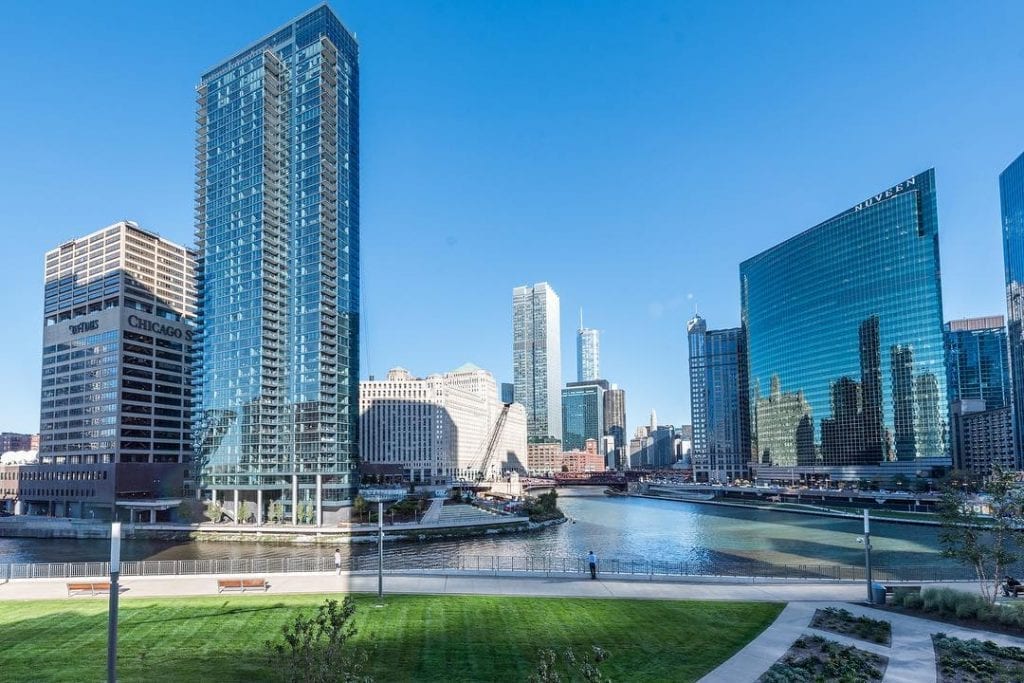 233 N Canal, West Loop
Views Of: The Chicago River
In addition to serving up some of the meanest Italian food in Chicago, this newest addition to the Gibsons lineup is also serving up wild views fo the Chicago River. I mean, just look at that view! It's *insert Italian chef fingers here* perfecto.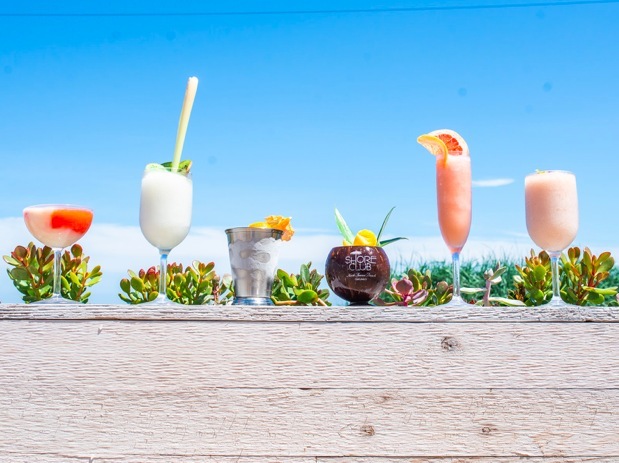 1603 N Lake Shore Drive, North Ave Beach
Views Of: Lake Michigan 
Complete with a restaurant, patio bar, and beachside ~oasis~, this North Ave spot is basically a weekend's worth of waterfront fun rolled into one.
Sangria, anyone?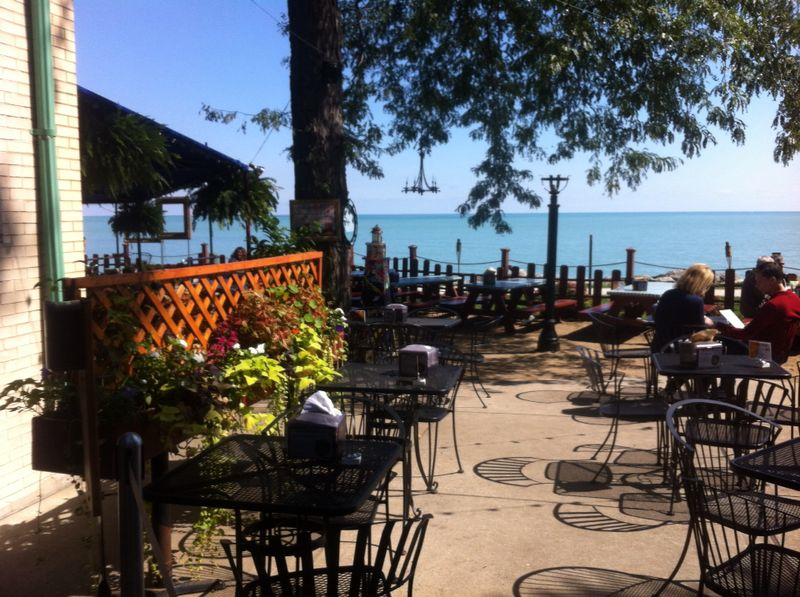 6219 N Sheridan Rd, Berger Park
Views Of: Lake Michigan
Part of the Berger Park Cultural Center, this cafe and bar is housed in one of the few remaining mansions that used to stand up and down Chicago's lakefront. Offering some pretty stunning waterfront and skyline scenes, don't miss this northside spot's amazing cocktails or annual Summer Stages series, featuring both theater and musical guests allllll summer long. Plus, it's dog-friendly!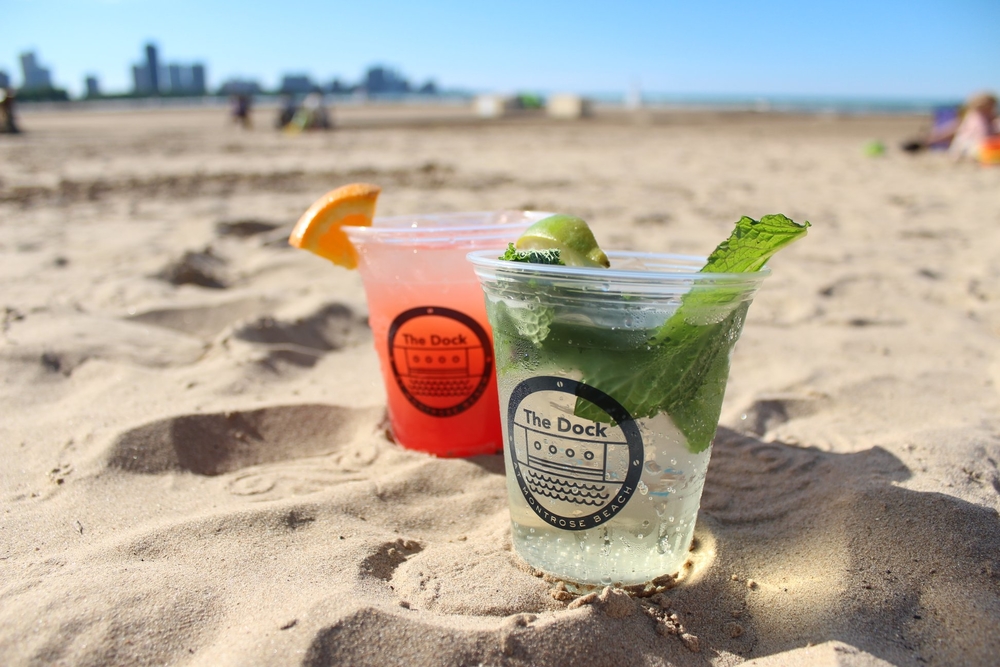 200 W Montrose Harbor Dr, Montrose Beach
Views Of: Lake Michigan 
I feel like I probably don't need to explain this one to you, but if you insist: with live music every day and a drink list worth driving to the northside for, this Chicago summer staple is basically the epitome of waterfront dining in the city.
*Lol, sorry about the pun. Just simply couldn't resist.
Featured Image Credit: The Dock at Montrose Beach Facebook