Renovations that have been nearly three years in the making have finally been completed at Chicago Union Station. Financed by Amtrak, development began in September 2015 and finally turned to action in August 2017. By the end of December 2018, the new and improved 219-foot-long skylight was totally perfected.
When the skylight was first designed and built by Daniel Burnham and successor firm Graham, Anderson, Probst & White in the 1920s, there were way too many flaws in it to keep rainwater out, which has been a persistent problem ever since. Temporary solutions included putting up thicker support beams, which never really fixed the issue and also reduced the amount of light perforation into the Great Hall. With this new project finally completed, commuters will experience about 50 percent more natural light than before.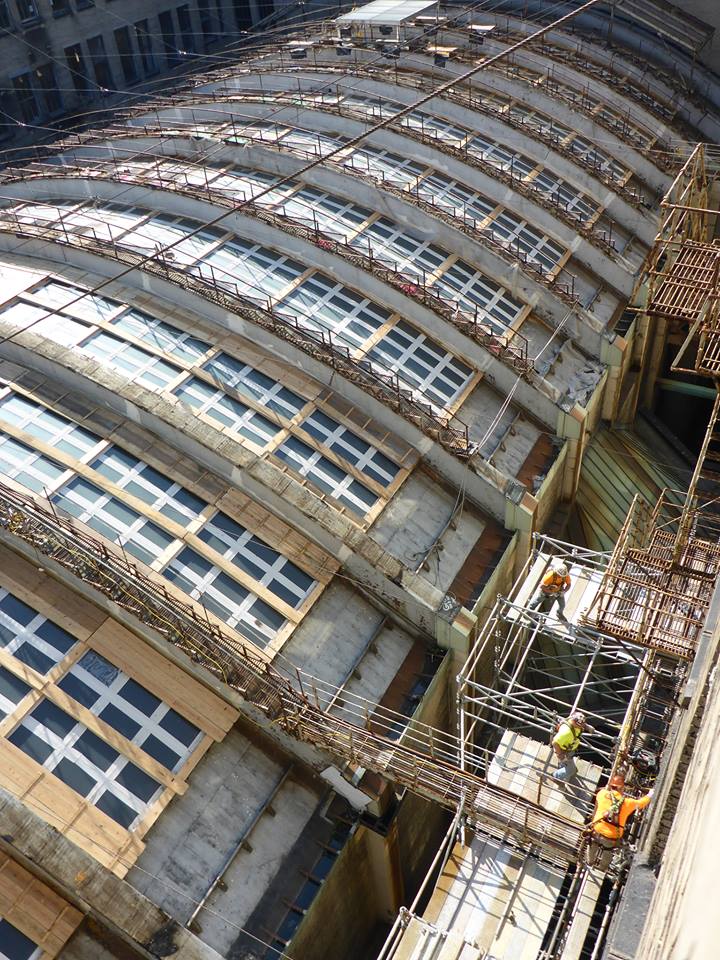 Basically, the skylight is now two-fold, with the original completely restored and a second, modern, wind-barrier skylight above it to keep out the snow and rain. Builders also made repairs to water-damaged plaster, portions of the stonework, and a pair of gold statues turned white over the decades. They installed new cornice lighting to give the whole Hall a more natural feel.
$22 million later, and commuters can finally see sunlight shining through the Great Hall again.
Future projects that Amtrak plans on tackling include transforming the upper levels of the station into 400 hotel rooms and adding on a 50-story, BMO-anchored office tower in place of a nearby Amtrak parking garage. Last year, Goettsch Partners also released proposed designs of a 1.5-acre park in front of the station. We'll see how those plans go since plenty of Chicagoans have been critical.
Featured Image Credit: Chicago Architecture Center