After announcing plans for a massive renovation of Chicago's main train hub early last year, updated renderings of Union Station's potential redesign were released yesterday to, uhm, mixed reactions.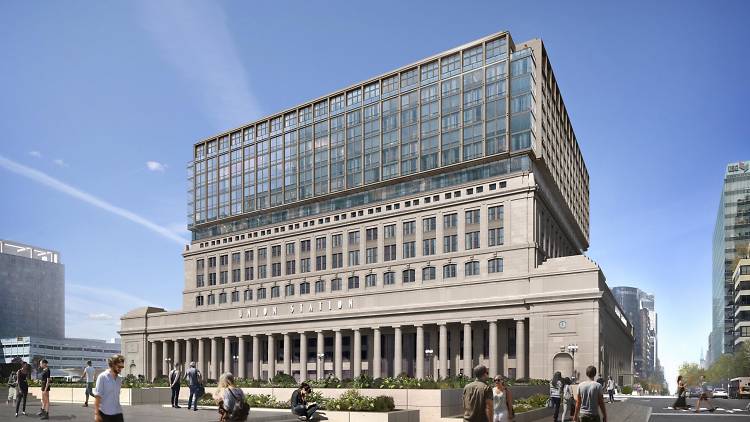 While early designs for the $1 billion dollar redevelopment included swanky new buildings, a rooftop, and an upscale food hall, the most up-to-date images seem to have moved away from the original plan. Rather, new renderings from Riverside Investment & Development depict a shorter, 7-story building to top Union Station, said to house 404 apartment units and upwards of 300 hotel rooms.
And though developers insist that these future additions are more in line with the original schemes from the station's 1925 construction, some aren't so convinced.
Notably, Chicago Tribune architecture columnist Blair Kamin wrote yesterday that, if the city were to move forward with these plans as they currently stand, Union Station would soon posses "all the grandeur of a Holiday Inn."
Ouch.
Of course, nothing is set in stone quite yet. Work on the renovation isn't set to being until 2019 and plans still await approval from the city, so I guess we'll just have to wait and see.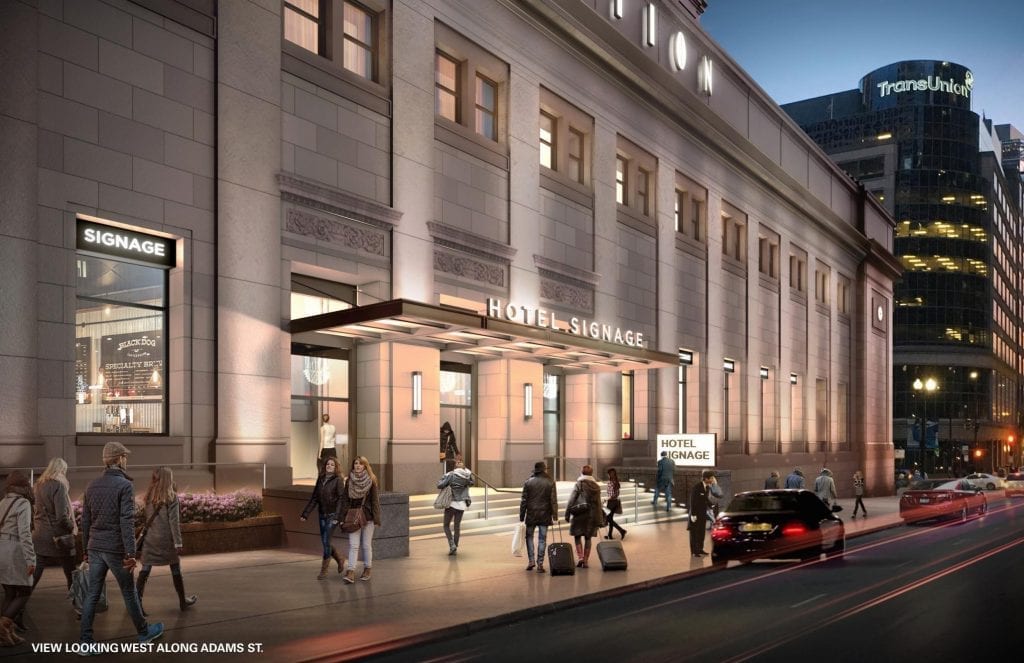 To learn more about the Union Station renovation, head here.
To read the rest of  Kamin's absolute teardown of the new designs, head here.
Featured Image Credit: Riverside Investment & Development 
Find what really matters in Chicago with the UrbanMatter app!
To download or see reviews from our users, head here.