Who here has come across a social issue they felt was worth their time or money or both? OK, now who here has donated money or volunteered time to said social cause, felt super good about themselves after but then never did it again.
It's okay to admit that. We have all done it in some fashion. There's a new social issue platform here to provide a clear shift and improvement to those one-off moments and it's called Selfless. Selfless's goal is clear. It aims to create a genuine connection between organizations and individuals looking to do some good through strategic community interaction and digital storytelling updates.

It's technologically with the times. It's personalized. And most importantly, it's completely centered around social issues and responsibility. This three-step approach to making a difference is making waves not only here in Chicago and San Francisco, where the startup is based out of, but everywhere in the United States as social justice and community responsibility initiatives have come to the forefront of the national conversation.
The social causes platform is split into two types of users: Allies and Receivers.
Allies are everyday individuals. That can be you yourself, a small community group, or even a large corporation looking for a longstanding relationship with a receiver. A receiver is qualified as any nonprofit, a homeless shelter, nursing home, or peer community organization. It's the relationship-building aspect of this social issues platform that gives receivers the passionate and targeted allies who really want to make a difference, and allies the type of platform that allows them to actively see updates on how their contributions are making a real difference in the community.
The idea comes from co-founders Amar Shah and Rubini Naidu, the lifeblood of which has been growing for the past four years. Rubini has always been enthralled by the impact of storytelling and its ability to empathize, strengthen, and expunge stereotypes. Prior to creating the Selfless social issues platform, Naidu was a Fulbright Scholar in India studying decolonization of international development through storytelling. She has been ideating Selfless with the sole goal of creating a platform that fosters ongoing relationships under this very premise. Amar Shah is a former monk who at one point spent two years undergoing rigorous spiritual training in Trinidad and Tobago. Upon completion of that, he spent two weeks in India to regain touch with his homeland and that is where he and Rubini connected.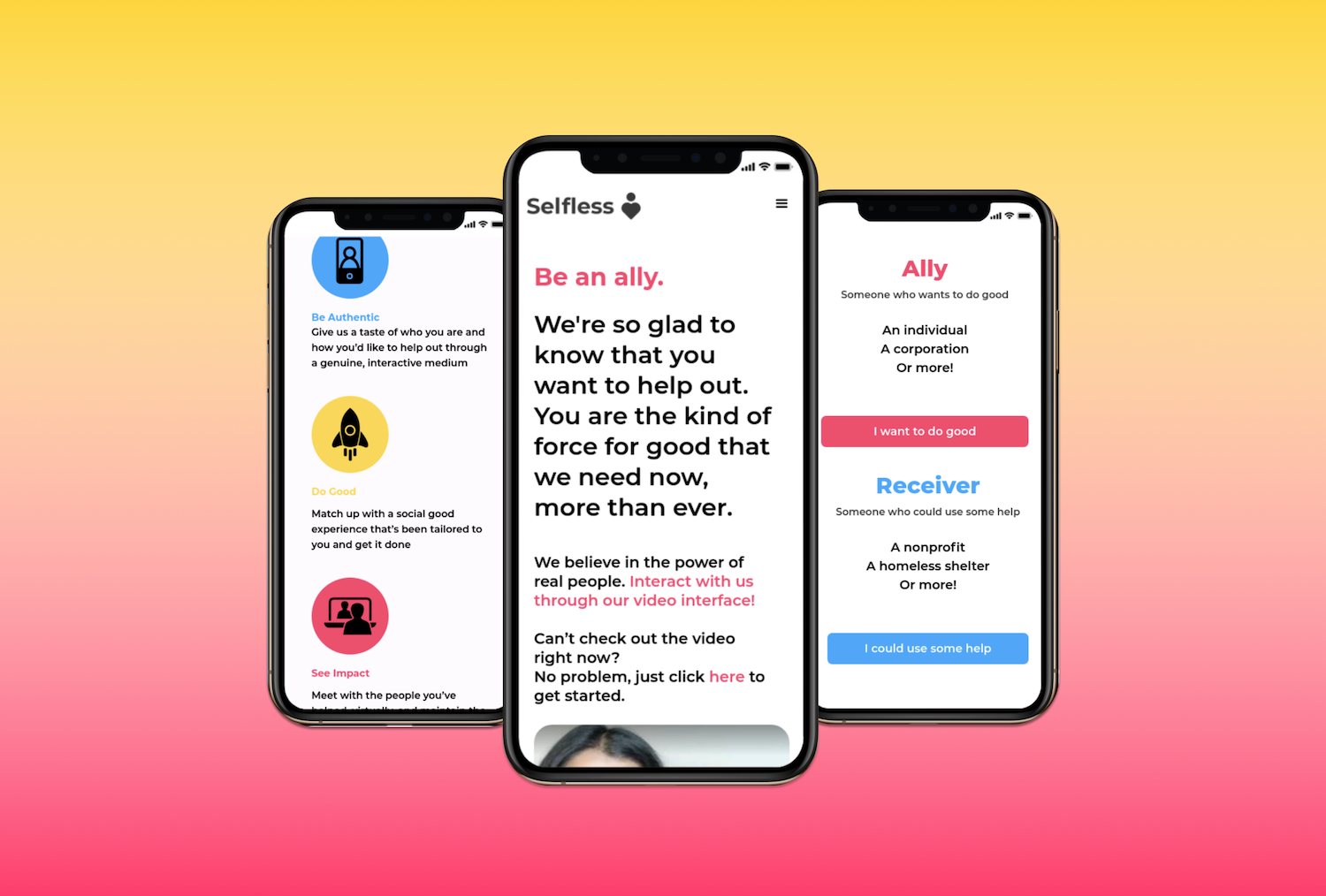 Selfless as an application is an amalgamation of applications you are already familiar with. Shah quips in a company press release, "It's as simple as sending a snap on Snapchat!" But the end game is simple: making human connection. Allies can record a short, selfie-style video talking about their personal goals, whether they would like to lend their time and skills or simply engage through transparent donating. Conversely, receivers can better articulate their needs through similar short, informal videos.
When goals of allies match with the needs of a receiver, the social causes platform performs an 'Act of Good', tailored specifically to these characteristics. These acts can be performed in person at a local opportunity or virtually adhering to the current landscape of quarantine and social distancing guidelines. It's the human-to-human connection that fortifies the relationship for both the ally and receiver as both can see the impact of their action through community video calls and visual storytelling updates.
---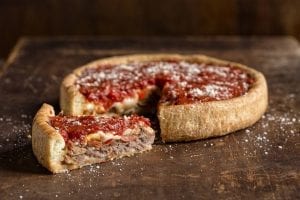 View the Best Pizza Restaurants in Chicago, Ranked
Are you trying to find the best pizza places in Chicago to visit? View our list of the top 50 pizza restaurants in the city.
View the Best Pizza Places in Chicago
The value of that goes far beyond a simple one-off donation to your local food bank or a social cause in Chicago (though there is tremendous value in doing this, as well).
Have you been searching far and wide for your opportunity to become better invested in your community? Selfless is it. It's the platform that allows you to invest your time, money, and emotion, into bettering the lives of people within your own community. To get started on your journey to matching up and performing your own Act of Good, download the Selfless app now and record your own video of how you want to, or need, help in your community.
Follow them on Instagram at @getselfless and visit their website via the link here.
At UrbanMatter, U Matter. And we think this matters.
Tell us what you think matters in your neighborhood and what we should write about next in the comments below!
Featured Image Credit: Selfless
READ MORE LIKE THIS
DOWNLOAD THE URBANMATTER APP
FIND PARKING