Though the coronavirus pandemic has brought in many hardships for local businesses, there are others trying to bring solidarity and community to the city by innovating their restaurants or opening new establishments. Qiana Allen, the operator behind Culture's Closet, a women's boutique in Beverly of Chicago, is opening a new cereal bar and candy store in the same neighborhood.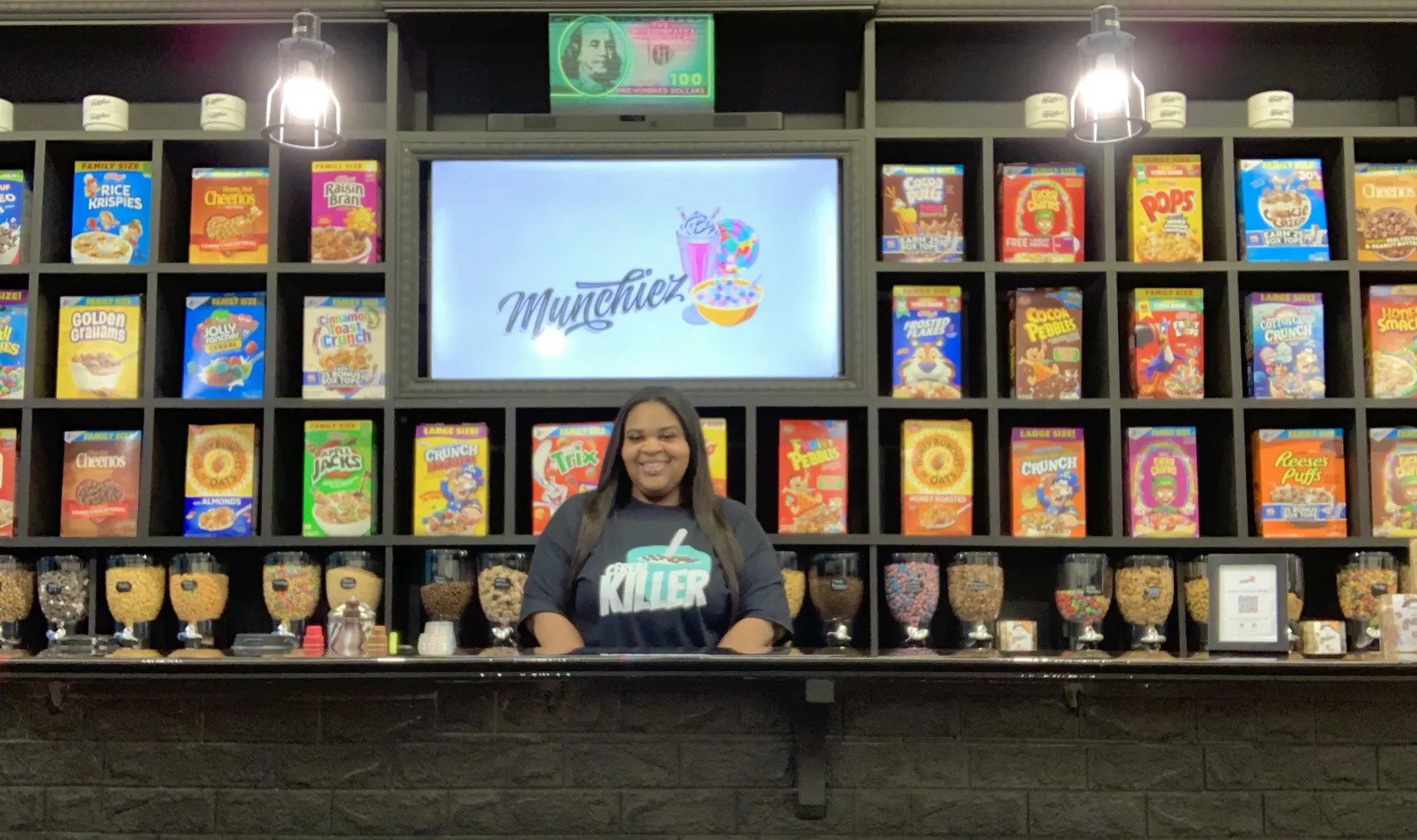 Munchiez, opened earlier this month, is a new cereal bar and candy store in Chicago that has 33 types of cereal, an endless variety of sweet goods, zany milkshakes, and so much more. Qiana, a parent along with being an entrepreneur, wants Munchiez to be more than just a place for locals to grab sweet treats, she also hopes the venture can be a way to teach her sons, 15 and 20, the basics of starting a business. In an interview with Eater, Allen remarked on how much her kids love cereal and sugar. "They go through so many boxes of cereal every day, it's crazy. I wanted to find something they enjoy so it won't seem like work," said Allen.
There are, of course, a seemingly endless amount of cereals to consider stocking up on these days. In combing through the many options, Allen had a neighborhood tasting to get an idea of what customers from all age groups would be interested in. She also deferred to her children in selecting some of their favorite brands for the candy shop in Chicago.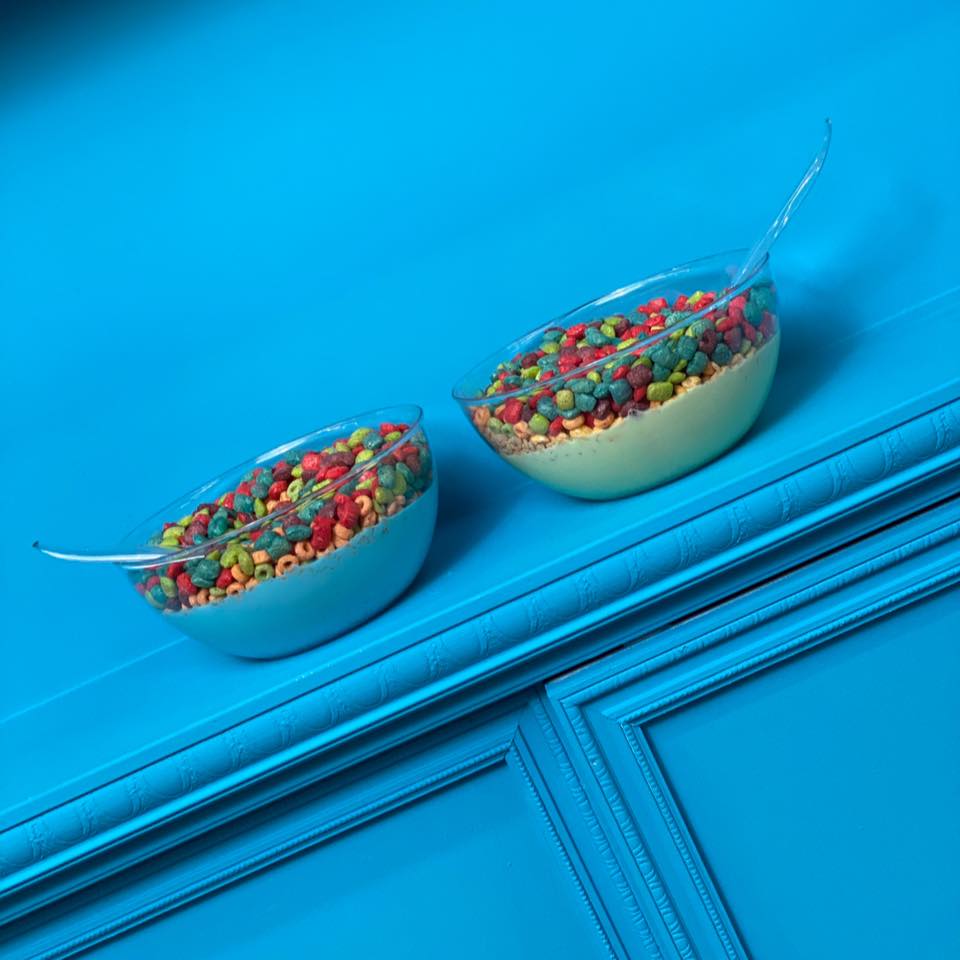 Those familiar with the cereal game will be delighted to see names such as Trix, Apple Jacks, and Lucky Charms served up with flavored milk, put into cereal bars, or infused into their "loaded milkshakes." Allen doesn't want the buck to stop with the sweets, offering savory favorites from her own childhood, like walking tacos mixed with Doritos, Takis, or Flamin' Hot Cheetos and topped with salsa, sour cream, jalapeños, and cheese. Even the candy selection at this Chicago candy store has some items packing a punch like the Paqui, the novelty at the center of the "One Chip Challenge," holding a single blue corn chip dusted generously with Carolina Reaper pepper. For those not acquainted with the spice life, Munchiez will still sell Charleston Chews and Jolly Rancher in bulk by the pound.
---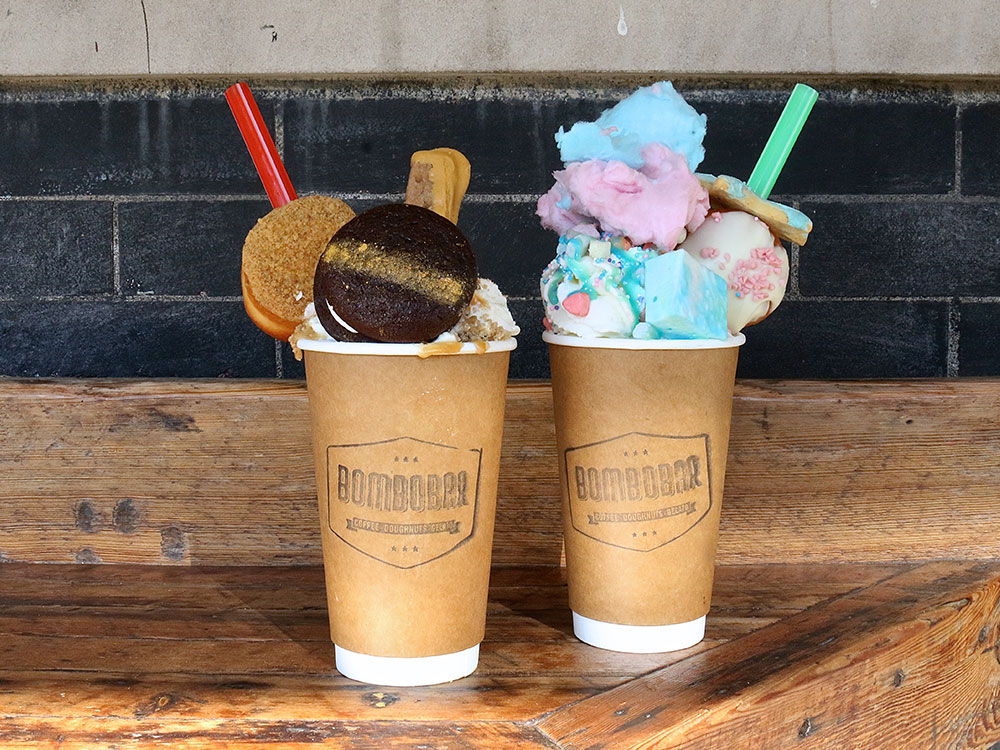 View the Best Dessert Places in Chicago
Can't get enough of the sweet life? View our list of the best dessert places in the city.
View the Best Dessert Places in Chicago
---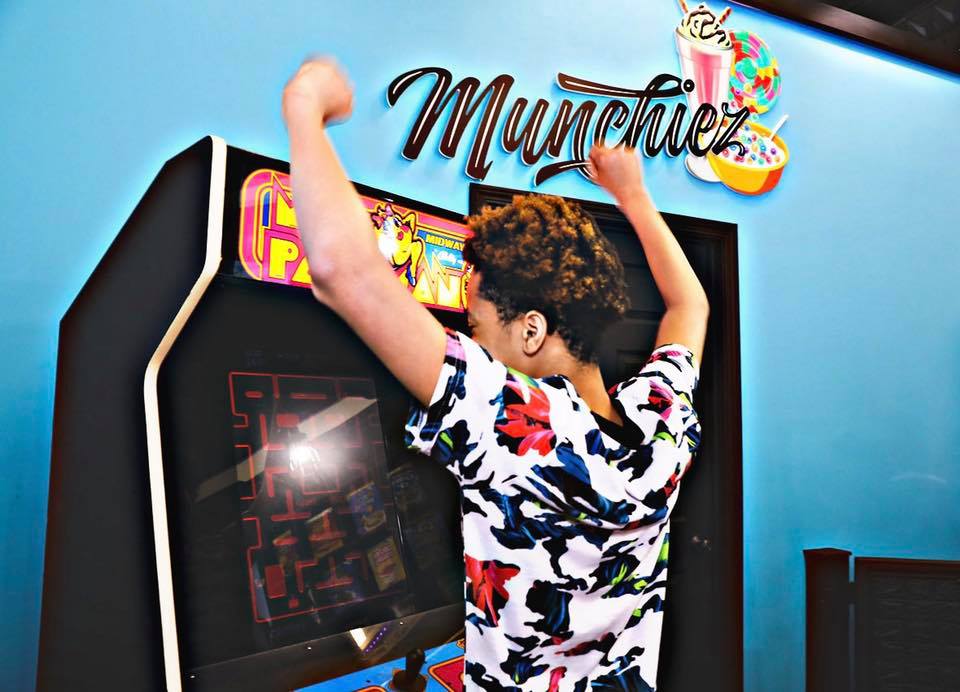 Through their social media, Allen wants to sell little packages for patrons to send candy to their loved ones. Eventually, Allen wants to incorporate a "Munchiez After Dark" at the candy shop in Chicago, a space for adult socializing and karaoke. She has no plans for a liquor license given that she aims to keep Munchiez all ages. With bright walls and retro arcade games to keep folks entertained between snacking escapades, Munchiez will keep the kid in all of us quite entertained.
At UrbanMatter, U Matter. And we think this matters.
Tell us what you think matters in your neighborhood and what we should write about next in the comments below!
Featured Image Credit: Munchiez
READ MORE LIKE THIS
DOWNLOAD THE URBANMATTER APP
FIND PARKING