Chicago police arrested seven people last night in connection with a vandalism of the Bean in Millennium Park.
Our beloved Cloud Gate structure was graffitied overnight with gang symbols. They also hit the Cancer Survivor Wall at Maggie Daley Park.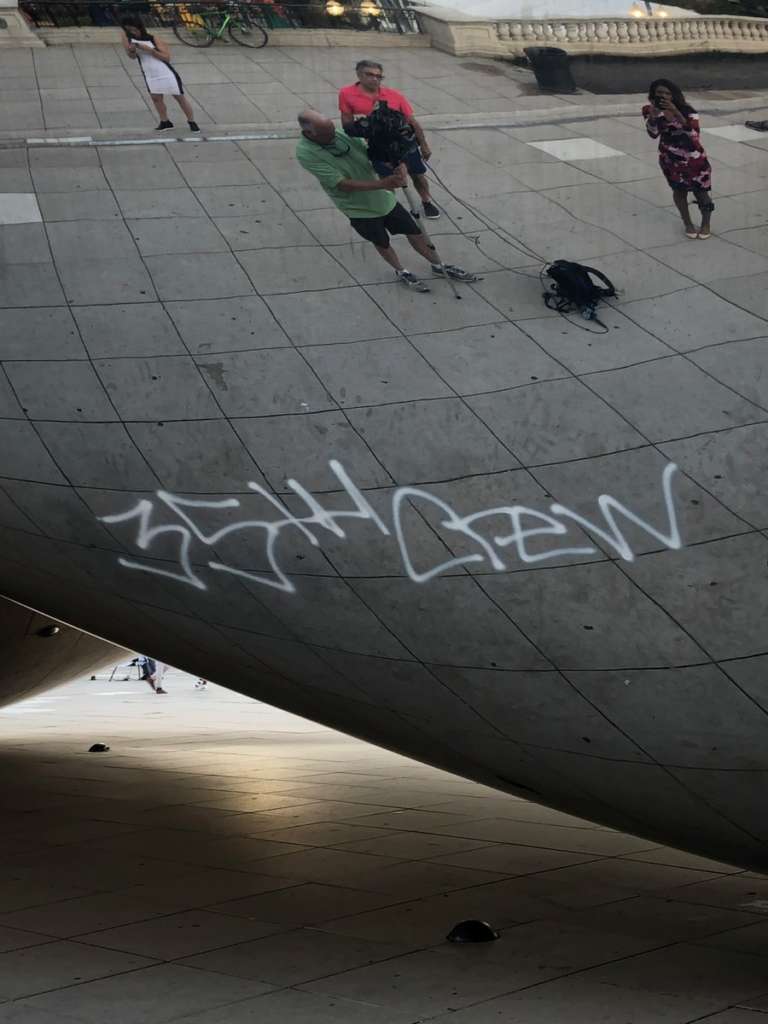 Apparently, a group of roughly seven adults gathered in Millennium Park just after midnight this morning and spray-painted the Bean. Then they moved on to Maggie Daley Park and defaced the memorial wall in the Cancer Survivors' Garden with similar symbols. They also graffitied a few park benches and trash cans throughout the park.
Seven people are in custody and an investigation is underway. Charges are pending.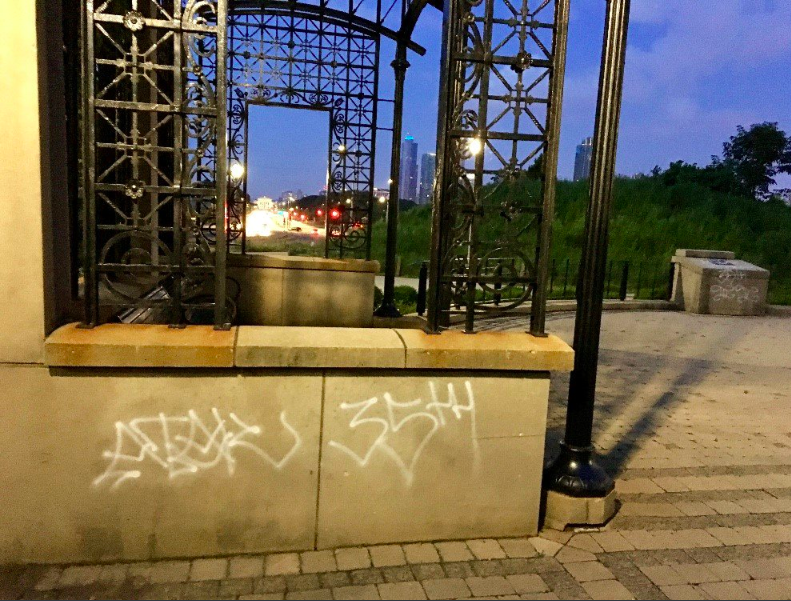 The Bean is one of Chicago's most iconic tourist draws, attracting selfie-takers before selfies were even a thing. Of course, with Fourth of July weekend just around the corner, we can only hope the vandalism will be removed before thousands flock to Millennium Park for the fireworks display over Navy Pier.
But it's guaranteed that hoards of people will see it anyway, as Millennium Park sees a few thousand visitors every day. And an act like this will only draw more curiosity.
City workers will be tasked with cleaning the sculpture, which cost millions of dollars to construct. The Bean has been a central piece of Millennium Park, Chicago, and the whole of the Midwest for 15 years. Designed by Anish Kapoor, it didn't take long before Cloud Gate was the most visited attraction in the Midwest, beating out Navy Pier in 2016.
In fact, the Bean is so famous that it's been ripped off several times by architects and designers around the world. It's been the site of proposals, breakups, reunions, and celebrations. Let's hope we can keep it that way in the future.
Featured Image Credit: CBS Chicago Twitter