You're not going to want to order pizza for a long time after this.
Get ready for an A24 film that's gonna make you hungry, disgusted, and jealous as hell of Zazie Beetz's killer jacket all at the same time. The latest in slasher movie innovation, Slice follows Chicago's own Chance the Rapper and Zazie Beetz as they hunt down the slayers of a handful of pizza delivery boys. Turns out this "pretty shitty" pizza joint was built on a gateway to hell, which is, apparently, overflowing with werewolves, one of whom escaped into their helpless, small town. We're not sure if the werewolf and the murders are connected, but probably. Also, a ghost is involved somehow.
Giving off ultra '80s vibes without actually being set almost 3 decades ago now (!!!), we're getting strong hints of Michael Jackson's 'Thriller' crossed with Stranger Things (but maybe that's just Joe Keery), leaving us to wonder whether or not this comedic slasher will have a happy ending. Guess we'll find out later this year when Slice announces its debut.
The film spawned a poster series that featured gruesomely distorted pizza chain logos, and we have to admit, they're certainly effective.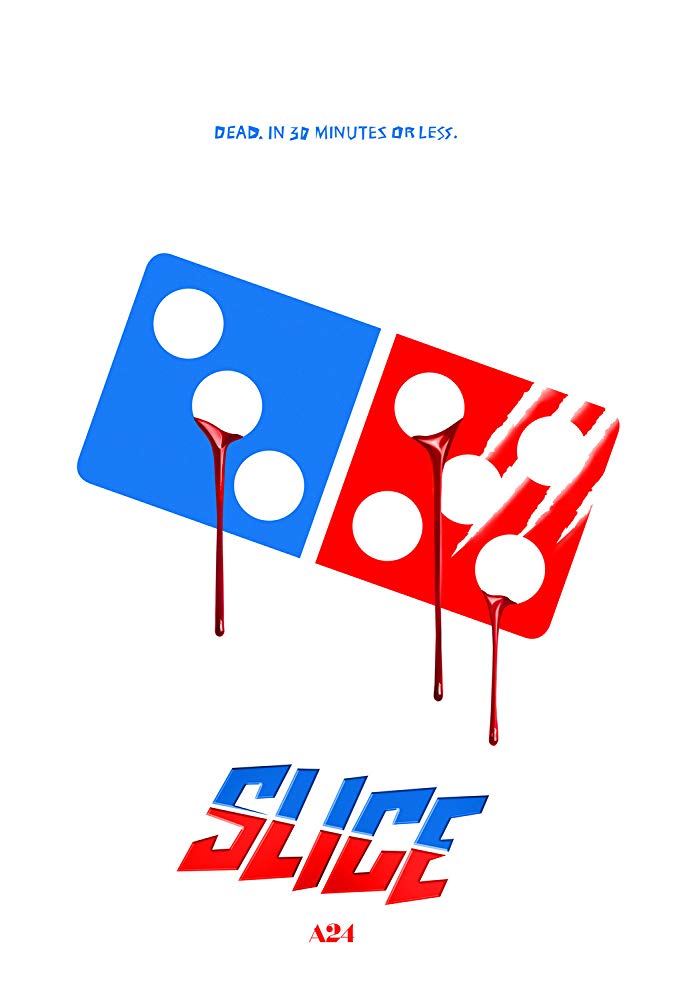 Austin Vesely is directing his own screenplay, and Chris Parnell, Paul Scheer, Rae Gray, Hannibal Buress, and Joe Keery all show their faces (and maybe their guts) in this film. Take a look below.
You might remember Chance's album released earlier this year contained lyrics announcing his purchase of the Chicagoist. Read more about it here.
Feeling hungry? You've got a strong stomach. Satisfy it at one of Chicago's best pizza places.
Featured Image Credit: Consequences of Sound