Baby shark, do do do do do do…
Okay, now that that's stuck in your head, we all know Discovery Channel's Shark Week is almost everyone's favorite time of the year. Sharks are cool, man, and it's cool to want to keep them alive through environmental efforts and raising awareness. This year's Shark Week brings cocktail specials to bars all over Chicago, so we wanted to make sure you were taking full advantage of these awesome deals.
These are the best killer cocktail specials for Shark Week at Chicago bars.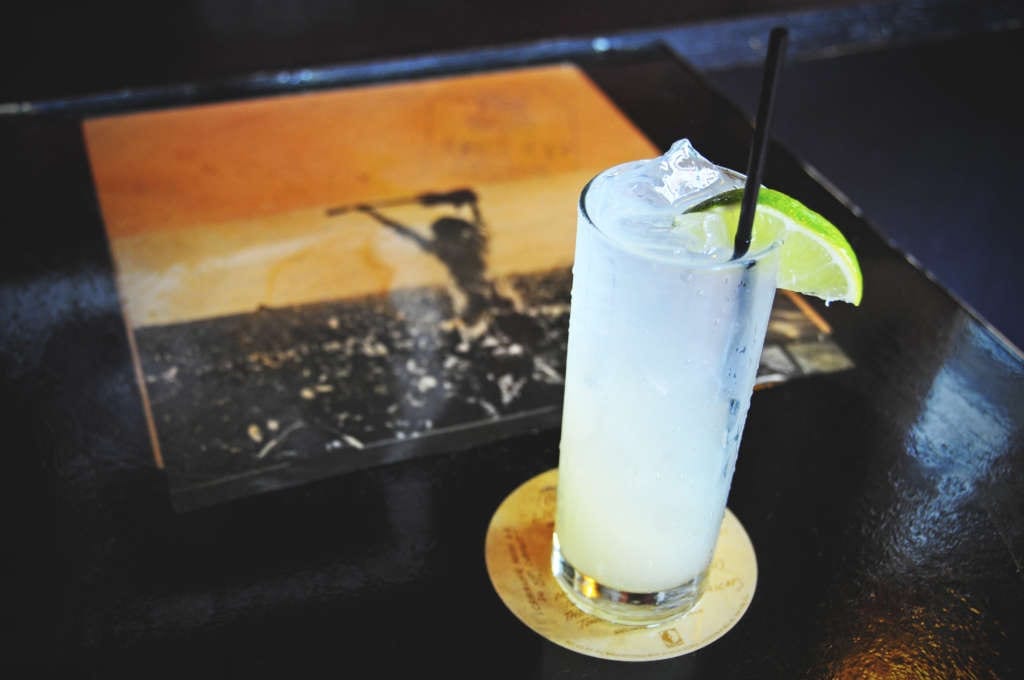 Sunday, July 28 through Sunday, August 4 | 2683 N Halsted St.
This Lincoln Park bar is taking Shark Week to the next level. Enjoy Dogfish Head American Beauty for $5 each and a "Jaws" cocktail for $8 with CH Key Gin, demerara syrup, fresh lime juice, grapefruit La Croix. Nom nom nom.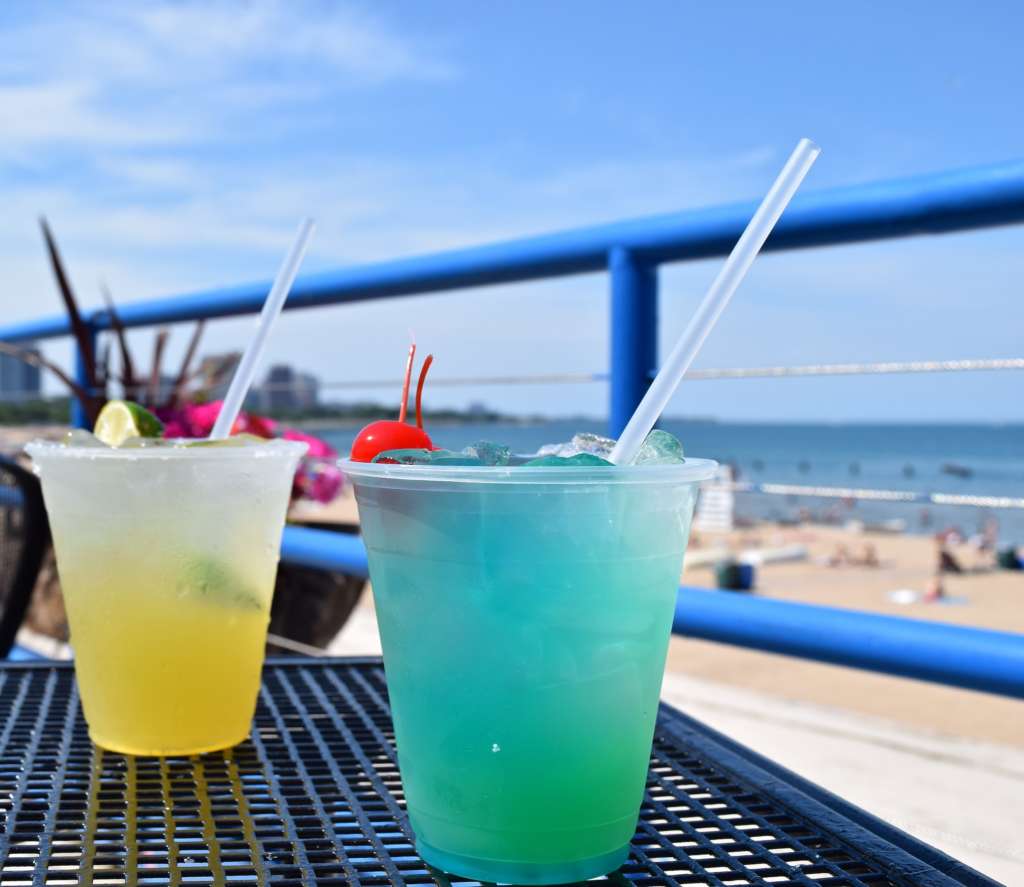 Sunday, July 28 through Sunday, August 4 | North Ave Beach
Castaways is serving up beachy vibes and cocktails to die for, including a special called "The Hammerhead" cocktail. Ocean-colored and totally delicious, "The Hammerhead" is made with Captain Morgan Coconut Rum, pineapple juice, and blue curaçao.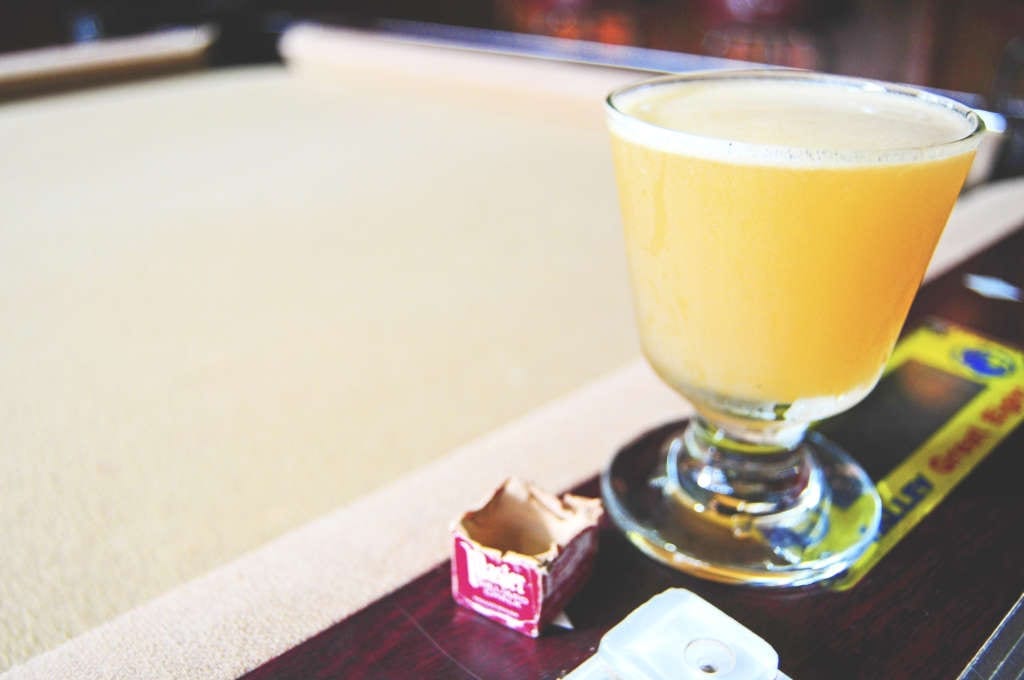 Sunday, July 28 through Sunday, August 4 | 1944 W Division St.
Easy Bar is making an effort to conserve wildlife, including our toothy ocean friends, by donating $1 from every "Totally Jawsome!" cocktail purchased to the World Wildlife Fund. For just $8, you can enjoy this Captain Morgan white rum and Diplomatico Exclusiva Reserva dark rum, concoction, complete with luxardo, peach bitters, and HerbSaint.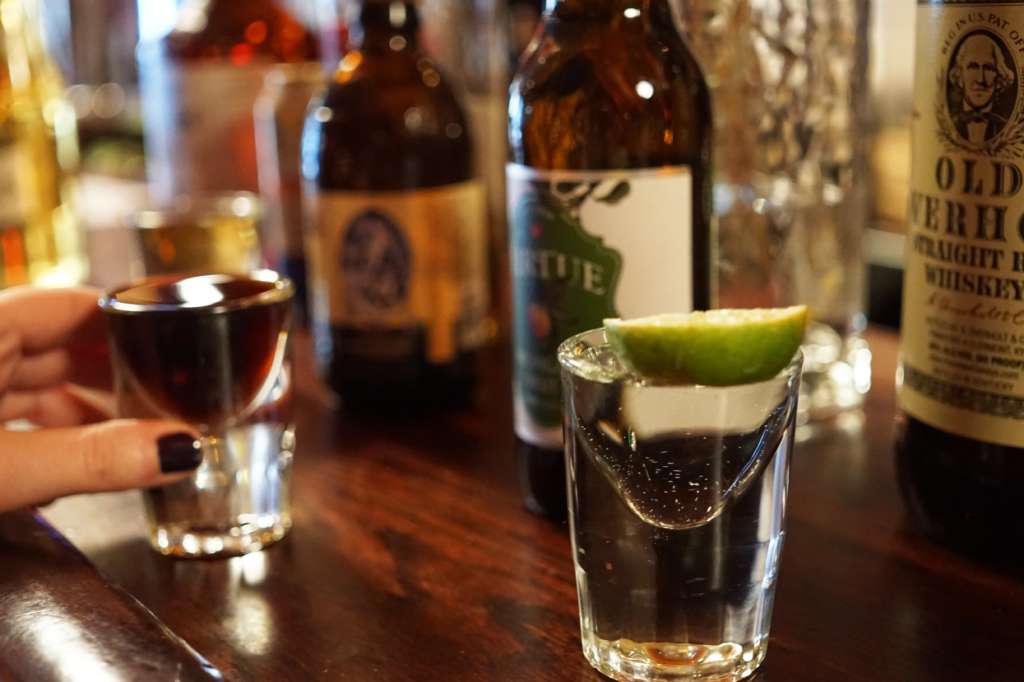 Sunday, July 28 through Sunday, August 4 | 2013 W North Ave.
The $5 "Shark Week" shot at Estelle's will blow your mind, so much so that we're not even going to tell you what's in it. Trust us, you'll love it. Estelle's will donate $1 from all house cocktails purchased to the Alliance for the Great Lakes and Friends of the Chicago River.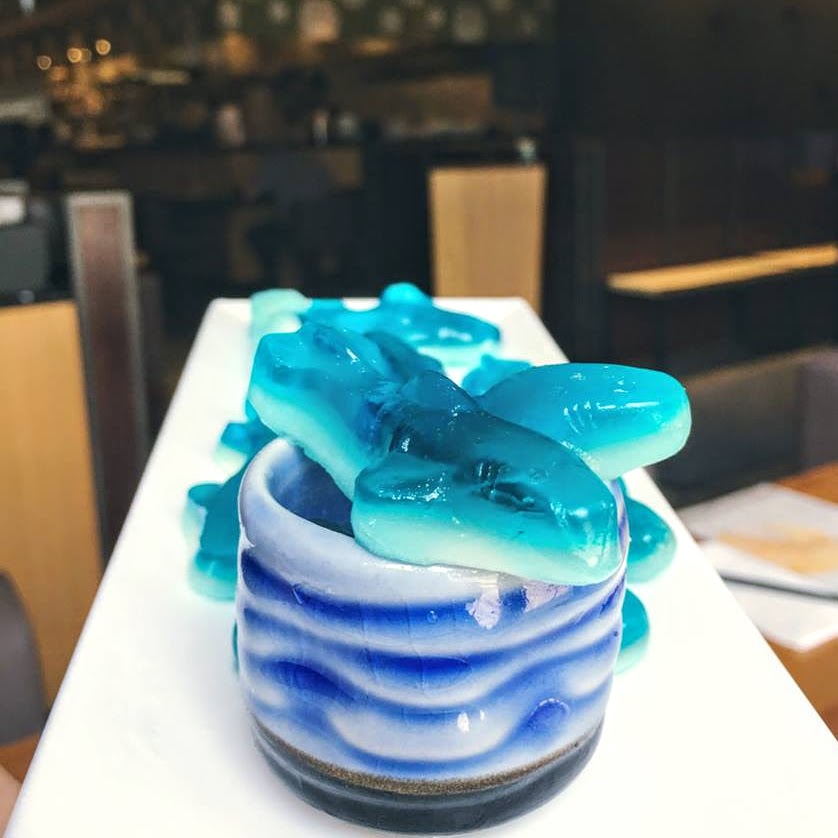 Sunday, July 28 through Sunday, August 4 | Lincoln Park & Wicker Park
Um. Alcoholic gummy SHARKS!? Yes, please. For $6, you can get Shochu Sake-infused Gummy Sharks for $6 at any of Kizuki's Chicago locations.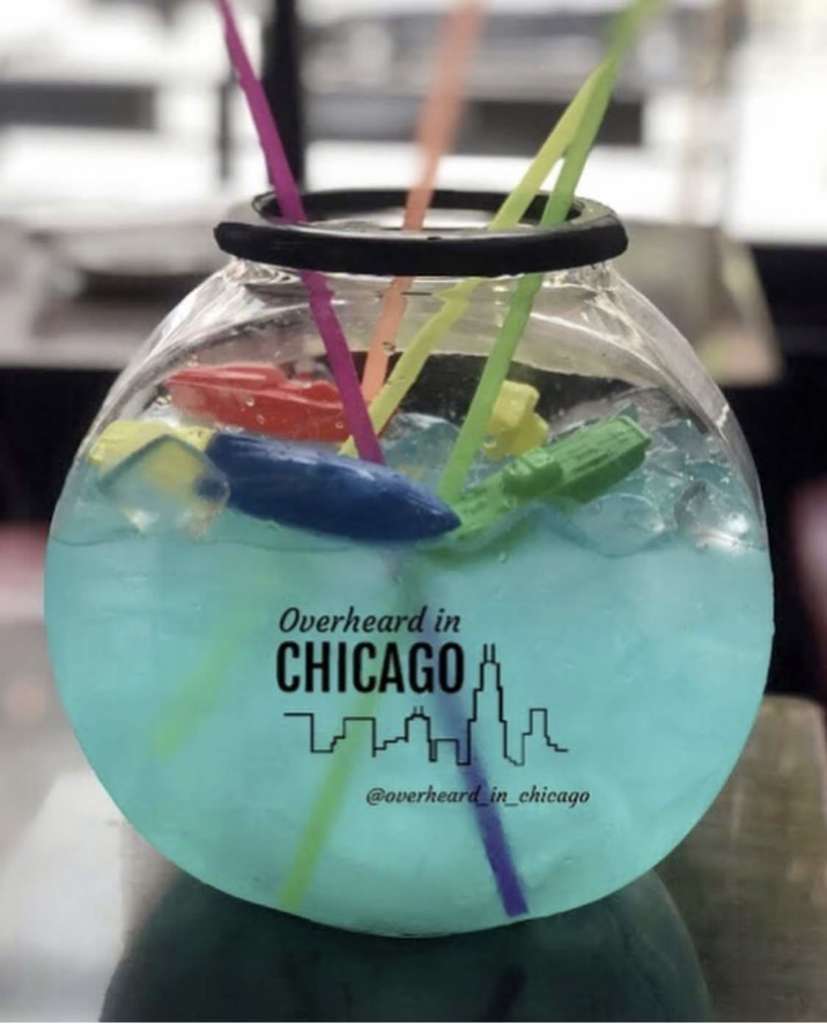 Sunday, July 28 through Sunday, August 4 | 112 W. Hubbard St.
Get your super-sized, shareable "Playpen" spicy margarita at Parlay during Shark Week for just $64. This unforgettable cocktail is mixed with Casamigos, habanero agave, lime, simple syrup, and blue curacao, and serves 4 – 6 guests.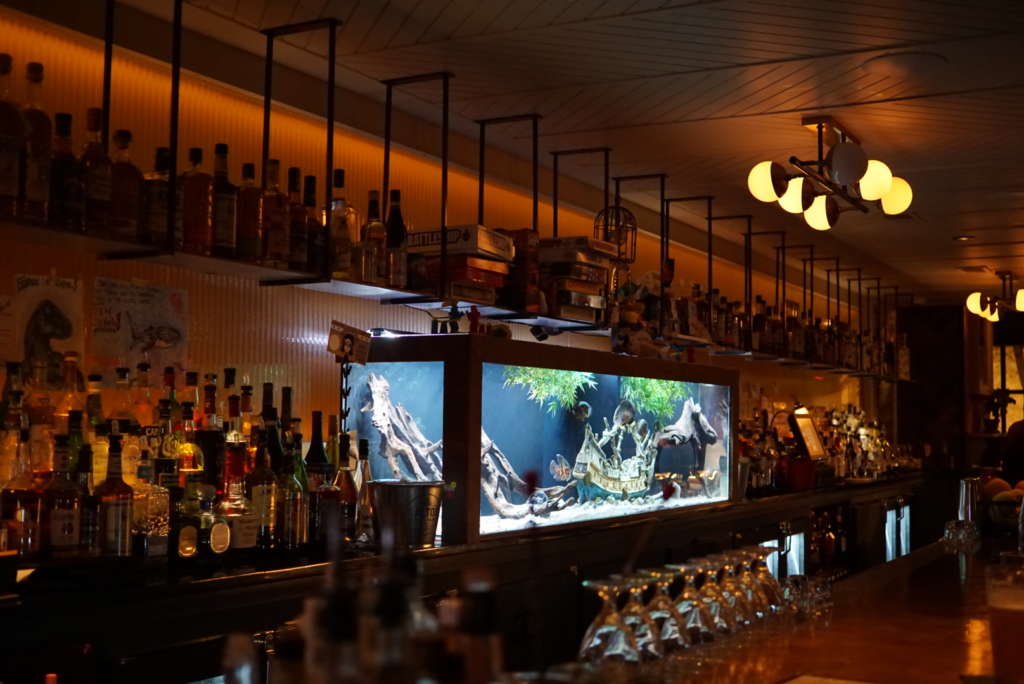 Sunday, July 28 through Sunday, August 4 | 1910 N Milwaukee Ave
If you're really eager to watch some shark-on-shark action while sipping on a cocktail, Remedy is your hotspot. They'll broadcast Discovery Channel's Shark Week while you down $8 Captain Quint cocktails, served with Olmeca Altos, Giffard Pineapple, chili-hibiscus syrup, and lime juice.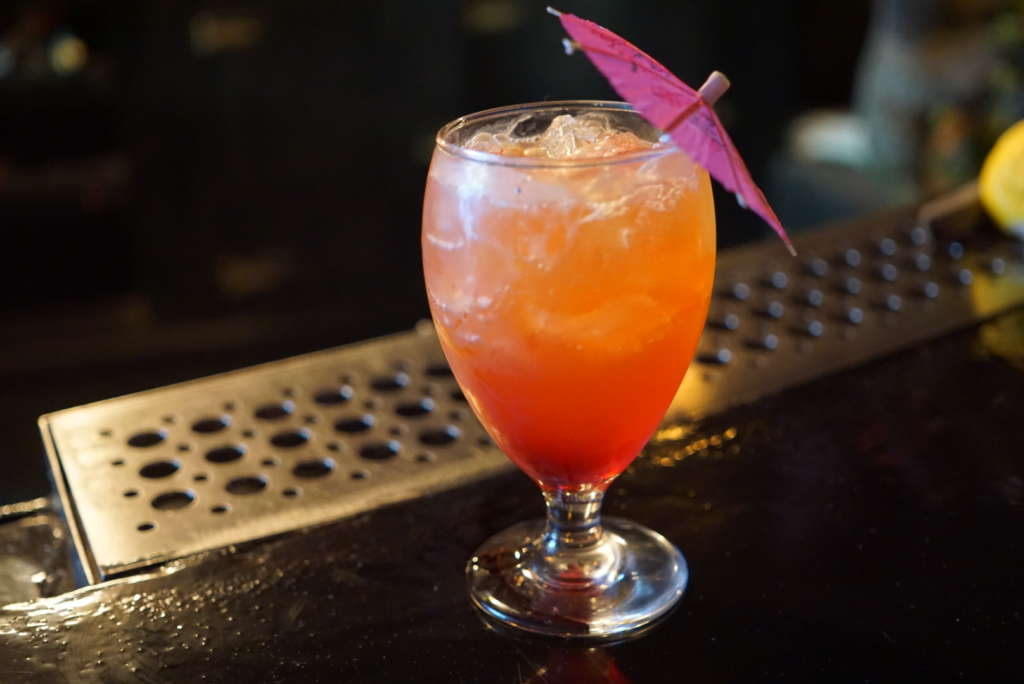 Sunday, July 28 through Sunday, August 4 | 2521 N Milwaukee Ave.
Oh, you'd rather BE a shark? The Owl has you covered with a shark-themed photo booth and a "Shark Attack" draft cocktail for just $11. Made with Ron Zacapa rum, Malibu rum, lime, pineapple, coconut milk, and plum bitters topped with a grenadine floater, $1 from every one sold will benefit Oceana.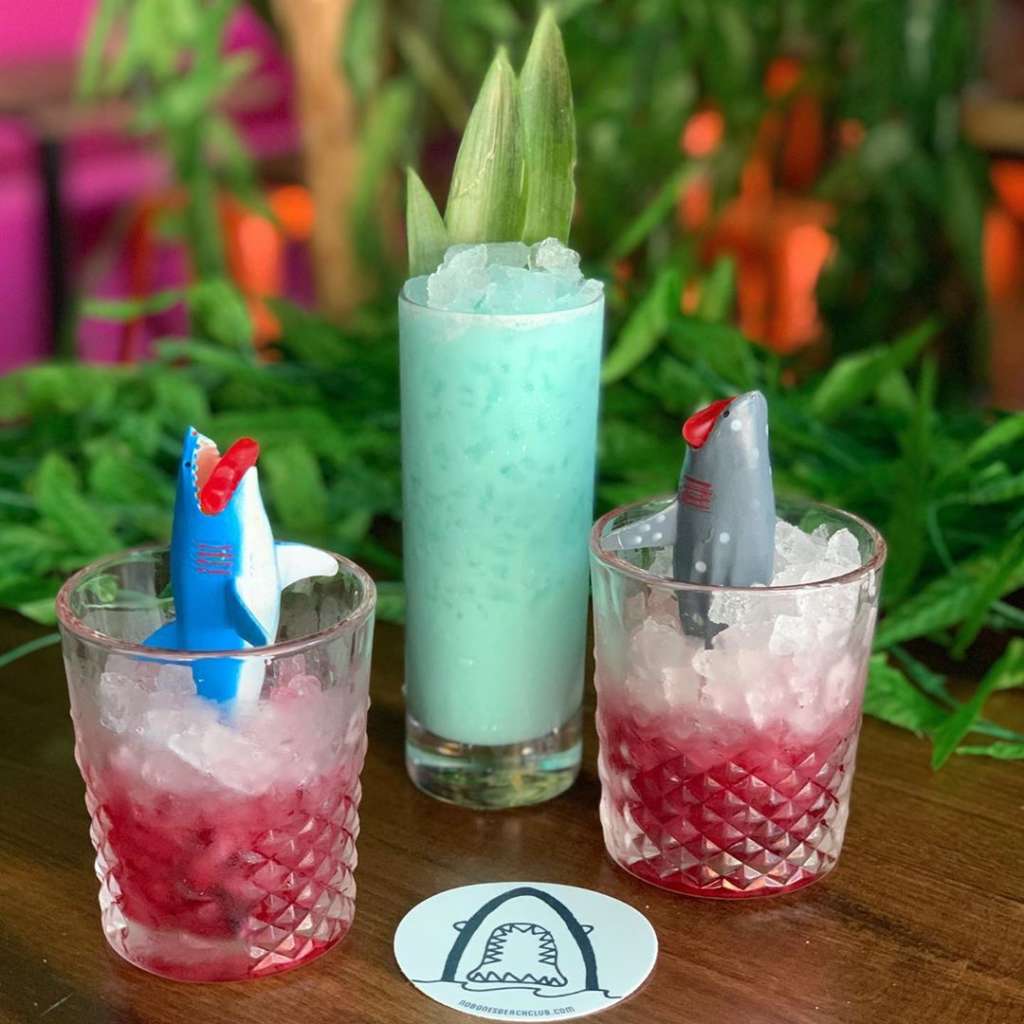 Always | 1943 W North Ave
Not over Shark Week? No Bones Beach Club is murdering the game with Shark Shots living on their menu for all time. Enjoy a blood-in-the-water cocktail, topped with a decorative shark filled with a shot and a Swedish fish as a chaser. They'll do their Shark Shot chant with you as you enjoy this delicious concoction. Even better, during Shark Week, enjoy their specialty cocktail "A Shark Named CHI CHI", which lets you donate $1 to Sea Shephard for every one sold.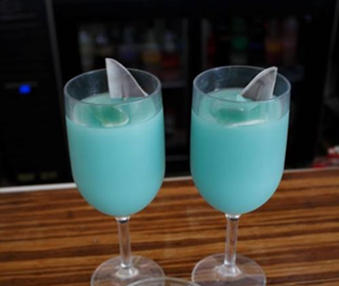 Sunday, July 28 through Saturday, August 3 | North Ave Beach
Deep Blue Freeze is the azul take on Shore Club's popular Frozignon Blanc frozen cocktail, topped with shark fin gummies. Head to North Ave Beach and do it like they do on the Discovery Channel: enjoy Shark Week programming playing on Shore Club TVs throughout the week, of course (what did you think we meant!?). Shore Club donates $1 from every cocktail sold to the Shedd Aquarium, which is pretty cool because they aim to keep sharks swimming.
Cheers to good causes! How are you celebrating Shark Week?
At UrbanMatter, U Matter. And we think this matters.
Tell us what you think matters in your neighborhood and what we should write about next in the comments below!
Featured Image Credit: No Bones Beach Club
READ MORE LIKE THIS
DOWNLOAD THE URBANMATTER APP