The city is jam-packed with so many events next month, we can barely keep track. It's typically a hectic time of the year, with students going back to school and businesses ramping up for fall. But it's also super exciting because it's that perfect month between summer and fall where the weather's just right.
Some of the most exciting and in-demand events of the year are taking place next month, and we handpicked some highlights just for you. Here are 15 things to do in September that'll make next month unforgettable.
September 6 – 8 @ Gladstone Park
The northwest side is takin' it back to old school with a retro music event that welcomes all ages to have some good old-fashioned fun. Rock out to hits from the '50s, '60s, and '70s for a post-Labor Day party.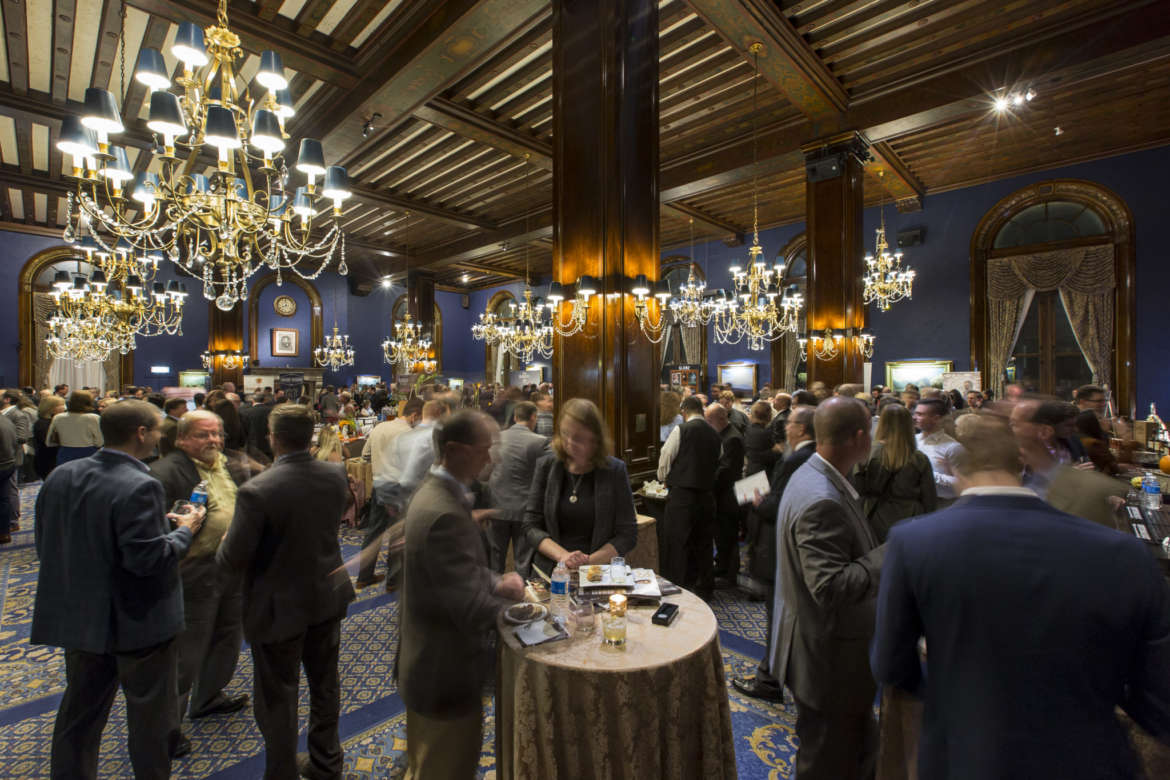 September 13 | 7:30 – 10 pm (Masterclass from 6:30pm – 7:30pm) @ Revel Fulton Market
General Admission: $95 | VIP: $195
Since 2000, The Whisky Extravaganza has been fostering a broader and deeper appreciation of whisky and its complexities by connecting consumers and brands through curated experiences. Each year, The Whisky Extravaganza hosts tasting events and masterclasses in major cities throughout the U.S., offering whisky enthusiasts from the novice to the connoisseur the opportunity to explore some of the most prestigious single malt, premium Scotch whiskies and other unique whiskies from around the world. Each event offers a tasting session, masterclasses curated by industry experts, and culinary pairings.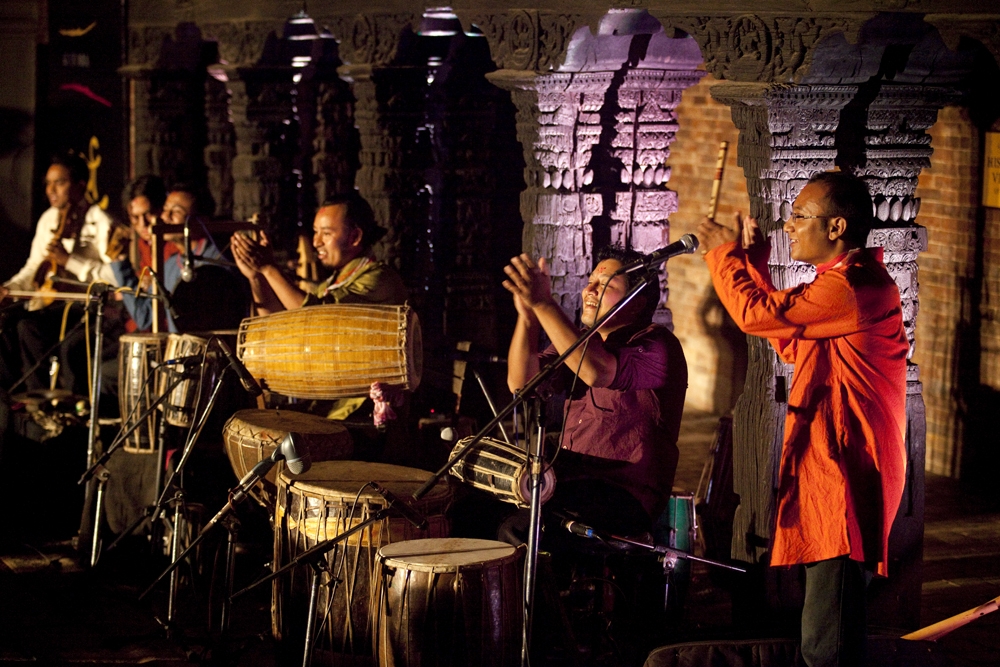 September 13 – 29 @ Various Venues
Hosted at various locations throughout the city, watch free cultural performances by artists and groups from over 80 countries across the globe.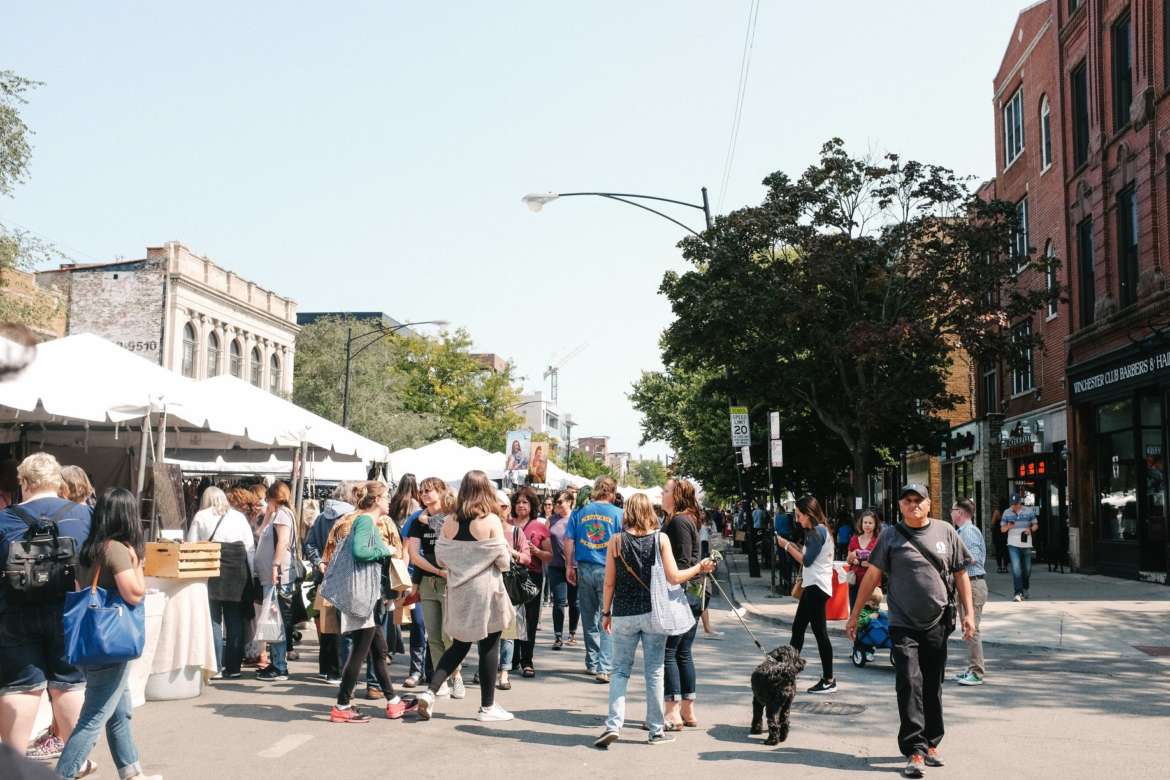 September 7 – 8 @ Division between Damen & Ashland
Head to Division Street to shop the best independent handmade items, from art to home decor to accessories, along with local food and drink vendors.
September 13 – 15 @ Douglas Park
Blink 182 and Slayer headline this year's Riot Fest, Chicago's annual three-day punk festival. Tickets are available, and it's only $149.98 for the whole weekend!!!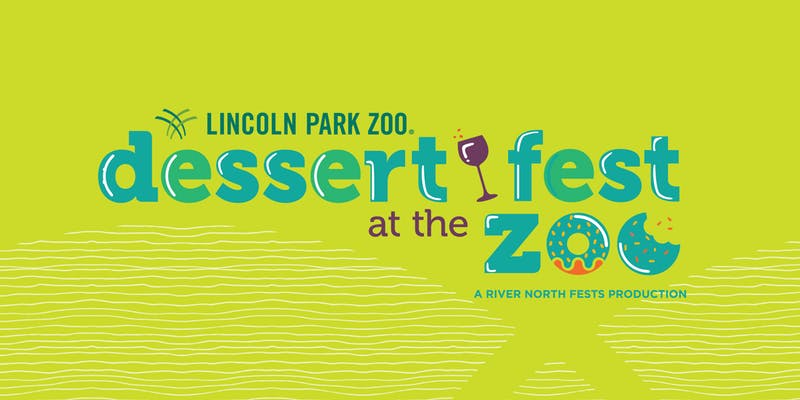 September 14 @ Lincoln Park Zoo
Formerly Donut Fest, but now inclusive of all kinds of desserts, Lincoln Park Zoo's annual sweet festival is back, allowing you to taste Chicago's best from 6:30–11 p.m. Champagne, wine, and beer will be available for purchase, with the proceeds going toward keeping the zoo open and free to the public year-round. Early-bird tickets start at $20, so get yours today!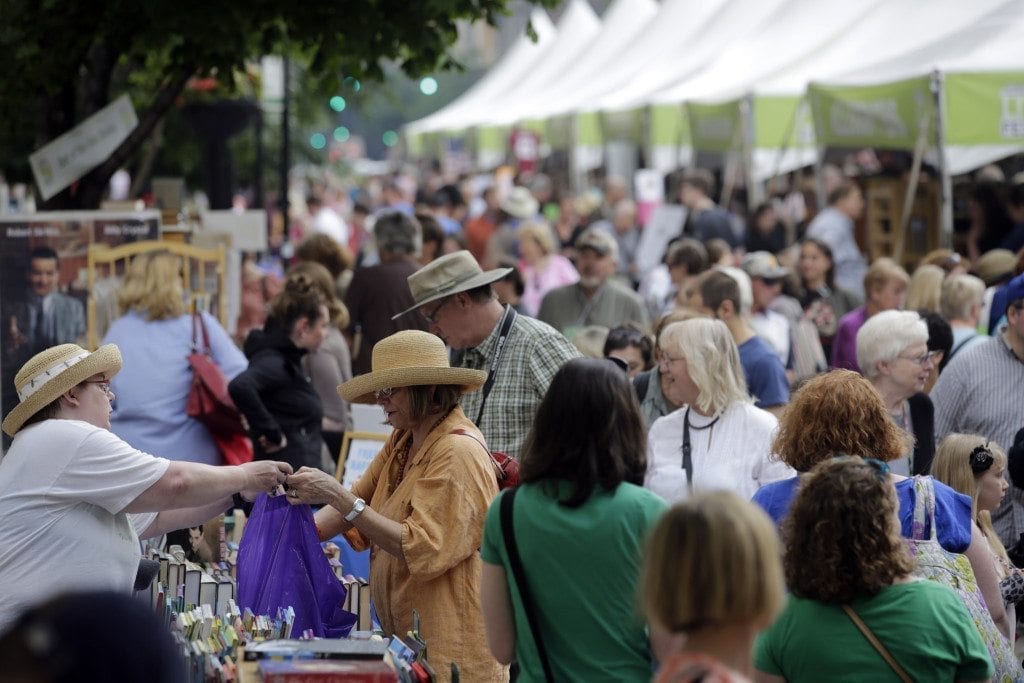 September 14 – 15 @ 701 S Dearborn

From 10 am – 5 pm both days, Printer's Row will transform into an artsy street fest, full of vendors, food, and drink. The festival is free, but parking may be tough, so make sure to get your spot ahead of time.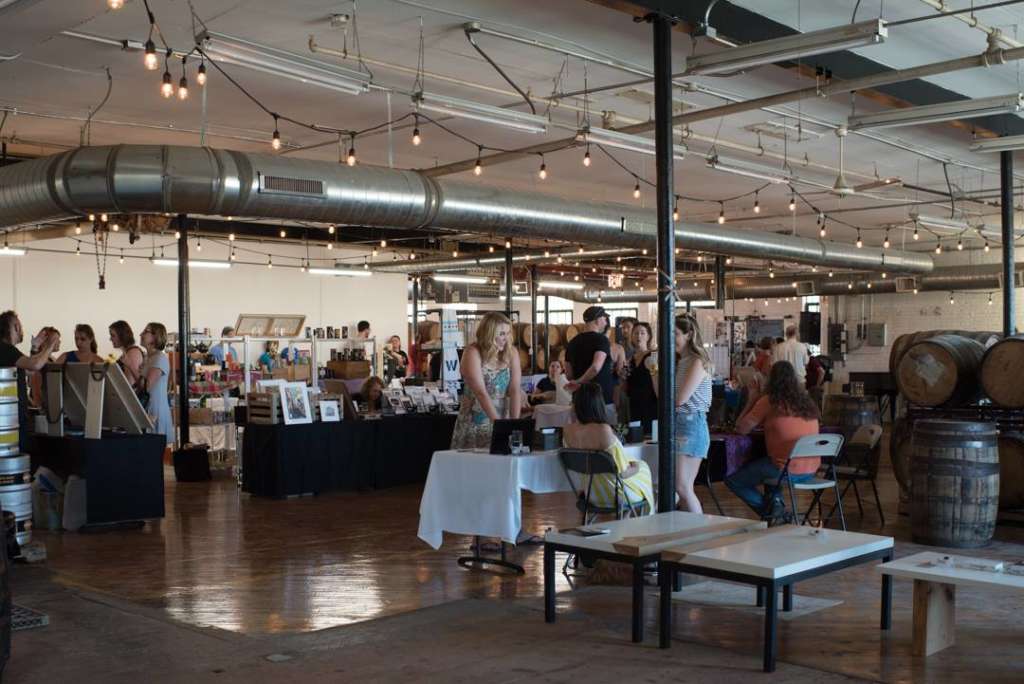 September 14 – 15 @ Ravenswood Ave from Irving Park Rd to Leland
RAW is back in Chicago for another year, promoting Chicago vendors in their artistic industries. There will be an outdoor beer garden, live music, family-friendly activities, food trucks, and so much more. Admission to the festival is free, with a $5 suggested donation, and vendor prices vary.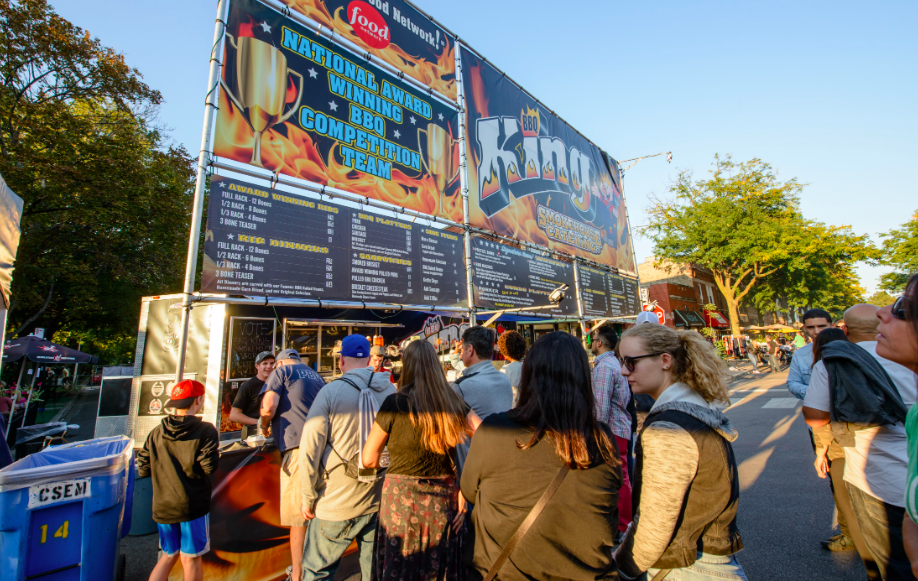 September 14 -15 @ Damen and Roscoe, Roscoe Village
Roscoe Village is one of the luckiest places alive to have this right in their backyard every year. Taste smoked meats and barrel-aged bourbon whiskeys from around the world at this finger-lickin' street fest. Admission is free, but vendor prices vary.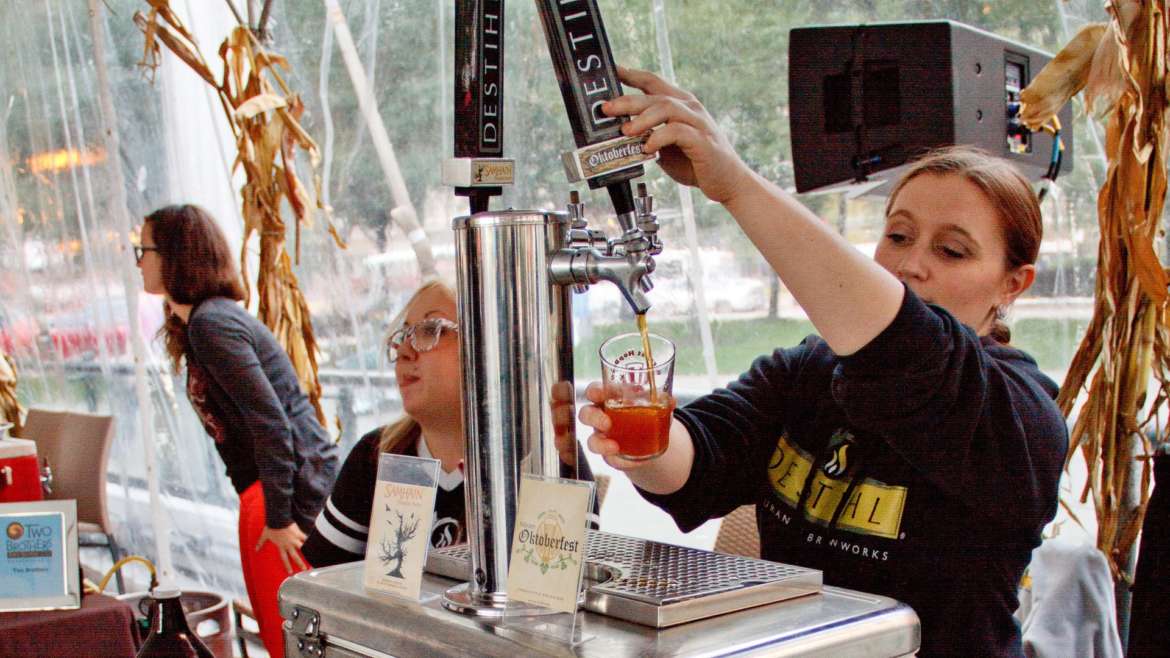 September 19 @ The Plaza at Millennium Park
Get to Millenium Park early this month to score a ticket to the Harvest HopDown, which includes unlimited seasonal beer tastings from over 25 participating breweries. Don't forget to sample some beer bites while you're there, as well as enjoy the live music, enter the raffle to win, and so much more.
September 19 – 22 @ Navy Pier, Festival Hall
Attend the peak of Art Week in Chicago and open your eyes to incredible contemporary artwork by leading artists from all over the world. For a week, Navy Pier will be home to this world-class visual celebration.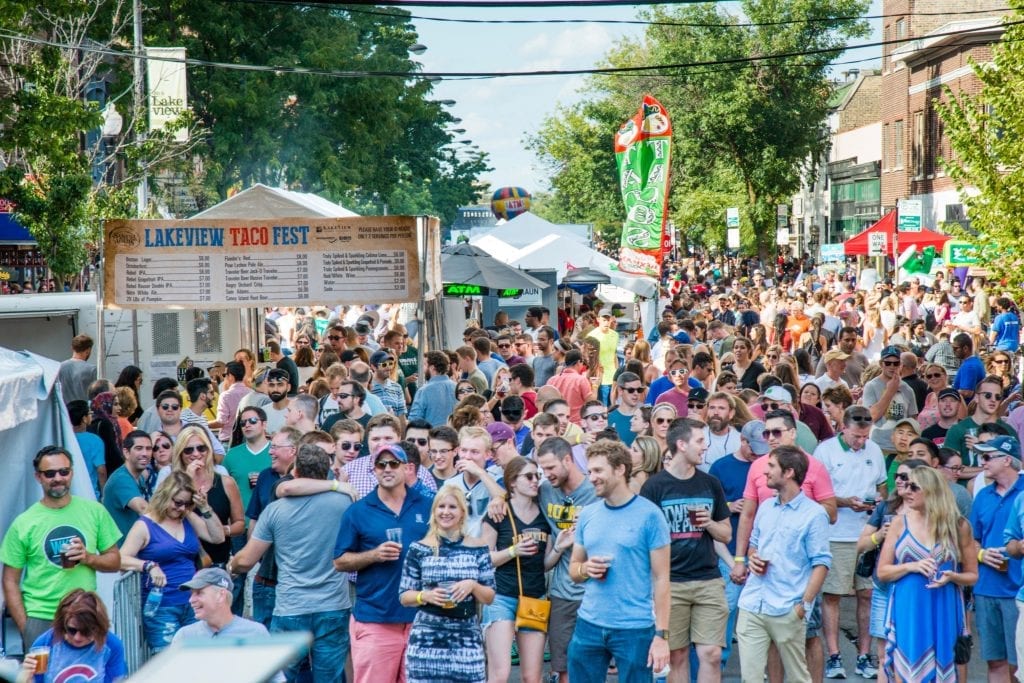 September 21 – 22 @ Southport between Addison & Roscoe

For a $10 donation, enjoy all the tacos you can handle, crafted by local eateries and complemented with seasonal beers. From 11 am – 10 pm, the Southport fest also features two music stages and lucha libra wrestlers.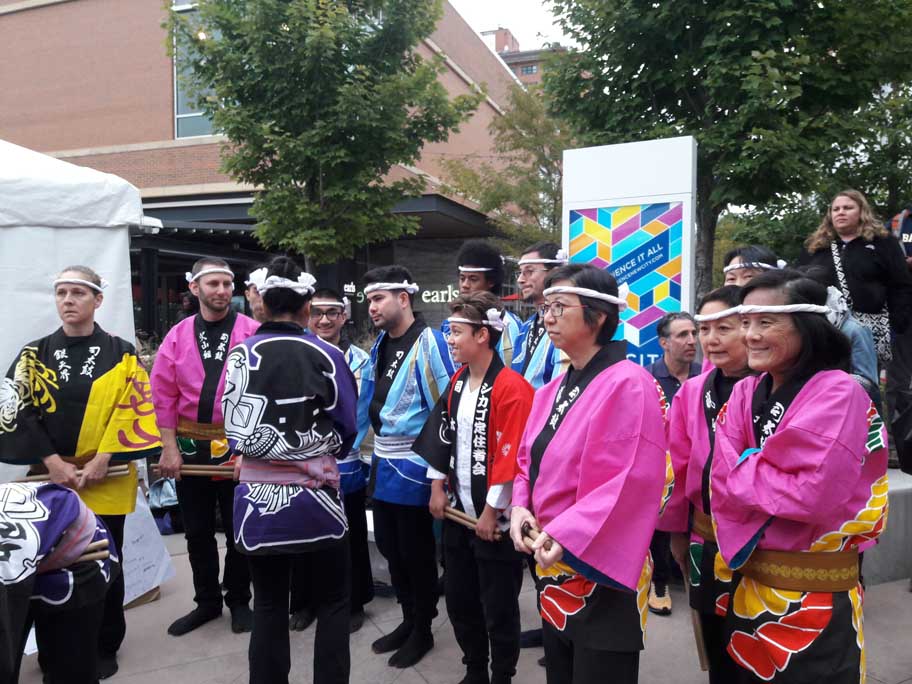 September 20 – 22 @ NEWCITY Plaza
Kizuki Ramen & Izakaya and the Japanese Culture Center team up for Japanese Matsuri, a festival celebrating Japanese culture through food, music, art, and cultural performances like ink painting, calligraphy, sword fighting, cosplay, and more. Visit the fest between 11 am – 5 pm both days. Free admission, but vendor prices vary.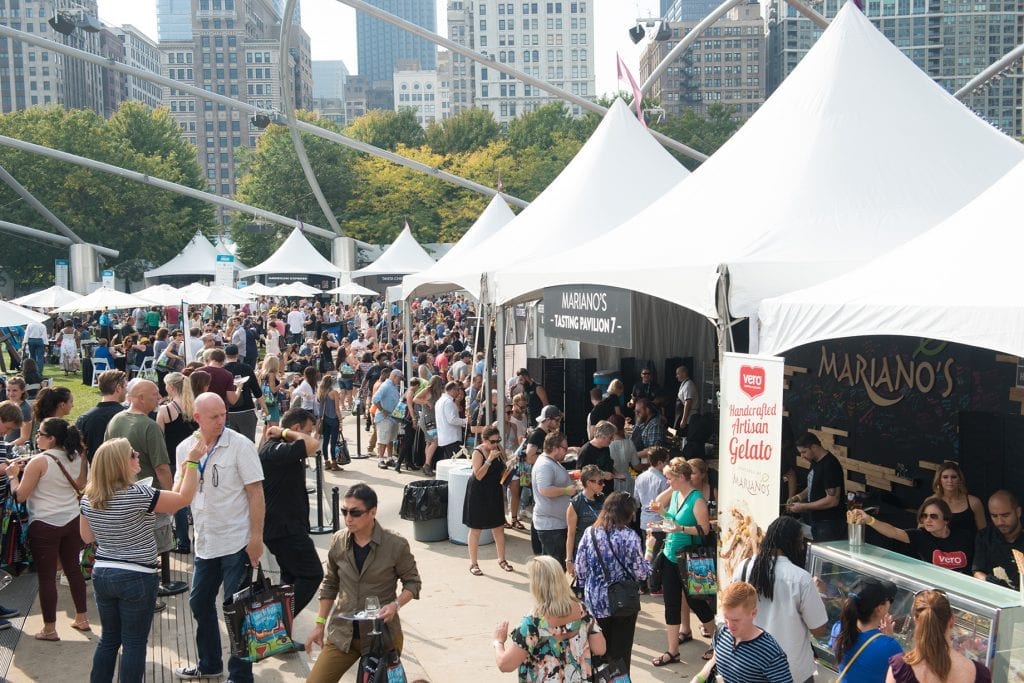 September 24 – 29 @ Millennium Park & Other Venues
Bon Appetit's culinary celebration Chicago Gourmet returns another edition, featuring local and celebrity chefs as well as tons of delicious items in Millennium Park and venues throughout the city. Parking might be tough, but we got you.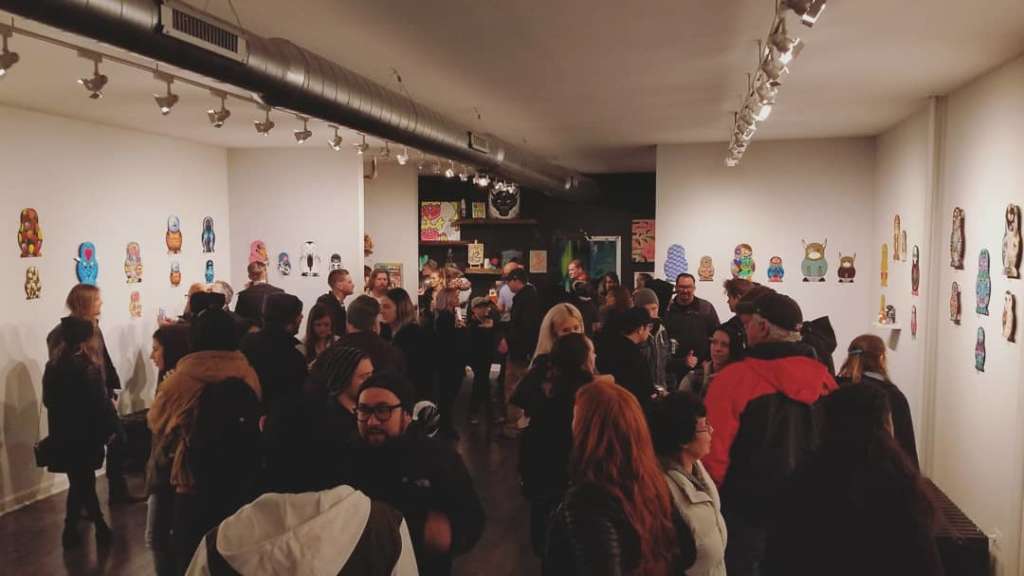 September 27 – 28 @ Chicago Avenue between Milwaukee Ave and Western Ave
The West Town Chamber of Commerce, Dovetail, and Seek Vintage host the West Town Art Walk for the 9th year in a row, celebrating art in its various forms—visual, musical, culinary, and more. Enjoy food and drinks while you explore West Town's vast artistic culture. Admission is free!
September 28 @ Wrigleyville
Wear your favorite cowboy boots and hat and stomp your way to Wrigleyville for a country-themed bar crawl that's gonna be big. If country music is your thing, this is one you don't want to miss.
At UrbanMatter, U Matter. And we think this matters.
Tell us what you think matters in your neighborhood and what we should write about next in the comments below!
READ MORE LIKE THIS
DOWNLOAD THE URBANMATTER APP
FIND PARKING