Making good on their promise to come back this year, Blink-182 is headlining Riot Fest 2019 for the festival's 15th anniversary.
While Blink-182 was supposed to take the stage at the 2018 Riot Fest, the band was unable to pull through as drummer Travis Barker was hospitalized for several weeks leading up to the festival. Out of respect for the iconic punk band, nearly every headliner played tribute by honorably covering one of Blink-182's songs. But this year, they don't have to. Blink-182 will be performing at Riot Fest 2019 and they are ready to bring the fest to a whole new level.
Riot Fest 2019 takes over Douglas Park from Friday, September 13 – Sunday, September 15 and, if it's anything like last year, it's going to rock all of Chicago. As always, 3-day tickets for Riot Fest 2019 have been released first and are now available for purchase!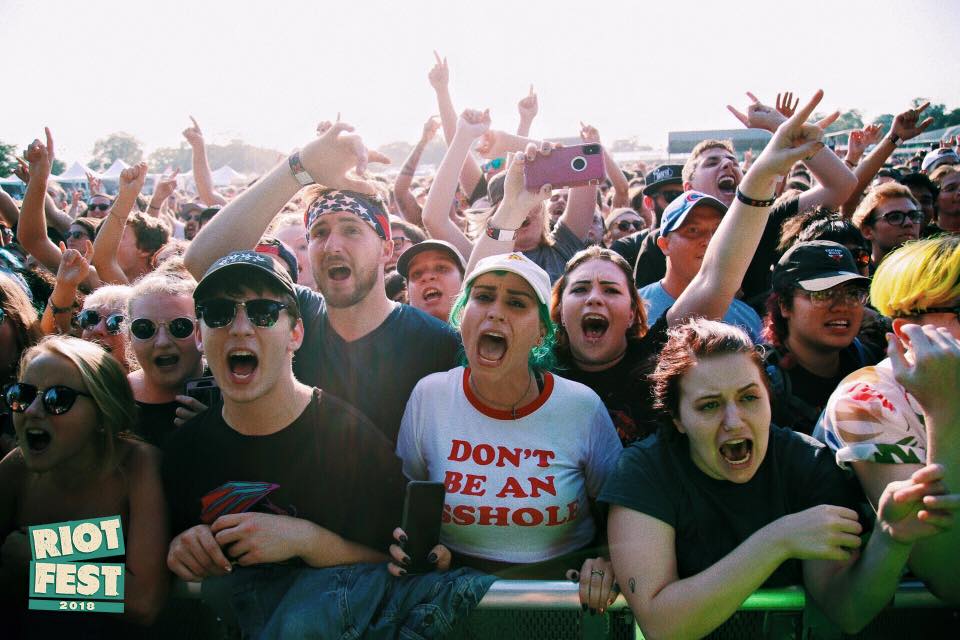 3-Day Pass – General Admission
$129.98 + Fees
3-Day Pass – VIP
$249.98 + Fees
3-Day Pass – Deluxe
$699.98 – Price inclusive of all fees
3-Day Pass – Ultimate
$1,499.98 – Price inclusive of all fees
The daily schedules for Riot Fest 2019 have yet to be announced as they are notoriously late on releasing information. However, you can take a glimpse at the Riot Fest lineup below. Make sure to check back in with UrbanMatter later this month for more updates on the daily schedule and when to buy single-day tickets.
Cheers to 15 years!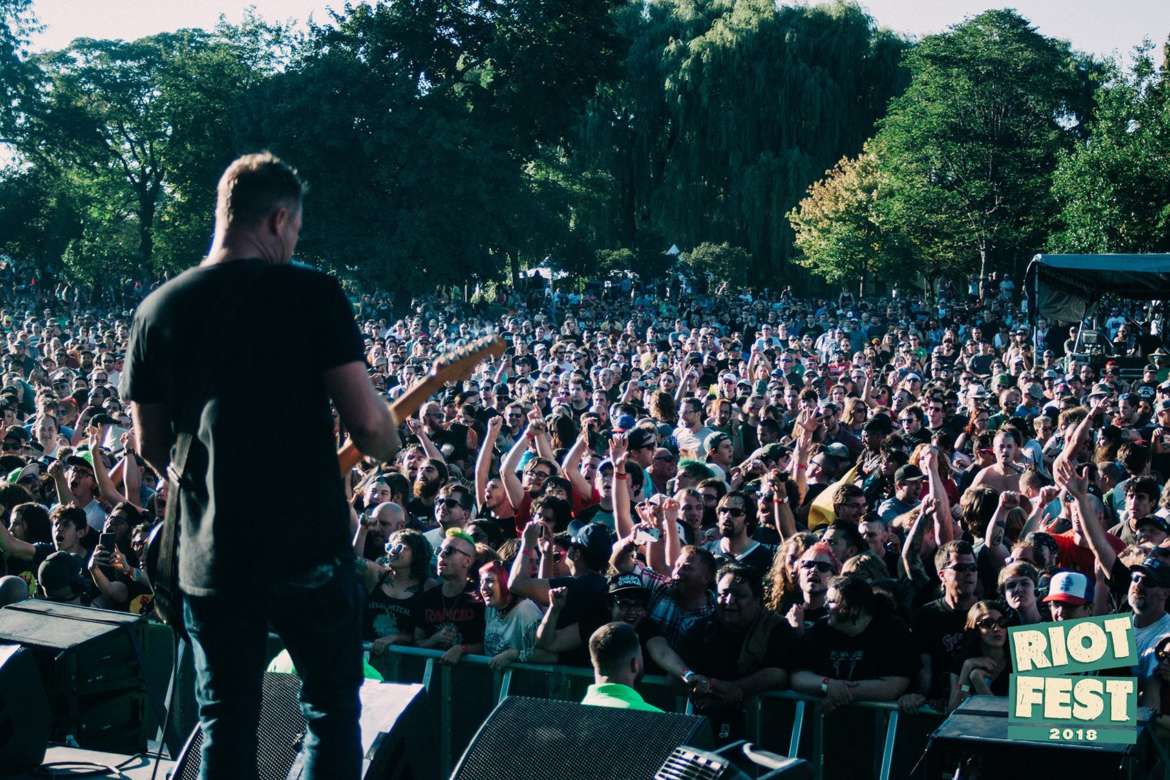 Riot Fest 2019 Lineup
Blink-182, Slayer, Bikini Kill, The Raconteurs, Rise Against, The Flaming Lips, Jawbreaker, Ween, Bloc Party, Die Antwoord, Patti Smith And Her Band, Taking Back Sunday, Rancid, Violent Femmes, Descendents, Manchester Orchestra, The B-52s, Dashboard Confessional, The Story So Far, Avail, The Struts, Against Me!, PVRIS, Pennywise, The Starting Line, Cock Sparrer, Streetlight Manifesto, Anthrax, Neck Deep, Bob Mould, Hot Snakes, American Football, Guided By Voices, Ride, Lucero, Testament, Andrew W.K., Senses Fail, The Get Up Kids, Village People, Less Than Jake, Hot Water Music, Glassjaw, GWAR, The Selecter, Anti-Flag, Nick Lowe w/ Los Straitjackets, Turnover, The Damned Things, Cursive, Turnstile, Surfer Blood, The Ergs!, Save Ferris, Frank Iero And The Future Violents, White Reaper, Grandson, H2O, I Don't Know How But They Found Me, Hot Mulligan, The Hu, Teenage Bottlerocket, Prof, Cherry Glazerr, Dave Hause & The Mermaid, This Wild Life, The Garden, Drakulas, Dead Swords, Can't Swim, Caroline Rose, The Beaches, Mat Kerekes, Angel Du$T, Microwave, Pkew Pkew Pkew, Sincere Engineer, Skating Polly, No Parents, Ultra Q, Lando Chill, Cleopatrick, Elder Brother, Thin Lips, Chaos Chaos, Kali Masi, Yours Truly, Ganser, Ramona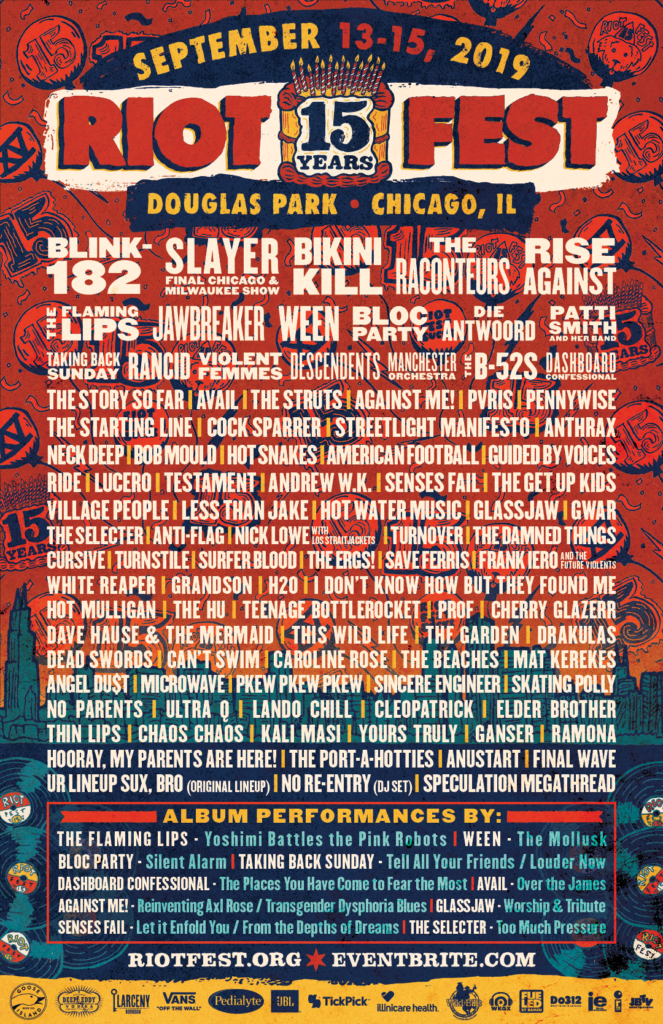 Featured Image Credit: Blink-182 Facebook