The summer of 2017 in Chicago has been filled with great concerts, but summer is slowing slipping away. So we rounded up the best upcoming outdoor shows (plus a must-see indoor one) to make sure you can get your fill of summer music under the sky before it's gone for good.
North Coast Music Fest
September 1 – 3 @ Union Park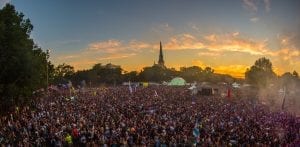 Known for its diverse range of music and broad array of talent (from emerging acts to A-listers), the NCMF will send the summer off in style at Union Park from September 1-3. Headliners include Gucci Mane, Ween, Damien "Jr. Gong" Marley and a collaborative set from Deadmau5 and Eric Prydz. We could go on and on, but we already have.
Listen to this now: Deadmau5 & Eric Prydz LIVE
Lauryn Hill and Nas
September 7 @ Huntington Bank Pavilion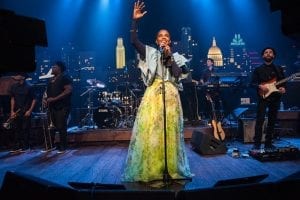 You're telling us that not only will the untouchable Ms. Lauryn Hill play a show in Chicago, but she's also bring Nas along too? Where do we sign up? The two legends will kick off their 17-date tour on September 7 at Chicago's Huntington Bank Pavilion at Northerly Island with Chronixx and Chicago's own Hannibal Buress as the openers. This show is too much.
Listen to this now:  How Many Mics 
Riot Fest
September 15 – 17 @ Douglas Park       

Riot Fest puts the exclamation point on the summer music festival season with a weekend of rock, metal and punk, taking place from September 15-17. The festival will return to Douglas Park for the third consecutive year, with Nine Inch Nails, Queens of the Stone Age and newly-reunited punk act Jawbreaker heading up the lineup. This line-up will definitely give you enough rock to satiate your thirst until next summer's festival season.
Listen to this now:  Closer
Haim

September 15 @ Riviera Theatre   
The Haim sisters' latest album, Something to Tell You, didn't change the formula from the group's breakout first album, Days Are Gone. They are still the same leather jacket-wearing, Bon Jovi-worshipping, pop-rock mix that we have all come to love. Since the band members are sisters, no doubt their performance will be tightly arranged and straight up awesome. They will make heading back inside for the autumn nice and cozy.
Listen to this now: Don't Save Me
The Hideout Block Party
September 23 – 24 @ 1354 West Wabansia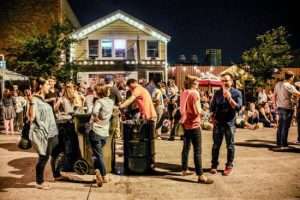 After the three-year hiatus, the Hideout Block Party makes a triumphant return, marking the venue's 21st birthday and two other (random?) anniversaries. Saturday will celebrate the 60th anniversary of the launch of Soviet Satellite Sputnik with a performance by Condo Fucks whose members were all born in 1957, when Sputnik took flight. Sunday's anniversary is of local recording studio Electrical Audio's 20th year with headliner Dianogah.
Listen to this now: What'cha Gonna Do About It
Harry Styles
September 26 @ The Chicago Theatre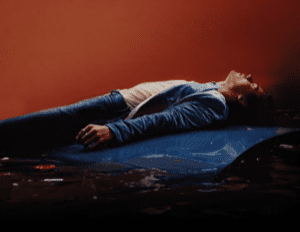 Get ready to swoon, girls. Harry Styles is coming to Chicago to perform songs from his self-titled debut album. The album is more of a throw-back album that ditches the current hip-hop-EDM-urban-contemporary stylishness for more of a 70's rock vibe. Does that mean that Styles is the real deal instead of a pre-fabbed, former boy-band, bubblegum artist? You'll have to show up at The Chicago Theatre to find out…if you can hear over the screams from his teenage fans.
Listen to this now: Sign of the Times