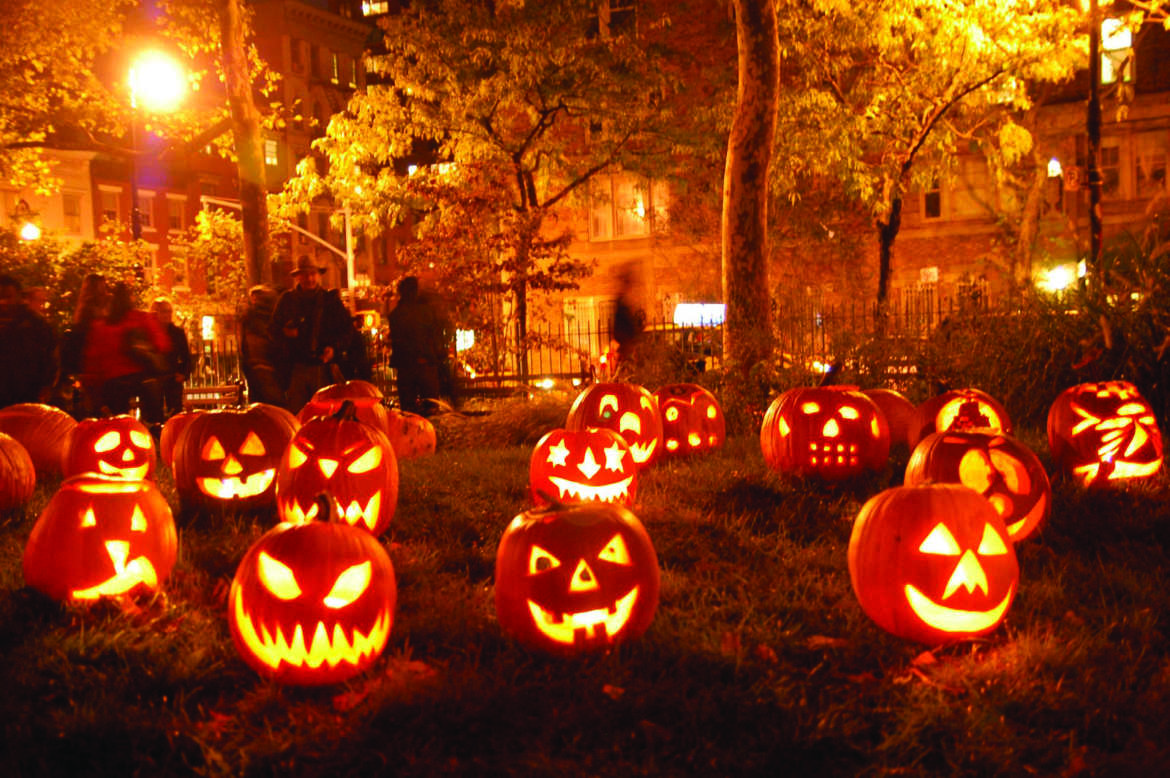 Chicago's Ultimate Halloween Guide
Endless frights and fun this year in the Windy City
In a big city like Chicago, there are quite a few Halloween events to pick from. Honestly, it's pretty overwhelming, and even the most adventurous person might not be able to keep up with it all.
There are so many awesome ways to celebrate Halloween that we figured we'd make it easier by running through every event in one easy-to-read breakdown so you don't miss out on the ones you're most excited for. We jam-packed any and everything that's happening for Halloween in the city onto this list so that all your options are in one place. You're welcome!
Don't forget, Halloween's on a Tuesday this year. So make sure your entire weekend and Monday are extra spooky. Here is Chicago's Ultimate Halloween 2017 Guide.
Costume Shops
Not so fast. Before you hit the party, you need to pick out a costume first! Chicago has plenty of costume shops and some are even open year-round for you early birds.
Halloween Hallway Costume Stores – These stores might be your best bet for a grab-and-go costume. Check out their website or visit one of their locations in the Loop, South Loop, River North, Wicker Park, Lincoln Park, or Wrigleyville.
Chicago Costume – This spot is open year-round and offers unique, hard-to-find, and upscale costumes fit for any event.
Hollywood Mirror – The famous novelty shop in Lakeview has plenty of gag gifts, wigs, and silly accessories for you to build your own costume.
Fantasy Costumes – This Portage Park megastore has been around for over 50 years and is fully stocked. You need it, they have it.
Spirit Halloween – If you're out in the burbs, you've probably seen these pop-up around Halloween time. These are great for trendy, grab-and-go costumes.
Concerts
Why not celebrate Halloween with some monster jams? There are always great acts coming to Chicago and there's no shortage of them on Halloween weekend.
Bar Crawls
Get weird for Halloween with some good ol' fashioned day drinking. Here are some of the best bar crawls you can hop into during Halloween weekend.
Balls and Masquerades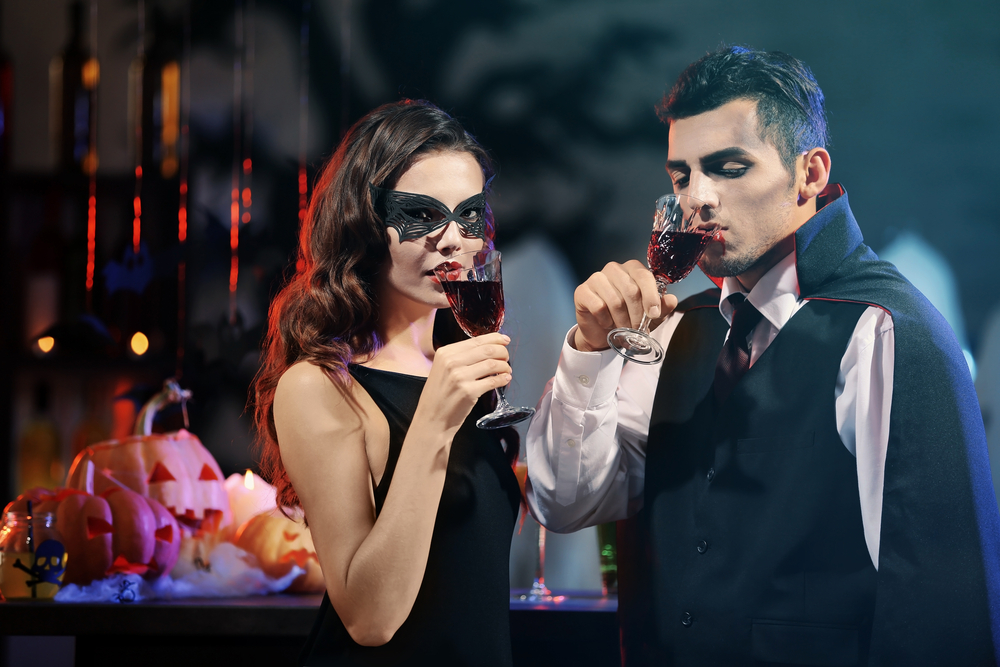 If you're feeling classy and elegant like Dracula, a Halloween ball or masquerade is the event for you. Here's where you can find them in Chicago.
Haunted Halloween Ball at Congress Plaza Hotel – Dress your best at this Halloween affair on Saturday, October 28 at 9pm at one of the city's most haunted hotels, complete with a B96 DJ.
The 3rd Annual Haunted Halloween Ball at Navy Pier Grand Ballroom – Spend a romantic evening overlooking Lake Michigan in Navy Pier's gorgeous ballroom for an elegant Halloween evening on Saturday, October 28 at 8pm.
Halloween Masquerade at the Lyric Opera House – The Lyric Opera invites young professionals to enjoy dancing and an open bar in costume at this beautiful venue on Friday, October 27 at 8pm.
Dracula's Ball – The Gardner Foundation's 4th Annual Gala – This costume ball features live music, dancing, a top shelf open bar, hors d'oeuvres, and a silent auction at he Jay Pritzker Pavilion at Millennium Park. The Purchase of your ticket to this event supports adults with mental disabilities, keeping the fun in fundraising this holiday season.
Nobody Sleeps: A Monsters' Ball – Don't miss this costume dance party featuring a DJ, cocktails, and appetizers at the elegant Palmer House on Saturday, October 7.
Parties, Gatherings, and Conventions
Just lookin' to party? Or are you looking to celebrate in a non-traditional way? Easy enough. Here are some other Halloween-themed shindigs happening around town.
Boos & Booze Halloween Party – Enjoy an appetizer buffet, a costume contest, and four-hour drink package at SPiN Chicago on Saturday, October 28.
Haunted Hotel Bash – Everyone knows the Hard Rock Hotel knows how to party. Head here for a costume contest, cash bar, and live music by the city's hottest DJs on Saturday, October 28.
Saints & Sinners Halloween Party – Head to Lucky Strike in River North on Saturday, October 28 for one of the hottest Halloween parties in the city, featuring music, bottle service, and a costume contest.
Doggie Halloween Party at Brands Park – Dress your pooch up in their favorite costume and head to Brands Park to hang out with other dog lovers on Saturday, October 28.
Midnight Haunted Ghost Ship – Go aboard the Spirit of Chicago cruise to enjoy a midnight party with costumes and live DJs on Saturday, October 28.
Chicago Monster Dash – Run to the lakefront on Saturday, October 21 to complete a 5k, 10k, or half marathon race wearing your favorite costume.
Spooky Zoo Spectacular – This family-friendly Chicago tradition returns to the Lincoln Park Zoo on Saturday, October 28.
Wickedly Whiting Festival – On October 14, see Whiting, IN (East of Chicago) transformed into a freak show, also featuring live music, costume contests, food and beer vendors, and a family stage.
"The Horror of the Humanities" Program – See the socially-conscious side of horror at this free avant-garde haunted house filled with student debt and GMOs, along with a contemporary horror film screening on October 30.
Day of the Dead Celebration at Maxwell Street Market – Celebrate this Mexican holiday on October 29 from 10am – 3pm with a "Thriller" performance, costume contest, live music, arts and crafts, and pumpkin decorating.
"Wicked Witch of West Hubbard" Party – Hit up a Wizard of Oz-themed party at Rockit Bar & Grill on October 28 at 9pm.
"Down the Rabbit Hole" Party – Dress up for a Alice in Wonderland-themed at The Underground on October 28 at 10pm.
"Witches, Winds and Whirls" at Chicago Symphony Orchestra – Enjoy spooky live classical music, costumes, storytelling, and special effects at University of Chicago's Mandel Hall. Admission is free and donations are accepted.
Happy Halloweiner at American Dog & Burger – Hungry? Dress up like a hot dog or wear hot dog accessories at any Chicago AD&B location on October 31 at and receive a free Chicago hot dog and fries.
Parades
Would you rather sit back and watch a haunted procession? Watch creeps and ghouls glide by in these fun Halloween parades.
Northalsted Halloween Parade – Don't miss this creative costume event in Boystown on Tuesday, October 31 at 7:30pm.
Arts in the Dark Parade – Gather on Saturday, October 21 from 6pm – 8pm for a parade of performances, giant puppets, and decorative displays on Columbus from Balbo to Monroe.
Logan Square Halloween Parade – Check out the neighborhood's annual, family-friendly parade near Palmer Square on Sunday, October 29 at 5pm.
Spooky Pooch Parade – Bring your costumed furry friend to the Chicago Botanic Garden and follow a fun parade route on Saturday, October 21.
Haunted Houses
You're not doing Halloween right if you're skipping out on going to a haunted house. Many are in the 'burbs, but they're worth the trip. Too scared? Too bad. You need to enter these if you dare.
Scary Movies
There's nothing like watching horror movies in October. Ring in Halloween with freaky films at Chicago's favorite theaters.
Trick-or-Treating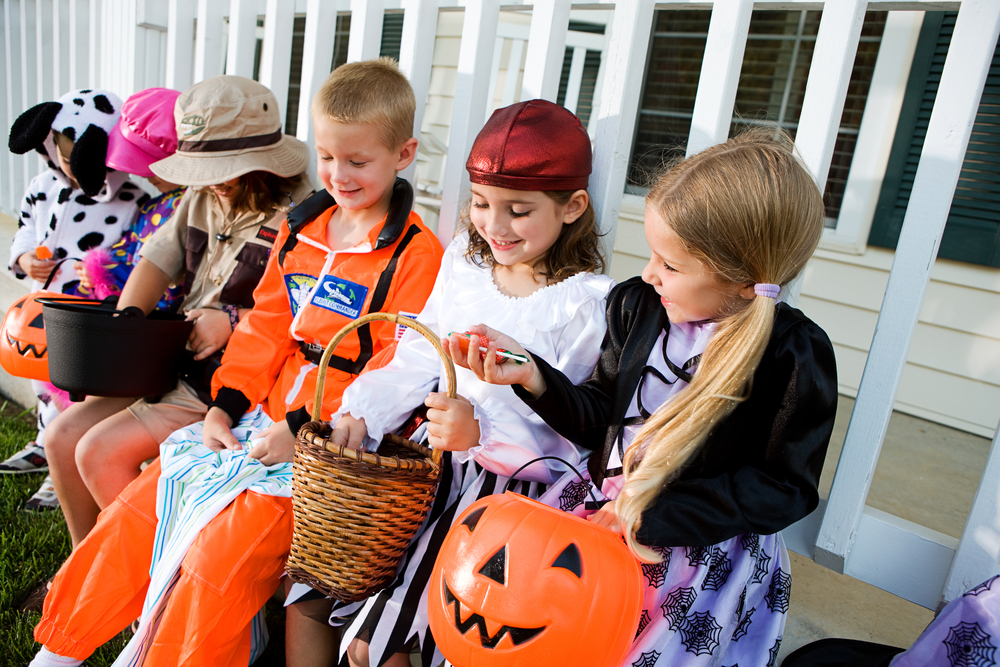 If you want to keep it traditional, Chicago has some wonderful neighborhoods where you and your family can enjoy a fall breeze while visiting beautifully decorated homes. According to multiple surveys, these are the best 'hoods for trick-or-treating.
Roscoe Village
Hyde Park
Wicker Park
Lincoln Park
Southport Corridor
Anything we missed? Got a tip on a super cool Halloween event that you want everyone to know about? Tell us below!