Of all of the music festivals around the city throughout the summer, only one holds the hearts of the pop-punk and alternative-obsessed: Riot Fest.
Launching in 2005, the Chicago exclusive began as a multi-venue festival that has since grown and taken over Douglas Park for three days every September. It's been a staple for the Warped Tour of yesteryear's crowd as it's gone from mere festival to a platform for reunions, out-of-retirement surprises, big names and, as it is this year, the iconic full album performance.
As the lineup was announced today, it included some of the scene's heaviest hitters: Blink-182, who were slated to headline the festival last year but were replaced by Weezer after canceling, iconic metal band Slayer in their final Chicago performance, the B-52s, The Raconteurs, who have not played Chicago in over a decade, Rise Against, The Flaming Lips, Patti Smith, Jawbreaker, and the reunion of Bikini Kills.
The lineup also includes fan favorites such as Less Than Jake, Taking Back Sunday, Andrew W.K., Neck Deep, The Starting Line, Anti-Flag, Pennywise, The Story So Far, Glassjaw, Hot Water Music, Turnover, and Cursive.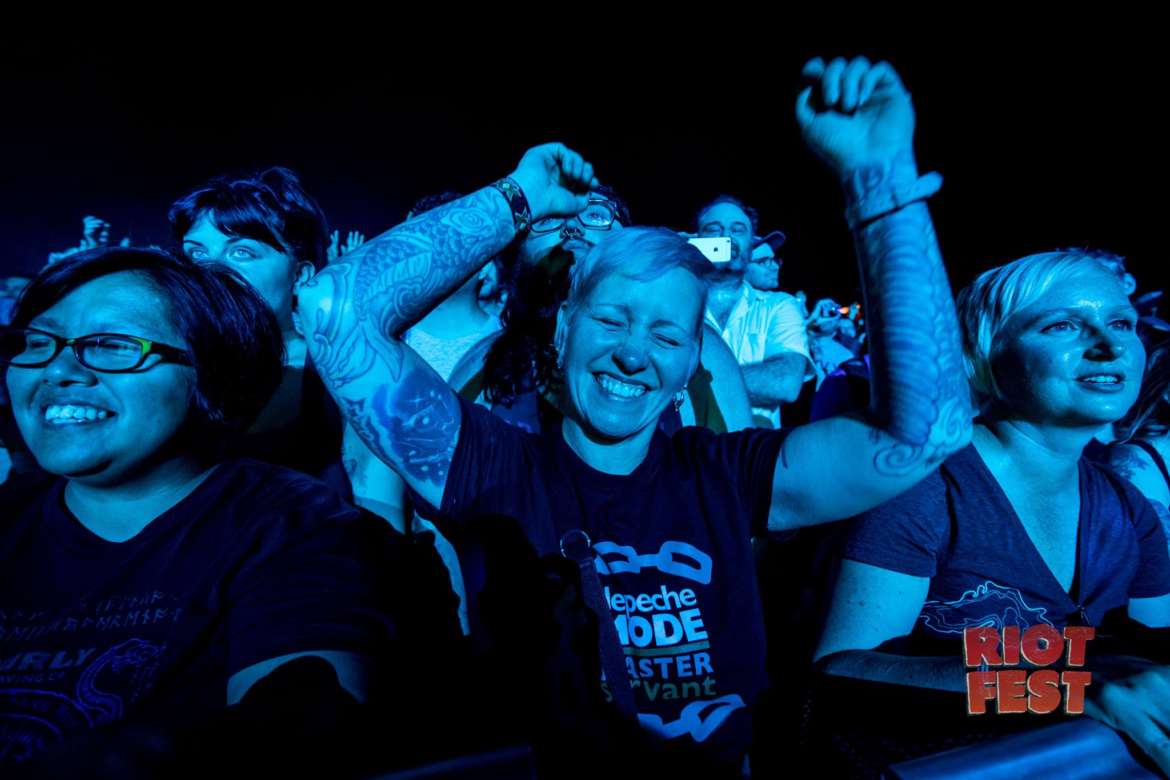 But the most anticipated aspect of the festival among fans is the full album performance list this year. The ten selected bands will play a specific album that has had staying power over their careers in their entirety. Dashboard Confessional will perform The Places You Have Come to Fear the Most, Taking Back Sunday will perform fan-favorite album Tell All Your Friends, Bloc Party will play Silent Alarm, Ween will perform The Mollusk, The Flaming Lips with Yoshimi Battles the Pink Robots, Avail with Over the James, Against Me! will perform Reinventing Axl Rose/ Transgender Dysphoria Blues, Glassjaw with Worship & Tribute, Senses Fail will perform both their breakout EP From the Depths of Dreams as well as their first full-length album Let It Enfold You, and The Selector will perform Too Much Pressure.
Riot Fest's 15th-anniversary celebration, complete with a carnival filled with delicious food, beer, and a Ferris wheel, will take place September 13th-15th in Douglas Park. Tickets have gone on sale, however, they are only available for the three-day packages at this time. Packages start at general admission for $130 and go all the way up to $1,500 for the ultimate experience.
This year's festival will certainly not be one to miss, so get your tickets now!