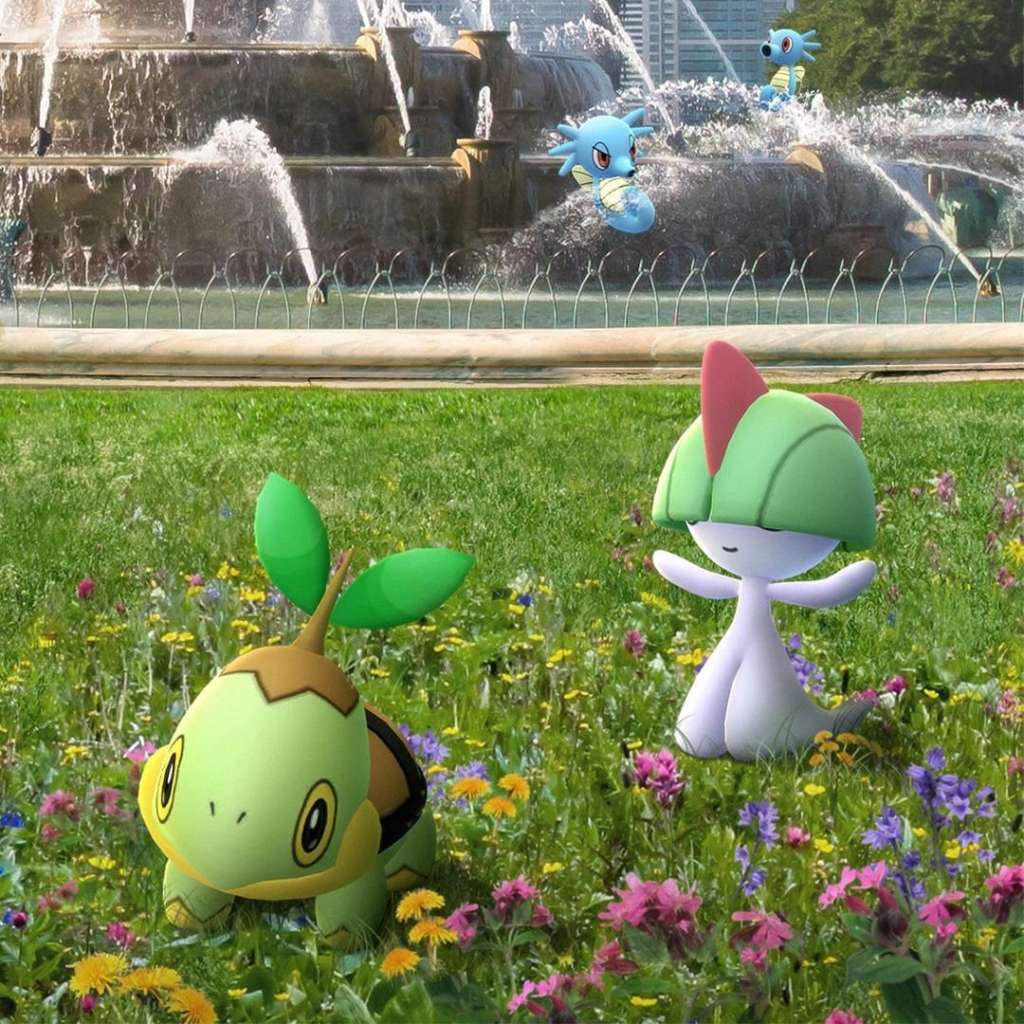 June 13-16 | Grant Park | 11 am – 7 pm
Chicago is the festival mecca, assembling an array of quirky fests from Baconfest to Donutfest, to Lollapoolza and more. And adding to the unique, wholly-fun festival scene in the Chi is a Pokémon GO Fest, spanning over four days at the magnificent Grant Park. That's right! From June 13 – 16, thousands will flood the beautiful Loop area from 11 am – 7 pm each day.
Meet hundreds of trainers like yourself and enjoy a fun day in the sun. What shall we expect at this immersive Pokémon GO Fest? So far, The Pokémon company has revealed that the 4-day extravaganza will involve a thrilling exploration throughout Grant Park, packed with cool global in-rewards and challenges. Participants will be able to conduct special research to unlock exciting rewards, take photo ops, and mingle at the Team Lounges, where you'll meet Instinct, Mystic, or Valor teammates.
As we inch closer to the date, stay informed through their website for further details. Tickets aren't available for purchase quite yet, but the price is confirmed to be $25 (single-day admission only). You'll want to find parking ahead of time, trust me. Don't miss out on this enhanced gaming experience, sure to make you feel like a kid again!
Featured Image Credit: Pokémon GO Fest Instagram