Finding a spot to lay down a picnic blanket or have your lunch at a picnic table is actually pretty rare in this urban jungle of ours. Sure, you could set up in Millennium Park, but we all know that's not really what it's supposed to be used for. But Chicago isn't short on parks; they're just few and far between. All it takes is a little searching to find the best patch of green to have a little lunch out in the sun.
If you're at a loss for where to go, hit up these best picnic spots in Chicago.
Waveland Picnic Field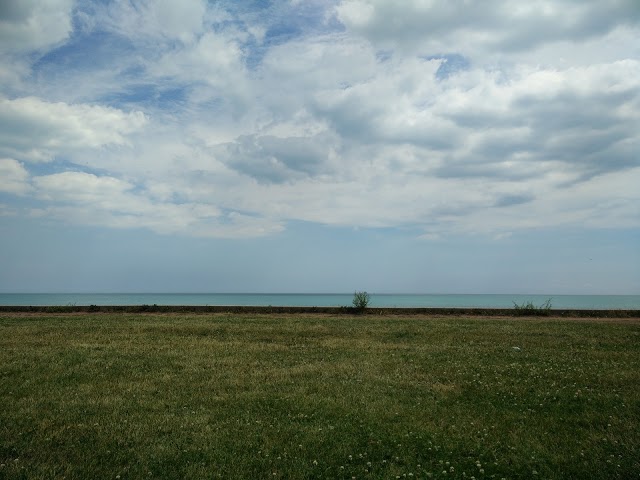 3510 N Recreation Dr
Nestled comfortably between North Ave and Montrose Beach, Waveland Picnic Field is a massive stretch of land that wholly permits and encourages you to set up your picnic amongst the grassy plains. Of course, there's also a golf course nearby, so watch out for stray balls.
Oz Park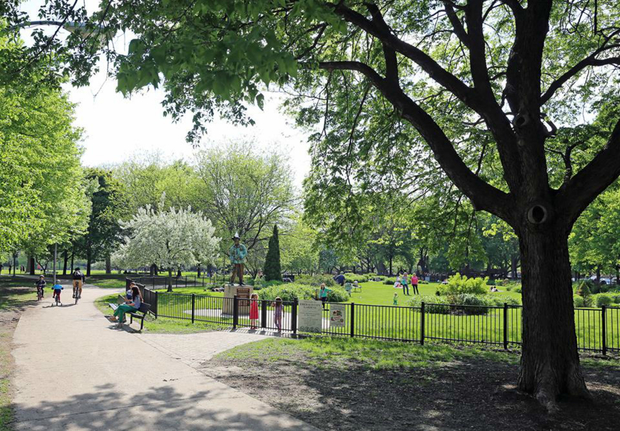 2021 N Burling St
A tiny little hideaway from the bustling Lincoln Park, Oz Park has a unique sense of wonder surrounding its flatland. Statues of L. Frank Baum's famous characters can be seen throughout the park, leaving you to dine with Dorothy and the Tin Man in peace.
Jackson Park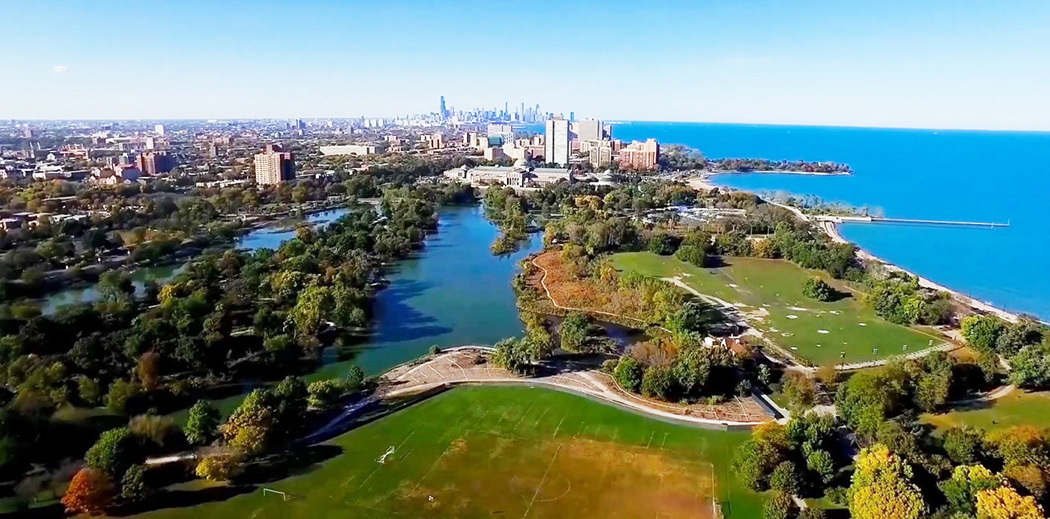 6401 S Stony Island Ave
A large green space located just behind 63rd Street Beach, you'll get great views of the distant city from Jackson Park. The Garden of the Phoenix is worth checking out while you're here, but there's nothing wrong with just relaxing on your lunch break out here in this sanctuary.
Milton Lee Olive Park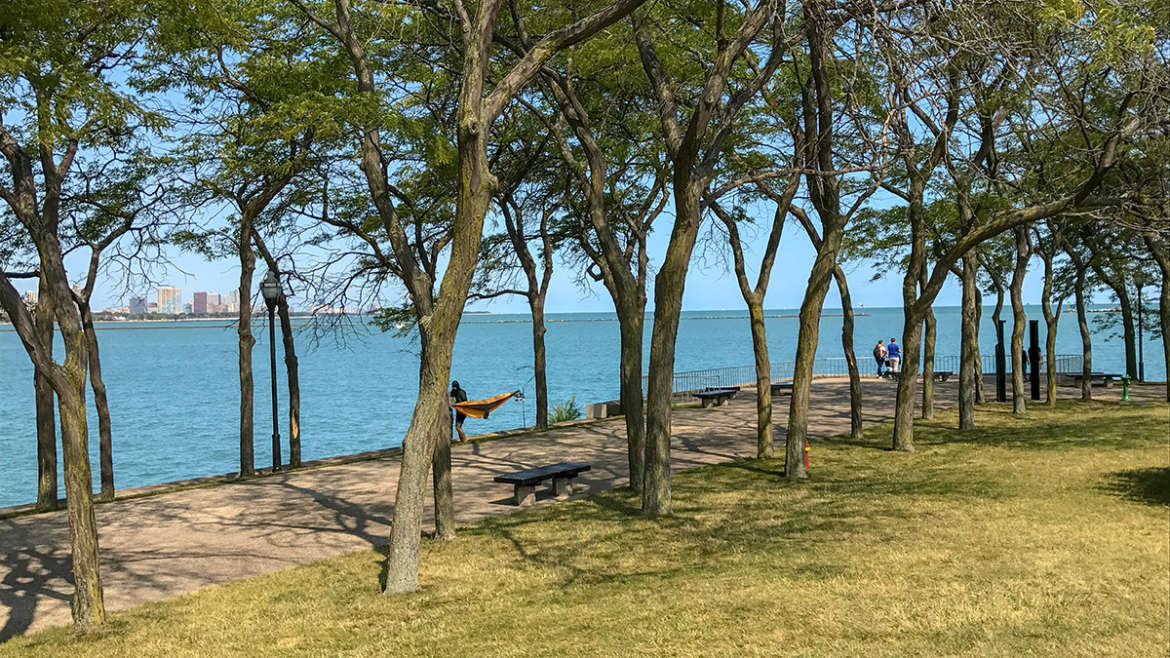 511 N Columbus Dr
A sly oasis just a few steps from Ohio Street Beach, Milton Lee Olive Park offers a wide-open picnic area and views of both the lake and the city behind you. You might even photobomb a few engagement shoots while you're out here. 
Washington Park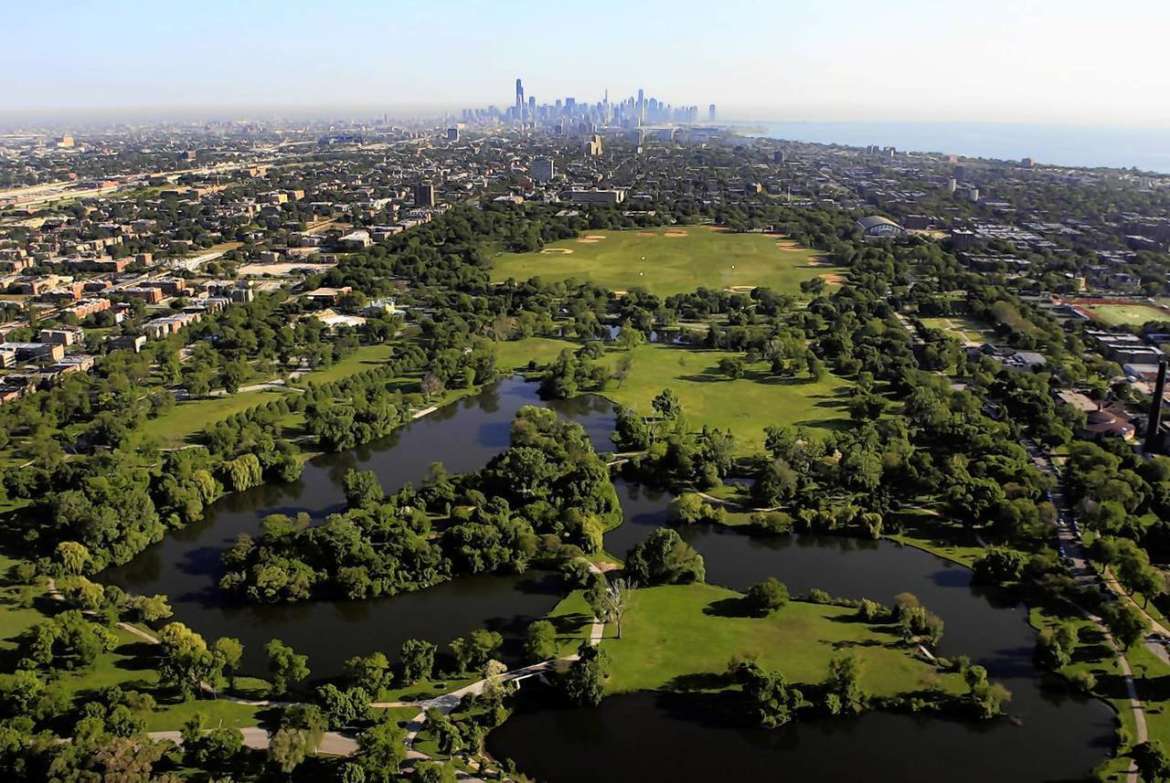 5531 S Martin Luther King Dr
Washington Park is home to an arboretum, the DuSable Museum of African American History, Washington Lagoon, and Bynum Island, but it's also just a great place to set up a picnic blanket and lay out under the sun.
Humboldt Park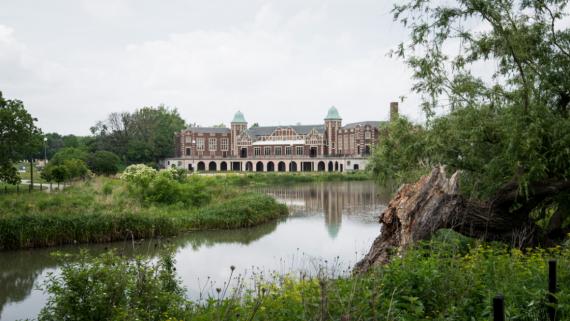 1400 N Sacramento Ave
Humboldt Park includes a mini man-made beach, surrounded by lush, green grassland, perfect for picnicking. Take to the tennis courts after you've finished your lunch for a day full of outside pleasures.
Garfield Park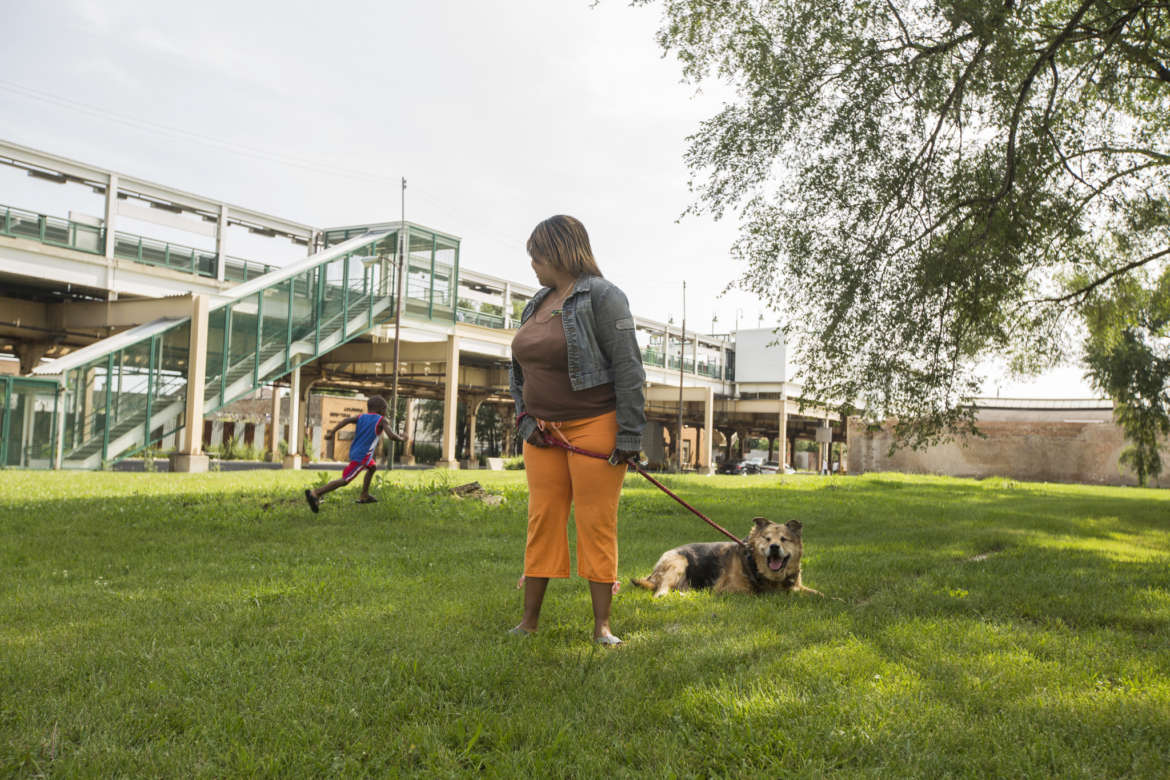 100 Central Park Avenue
While this park definitely boasts a dope conservatory, that's not really what you're here for. You're in serious need of a picnic, and Garfield Park offers the perfect wide-open, yet secluded area to do it.
Northerly Island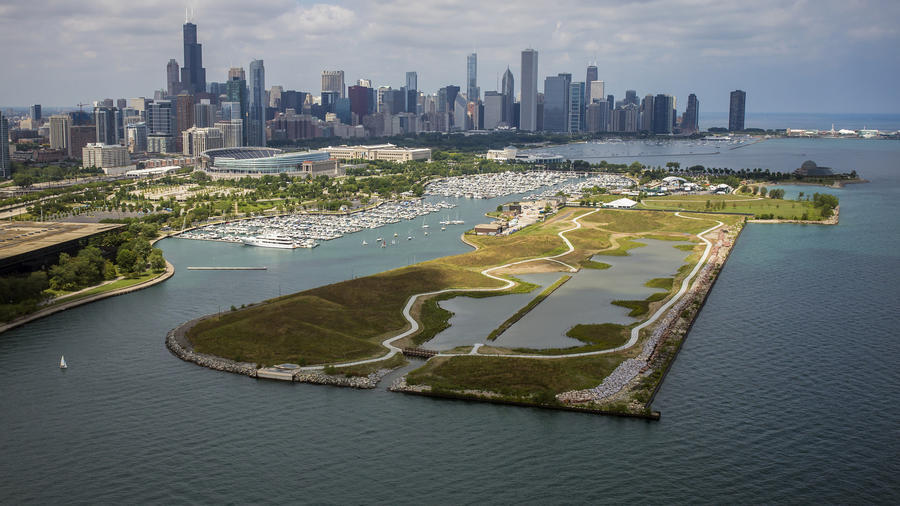 1521 S Linn White Dr
After a day spent at one of Chicago's best museums, why not spend a moment outside appreciating Chicago's natural areas. Northerly Island and 12th Street Beach are just steps away from Museum Campus, offering all the grassy knolls your heart has been craving.
Dan Ryan Woods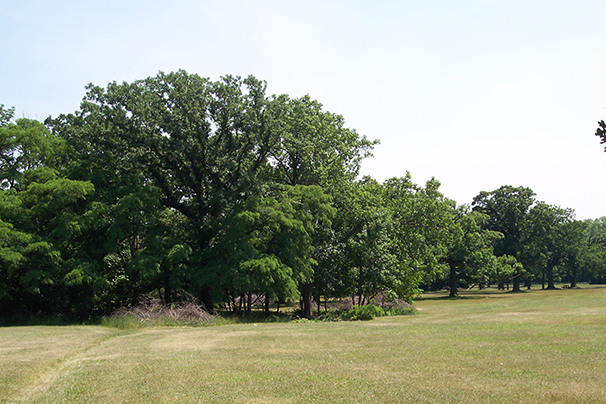 W 87th St & S Western Ave
This secluded, wooded area is the perfect place to settle in for a picnic. Located just off the expressway, you can see the tippy-tops of Chicago buildings from the Dan Ryan Woods as you munch on your lunch.
Find what really matters in Chicago with the UrbanMatter app!
To download or see reviews from our users, head here.