When you think of ancient cities, Chicago is not typically the first to come to mind. But, despite its young age, there are plenty of bars and restaurants around Chicago that are as old as the city itself.
After the Great Chicago Fire in 1871 that incinerated miles of wooden walkways and buildings, Chicago was determined to rebuild itself and stand tall for good this time. That included constructing long-lasting, local haunts that would remain open for over a century, and then some, so even modern Chicagoans can feel the history in the air when they frequent these places.
If you're interested in visiting some of the oldest bars and restaurants in Chicago, we put together a handy bucket list for you to explore in the new year.
Experience a sliver of Chicago history at the oldest bars and restaurants in the city.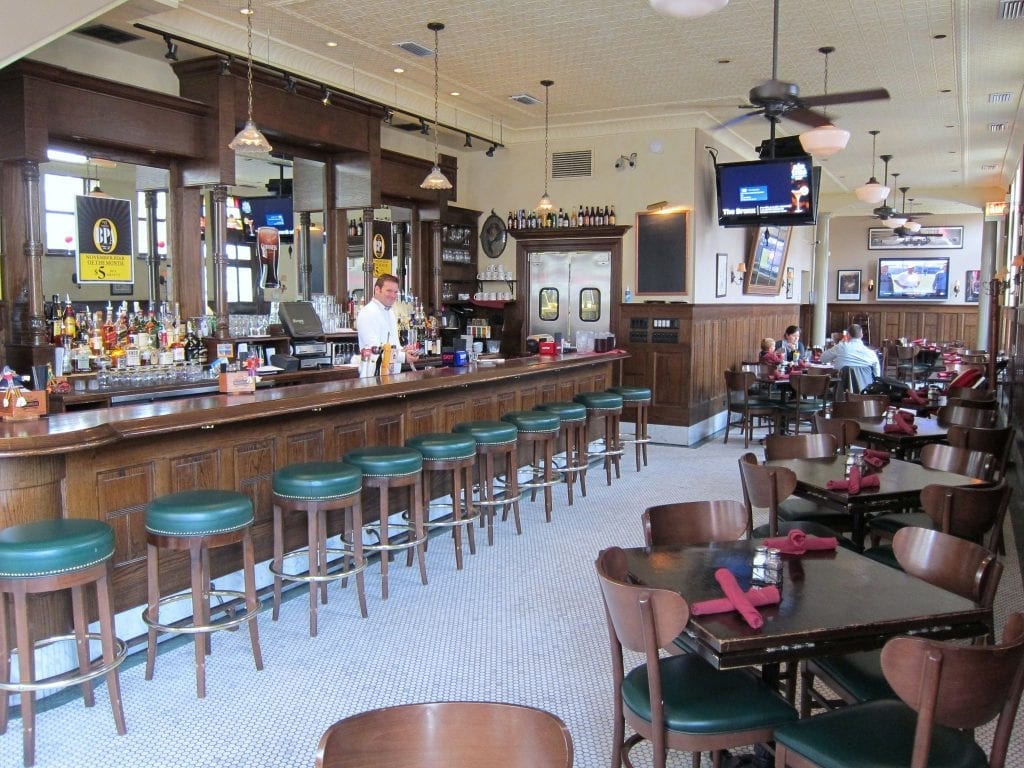 Est. 1885 | 1758 North Sedgwick Street
Located in the Old Town Triangle, this place was once a real-deal speakeasy, back when alcohol was a no-no. It had all the musts – a secret entrance, an antique wooden bar that still stands to this today, and gin a-brewin' in a bathtub upstairs. Now, it's your classic (and totally legit) neighborhood joint serving good drinks and tavern eats.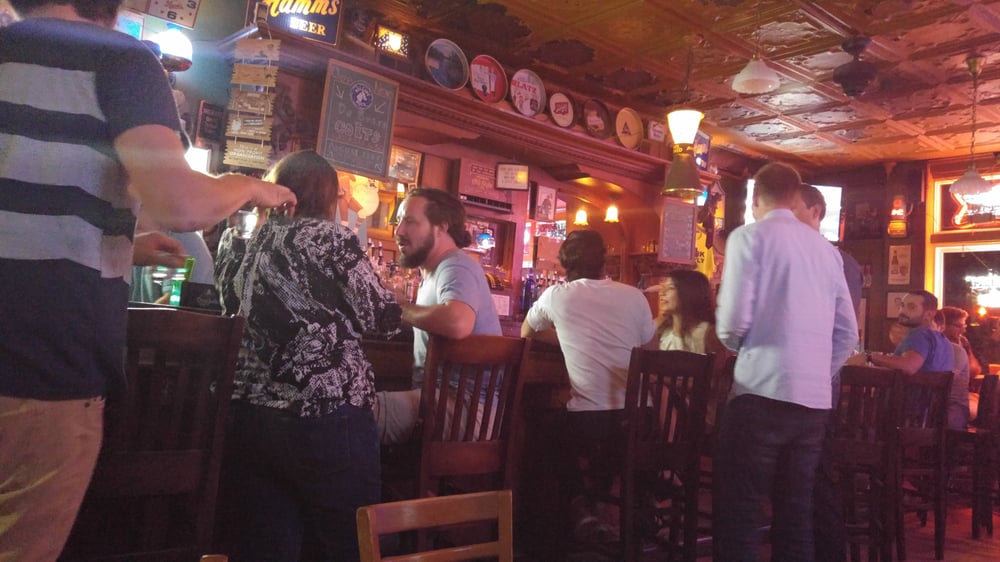 Est. 1897 | 832 North Greenview Avenue
Another neighborhood bar serving cheap drinks, this Noble Square establishment may have operated as a speakeasy at some point too, but the details are a bit blurry. Once you walk in, take in the vibe, and see all the vintage furnishings, it's hard not to imagine this place having a colorful past.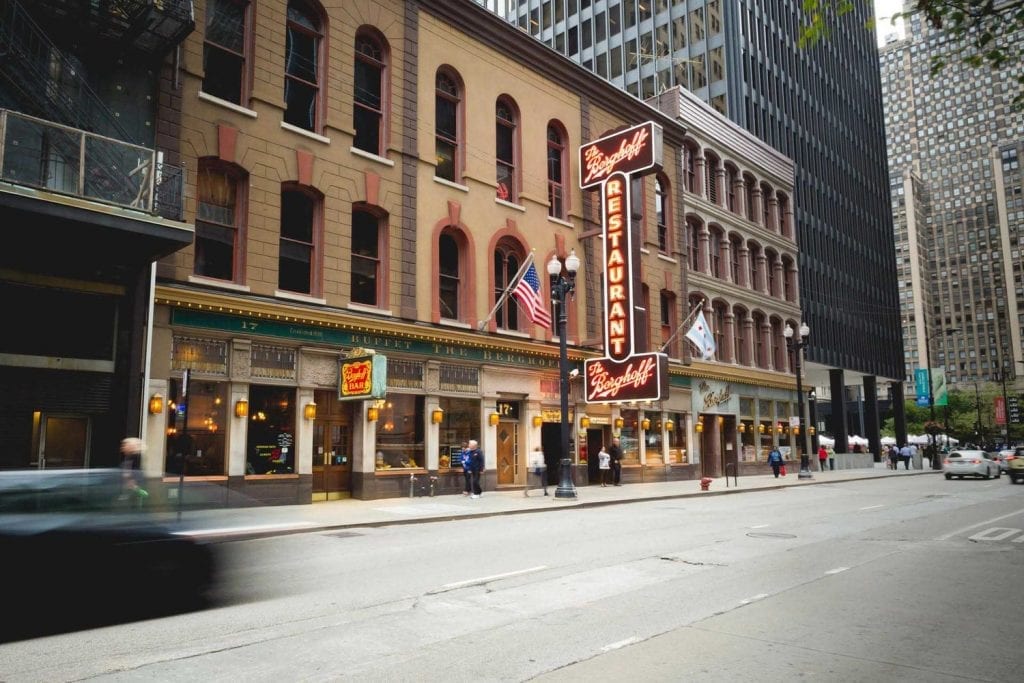 Est. 1898 | 17 West Adams Street
Founded by a German immigrant who sold beer in Chicago at the 1893 World's Fair, this family-owned business has become a Chicago legend. Unlike more rebellious establishments, they kept things kosher during Prohibition by stepping up their food game and offering non-alcoholic beer, until of course, they became the very first place to obtain a liquor license after the ban was lifted. 'Know what else is crazy? They only served alcohol to men (ouch), that is, until 1969 when Gloria Steinem protested for women's rights. 'Cause ladies like a cold one, too (thanks, sister).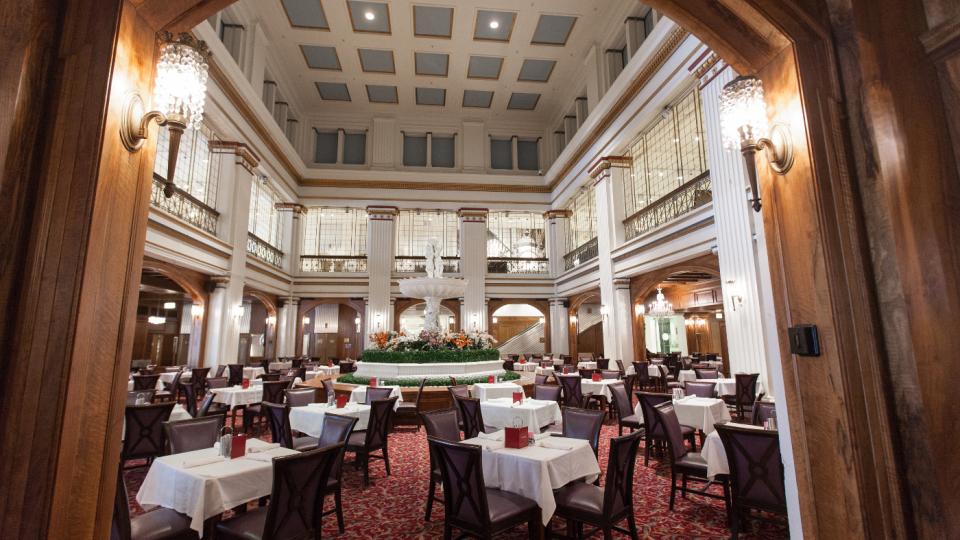 Est. 1905 | 111 North State Street
Perched atop the Macy's flagship on State is The Walnut Room – the "first-ever restaurant to open inside a department store." Just take a look around – sophisticated and classy is what this place is all about. Plus, if you're planning on taking a day to shop, one of the oldest restaurants in Chicago is the perfect place to "drop," if you will.
The Green Mill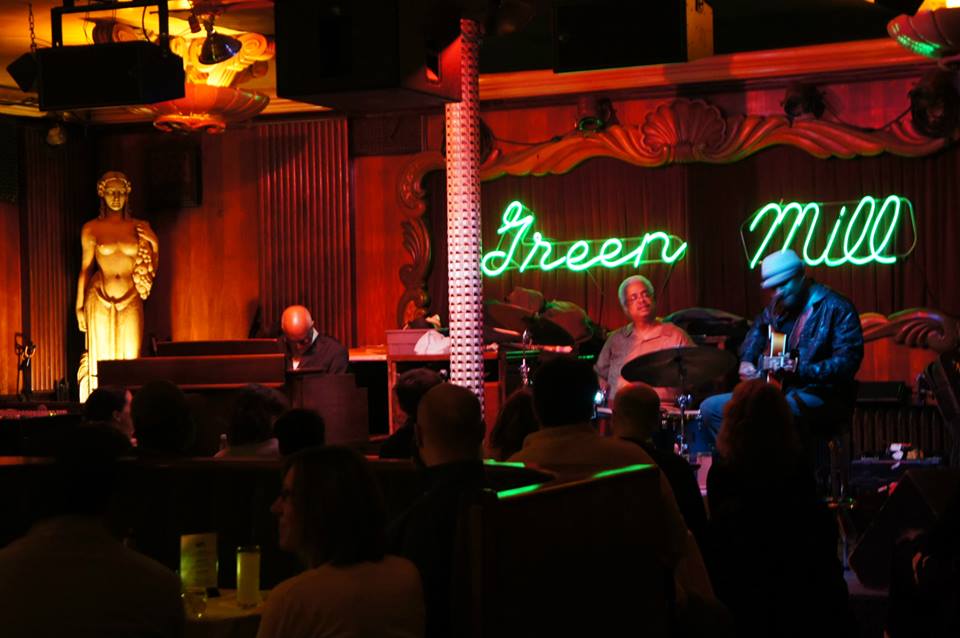 Est. 1907 | 4802 N Broadway
The home of jazz legends Von Freeman, Franz Jackson, and Wilbur Campbell, The Green Mill is still operating today as one of the best jazz clubs in Chicago. The Green Mill served Al Capone in the famous booth where he and his henchmen could keep a wary eye on both of the club's entrances. Still as sophisticated as it was in its prime during the '30s and '40s, this jazz club-turned-cocktail bar maintains its vintage charm and excellent service in today's world.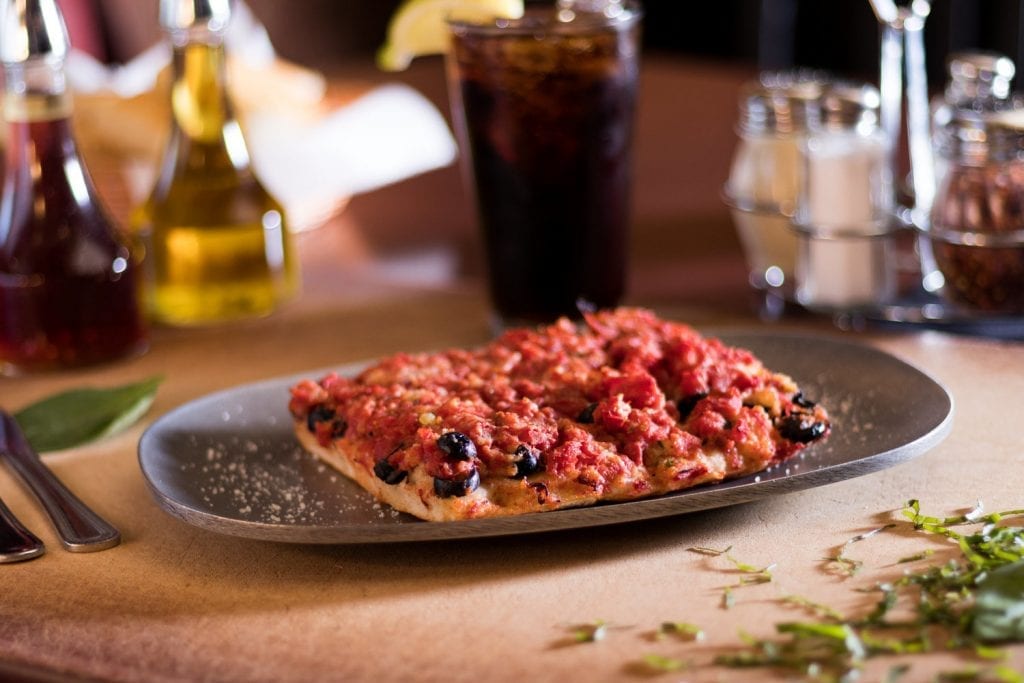 Est. 1909 | 1531 West Taylor Street
There's something about Italian food that it just seems to taste better if it's made with generations of family tradition behind it. An absolute staple in the Taylor Street area of Little Italy, it's a true veteran of Chicago's oldest restaurants, and the food will have you coming back for more, guaranteed.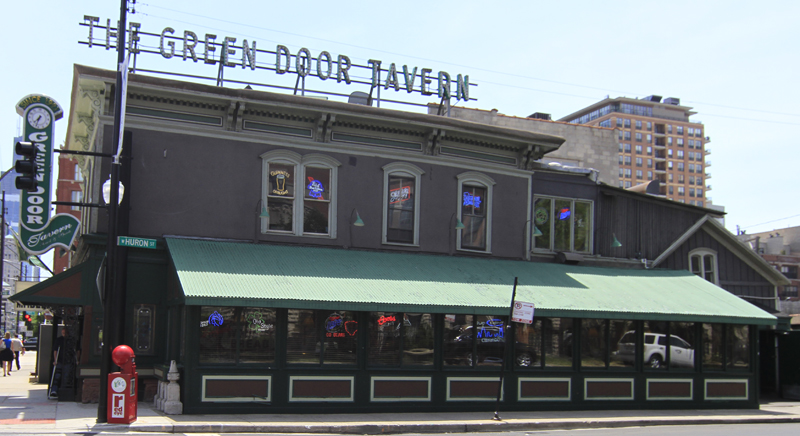 Est. 1921 | 678 North Orleans Street
Built shortly after the Fire, one of the city's most well-known, long-standing establishments was one of the only wooden buildings left after a law was passed to prohibit them. The name comes from its green door – a secret code that served as a beacon for anyone trying to get some of that giggle water. Today, it has a modern speakeasy downstairs called The Drifter, where you can experience what it may have been like to come here in the '20s.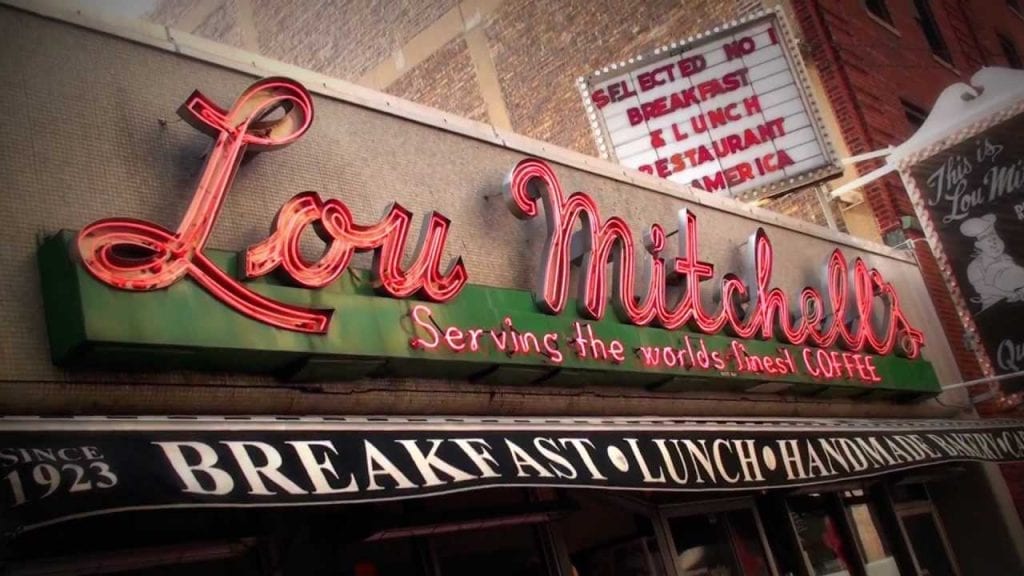 Est. 1923 | 565 West Jackson Boulevard
The level of hospitality provided at this place rivals none, and anyone who's been there can attest! The second you walk in, you'll feel like you're dining with family, and it's been that way for decades. This breakfast diner is known throughout the world, having been visited by politicians, celebrities, and athletes alike, making it a staple among Chicago's oldest restaurants.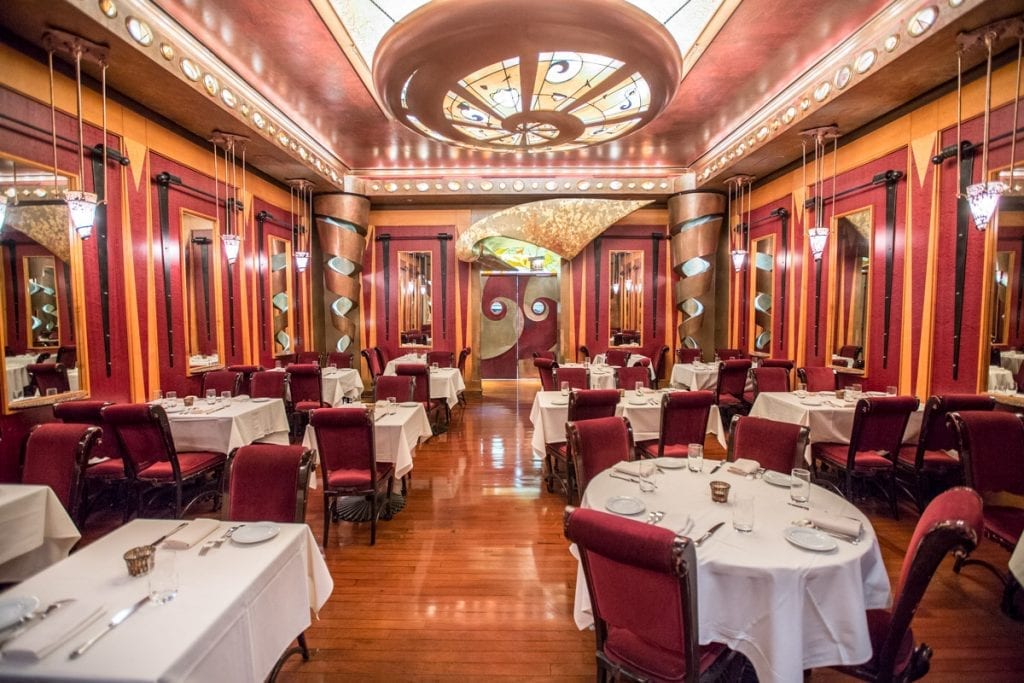 Est. 1927 | 71 West Monroe Street
Treat yourself to not one – but three restaurants in a single, historic location. This family business has worked for decades upon decades to provide top-notch, regional Italian eats, and has one of the most impressive collections of wine in the city to back it up. Although it dates back to the '20s, step inside this vibrantly decorated space and it'll instantly feel timeless.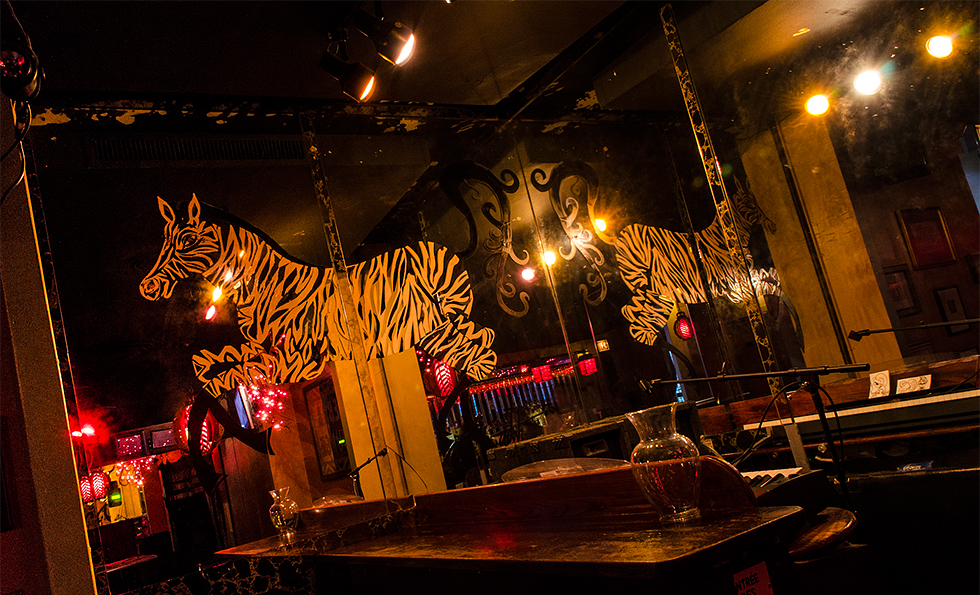 Est. 1929 | 1220 North State Parkway
This piano bar in the Gold Coast proudly totes the third oldest liquor license in the city. Discreetly located underneath the Canterbury Courts apartments, this is the place to go when you want to sing the night away. Having been frequented by a variety of personalities and iconic names throughout its history, visiting here will make you feel apart of something larger than life.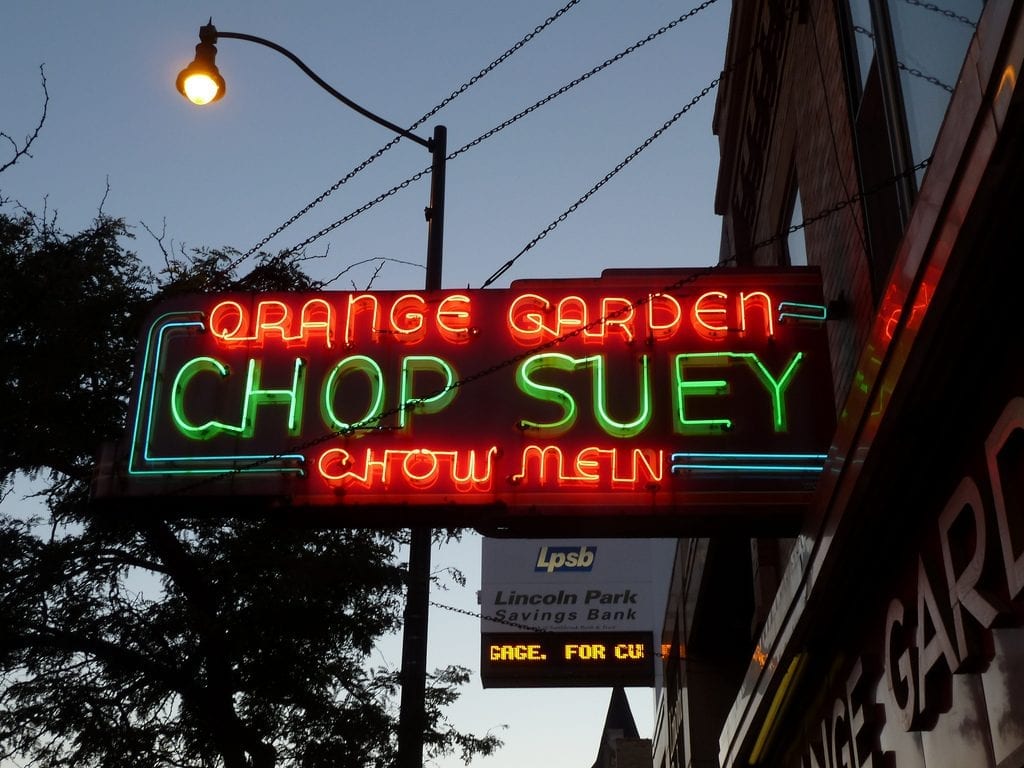 Est. 1932 | 1942 West Irving Park Road
Serving up traditional Chinese eats to hungry locals since the '30s, this place has never left its spot in Irving Park. So they must be doing something right. Don't be fooled by its somewhat nondescript appearance. This place dishes out massive portions, so be sure to come with an appetite.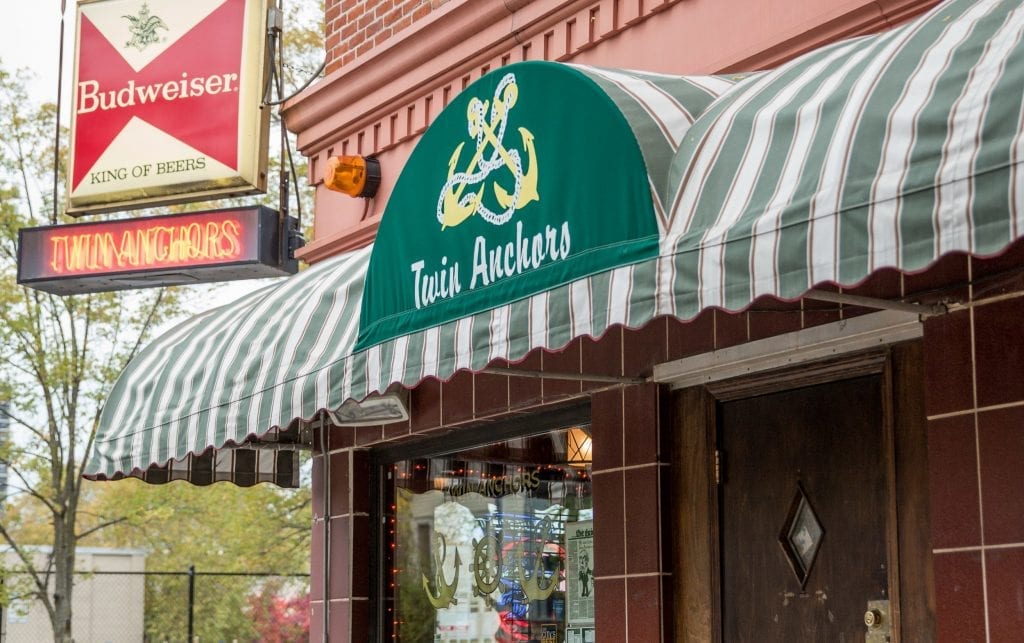 Est. 1932 | 1655 North Sedgwick Street
When Frank Sinatra is one of your regulars, you know you've made history. The impact this place has on Chicago history speaks for itself – just browse through their collection of memories submitted to their website by nostalgic patrons. According to them, the building itself was formerly owned by Schlitz during the first World War. And (of course) it operated for a while as a speakeasy. So yeah, they've seen it all.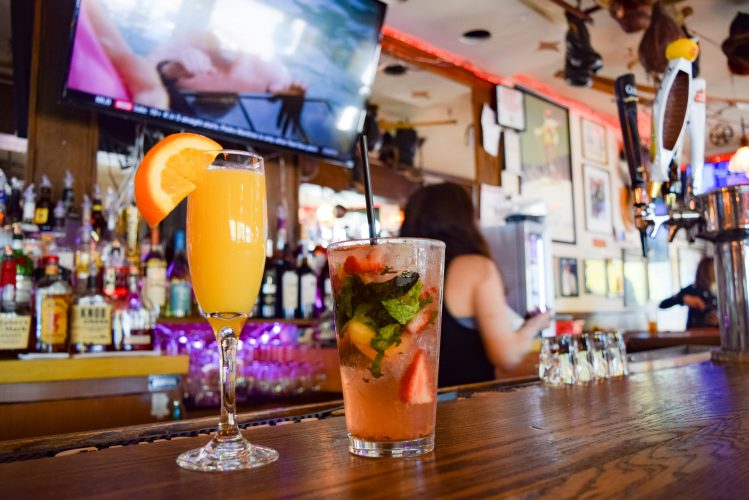 Est. 1933 | 724 West Wrightwood Avenue
Named after the corner of Burling and Wrightwood where it stands, this Lincoln Park dive is beloved by the neighborhood. Owned by the same family for three generations, it began as a totally innocent (ahem) "soda shop" during the tail-end of the nation's dry years. After the ban ended, it was in the group of the first Chicago establishments to receive a liquor license. So, as you can imagine, it was probably pretty rowdy back then. And it's still known for getting pretty rowdy now.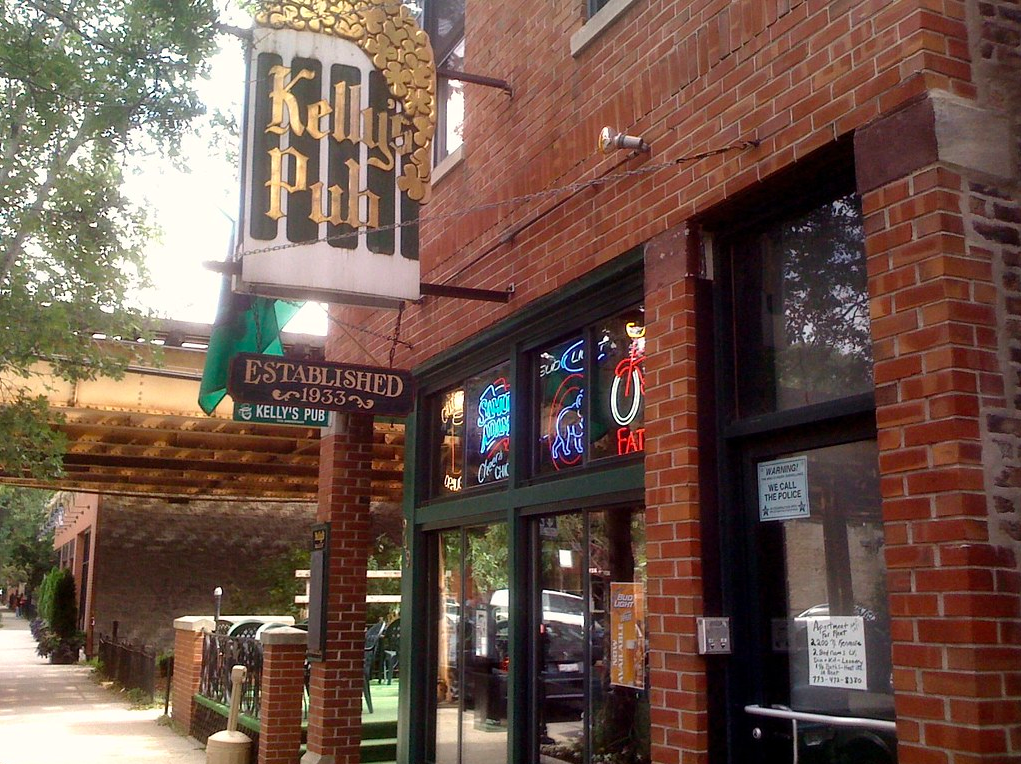 Est. 1933 | 949 W Webster Avenue
An Irish mainstay, Kelly's is one of the oldest family-owned pubs in Chicago, opening just after Prohibition was repealed and the alcohol flowed freely again. This bar is well-known by DePaul University students who frequent here on the weekends, and god knows also the weeknights. Originally called El-Side Tavern for its location beneath CTA train tracks, Kelly's Pub is a great spot to reminisce the history of Chicago.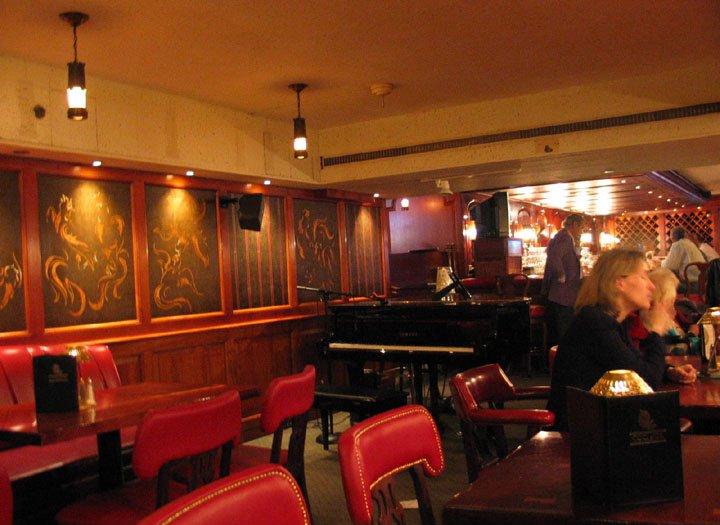 Est. 1933 | 140 East Walton Place
Located in The Drake Hotel, a Chicago landmark, this place is the definition of old-time-y elegance. The intimate lounge wouldn't be slinging the delicious cocktails they are today without becoming the second place in the city to obtain a liquor license after Prohibition. If you're looking for a place where you'll feel completely transported back in time, this is it.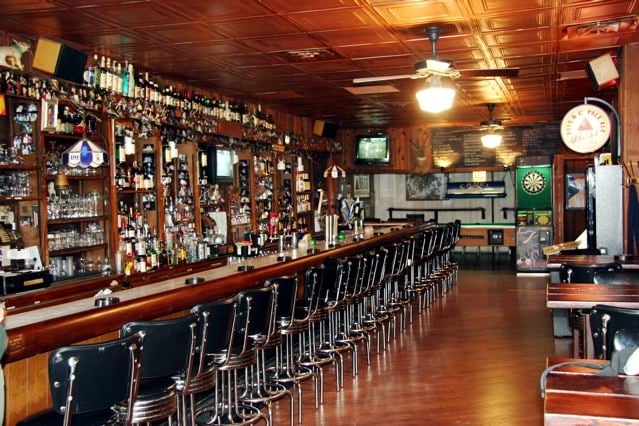 Est. 1933 | 2932 N Clark Street
Originally a penny candy store-turned-liquor store on the other side of Prohibition, Jake's Pub is cash-only and loads of fun. Sporting a digital jukebox that might have replaced a vintage one from back in the day, you can dance all night long without judgment at a place like this. Best part? Jake's has free popcorn, waiting to cure your munchies at a moment's notice.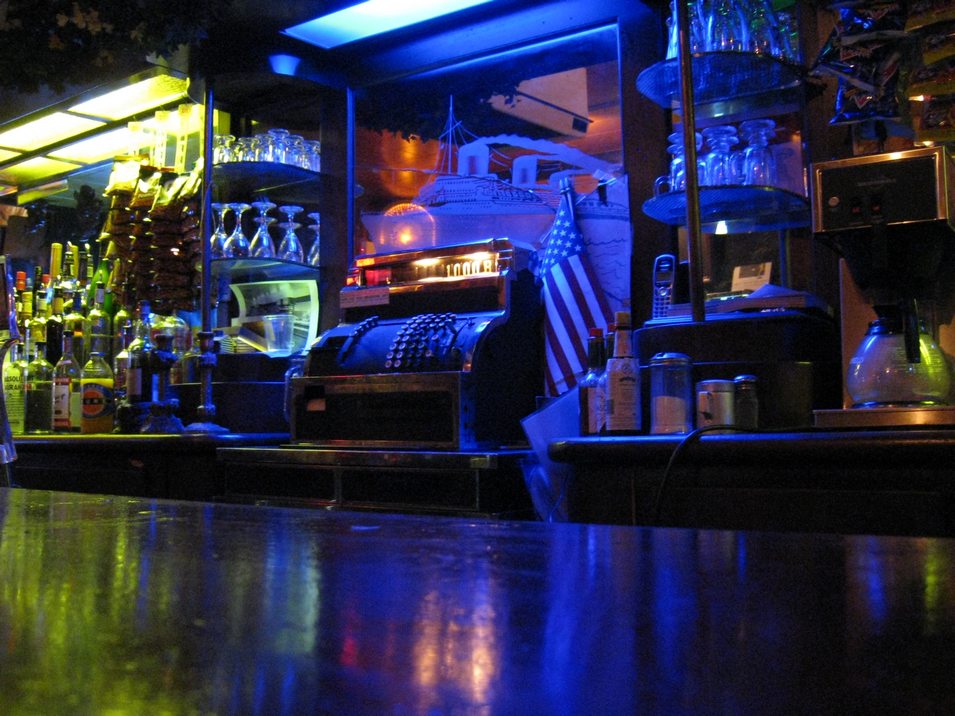 Est. 1934 | 5210 North Clark Street
Brought to life by a Swedish immigrant, this bar is one of the focal points of Andersonville's deeply rooted culture. Complete with nautical fixtures and Viking memorabilia, come here to sample a great variety of Swedish beers or to take a warm sip of glögg, a Swedish mulled wine.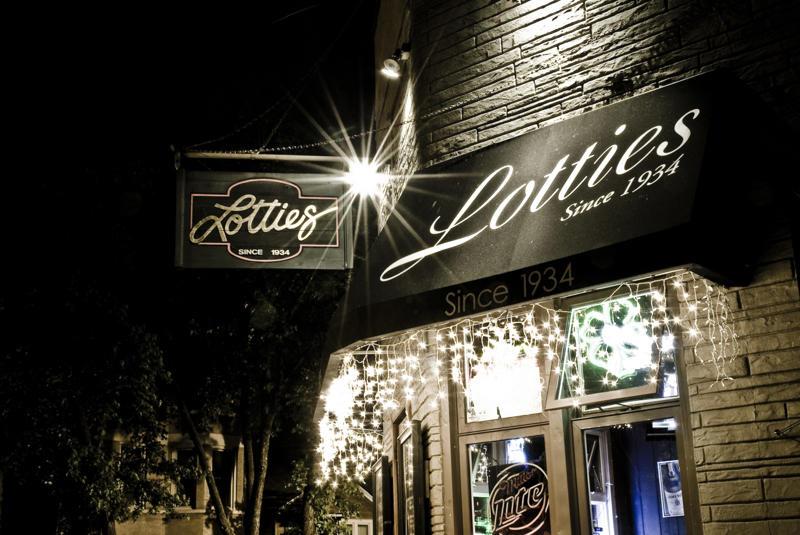 Est. 1934 | 1925 W Cortland Street
This pub was originally Zagorski's Tavern, owned by an intersex woman Walter "Lottie" Zagorski, who often dressed in drag. Lottie was a total BA, turning her neighborhood grocery store into a liquor store with a basement speakeasy—or rathskeller—that was ruled by Chicago's gangsters and corrupt politicians. The rathskeller was known for its horse-betting, gambling, stripping, and other vices during the '30s, which eventually got Lottie arrested in 1966 when the city started to crack down on criminal activity. But Chicago politicians wouldn't have it. She died of natural causes following her testimony before a grand jury, forever a queer icon for the LGBTQ+ community.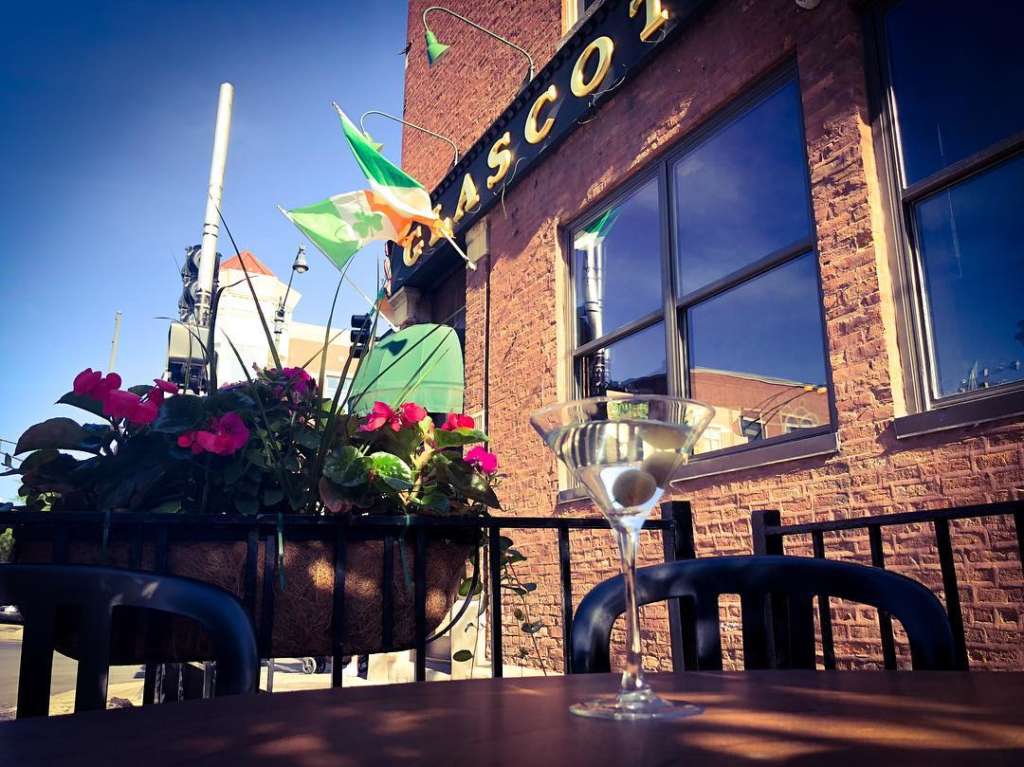 Est. 1937 | 2158 N Halsted Street
Serving the people of Chicago since the end of the Gangster Era, this Irish saloon is a North Side gem ready to quench your thirst for the Glascott special: Stoli O vodka, cranberry juice, and Red Bull. Still operated by the original Glascott family four generations later, this bar boasts having hooked up thousands of singles over the years, only to see their "inevitable move to the suburbs."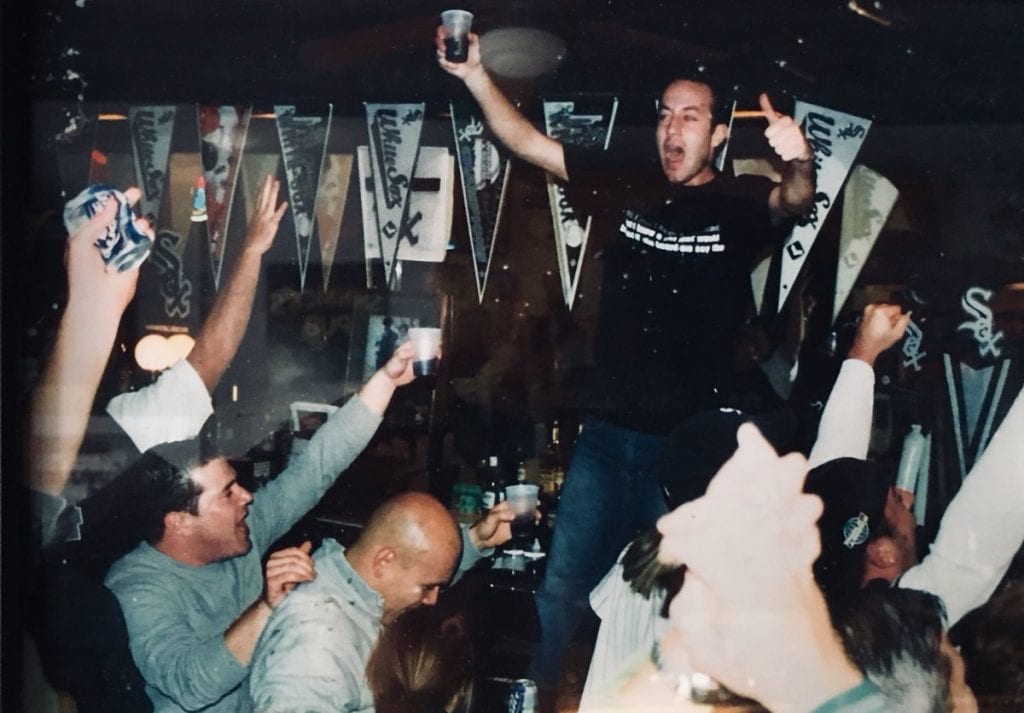 Est. 1938 | 3758 South Union Avenue
South Side pride runs deep here, given this Irish pub has been serving beer to the neighborhood since the late '30s. As many others on this list, it's been run by the same family for three generations. If you're a White Sox fan, you'll feel right at home here.

Est. 1946 | 425 West Armitage Avenue
Although it's the youngest on this list, this Irish pub in Lincoln Park has still had a pretty impressive lifespan, having been around since the late '40s. It's easily one of the most laid-back, inviting places in the area – somewhere you'll always feel welcome. And so will your furry friend, for that matter, since it's a dog-friendly bar.
At UrbanMatter, U Matter. And we think this matters.
Tell us what you think matters in your neighborhood and what we should write about next in the comments below!
Featured Image: Coq d'Or vintage postcard
READ MORE LIKE THIS
DOWNLOAD THE URBANMATTER APP
FIND PARKING