It's time to get into the holiday spirit but in a safe and conscious environment. Let It Shine is just that — a brand new holiday drive-thru light show that's coming to Northbrook, IL on November 15th. It's like every music festival ever but except for heart-pumping EDM, it's a beautiful medley of "Let It Snow" and Mariah Carey's Christmas album as you wistfully parade through the arches of LED lights.
The events page for the company describes it as such:
"Experience a touchless & socially safe family tradition this holiday season! 'Let It Shine' is a brand new curated drive thru light show in Chicago's North Shore. Guests will be immersed into a symphony of sight and sound in a wonderland of displays, synchronized to holiday classics from the comfort of their own car. This new, fun and socially safe experience will create lasting memories for all ages."
In these times of COVID-19, companies and consumers have brainstormed every possible way to provide safe enjoyable Christmas events such as Let It Shine in Chicago. The organizer's co-founder Glen Gaode said he took his kids to a show similar to Let It Shine and instantly wondered why there isn't one similar in Chicago. We applaud you Mr. Gaode because even without the threat of a pandemic we love distancing from strangers in our cars too.
The Let it Shine Christmas event be open every weekday from 4:30 PM to 10 PM and until 11 PM on the weekends and will be open every single day except for Thanksgiving and Christmas Day. Tickets are available by time slot through the website. The tickets to the Let It Shine event in Chicago range from $29.99 on weekdays and $39.99 on weekends per car with a "fast pass" option to bypass the long line. Think about packing an entire family of six into your Jeep Wrangler and passing through the lights for the low price of $8 per person. That's insane and extremely affordable.
---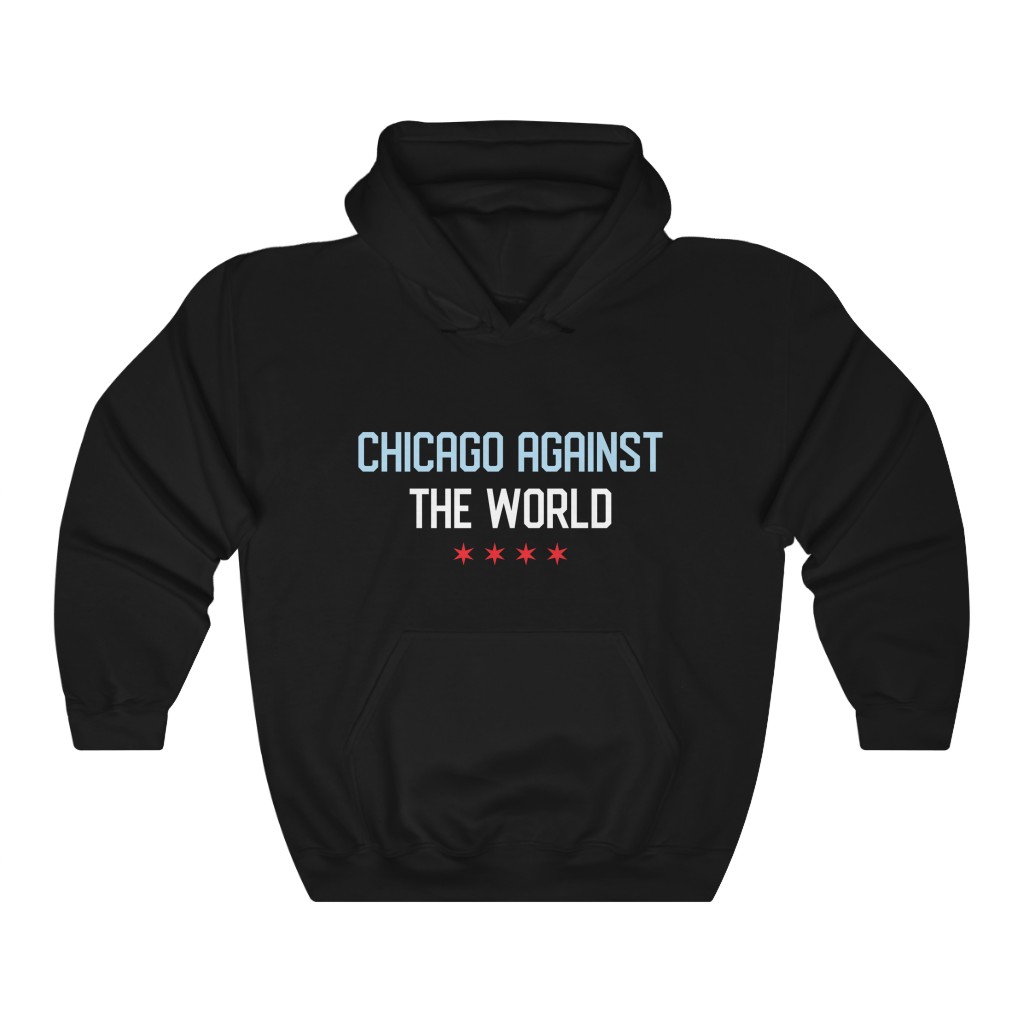 View the Brand New UM Chicago Merch Line
Looking for some holiday SWAG to get mom, dad, or your best friend? Let them rep their city with UM's exclusive branded merchandise available now!
View the UM Chicago Merch Line
---
This comes a few other Chicago holiday favorites have announced they will be canceled due to COVID-19—namely the Christkindlmarket Market has already been axed, while it's likely that Navy Pier's famous Winter Wonderfest will be as well, seeing that the pier is closed through at least the rest of 2020. It's up to events like Let It Shine to provide safe, distanced, holiday options for families to partake in.
Let It Shine is a brand-new curated drive-thru light show launching at Northbrook Court in Chicago's North Shore. The state of the art, touchless, light display will immerse visitors into a symphony of sight and sound, all synchronized to holiday classics from the comfort of their car. Visit https://shinelightshow.com/ for more information and connect on social media @ShineLightShow2020
You can find it at the Northbrook Court Mall on 1515 Lake Cook Rd, Northbrook, IL.
At UrbanMatter, U Matter. And we think this matters.
Tell us what you think matters in your neighborhood and what we should write about next in the comments below!
Featured Image Credit: Shine Light Show
READ MORE LIKE THIS
DOWNLOAD THE URBANMATTER APP
FIND PARKING