I became acquainted with private Chef Wood Porter back in May of this year. At the time I was running my own company, Hub Chicago, and it was shortly following the tragic death of George Floyd at the hands of Minneapolis police custody. I put an overture on all social media for any local Black-owned business to reach out to me and I would offer them free advertising on our website and social media in an effort to do my part in supporting Black-owned businesses.
I simply wanted to use my platform to amplify those establishments.
One of those individuals to reach out was a personal Chef in Chicago named Wood Porter and his business: #Woodiscookin Private Chef Co. Through a series of email correspondence, I got to know Wood a bit more and I immediately was inspired through our conversation because in a lot of ways our mentality and outlook towards our passions and work derive from a similar place.
Here's a short snippet from Chef Wood himself:
"I attended culinary school in Bronx, NY, with a few internships at some NYC restaurants. Moved back to Chicago, struggled & tried to find a name or path for myself in this competitive industry. I started posting meals and things I cooked on social media such as IG, and the more I posted, the more people started to comment and compliment me on the dishes, and really started to build a small following. Slowly but surely, people wanted to hire me to cook at their homes for dinner parties, brunches, meal preps, etc. I periodically look back at some of the posts, and menus I've sent to prospective clients, and I've really come a long way. I never really enjoyed working at a restaurant as a line cook because the pay and hours were crappy, and I was following someone else's recipes. Even though that kind of work taught me a lot of things in regards to the craft, it didn't offer me the creativity and thinking outside of the box scenarios I desired. So I said to myself, I want to make work as a Private Chef a career, so I started an LLC, and really put my all into it."
Private Chef Wood has a passion for southern fusion cuisine that stems from his roots. His mom hails from Mississippi and he himself attended undergraduate in Alabama. Southern cooking was always a staple for him growing up and built a foundation for how he started. The fusion comes from the creative itch that's always lived inside this private Chef in Chicago, as over time he'd begin incorporating other cuisines or put creative twists on his favorite dishes to stand out.
Some of his crowd-pleasers include: Mango Jerk Glazed Bacon, Pan Seared Salmon, Poblano Cilantro Rice, Sea Salt Charred Veggies, w/ Peach Sriracha Glaze, Buttermilk Fried Chicken, Jalapeño Honey Waffle w/ a Hot Sauce Maple Butter Syrup, and Cajun NY Strip, Crispy Herb Smashed Potatoes, Spicy Glazed Flash Fried Brussels, Whiskey Butter Sauce.
He signs off with, "I just love cooking great food and having dope energy around me. It really is soulful!" 
Now, I've of course touched base with private Chef Wood prior to putting this together and he had some pretty exciting news to share with me. Naturally, he opens up citing the difficulties he faced because of the pandemic. But, as mentioned, its personal Chef Wood's passion and creativity that helped him forward. Because through it, he began thinking of ways to build his business by adapting with the times and championing the things he does well. He tells me:
"Since the pandemic, business definitely slowed down as everyone was trying to figure out how to navigate and move forward. As of the last month, I've definitely seen an influx in business inquires as folks are adjusting to our new norm, and finding safer ways to celebrate, host parties/brunches in their home. I've been fortunate enough to take advantage of that, and I don't have a free weekend available for the next two months. 
During the slow period because of the pandemic, I definitely tried to find new ways on how to get my food to more people, increase awareness on the cuisine & brand. 
Over the next couple of weeks, you'll see more social media post about weekly pop-ups in the Fulton Market District and Elmhurst of some of my favorite street food to make. Buttermilk Fried Chicken & Butter Pecan Waffles w/ Hot Sauce Maple Syrup, Lump Crab Nachos w/ Roasted Mango Pico, BBQ Aioli, and Bacon, Blackened Salmon Tacos w/ Napa Cabbage, Pineapple Salsa, Chipotle Aioli will be available for pick up purchase soon."
---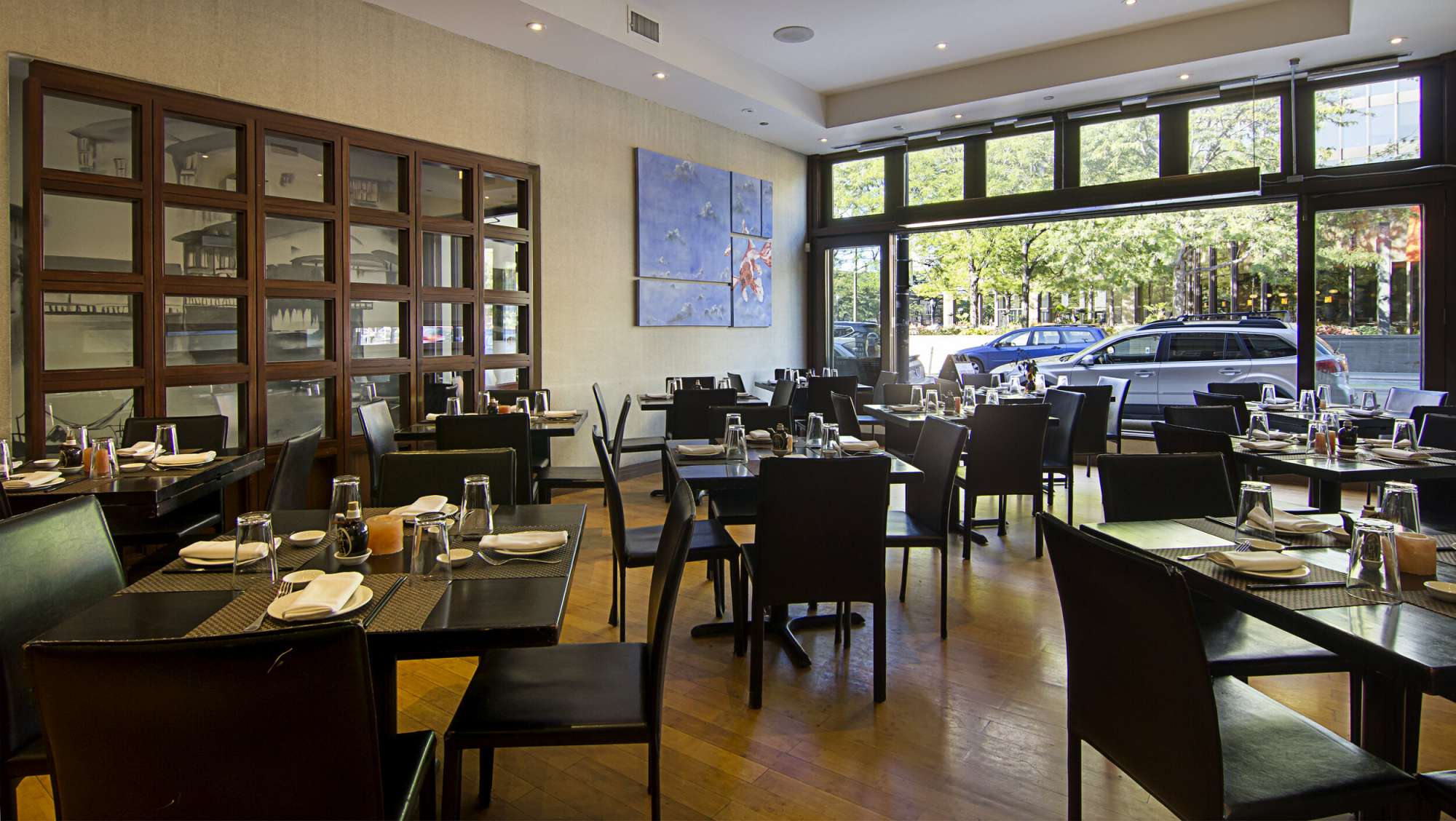 Koi Fine Asian Cuisine and Lounge Shines as an Evanston Staple
Looking for delicious Asian cuisine in Evanston? Look no further than Koi Fine Asian Cuisine and Lounge.
View Our Review of Koi Fine Asian Cuisine
---
The focus of this personal chef in Chicago will definitely remain on his in-home private dining experiences, however, this new chapter in #WoodIsCookin is an exciting high to achieve in extremely uncertain times.
I wanted to repurpose this article here at UrbanMatter Chicago because the fight for equality and social justice has not lessened in its intensity or importance. Nor has the importance of supporting our local businesses in the height of COVID-19, and as the hospitality industry gears for a tumultuous winter. Private Chef Wood is not the only business who needs your support, but he is certainly one worthy of it. 5 minutes of conversation will have you sold on that, undeniably.
Support private Chef Wood and #WoodisCookin Private Chef Co. by going to his Instagram page. Check out the amazing recipes from this personal Chef in Chicago and reach out at info@woodiscookin.com to get more information on how to have Chef Wood prepare your next party or private event!
At UrbanMatter, U Matter. And we think this matters.
Tell us what you think matters in your neighborhood and what we should write about next in the comments below!
Featured Image Credit: Cook Wood P Facebook
READ MORE LIKE THIS
DOWNLOAD THE URBANMATTER APP
FIND PARKING