Sure, that 7-Eleven around the corner will work in a pinch – but these local Chicago liquor stores? They've really got the goods.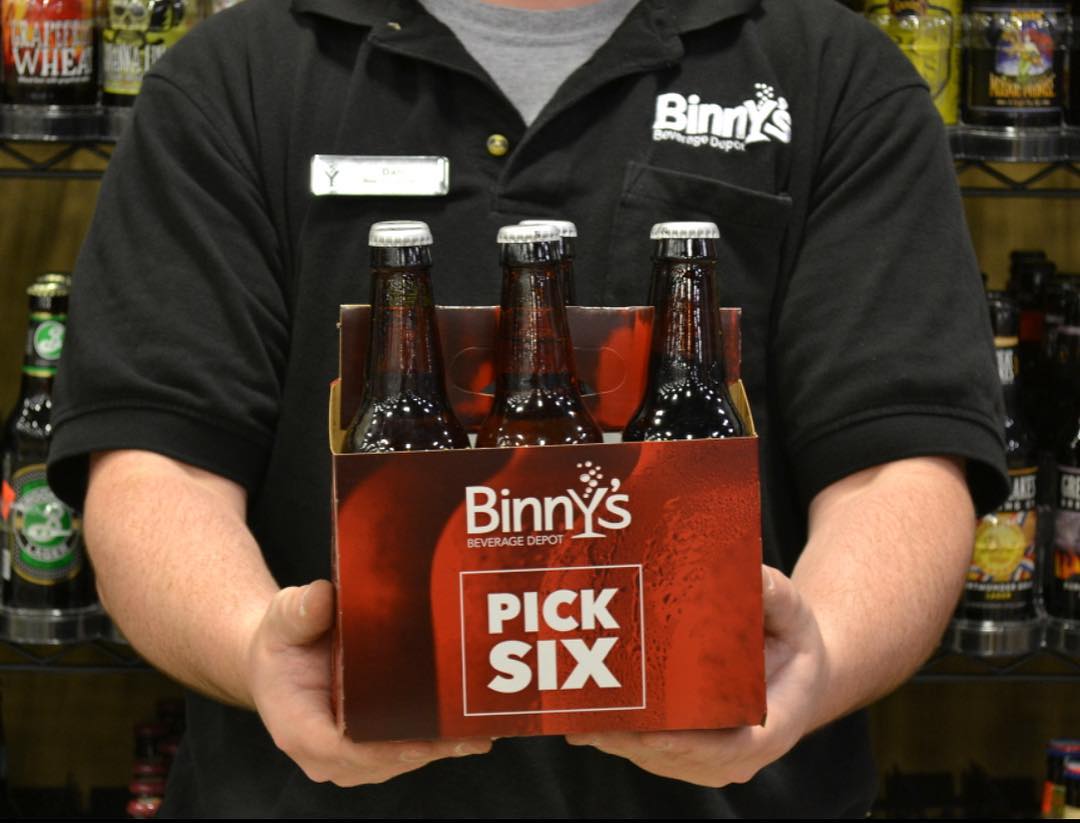 Multiple Locations | Closes at 9pm
Alright, you knew this one was coming – no Chicago Liquor Store roundup would be complete without a shout out to the massive, vodka-ladden superstore that is Binny's Beverage Depot. Though it may not always be the cheapest (hey, there's a price to having the most recognizable name in the game) Binny's is practically guaranteed to have what your looking for, no matter how obscure it may be. Plus, their regular in-house tastings and demos mean you might just score a free sample or two on your next visit.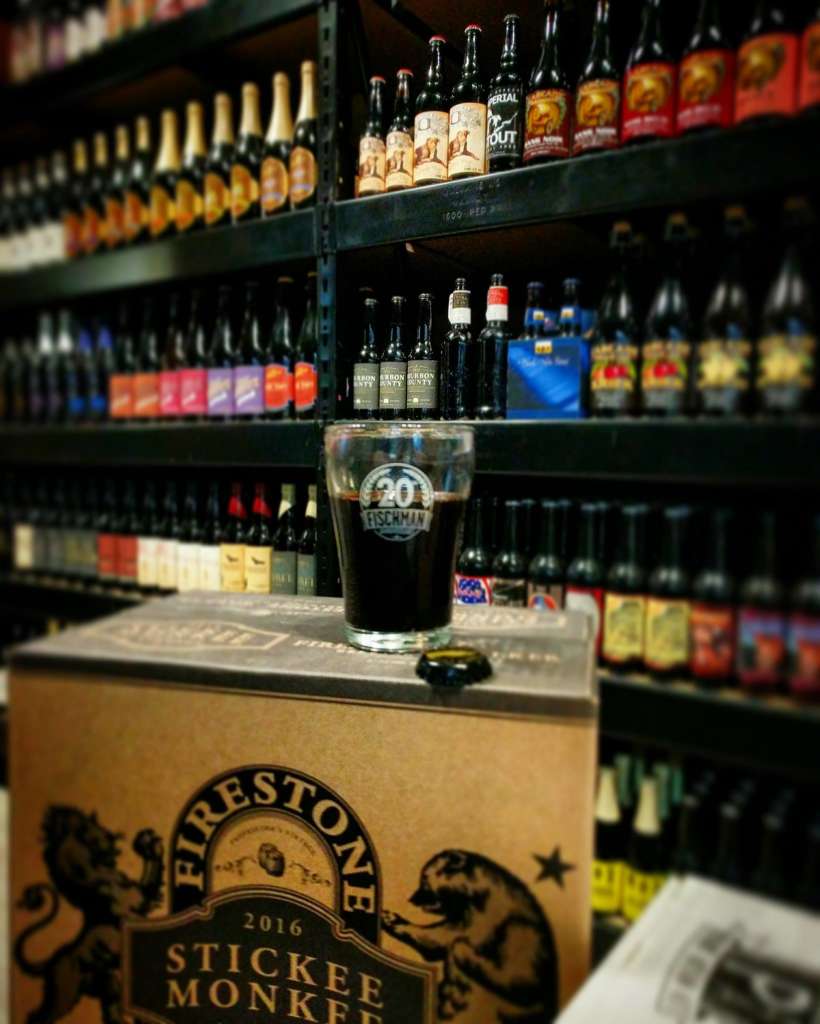 4054 N Milwaukee Ave, Portage Park | Closed on Sunday and Monday, Closes at 9pm
When this fan favorite slashie announced that it was closing its doors in early 2017, beer connoisseurs throughout the north side immediately went into mourning. Lucky for us, with the full support of the Portage Park community behind them, Fischman's re-opened in the Portage Theater soon after. Sticking to the motto "so-unhip-it's-charming" this neighborhood favorite is likely to become your own soon after visiting. Well, as long as you don't get snobby on us, that is.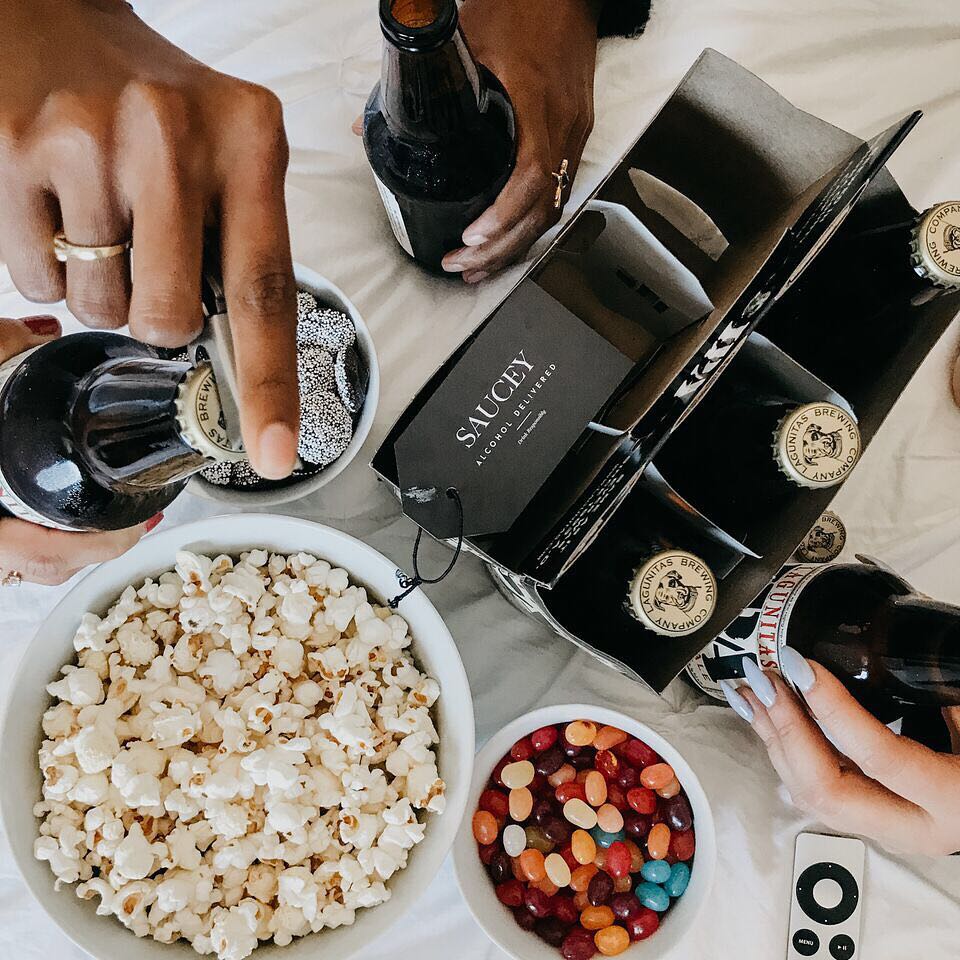 Literally Delivers You Booze | Stops Delivery 11pm on Weekdays, 1am on Weekends
While not strictly a liquor store per say, the Saucey alcohol delivery app serves the same purpose: gettin' you your drinks. With guaranteed delivery in 30 minutes or less, Saucey can grab you pretty much anything you like for a relatively low fee. Fair warning: the service does stop running after 11pm on weekdays and 1am on weekends so no, that 2am wine just ain't gonna happen. Sorry.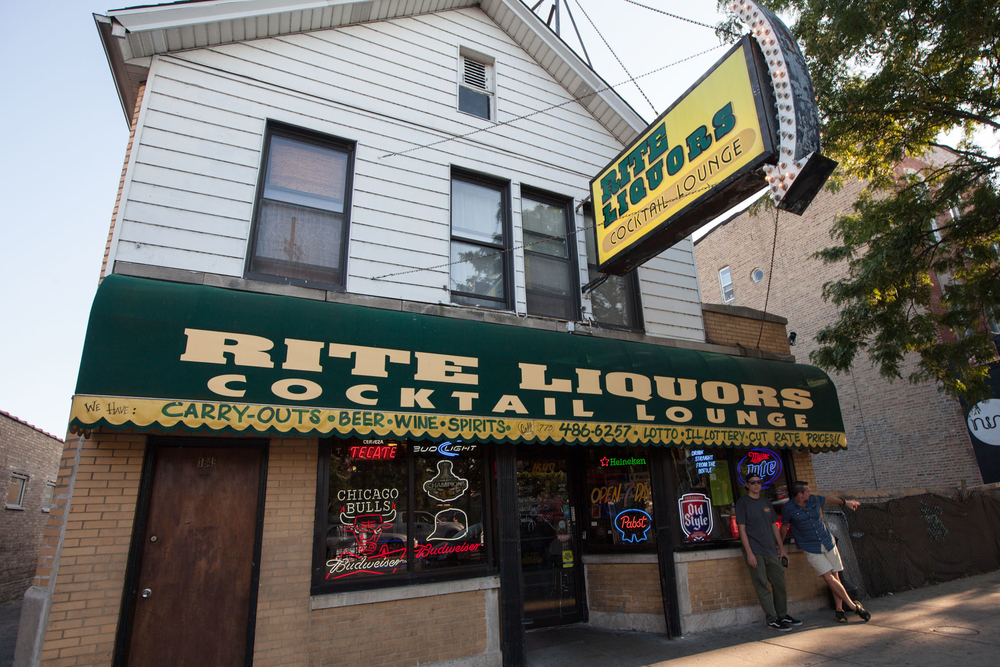 1649 W Division St, East Village | Closes at 2am, 3am on Saturdays 
An old-school liquor mart/bar combo in Wicker Park, Rite Liquors has been getting Chicago sloshed for decades* – seriously, we're talking since the 20's here. Whether you're just stopping by to grab a pint or perusing the shelves for something stronger to bring home, this classic Chicago slashie has definitely got you covered. Plus, their prices are pretty damn good too.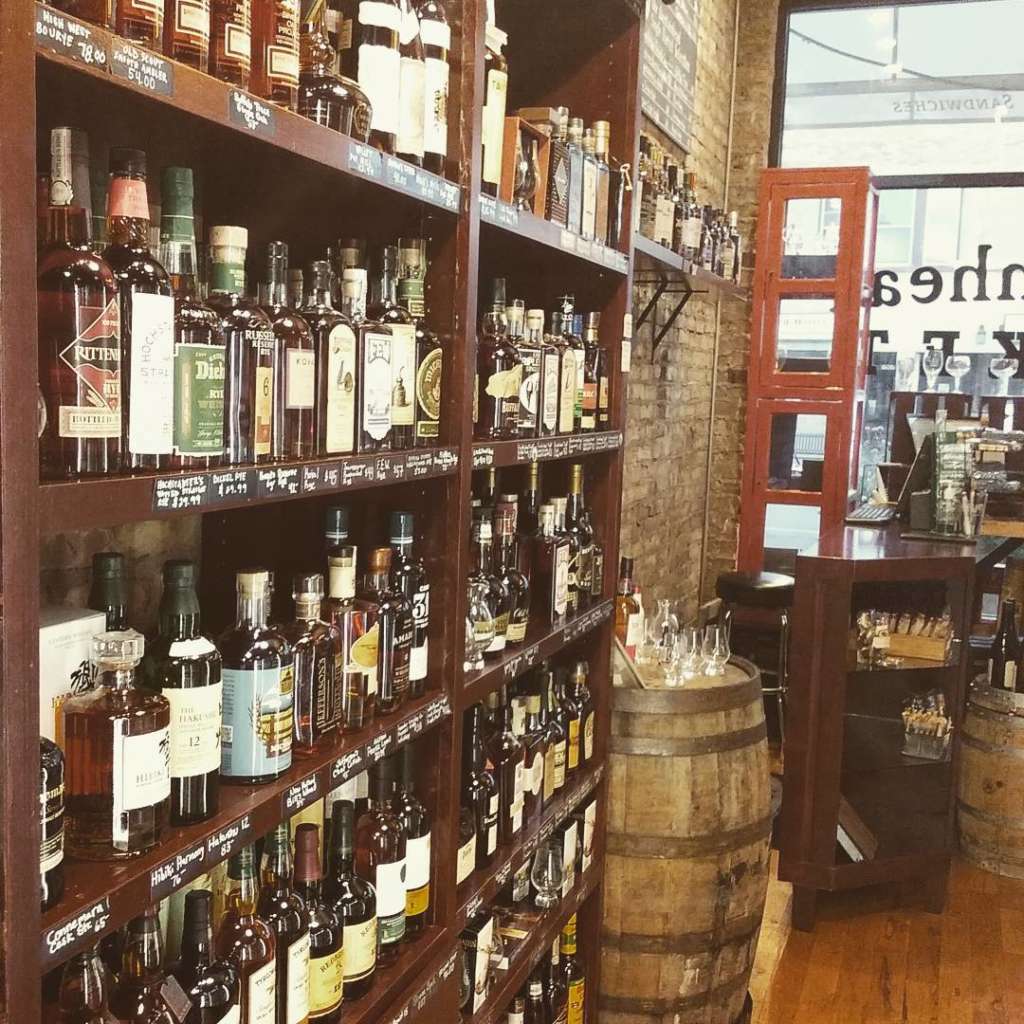 1966 W Montrose Ave, Ravenswood | Closes at 9pm on Weekdays, 10pm on Weekends
The liquor you'll find at Fountainhead Market is a cut above the rest. A true neighborhood shop through-and-through, Fountainhead prides itself on being a source of top-notch beer, wine, cider and spirits. What's more, they also sell food and snacks – meaning you don't have to stop twice when you're running late for that wine and cheese night your bougiest friend is throwing.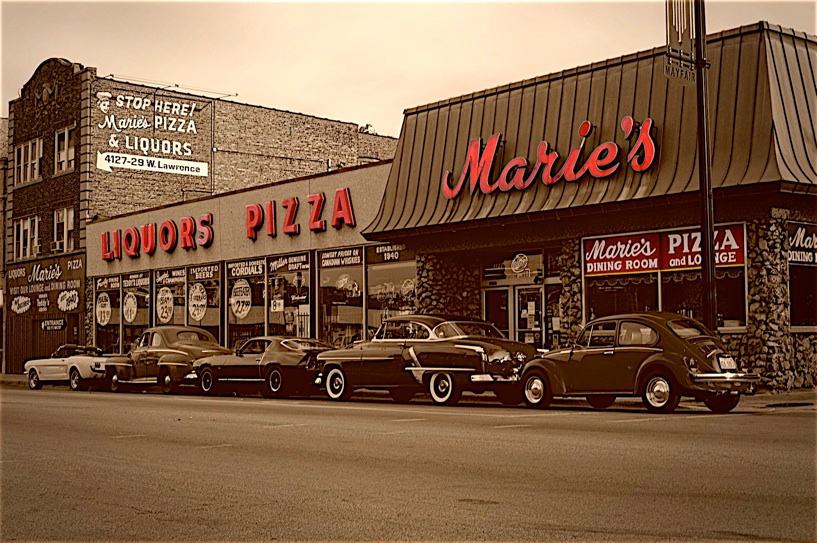 4129 W Lawrence Ave, North Mayfair | Closes at 11pm Weekdays, Midnight Weekends
You're gonna have to head preeeetty far north to check out this Chicago mainstay, but trust us, Marie's is definitely worth the trip. A city favorite since the 1940's, Marie's pizza and booze one-two-punch is a combination worth a 30 minute train ride. With regular live music acts, a pretty good thin slice, and that kind of gritty hometown tavern feel that made Chicago what it is, it's true that you'll probably end up staying at Marie's a bit longer than you would for your usual wine run, but you'll love it.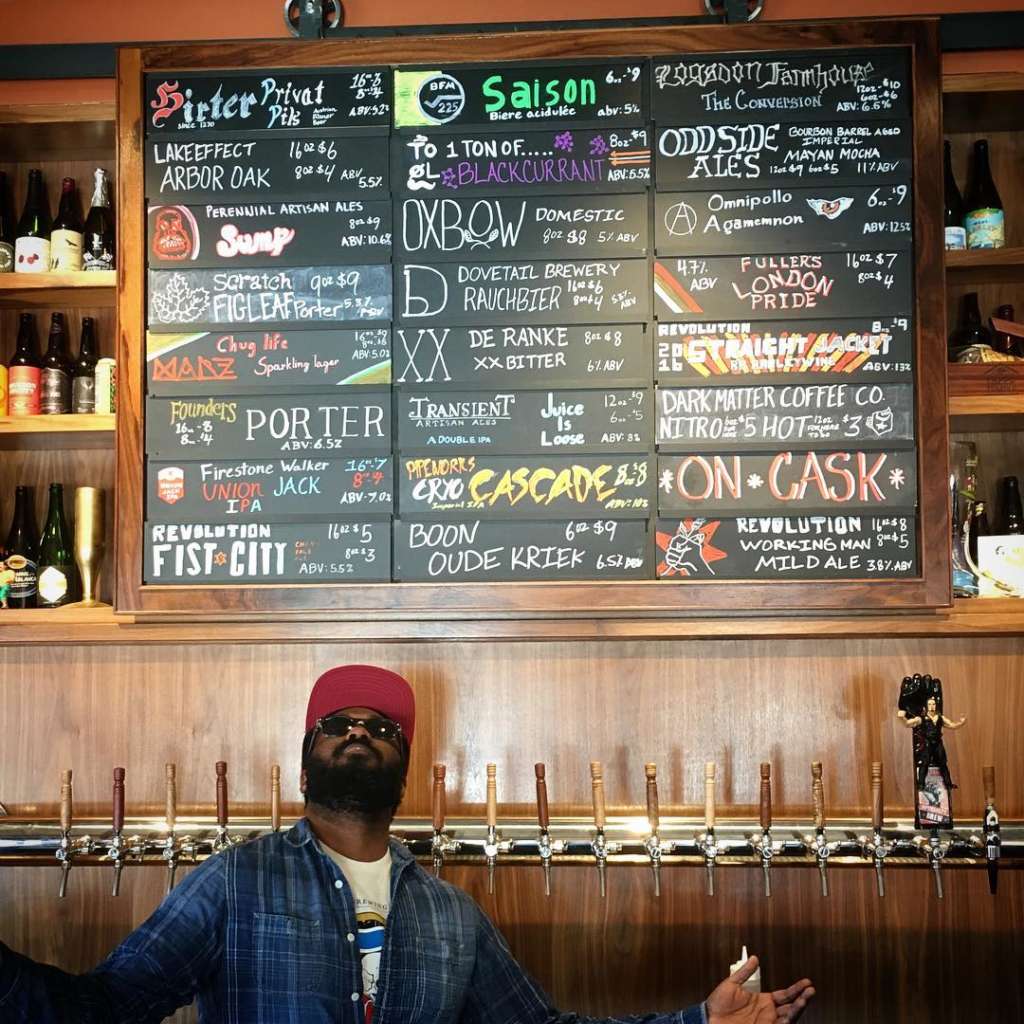 3173 N Elston Ave, Avondale | Closes at Midnight Weekdays, 1am on Weekends
Any liquor store that allows me to try what I buy in advance is my kind of spot. Complete with bottle shop, taproom, regular podcasts, tastings, classes and a series of special events, Avondale's The Beer Temple is a great option for anyone looking to tap into a new craft brew or two. (Get it? Tap? Like a keg? I'm very funny, don't @ me).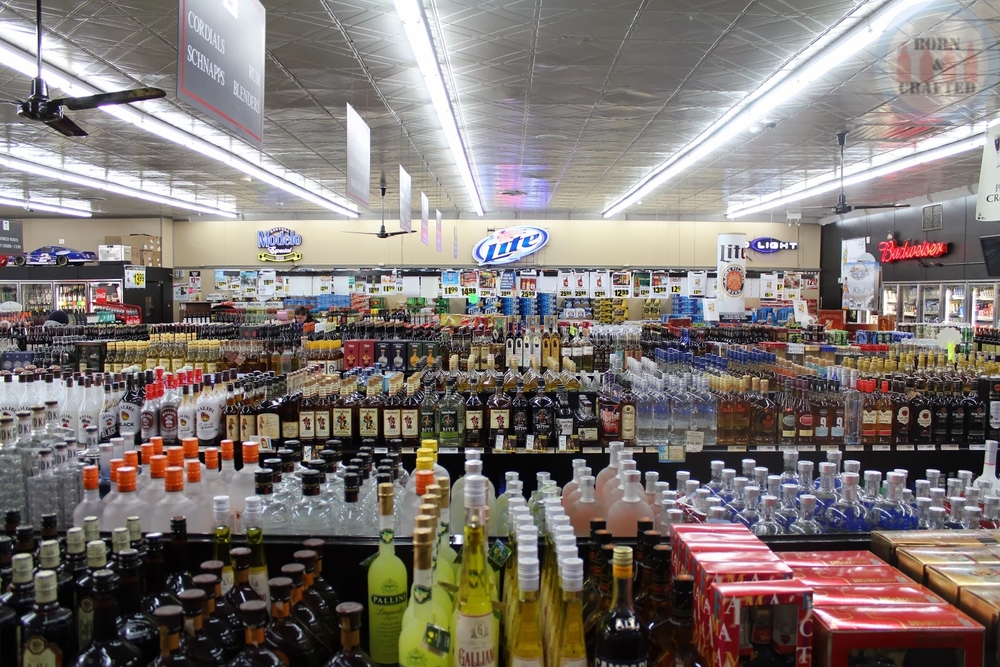 4430 S Kedzie Ave, Brighton Park | Closes 10pm Weekdays, Midnight Weekends
Ever walk into a store and think "this place has got everything"? Welp, that's the feeling we get going to Brighton Park's Liquorama. Family owned and operated since the 1940's and shelves stretching on as far as the eye can see, Liquorama isn't so much of a liquor store as it is a liquor emporium – I mean, the place features over 300 kinds of tequila for god's sake.

4750 N Lincoln Ave,  Lincoln Square | Closes at 8pm
On the second floor of this behemoth of a diner and deli is a selection of craft beers and wines unmatched anywhere else in Lincoln Square. Sandwiched between the Gene's awesome selection of meats and cheeses and an airy, rooftop beer garden, this liquor store may not be traditional, but it is certainly a good time.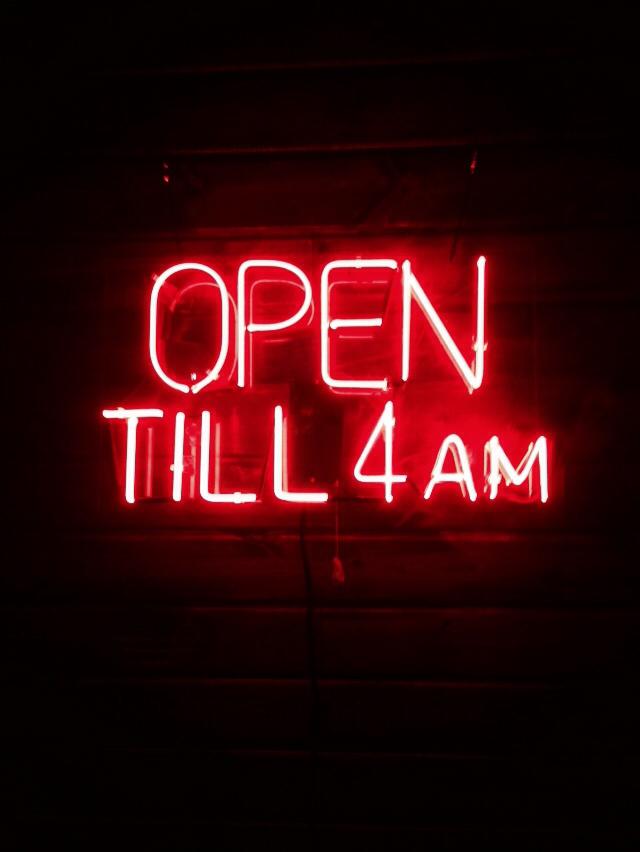 960 W 31st St,  Bridgeport | Closes at 2am Weekdays, 4am Weekends 
A South Side go-to for well over 30 years, Maria's (not to be confused with the aforementioned Marie's) is at the heart of Bridgeport. Named after owners Mike and Ed's late mother, this classic tavern and shop is known for its incredible community, great selection of beers and endless love for all things Chicago. As an added benefit, Maria's just expanded to include a new modern kitchen and eatery – Kimski – meaning that there's pretty much no reason to ever leave.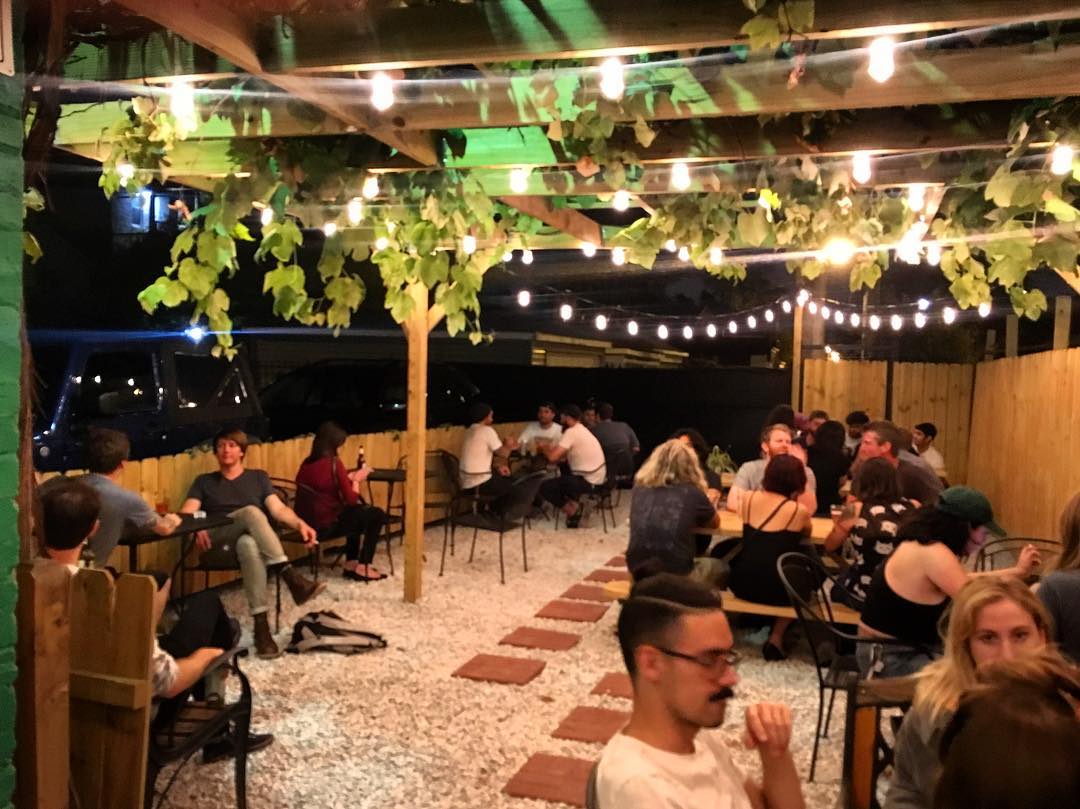 3219 W Armitage Ave, Logan Square | Closes 2am on Weekdays, 3am on Weekends
If there's one neighborhood you could count on to have a good, real deal slashie it's Logan Square. With Chicago sports on TV and a pretty extensive draft list, Go Tavern is likely to become your new favorite Saturday afternoon hangout just minutes after stepping foot in the door. Plus, they have a pretty sick outdoor patio, which is a rare find for a dive bar in the city limits.
*Annnnd with that comment comes the ever-necessary "please drink responsibly" reminder. But seriously, please drink responsibly.