Recreational marijuana is about to be legal in Illinois and it's about damn time.
An Illinois recreational weed bill was passed by the Illinois Senate in a massive upswing of 38-17 on Wednesday. If the bill passes through the House of Representatives, it would allow Illinois residents over the age of 21 to purchase and possess up to 30 grams of weed.
Guys. That's a lot.
Update: Governor J.B. Pritzker has officially approved recreational weed in the state of Illinois. Recreational Marijuana will officially be legalized on January 1, 2020.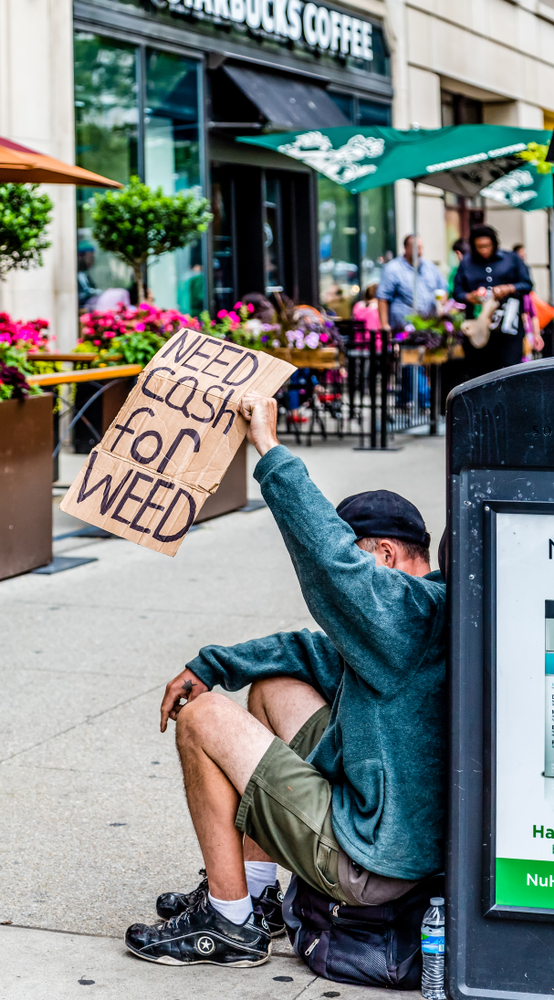 Y'all can thank Senator Heather Steans and Representative Kelly Cassidy for their efforts on the Illinois recreational Cannabis bill. They sponsored the cultivation and push for House Bill 1438, which would make Illinois the first state to approve legal marijuana sales through state legislature rather than through a ballot. Illinois will be the 11th state to legalize recreational marijuana since 2012.
This new, Illinois recreational weed market would be a godsend for lawmakers aching to put taxes all over it. J.B Pritzker's capital plan, for instance, already has an impending tax on recreational weed, imposing a $100,000 marijuana license fee for every $170 million in new revenue.
But some benefits of Illinois recreational cannabis include removing several cannabis possession offenses from criminal histories and creating a whole new market for jobs and businesses to thrive.
Now they're just trying to untangle one final snag: how many plants you can grow in your home.
Medical patients will probably be granted the option to grow their own plants, but recreational users might not. That's still up in the air, though, so check back in with UrbanMatter for updates as the House decides our fate.