Yep, you heard that right.
The Japanese Matsuri is a Japanese Festival in Chicago that is dedicated to preserving and celebrating Japanese culture. This event will be settling into Lincoln Park at NEWCITY Plaza, September 20 – 22. Combined with all the ramen, gyoza, and octopus you could possibly consume, we know you're bound to fall in love with Japanese Matsuri.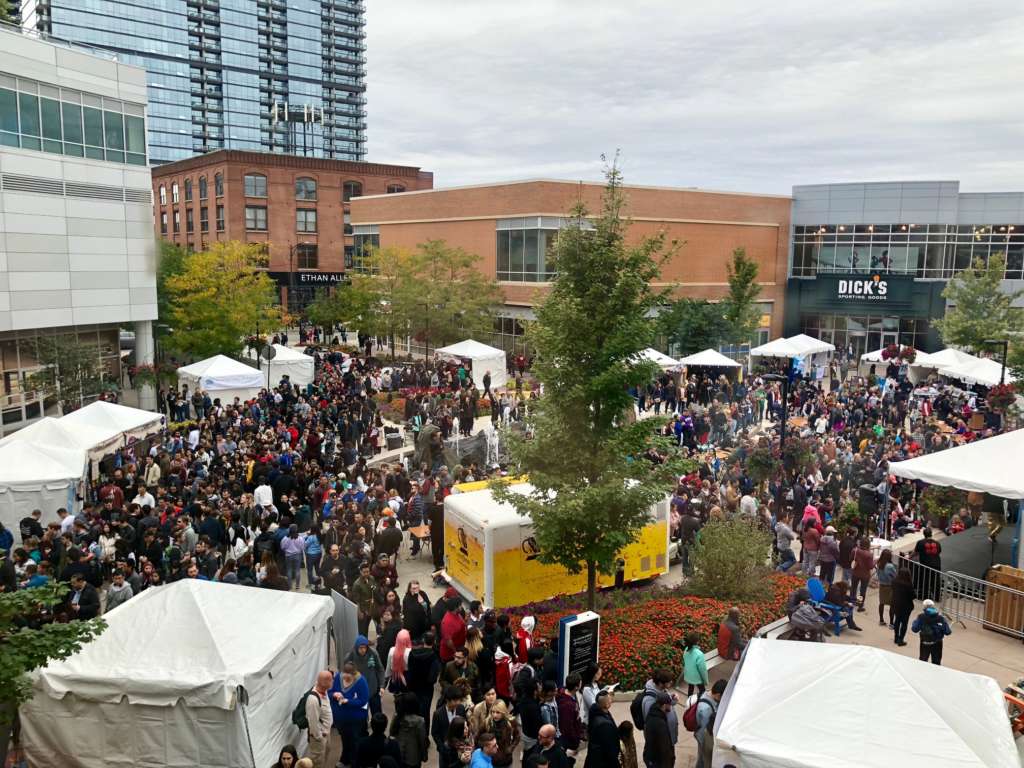 Japanese Matsuri Festival Info
When
Friday, September 20: 3 p.m. to 8 p.m.
Saturday, September 21: 11 a.m. to 8 p.m.
Sunday, September 22: 11 a.m. to 5 p.m.
Where
NEWCITY Plaza
1457 N Halsted St, Chicago, IL 60642
Garage parking available or find a nearby spot!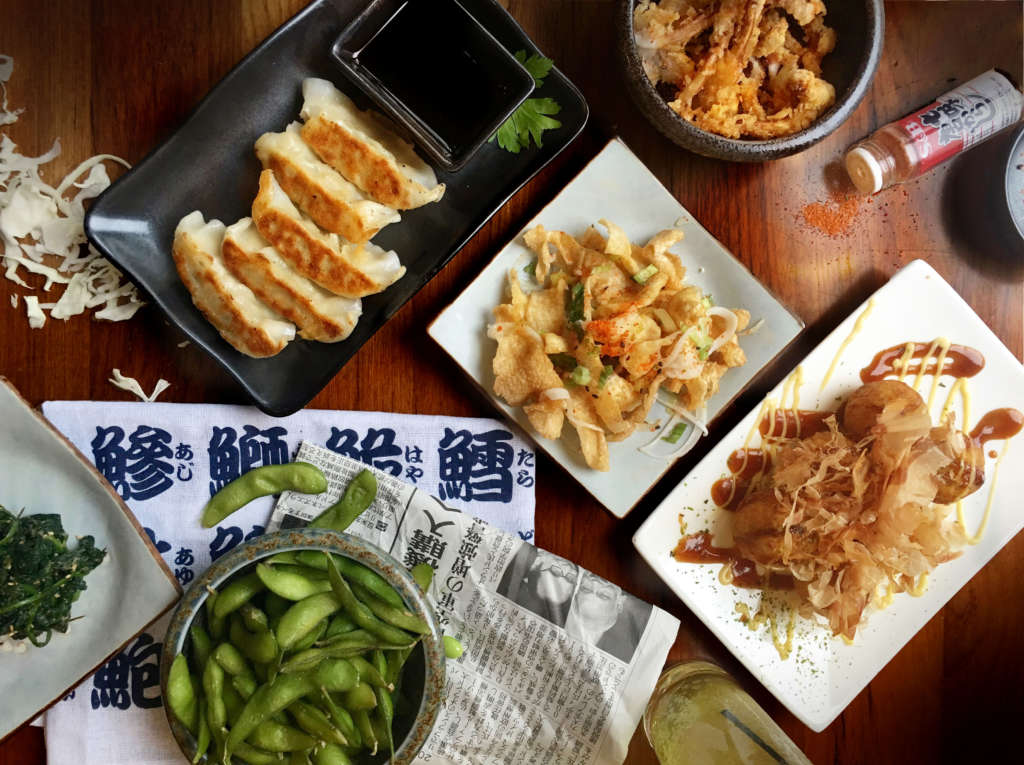 Food & Drinks at This Japanese Festival in Chicago
Hosted by Kizuki Ramen & Izakaya (one of our absolute favoraite places to eat ramen and shaved ice) and the Japanese Culture Center (another favorite destination of ours), this Japanese Matsuri is destined to be the ultimate Japanese festival in Chicago this fall. Admission is free, but food and drink tickets are available for purchase so you can get a real taste of Japan. The packages available for this Lincoln Park festival include include 5 food and drink tickets for $10 or 20 for $11, where 100-percent of proceeds go toward JCC and the Japanese Arts Foundation (JAF). 
There will be so many options to taste at the Japanese Matsuri in Chicago that we thought we'd give you a little preview of what's on the menu so you can plan ahead:
Chicken Karaage on a Stick (Japanese fried chicken on a stick with spicy mayo sauce and seaweed powder)
Takoyaki on a Stick (Japanese octopus dumpling on a stick with seaweed powder with Japanese mayo and okonomiyaki sauce)
Potato Croquette (Japanese fried potato cake)
Gyoza (Japanese potstickers)
Pork Chashu Don (slow cooked Japanese pork over rice)
Gyudon (slow cooked Japanese beef over rice)
Japanese Chicken Wings (Japanese-style chicken wings with honey lemon dressing or Tokyo buffalo sauce)
Hiyashi Chuka (Japanese-style chill noodle with sesame dressing)
Edamame (Japanese soy bean)
Spinach Gomae (Japanese-style chill spinach with sesame sauce)
And More!
At the Japanese Matsuri's alcohol-centric section dubbed Drink World, enjoy sake distilled by authentic Japanese breweries Rihaku, Imada, Shiokawa, and Mioya. Other drink options at this Japan Festival in Chicago include select Japanese beers like Kirin Ichiban, Japanese whiskey from Suntory Whisky, Filipino rum from Tanduay Rum, Japanese shochu from Mesh and Bone, Rishi Tea, soda, iced tea, water, and more. Plus, Chicago's own Forbidden Root will unveil an exclusive Matsuri brew made specifically for the Japanese Matsuri.
And if you've never had sake, trust me, it's some pretty strong stuff, so come prepared with a designated driver.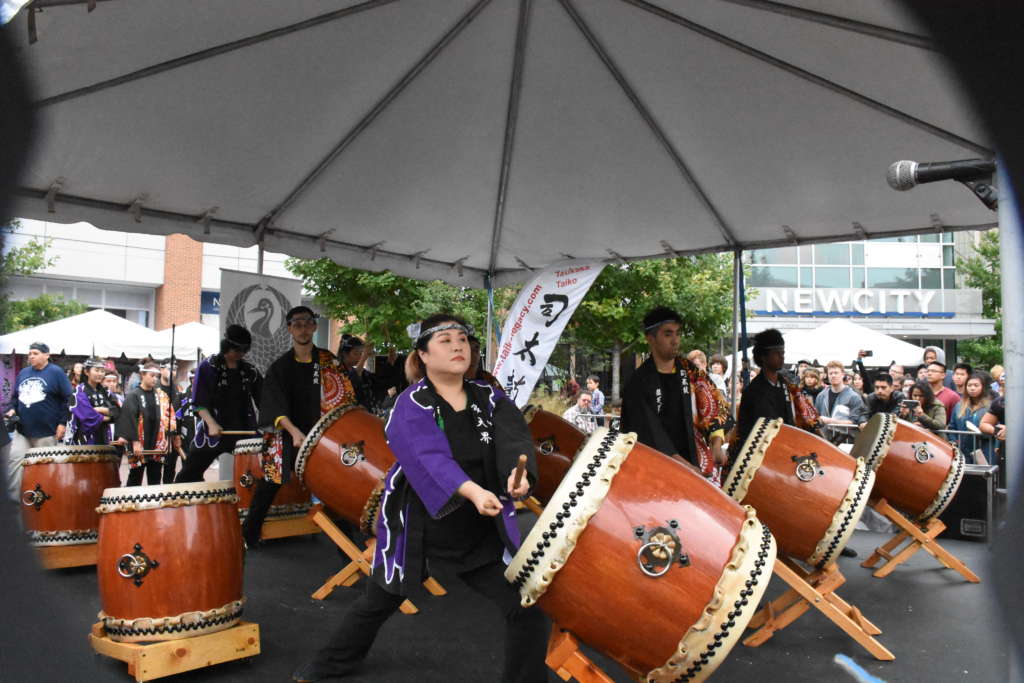 What to Do at the Japanese Matsuri
This Japanese festival in Chicago will also include demonstrations of martial arts, swordsmanship, and throwing stars. I mean, c'mon. Who isn't eager to gather around when two karate warriors step into the room and pick a fight?
Art and dance also flourish at this Lincoln Park festival, where you'll find Shodo and ink paintings displayed wherever you look. Flash a smile in the photo booth and make sure to stop by the Samurai dressing station to see the traditional armor up close and personal. And whatever you do, don't forget about the cosplay contest! Dress up in your favorite anime or manga character for a chance to win.
Visitors at the Japanese Matsuri will also be able to access the second floor of NEWCITY Plaza to visit Retail World, where you can shop 20 different sections of local Japanese retailers including Uniqlo, Kinokuniya, Shiseido, and more. There will also be a Japanese street fashion show to give you some inspiration.
With all that we have to look forward to, September can't come quick enough.
Sponsors for the Japanese Matsuri include Rishi Tea, Royce's Chocolates, EVA Air, Suntory, Uniqlo, Shiseido, Tanduay Rum and Kirin Ichiban beer.
At UrbanMatter, U Matter. And we think this matters.
Tell us what you think matters in the Lincoln Park neighborhood and what we should write about next in the comments below!
READ MORE LIKE THIS
DOWNLOAD THE URBANMATTER APP