Drivers can rejoice that Chicago's Jane Byrne Interchange reopened several ramp exits last Saturday at 8 a.m., including the exit to Ida B. Wells Drive into downtown.
Notorious for traffic jams that double commute times, the Jane Byrne Interchange is a complex, circular, four-way junction between the Dan Ryan (I-90), the Kennedy (I-94), and the Eisenhower (I-290) Expressways, and Ida B. Wells Drive (formerly Congress Parkway) on the Near West Side. The junction's southwest corner houses the University of Illinois at Chicago campus; directly east will take you right into downtown. Approximately 300,000 drivers travel this junction every day.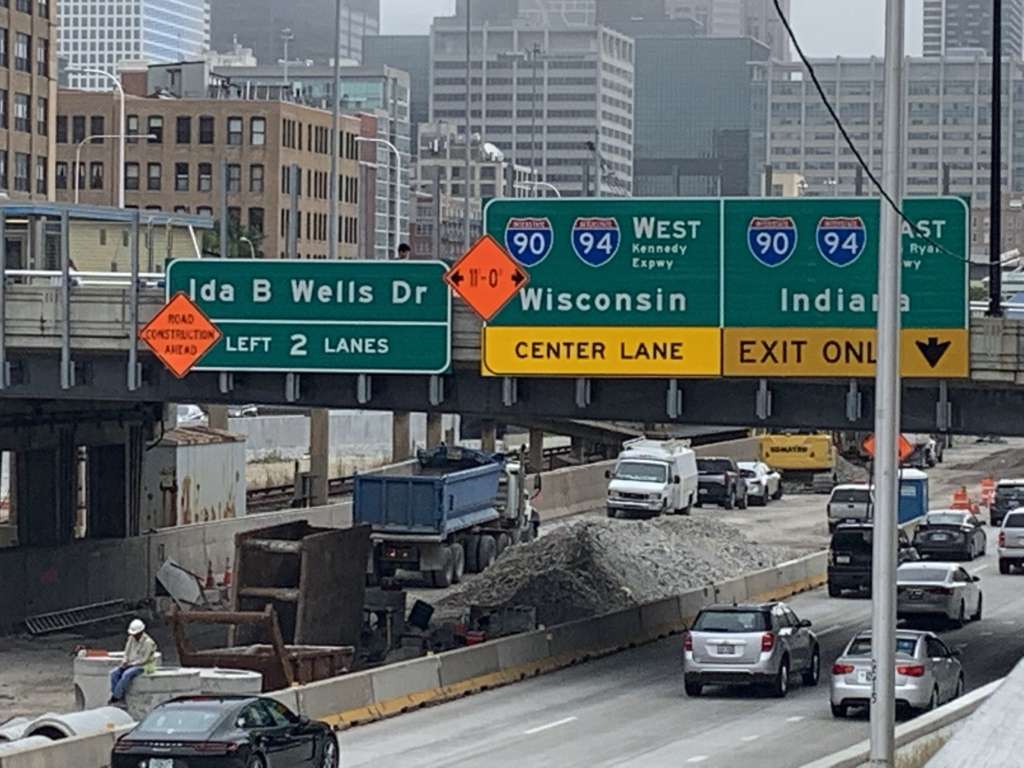 The Illinois Department of Transportation announced that the following ramps reopened for through-traffic: the Dan Ryan Expressway inbound ramp to Ida B. Wells Drive, the second lane of the Dan Ryan inbound "flyover" ramp to Eisenhower Expressway outbound, and the Morgan Street exit. Thanks to these openings, driving to and parking in the Loop is easier than ever.
The Jane Byrne Interchange has undergone several years of construction and detours and isn't quite finished yet. Construction crews will slowly take over the ramps connecting the four roads again in early 2020 with additional closures to be expected. Previously known to locals as the Circle Interchange, the junction won't be completed until 2022, but we can still appreciate the small victories along the way. Just don't get too cozy yet.
At UrbanMatter, U Matter. And we think this matters.
Tell us what you think matters in your neighborhood and what we should write about next in the comments below!
READ MORE LIKE THIS
DOWNLOAD THE URBANMATTER APP
FIND PARKING