We love our date nights with Netflix & Chill (or Disney Plus and Thrust, as we now more overtly call it) but it always leads to the same thing: less watching, more "thrusting." Or if you're like me, less watching, more falling asleep.
Don't get me wrong… that's not a bad thing (the "thrusting" part, not falling asleep). However, it's time to retire the ol' subtle routine and spice your winter up with a fun date night that still meets the end goal, just in a new and enticing way.
Whether you guys are just beginning, warming up, or hot and heavy, here are some fun date nights for the holidays!
Fort Night (And No, Not The Game)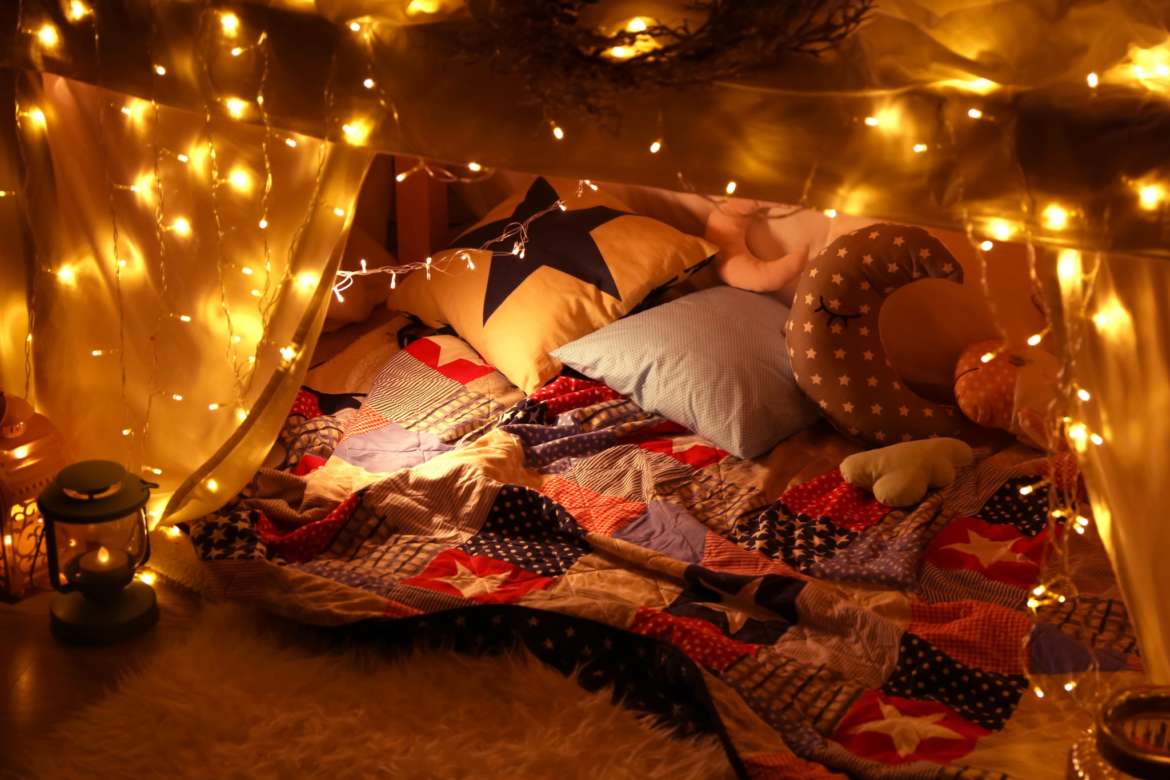 Beginning, Warming Up, Hot & Heavy
Down a bottle of wine, grab some blankets and pillows, and make a fort in the living room. This date night will give you a little nostalgia for those childhood days. The fort is perfect for some intimate conversations and rehashing good memories. If you're in the first few dates, look up a questionnaire.
If you're hot and heavy, create a bucket list.
Make A Dessert Together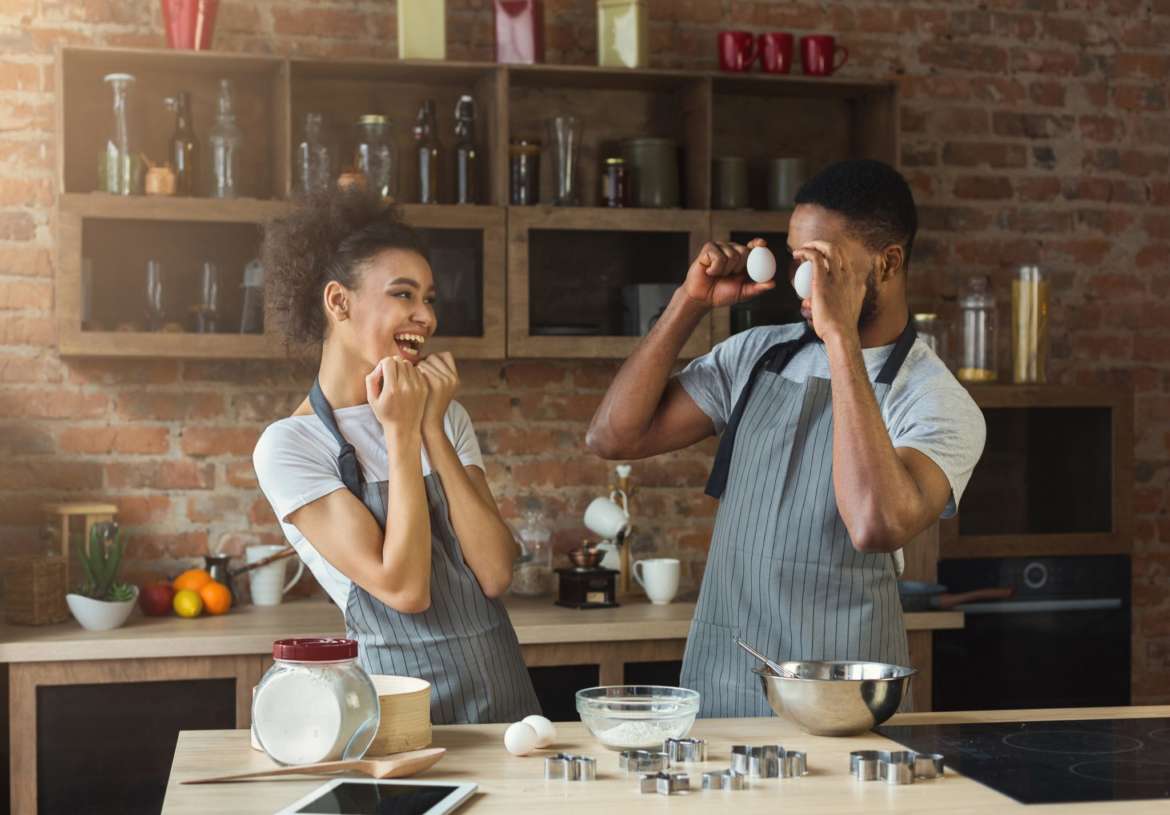 Beginning, Warming Up, Hot & Heavy
Making a dessert together is the perfect way to drink and listen to holiday music while making some Christmas cookies. It's fun and delicious, and having your date lick some icing from your finger is always nice (wink, wink).
Drunk Karaoke Night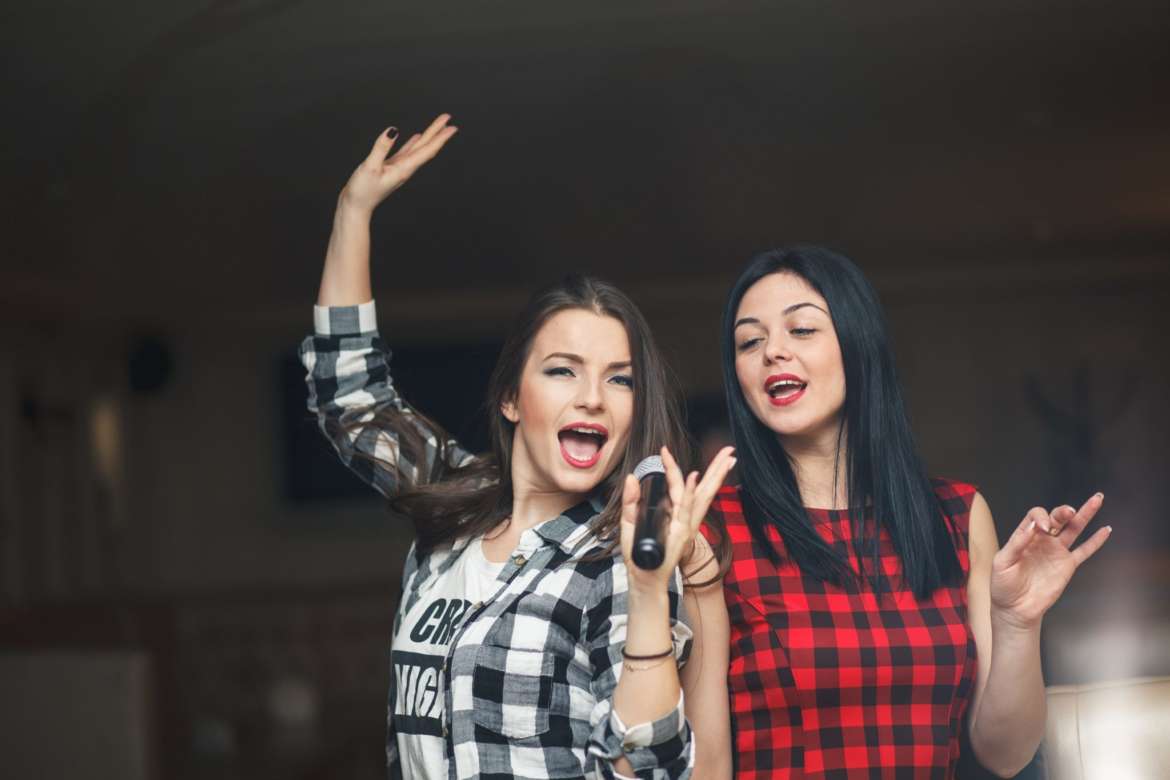 Beginning, Warming Up, Hot & Heavy
Get drunk off your ass and have a karaoke night. It's super easy and cheap. Just get a playlist together of your favorite songs (Christmas music, if you're feeling festive), look them up on Youtube with lyrics included, use whatever household item you can find as a microphone, and sing your lungs out. If you're feeling humorous, pick a song from your least favorite genre — I promise, it will be entertaining.
Wine & Paint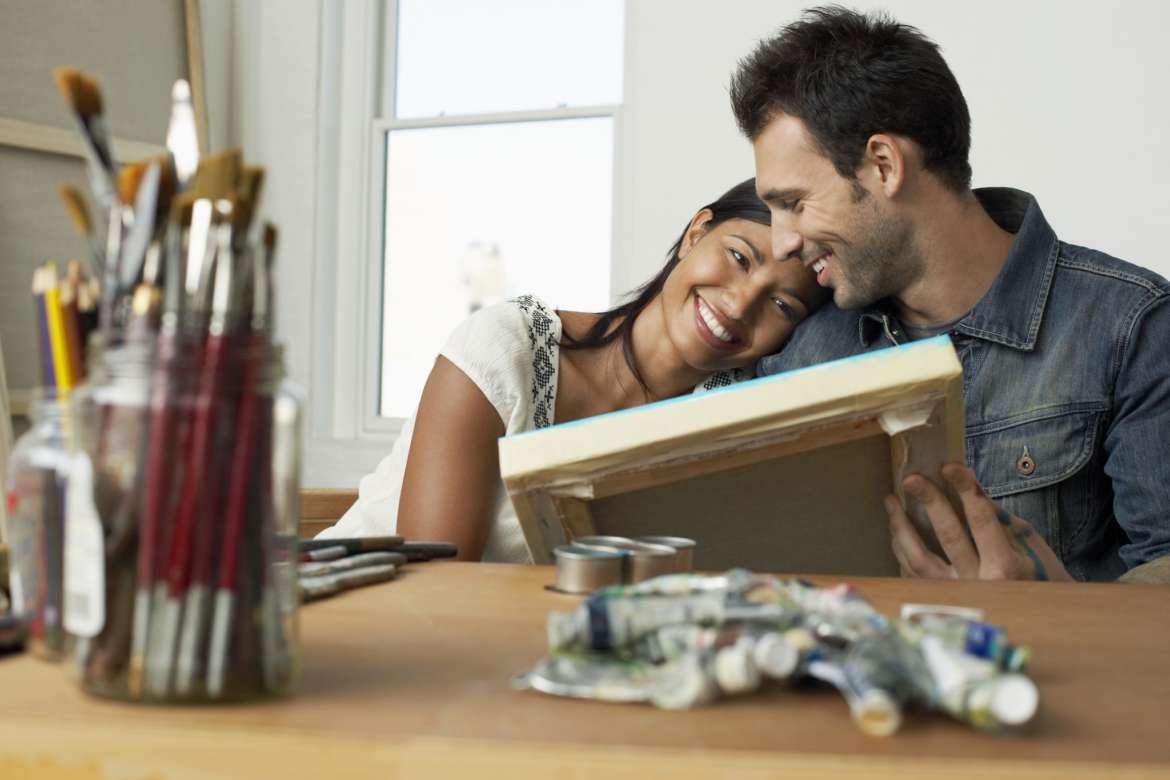 Beginning, Warming Up, Hot & Heavy
Not only is this a soothing activity, but it's also surprisingly intimate. Pour a glass of Cabernet, and maybe even get some cheese and crackers, and paint away. You can look up some painting tutorials on Youtube, or you can freestyle it.
Paint the next Mona Lisa… or a stick figure. Whatever is more your speed. (You can still put Disney Plus on in the background and thrust later *wink wink*)
If you're looking for a holiday-themed tutorial, try this one.
Board Game & Beer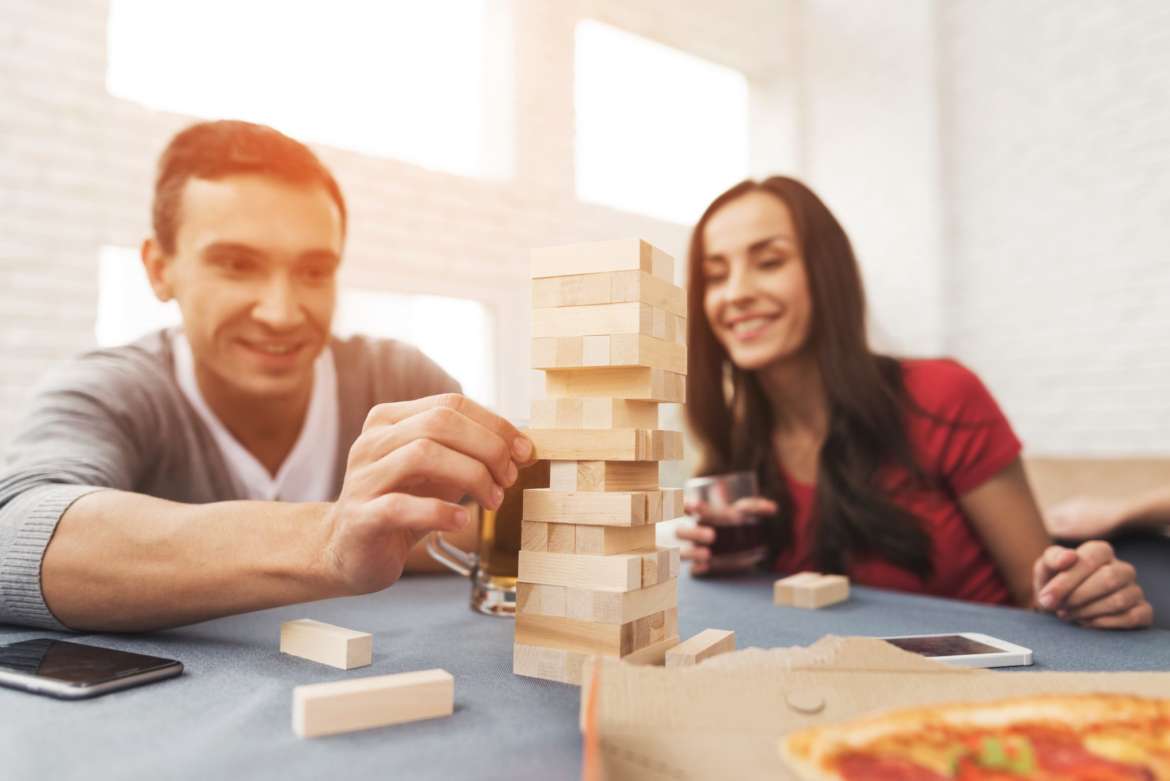 Beginning, Warming Up, Hot & Heavy
You can never go wrong with a classic board game and beer night. Play your favorite board games, grab a 6-pack, order some pizza. Let your date know that you're a total savage.
Wine. Popcorn. Youtube.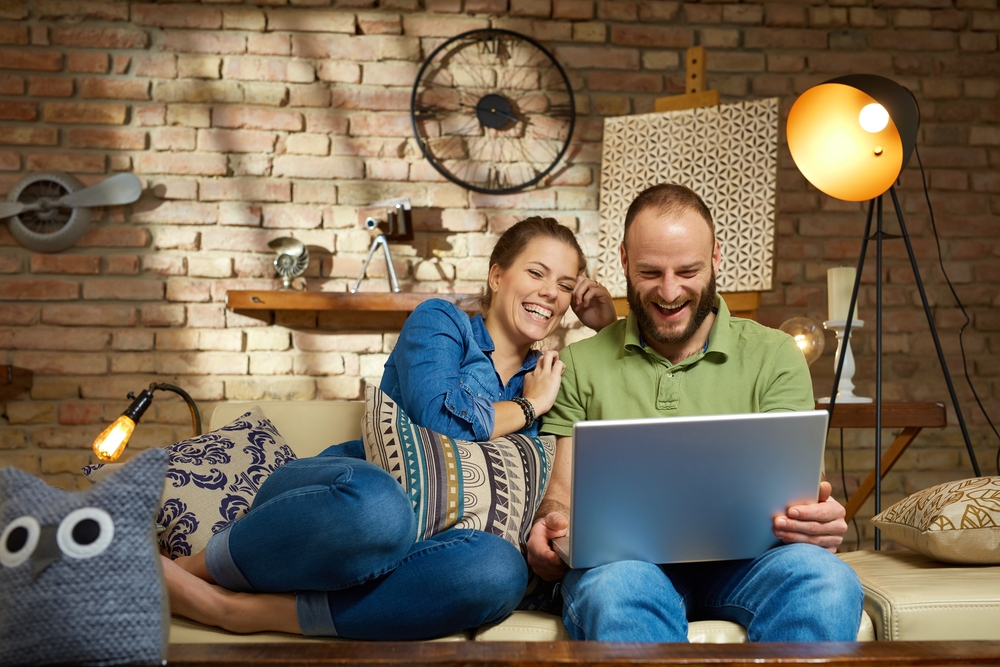 Beginning, Warming Up, Hot & Heavy
This is all you really need to go on an amusing ride in the comforts of your home. Grab some popcorn, indulge in some alcohol libations, and type in the most bizarre thing you can come up with. Or, take a stroll down memory lane by looking up a cluster of old Vines.
Play Twister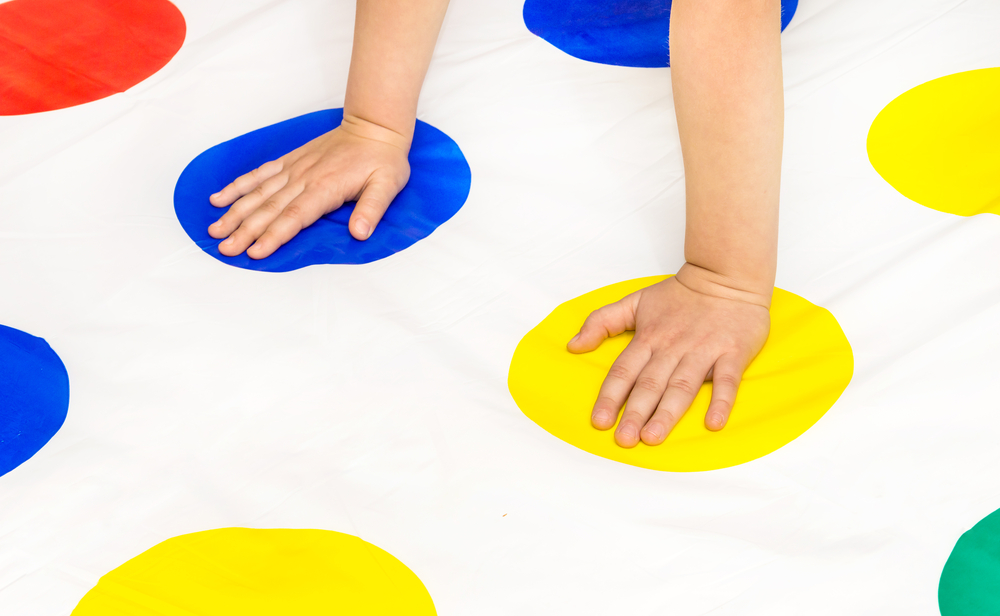 Warming up, Hot & Heavy
Twister is an exciting way to get up close and personal with your date. So buy the game, have some drinks, and get tangled together. But you may want to hold off of this one until you're a few dates in.
Nerf Gun Fight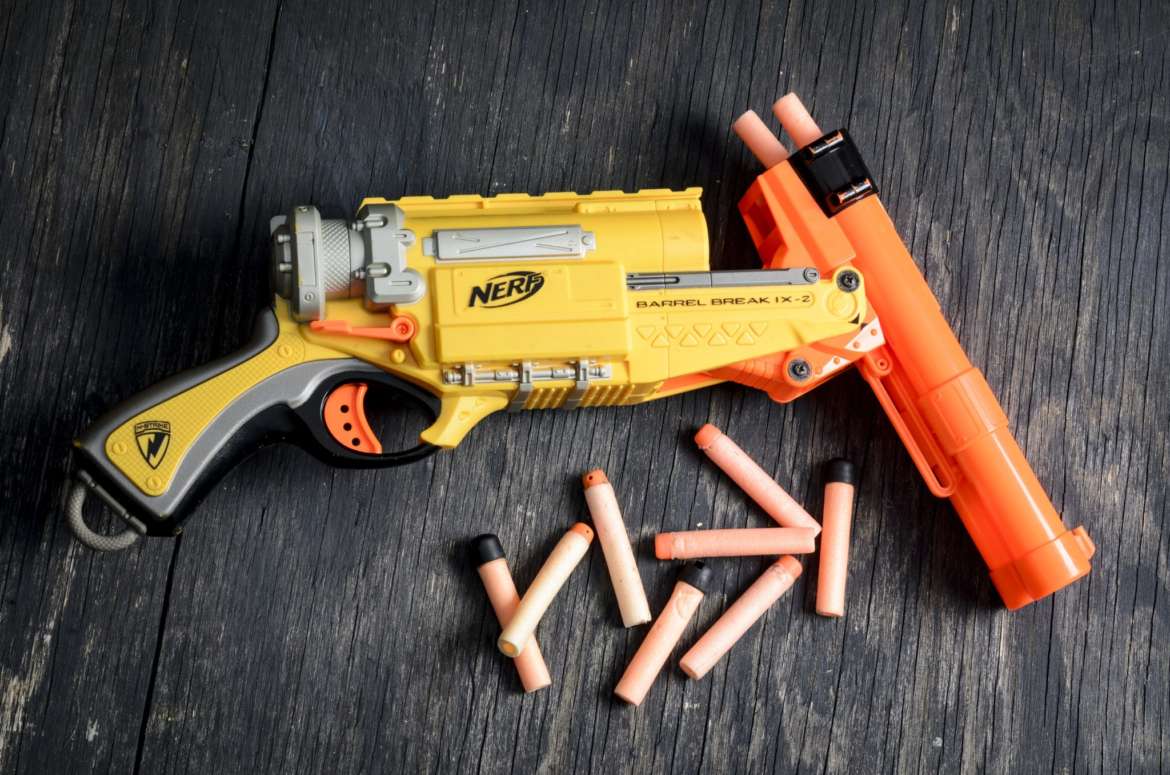 Warming up, Hot & Heavy
Warning: UrbanMatter is not responsible for any damages that may occur during this activity. It's a little childish, but blazing fun. Maneuver through the house, shuffle on the floor, hope over the couch. It's definitely a fun way to break shit… but hey, Viva la Vida.
Another warning: You probably shouldn't do this if you're on the first or second date. It changes things.
We're not saying you have to give up Disney Plus and Thrust. Just add other date nights into your routine. For those looking to spend a date night out in the city, here are the perfect holiday dates to do in Chicago.
Image Credit: Onlineforlove.com
At UrbanMatter, U Matter. And we think this matters.
Tell us what you think matters in your neighborhood and what we should write about next in the comments below!
READ MORE LIKE THIS
DOWNLOAD THE URBANMATTER APP
FIND PARKING