Sometimes you just don't have the time to sit down and order a full meal at a restaurant in Chicago. You need to eat something quick while you're riding the CTA or walking to work, but finding handheld bites are harder than you think.
Whether you're roaming around a food festival, jamming at a concert, or just walking the streets of the city, it's never fun to be handed a flimsy plate full of food and try to juggle that, a fork, and a drink while you eat on the go. It's just not practical, and you'll probably end up with some kind of not-so-mystery stain before you're finished.
Take the smarter route and try some of these handheld bites, perfect for any grab-and-go situation. Chicago's got some pretty great options and we wouldn't want you to miss out on any of them, so here is a list of handheld food to go near you in Chicago.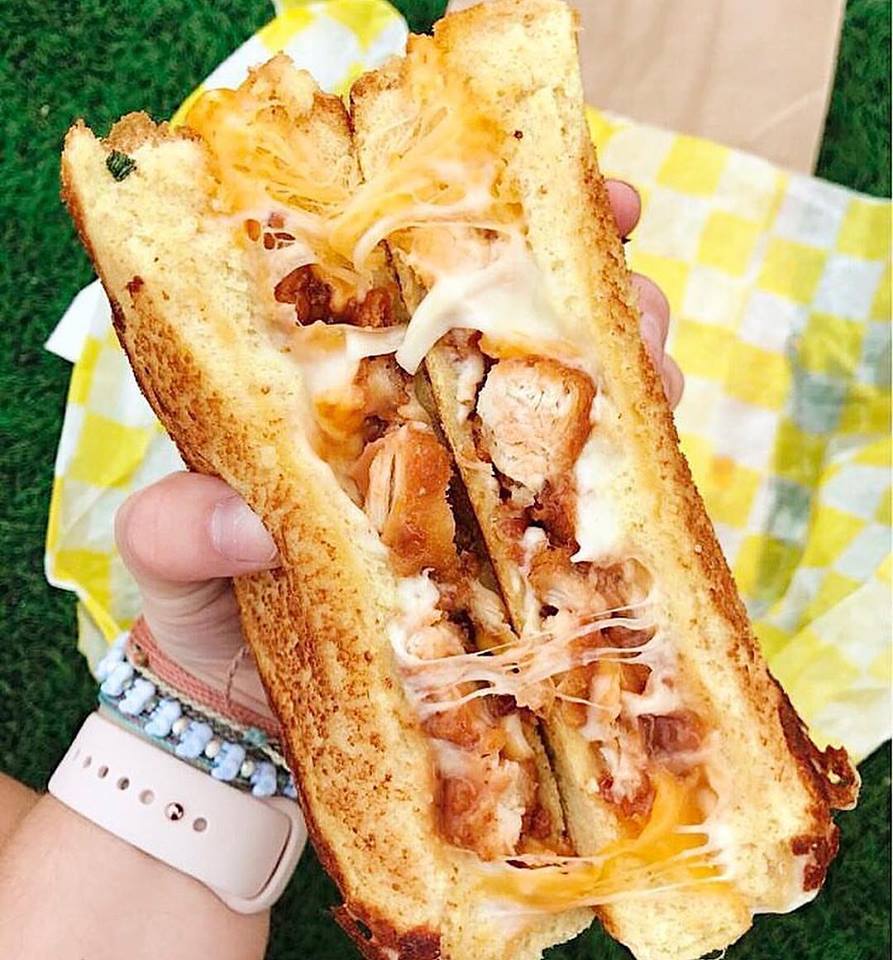 Multiple Locations
Whether you've caught their food truck or you're headed into either their Lakeview or Wicker Park location, Cheesie's offers handheld food to go for Chicago residents or visitors. Their grilled cheese sandwiches became instant classics when unveiled, and their ideal for carrying around on the go. Might have to leave behind the dipping sauce, though.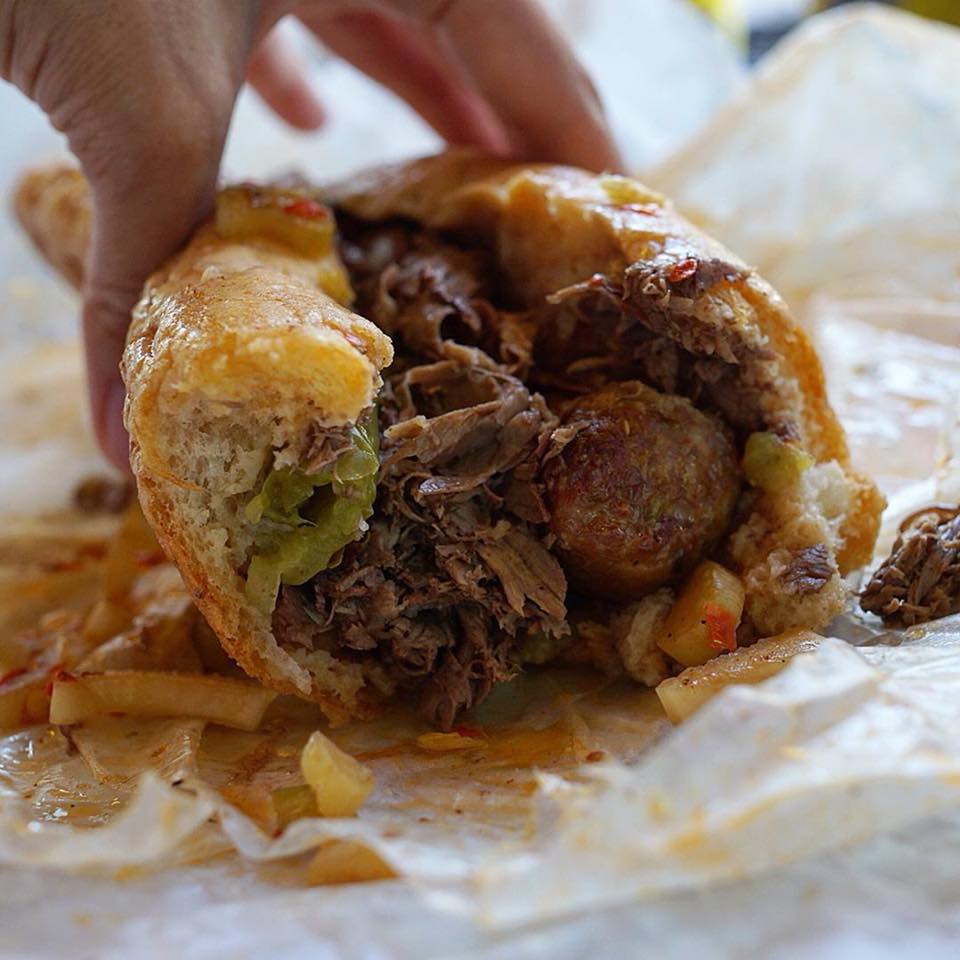 Multiple Locations
You know you've caved and grabbed an Al's Italian Beef sandwich on the go before, but why be ashamed of that? Al's has easily the best Italian Beef in the city, so it makes sense that their practical sandwiches are handheld and perfect for rushing out the door. Al's Beef has restaurants in Chicago in areas such as Wrigleyville, Bucktown, the Loop, and Little Italy. You can't go wrong with an Al's beef sandwich.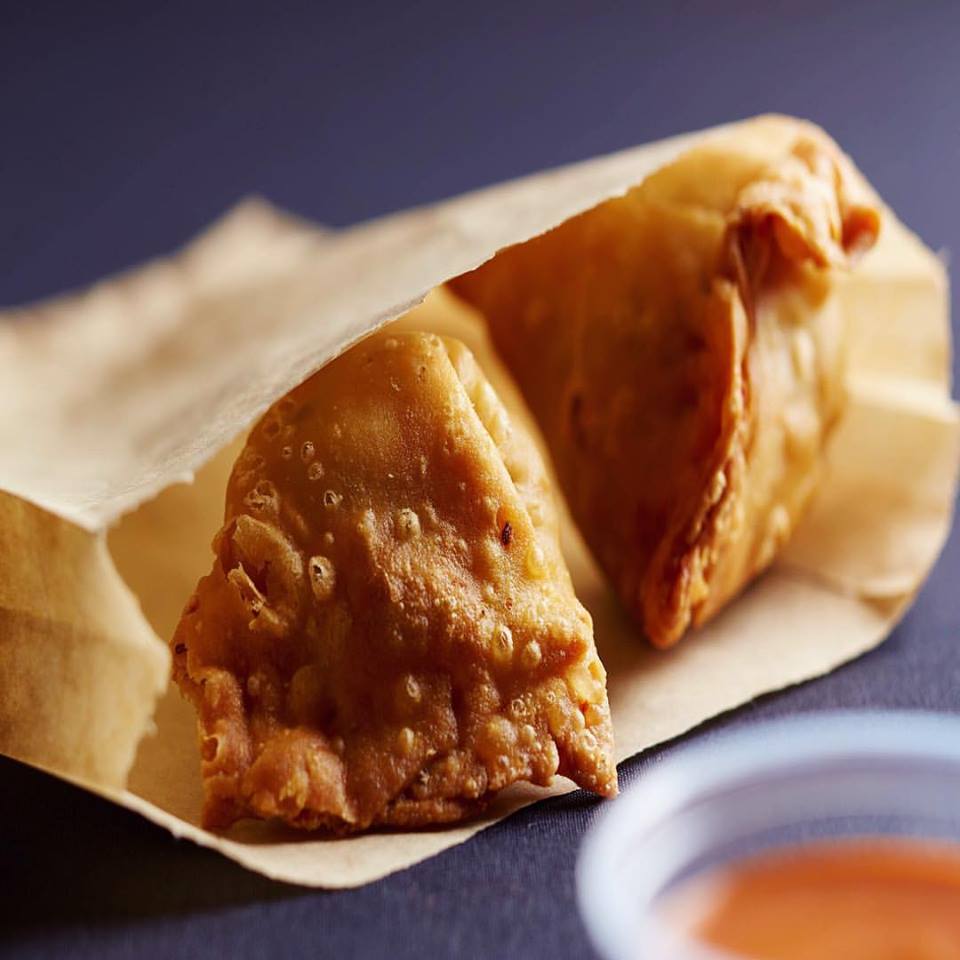 Multiple Locations
If you're looking for casual Indian food to go near you while traveling the city, we recommend visiting Naansense. Their potato samosas are absolutely amazing, and they're perfect for eating on the go. Grab a few after lunch and feel that happiness take over as you savor every bite.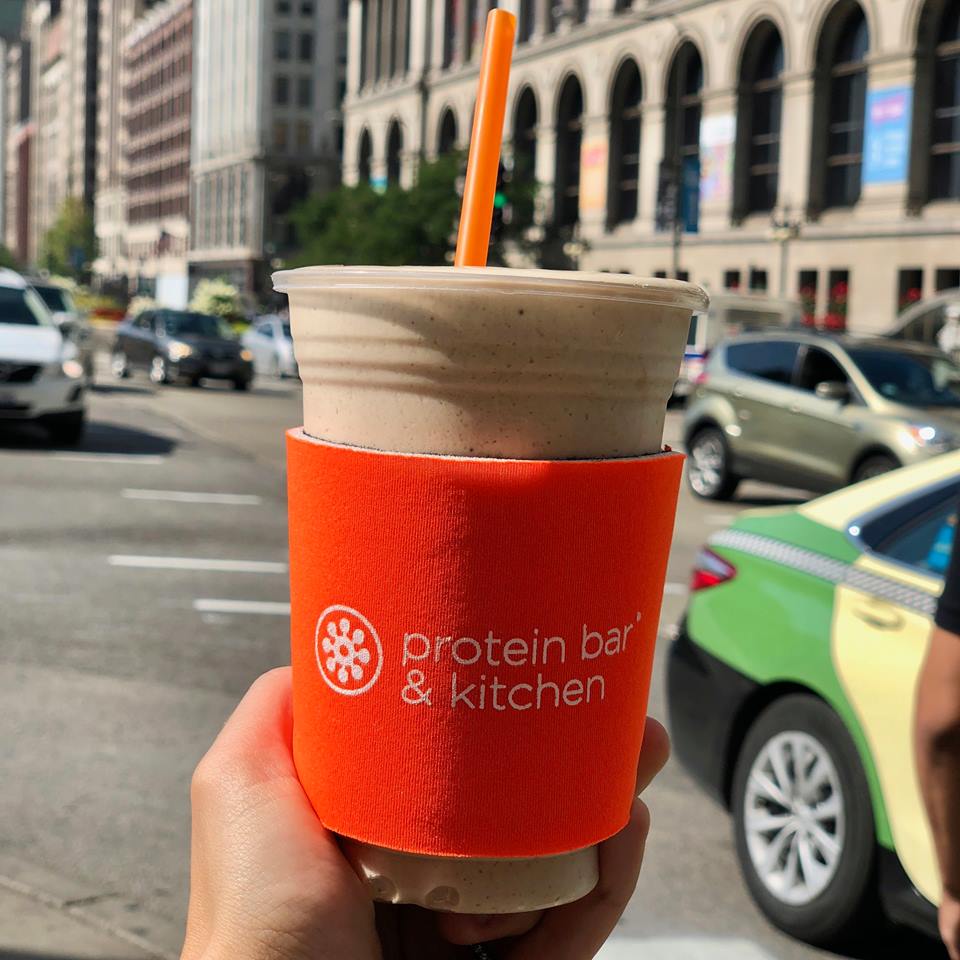 Multiple Locations
My first thought was that the smoothies here are ideal for on-the-go meals, packed full of protein, fruits, and veggies to give you that perfect early-morning energy boost. Protein Bar & Kitchen offers food to go near your such as handheld wraps that you can take with you, assuming you're not a food slob like some people (read: me). Always worth a stop into this quick kitchen.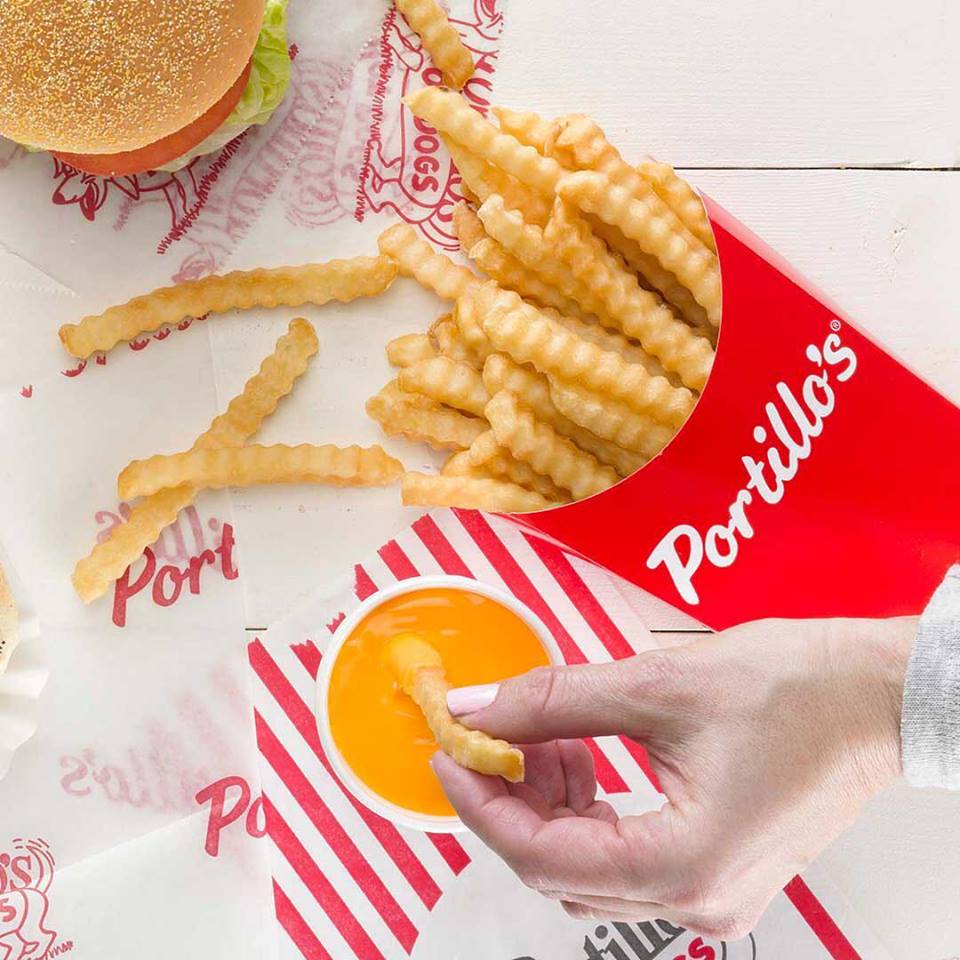 Multiple Locations
Yeah, we shout them out a lot, but you'd be lying if you told me you don't love their greasy menu. Whether you're in the mood for onion rings, french fries, a cake shake, Italian beef, or a burger, Portillo's has some grand handheld bites for when you're on the go, and since they have locations all over the city, you can always count on one being close by.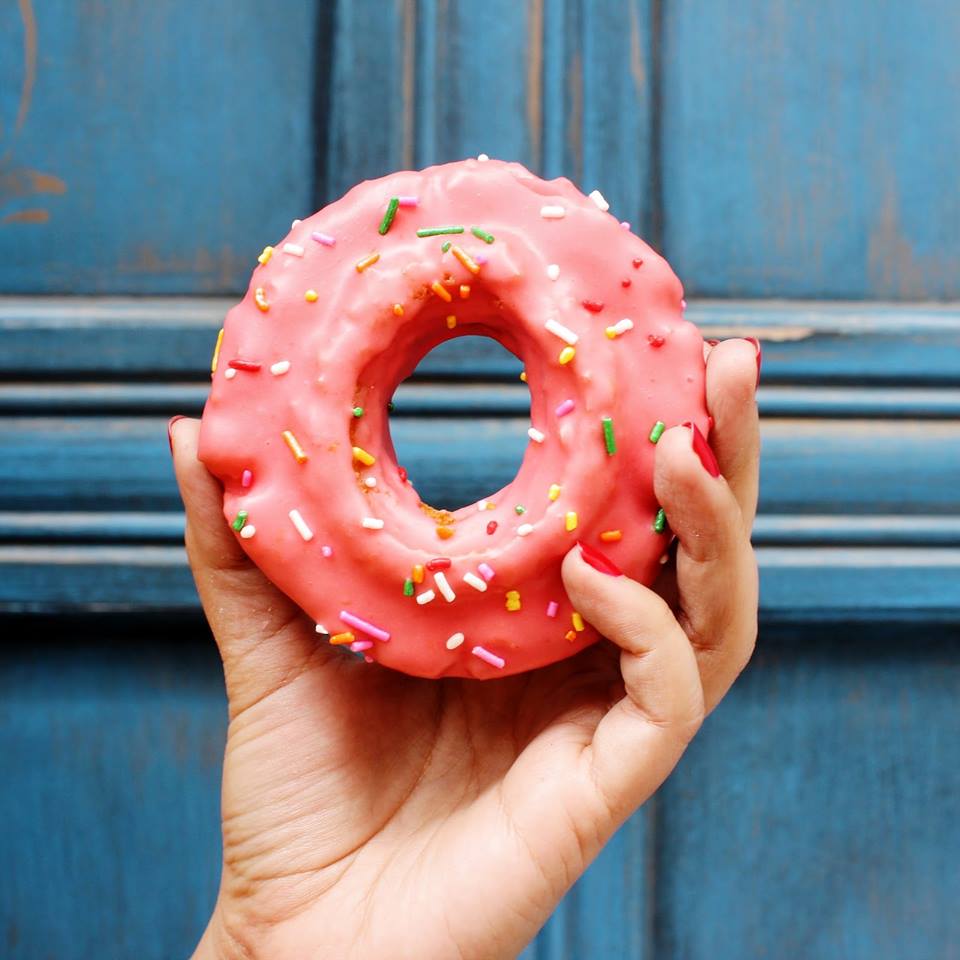 Multiple Locations
You know you love a fried donut in the morning, even if you'll regret all that sugar later in the day. The Doughnut Vault handcrafts their doughy circles to perfection every day. This establishment offers fresh baked food to go near you in Chicago to ensure you're able to make it to the CTA on time.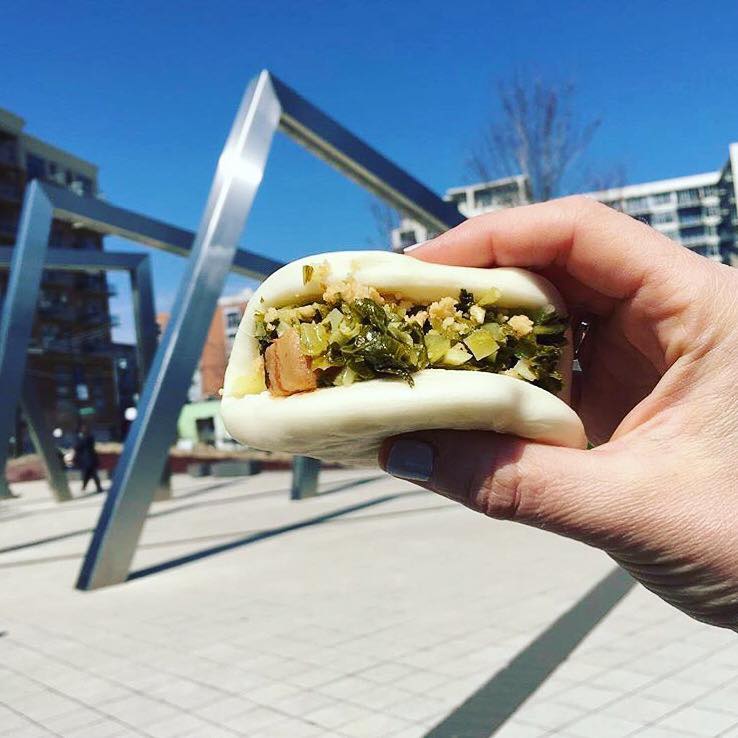 Roaming
Yum Dum puts their location for the day up on their social channels, so you can easily find the truck when you're in a hurry. Since they serve all kinds of handheld bites, from their baowiches to their steamed dumplings, so it's never a bad idea to hit up this food truck when you find it.
At UrbanMatter, U Matter. And we think this matters.
Tell us what you think matters in your neighborhood and what we should write about next in the comments below!
Featured Image Credit: Al's Beef
READ MORE LIKE THIS
DOWNLOAD THE URBANMATTER APP