We brought you the best summer brunches around Chicago earlier this year, and while those spots are still definitely great as we venture into the cold season, we wanted to bring you something a little more focused on fall.
These are all the coziest spots with some of the best fall-themed eats in Chicago, so you can get your brunch on the right way this season.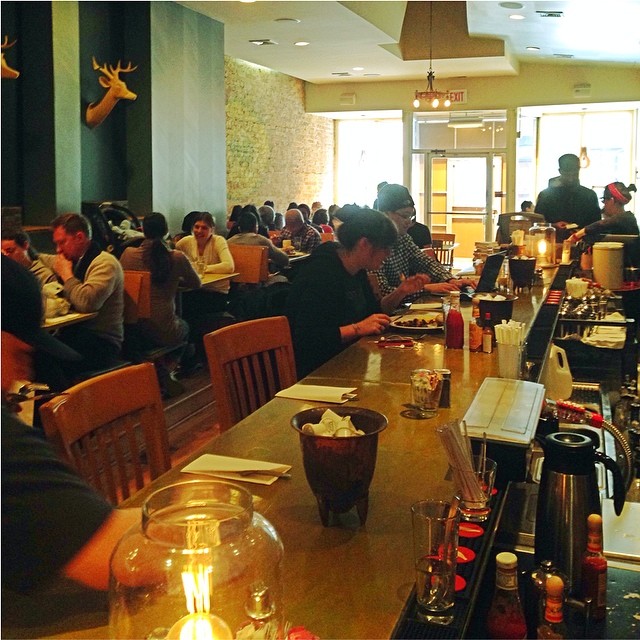 Wicker Park | Andersonville | South Loop
This place is completely outfitted for fall brunch. Completing their extensive menu with pumpkin spice flapjacks and gingerbread and carmelized pear pancakes, you seriously can't go wrong with anything at the Bongo Room. Though their outdoor patio is certainly noteworthy on warmer days, our typically chilly fall weather might force you to take a seat at the bar, but you definitely won't be mad about it.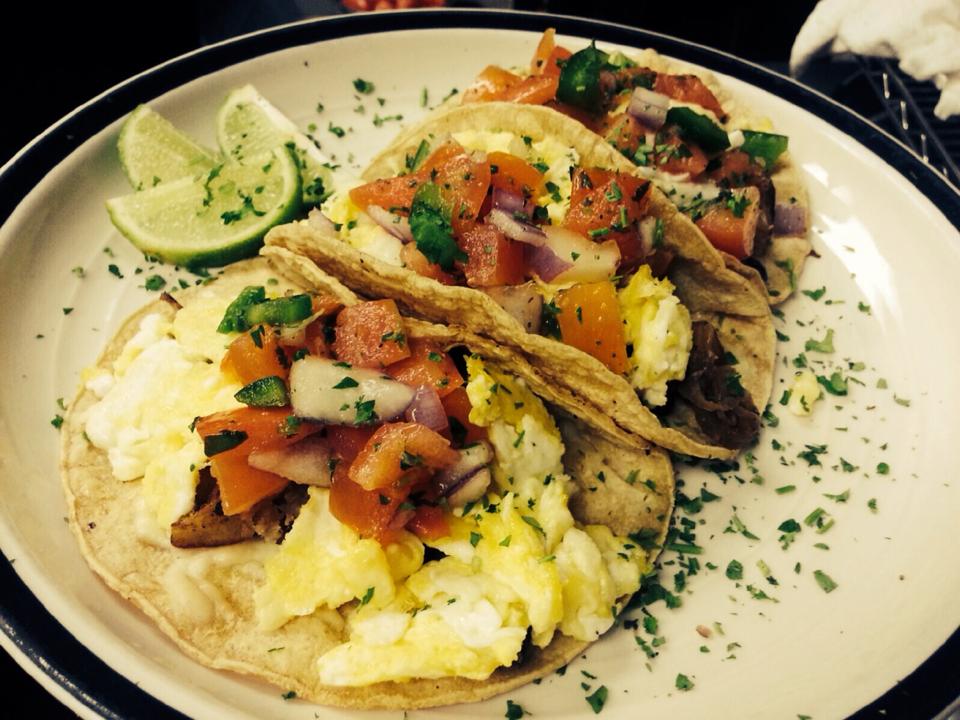 1357 N Western Ave
This little-known cafe in Wicker Park is off the beaten track, for sure, but absolutely worth the trek. The Hash has some bomb-ass specialty items that are perfect for fall weather, like the Humboldt, which is prepared with black beans, hominy, tomatoes, jalapeno, chihuahua, your choice of chorizo or soyrizo, and salsa verde. The fall season is when their cozy haunt thrives, so make sure to visit sometime soon.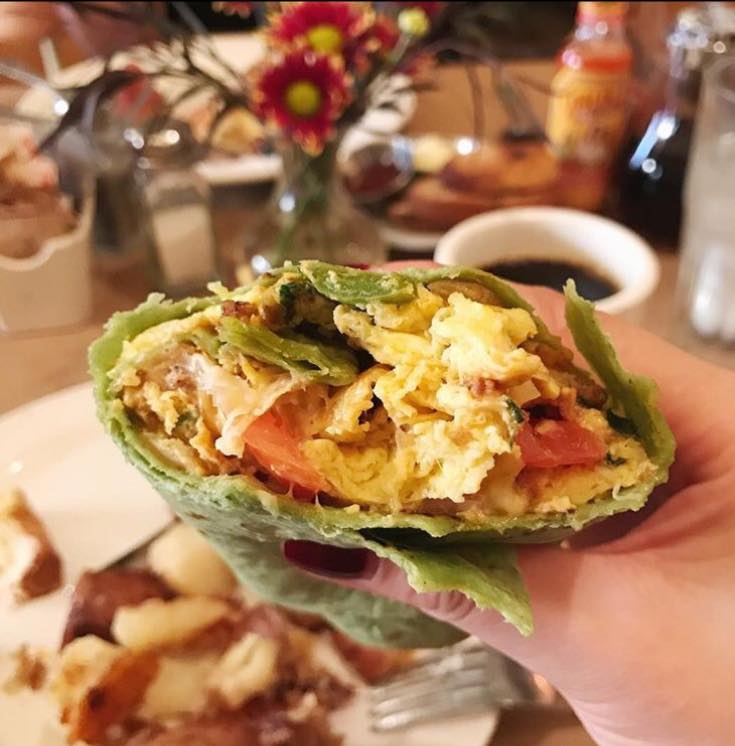 Bucktown | Lincoln Park
Yo, they have Somoa pancakes, you know, like the Girl Scout cookie? It's absolutely perfect for the fall season, along with their mascarpone and pine nuts pancakes and their apple, pear, and brie crepes. This place has plenty of spots to cozy up in a booth with your loved ones and enjoy a warm brunch away from the cold weather.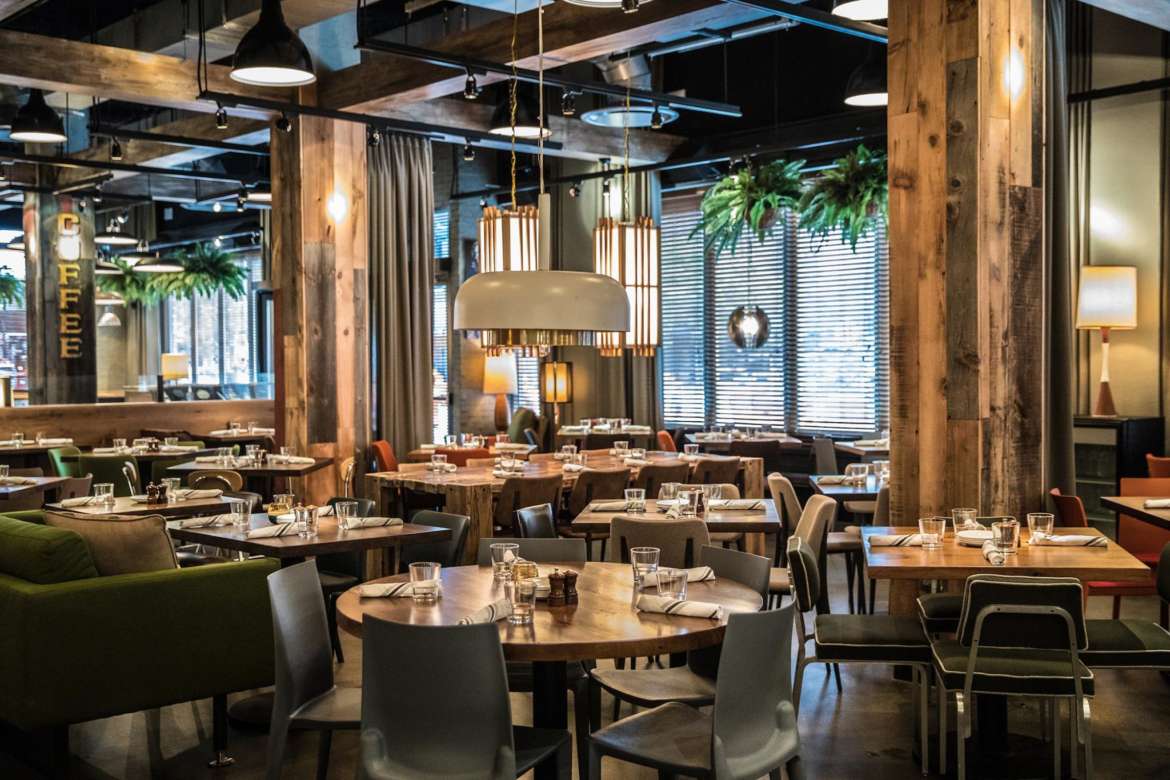 River North | Streeterville | Fulton Market
This higher-end brunch restaurant gives us all the fall vibes, from its rustic decor and cozy seating to autumn-themed drink recipes. The boozy banana Joe breakfast cocktail will give you that warm, fuzzy feeling you're craving and pairs perfectly with any of their staple brunch entrees.
315 N LaSalle St
River Roast is, of course, known for their riverside patio in the summertime, but you'll be happy to know that it's still accessible on warmer days this fall. If you just want a breath of fresh air while you enjoy a nice brunch this fall, River Roast is where it's at. One of their greatest menu items to date is the rabbit and waffles combo, which, as you might have guessed, tastes just like chicken.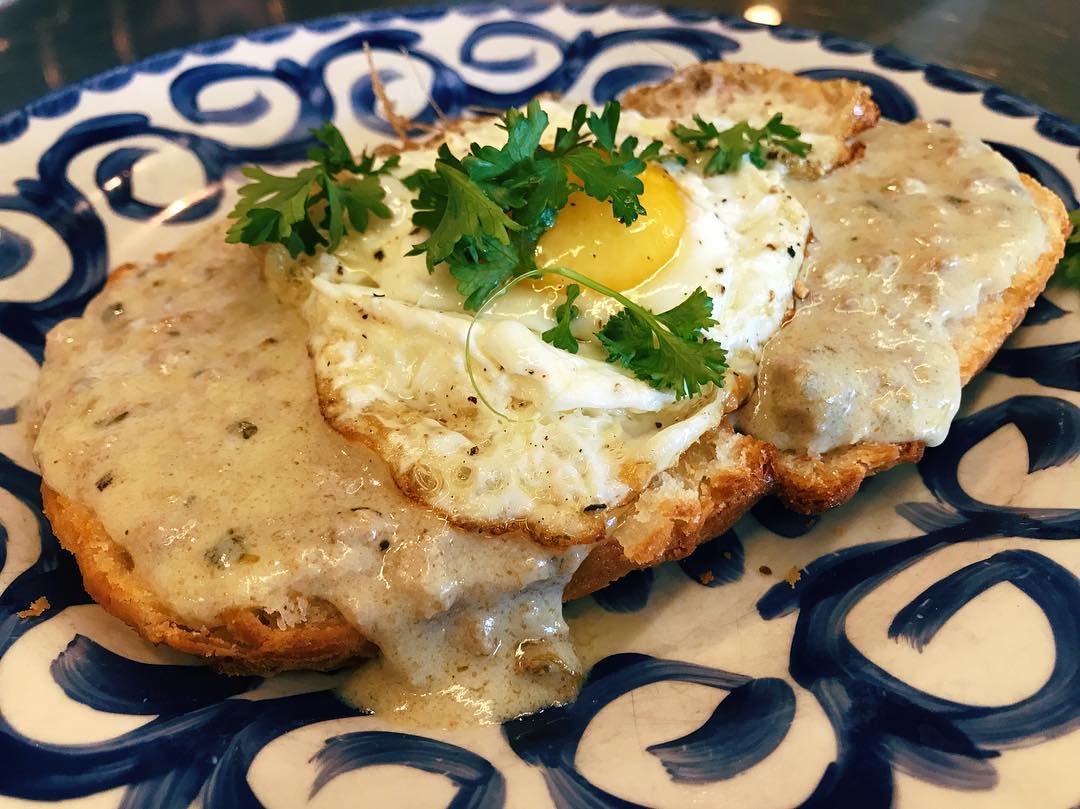 1545 N Damen Ave
Walking into Dove's makes you feel like you're already at grandma's for Thanksgiving dinner, or brunch in this case. With all kinds of comfort food for breakfast, there's never a bad season at Dove's, but fall is easily their best. Go get that breakfast hash and have the autumn-themed brunch you deserve.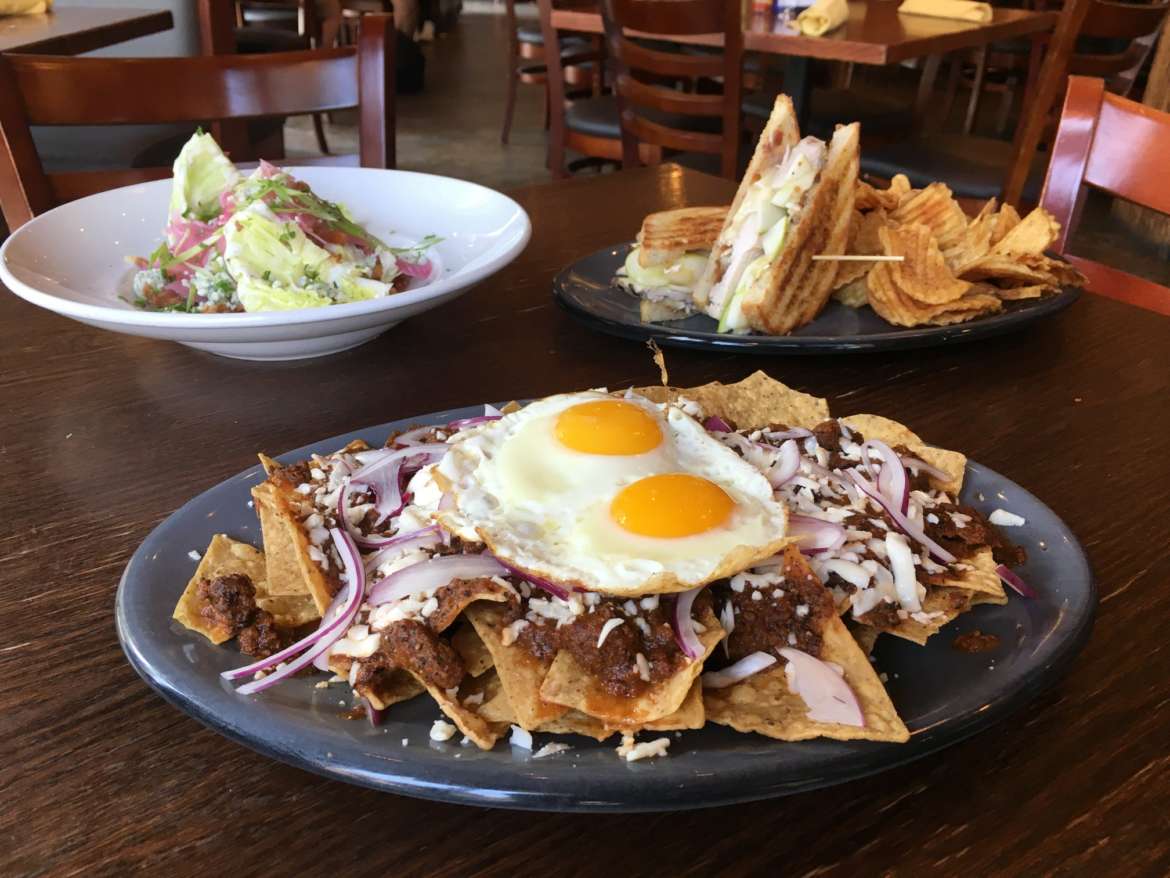 644 N Orleans
I mean, with a name so fitting, how could we leave it off the list? Brunch serves everything breakfast-style with our favorite entree being the tres leches pancakes, which is served with fresh strawberries and caramel sauce. If that isn't perfect for the fall season, I don't know what is, so make Brunch your favorite breakfast outing this season.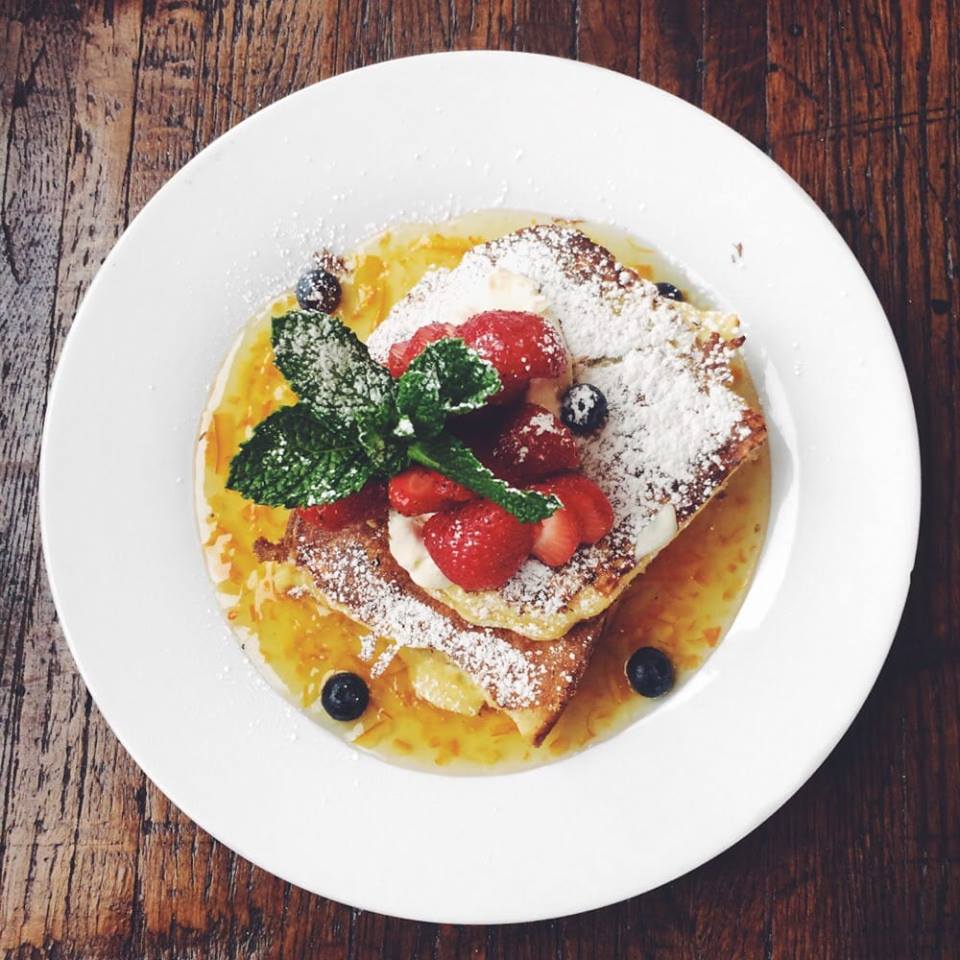 Try the cinnamon hotcakes here at Bryn Mawr and you won't regret it. They also have plenty of club signatures and skillets that will warm you right up, and with an atmosphere that feels just as welcoming as it is cozy, Bryn Mawr is the perfect spot to have a fall-themed brunch with your loved ones.
Find what really matters in Chicago with the UrbanMatter app!
To download or see reviews from our users, head here.