The year is dwindling to an end, but that doesn't mean your turn-ups should. This December is exploding with concerts from our fav vibrant artists and there is no reason why you shouldn't be there.
Check out every concert you have to see this December here!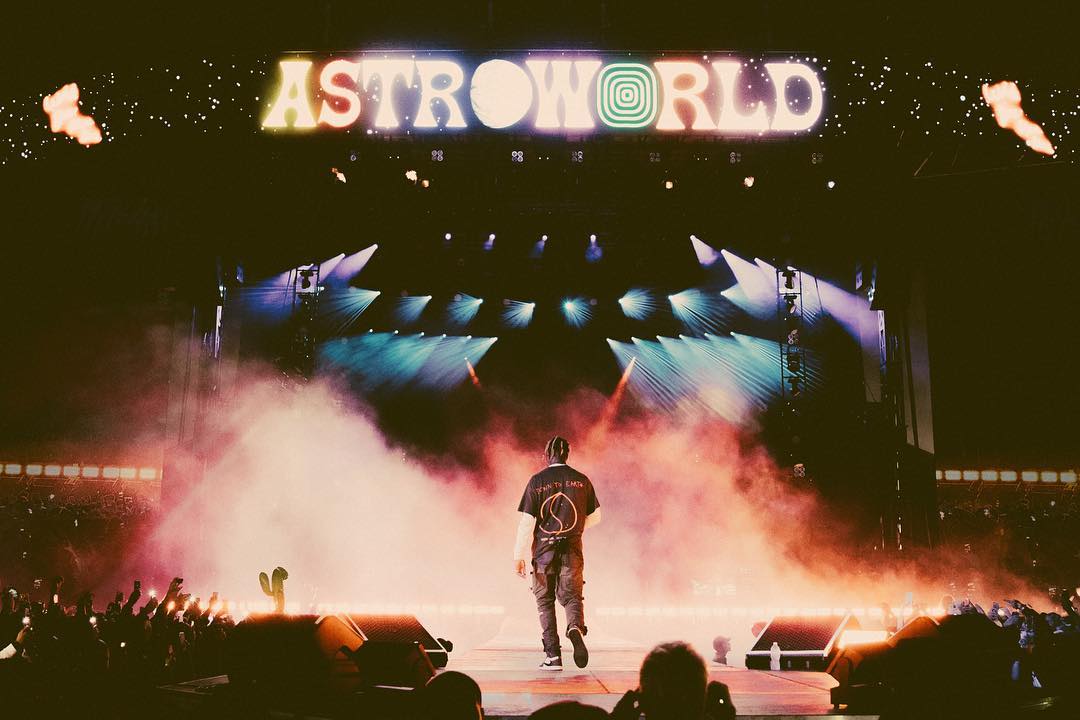 December 6 @ United Center 
American rapper, Travis Scott (also notoriously known as Kylie Jenner's baby daddy) is in Chicago this December debuting his third studio album, ASTROWORLD. This certified Platinum album infuses trap with psychedelics sounds that mimic the nostalgic amusement park days of Six Flags AstroWorld—a theme park set in Houston, Texas, during the flight of Scott's childhood that unfortunately came to an end in 2005.
Listen: BUTTERFLY EFFECT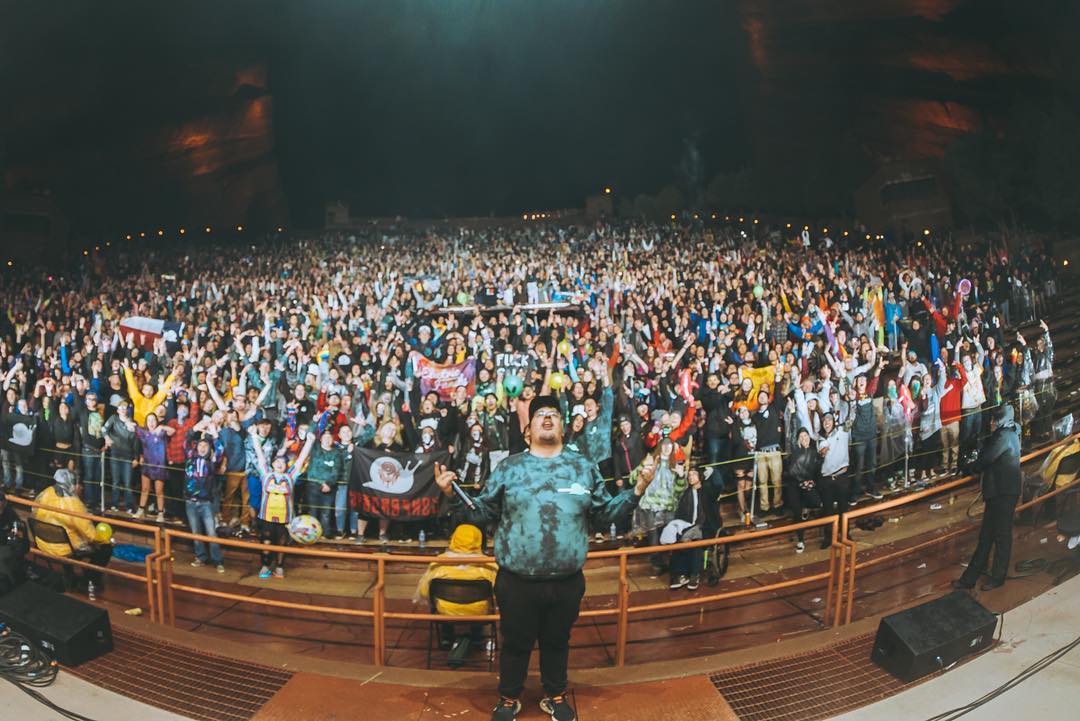 December 7 @ Vic Theatre
Head-trashing, crowd-rocking, jutting lights, and explosives beats, this artist lives off the energy of his fans. Snails is a DJ and music producer, whose fame started with his debut release, Bubble Gum, in 2012 and is steadily on the come up since. Vocally wild to the point of insanity, this dubstep, electronic, trap vibe is quite the electric adventure.
Listen: Rampage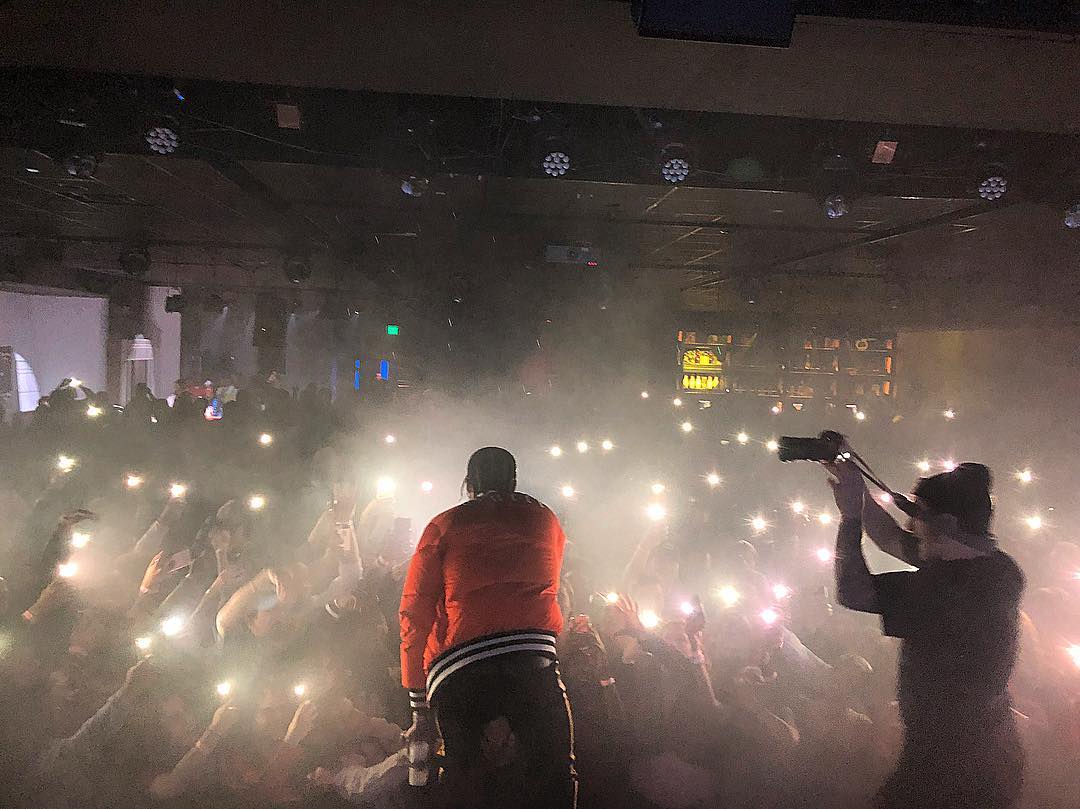 December 7 @ Patio Theater
Other than being notably handsome, this bad boy rapper from the streets of Harlem, New York is an authentic, Hip-Hop lyricist who paints his life explicitly, with raw, unwavering emotion. Signed by Def Jam Recordings in 2016, East shows no signs of stopping and is currently on his Get It How I Live tour.
Listen: I Don't Understand It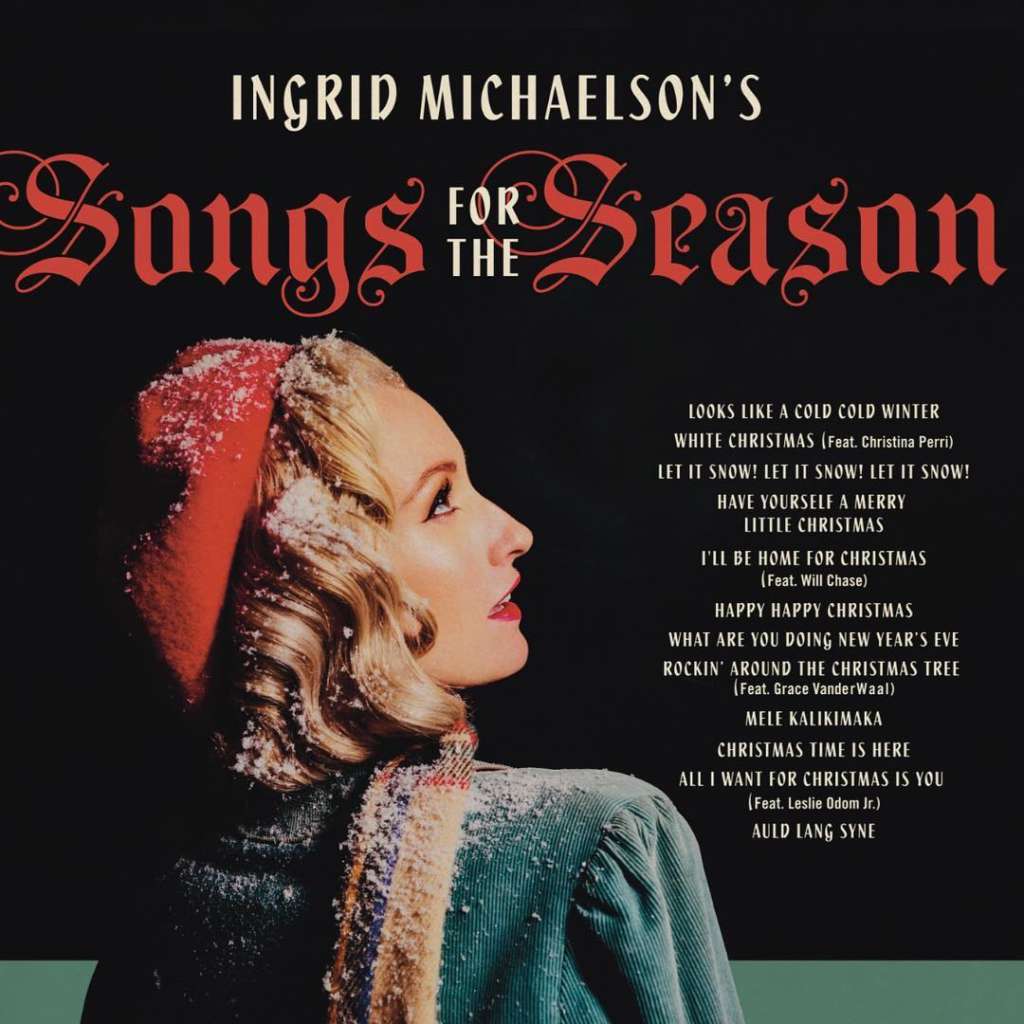 December 7 @ Vic Theatre 
Okay, so you're looking for something with a little more Christmas charm? No problem. Since stealing our hearts with The Way I Am, American sweetheart and singer-songwriter Ingrid Michaelson is debuting her first Christmas album this December that is bound to put you in the holiday cheers. Full of the classic and vintage grace, Songs For The Season, is a beautiful portrayal of our favorite Christmas carols.
Listen: Happy, Happy Christmas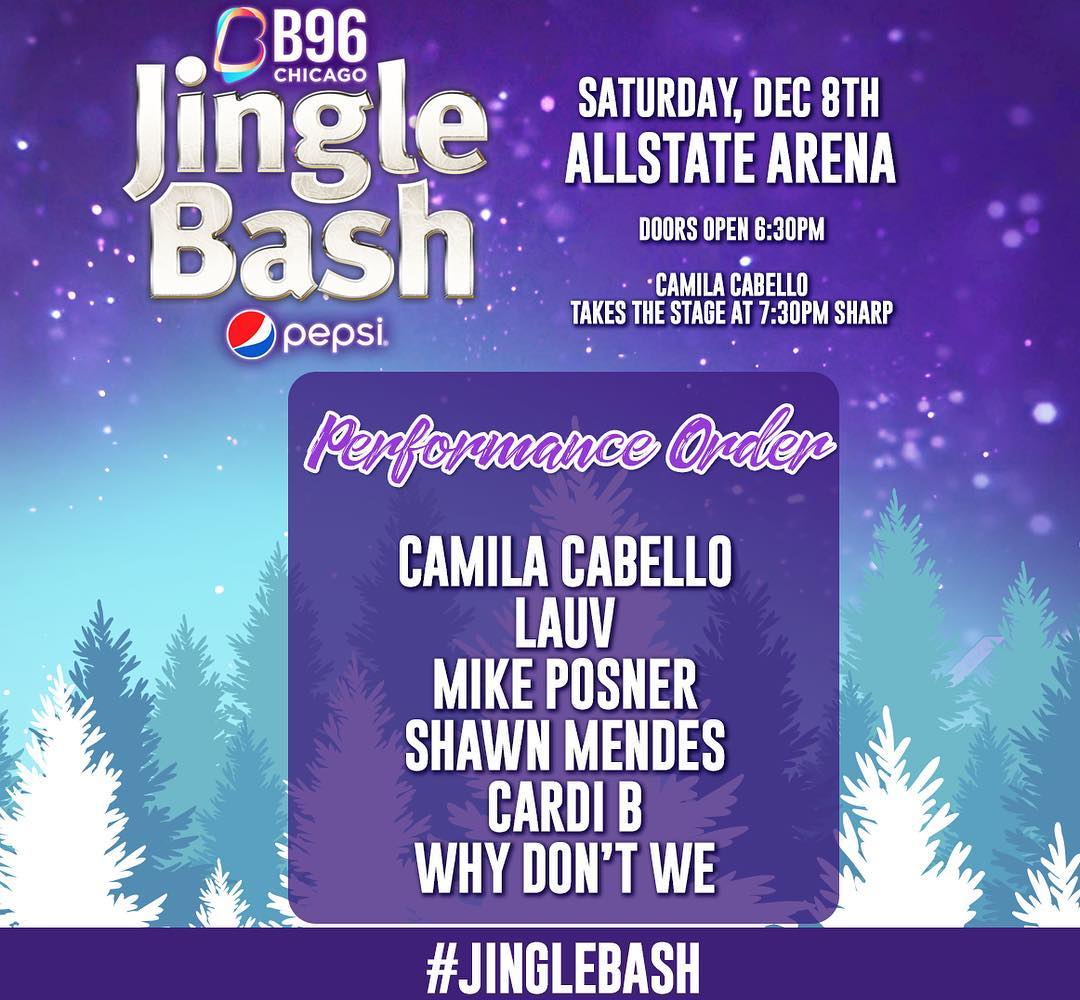 December 8 @ Allstate Arena
If you want some of everything, there's always B96 annual's Jingle Bash, featuring a variety of your favorites artists. Taking the stage this year is popstar Camilla Cabello, along with America singer Lauv, Mike Posner, Canadian heartthrob Shawn Mendes, the boy band Why Don't We, and rapper, Cardi B.
Here's a snippet of last year's show!
Listen: B96 Jingle Bash Performance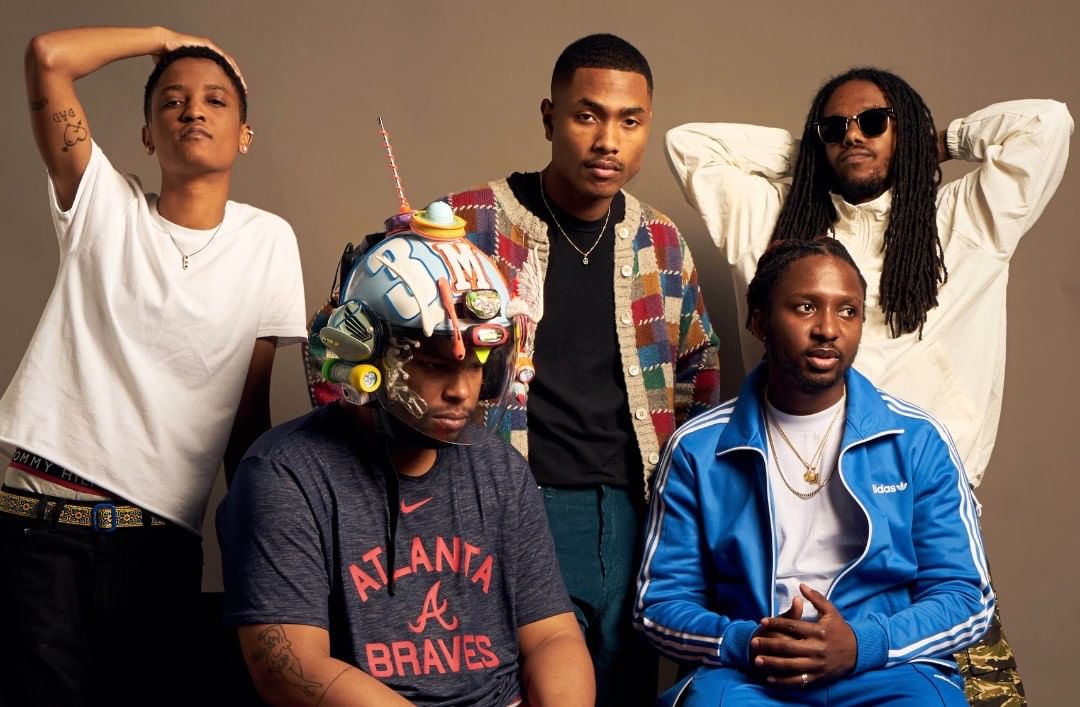 December 10 @ House of Blues Chicago
The Internet is an emerging band from Los Angeles, California, with a sultry, funky, vibe and R&B flare. The band consists of Syd, Matt Martians, Patrick Paige II, Christopher Smith, and Steve Lacy. Currently, on their fourth studio album, Hive Mind, the group continues to impress our ears with their soulful, contemporary style.
Listen: Come Over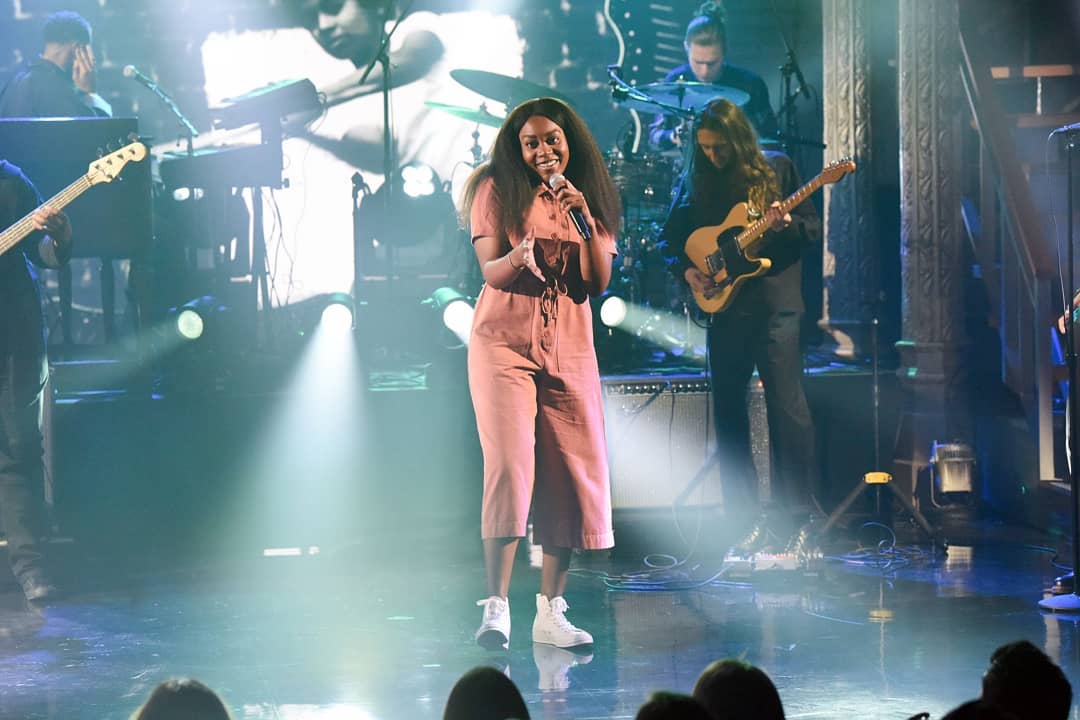 December 29 @ Thalia Hall
Chicago's own, Noname, is a talented American rapper, whose combination of poetry, jazz, and Hip-Hop illuminates in her melodic music. Since the release of her debut mixtape, Telephone, Noname continues to rise in the musical scene, releasing her latest album, Room 25, on September 2018.  If you're a fan of Chance The Rapper, you'll love her too, as you may have already heard her featured on some of his best songs.
Listen: Tiny Desk Concert
Featured Image Credit: Snails Instagram