Bears fans, you're going to want to see this.
Deadspin is headed to Thalia Hall on September 17 to do a live recording of their unfiltered sportscast all in the spirit of Bears season. This riotous sports news outlet and sibling of The Onion uses the Deadcast to focus on the more realistic side of the sports world, presenting the news in a clever, hilarious, and slightly offensive, but totally accurate way.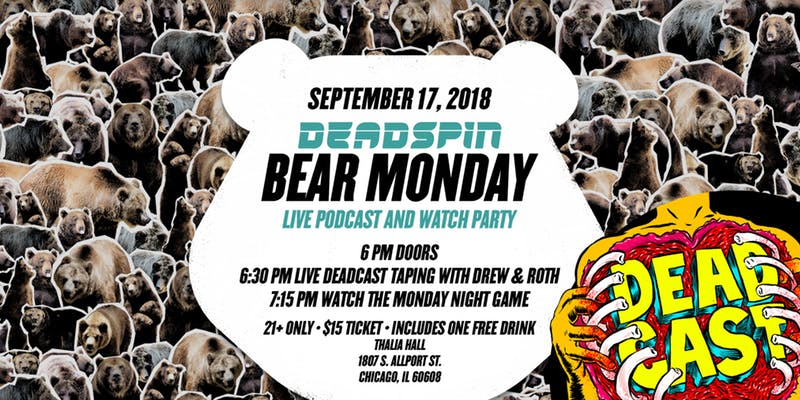 Doors open at 6 pm with the show starting at 6:30, so make sure you're on time! Hosts Drew Magary and David Rothhe will spin their NFL knowledge at the live recording of Deadcast for 45 minutes, and trust me when I say it will be full of sick burns. Specifically all over the Bears, but let's be honest: they maaaaaybe deserve it.
After the show, you'll get to watch the Bears play the Seahawks on the big screen at Thalia Hall at the 7:15 kickoff! This event only accepts entry from people 21+ since the $15 tickets include a free beer with admission. Additional beer will be available for purchase. Make sure to send in your questions and concerns about—or rather concern for— the Bears before the show to deadcast@deadspin.com.
Featured Image Credit: Sports Mockery
Find what really matters in Chicago with the UrbanMatter app!
To download or see reviews from our users, head here.