Even though we city folk are well-versed with Old Man Winter, many Chicagoans dislike and complain about it nonetheless. But the one thing we do know is that the best way to deal with the cold and the snow is to embrace it, and a great way to do this is by embarking on a Chicagoland cross-country skiing adventure. It's a great workout and it's fun, too!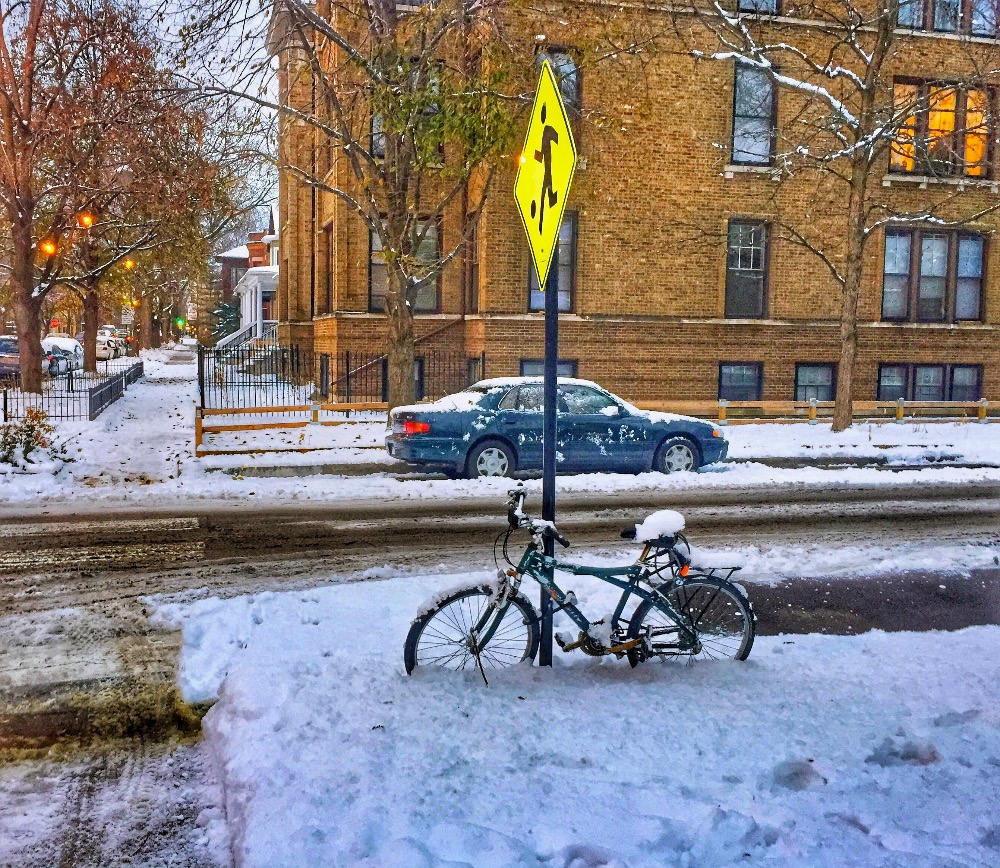 The last three winters have been pretty subpar in regards to snow. If this winter is more of the same, there is usually snow not too far away in Wisconsin, Minnesota, and Michigan. If we do get a few good storms, below are five Chicagoland locations to go cross-country skiing.
Related: Cross-Country Ski Destinations in Southern Wisconsin
Moraine Hills State Park
This is where I first learned to cross-country ski. For those of you who are new to the cross-country world, a moraine is a hill created by sediment formed by moving glaciers. Glacial geology is a goldmine for skiers. Instead of the flatlands found in most of the state, the glacial area in Northwest Illinois created perfect cross-country skiing conditions. There are ten miles of trails at Moraine Hills, but the Lake Defiance and Leatherleaf Bog trails are the best for skiing.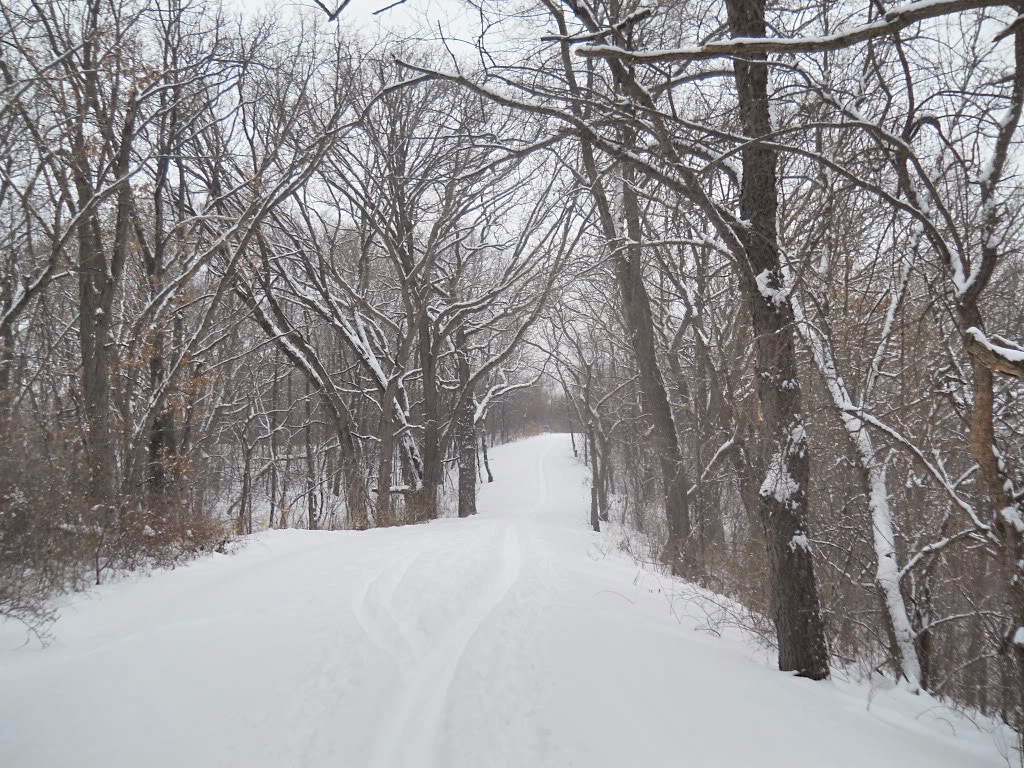 Camp Sagawau
Camp Sagawau is the best cross-country ski trail in the immediate Chicagoland area, hands down. They have a Nordic Center and they groom the trails when there is snow. Most importantly, they do not allow hikers or dogs on the groomed trails. It is not necessary to have groomed trails for skiing, but the experience is so much better when they are. Some local trails groom, but then do not prevent hikers and dogs from walking the trail, which offsets and essentially ruins the effort.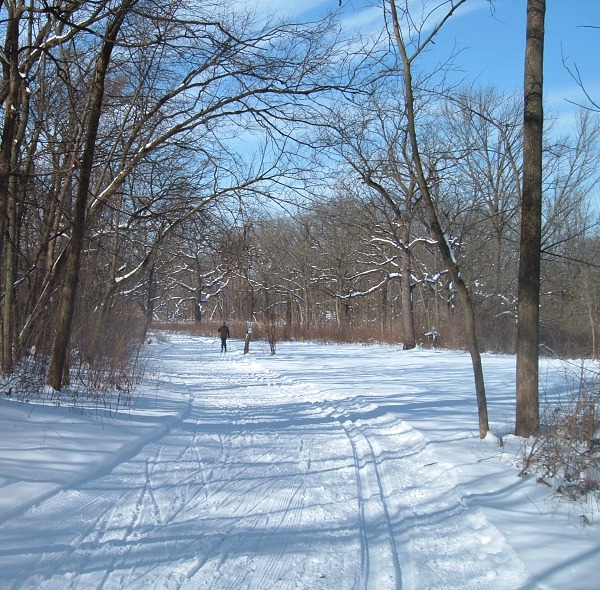 For those unfamiliar with grooming, this is when the snow is compacted and two tracks are set for skiing. Grooming for skate-skiing just compacts the snow down without the tracks. Usually, this is done with a snowmobile pulling a grooming apparatus behind it.
Camp Sagawau only has about three miles of trails, but they have a couple of nice hills, and you can ski the loops over and over again to increase mileage. The Nordic Center offers rentals on a first-come, first-serve basis.
Heller Nature Center
Heller Nature Center in Highland Park has three miles of groomed trails. They also offer rentals when ski conditions are right. This is one of the few local ski areas I have yet not visited. I hope to check this off my list this winter.
Related: 8 Popular Movies Created By Black Directors to Watch This Weekend
Your local forest preserve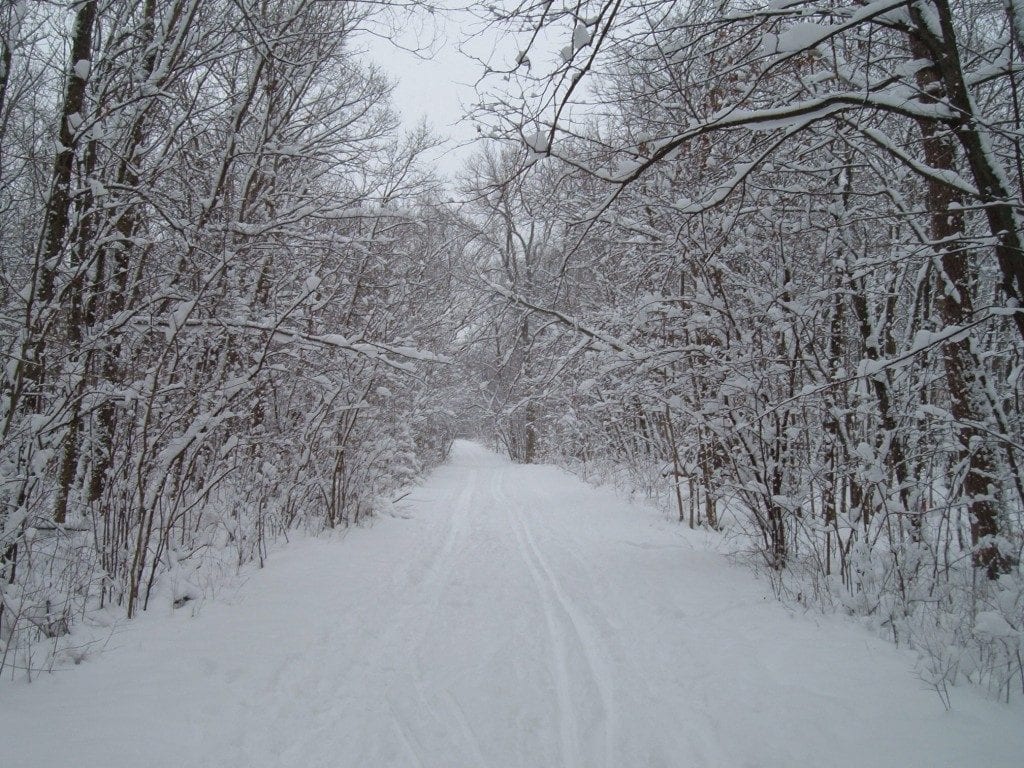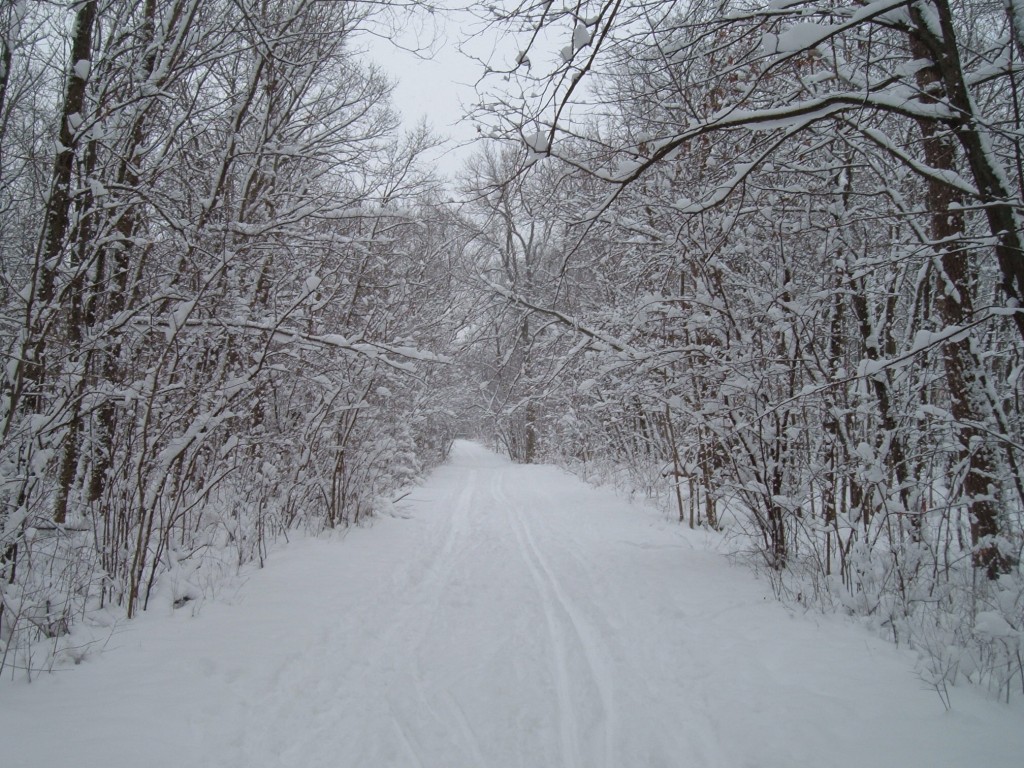 Camp Sagawau is the best Chicagoland forest preserve location to ski at, so it deserves its own listing. Several other forest preserve locations offer quality skiing. The top locations that come to mind are Deer Grove near Barrington, Waterfall Glen near Lemont, and Blackwell Forest Preserve near Warrenville.
Deer Grove has a six-mile loop trail that follows the outer area of the forest preserve. Waterfall Glen has a 9.5-mile loop that is groomed but then damaged by walkers. Waterfall Glen has thousands of pine trees planted, so it is perhaps the most scenic cross-country ski trail in the area. Blackwell Forest Preserve boasts over seven miles of trails.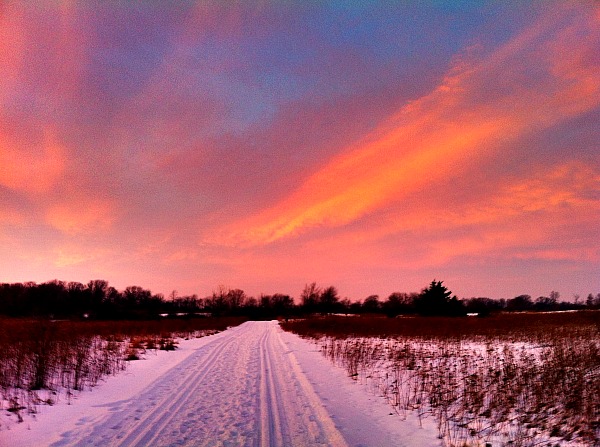 Northerly Island or your local park
A groomed trail is the best option, but any local park, green space, golf course, or even abandoned lot can be used for cross-country skiing. Some of the best locations for this in the Chicago area are Northerly Island, Grant Park, Lincoln Park, or any park along the Chicago River. I carry my skis over to River and Ronan and cruise in the grassy area through the trees. On certain occasions, Northerly Island will rent out cross-country skis.
Related: The Best Classic Game Shows That Are No Longer on TV
Rock Cut State Park
A bonus 6th place is Rock Cut State Park near Rockford. It is an hour and a half outside of Chicago, but it has the best trail system in the state. The park also offers not only rentals but lessons when there is snow on the ground. Rock Cut is the biggest state park in northern Illinois, and it might be the most scenic, especially when the trail follows beautiful Pierce Lake.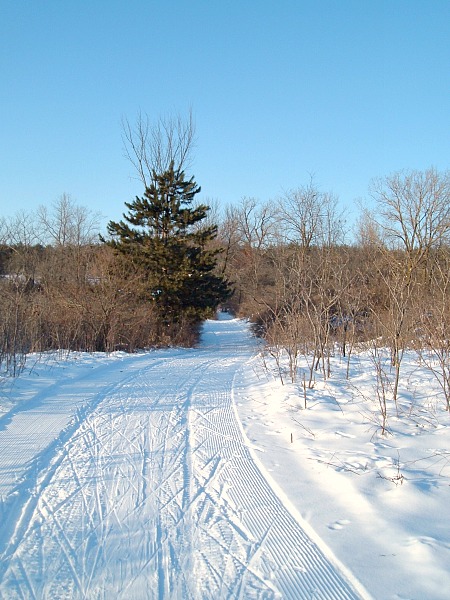 Ski rentals in Chicago
Heller Nature Center, Camp Sagawau, and Rock Cut State Park offer cross-country ski rentals. Northerly Island sometimes offers this service. Other local places to rent include REI, Arrowhead Golf Course in Wheaton, and Sportsmans Country Club in Northbrook. Check out this link for more information.
The next time a winter storm dumps six or more inches of snow on the Chicagoland area, don't bicker and moan. Go out to one of these locations and enjoy a true urban winter adventure.
Follow Traveling Ted on Instagram for more outdoor adventure tips from around the Midwest, the country, and even abroad.