No shade to Drew Carey, he secured a life-time gig in entertainment, but was there anything better than Bob Barker-era Price is Right? The guy made that weird tiny microphone work. Bob cared about homeless pets and sashayed around the set of that classic game show with such poise he made big games and guessing the price of waterskis seem classy. Jeopardy is going through a sea change of its own, with a series of interim hosts following Alex Trebek's death–another tv game show to outlast its iconic host. When the public loves a game show, we love it. But sometimes love – and dedicated viewership – isn't enough to keep something on the air. Few are lucky to have thousands of episodes like Jeopardy, Wheel of Fortune, and Price is Right. Here are six old game shows we wish were still around today.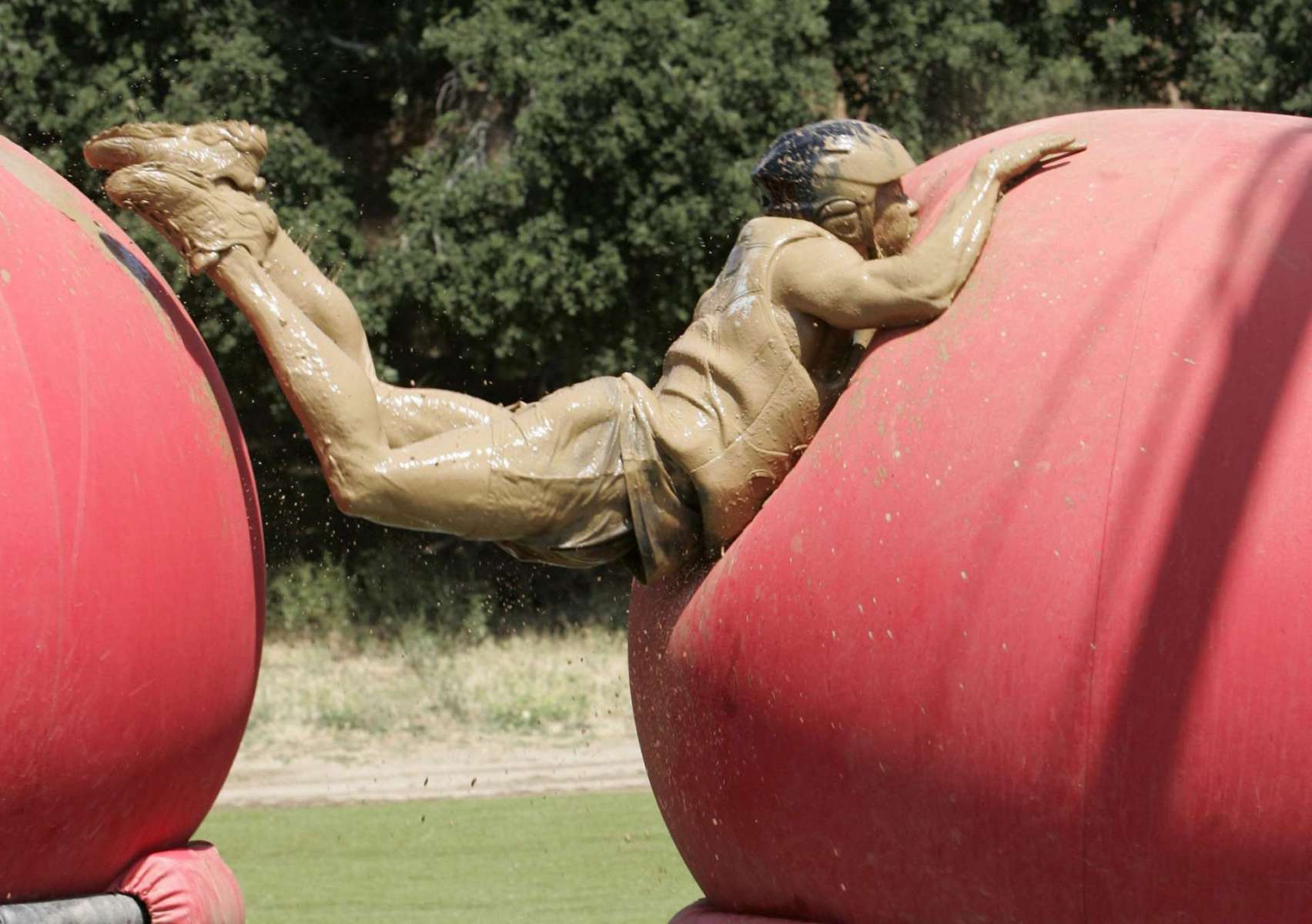 The entire premise of Wipeout was knocking people off of foam obstacle courses with hydraulics wrapped in foam. The classic tv game show ran for seven seasons, from 2008 to 2014, which was more than enough, but that doesn't mean we can't miss it. The more distilled form of the show is on YouTube, and lets you view the epic hits without the hosts' annoying banter.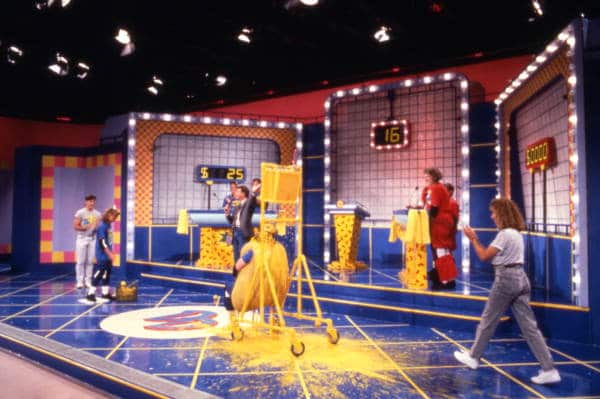 As far as super-cute old game shows, it doesn't get much better than Family Double Dare. It's families assembled in two teams who compete in physical stunts – which required eye goggles and/or a helmet – and trivia questions. The grand prize for the original Double Dare (kids only) was a vacation package or a trip to Space Camp, solidifying its place in our nostalgic-prone hearts. But the family version, complete with parents in elbow-guards and knee-pads running the obstacle course, is unbeatable and one of our all-time favorites from Nickelodeon.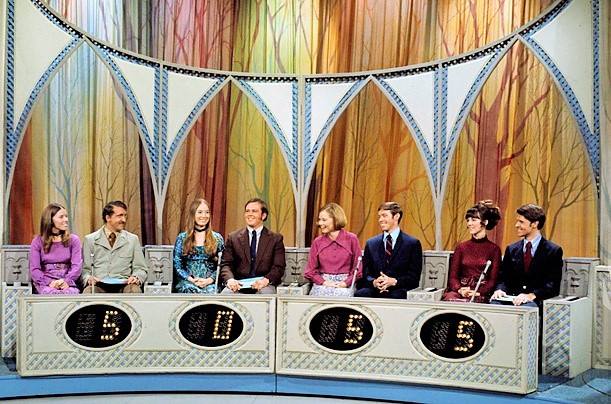 There's a lot to regret about the Newlywed Game. Casual sexism is pretty intrinsic to its formula, and a lot of the jokes stem from people just not knowing words. But there's something great about people who aren't on television in the pursuit of fame or to gain followers on TikTok. Contestants are shy; they blush, and they say more than they mean to–often vulgar or way too personal. There was no internet, so if their friends and family missed their one episode, that was it, no hot-takes, think-pieces, or "link in my bio!" It's charming and irreplaceable from a forgotten time in television's history.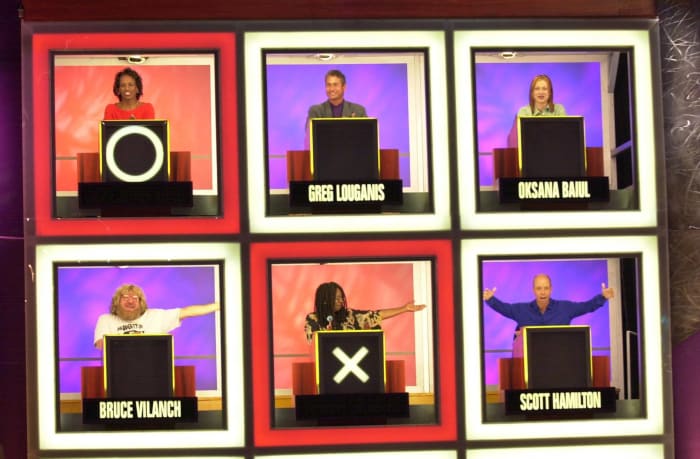 The third iteration of Hollywood Squares was pretty much the Masked Singer of the early aughts. The puzzling part is the big-names that signed on to sit in the squares. Whoopi Goldberg, Robin Williams, Bruce Vilanch, and Bobcat Goldthwait. It was a way for fading actors to keep their beach homes. But they gave actors and comedians space to run with bits, and there was a feeling of contained chaos. If you're of a certain age, watching this old game show on TV after school played a significant role in forming your sense of humor–for better or worse.

Ask any Millennial about Legends of the Hidden Temple and it's guaranteed they not only wish it was still on, but that they could be on it to this day. Netflix tried, with Floor is Lava, but it's just not the same. The aesthetic is spot-on; contestants' poorly fitting matching outfits, helmets and mouth guards for safety, all combined with high-production, entirely nonsense games. Somehow the formula created arguably the best television of the early 90s.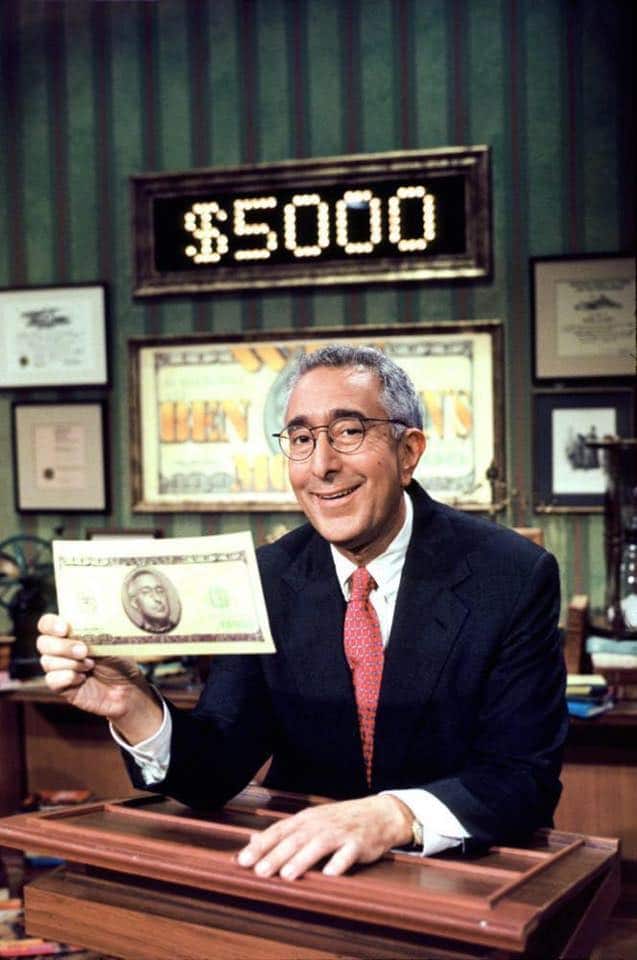 Who knew Ben Stein's monotone voice would be a cultural milestone of the turn of the millennia. The premise of this classic game show was that Ben Stein was putting up $5000 of his own money every episode that three contestants could win by answering trivia questions. Featuring a very young Jimmy Kimmel as the host, it was a much more casual version of Jeopardy, borderline inappropriate, for a rowdier crowd. It wasn't Ben Stein's bank account funneling money to the contestants. Instead, whatever was won on the show came from a pool of funds that Ben Stein would get at the end of every season.
Photo Credit: Nickelodeon on Facebook