Each year, Chicago hosts a series of programs held by authors, educators, and other folks with smarts to encourage hungry minds to feed their curiosity. This series is called the Chicago Humanities Festival and it's returning October 26 – November 10.
Chicago Humanities Festival is all about bringing great minds together who help shape the world for the better. The core values behind this fall festival in Chicago are what power the success behind it. Their dedication to Quality is reflected in the talent and knowledge demonstrated by their speakers. A focus on Thoughtfulness allows for stimulating discussions on relevant topics. An encouragement of Diversity creates an open and welcoming dialogue and a commitment to Accessibility breaks down barriers to make the Chicago Humanities Festival available to everyone in the community.

The Theme for the Chicago Humanities Festival is 'Power'
The Chicago Humanities Festival theme this season is 'Power,' which will be reflected in some way through each program. Although the Chicago Humanities Festival holds events throughout the year, the upcoming fall edition is bringing some exciting new faces. Last year, Chicago attendees were treated to appearances by Tom Hanks, Abbi Jacobson, Daniel Barenboim, and Alice Walker. This year, this fall festival in Chicago will feature presentations by Patti Smith, George R. R. Martin, Rachel Maddow, Julia Louis-Dreyfus, Henry Louis Gates, Jr., John Hodgman, among many others.
Aside from holding these events, the Chicago Humanities Festival does ongoing work with the community, offering a variety of educational resources to students and teachers including a library and seminars. To find out how you can support the organization's cause, visit their membership page.
Attend the Shortlist Festival To Participate in Fun Contests
You don't have to wait until the Chicago Humanities Festival debuts to get in on the action, though, as a few select programs are held at earlier dates. The kickoff to this year's festival is the Shortlist on September 23, an event at Lagunitas Brewing Company for young, creative professionals in their 20s and 30s to mingle and engage in contests for grand prizes.
Programs for this fall festival in Chicago will take place at multiple venues throughout the city, so attendees should visit their site to find their desired program's location and find parking nearby. The organization aims to make its programs as affordable as possible, with tickets being available for purchase on October 1. Members, students, and teachers are eligible for Chicago Humanities Festival ticket discounts and can purchase their tickets on September 24.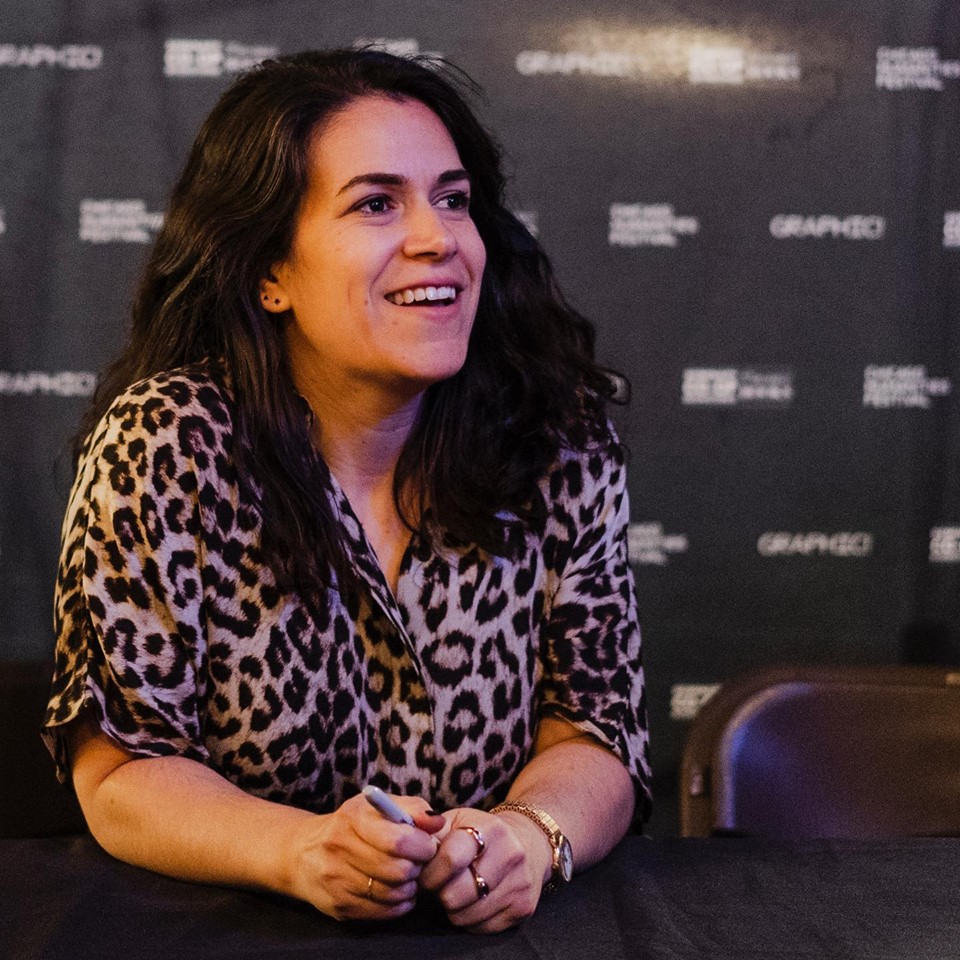 There are nearly 100 different programs scheduled for this season's festival, but here are our highlights:
Chicago Humanities Festival Program Highlights
Ta-Nehisi Coates: The Water Dancer
Wednesday, Oct 2, 2019 | 7:00 pm – 8:15 pm @ UIC Dorin Forum – Main Hall ABC
An Evening with George R. R. Martin
Friday, Oct 11, 2019 | 7:30 pm – 9:00 pm @ Symphony Center
Rachel Maddow in Conversation
Saturday, Oct 12, 2019 | 7:30 pm – 8:45 pm @ Arie Crown Theater
Jodi Kantor and Megan Twohey: She Said
Tuesday, Oct 15, 2019 | 7:00 pm – 8:00 pm @ The Vic Theatre
Patti Smith: Year of the Monkey
Saturday, Oct 26, 2019 | 10:00 am – 11:15 am @ Symphony Center
Julia Louis-Dreyfus
Sunday, Oct 27, 2019 | 6:30 pm – 7:30 pm @ Cahn Auditorium
2019 Chicago Tribune Literary Award: Henry Louis Gates
Sunday, Nov 3, 2019 | 11:00 am – 12:00 pm @ Harris Theater for Music and Dance
John Hodgman: True Stories From Secret Rooms
Sunday, Nov 3, 2019 | 3:00 pm – 4:00 pm @ Field Museum
At UrbanMatter, U Matter. And we think this matters.
Tell us what you think matters in your neighborhood and what we should write about next in the comments below!
Featured Image Credit: Chicago Humanities Festival
READ MORE LIKE THIS
DOWNLOAD THE URBANMATTER APP
FIND PARKING