Get chuggin' at the 2019 Chicago Craft Beer and Pizza Festival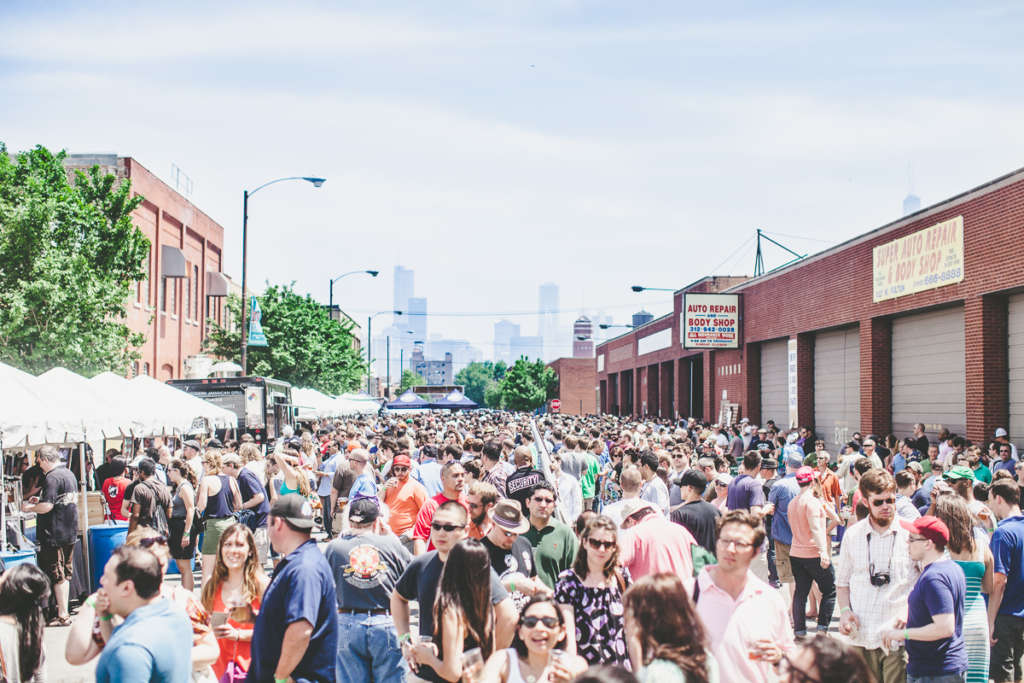 Okay, maybe don't chug; it's not that kind of party. But you're more than welcome to sample as many beers as you can over the course of the weekend. From July 20 – 21 in Lakeview, Special Events Management is hosting the Chicago Craft Beer and Pizza Festival, which brings together more than 35 local and national brewers to crack open a cold one with a piece of pizza. 
It's true that festivals can be overwhelming, so our favorite part about the Chicago Craft Beer and Pizza Festival is that it's exactly what it sounds like. You go, you drink beer, you eat pizza, you listen to music. There's really nothing else to it, and it sounds pretty damn stress-free to me!
General admission is just $40 and includes (20) 2-oz tasting tickets for you to sample any of the over 70 specialty brews available. With over 35-plus local and national breweries in attendance, you'll explore many of Chicago's eclectic beers and then some. It also means there are going to be a lot of drunk people there. A lot.
While the list of breweries may change leading up to the festival, you can expect Virtue Cider, Moody Tongue, Goose Island, 3 Floyds, Right Bee Cider, Hopewell, Revolution, and Chicago's newest taproom, Twisted Hippo, to make an appearance. Pizza vendors include Bacci, Fernando's Tequila Bar & Restaurant, Gusi's, and Paulina Market.
Join the hopped-up fun by purchasing tickets to the Chicago Craft Beer and Pizza Festival. It's time to get excited for the live entertainment, tented tasting areas, and even your own souvenir tasting glass! I know that's what you're most excited about.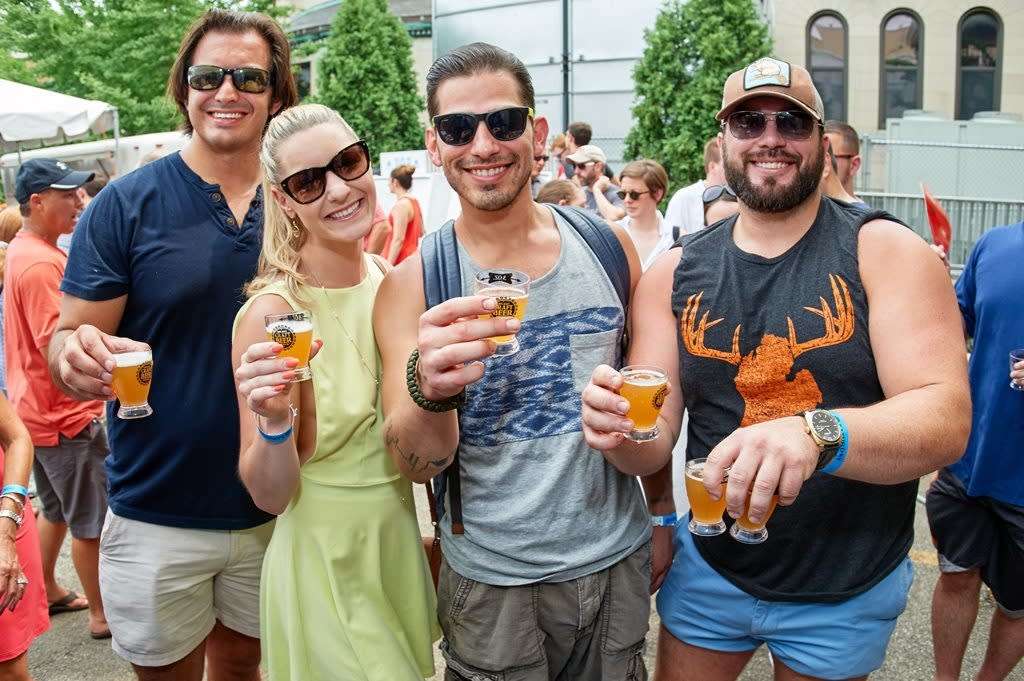 Event Information
Location: On Lincoln Ave between Roscoe and Addison
General Event Hours: 12 pm – 10 pm Daily
Private VIP Area Tasting Hours: 12 pm – 3 pm, 5 pm – 8 pm Daily
General Tasting Hours: 1 pm – 8 pm Daily
Ticket Information
GA Advance Tickets: $40 for 20 tickets*
GA Day Of (if available): $50 for 20 tickets*
VIP Advance Tickets: $50 for 25 tickets*
VIP Day Of (if available): $60 for 25 tickets*
Designated Driver: $20 (lol sucks to be you)
*Each ticket will get you one (1) sample size beer of your choice (except DD obviously)
What You Get – VIP
25 tasting tickets
1-hour early access to the general tasting area from 12 pm – 8 pm
Access to the private VIP area with exclusive tastings menu only available to our VIP guests (12 pm-3 pm, 5 pm-8 pm)
Souvenir tasting glass
Live music and seating area
What You Get – GA
20 tasting tickets
Access to the general area from 1 pm – 8 pm
Souvenir tasting glass
Live music and seating area
Live Entertainment
Saturday
1:30 pm – One Moment From Glory
3:00 pm – The Right Now
4:30 pm – Freddy Jones Band
6:30 pm – Queen Explosion
8:15 pm – Too White Crew
Sunday
2:00 pm – Ultrabeat
3:45 pm – Fletcher Rockwell
5:45 pm – Mr. Blotto
8:15 pm – Rod Tuffcurls
At UrbanMatter, U Matter. And we think this matters. 
Tell us what you think matters in the Lakeview neighborhood and what we should write about next in the comments below!
Find what really matters in Chicago with the UrbanMatter app!
To download or see reviews from our users, head here.