He's donated millions to Chicago Public Schools. He's put on surprise Childish Gambino concerts for Chicago kids. He's brought Alicia Keys and Kanye West together for a pop-up fest we STILL can't stop talking about.
It's a bird, it's a plane, it's Chance the Rapper: Chicago's very own superhero.
And he's just done it again.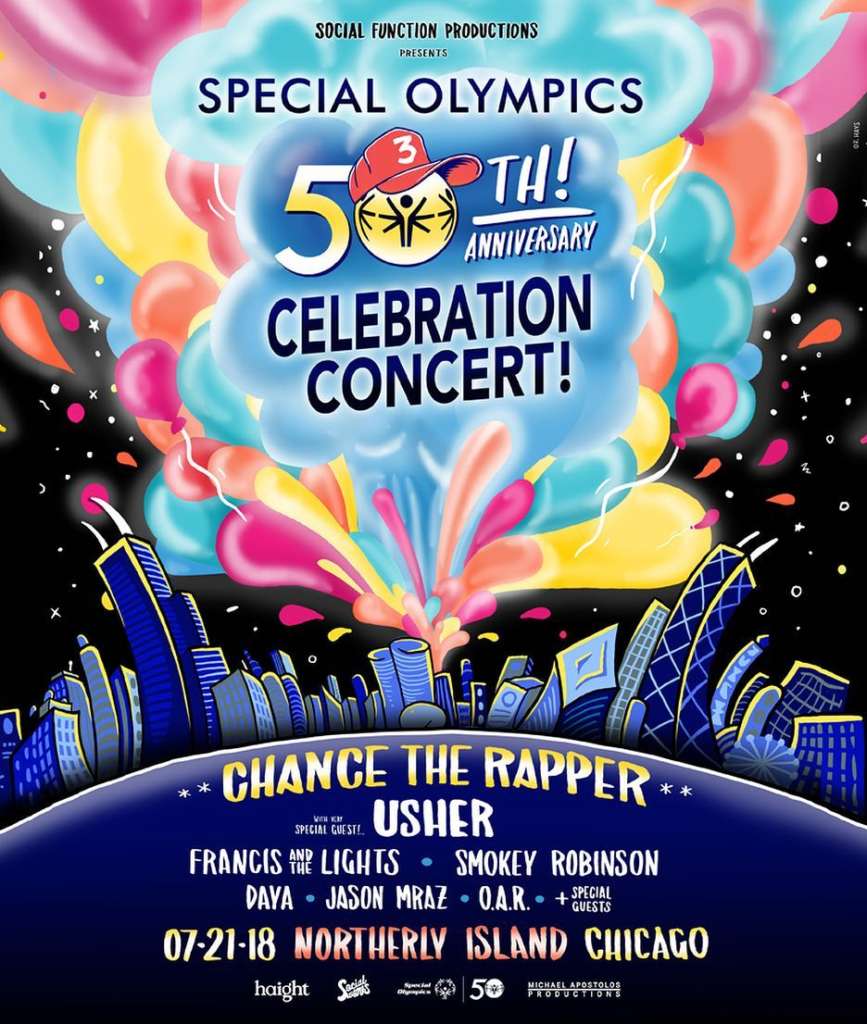 Chance's brand-new events organization, Social Function Productions, has announced that it will help throw a massive concert this summer in celebration of the Special Olympics' 50th anniversary.  Throwing it back to the first Special Olympics – which was held at Chicago's own Soldier Field in '68 – Chance's blowout event will take place at Huntington Bank Pavilion on Northerly Island on July 21.
And if his past events are any indication, this concert is gonna be EPIC.
As of today, Chance has announced that Usher, Smokey Robinson, Jason Mraz, OAR, Francis and the Lights, Daya, and HIMSELF will be joining the lineup to celebrate the venerable organization. Although, as the king of Chicago surprises, we wouldn't be shocked if there were a special guest or two added into the mix.
Doors to the Special Olympics 50th Anniversary Concert will open at 5pm, and tickets to the birthday bash will cost anywhere between $50 and $150.
For more info, check out the Special Olympics website, here.
To stay tuned on everything Chance, give his twitter a follow, here.
Featured Image Credit: Chance the Rapper for Billboard via Chance's IG