'Tis the season to be singing, folks! Grab family and friends and help spread some joy this holiday with classic Christmas caroling. Here are to best places to go for caroling in Chicago.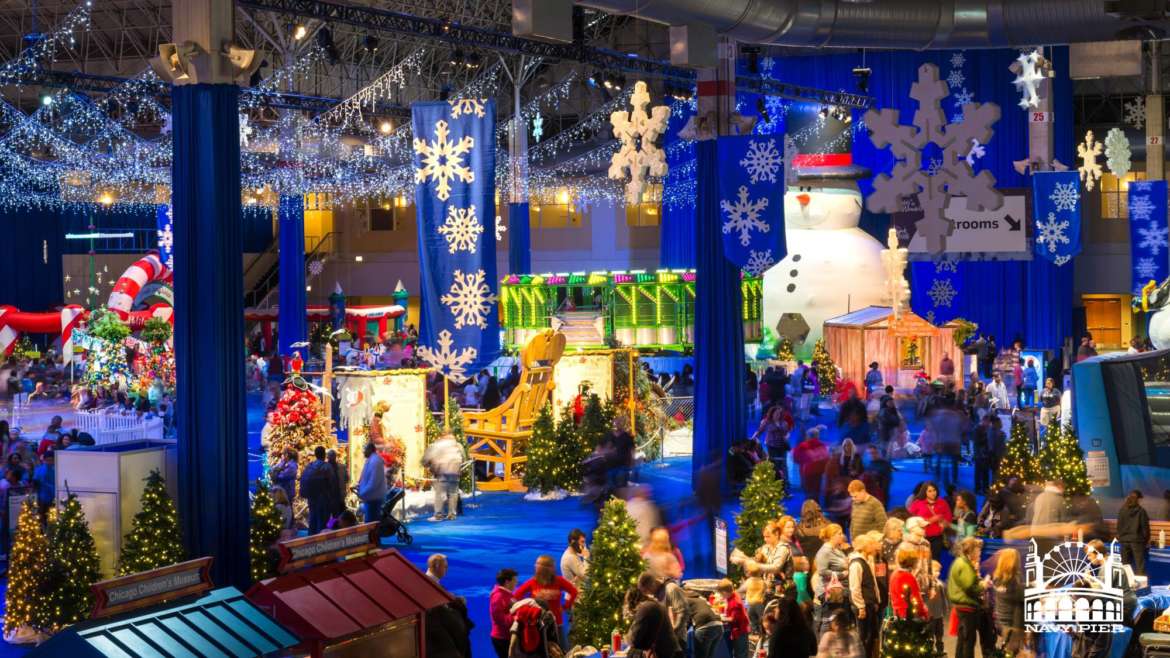 Navy Pier 
There are plenty of magical moments happening at the annual Winter WonderFest, and caroling is definitely one of them. Full with lots of people, wintry activities, and awesome entertainment, the Navy Pier is the perfect location to get voices rising in the name Christmas.
Beginning on December 6 at 6 pm, this event lasts through January 12. Tickets and more information are available online.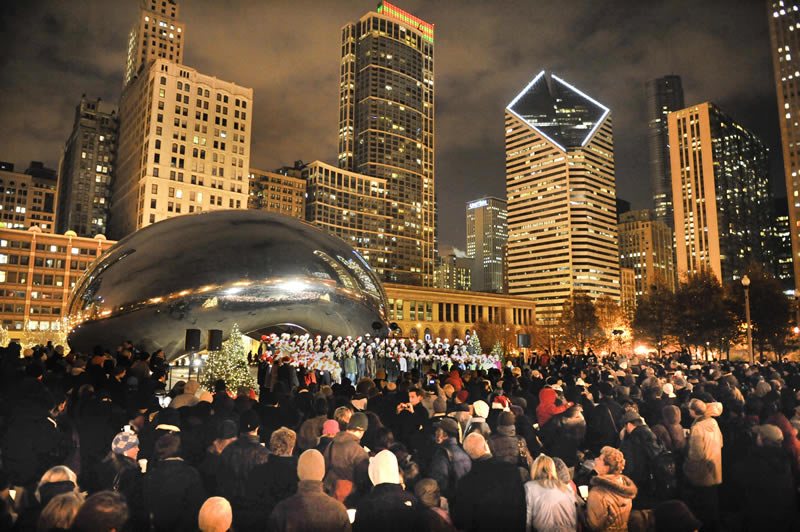 Millennium Park 
One thing's for certain, the Bean is the gift that keeps on giving. Noted as the annual caroling event, this notorious attraction is the place to be if looking to sing along with Chicago's professional chorus. Guaranteed to put you in the holiday mood, this FREE event started on Friday, November 29, from 6-7 pm, and continues every Friday through December 20.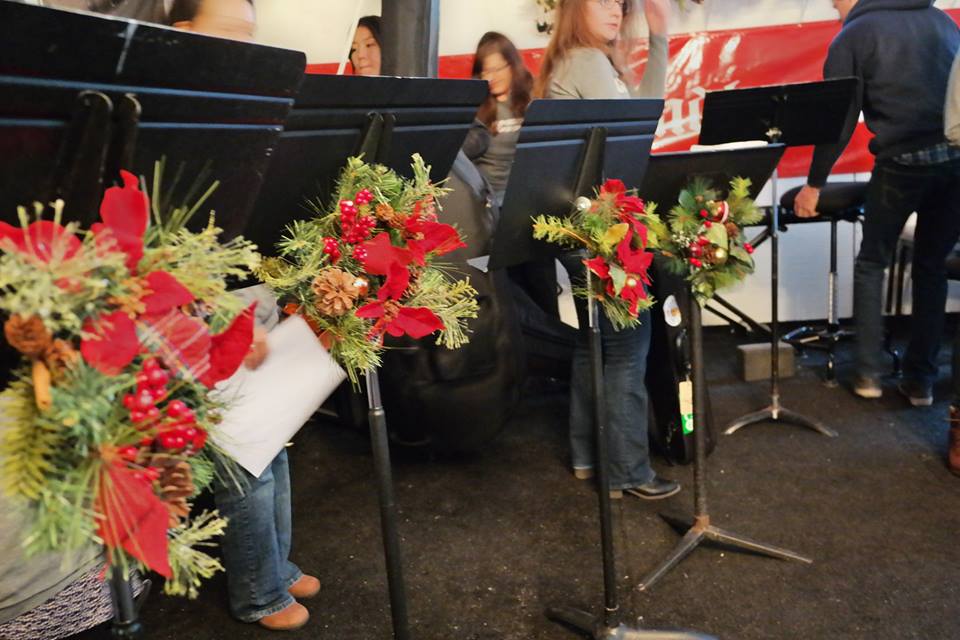 Daley Plaza 
Noted as one of the largest holiday extravaganzas, Christkindlmarket floods Chicago every year with rich German culture and uplifting singing from our favorite carolers and performers. Not only is this event a great place for caroling, but you can also grab food, drinks, and merchandise while you're at it.
Starting November 25 through Christmas Eve, this market is open Sunday through Thursday from 11 am – 8 pm, and Friday through Saturday from 11 am – 9 pm.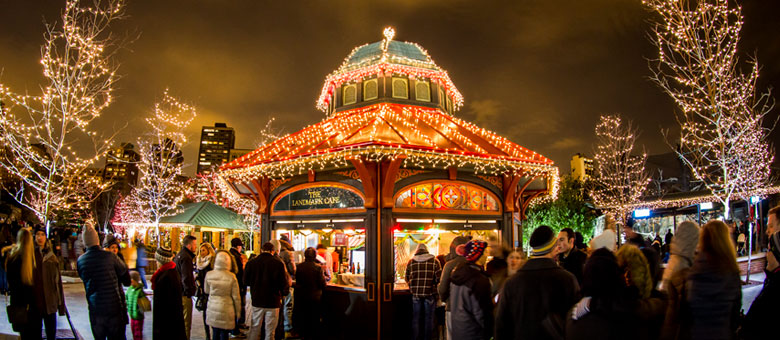 Lincoln Park Zoo
What's so awesome about Zoolights is that they have designated strolling days just for caroling! It's featured on weeknights and family night Mondays. I promise you, there's nothing better than singing under an infinite wonderland of beaming lights!
Any awesome caroling places left out? Let us know below!