There's nothing quite like getting dressed up for a massive four-course dinner you definitely can't afford. And what better place to indulge in these fake-it-til-you-make-it moments than at one of Chicago's best steakhouses?
While many of us can't handle going all out like this every weekend, it's nice to take bae for a classy steakhouse dinner on those special occasions once in a while. And you might as well indulge in the very best of the best.
Next time you're looking for a place to chow down on some damn good beef, potatoes, and pricey wine, here are Chicago's greatest steakhouses.
5. Bavette's Bar & Boeuf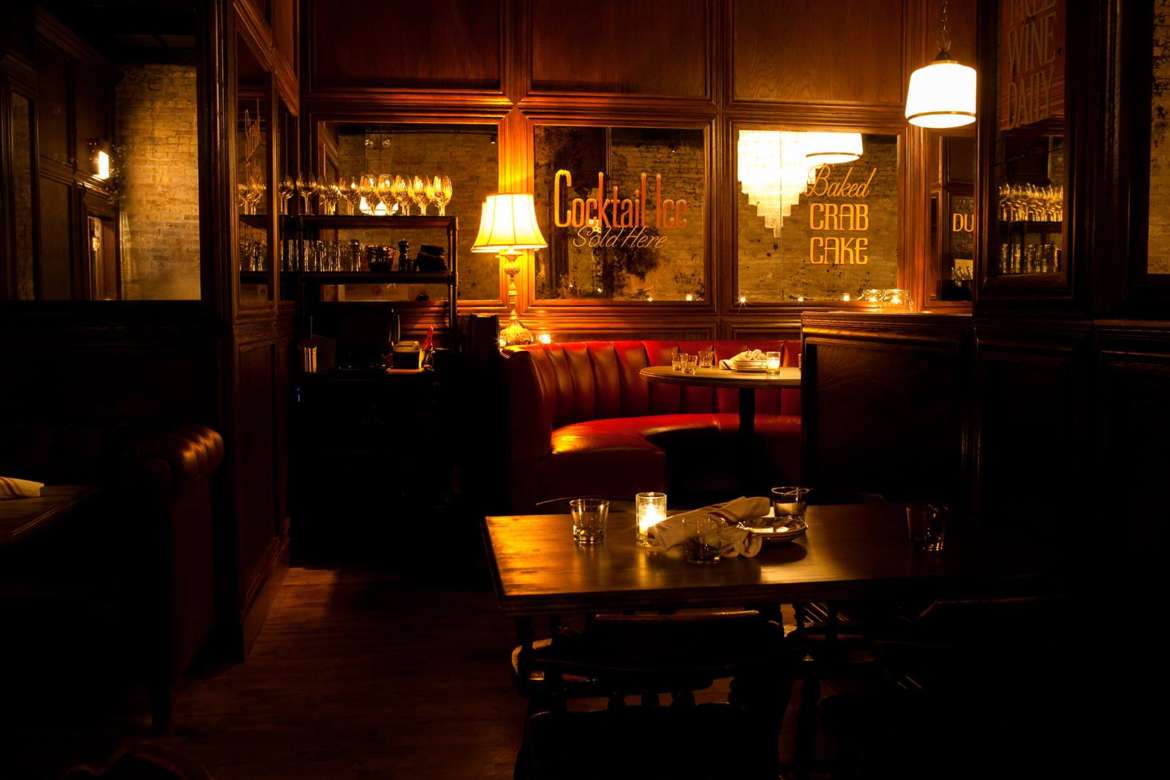 218 W Kinzie St • $$$
While reservations are not required at this high-end French steakhouse, it's assumed you'll have to wait awhile, no matter what time of day it is, for a seat at their tables. As smooth jazz plays in the background, you'll be treated to some of the most professional service you've ever had and mounds of steak to satisfy your every craving. As long as you're expecting the huge bill you're bound to receive by the end of your meal, there's no reason not to love your dinner at Bavette's.
4. Michael Jordan's Steak House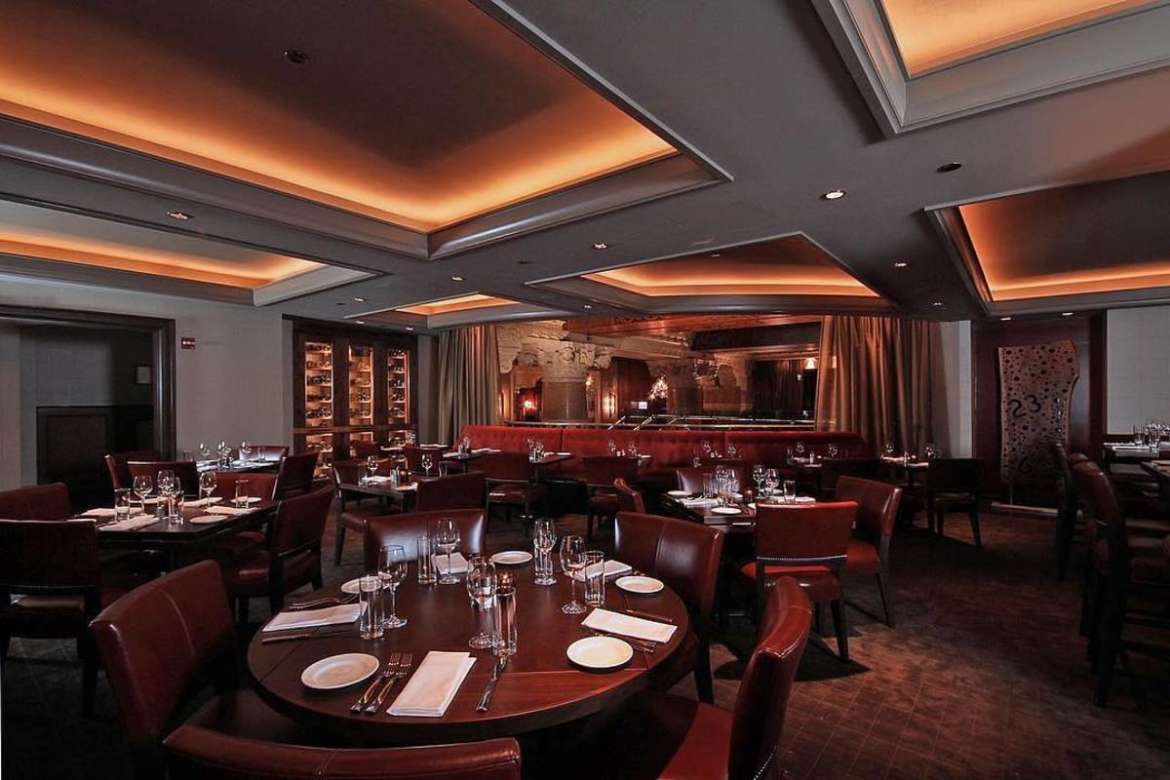 505 N Michigan Ave • $$$
As creatively classy as this place is, it's also home to some of the best steak Chicago has to offer. Dine like the G.O.A.T. himself in this upscale restaurant, where the prime cuts are grass-fed and the wine is a collection of MJ's favorites. This unmatched vibe features decor reminiscent of His Airness, making sure all the warmth in the world is packed into the dining room. A night out at Michael Jordan's Steak House is an unparalleled experience, granting you an all-inclusive encounter with fine dining in true Chicago fashion.
Read More: Steak48 Is a Steakhouse in Chicago That Reimagines What a Contemporary Steakhouse Should Be
3. Gibson's Bar & Steakhouse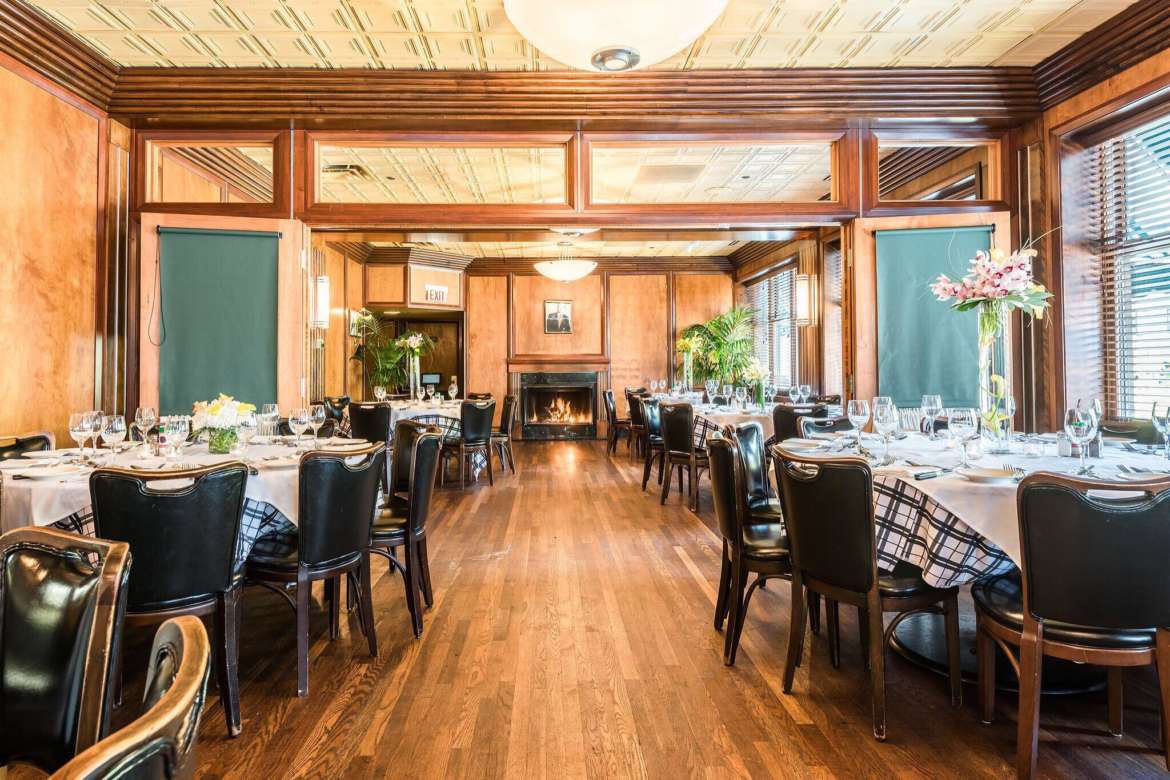 1028 N Rush St • $$$
One of the more unique aspects of Gibson's is that it follows its own USDA Certified Angus Beef Program and serves Gibsons Prime Angus Beef, which means they have complete control over how their meat is raised, fed, and prepared. That being said, Gibson's knows how to make a mean steak, whether you prefer it rare or well-done. With additional rooms prepped for private dining, you should consider Gibson's when searching for a venue for your next event.
2. Roka Akor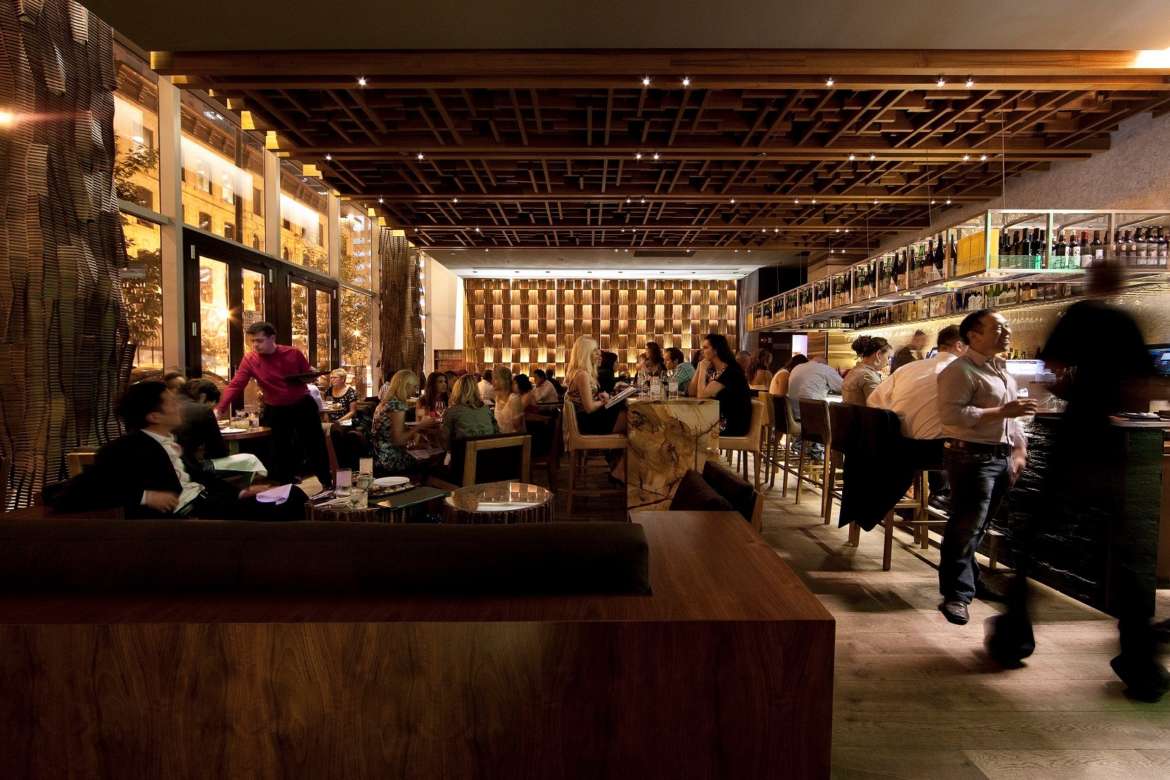 456 N Clark St • $$$
As far as fine dining goes, Roka Akor is as upscale as it gets. A contemporary and minimalistic aesthetic counters the eclectic variety of food they offer at this steakhouse, including various Japanese seafood and sushi, as well as their prime cut steak. This River North gem offers grand views of the city while you indulge in their flavorful assortment, leaving you pleased, comfortable, and full in their midst.
1. Fogo de Chão Brazilian Steakhouse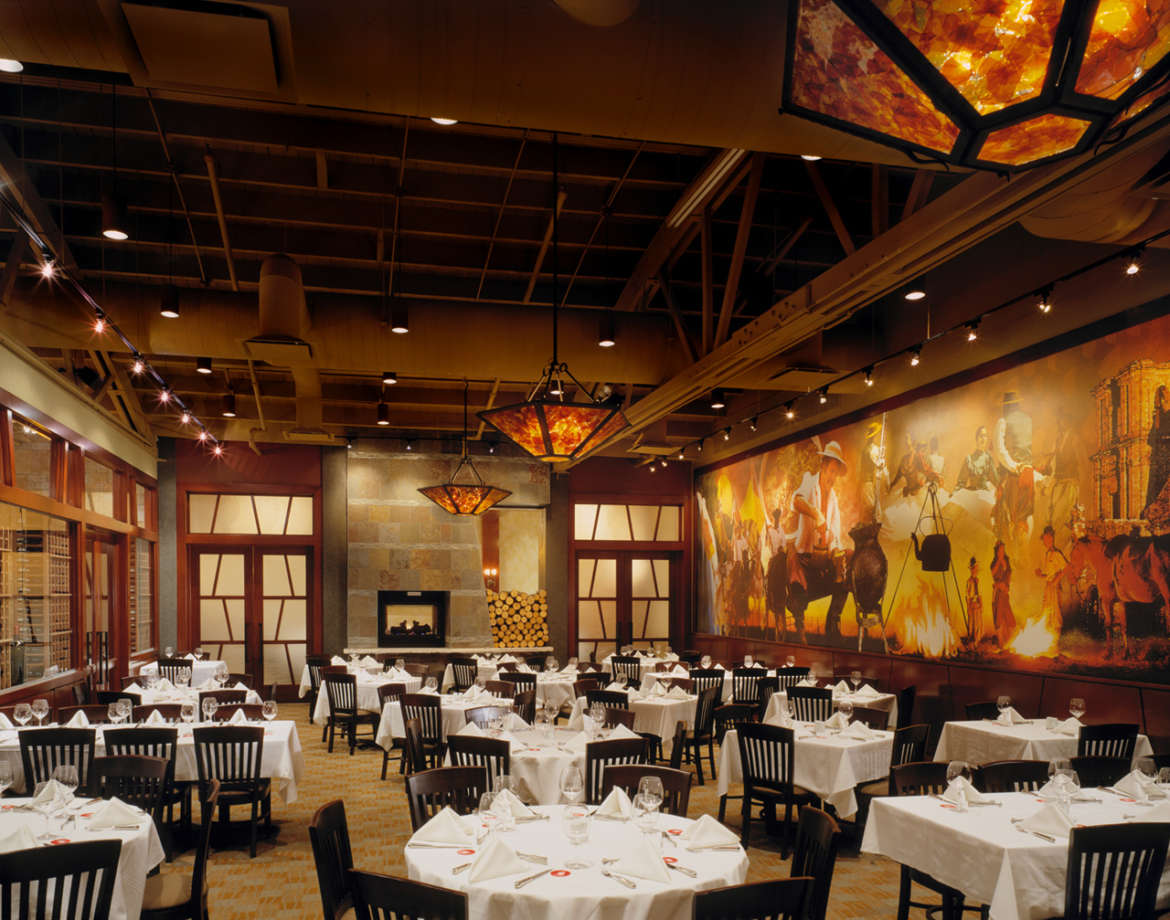 661 North LaSalle St • $$$
I mean, are you even surprised?
Fogo de Chão is a chain restaurant, sure, but its Chicago location is nearly unbeatable in terms of style, flavor, and service. This Brazilian all-you-can-eat steakhouse serves up some of the most deliciously seasoned meats you've ever tasted, hands down, and you're encouraged to take in the ambiance of the restaurant's satisfying warm tones as you indulge. Though their salad bar is also pretty incredible, unless you're a vegetarian, you're going to want to skip over this altogether to save room for more meat. When it comes to professionalism, their staff is above average in every way, so you're bound to leave here happy every single time.
Find what really matters in Chicago with the UrbanMatter app!
To download or see reviews from our users, head here.