Shaken, stirred, or on the rocks? Whatever your relationship is with liquor, you can realize its full potential: local, triple-distilled, and ambrosial. Chicago's ever-growing list of bourbon distilleries near you is sure to be an afternoon (or two!) of fun for you and friends. Get ready to lift your spirits with a variety of spirits!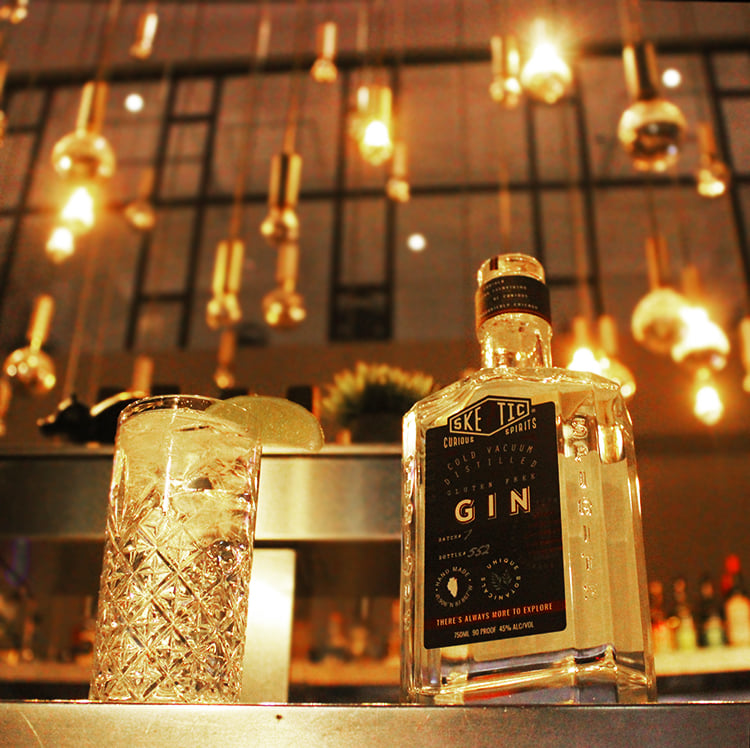 While a taproom is in the foreseeable future for Skeptic Distillery, you can sample their distinctive gin, whiskey, vodka, and special release selection at bars all over Chicago. Indulge your curious spirit and release your skepticism; these otherwise unattainable flavors are created via a unique cold vacuum distillation process. Through their handy-dandy online tool, it's easy to find Skeptic liquor near you, including popular establishments like Spilt Milk, The GMan Tavern, and Mercat a la Planxa.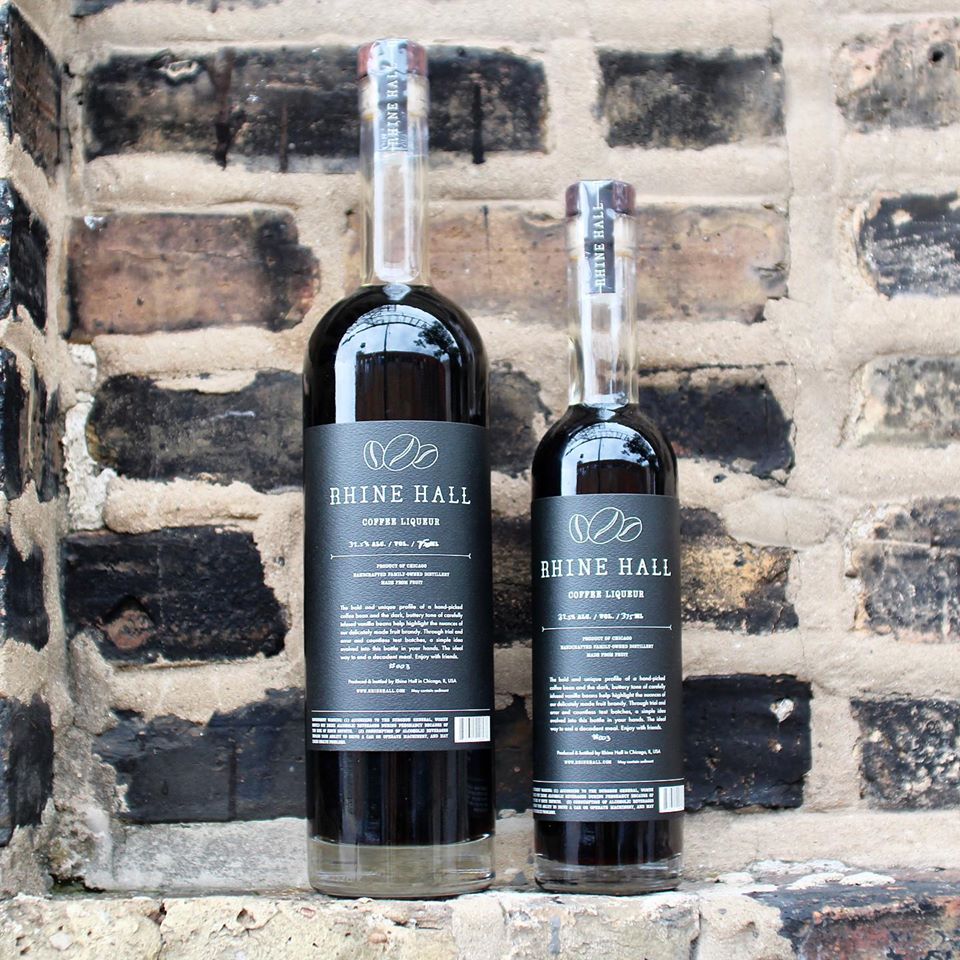 "Started from the bottom now we here" —Drake. Not to rewrite history here but Drake very well could have been speaking about Rhine Hall Distillery. Located in Chicago's West Loop, this distillery near you started as a passion project with deep Austrian-family roots that eventually grew into a full-fledged, father-daughter business. Enjoy any of their fruit-derived brandies (the Apple Brandy is highly rated and widely loved!). Maybe you're an aspiring bartender or the designated bartender of gatherings; in either case, you can peruse their recipes that feature their very own products, from the classic Old Fashioned to a swingin' Sidecar. Better yet, Wednesdays through Fridays and Saturdays, come for the tours and stay for the tasting room delights. Either way, you'll be nonstop obsessed about Rhine Hall Distillery.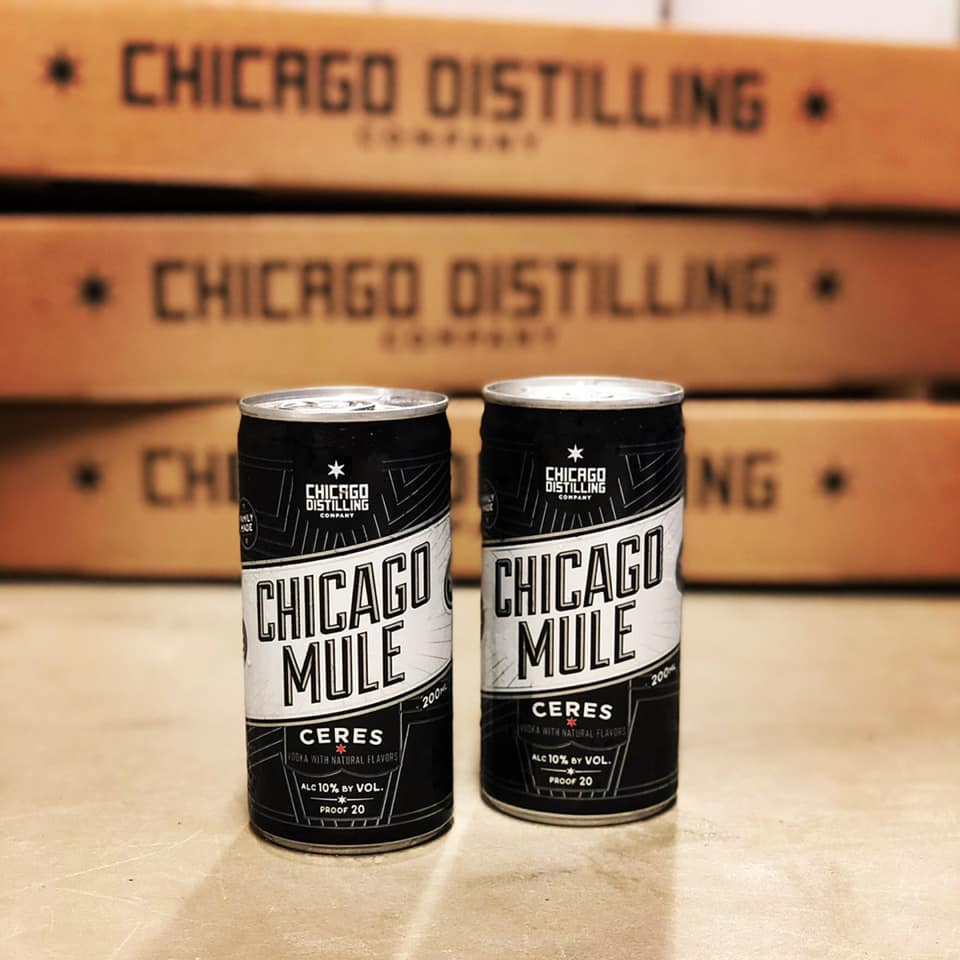 Based in the Logan Square neighborhood of Chicago, you'll find a massive brick structure complete with garage doors and spray-painted lettering. You're not in Kansas anymore and, what's more, you don't want to be! Enter your very own kingdom, where the yellow brick road is paved by grains, like wheat, rye, barley, and corn. This bourbon distillery near you offers a wide array of spirits — all locally sourced with organic grain. What's intrinsically captivating about Chicago Distilling Company is its hands-on approach; three generations in, they've learned the lessons from forefathers' past and bring them to present-day. You are able to watch the development of the final product. That's right, this building is the hallowed grounds for your favorite liquors and you can even book a tour or join in the tasting room!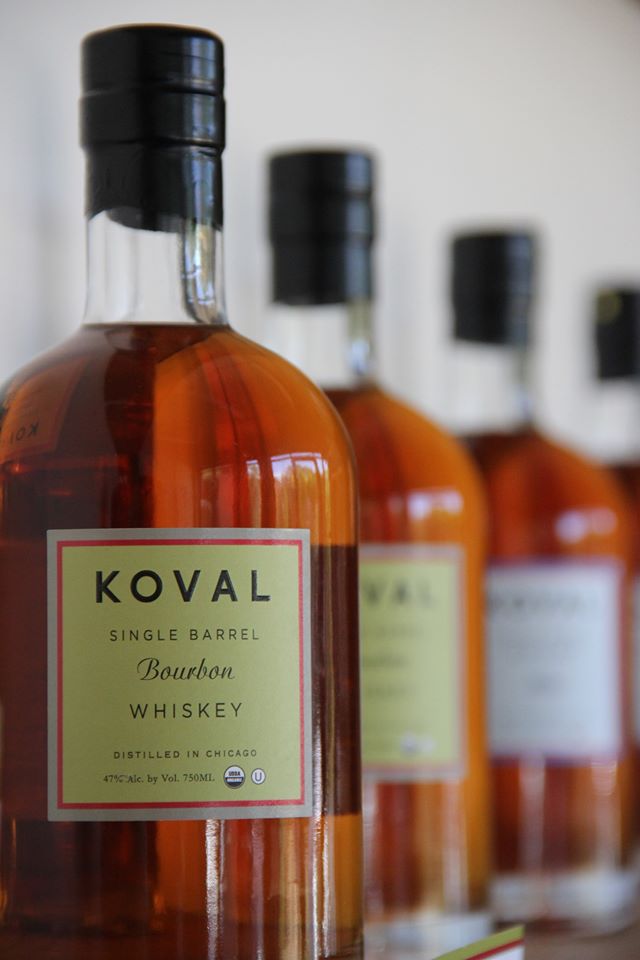 Nestled in a nook of Ravenswood, just west of Andersonville, is a gem for rugged liquor enthusiasts: KOVAL Distillery. From humble Austrian-immigrant beginnings, founders, Robert and Sonat, left academia to bring Chicago their interpretation on classic spirits. Being a woman-owned distillery that uses organic ingredients, KOVAL breaks the rules in order to recreate them in an even more endearing way. As such, in Yiddish, Koval means "black sheep." "Black sheep" or not, you'll want to be a part of this following!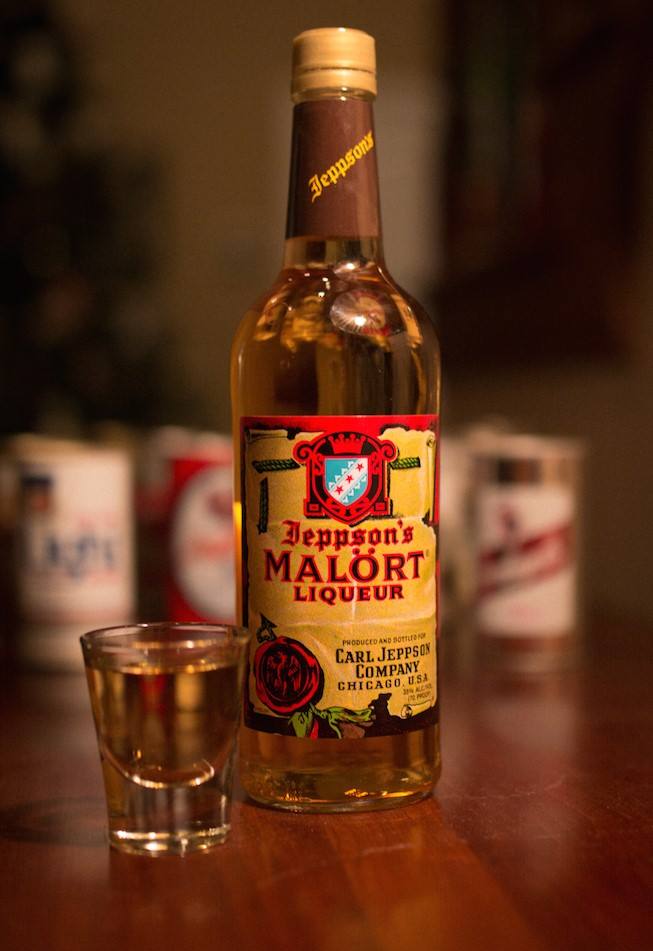 Both organic chemists and organic advocates will rejoice for the next distillery. Famed for Chicago and named for the two most important elements of alcohol's chemistry, i.e. Carbon and Hydrogen, CH Distillery is as scientifically sound as it is organically and locally sourced. Tucked away in the Pilsen neighborhood is a hometown distillery near you that specializes in vodka, gin, bourbon, and last but not least, Malort. That's right, in 2018, CH Distillery renewed Chicagoans' pride and joy, wormwood liquor, by acquiring Jeppsen's Malort. Come in on Saturdays for a 45-minute tour to observe, learn, and taste the offerings of CH Distillery. Want a taste but not a tour? Swing by their tasting room! You can't go wrong with the perfect union of art and science: CH distilled liquor.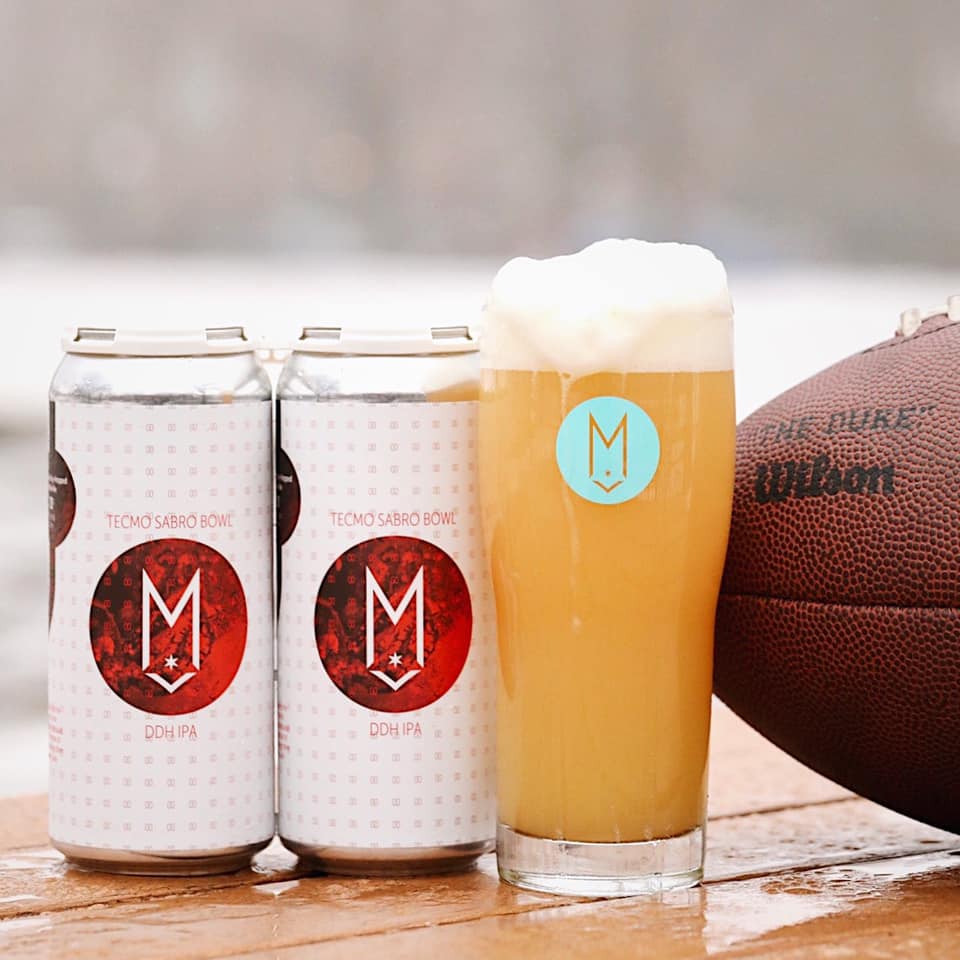 Another Logan Square staple is Maplewood Brewery and Distillery; if you can trust them with your brews, you can definitely trust them with your spirits (specifically malt whiskeys). The first of its kind as one of Chicago's best distilleries and breweries, Maplewood brings its maverick sense of self to all of its products (you can even track the progress of spirits from barrel to release). Growing since 2014, this Chicago-favorite has expanded to various other Midwest states, such as Michigan, Indiana, Missouri, and Kansas. Perhaps you'll join their Fifth-Year-Anniversary pour and tapping on February 8th, featuring a compelling stout (complete with chocolate, vanilla, and oreo notes).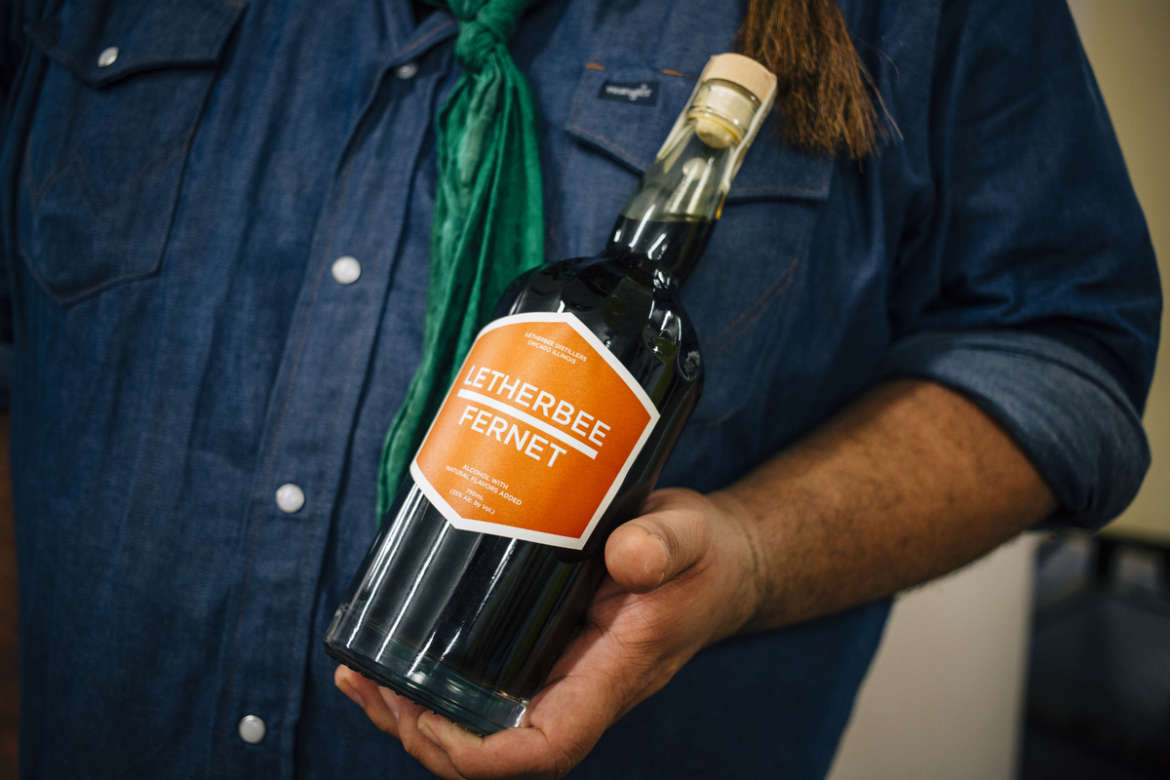 No corporations. No marketing. Wholly authentic. Seriously spirited. Letherbee Distillers is as rare and as individualistic as they come as one of Chicago's best distilleries. With a moonshine heritage (i.e. "Illinois Joy") that transformed itself into experimentation with herbs and spices, Letherbee Distillers brings its own botanical interpretation to authentic spirits. From absinthe to a variety of distilled gins, Letherbee took its humble and rebellious roots to an elevated and refined level — ready for you and your friends. Although they don't have a formal tour or tasting room, they can be found in a variety of retailers and taprooms, too!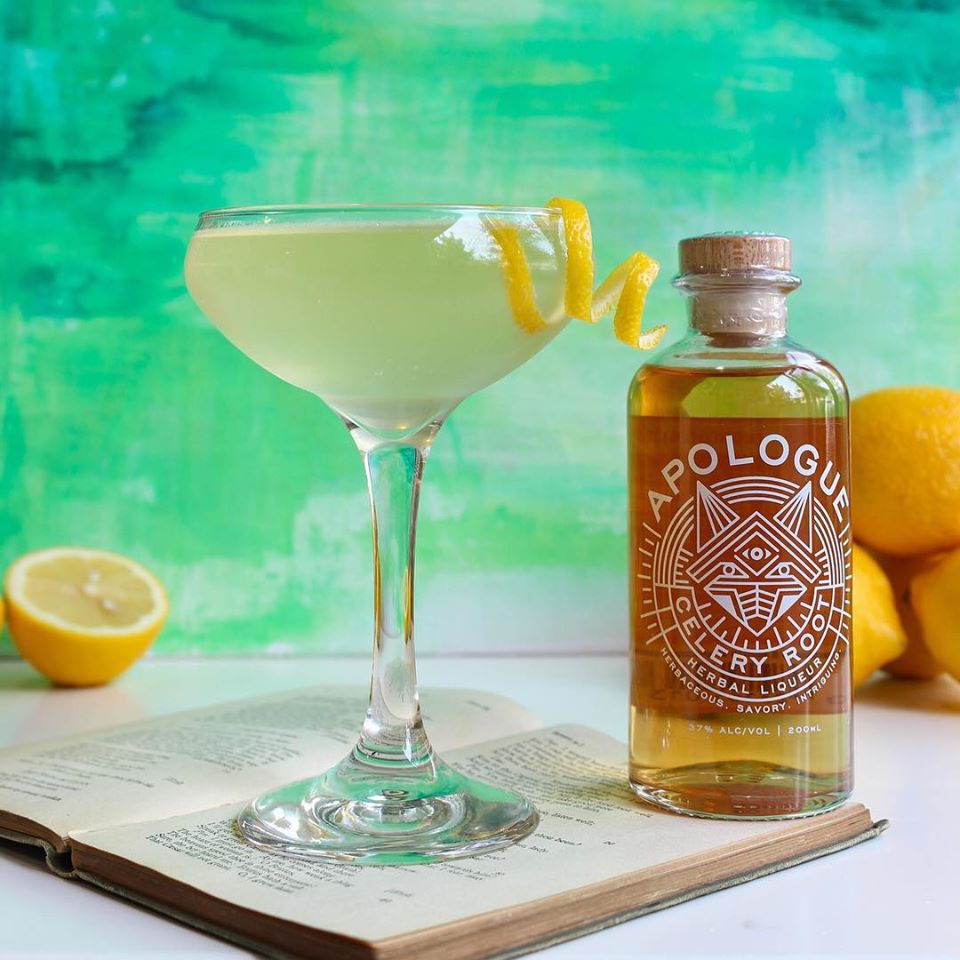 Ethical foodies and alcohol connoisseurs unite! Apologue is a tiny yet mighty liquor and bourbon distillery near you, complete with a variety of spirits that you can feel good about for both your taste-buds and your community. For one, Apologue is conscientious about their sourcing of ingredients; as such, they source from local, community farms and ensure that all ingredients are non-GMO. Apologue is on the frontier to ensure that farming is equitable and sustainable – for you and generations to come. Apologue may not have an official tasting room but they are found in a variety of your favorite places in Chicago — retailers and restaurants alike.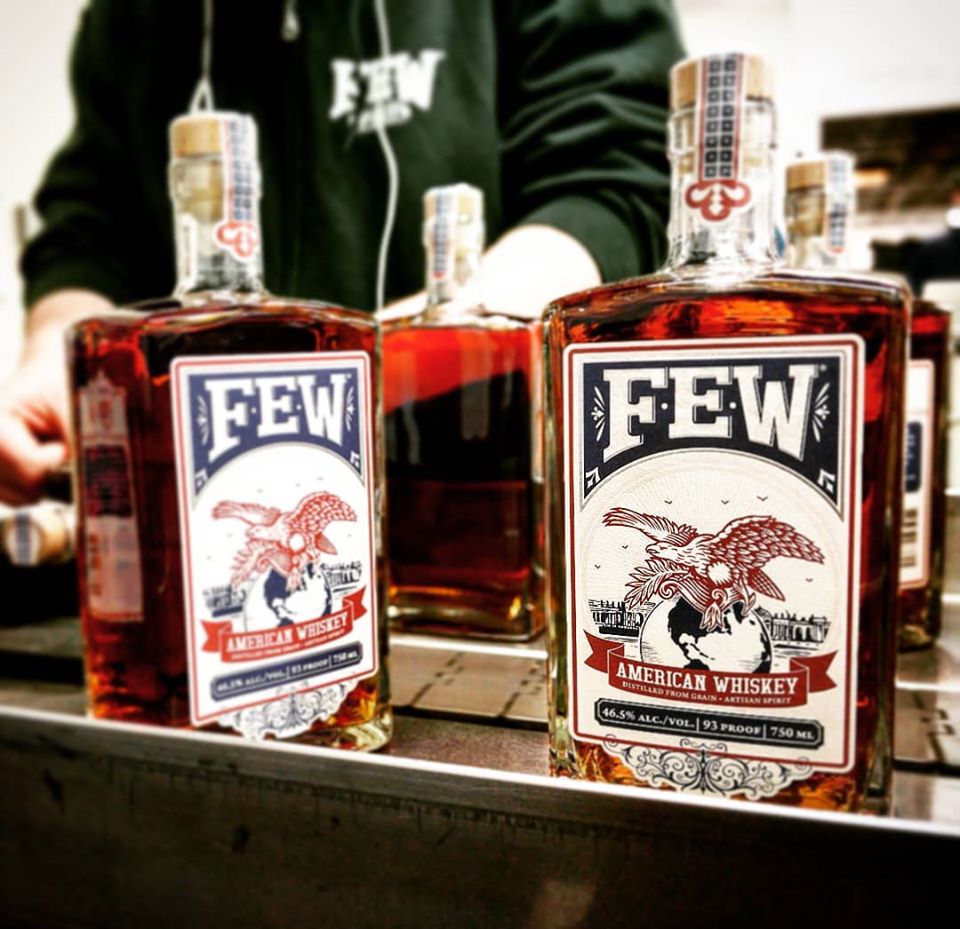 FEW Spirits |

918 Chicago Ave, Evanston
Frances Elizabeth Willard may have been a mother of the Temperance Movement in a dry town, Evanston, but FEW Spirits took the throne and made Evanston their home for a distillery. Although 10 miles or so out of Chicago, Evanston's FEW Distillery has a variety of offerings to make the trip worth it. Sure, there are the classics, such as malt whiskey, rye gin, and bourbon whiskey. Then, there's a curveball! FEW has a delightful Breakfast Gin (perfect for a shampoo effect or a morning pre-game!). Visit FEW for the tasting room or for a tour!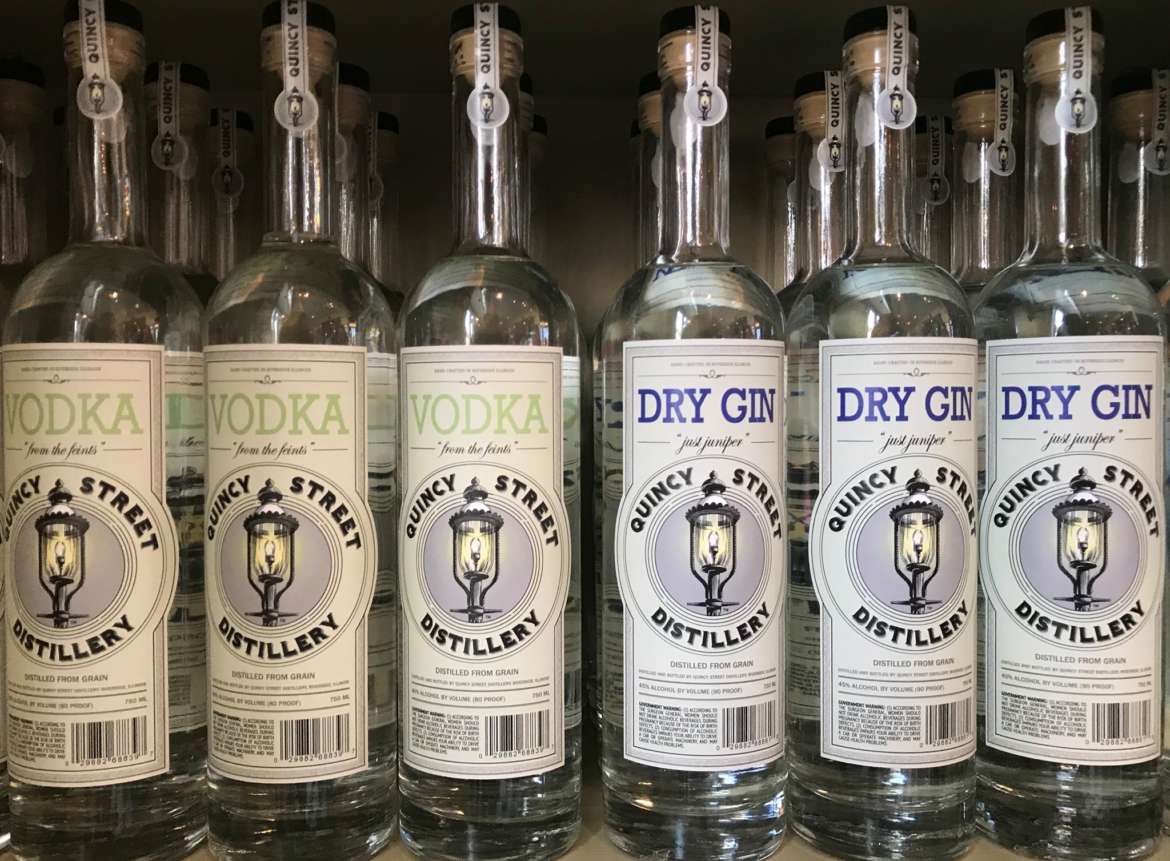 In Riverside, you're bound to see Frank Lloyd Wright architecture and intentionally crafted common spaces. However, the intentionality and craft does not stop with its external surroundings; head to Quincy Street Distillery where you'll find a black-and-white checkered tile floor with classic diner-bar stools. You'll feel like you're in mid-century America with the classic elements of modern-architecture… only his time there's moonshine, five-time distilled spirits (such as gin and vodka), and even absinthe. You can find Quincy Street's spirits in various bars and restaurants in the Loop and surrounding Chicago neighborhoods, too!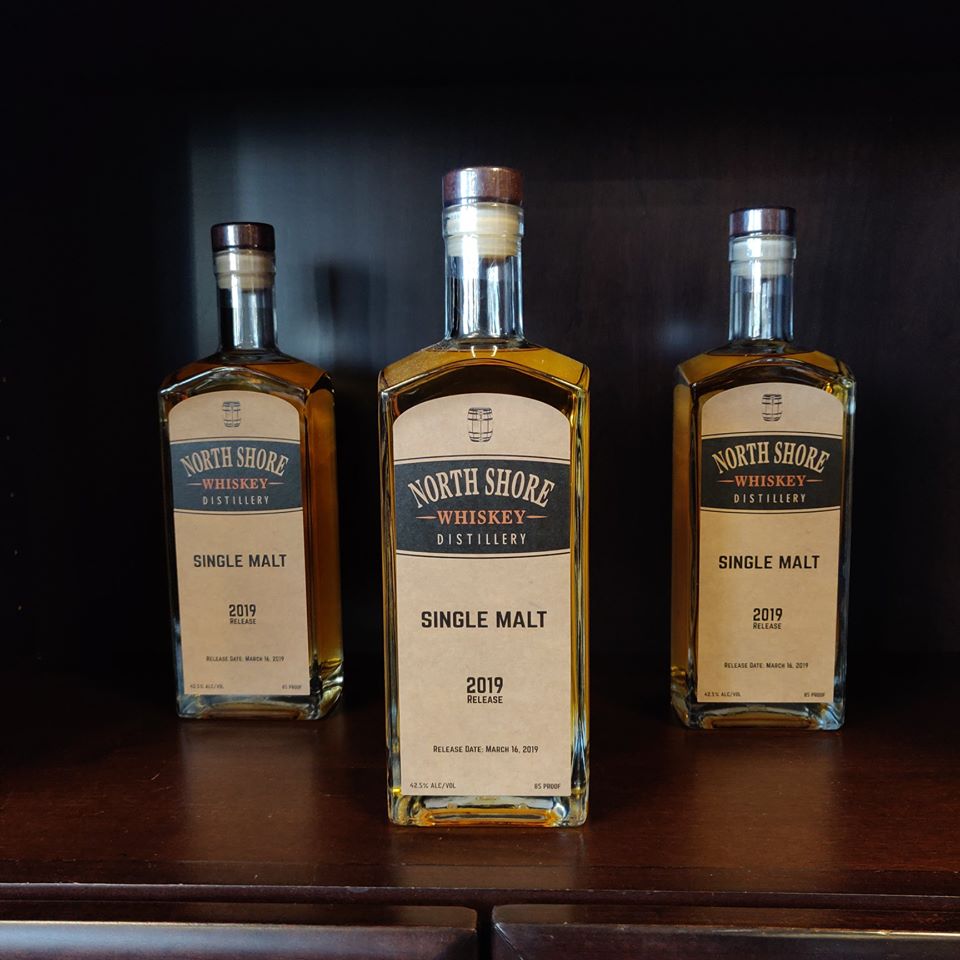 The triple threat: Derek, Sonja, and Ethel of North Shore Distillery are here to make sure your spirits are as warm as their spirits are balanced. Husband and wife team, Derek and Sonja, are co-founders, experts, and life-long learners with their passion for craft liquors. Ethel, their trusty, custom-made still from Southern Germany, creates liquid magic for you to enjoy. Located in Green Oaks, IL, you can make a day of your visit to the northern suburbs (past Evanston!) for a tour or for a taste in their tasting room. Of course, should the jaunt seem daunting, be sure to order from Drizly or Instacart! 
From Chicago's beloved Malort to a variety of botanically-inspired spirits, Chicago is continually expanding her repertoire of spirits for you and friends to savor. Shaken, stirred, or on the rocks — what does it matter? As long as your liquor is from Chicago, you're golden!
At UrbanMatter, U Matter. And we think this matters.
Tell us what you think matters in your neighborhood and what we should write about next in the comments below!
READ MORE LIKE THIS
DOWNLOAD THE URBANMATTER APP
FIND PARKING