Caviar is not something you can find everywhere, especially the quality ones. But that's why you have us — your personal food guide. Stand by whenever you need us! View our list of the best places with caviar in Chicago. You're in for a treat!
Read More: 20+ Things to do in Chicago this July
2700 W Chicago Ave, Chicago, IL 60622
Missed National Caviar Day like we did? Don't worry! Stop by anytime now through Saturday, July 23, to experience "Caviar-a-palooza" — featuring limited-time specials that include a caviar-focused three-course tasting, and a "flight" of Polanco Caviar found nowhere else in the country. Taste all the Polanco Caviars featuring a tasting of all of Polanco's Reserve Level Caviar and a full tin each of Polanco Albino Grand Cru and Polanco Black Label — you can't get these anywhere else!
616 N Rush St, Chicago, IL 60611
Let's admit it: a trip to Lure Fishbar is always quite delightful because it's one of the best sushi places in Chicago. And we did enjoy their 4th of July basket (if you didn't get yours this year, better stay alert for the next round!). Anyways, if you need another reason to visit this iconic restaurant… Hello? Did someone say caviar?
If you are looking for places to order caviar in Chicago, this destination offers three premium caviars: Ossetra, Kaluga, and American Sturgeon. Choose your favorite or mix-and-match. Your tray also comes with shallot, chives, egg mimosa, whipped creme fraiche, and pickled chilies with your choice of baguette toast point or chips. Now, raise your hand if your mouth is watering!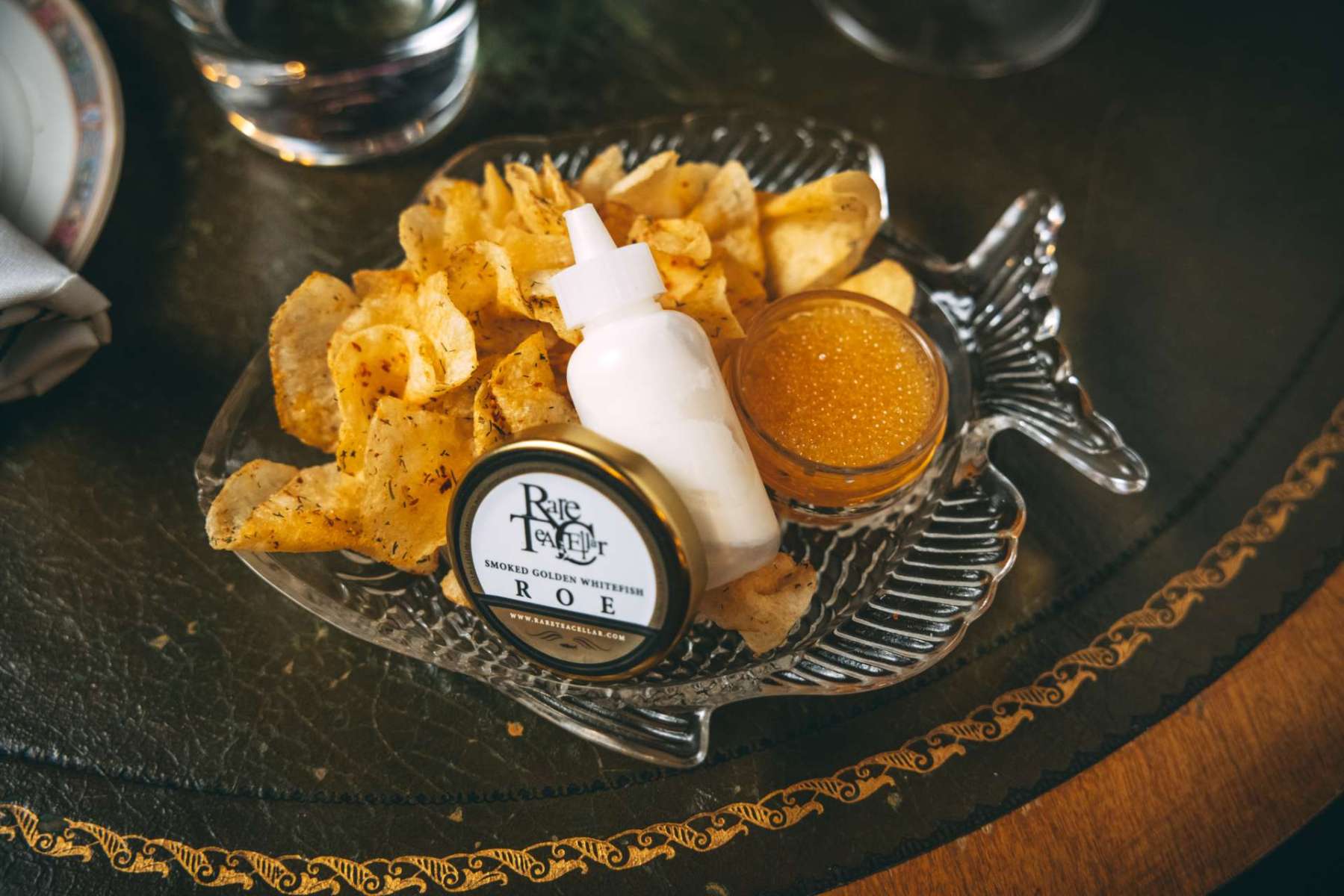 2456 N California Ave, Chicago, IL 60647
At Logan Square's speakeasy-inspired French wine lounge Soif, guests can listen to sultry tunes and lively DJs while indulging in a selection of Rare Tea Cellars caviar including offerings like the Bowfin roe, smoked golden whitefish, golden kaluga sturgeon or albino sterlet. All the selections are served alongside house-made creme fraiche and smokey Aleppo pepper & dill potato chips, and can be accompanied by a flute of refreshing grower Champagne or a hard-to-find classic French varietal — and ask their team for a recommendation to get the perfect pairing.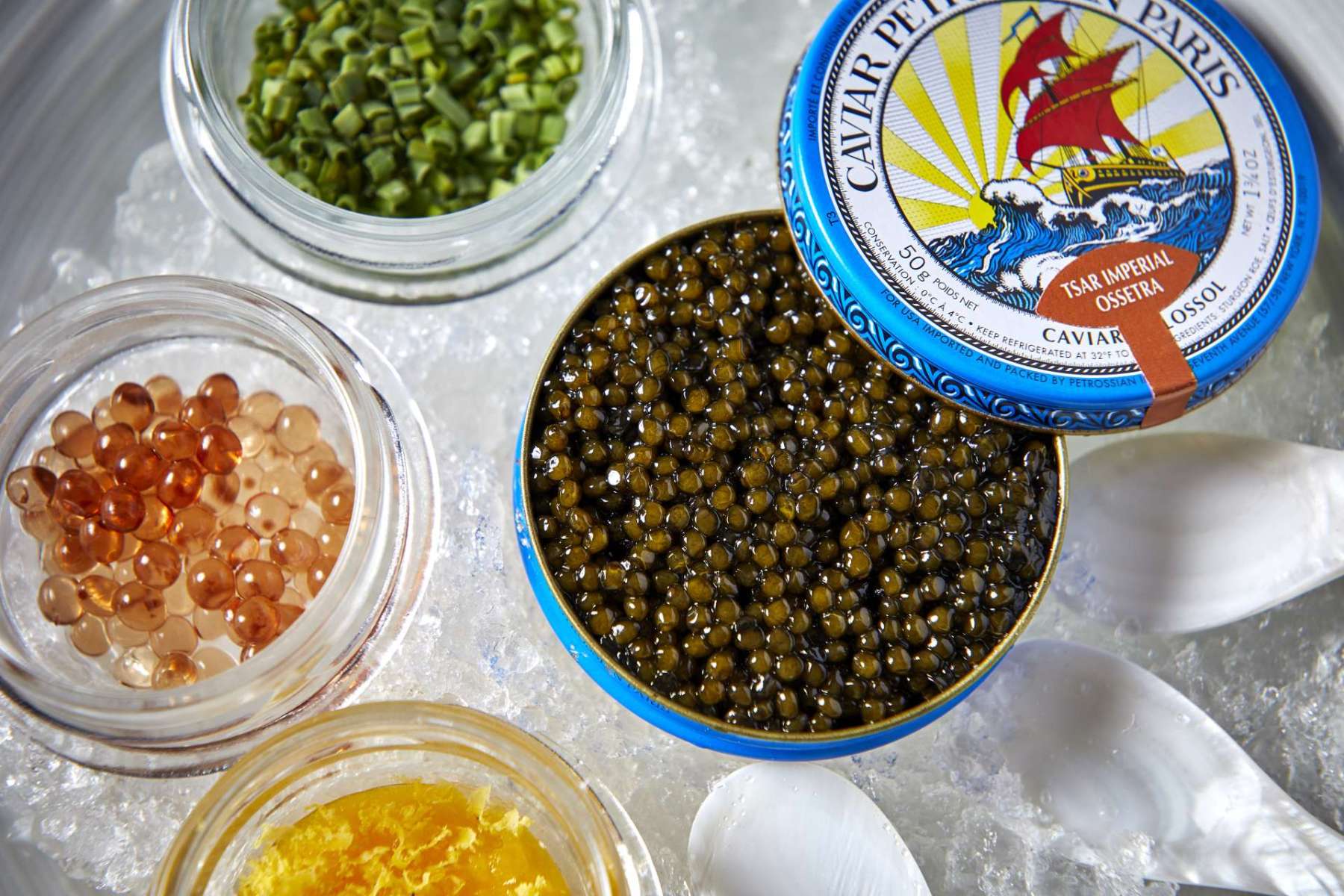 224 Michigan Ave, Chicago, IL 60601
Within the glamorous Magnificent Mile brasserie Venteux, guests have become accustomed to the deluxe seafood selections offered in the spot's signature tower and during weekly oyster celebrations. If you are searching for places to buy caviar in Chicago, you can enjoy a luxurious experience with the caviar & roe service at Venteux.
Served with creme fraiche, crepes, smoked egg yolk, and chilled Absolut Elyx vodka, diners can choose from a variety of national and international offerings, such as the Royal White Sturgeon from California, Kaluga Hybrid from Asia, Golden Osetra from Israel, or the Paddlefish from Tennessee.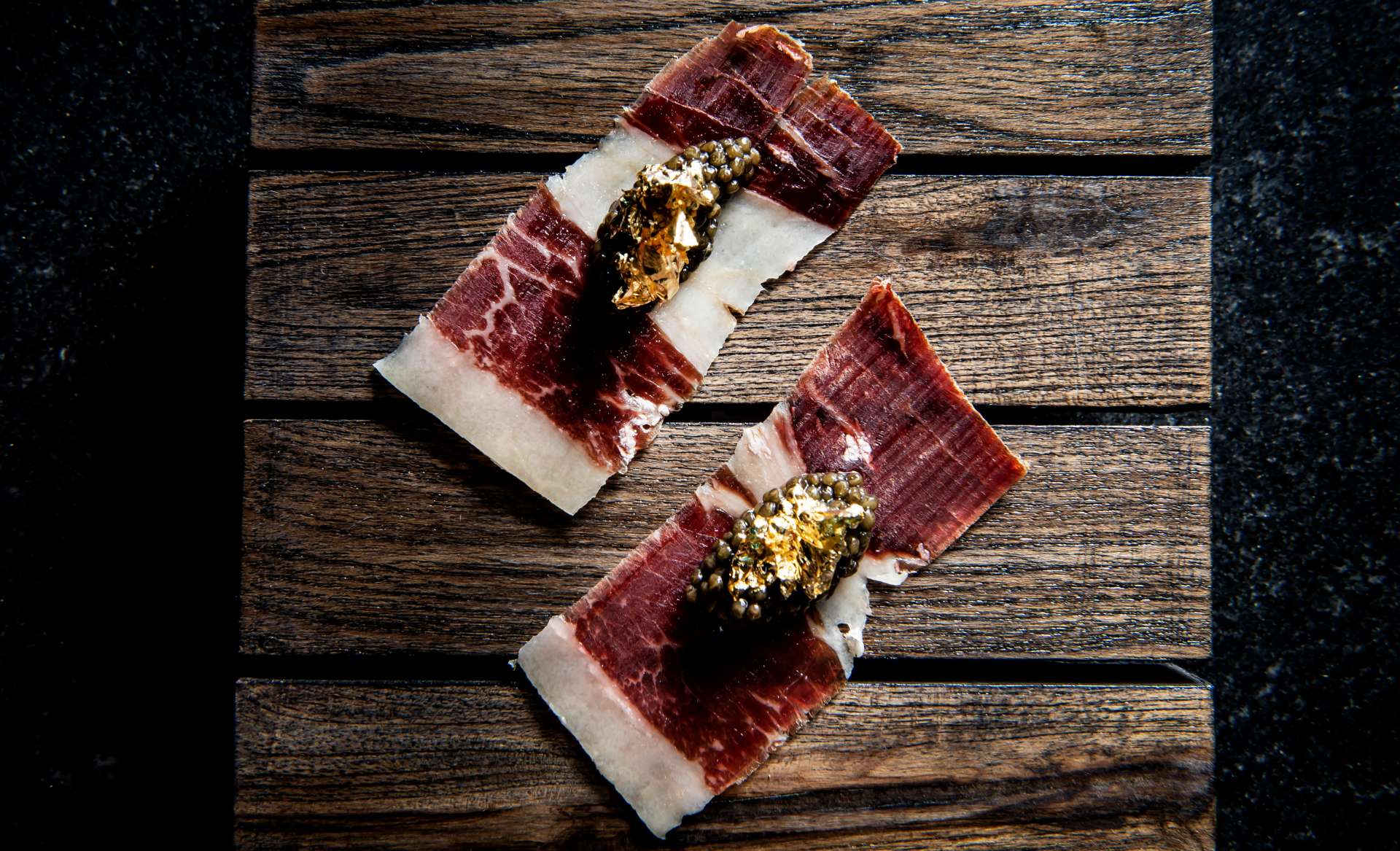 120 N Upper Wacker Dr, Chicago, IL 60606
Two words: caviar tacos. I think that's enough to get you into Bazaar Meat. A playful and luxurious take on a "taco", José's Taco at Bazaar Meat in Chicago is made with jamón ibérico de bellota as the "shell", filled with Osetra caviar and topped with gold leaf. The  José's Taco is $16 per 2/pc—honestly, that's a steal!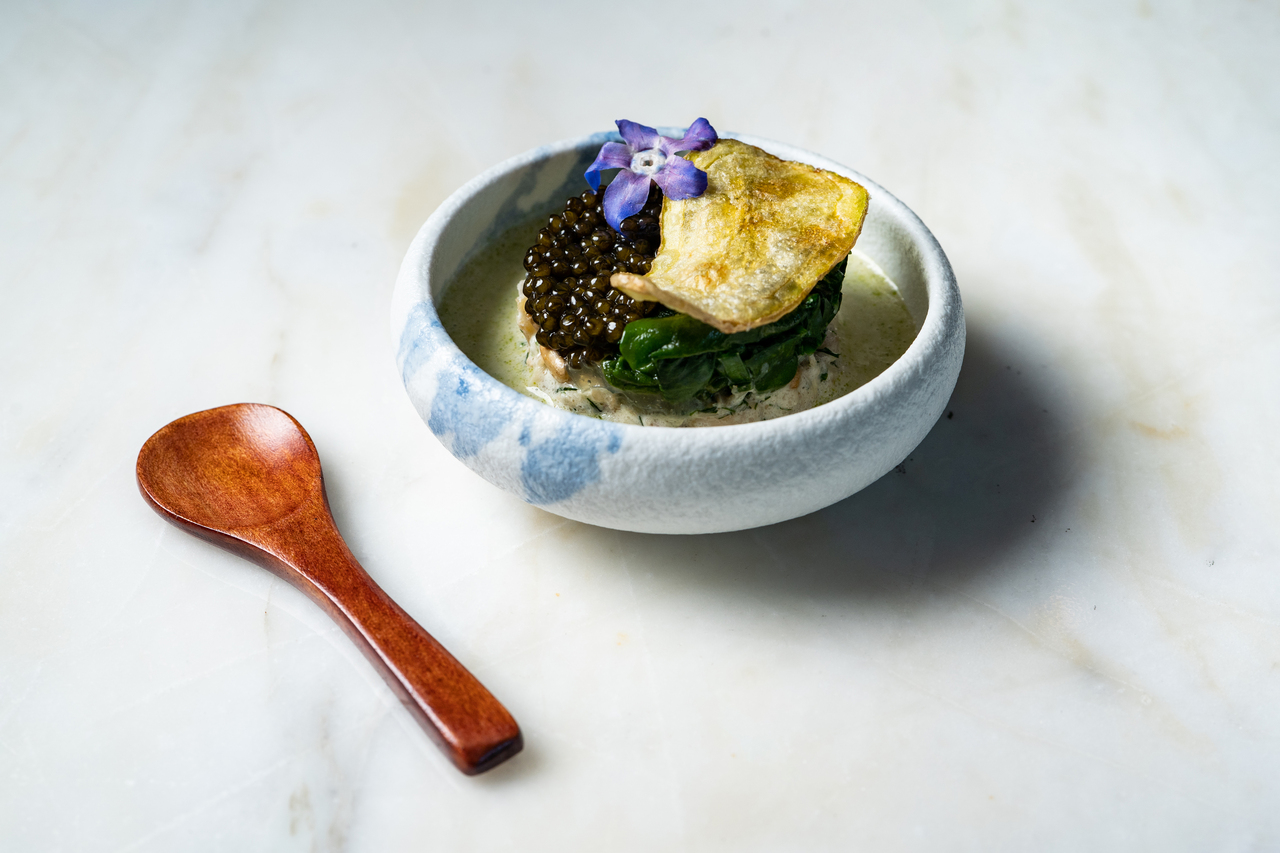 123 N Jefferson St, Chicago, IL 60661
At Sepia, the Michelin-starred fine dining restaurant, every day is National Caviar Day. Chef Andrew Zimmerman offers guests a fine-dining experience built on local Midwest ingredients to highlight the seasons. The four-course menu showcases ingredients that are locally sourced and primarily organic and/or sustainable. On the menu, guests can enjoy the Golden Kaluga Caviar course featuring smoked halibut, grilled spinach, topped with shiro dashi butter.
https://www.instagram.com/p/CuZz3ktAC3C/
177 N Ada St #001, Chicago, IL 60607
The Loyalist is a neighborhood restaurant and bar from Chefs John and Karen Shields that stands as the perfect place to gather with family and friends. The Loyalist recently launched a new delicious brunch featuring favorites such as their Camembert omelette and gnocchi Parisienne made brunchy alongside Quiche Lorraine, Financiers and – of course – the Loyalist Cheeseburger. Celebrate National Caviar Day with the Omélette à la Loyalist featuring 15g Kaluga caviar, Spence Farm eggs, beurre blanc, and camembert.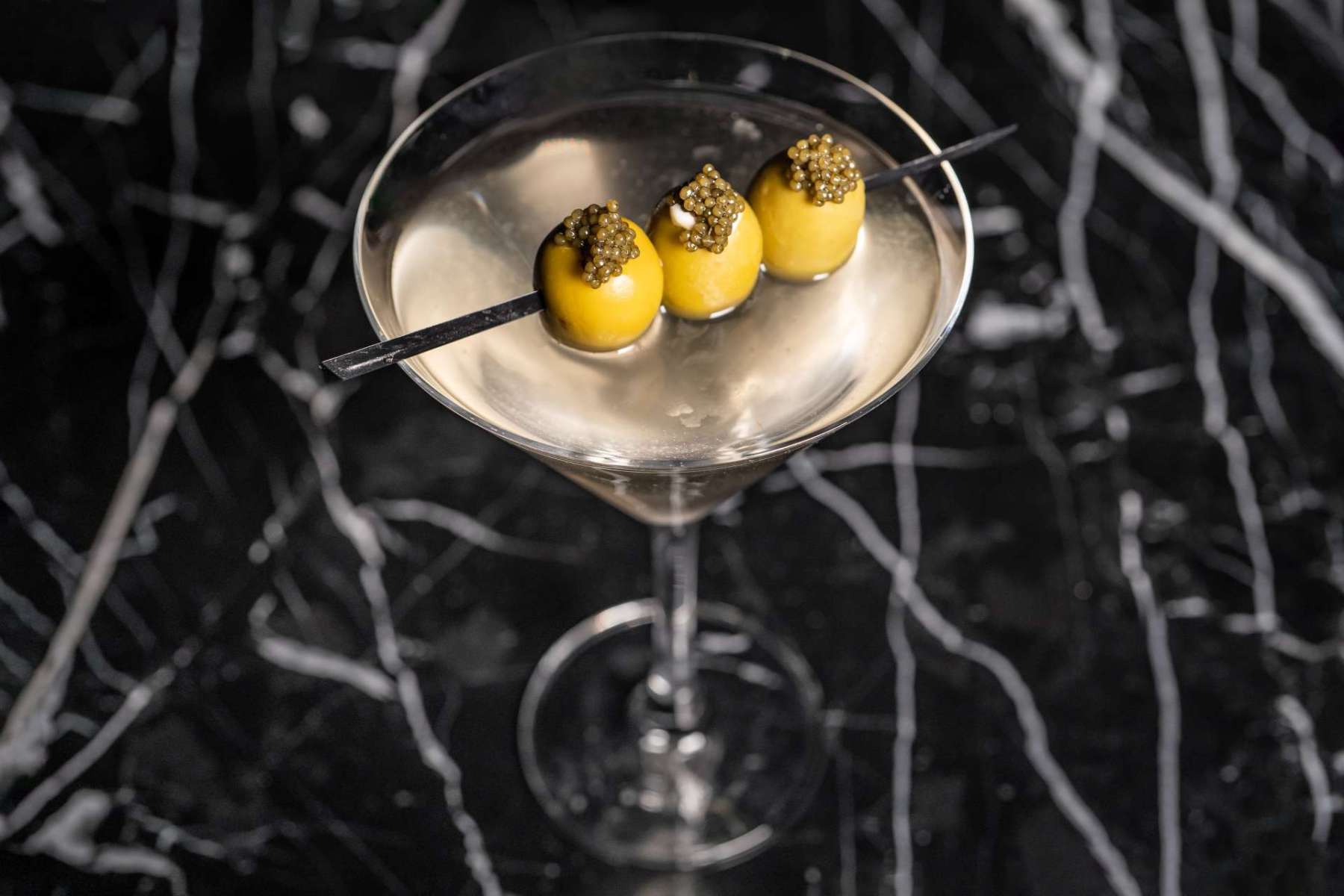 208 S La Salle St, Chicago, IL 60604
For those looking to celebrate National Caviar Day in luxury, there's one cocktail to defy them all: the Caviar Martini from Grill on 21. Located in the newly opened luxury hotel The LaSalle Chicago, the upscale American grill concept combines two trending delights, martinis and caviar, to create this one-of-a-kind cocktail. Perched atop the rim, three olives serve as the base for 3 caviar bumps to enjoy while sipping. The salty bite perfectly complements this briny cocktail.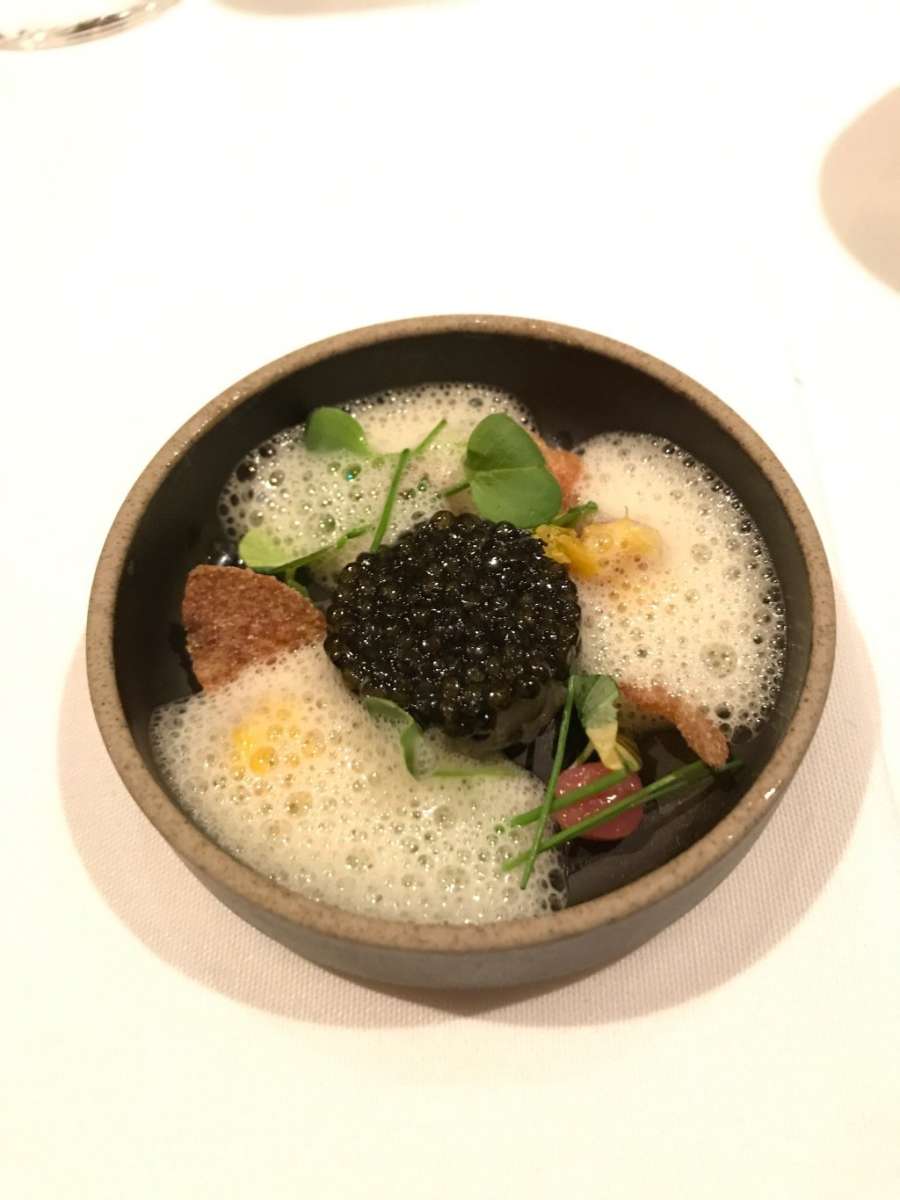 661 W Walnut St, Chicago, IL 60661
With two Michelin stars under the name, Oriole is a Chicago hidden gem only known by the most adept foodies. Its menu is the definition of fine dining, and the luxurious ingredients will take you on a flavorful adventure. Other than enjoying the many caviar-topped items from the dine-in menu, you can also order the Krug & Caviar meal-for-two package, which includes a Demi bottle (375 ml) of Krug Grande Cuvée Brut and a 1 oz tin of Golden Kaluga Caviar.
Featured Image: Heritage Chicago