Summer is in full bloom, and the month calls for fun fares. We hope you didn't wear yourself out over 4th of July, because this month has so much more to offer in food, music, art, and family fun.  Here are 20+ things to do in Chicago this July that will keep you, your friends, family, and fur babies entertained. We hope you have a blast in this beautiful summer month!
Eat & Drink
Of course our July plans should start with the most delicious food celebrations. This month has so many national days, plus, who needs a reason to eat good food? Chicago is a delicious summer haven, starting with all the tasty ice treats and light bites, plus the endless Summer Happy Hour options. However, if you are looking for more specific dining recommendations, below are our top picks!
Read More: Celebrate National Fried Chicken Day with the Best Fried Chicken in Chicago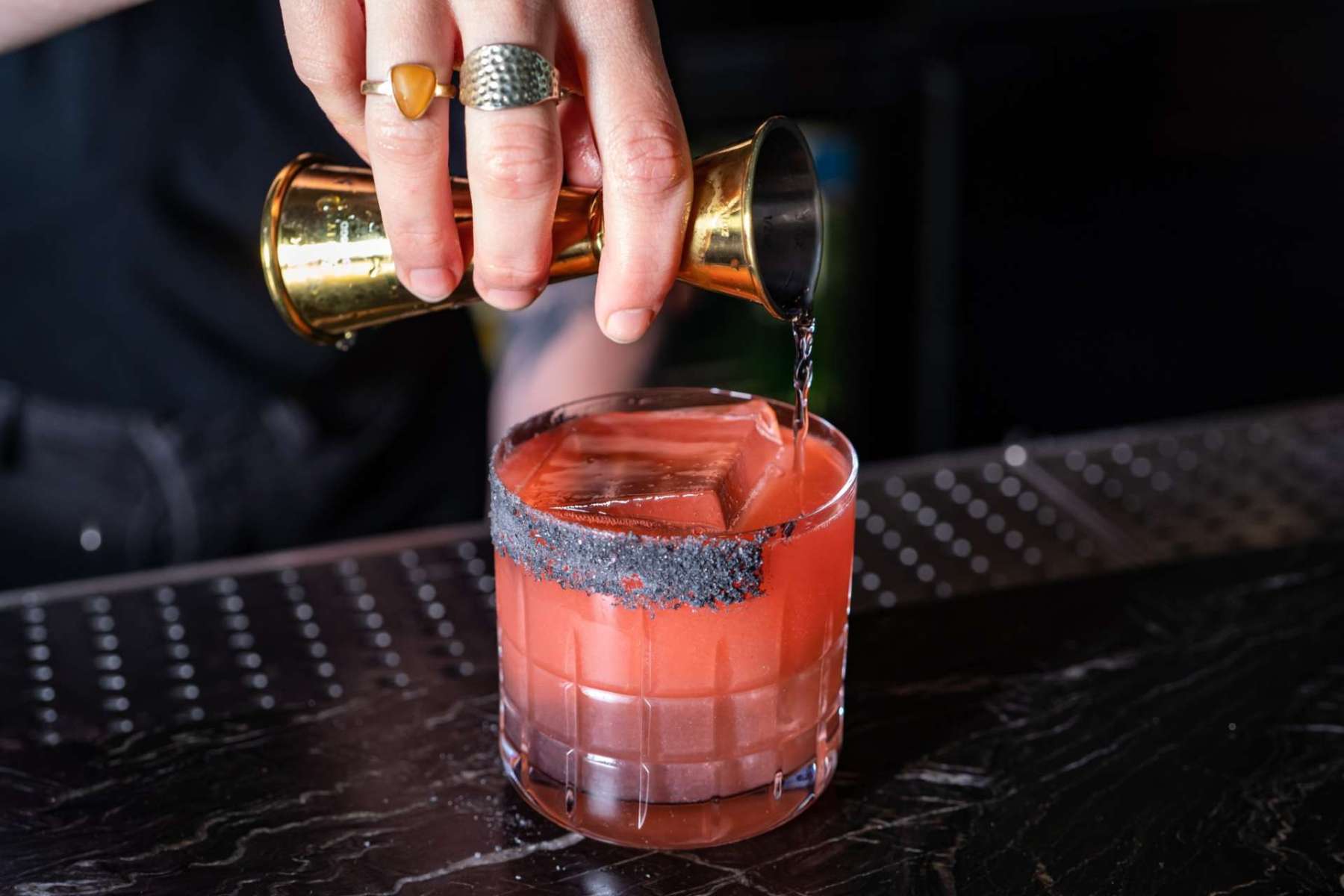 Enjoy a Craft Cocktail at Vol.39
39 S La Salle St #200, Chicago, IL 60603
Summer and cocktail have a nice ring together and Vol. 39 is our recent favorite when it comes to craft cocktails. For those unfamiliar with the concept, Vol. 39 has a  unique Chicago-inspired cocktail menu you can't find anywhere else. This year's menu feature include:
18th & Ashland: Blanco & reposado tequila, quebranta pisco, guava, raspberry, lime, and pear—violette sinker
Garfield Park Conservatory Milk Punch: St. george terroir, agricole rhum, pandan, green chartreuse, Freak of nature oolong, amontillado, douglas fir, bay leaf milk
Yin Wall City: Plantation 5-year barbados rum, black lychee tea, batavia arrack, probitas rum, dolin blanch – lychee tea mist
Tonka & Fugue: The Chicago Symphony Orchestra's Unofficial Manhattan. Tonka infused willet 4 year rye, siset vermuth rosso, cocchi ditorino, black walnut – lonely cherry

Image Credit: Clayton Hauck
Take a Trip to the World Fair at The Meadowlark
2812 W Palmer St, Chicago, IL 60647
Just named one of Esquire's Best Bars in America 2023, The Meadowlark in Logan Square has officially shed their opening bird-themed cocktail menu and launched The Magic City. The new menu explores the Chicago World's Fair as it celebrates its 130th anniversary through sixteen craft cocktails inspired by the fair's exhibits and attractions. Choose from highlights like the Electricity Building, Horticultural Hall or Ferris Wheel – a floral alpine sipper boasting Singani 63, génépy and melon liqueur served over a snow-cone like bed of crushed ice. Open seven days a week, walk-ins welcome!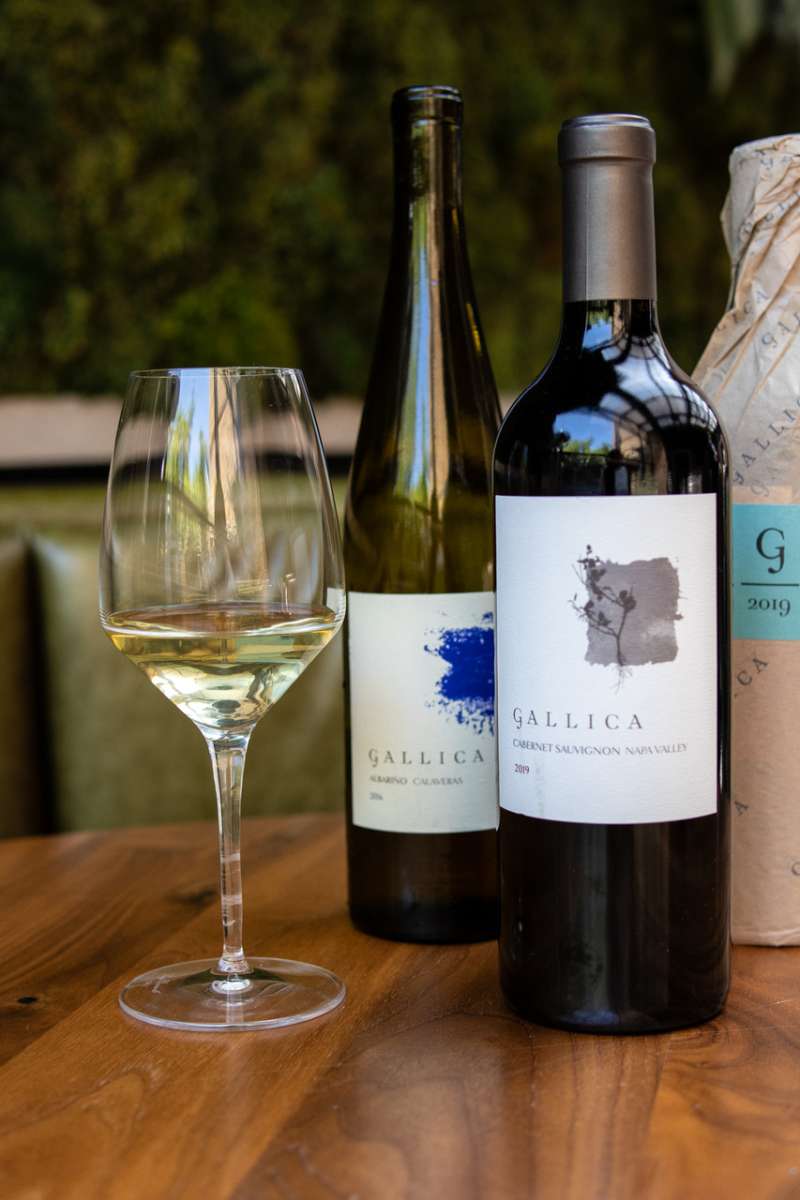 1729 N Halsted St, Chicago, IL 60614
Delight in a wine-filled evening led by renowned Napa Valley winemaker, Rosemary Cakebread on Wednesday, July 19. Cakebread leads the team at Gallica Winery, whose mission is to make elegant, single-vineyard, organic wines that tell the story of each unique vintage. Over the course of the evening, guests will taste a selection of Gallica wines, complimented by a five-course tasting menu full of Summer flavors curated by Boka's culinary team.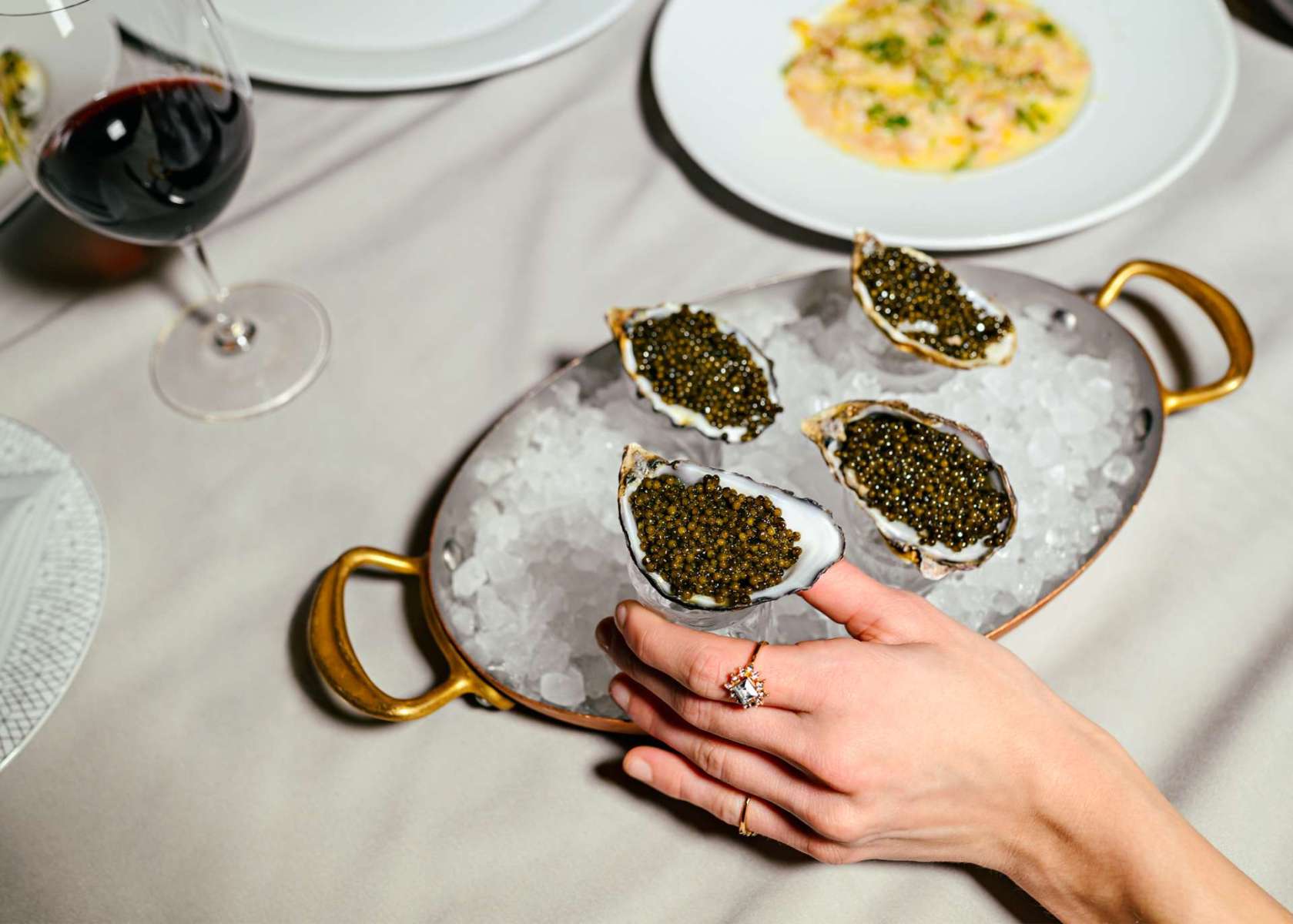 8 W Maple St, Chicago, IL 60610
Maple & Ash is ringing in National Caviar Day with their usual lineup of extravagant touches aimed to wow. To kick things off, a "Bumps & Bubbles" Cart boasting caviar and Champagne will be roaming around the dining room to serve guests a dose of luxury table side.
Take your pick between a taste of Kaluga, Ostera or Siberian (let's be honest, you'll want to try them all), and the pros will recommend one of three Champagnes to complement your caviar of choice. For double the pleasure, indulge in an off-menu favorite: the show-stopping Blackout Oyster — a Beau Soleil Oyster topped with a heaping serving of Kaluga caviar, then set on a chilled vodka shot served in a crystal glass. Available all day on the patio for $26, this crowd-pleaser is sure to keep the good times rolling.
Read More: Where to Find the Best Caviar in Chicago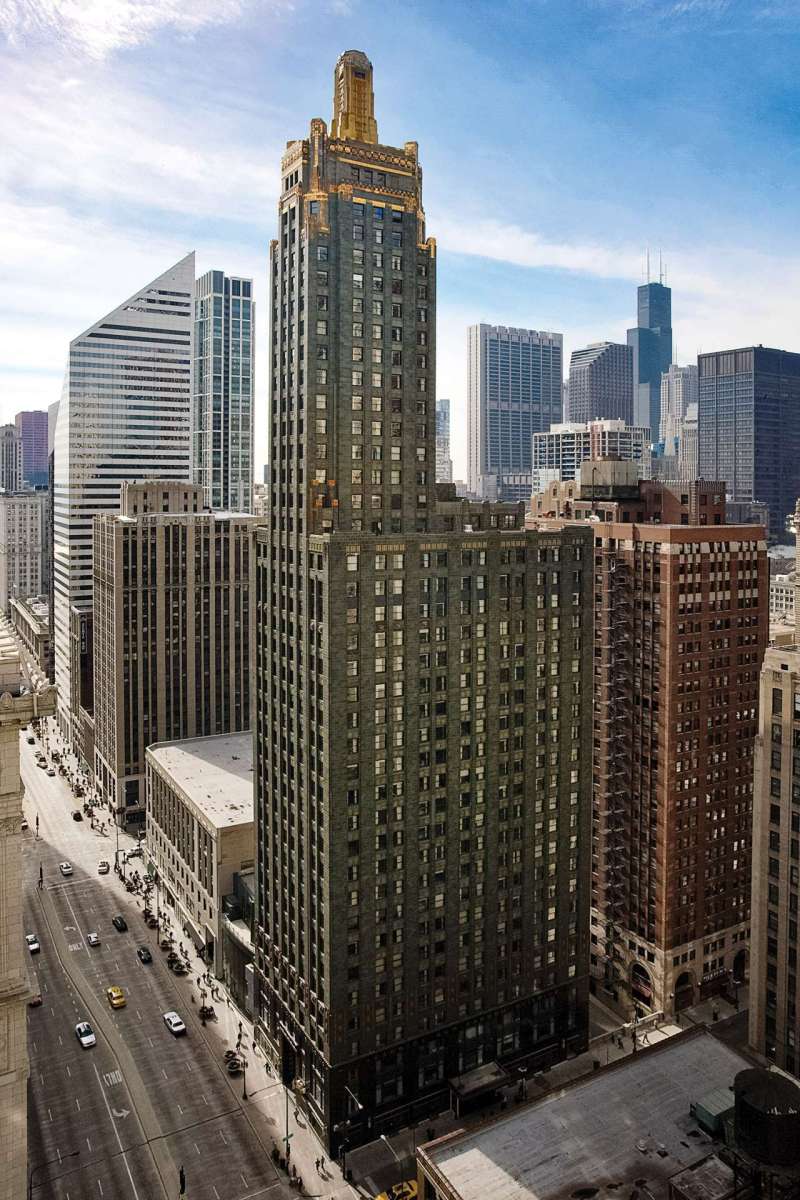 Ice Cream Social at Venteux
224 N Michigan Ave, Chicago, IL 60601
Looking for ways to beat the summer heat in the city? We have the inside scoop for you! Venteux, Mag Mile's swankiest French brasserie and oyster bar, is celebrating National Ice Cream Month with a one day only ice cream social on Sunday, July 23rd. Join the Venteux team in The Billiard's Room, just outside of the restaurant's cafe, from 12pm-3pm for complimentary picture-perfect scoops with a DIY sprinkle bar. For those over 21, enjoy boozy takes on dessert classics with ice cream cocktails like the Affogato Martini and minty Grasshopper.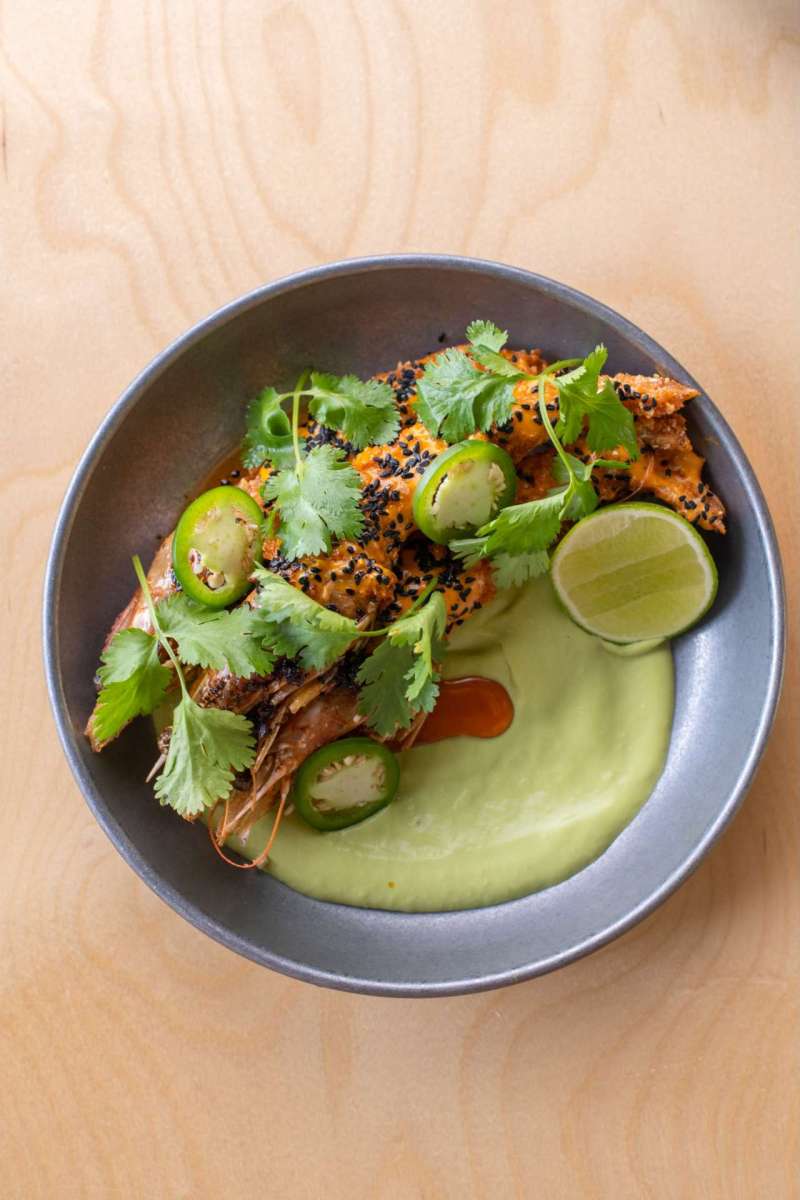 1072 N Milwaukee Ave, Chicago, IL 60642
Frontier's July Smoke Sessions event is on Thursday, July 13th from 7 p.m. to 9 p.m. where guests will be able to experience and taste a one-of-a-kind curated menu (4 dishes and 4 cocktails) crafted by two of the Midwest's top chefs! Joining forces this month will be Frontier's Chef Brian Jupiter (Food Network's Chopped 2022 Champion + 2-times James Beard Awards Semi-finalist) and James Galbraith (renowned owner and chef of Michigan's New American restaurant, Houndstooth, and Tex-Mex restaurant, Anemel).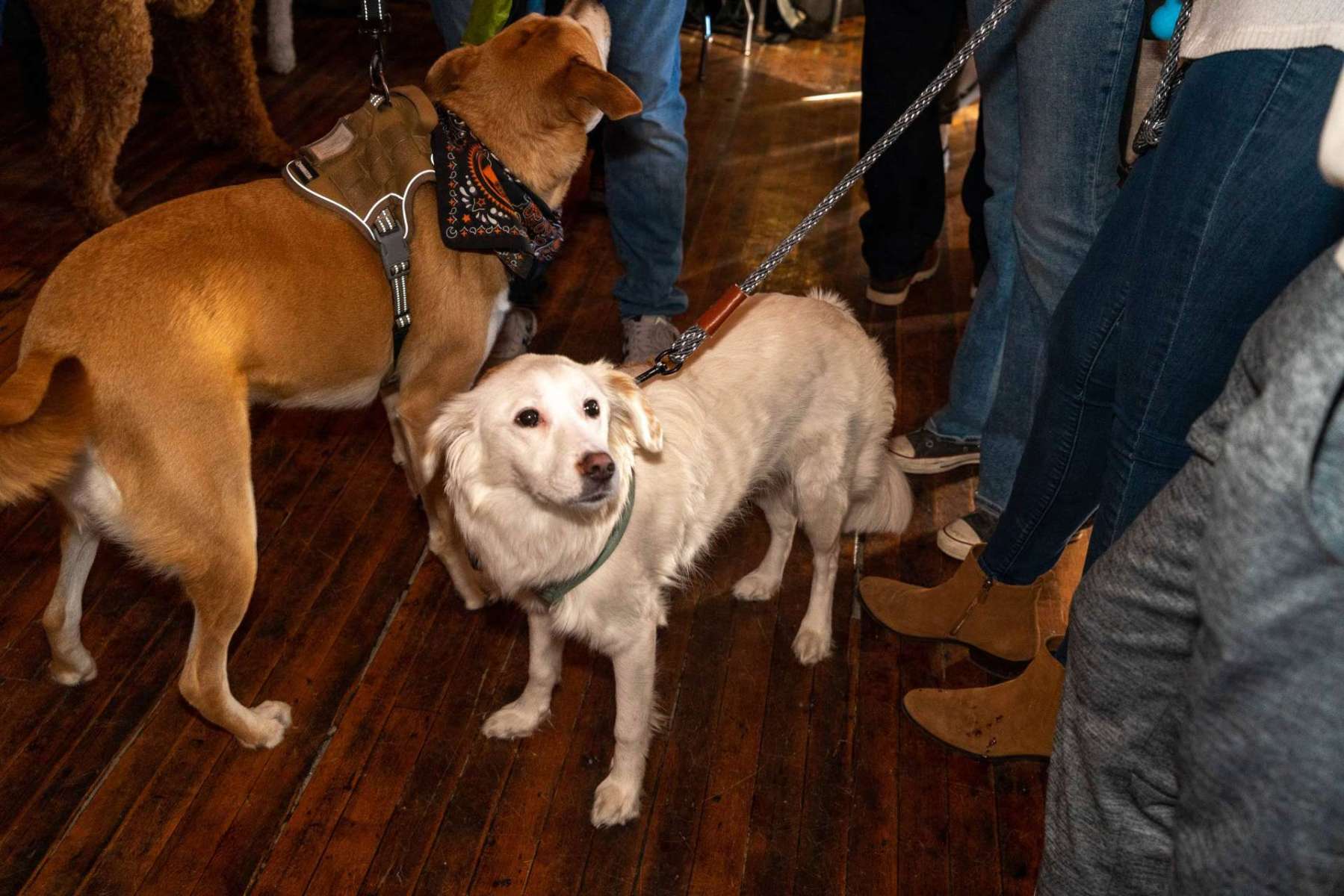 Doggie Ice Cream Social at Cody's
1658 West Barry Avenue., Chicago, IL 60618
Always dog-friendly inside and out, Cody's Public House will host a Doggie Ice Cream Social fundraiser for Second City Canine Rescue on Friday, July 7 from 5 p.m. to 7 p.m. Guests will enjoy FREE Chicago hot dogs, fresh off the grill, and dogs will be treated to a complimentary Ice Cream Social sponsored by K-9 University featuring dog ice cream with a selection of toppings. The event will also feature a raffle with a variety of prizes for guests and their pups with 100 percent of proceeds benefiting Second City Canine Rescue. Humans can enjoy cocktails from a $10 to $12 Puptail Menu in which 50 percent of sales will benefit the charity.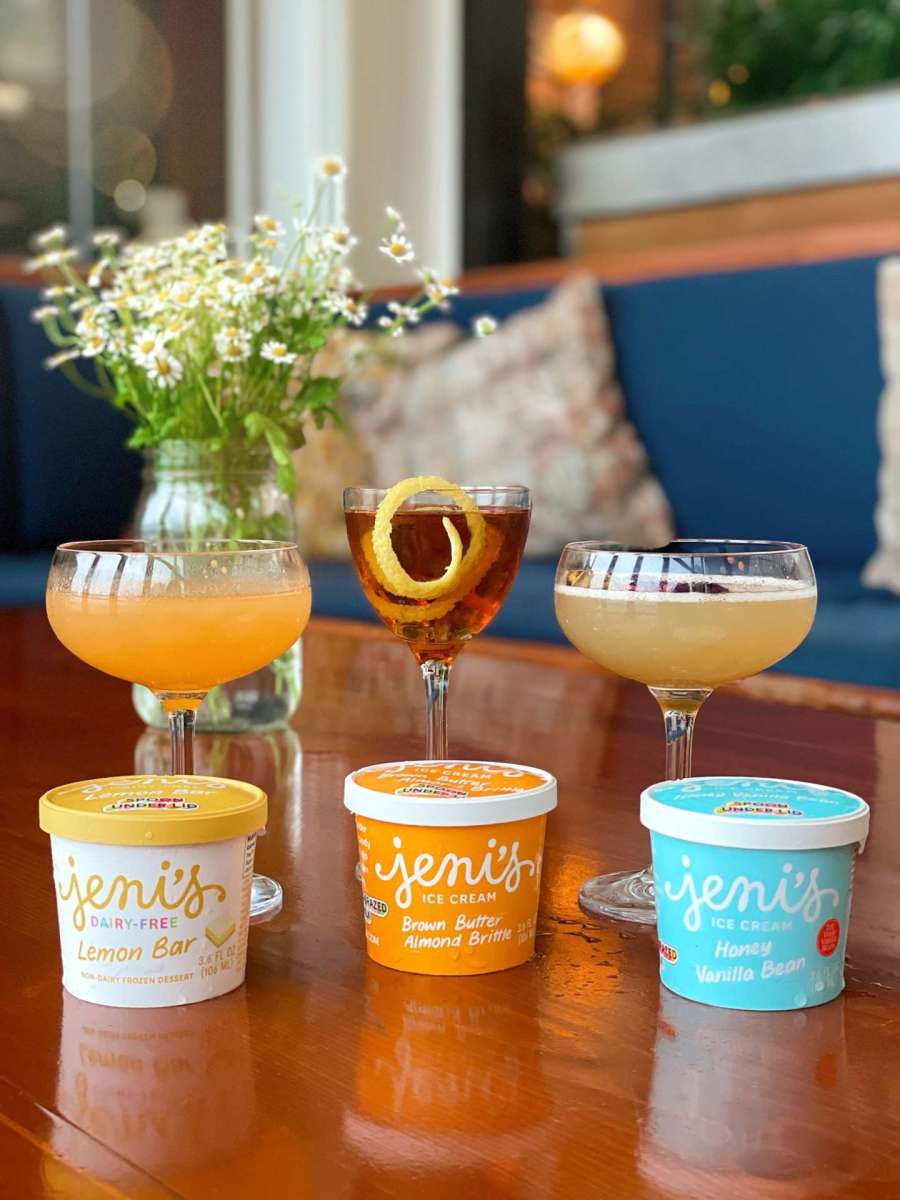 12 S Michigan Ave, Chicago, IL 60603
Cindy's Rooftop at the Chicago Athletic Association Hotel is partnering with Jeni's Ice Cream on a summer ice cream and spirit tasting series. Attendees will enjoy three pairings of Jeni's street treats and specially crafted cocktails, including:
Jeni's Brown Butter Almond Brittle ice cream is perfectly matched with a Stirred Sazerac riff featuring dark rum, chocolate bitters, brown sugar, and a touch of banana. This sweet, salty, crunchy ice cream quickly became a menu mainstay, made with rich buttercream ice cream and golden pockets of handmade almond brittle.
Jeni's Lemon Bar ice cream, described as punchy lemon curd, shortbread crust, and rich coconut cream, is accompanied by a refreshing Gin cocktail infused with mango red bell pepper syrup.
Meticulously grown and cured Fair Trade vanilla beans, grass-grazed milk, with a featherweight note of golden honey nectar makes the Honey Vanilla Bean far from basic. This flavor of ice cream is perfectly matched with a brandy, cardamom, and pear cocktail. Shaken served up.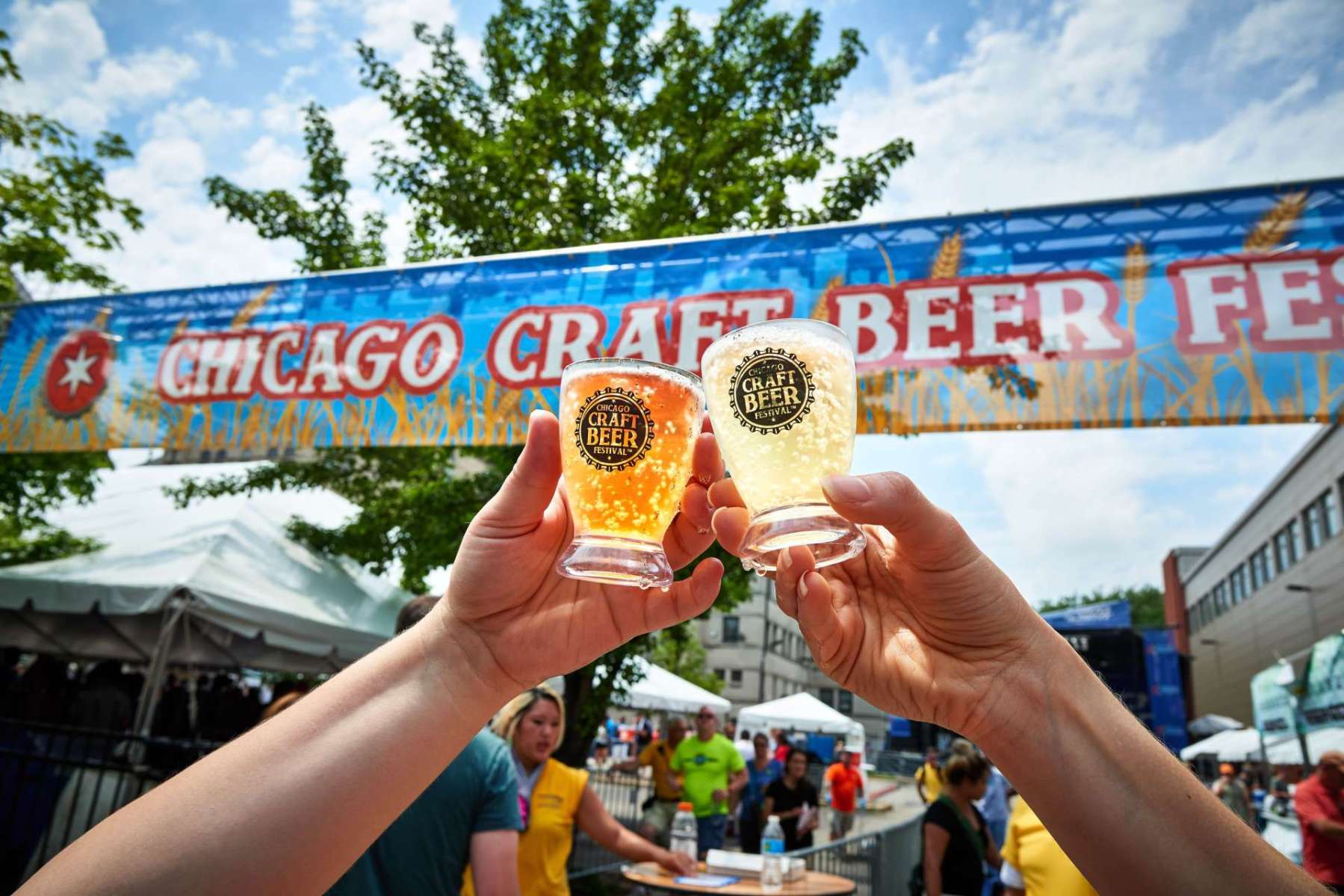 1001 W. Wrightwood Ave, Chicago, IL 60614
Chicago Special Events Management has teamed up with Bucket Listers to bring back the massively popular Chicago Craft Beer Fest. The festival will make its anticipated return from Friday, July 14th – Sunday, July 16th at Jonquil Park, in Lincoln Park. Guests will be able to sample from more than 35 craft beers each day from over 20 breweries, something for every beer lovers' palette. The event will also include various bites and a variety of local DJ's playing throughout the weekend. A portion of all tickets will benefit the Wrightwood Neighbors Association.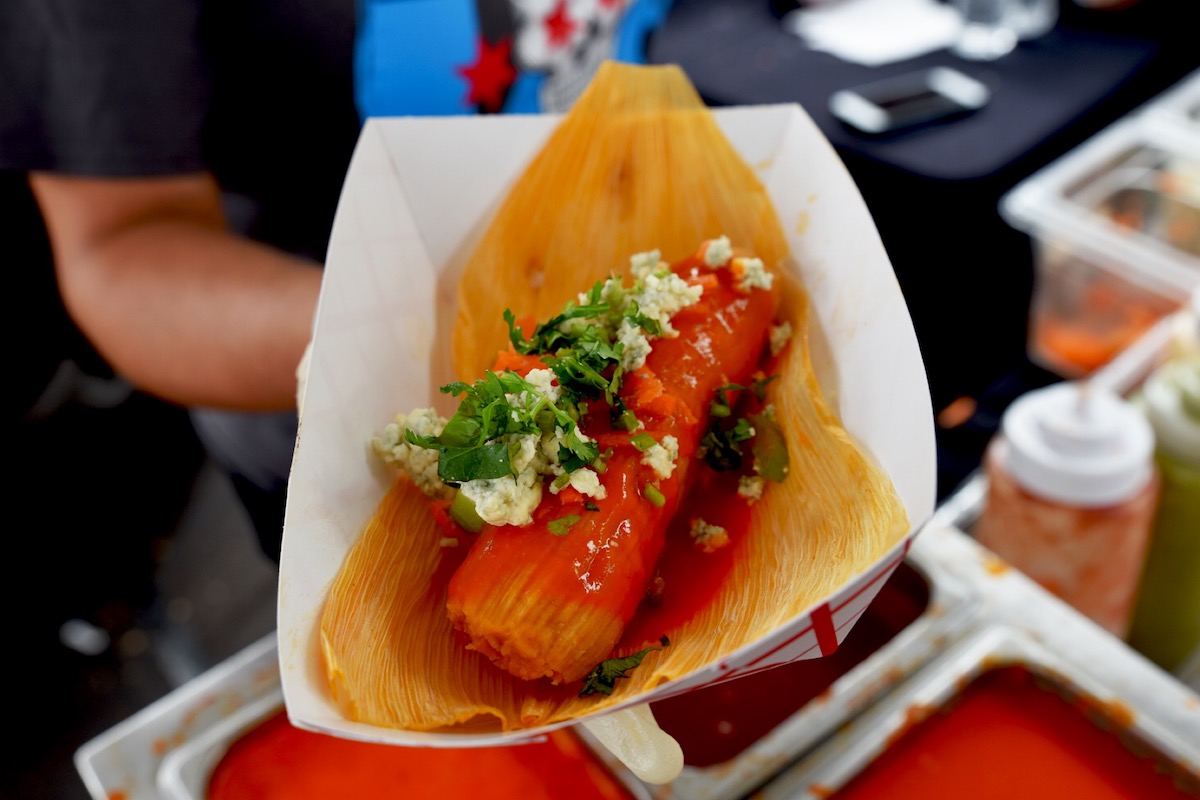 We are only about two weeks away from one of the local favorites of the summer. Tacos y Tamales fest is set to kick off July 21-23 in Pilsen and we have everything you need to know to get ready for the sights, sounds, and flavors of this vibrant festival. Beyond the authentic tacos, tamales, and other popular Mexican cuisine, this festival features three-days of live music, DJs, dance performances, Art Alley, shopping, an ice-cold beer portfolio by Modelo, margaritas, micheladas & more.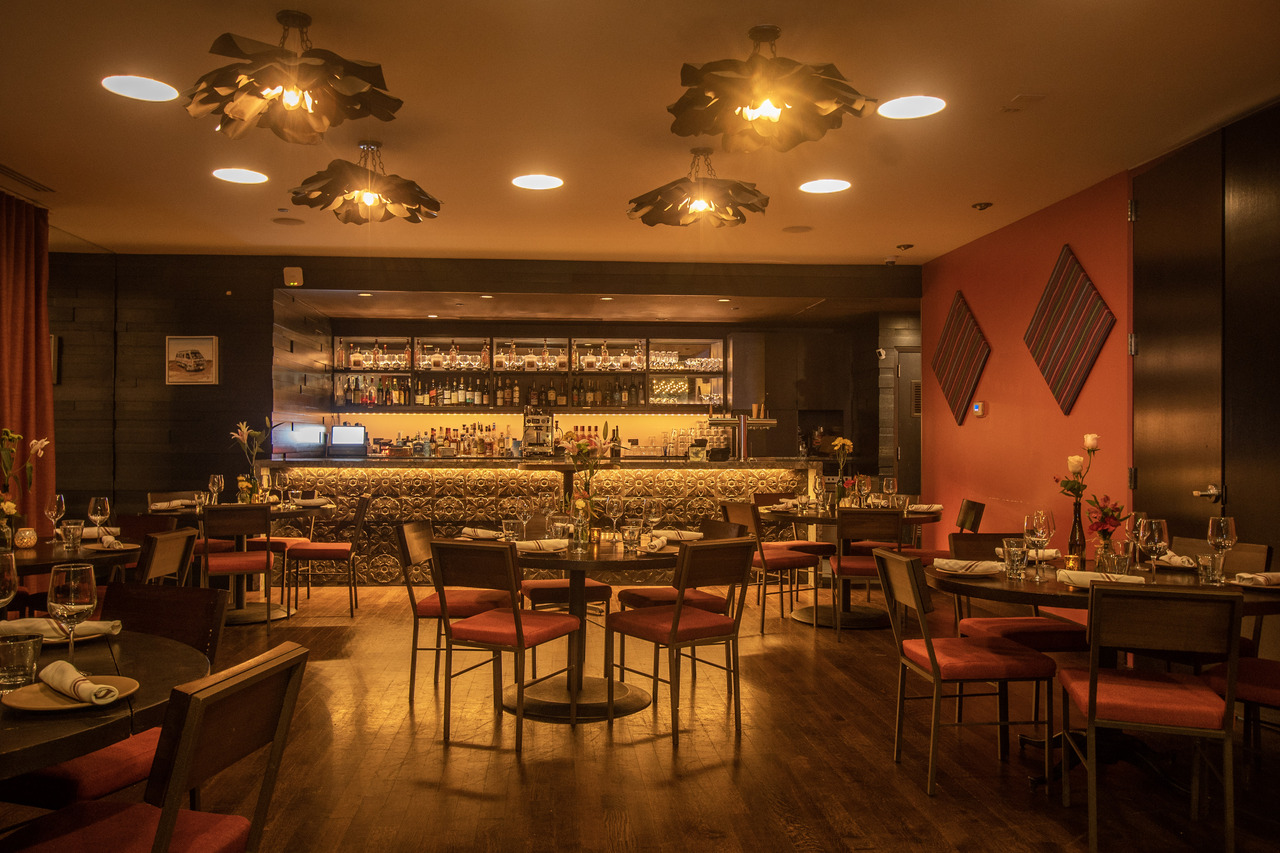 118 W Grand Ave, Chicago, IL 60654
Join Tanta in celebrating Peru Independence Day on Friday, July 28th with Tanta's Chef's Table Experiencia Perú where you will have the exclusive experience to transport to the bustling streets of Lima with an expertly crafted five-course menu showcasing traditional and innovative techniques in Peruvian gastronomy.
This one-night-only event will begin at 5:30 p.m. on Tanta's second-floor dining room that overlooks their globally recognized rooftop terrace. Here, a celebratory reception will commence featuring Peru's national cocktail, the pisco sour, in addition to passed appetizers. Guests will then be seated for an immersive five-course tasting menu starting at 6:30 p.m. with iconic Peruvian dishes such as leche de tigre, cebiche, tiradito, catch-of-the-day creations, and more!
Music, Performance & Art
Chicago is never short of art opportunities. In addition to the many murals we can find every where we go, here are some artsy things to do in Chicago this July for the creative souls.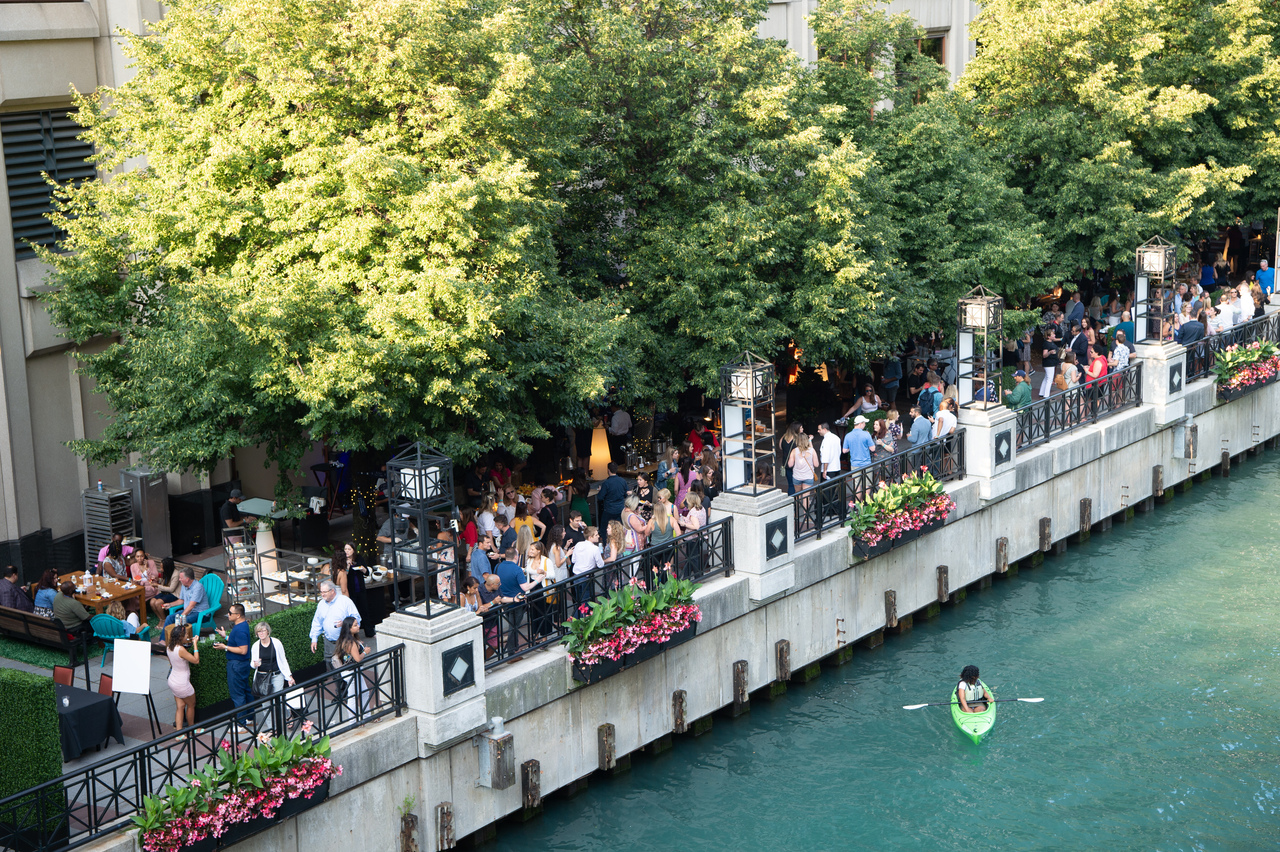 Riverwalk Esplanade at Sheraton Grand Chicago Riverwalk, 301 E North Water Street, Chicago, IL 60611
As part of Marriott International and an established member of the local Chicago community, the Sheraton Grand Chicago Riverwalk is inviting guests to the Rock the Riverwalk event on July 27th, 2023 to benefit Children's Miracle Network. This year's event will feature specialty food and beverage, live entertainment by Latin Grammy-nominated Mariachi Herencia de Mexico, and a raffle to take place on Sheraton's Riverwalk Esplanade. Tickets can be purchased for $40 in advance of the event here or for $45 at the door.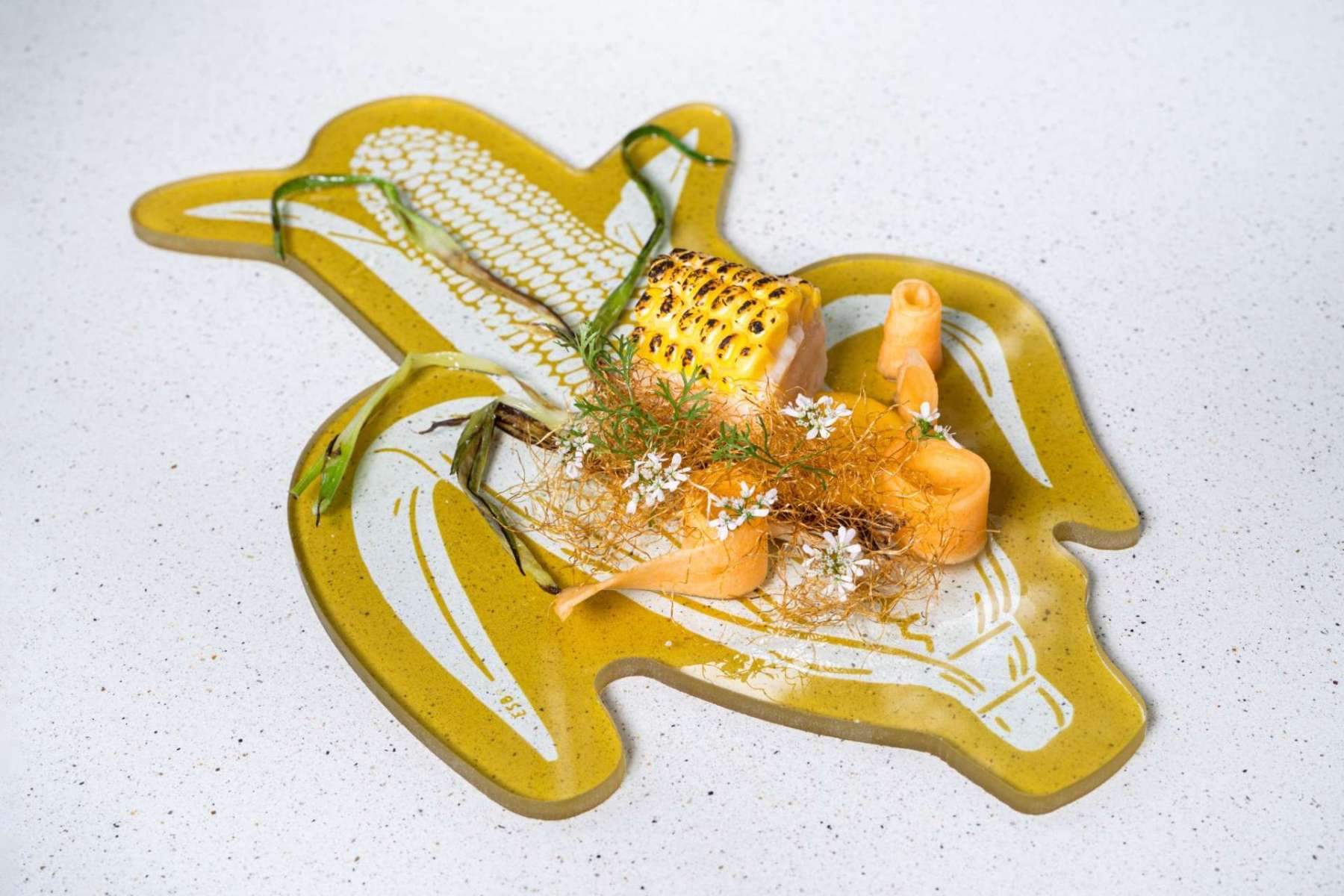 Experience the most seamless integration of visual art and culinary art as Michelin-strared Esmé announces its second menu installment and the accompanying exhibition featuring Chicago native, Emmy Star Brown the new exhibit and tasting menu to transport guests to channel their inner child. Together, Chef Jenner and Emmy Star Brown will take guests on a visual journey back to self by reclaiming parts often lost as we grow older while allowing the purest forms of playfulness, creative confidence, and imagination to come forward. The exhibit will highlight the joy, spontaneity, and fearlessness synonymous with one's younger self.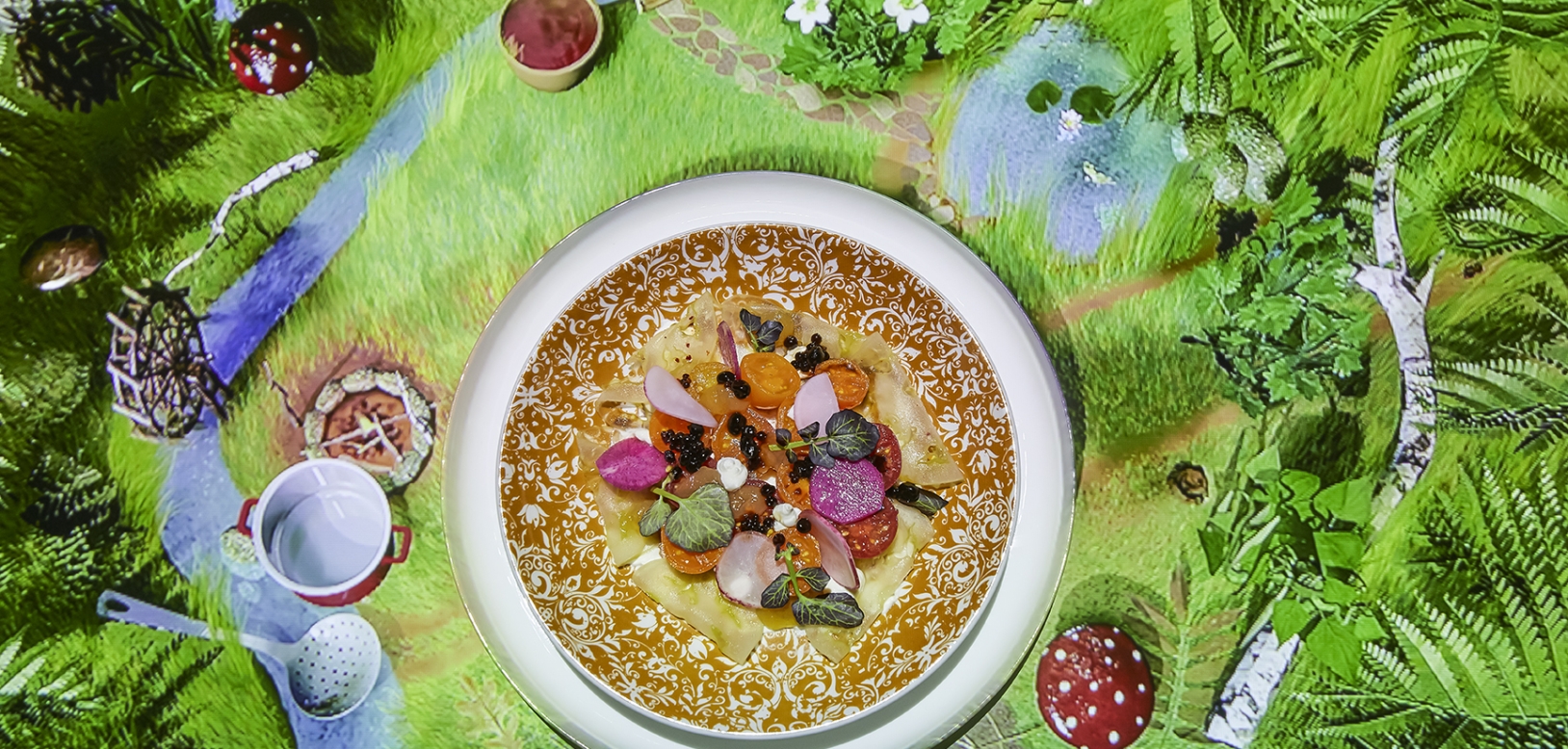 Le Petit Chef is an interactive dining experience that brings your food to life before your very eyes. This two-hour-long experience takes you on an adventure with a tiny chef who appears on your plate and prepares a five-course meal using projection mapping technology. Each course is not only a treat for your taste buds but also a feast for your eyes, as the table becomes a stage where the mini chef runs, jumps, and interacts with the dishes!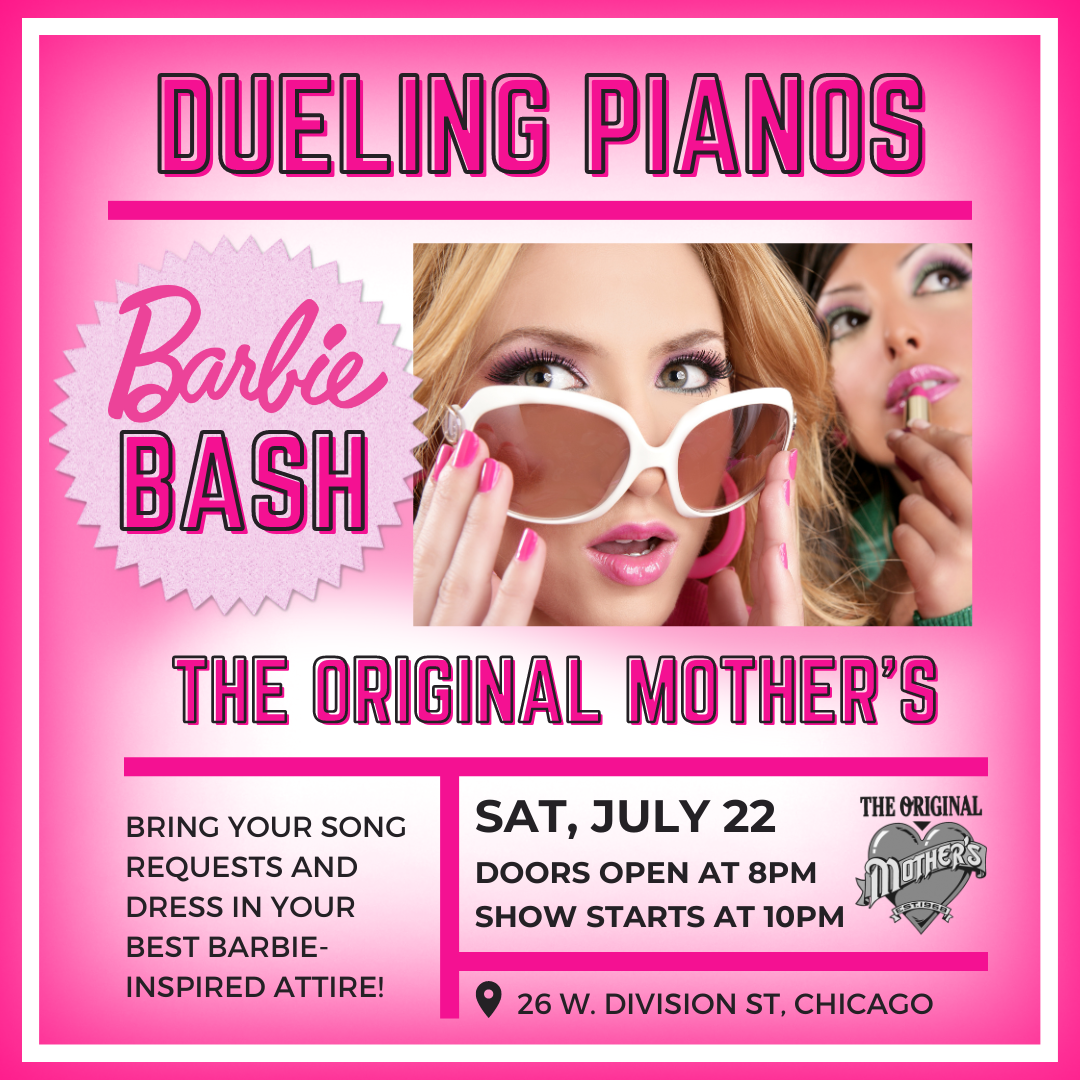 26 W Division St, Chicago, IL 60610
Come on Barbie, let's go party at The Original Mother's on Saturday, July 22 from 8 p.m. to 5 a.m. Guests are invited to don their finest Barbie-inspired attire while Mother's talented musicians take the stage and perform audience-requested Barbie anthems. Event-goers are encouraged to come early and indulge in Happy Hour from 8 p.m. to 10 p.m. featuring $5 Fireball shots and $30 Beer Buckets including Budweiser, Bud Light, Bud Seltzers, and Michelob Ultra. No tickets needed, but reservations are recommended and can be made via Tock.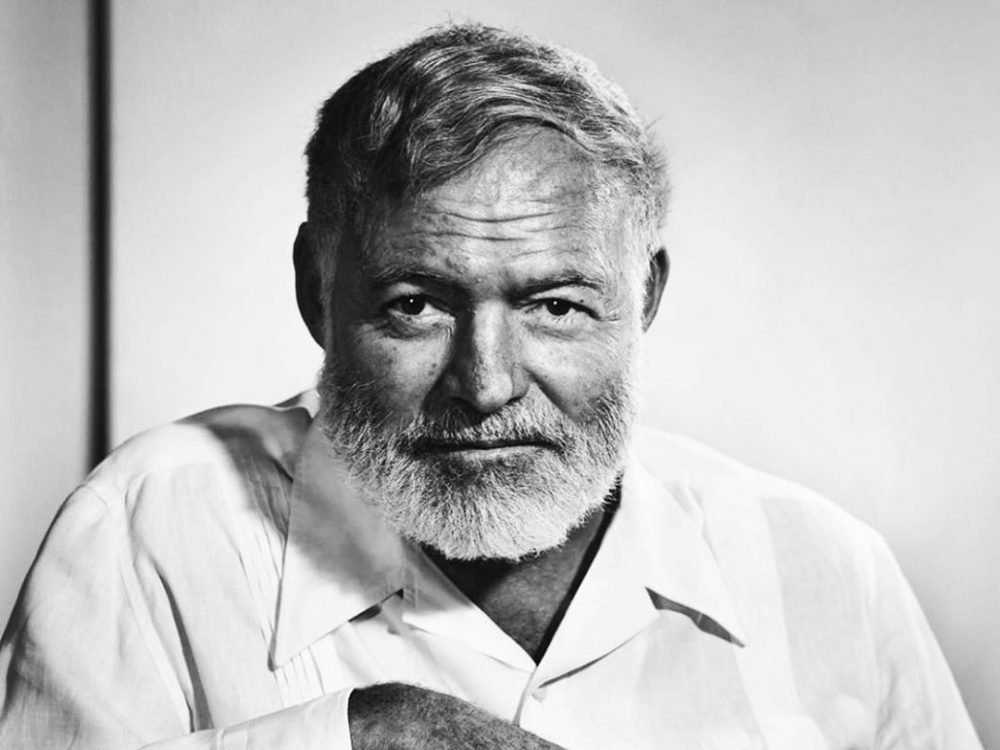 A Hemingway-Inspired Evening at The Whistler
2421 N Milwaukee Ave, Chicago, IL 60647
Step into the pages of classics like The Sun Also Rises and For Whom The Bells Toll at Logan Square's O.G. craft cocktail bar and live music venue, The Whistler for their July Book Club, a monthly series that explore pieces of literature through music and drinks. With novels inspired by his travels across the globe and experience fighting in the great wars of the 20th century, Hemingway's writing style left a lasting impact on American literature as the voice of the Lost Generation.
Explore some of his greatest haunts like Havana, Paris, and the green hills of Africa through a menu of creative, rum-based cocktails crafted by Bartender Ethan Reynolds. Of course, Hemingway's own contributions to the cocktail world will be served with fresh-eyed takes on Hemingway Daiquiri and Death in the Afternoon.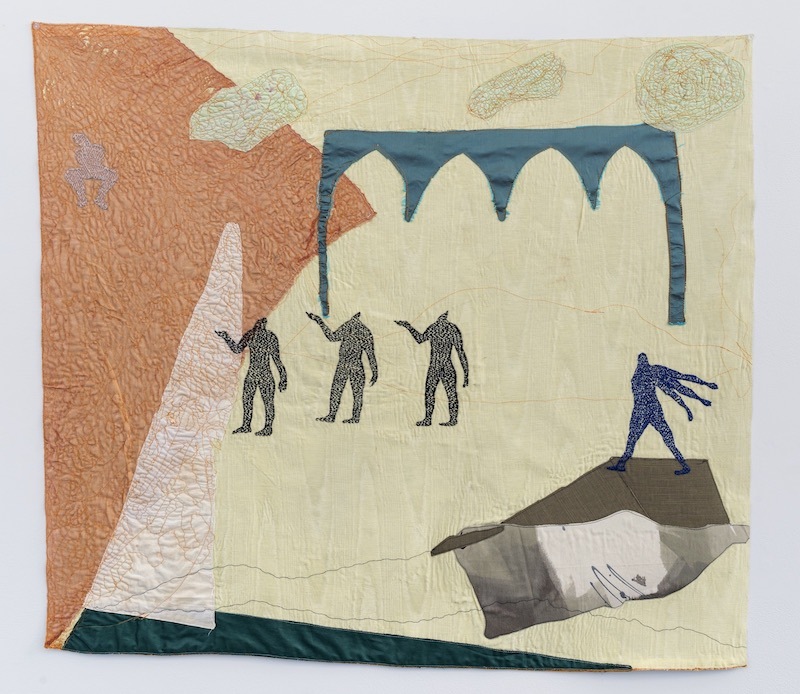 Visit a Gallery or Museum
July is a great month for art with new exhibitions opening left and right varying from traditional media to pop art and new medium. Other than the mainstream galleries and museums, your neighborhood farmer's market and artist-run spaces may also have pop up and new monthly themes scheduled. A stroll down the street on a breezy evening might help you find your new favorite artist. Plus, you can always take advantage of the free museum days for Illinois residents! Seriously, what's stopping your from an art date?
Read More: Must-See Art Exhibitions in Chicago this July
River North Gallery Walk
The River North Gallery District spaces are banding together again to host their traditional mid-summer gallery walk on Friday, July 14 from 5 p.m. to 8 p.m. A July gallery walk has been around in the district for many years. This time of year galleries are eager to invite collectors and visitors to the city on a self-guided tour of spaces located on Huron, Superior, and Wells Streets, while meeting artists, curators, and gallery staff.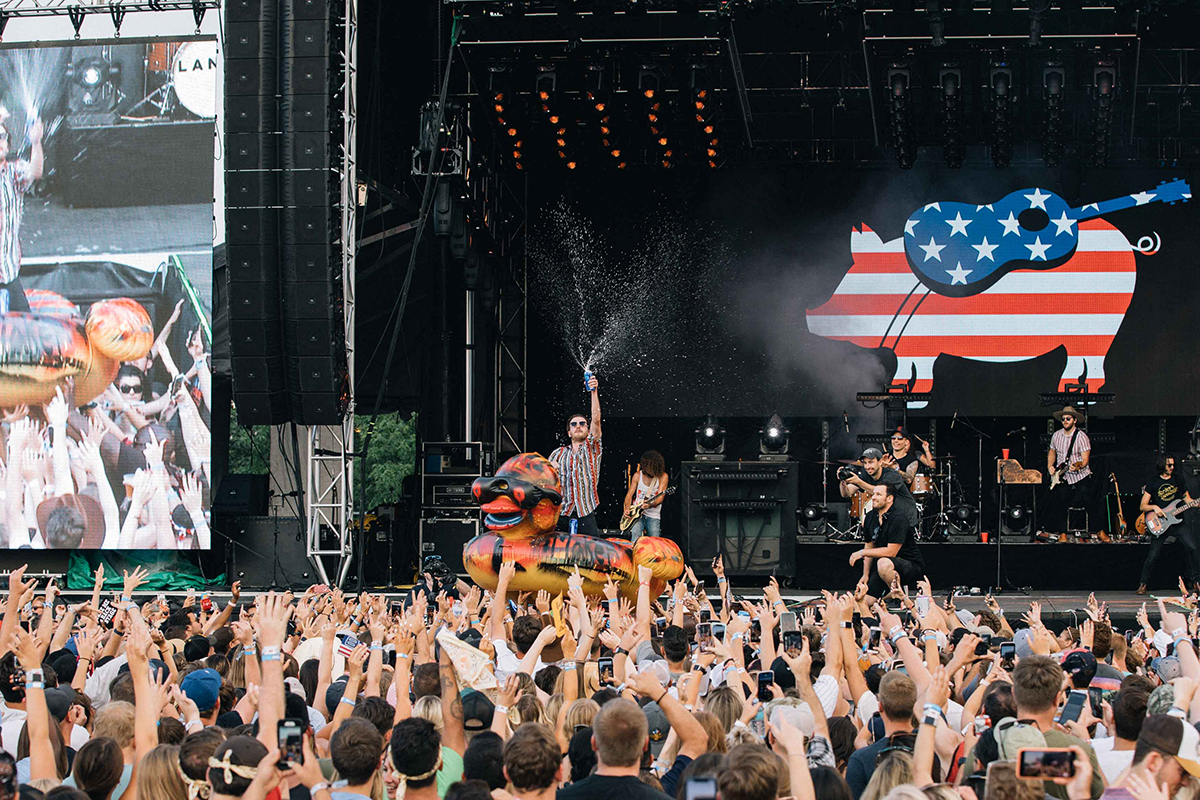 1901 W Madison St, Chicago, IL 60612
The biggest celebration of BBQ and country music is here! Grab your tickets for this year's Windy City Smokeout, happening July 13-16, 2023 at Chicago's iconic United Center. This year's headliners include GRAMMY award winner Zac Brown Band, much-decorated ACM and CMA award winner Luke Bryan, GRAMMY award winner Darius Rucker, and GRAMMY award nominee Zach Bryan. BBQ vendors include local favorites like Bub City, Soul & Smoke, and Lillie Q's, plus many national BBQ leaders you won't otherwise get the chance to taste without traveling!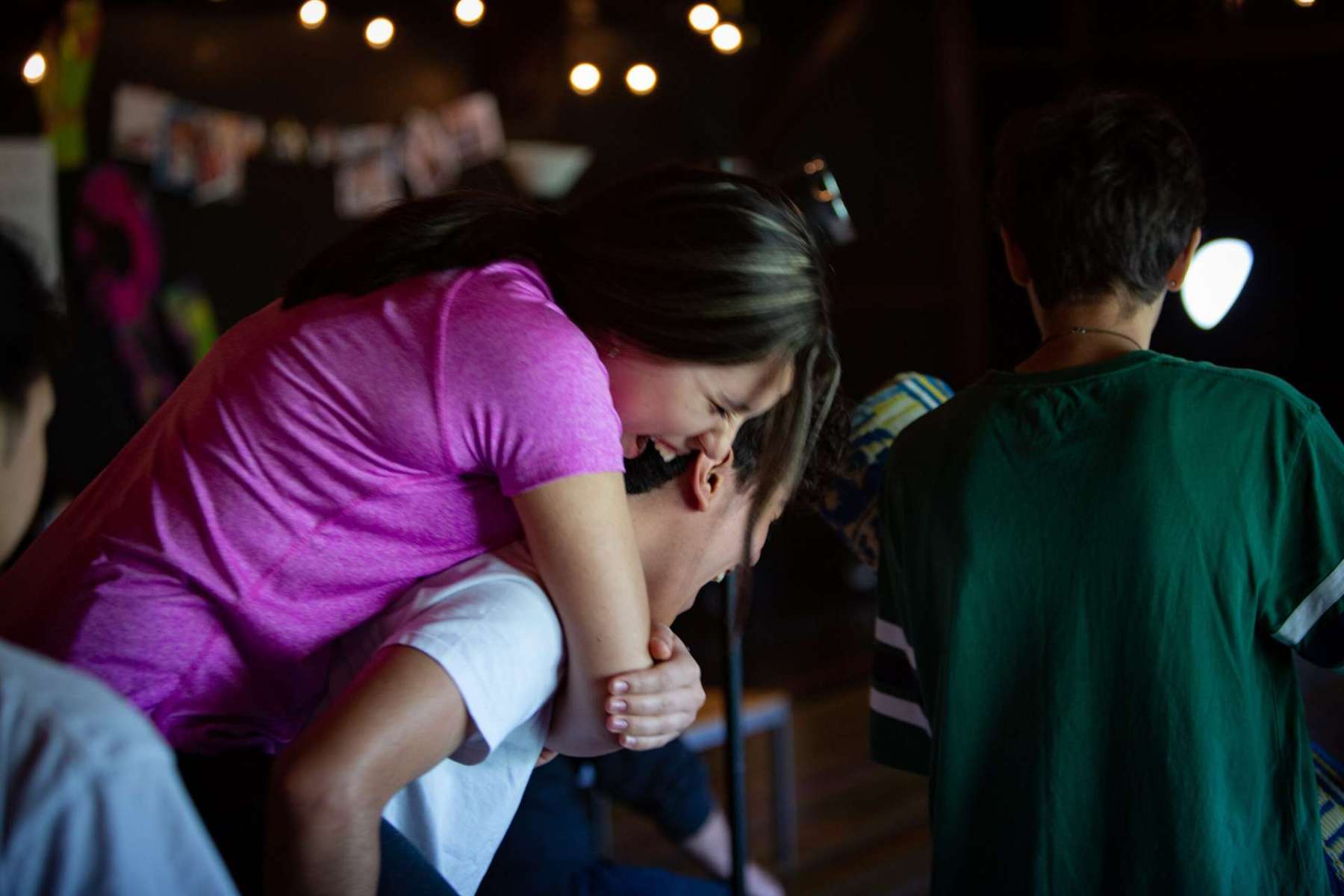 3547 West Montrose Ave. Chicago, IL 60618
Co-created by Albany Park Theater Project and Third Rail Projects and performed by APTP's youth ensemble, Port of Entry will take you on a journey through time and across cultures. This immersive experience invites you to step inside the real-life stories of immigrants and refugees from all parts of the world living side by side in a single apartment building in one of the country's most diverse immigrant communities: Chicago's Albany Park.
The summer season runs from July. 15 through Aug. 12.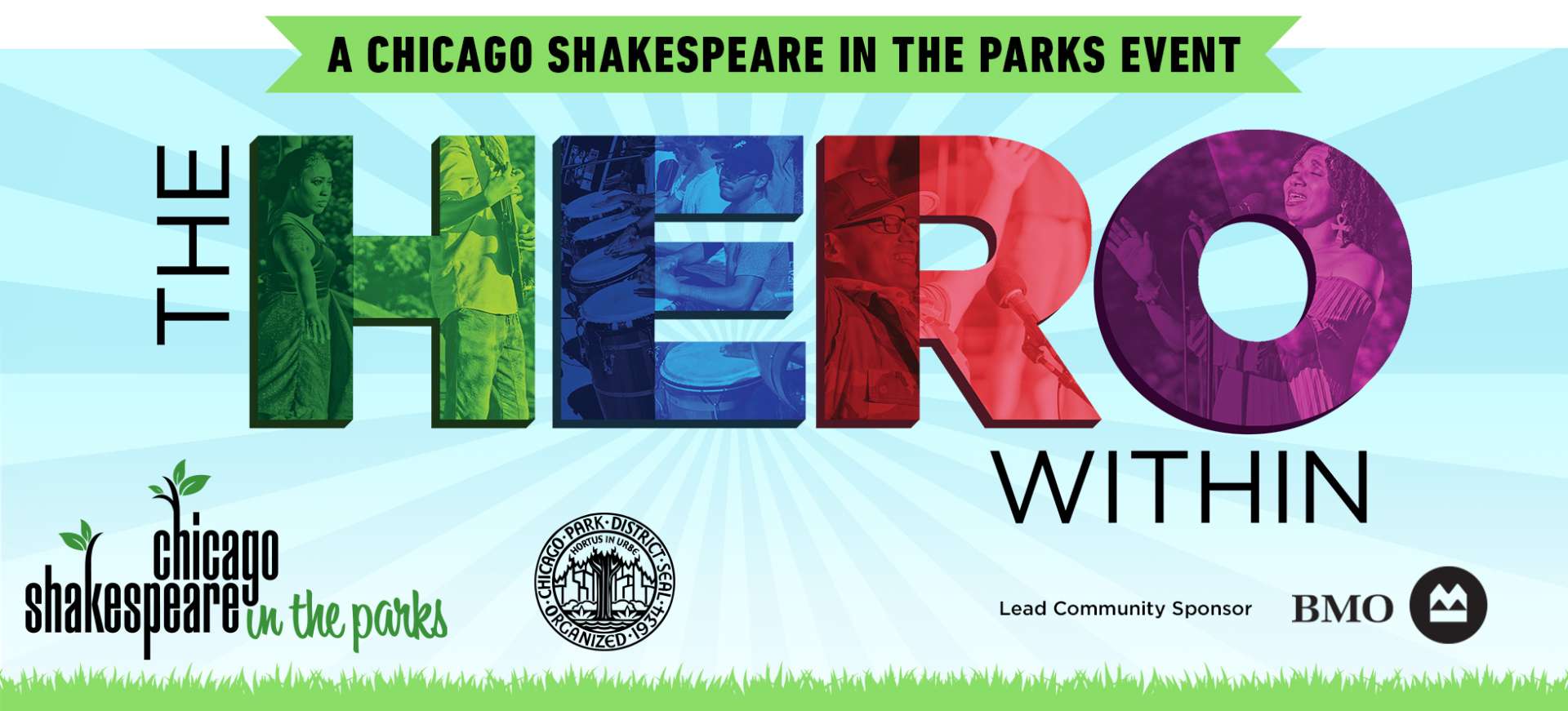 The world needs heroes! Where do we find them? Weaving together popular music and multidisciplinary performances with favorite scenes and speeches from Shakespeare's plays, the ensemble explores how we can all be heroes in our everyday lives—for ourselves, our families, and our communities. This summer's Chicago Shakespeare Theater free pop-up performances unite neighborhood artists from Austin, Chinatown, Englewood, Hermosa, Belmont Cragin, Little Village, and West Pullman with Chicago Shakespeare performers for a fun-for-all-ages musical revue.
Shopping
Disagree all you want but shopping will always bring joy.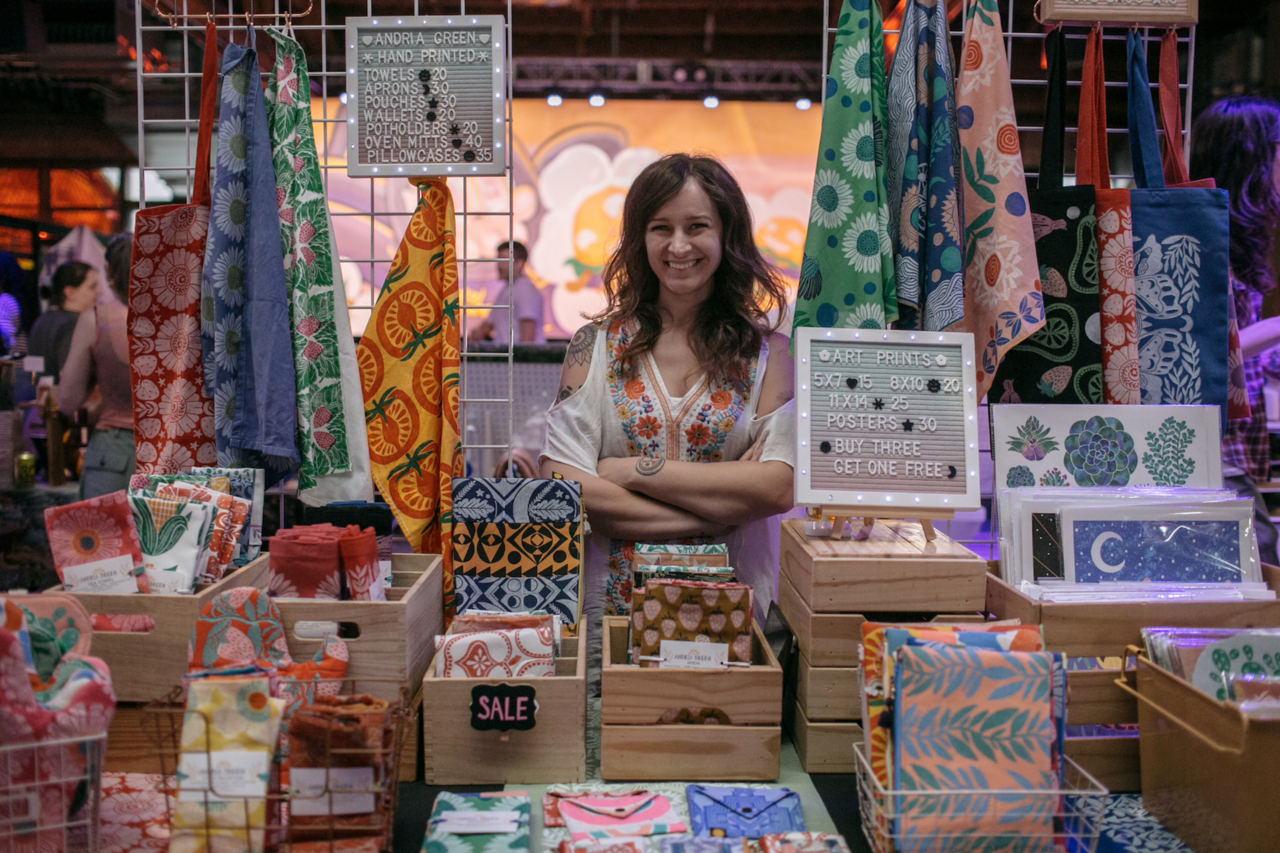 1130 W Monroe St, Chicago, IL 60607
SAUCED, a night market dedicated to emerging chefs, artists, and artisans will bring in more than 50 vendors to the second floor of WNDR Museum July 14 and 15. There will also be a live set from DJ Johnny Walker, a photo booth from Neon Palms Studio, food and cocktails from local vendors like Big Star Cocktails and Blackout Baking Co. and much more. The Night Market is free to attend. Attendees can purchase discounted tickets to experience WNDR Museum's 20+ installations, including the recently debuted three-story installation by Yayoi Kusama, and the Creatives of Color installation, Ètica, by Tubs.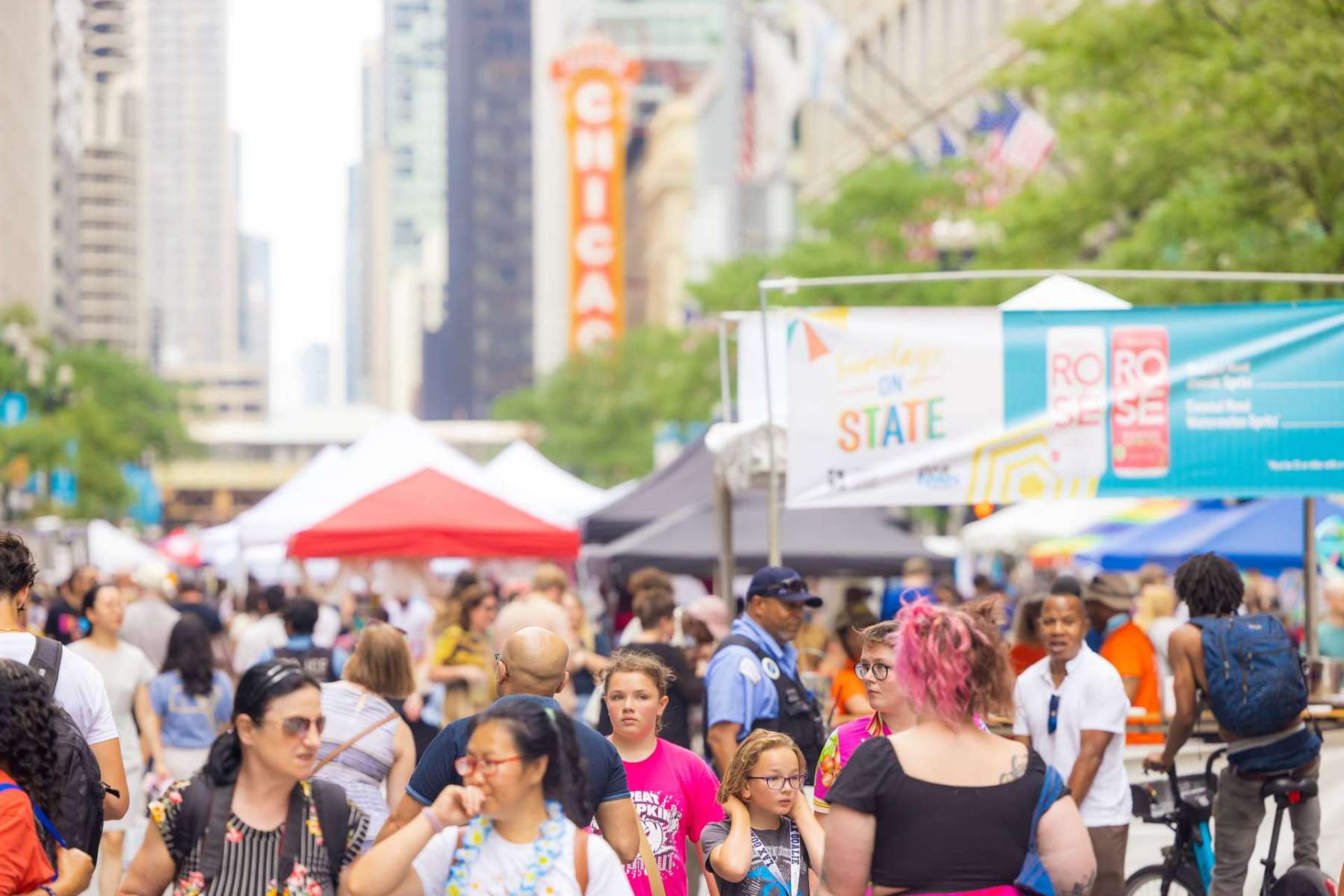 The internationally acclaimed, award-winning event series, Sundays on State, will once again transform Chicago's most iconic street, State Street, from Adams to Lake for two Sundays only this summer, the first one being Sunday, July 16, from 11 a.m. to 6 p.m. Neighbors from every Chicago community and beyond unite for a free, interactive block party, while safely enjoying art, culture, active recreation, food, drinks, shopping, and local attractions in the heart of everyone's neighborhood: the Loop.
https://www.instagram.com/p/Ct4GOcAtuzF/
Ready, set, get to shopping! The Lincoln Park Chamber of Commerce is proud to announce the return of the Annual Armitage-Halsted Sidewalk Sale, bringing non-stop fun to Lincoln Park from Saturday, July 29 through Sunday, July 30 from 11 a.m. to 5 p.m. both days. Featuring over 20 hardworking small businesses that call Lincoln Park home, stores will be offering exclusive deals and specials for all attendees to take advantage of throughout the weekend.
https://www.instagram.com/p/CunKA9tRAUa/
1341 W Randolph St, Chicago, IL 60607
America's largest and liveliest Urban Antiques Market is returning to the West Loop this July to continue their sun-soaked 2023 season from Saturday, July 29 through Sunday, July 30. Bringing together 200 of the top independent vendors, makers, dealers and designers from across North America to Chicago's West Loop neighborhood with a full lineup of shows through the end of the year, the festival will offer an ultra-curated, high-quality selection of antiques, vintage and modern goods ranging from fashion to art, jewelry, décor, retro home furnishings, global goods and more.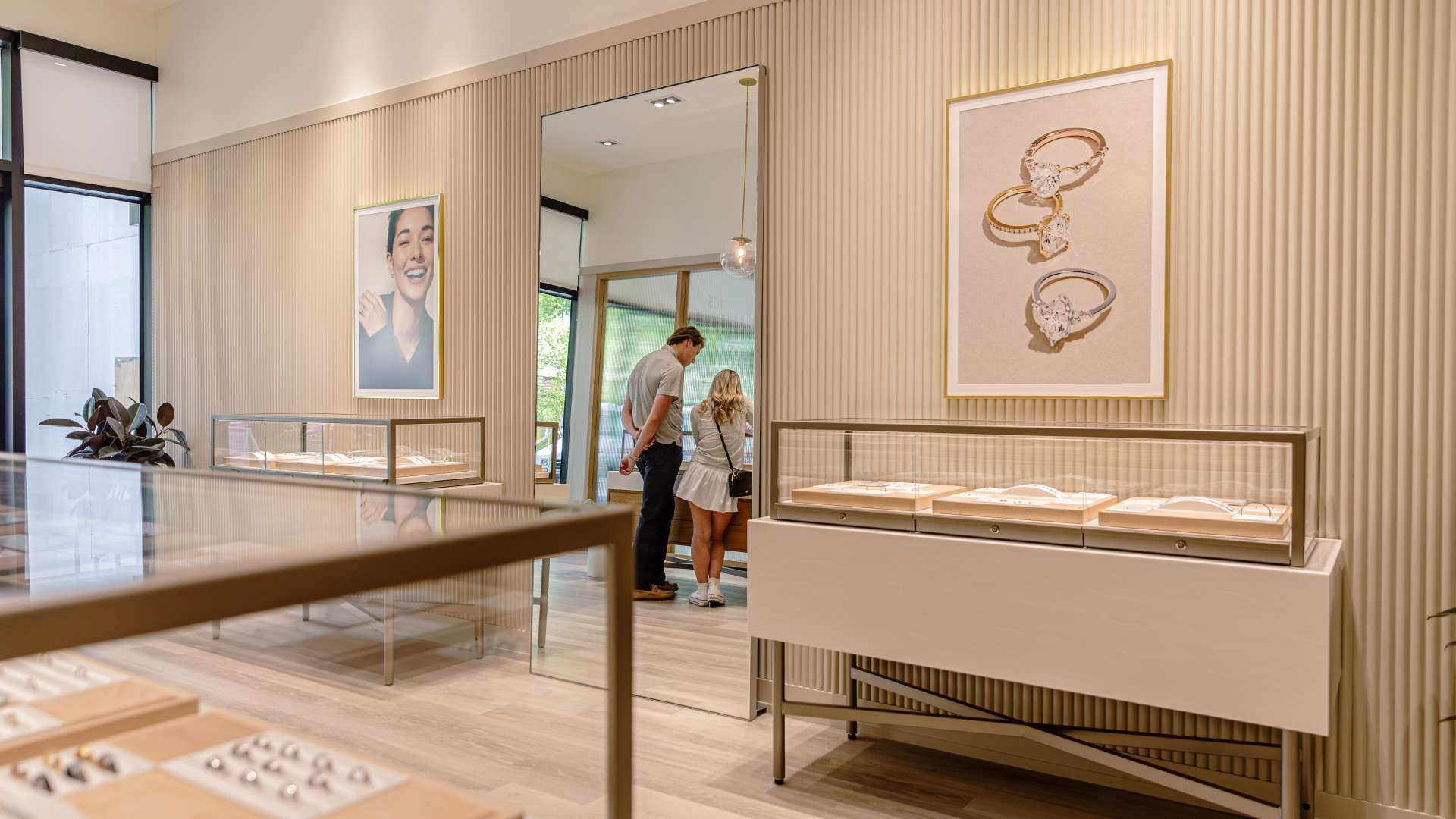 Visit the New Brilliant Earth Showroom
1024 W Randolph St, Chicago, IL 60607
Fulton Market is known for its vibrant food scene and thriving business community and is home to stylish restaurants, high-end apartment and office buildings, and boutiques. Now, Brilliant Earth, an ethical fine jewelry retailer is joining the scene with a brand new ground-floor showroom. The showroom will feature a wide array of products including engagement and wedding rings, necklaces, bracelets, and earrings.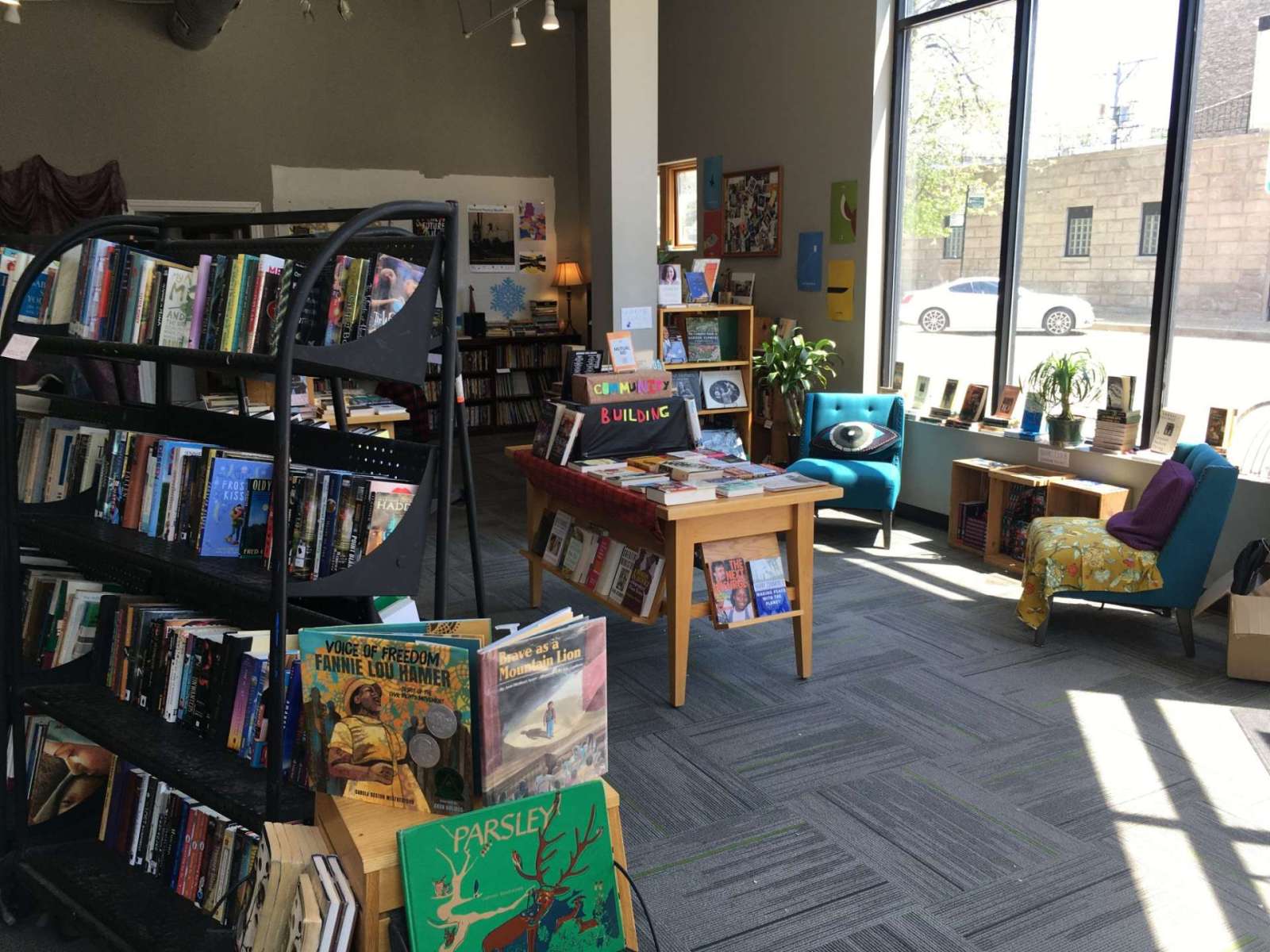 2931 N Milwaukee Ave, Chicago, IL 60618
The summer heat got you feeling lazy? Then, why not grab a new book and cozy up at home in the AC? Books4Cause is Chicago's first free bookstore. You literally walk in and take whatever book you like home for free. Art books, large editions, and other specific categories may have limits on how many free books you can take at once. Other than that, there are no obligations. Don't forget to donate old books to them to keep this amazing concept going.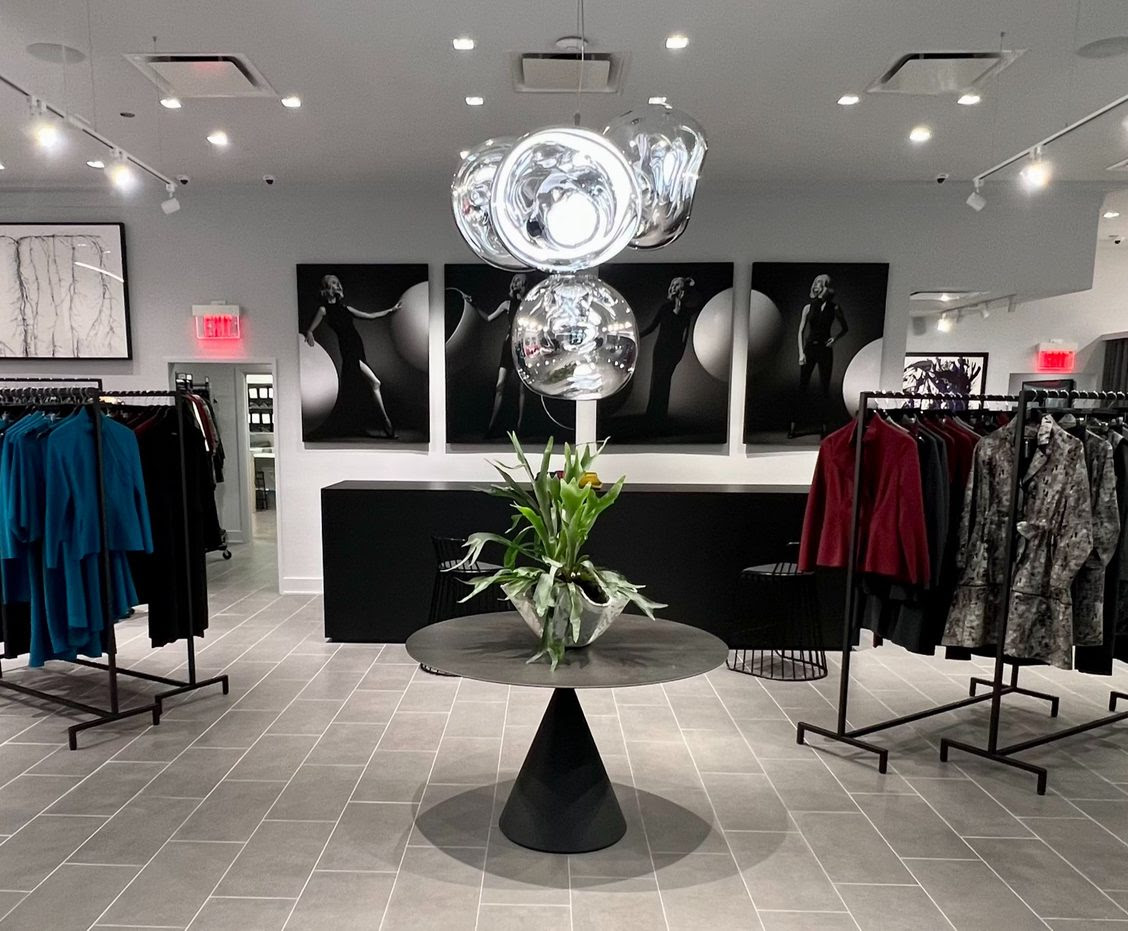 710 N. Wabash Ave. Chicago, IL 60610
Maria Pinto, the esteemed Chicago-based fashion designer who has dressed luminaries Michelle Obama, Oprah Winfrey and countless women of note over nearly three decades, has moved her West Loop boutique to a new, larger retail space that is now open in Chicago's Gold Coast at 710 N. Wabash Ave. Filling the expansive, 3,000 sqft Maria Pinto boutique are, of course, the garments themselves. Pinto's clothes are an essential staple for any active woman who consciously values her humble yet powerful place in the community.
Outdoors, Wellness & Fitness
Sun light is full of Vitamin Ds and a stroll down the lakefront aimlessly sounds delightful and relaxing, if you ask me. For those ready to loosen up, stretch, and get the move on, here are our picks of outdoor things to do in Chicago this July, alongside some wellness and self care options.
Read More: The Best Restaurants on Chicago's Lakefront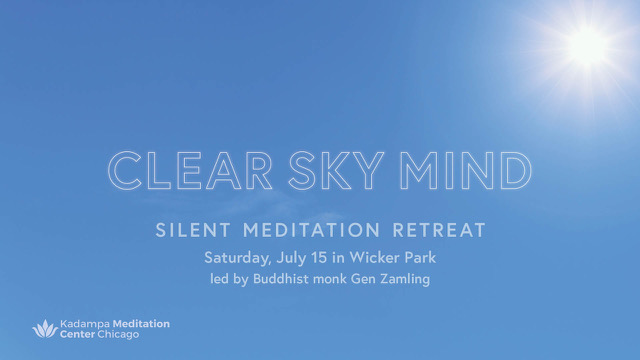 Wicker Park
Discover the pure, clear, and limitless nature of your mind at the Clear Sky Mind Silent Meditation Retreat hosted by Kadampa Meditation Center. Buddhist monk, Gen Zamling will be guiding retreatants through "clarity of the mind," a practice that's been used for centuries to develop the enormous capacity of the mind for peace, flexibility, concentration, wisdom, and bliss. This meditation can help you free your mind from inner pain to enjoy peace and lasting happiness.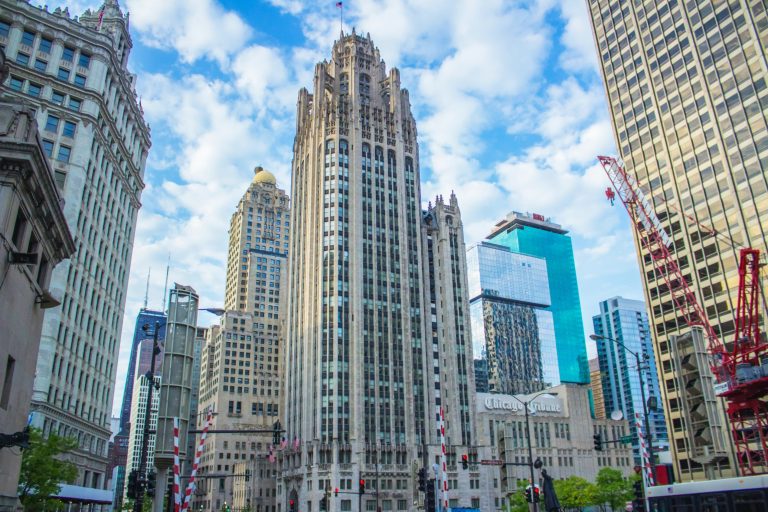 Private Chicago Walking Tours
Experience Chicago's rich history, famous architecture, distinctive food culture, and more with a local guide by your side this fine summer. Enjoy a scenic walk through Chicago's iconic architecture during the Chicago Riverwalk Architecture Tour, or experience the dight and fright in the Windy City during the Mobsters and Haunted Mysteries of Chicago Walking Tour!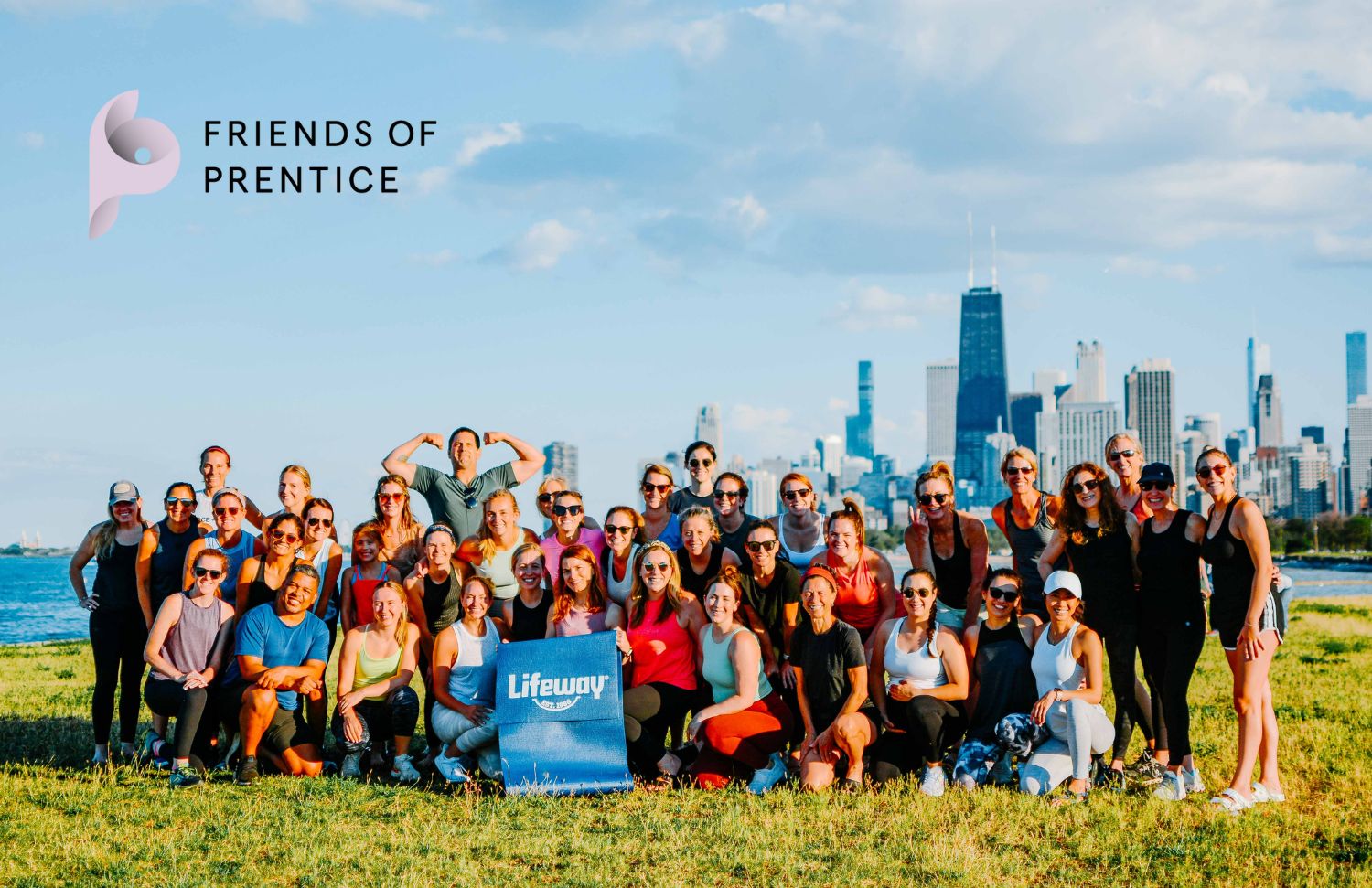 This July, Friends of Prentice and Lifeway Kefir are partnering to host a Yoga for a Cause event at Theater on the Lake to raise funds for women's health research. On Wednesday, July 19th at 6:00 pm, join board member Kenna from Sona Fitness for a relaxing yet energizing yoga class that will get your whole body moving and your mind feeling good. Lifeway Kefir will be providing yoga mats, water bottles, and some fun products. All levels are welcome and all proceeds will go directly to Friends of Prentice, funding women's health research.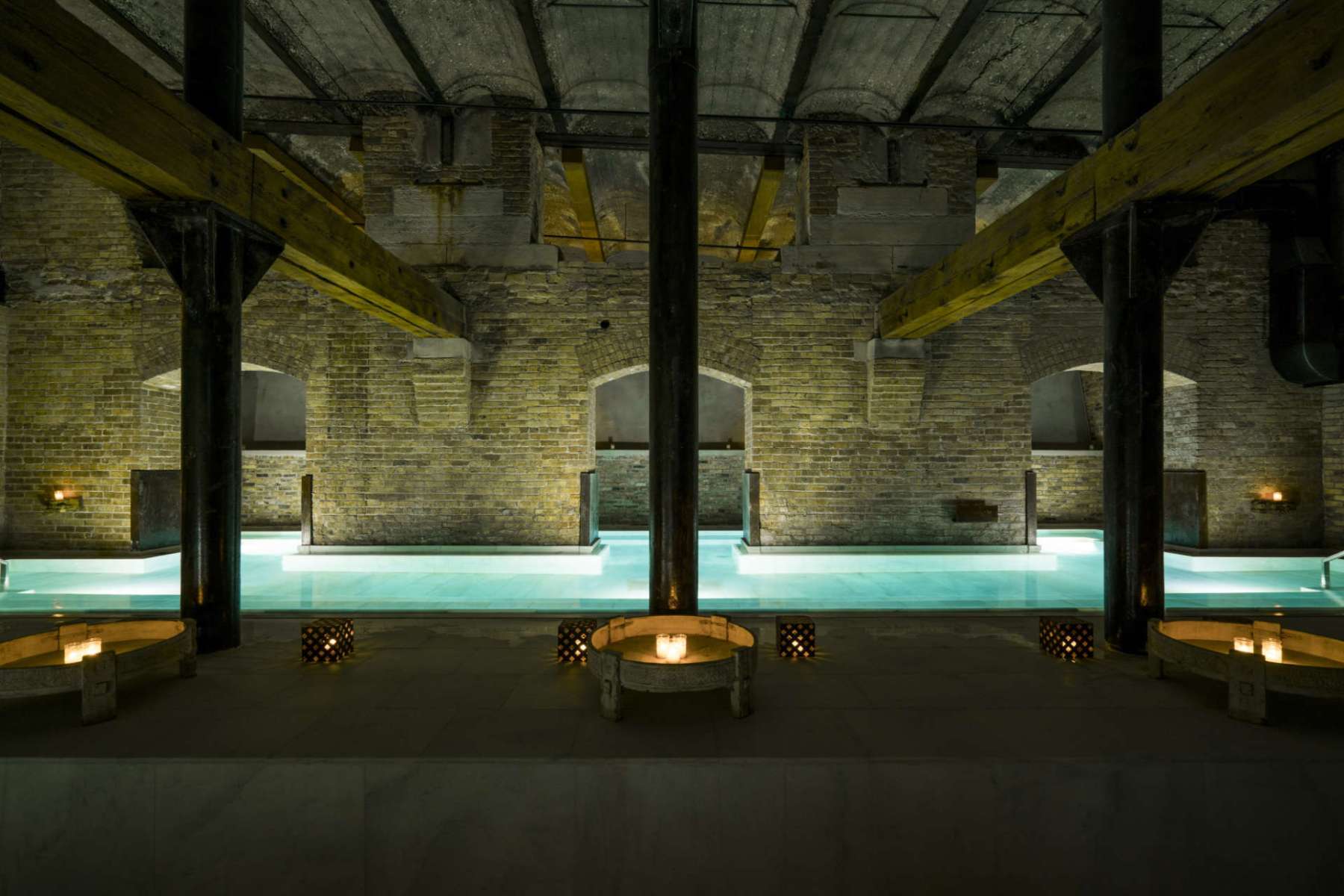 800 W Superior St, Chicago, IL 60642
Located in a restored factory from 1902 in River West, AIRE Ancient Baths Chicago gives you access to this preserved structure brought back to its original splendor, where you can see the original exposed brick, wooden beams, and industrial columns of the building. Inside those walls, a unique experience for the body and mind awaits, in a journey through the traditional Roman, Greek, and Ottoman ancient experience of baths. AIRE Ancient Baths is a unique relaxation space where your body and mind will release the stress of everyday life. The experience we offer you will allow you to feel a set of sensations with yourself or share with whoever you want.
In the Burbs
Chicagoland is always full of activities across the suburbs. If you live outside of the city, or would rather get away from the crowds and change the environment, below are the best things to do in Chicago suburbs this month.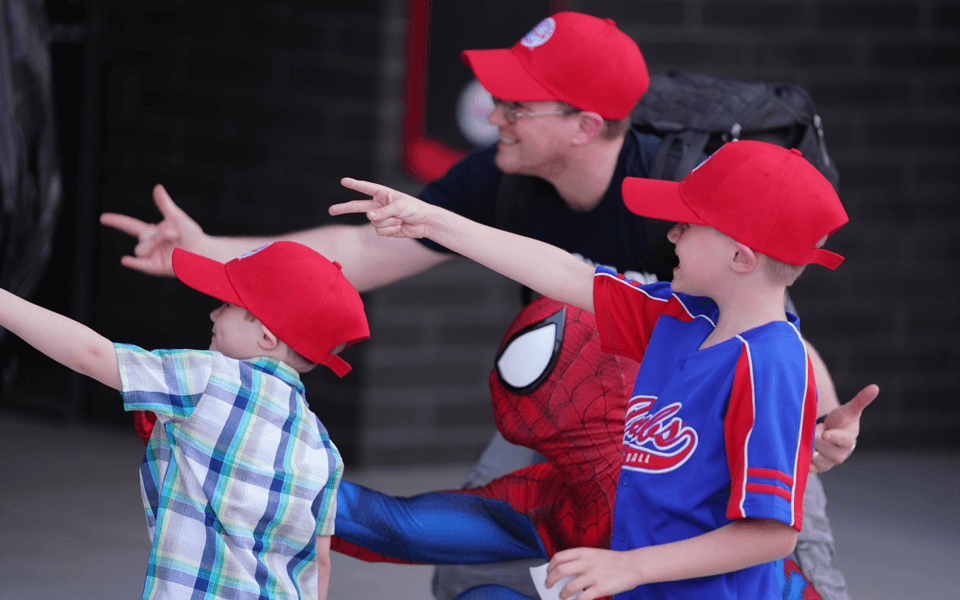 9850 Balmoral Ave, Rosemont, IL 60018
The Chicago Dogs will host a Heroes and Villains theme night to support the Golden Glove Charity for children's cancer. On Saturday, July 15 at Impact Field in Rosemont, fans can dress in their favorite hero or villain costumes, from Spiderman to the Joker, and local youth battling cancer will be honored. Fireworks will take place that evening, along with on-field entertainment by the beloved Mascots, stadium concessions, and more.
https://www.instagram.com/p/Ctku1l-NiM5/
145 Old McHenry Road, Long Grove, 60047
The annual Vintage Days festival will return to Long Grove on Saturday, July 29th, and Sunday, July 30th. The free, family-friendly event will feature all things vintage, reclaimed, hand-made, upcycled, antique, and repurposed in an open-air marketplace. In addition to over 30 vintage and handcrafted vendors lining the streets of downtown, Vintage Days 2023 will feature a Penny Carnival in front of the Historical Society farmhouse in Stempel parking lot on Sunday from noon to 2 pm for children (9 months to 12 years old) with simple games geared toward the younger kids run by older kids. It's only a penny a game and everyone is guaranteed to win.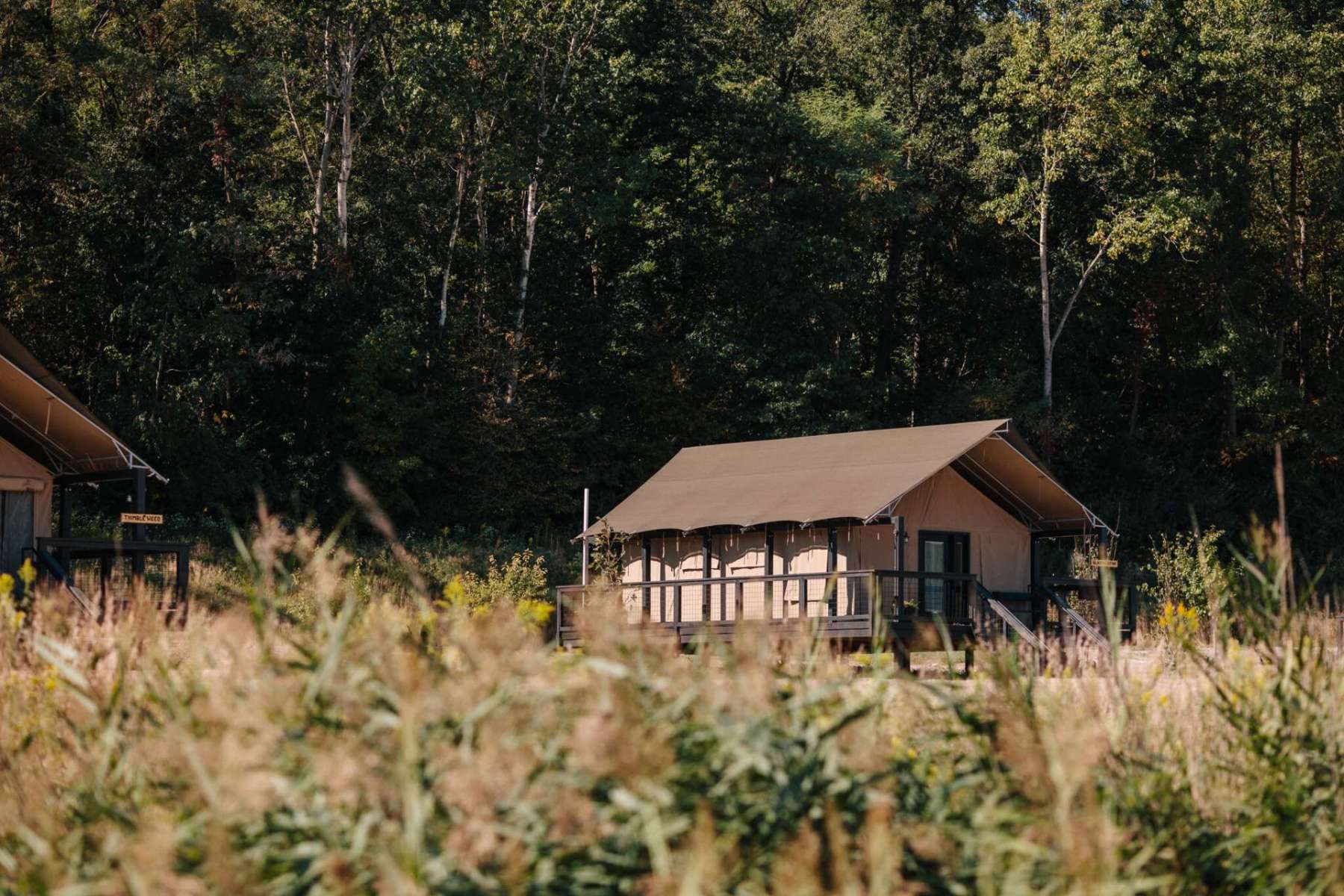 809 N 2199th Rd, Tonica, IL 61370
The first of its kind in the Midwest, Camp Aramoni offers a robust food and beverage program featuring seasonal, chef-driven menus by Chef Carson Barger (Tangled Roots, Social Kitchen) available to enjoy at their accommodations or at The Barn. Spanning 96 acres of lush forest and wildlife terrain along the Vermilion River on the site of a former 19th-century brickyard, Camp Aramoni is Illinois' first and premier boutique campground and event space boasting charming accommodations and hotel-level hospitality within the serenity of nature. If you are looking for a retreat without traditional camping/road trip hassles, Camp Aramoni should be your destination.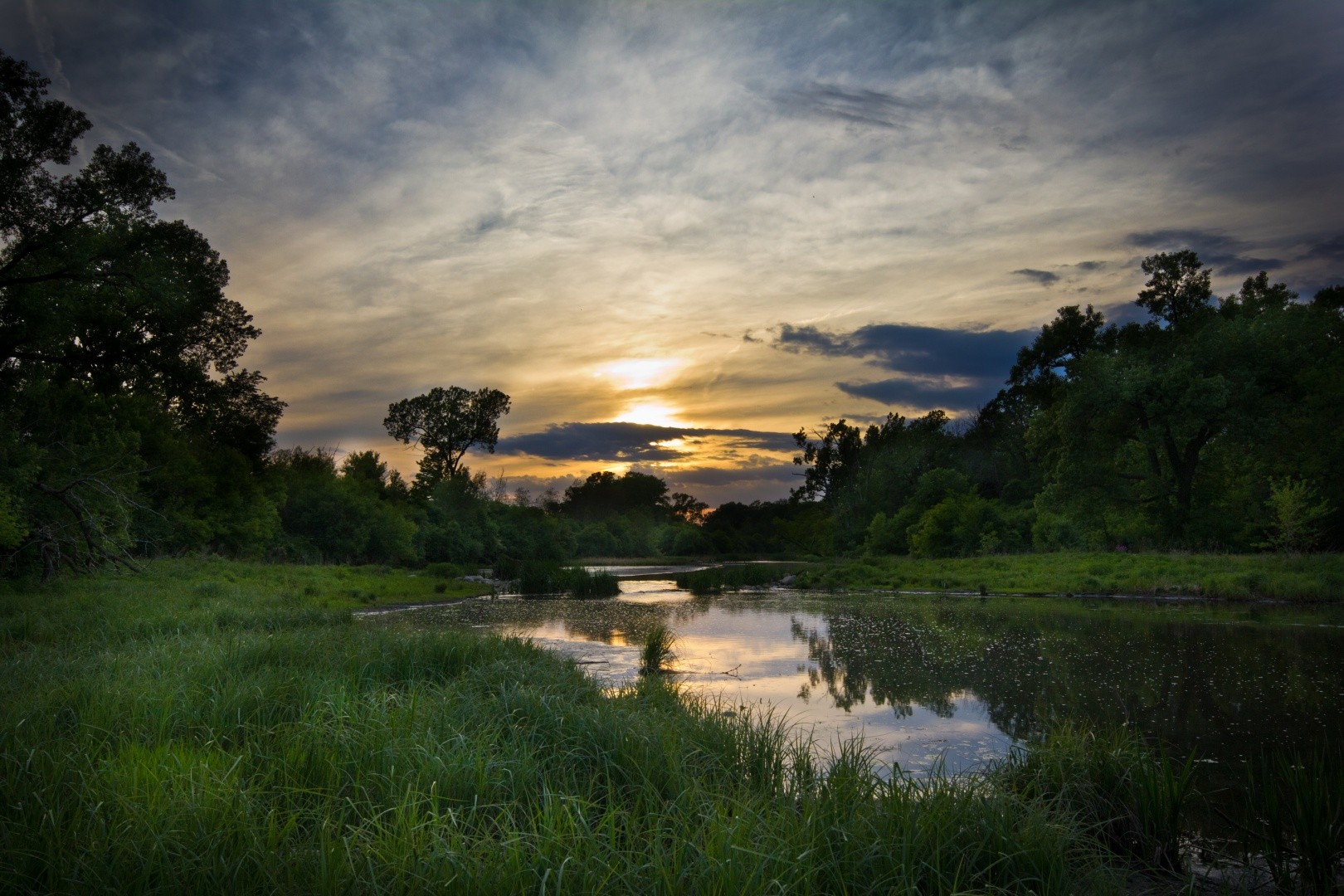 Image Credit: East Branch Forest Preserve
Weekend a Forest Preserve
There are plenty of national parks and forest preserves within a short drive from Chicago and nature lovers would sure appreciate a cool, faraway weekend under the giant trees or along a refreshing creek. Illinois' diverse landscape will satisfy everyone level of outdoor travelers and the parks have plenty of family/kids-friendly options as well.
Read More: The Nearest State Parks Around Chicago
Featured Image: Chicago Craft Beer Festival