Do you have any idea how difficult it was to come up with this list? As an avid reader myself, bookstores have always been a safe haven for the soul, consistently providing comfort and protection from the outside world whenever I choose to slip between the covers of a good book. But there are so many great bookshops in Chicago that it was tough to narrow down our list.
That being said, this selection of Chicago's best bookstores is certainly a great place to start, but there are so many more unique shops to explore that you'd be a fool to stop at just these 15. From LGBTQ+ friendly titles to fanciful children's books to obscure historical nonfiction, Chicago's bookstores have them all. You're bound to find a great read at every single one of these locations, and there's always something new to look for, even if you've been there a thousand times.
Check out Chicago's best bookstores and let us know which one's your favorite!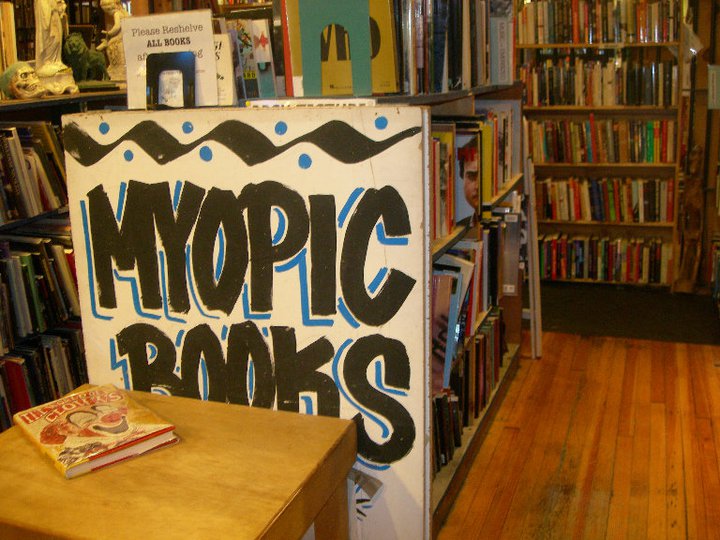 1564 N Milwaukee Ave
This tri-level labyrinth of a bookstore is too enormously popular for me to leave off of this list, let alone place it anywhere but first. You will absolutely find the book you're looking for if you visit Myopic, and you're also likely to settle into your new favorite cozy chair in the back of the store somewhere.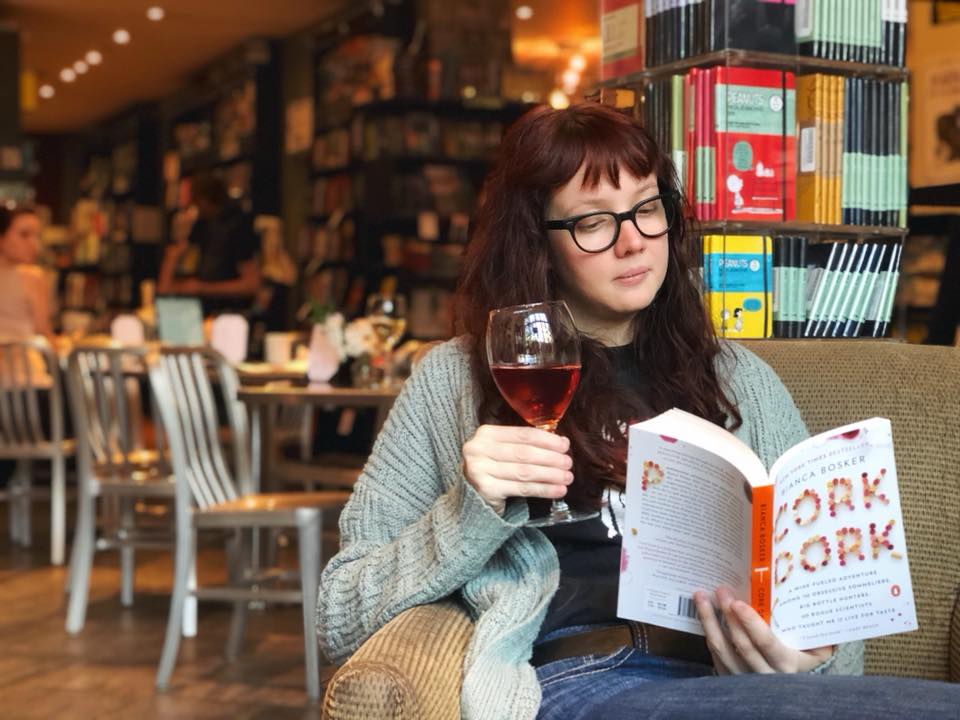 4736 N Lincoln Ave
There's something undeniably charming about the Book Cellar's unassuming location and what awaits you from behind the front doors. Hosting various events, readings, and book signings, the Book Cellar is a necessary staple in the heart of Ravenswood.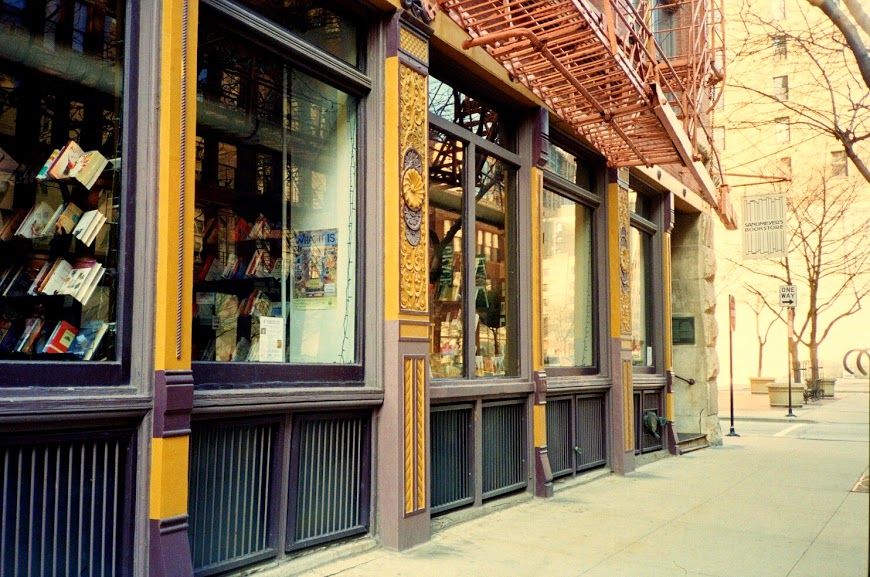 714 S Dearborn St
Maybe it's a bad reason to walk into a storefront for its appearance in light of the whole 'don't judge a book by its cover' thing, but this place literally does just look cool from the outside, so you can't tell me you wouldn't stop into this mom-and-pop shop just for its aesthetics. I know the truth and you totally would.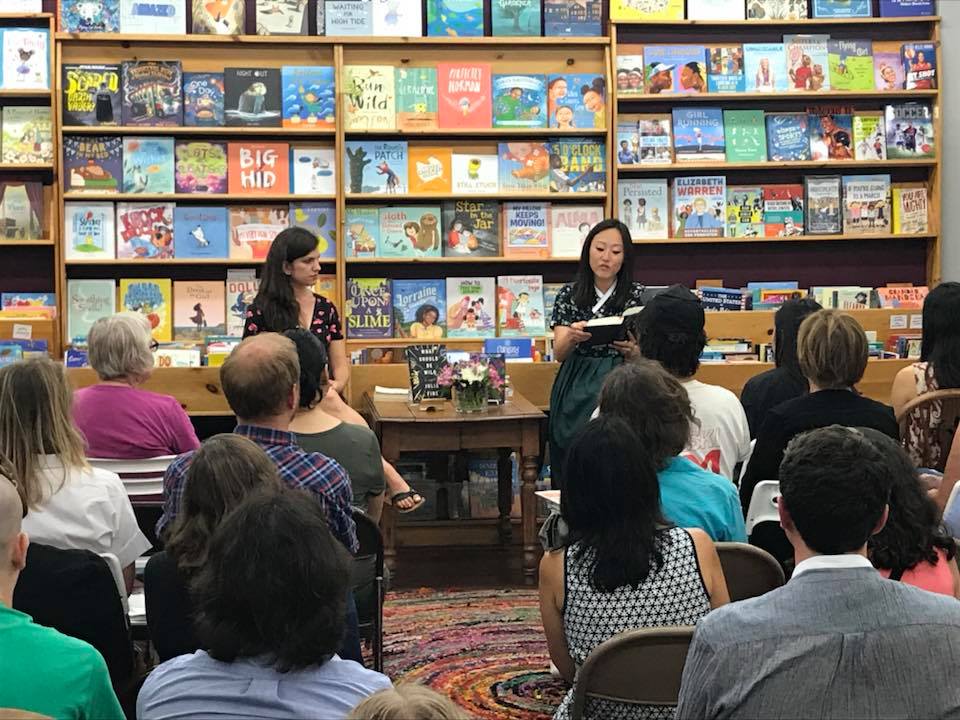 5233 N Clark St
An independent bookshop focused on feminist topics, as well as children's books, this place is a dream in the making. Quench your literary thirst by picking up a nonfiction on queer theory or selecting a few picture books for your kid. Women and Children First host several readings and signings, too, so it's never a bad idea to stop in.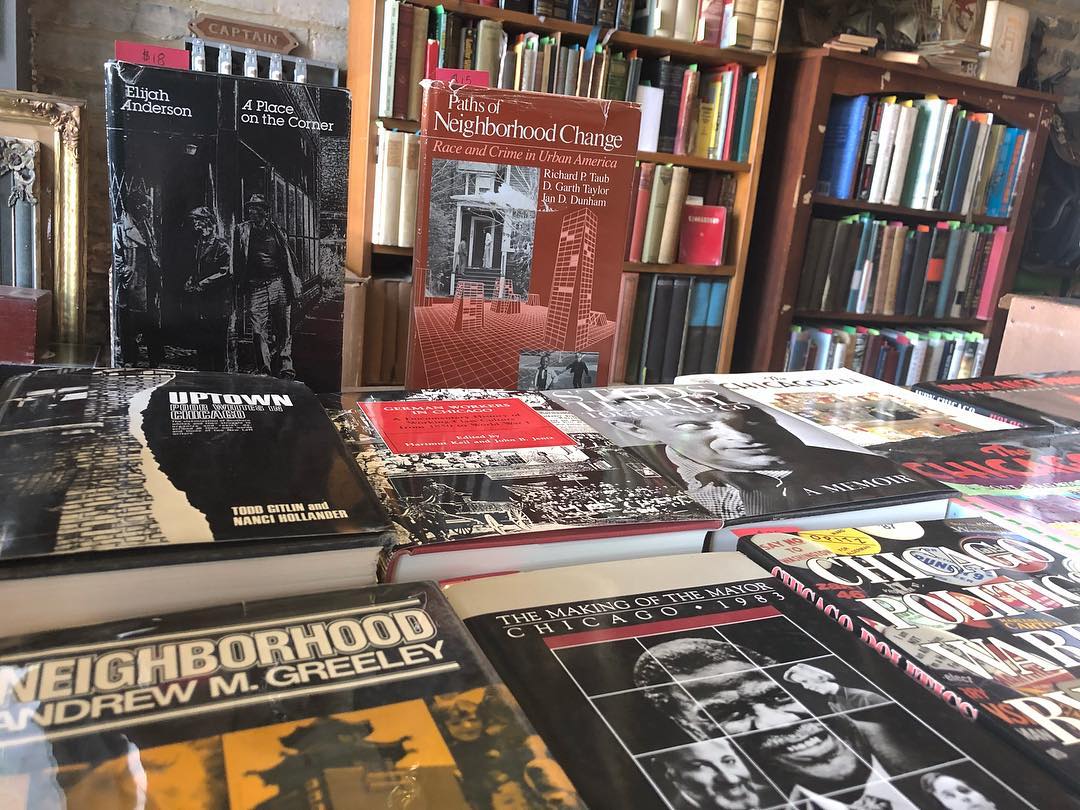 2620 N Milwaukee Ave
A classic bookshop that includes a select few histories of Chicago, you'll love the cozy, rustic feel that Uncharted Books exudes from the moment you step inside. It's underground, it's off the grid, it's uncharted, and it's a local used bookstore you can't pass over.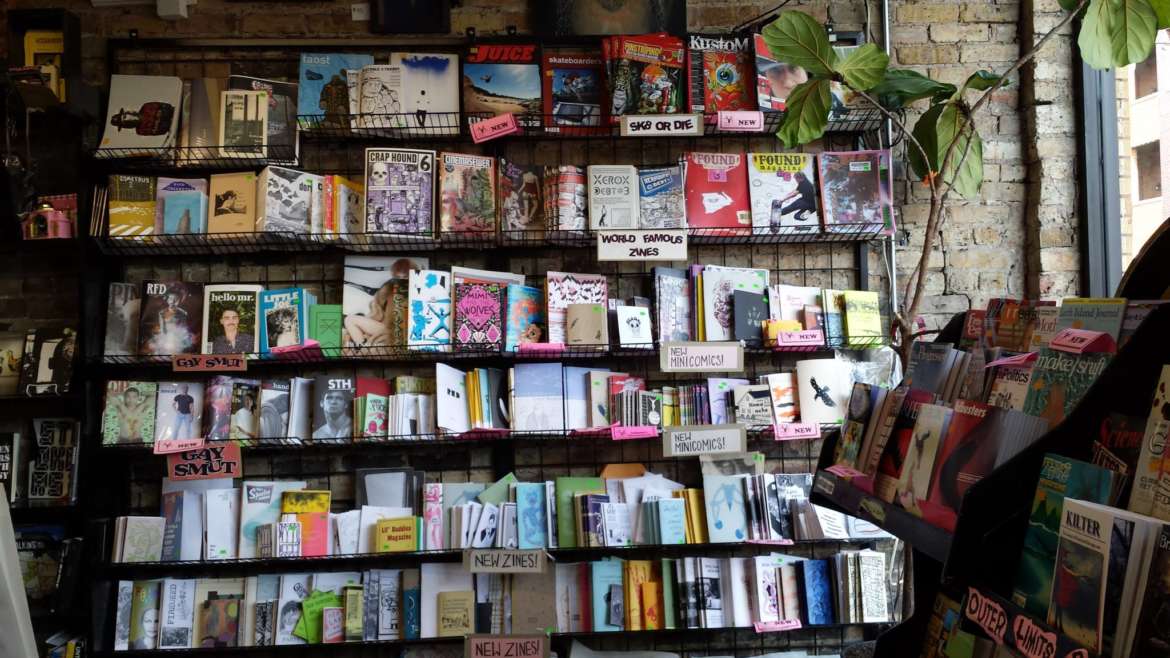 1854 W North Ave
You've all heard of Quimby's, whether or not you've actually been there. But you'd remember it if you have. This underground bookshop has mysteries hiding in every corner of the store, so it's worth a look around for a book you're bound to love.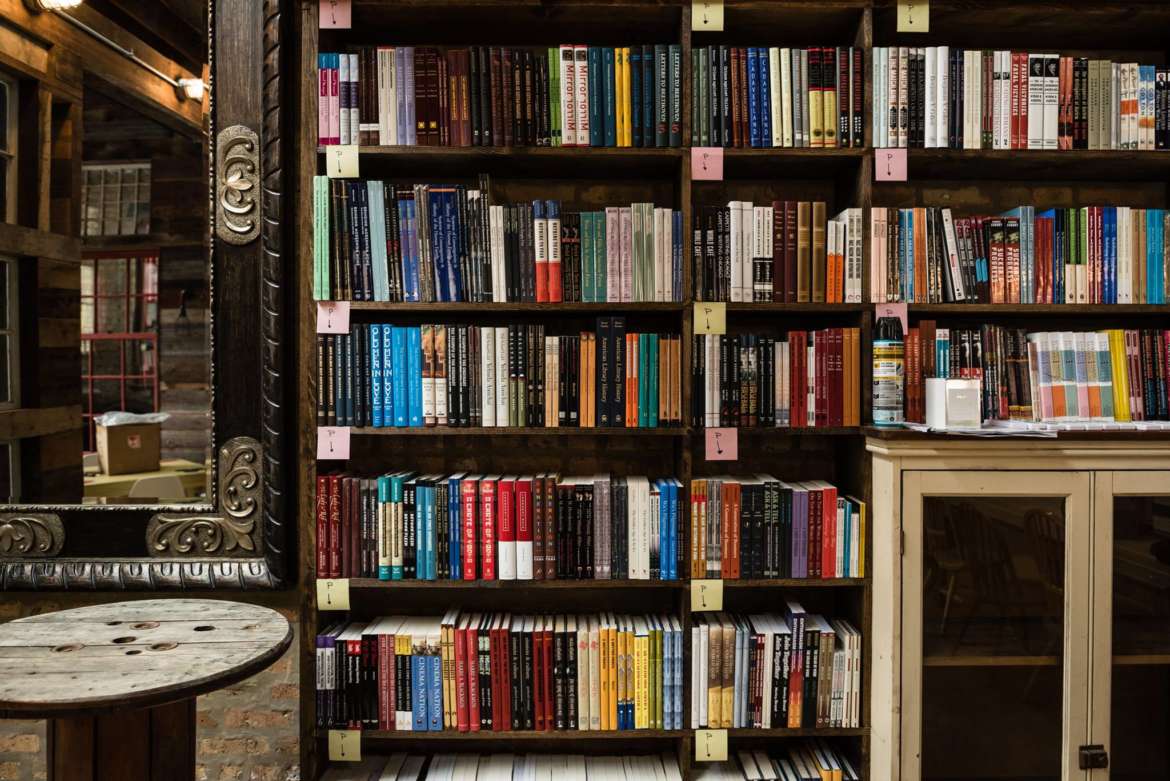 2212 N Clybourn Ave
This place is technically a bar first, but the shelves of novels and "strange things" and the lack of Wi-Fi encourages its readers to settle in for a few hours. While they may not carry every book ever written, keep an open mind at Kibbitznest and you'll definitely find something to take home.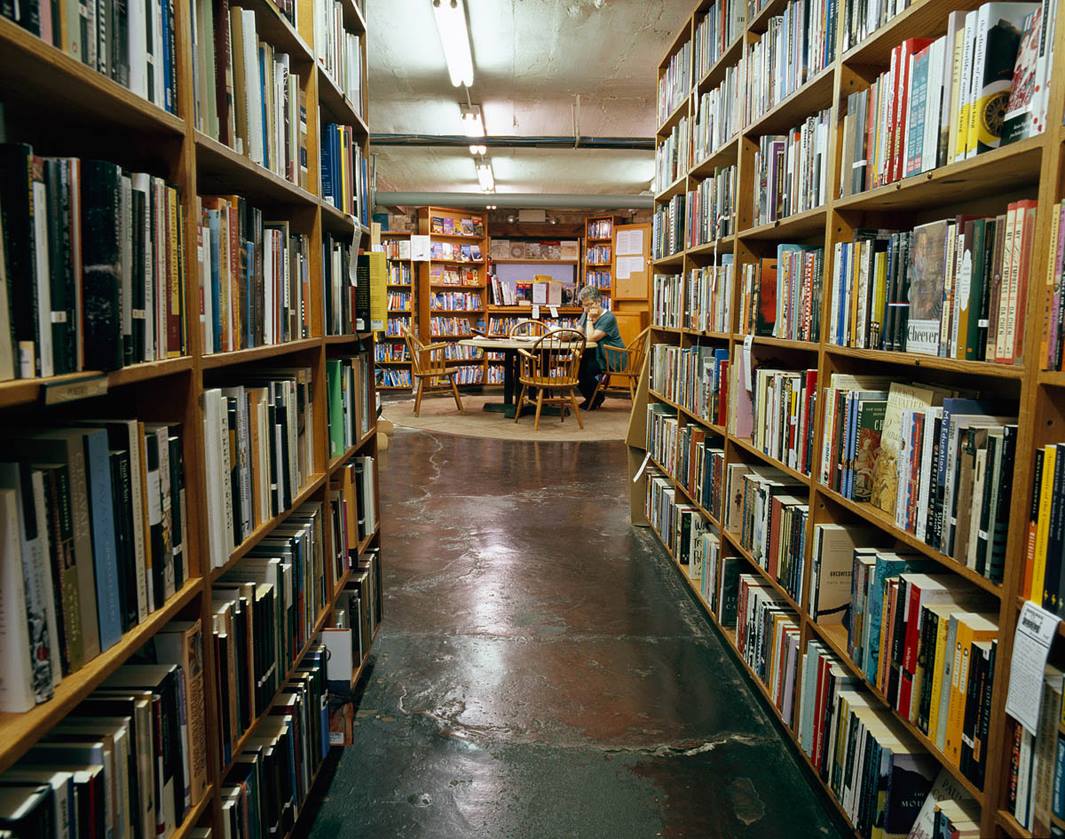 1301 E 57th St
If only for its secretive entrance and maze of a design, this bookstore had to make our list. A Hyde Park staple, 57th Street Books carries as many genres as it can possibly hold in its warehouse-like location. You might even get lost down here, looking for that perfect novel.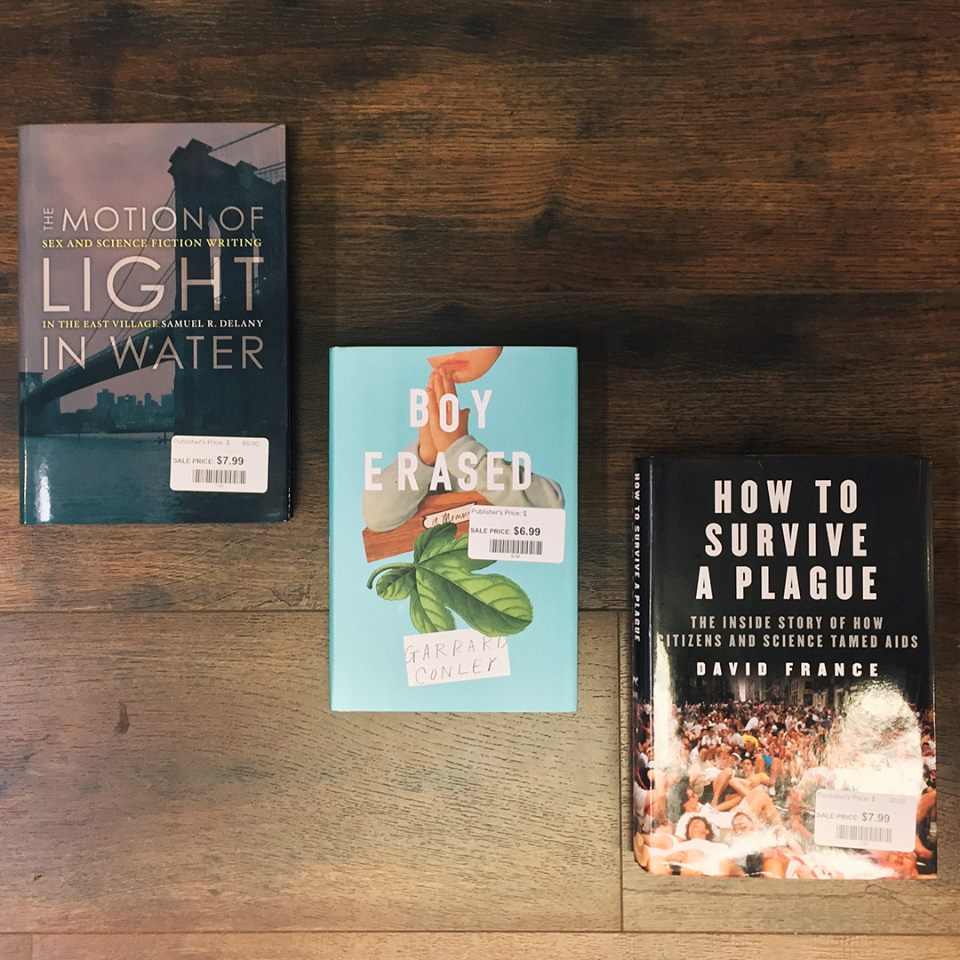 3251 N Broadway St
This all-inclusive bookshop on the north side of Chicago would definitely grasp your attention if you ever pass by it on the street. Its all-black exterior paint and rows of windows showcasing titles from all genres is unmistakably appealing, drawing you into its labyrinth of books from the outside.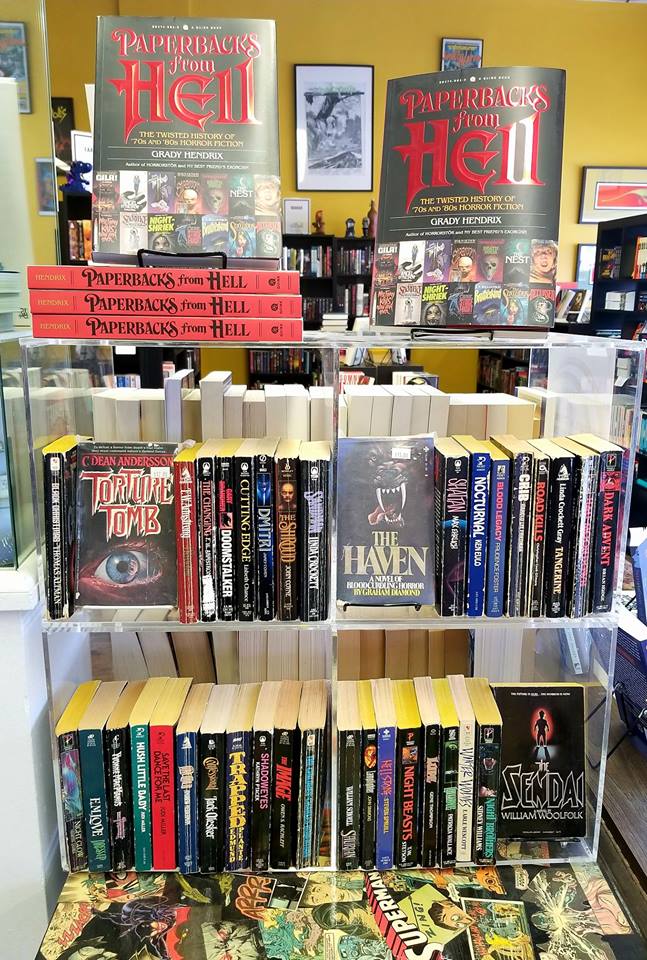 3182 N Elston Ave
A bookstore-record shop mashup, Bucket O' Blood certainly makes a name for itself as far as intriguing titles go, not to mention its brilliantly eye-catching storefront mural painted by local artist Mac Blackout. Find novels in genres of science fiction, fantasy, and horror here at Bucket O' Blood.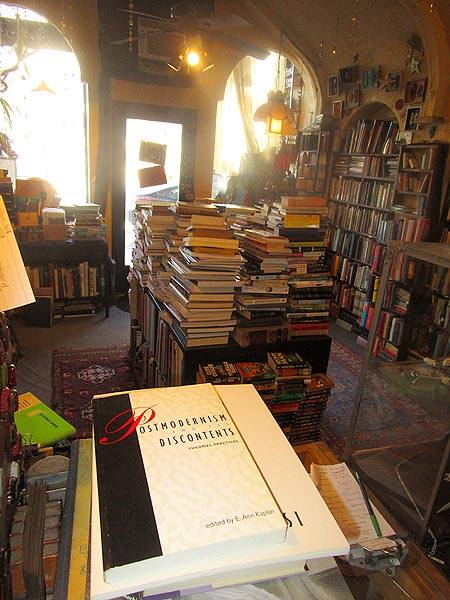 6753 N Sheridan Rd
One look at this place will make you fall in love with reading all over again. An eclectic variety of decor lines the walls of Armadillo's Pillow, leaving nothing but captivating distractions for the eyes to wander over while searching for compelling book titles.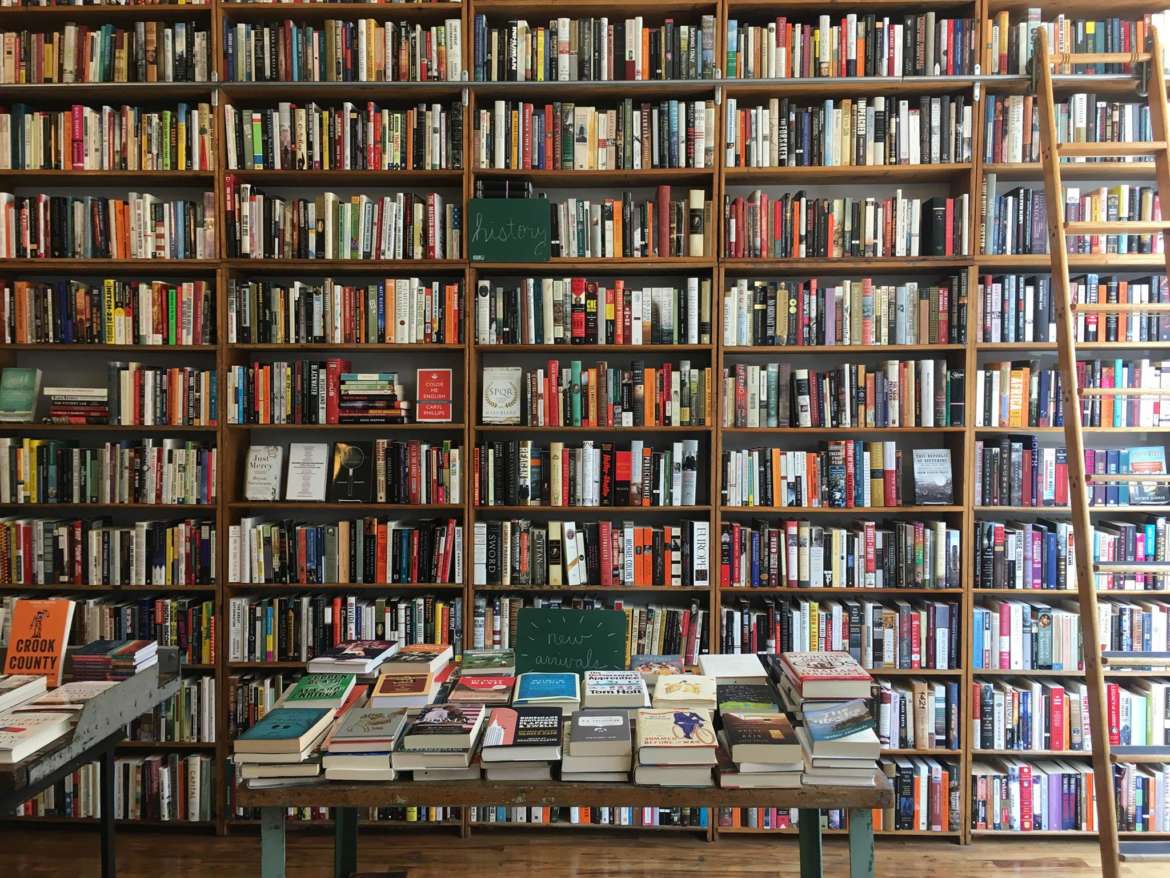 1102 W 18th St
The ceiling-to-floor shelves of books are so reminiscent of Beauty and the Beast that it felt immoral for me to leave this one out. This cleanly organized shop has repurposed old library file cabinets as their front desk, settled beneath the glow of a neon sign, and uses old-school sliding ladders to retrieve titles from the highest shelves. If bookstores aren't all already perfect, this one certainly is.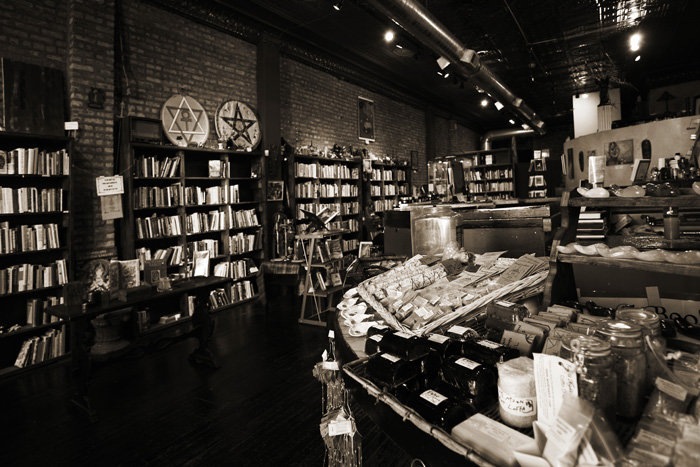 1164 N Milwaukee Ave
This place is dark. And by that, I mean pretty dimly lit for a bookshop, but don't let that turn you away. The mood is set perfectly for the contents of its shelves, so take a peek around here with your phone flashlight and you're sure to discover something witchy between the covers of any book you find here.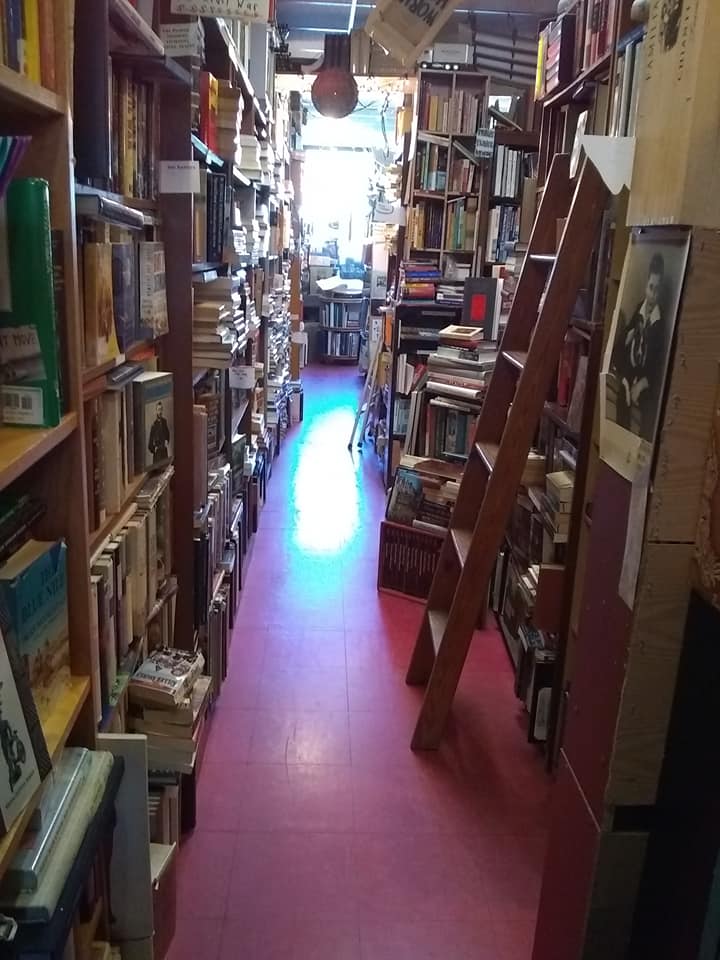 2005 W Montrose Ave
While some may find the lack of structure in this bookstore unsettling, to me, it's like an untouched paradise waiting to be discovered. There's something magical about books thrown together without order, forcing you to pick them up, turn them over, read a few pages, and then decide whether or not you're going to take that one home with you.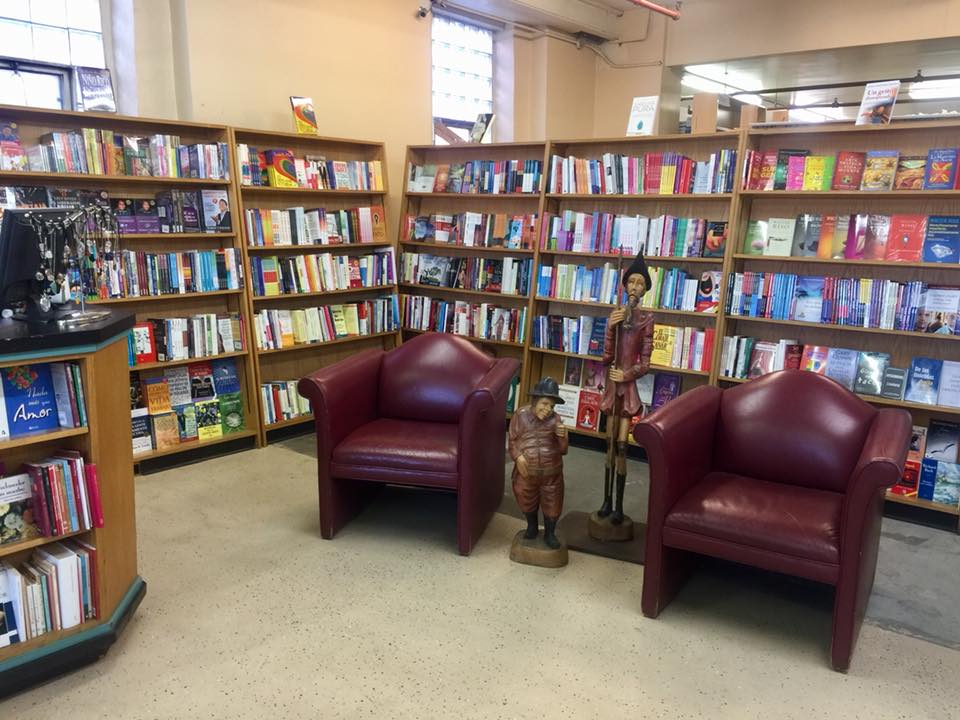 This bookstore specializes in Latin novels, texts written in Spanish by Hispanic authors to appeal to an extremely important community in Chicago. This enormous warehouse of a bookstore hosts a vast variety of novels and nonfiction from all genres, so it's easy to find a title that appeals to you amongst the shelves.
Honorable Mention: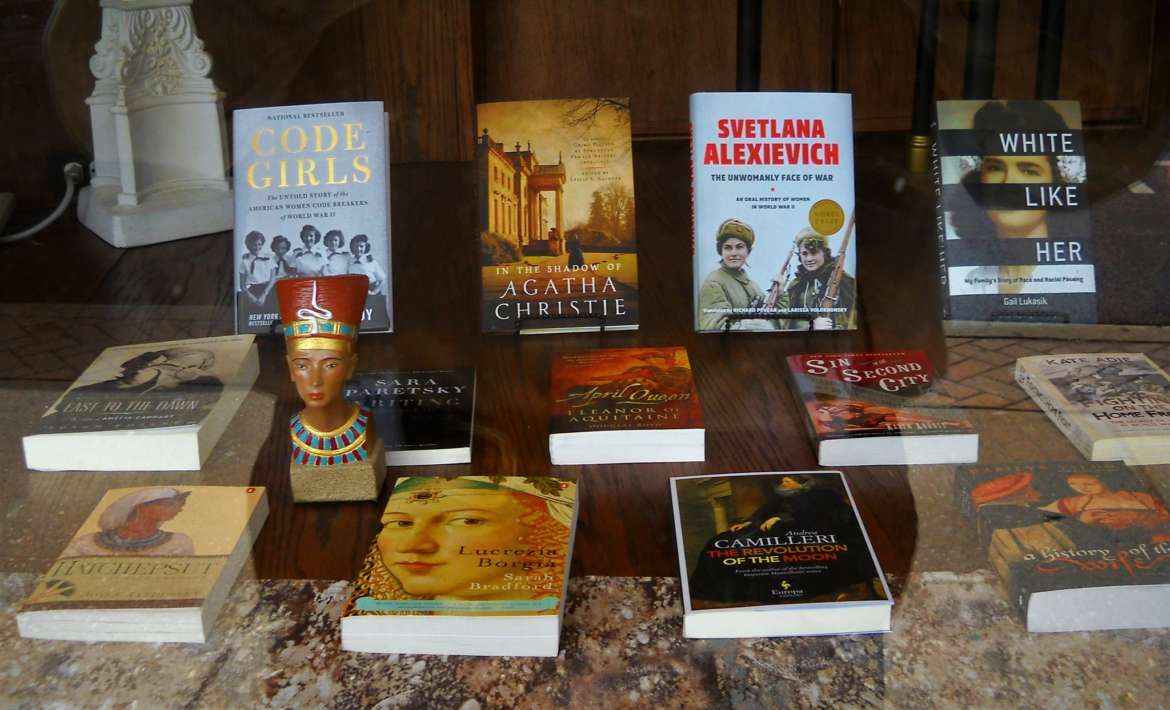 7419 Madison St
While not technically in the city, this Forest Park shop is as specific and rare as it gets. As the name implies, they only sell histories and mysteries, so if you're a fan of either or both, you're bound to find a unique title to take home from this bookshop.
Find what really matters in Chicago with the UrbanMatter app!
To download or see reviews from our users, head here.