With every sip of punch and every bite of home-style cooking, Chicago's bars and restaurants bring people together. With snow on the ground, hunger in your stomach, and memories to be had, you'll want to explore these black-owned bars, restaurants, and businesses throughout Chicago. Chicago's food and bar scene fosters family across every nook and cranny of the city so you, too, can participate in your city's home. Come for the friendship and live music, stay for the warm-family welcome and hearty portions.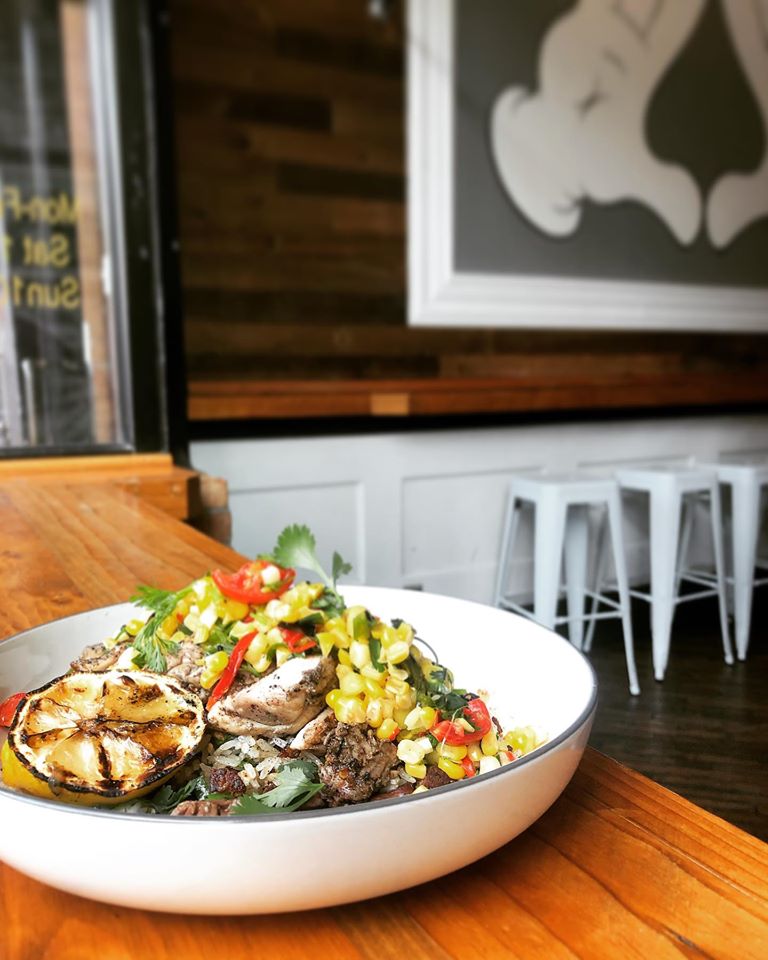 The Delta
1745 W North Ave, Chicago, IL 60622
Whether you frequent happy hours between 4 pm and 6 pm or you stay up for the late-night menu between 11 pm and 1 am, you're sure to find the quintessential form of comfort and solace at The Delta. This Black-owned business and restaurant in Chicago offers inventive takes on classic dishes (did someone say vegan tamale?) all the while paying homage to the Civil Rights history of the Mississippi Delta region. With $3 sweet tea, craft beers, and smashing-cocktails (you won't want to miss the daily specials), you'll definitely want to be a regular The Delta. What's more? This gem has Rotating DJs on Tuesdays and Bottomless Rosé on Wednesdays. The Delta gives a whole new meaning to dining out while maintaining its home-like ambiance.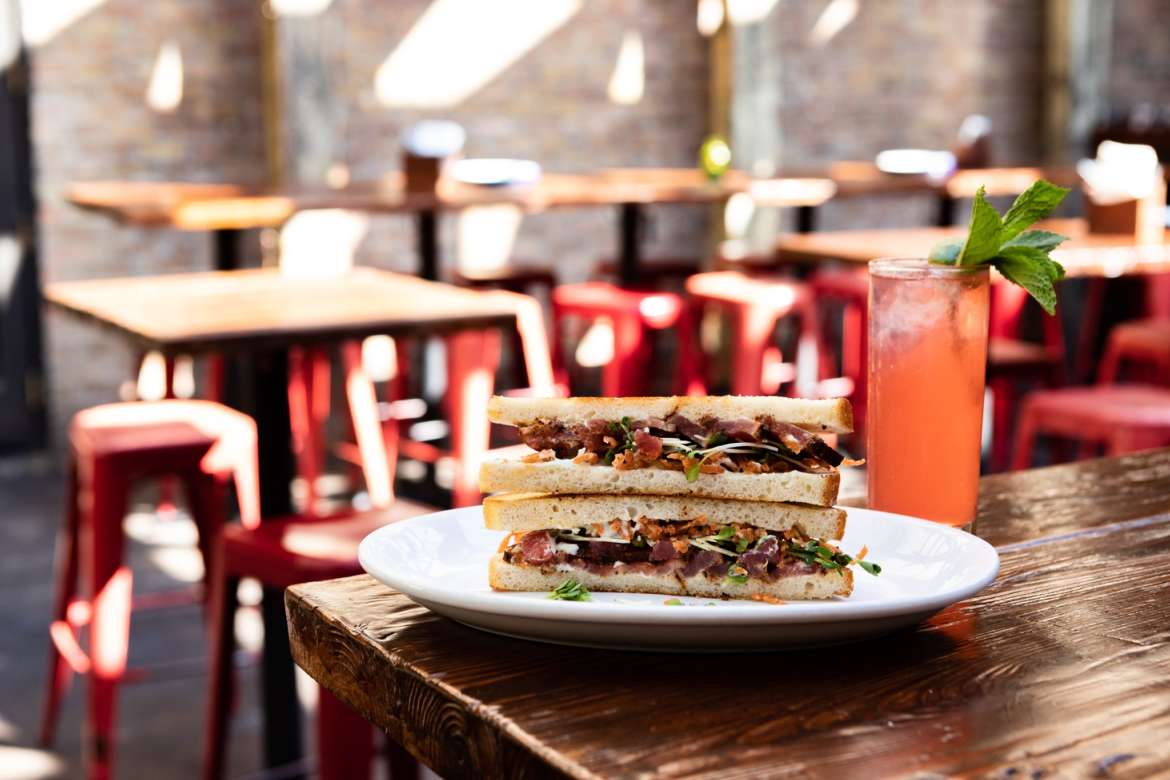 Frontier
1072 N Milwaukee Ave, Chicago, IL 60642
Go H.A.M. at Frontier in Wicker Park. This place has been known for its ambitious interpretation on large proteins (i.e. an entire pig) but did you also know that it offers pitchers of alcoholic punch, craft beer, and rustic yet classically inspired cocktails (don't miss the Vieux Carre)? Perfect for large groups and yourself, Frontier manages to simultaneously create an unforgettable experience that will still make you feel welcomed and warm. In other words, Frontier has a knack for being inventive yet inviting. And that's what makes this place a must for you.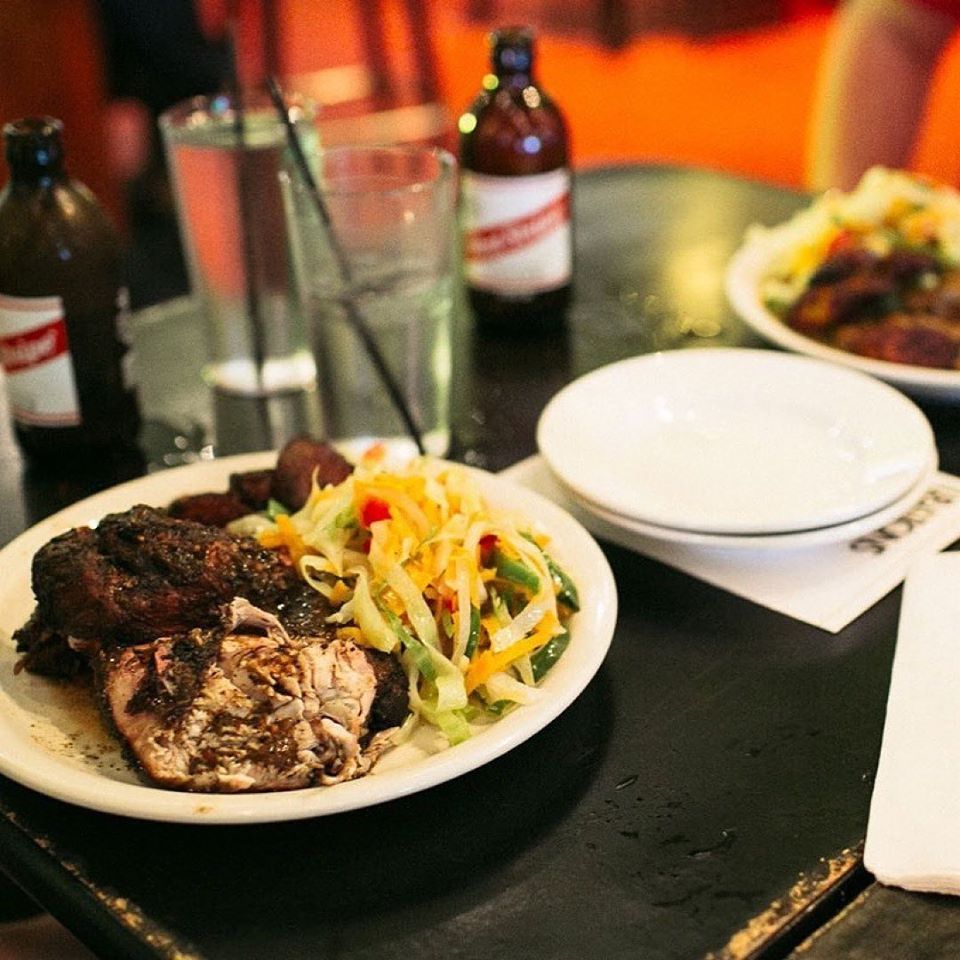 Mr. Brown's Lounge
2301 W Chicago Ave, Chicago, IL 60622
Did someone say reggae? Is that a Jamaican-jerk chicken? Transport yourself to a warmer climate and your new happy place at this black-owned restaurant and business, Mr. Brown's Lounge. Mr. Brown's Lounge offers a change of pace for you and your friends for this winter in the city. With its bright, tropical-Caribbean vibe, soul-centric Friday events, and hearty portions, Mr. Brown's Lounge brings you the perfect escape full of joy and happier times. Be sure to keep the vibe going by bringing their jerk sauce home with you!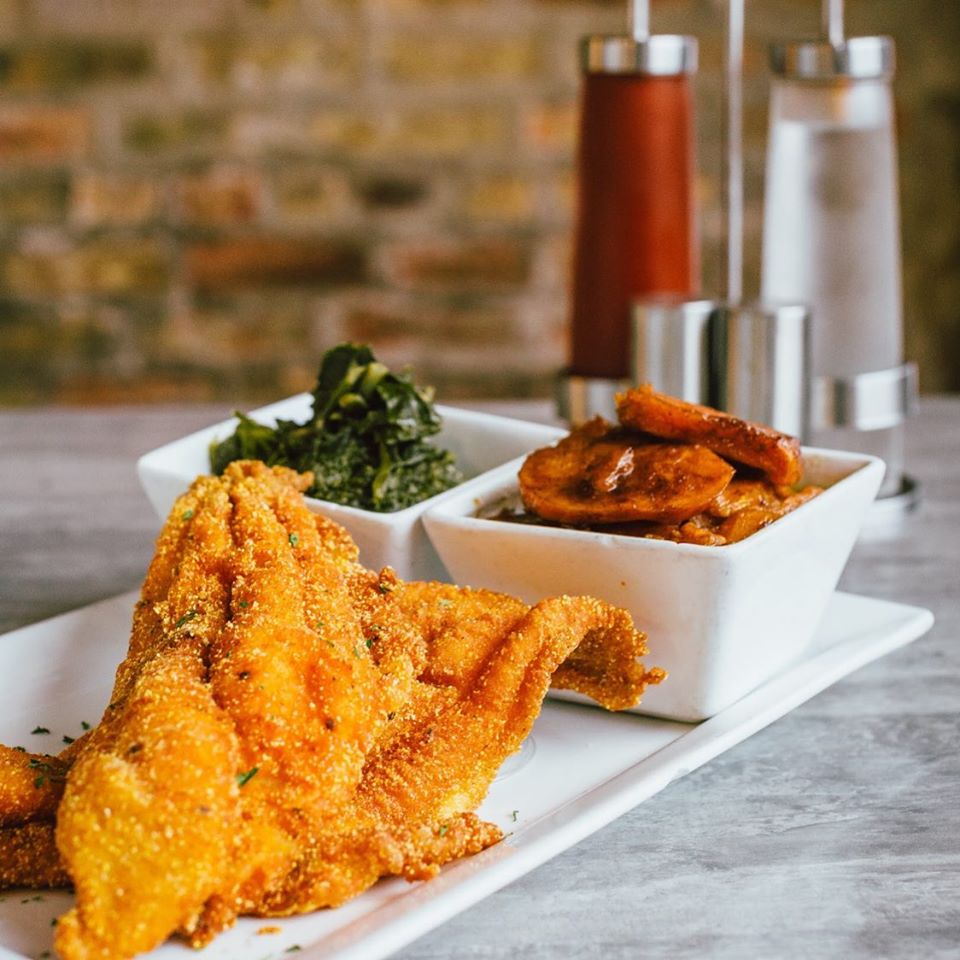 Soulé
1931 W Chicago Ave, Chicago, IL 60622
If any song would inspire you to create an establishment, which song would it be? The founders and creators of Soulé felt inspired to create an establishment after Biggie Smalls "Juicy". Located in West Town, Soulé is a place where family, friends, and everything in-between can gather, share, and join a community. Rekindle old friendships or create new ones and share a plate of fried chicken or cat-fish and enjoy the hum of conversations and joy.
* Note: Soulé is BYOB. Be sure to bring your beer from Vice District Brewing (Chicago) or 18th Street Brewery (Hammond, IN) — both of which are Black-owned and local.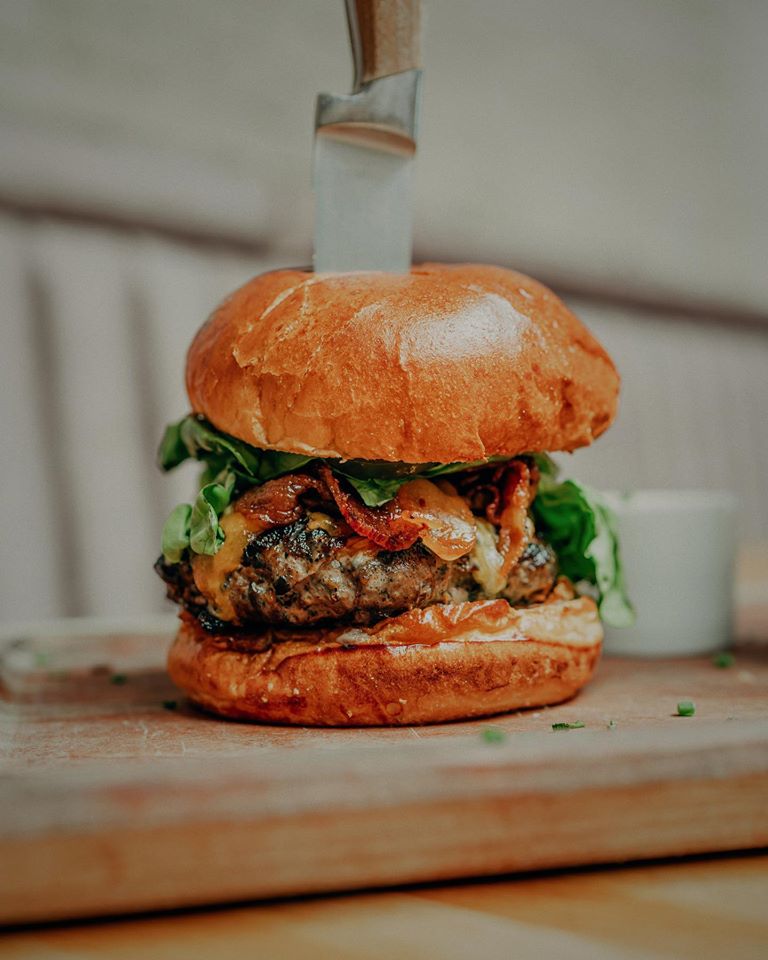 Eleven | Eleven
1111 W Lake St, Chicago, IL 60607
It's really a small world when you enter Eleven | Eleven. Honestly, this place single-handedly gathers Chicago around with versatile dishes (meat-eater and vegan alike), adventurous cocktails (try the Paper Plane; you won't be disappointed), and Chicago-crafted artwork and music. Created and owned by Ahmed Braimah, a son of Ghanaian immigrants and a native to Chicago, Eleven | Eleven brings comfort from family-recipes into an elevated, eclectic space inspired by the community.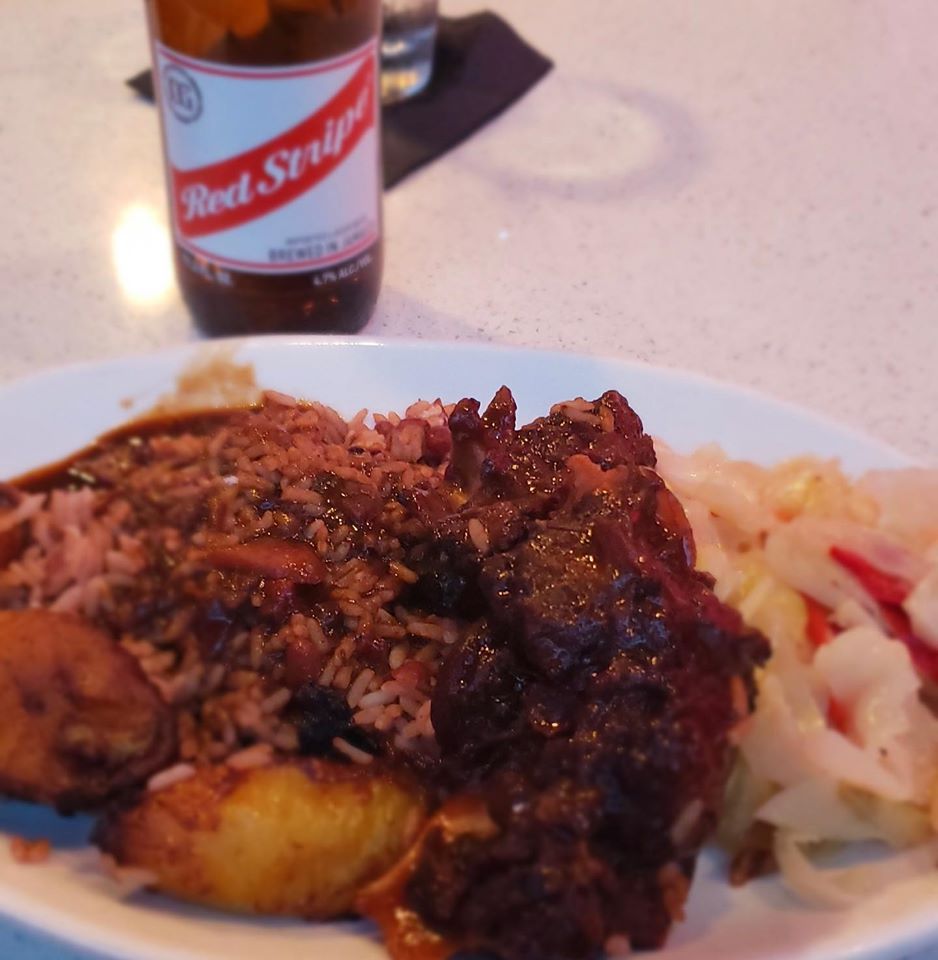 Ja' Grill Hyde Park
1510 East Harper Court, Chicago, IL 60615
Fancy live melodies of Jamaican music? How about jerk spice? With a variety of rum-centric cocktails and plenty of heat, Ja' Grill in Hyde Park brings its authentic A-game to Chicago as a black-owned business and restaurant. Enjoy a plate of Jamaican cuisine (such as jerk chicken or spicy goat curry) with a Dark and Stormy (or a Red Stripe) at Ja' Grill. Because of their authenticity and genuine kindness, Ja' Grill is the perfect oasis for any chilled Chicagoan.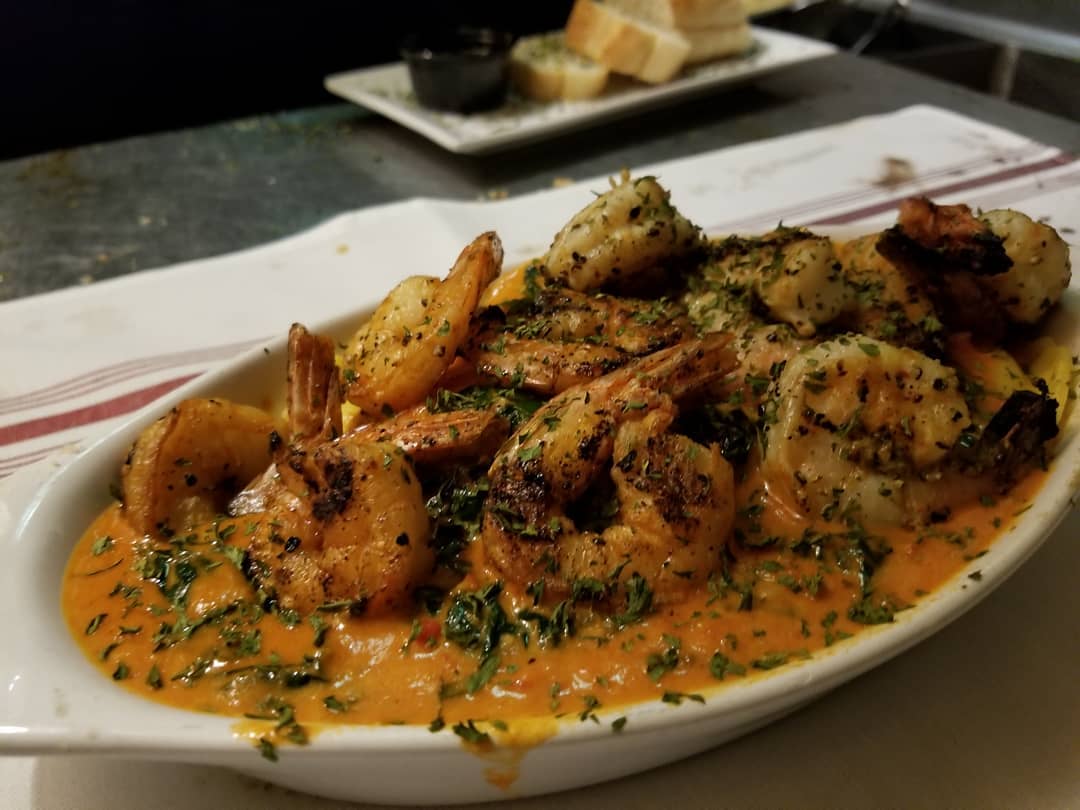 Truth Italian Restaurant
56 E Pershing Rd, Chicago, IL 60653
Truth be told: Truth Italian Restaurant will become your number one choice for upscale, comfort Italian-food in the city. Head to Bronzeville and you'll instantly be transported to refined, comfort, Italian cuisine with classic cocktails. Walk through to the heated-back patio and you'll discover the perfect ambiance for your pork-chops and Old-Fashioned or steak marsala and pinot. And, if you can't get enough of Truth, be sure to come for brunch and breakfast! Served daily from 8 am – 3 pm you can explore their French-toast options or savor their classic ribeye steak and eggs. Dinner or breakfast — this Truth is truly a staple.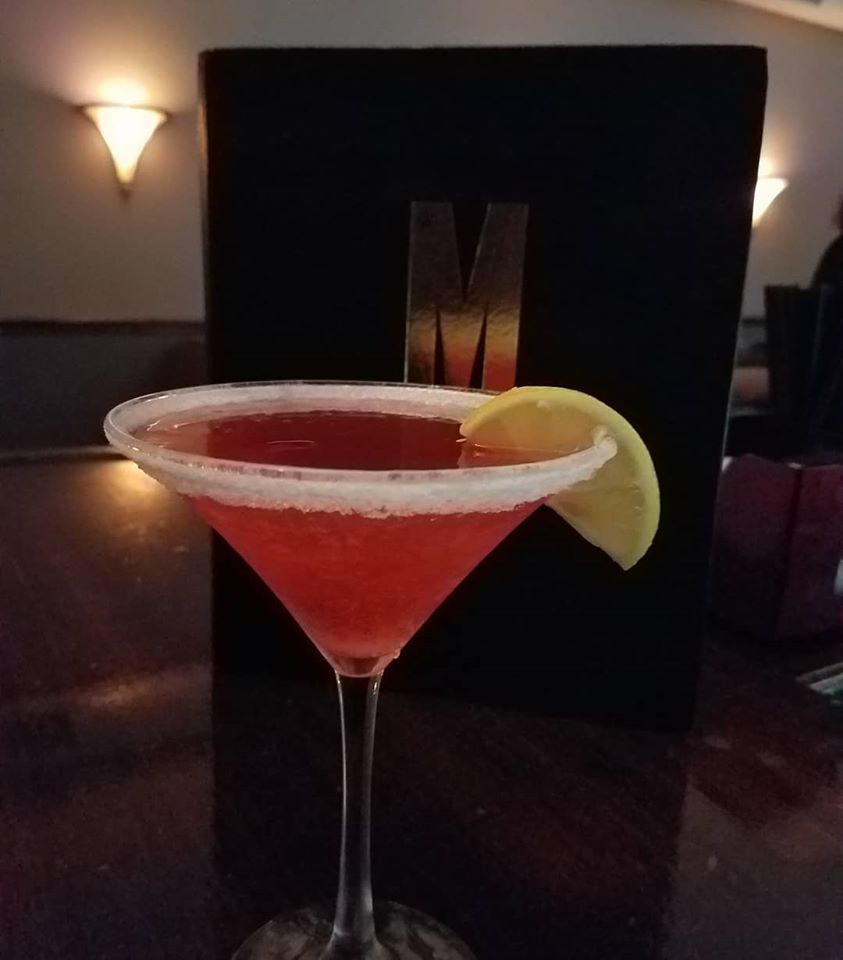 M Lounge
1520 S Wabash Ave, Chicago, IL 60605
Live Jazz, Blues, R&B Music? Check. DJs on Fridays and Saturdays? Check. Martinis? Obvi. M Lounge puts the "M" in your magical mojo with its extensive calendar of events. With plenty of happy hours and live music, you're sure to find your new and improved evening plans for the next week. Bring a friend or make a friend — either way works when you're at M Lounge.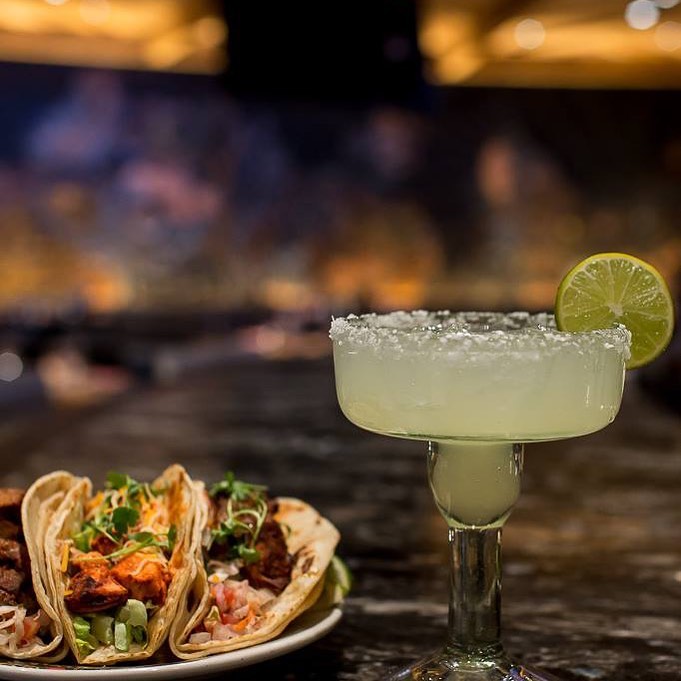 Some Like It Black
810 E 43rd St, Chicago, IL 60653
A staple in South Loop from its founding in 1999, Some Like It Black is a home-town hub for creatives and artists alike. With plates ranging from tacos to paninis, Some Like it Black gives you the space to be yourself without any form of judgment. Here, you're inspired to honor your idiosyncrasies and artistic endeavors all the while savoring a tequila-based cocktail or non-alcoholic-fruit-packed smoothie.
---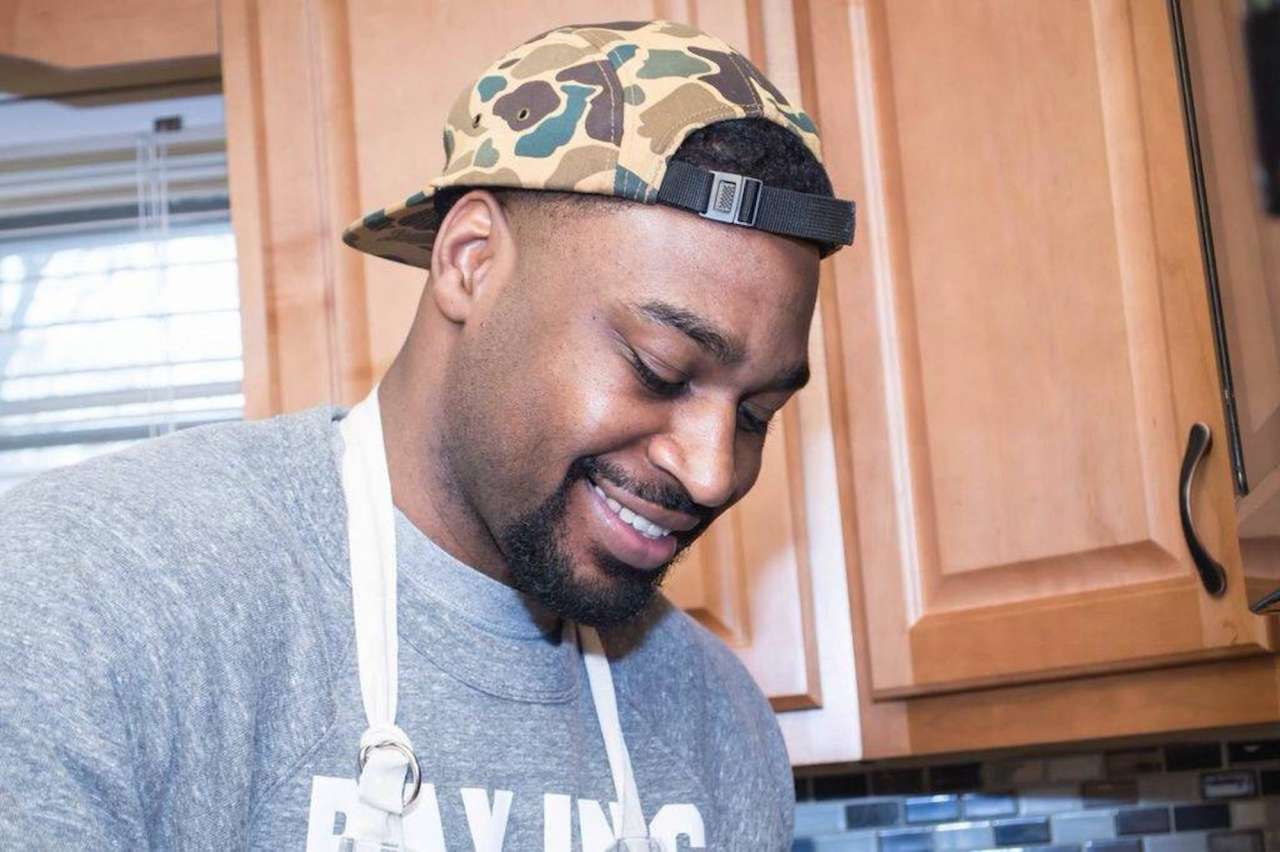 Chef Wood Porter of #WoodIsCookin Private Chef Co.
Find out more on one of our featured businesses here, as Chef Wood Porter talks about what drives his creativity.
Chef Wood Porter Has Something to Say
---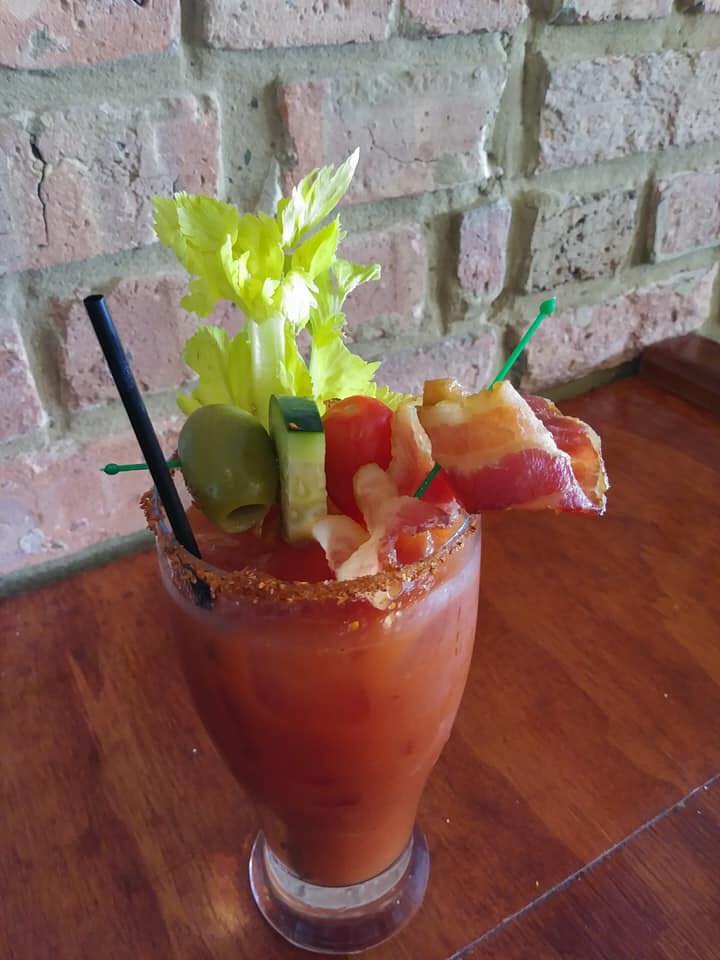 Norman's Bistro
1001 E 43rd St, Chicago, IL 60653
Do you hear something? That must be the live Sunday evening jazz at the bar in Norman's Bistro. That's right, Norman's Bistro is a black-owned restaurant that brings you live music — from jazz on Sundays to DJs throughout the week — so you can get right at home with your martini and melodies. At Norman's, you're sure to find your groove and your dish. As your ears savor the smooth jazz and relax with R&B, Norman's serves up Brazilian-inspired takes on classic Creole dishes. It's a sure-fire way to satisfy your craving and gather with your newfound friends at this black-owned restaurant.
Ina Mae Tavern & Packaged Goods
1415 N Wood St, Chicago, IL 60622
From the genius behind Frontier, Chef Brian Jupiter also brings you
Ina Mae Tavern & Packaged Goods in Wicker Park
. This place is electric and packed with every type of satisfaction you need taken care of. Want a boozy snow-cone? No worries, they have those. Want incredible food inspired from New Orleans, LA? That's standard-issue you at Ina Mae.
#WoodIsCookin Private Chef Co.
Chef Wood Porter is bringing the tastes of the south and his roots to your home. Whether it be a small private party or you're looking for someone to grace you with a culinary experience to wow a date, Chef Wood is your man. You can see more of Cook Wood P below and see more info on his business through his linktree.
With this curated list of black-owned restaurants and bars in Chicago, you're sure to find a place to call home and friends to call family. Make your way around the city and discover the shining and hidden gems in everything — from artistic bars and soul-food to live jazz and elevated Caribbean or Italian cuisine!
At UrbanMatter, U Matter. And we think this matters.
Tell us what you think matters in your neighborhood and what we should write about next in the comments below!
READ MORE LIKE THIS
DOWNLOAD THE URBANMATTER APP
FIND PARKING