Many of us enjoy the warm, summery sport of playing volleyball in the sand. Some people prefer to play within the structure of a social sports league, while others feel comfortable in a more casual game now and then with close friends. It may not be a typical summer in Chicago, but however you enjoy playing the sport, you can still feel the sand between your toes as you and your pals pass, set, and spike your way to warm-weather fun at these premium spots for enjoying some drinks, playing volleyball, or both. These are the 6 best bars to play beach volleyball in Chicago. Just remember to set your beer down before the ball comes your way!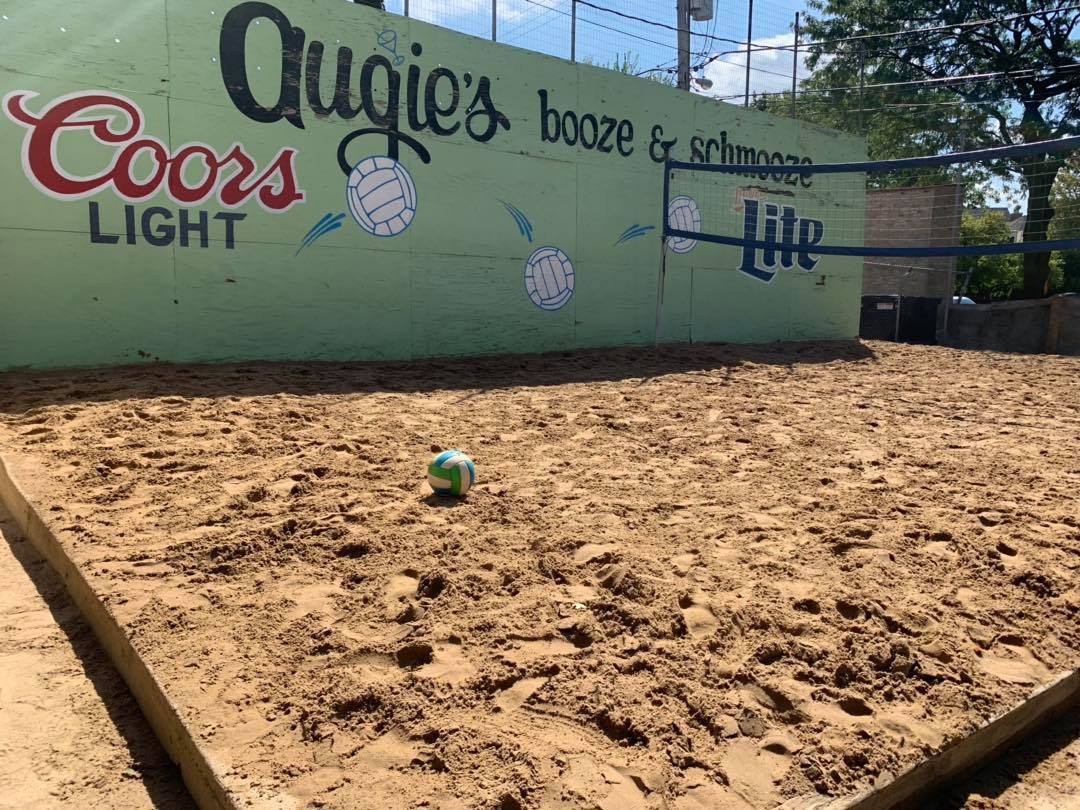 1721 W Wrightwood Ave, Chicago IL 60614
This casual sports bar near Lincoln Park not only goes by the full name "Augie's Booze & Schmooze," but also has an outdoor sand volleyball court where patrons can venture out between sips of beer or innings of a Cubs game. Grab a brew, get your bros together, and spike some balls.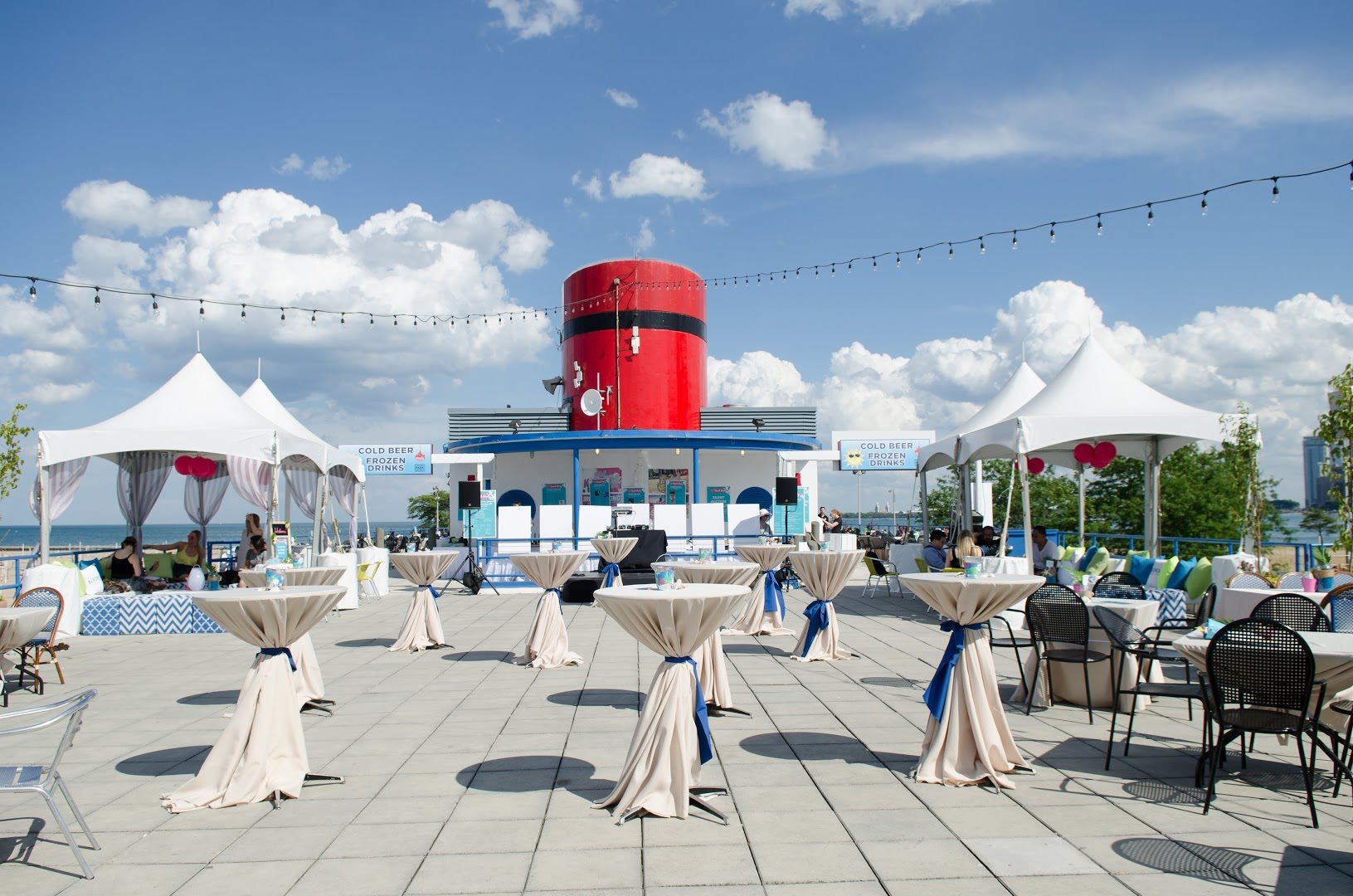 1603 N Lake Shore Dr, Chicago IL 60611
The trendy lakefront boathouse-style restaurant at North Avenue Beach reopens August 7th. So, those venturing out for a lunch or dinner will be able to partake grab food and play beach volleyball in Chicago. Just don't get any sand in those fruity beverages.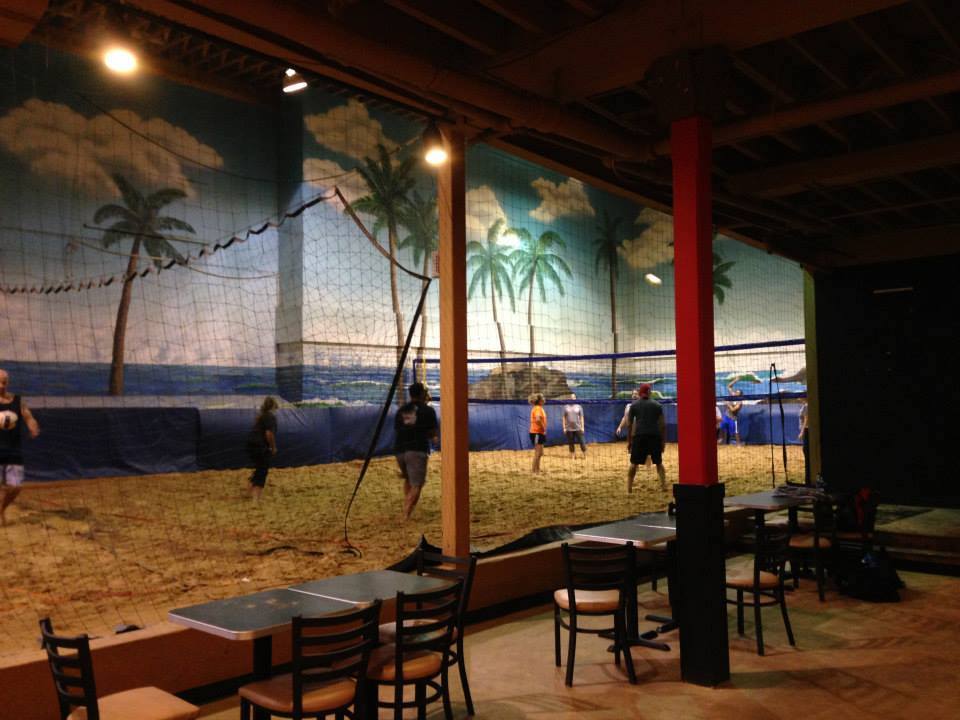 1211 Butterfield Rd, Ste B, Downers Grove IL 60515
This sports bar and grill not only features a sand volleyball court, but also a pool, darts, and bags. While serving a full menu of grill food and drinks, the Sand Club volleyball court near Chicago facilitates open play, special events, and even leagues and tournaments. Who knew Downers Grove was hiding such a center of entertainment?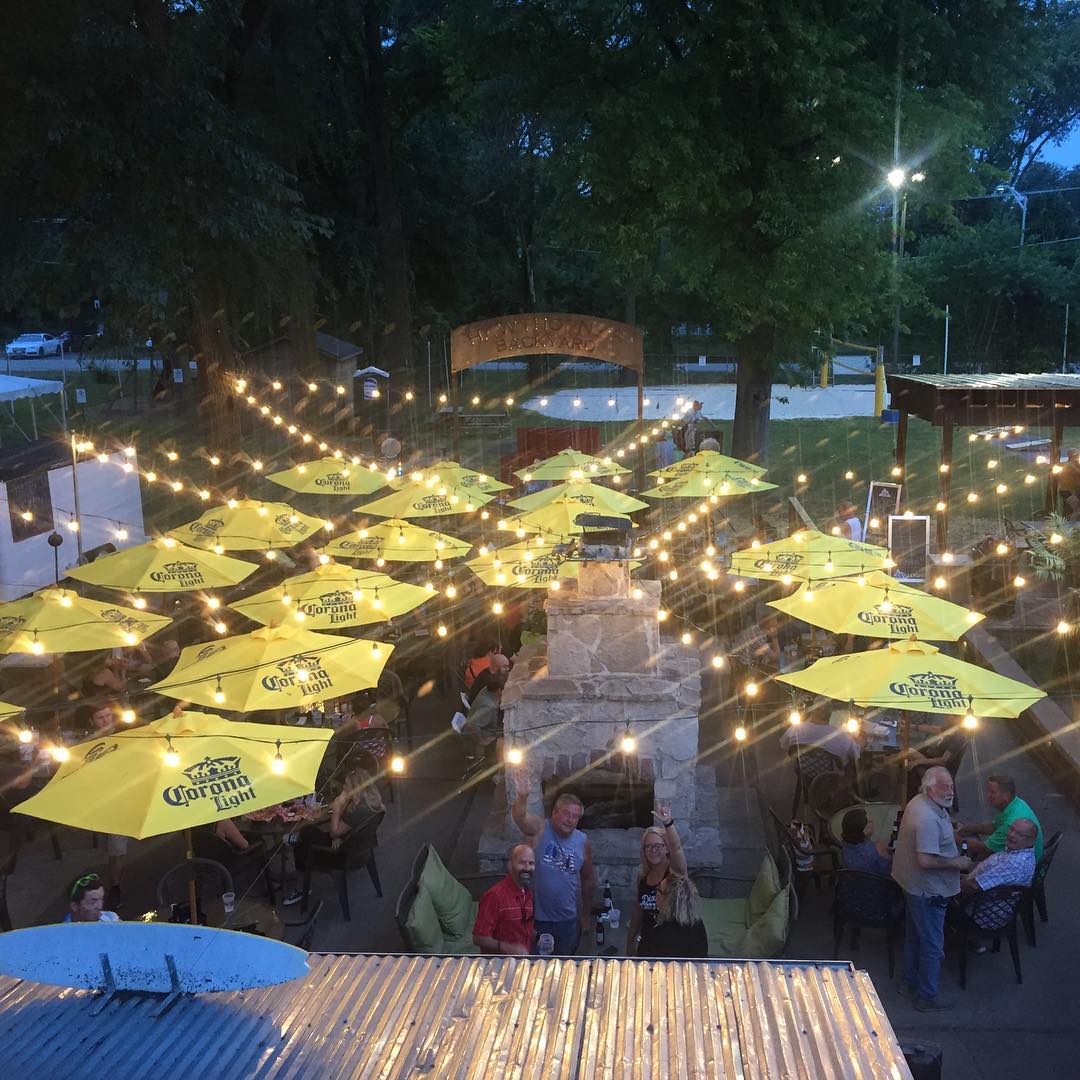 1200 W Hawthorne Ln, West Chicago IL 60185
For some suburban volleyball fun, visit Hawthorne's 4-acre "backyard" space, which contains multiple sand volleyball courts, a whiffle ball field, other outdoor games, and seating areas. A bar and grill in the truest sense, Hawthorne's also boasts "Chicago's Western Suburbs' Best Fish Fry and BBQ," so don't forget to grab a snack while you're there.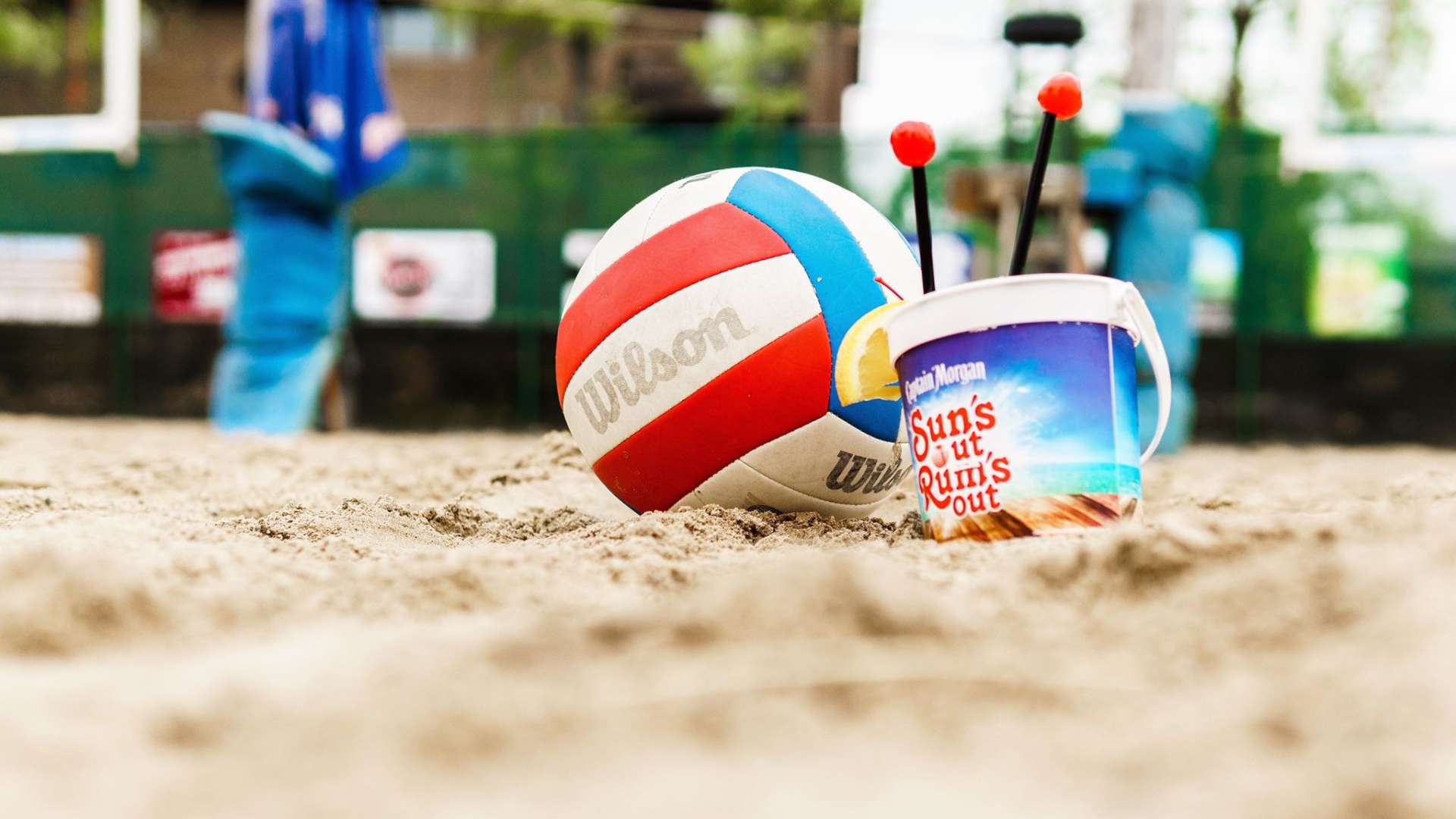 4018 W Roberts Rd, Island Lake IL 60042
Though it sits a little far out in Island Lake, Illinois, 3D Sideouts near Chicago offers a lot to make your trip worthwhile: multiple outdoor beach volleyball courts, bags, bocce ball, and an outdoor patio and bar make this sports tavern a something-for-everyone recreation experience. In between volleyball games, grab some drinks for your friends and maybe some snacks, all without having to stray too far from the court.
---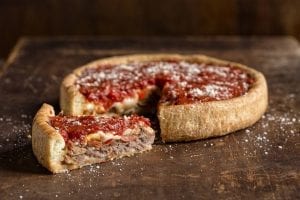 View the Best Pizza Restaurants in Chicago, Ranked
Nothing like a slice with the spike, right? View our list of the top 50 pizza restaurants in the city.
View the Best Pizza Places in Chicago
---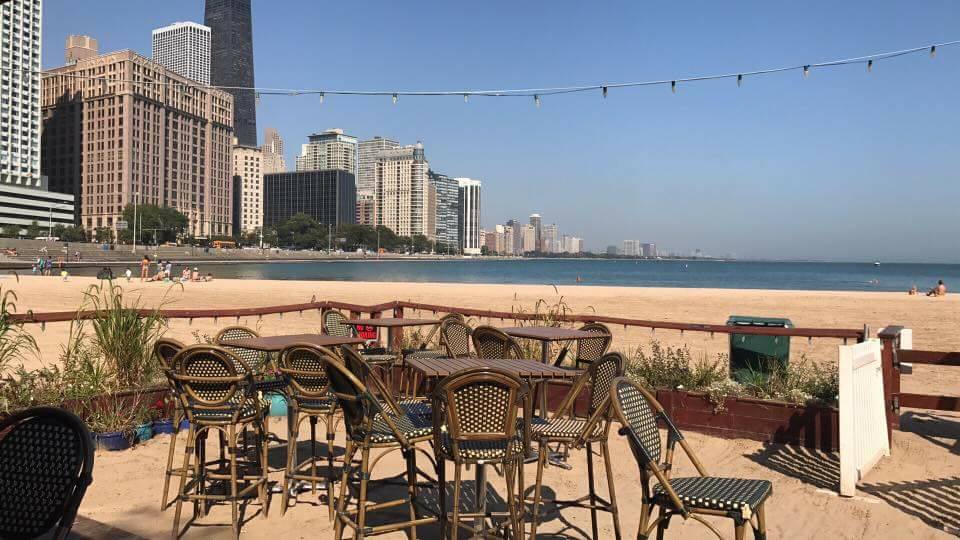 550 E Grand Ave, Chicago IL 60611
This Ohio Street Beach restaurant in Chicago (reopening August 7th) offers a resort-style ambiance, complete with cabana rentals and refreshing cocktails. While the beach itself may still be closed to the public, there are volleyball courts immediately outside Caffe Oliva's patio— even if the courts are currently off-limits, they won't be forever.
At UrbanMatter, U Matter. And we think this matters.
Tell us what you think matters in your neighborhood and what we should write about next in the comments below!
Featured Image Credit: Sideouts Sports Tavern Facebook Page
READ MORE LIKE THIS
DOWNLOAD THE URBANMATTER APP
FIND PARKING