We have reached Week 1 of the NFL season, and that means the Chicago Bears depth chart has been released. By some miracle it looks like the league will kickoff as expected with Houston vs. Kansas City on Thursday night. As for the Bears, they'll begin their 2020 season on Sunday against the Detroit Lions.
With the season due to start, teams were required to trim to the 53-man rosters the league mandates and submit them to the league. It's also customary for final positional battles to be decided and a starting 22 to be posted in anticipation for the regular season. The Bears had more than a handful of close battles, but no more closely monitored than at quarterback between Mitchell Trubisky and Nick Foles.
Let's take a look at the Chicago Bears depth chart for 2020 and ultimately the decision to hand the quarterback job to the incumbent Trubisky over the newcomer Nick Foles.
Bears Quarterbacks
Mitchell Trubisky, Nick Foles
It wouldn't be a Chicago Bears offseason without a hotly contested quarterback battle between two JV superstars. After their disappointing 8-8 campaign in 2019 and the trade that brought Nick Foles to Chicago, that bar argument became the hottest topic of contention leading up to this past weekend, when it was announced that Trubisky would, in fact, be the Bears starter quarterback. This comes as a surprise to many, considering the money the Bears are committing to Foles in 2020. However, when you really take a step back, you begin to understand that this was pretty much a given all along.
.@Mtrubisky10 on being named starting QB: "It's just the first step in the process to have a successful season for this team."

— Chicago Bears (@ChicagoBears) September 6, 2020
Trubisky isn't the Bears quarterback in 2020 because he magically got better at football overnight. Once the Bears bench him in favor of Nick Foles, they have effectively lost Trubisky for good so they're essentially hedging their bet. If Trubisky fails as the quarterback, you go to Foles. If you start Foles and Foles fails, it's much more difficult to say, "OK, at least we have Mitch to turn to."
The Bears have 99 problems but a Mitch ain't one…or so we hope.
How to describe @TarikCohen?

Let him tell you. pic.twitter.com/8Are3ux7OY

— Chicago Bears (@ChicagoBears) September 4, 2020
Bears Running Backs
Tarik Cohen, David Montgomery, Ryan Nall, and Cordarrelle Patterson
The Chicago Bears depth chart consists of four running backs. Nothing out of the ordinary here unless you think it's weird to see Cordarralle Patterson listed as a running back, the position he's been most successful in the past few years outside of kick returner. The Bears issues at running back aren't depth, it's talent and their ability to be effective in short-yardage situations.
Cohen and Patterson are gadget players, while Montgomery proved nothing in his rookie year to make anyone believe the Bears running game might be a strength again in 2020, especially if they're planning on running the ball 40 percent of plays yet again.
Bears Wide Receivers
Allen Robinson II, Anthony Miller, Ted Ginn Jr., Riley Ridley, Javon Wims, and rookie fifth-round pick Darnell Mooney.
The Bears will keep six receivers on the depth chart. Robinson and Miller expect to get the lion share of snaps, but it's Darnell Mooney who has buzzed most in camp. The rookie could see some play out of the slot in his first year with how Matt Nagy likes to draw up trickery. Ted Ginn is a savvy veteran who's good for one or two big plays per year, get you excited in fantasy, and then do nothing the rest of the year.
Riley Ridley and Javon Wims have been breakout candidates for what seems like ages but are fighting for snaps on an offense that isn't deep.
Rook. Makin'. Plays. 🙌@ColeKmet | #BearsCamp pic.twitter.com/Nw6omZ8wQv

— Chicago Bears (@ChicagoBears) August 23, 2020
Bears Tight Ends
Jimmy Graham, Cole Kmet, Demetrius Harris, J.P. Holtz, and Eric Saubert
Despite having something like 10 tight ends on the roster at one point, the Bears cut that number in half by the time the season will start. Jimmy Graham comes over from Green Bay and was good maybe four years ago. Cole Kmet has a ton of promise but starts 2020 having to defend his draft position after many believe the Bears reached for the Arlington Heights by way of Notre Dame prospect. Harris, Holtz, and Saubert are run blocking assets at most, with the potential to sneak a red zone play when Matt Nagy gets too cute in the 4th quarter.
Bears Offensive Line
Your starters from left to right will be: Charles Leno, Jr., James Daniels, Cody Whitehair, Germain Ifedi, and Bobby Massie. The four reserves are Alex Bars, Rashaad Coward, Jason Spriggs, and rookie seventh-round pick Arlington Hambright.
The Bears offensive line on paper isn't too shabby in 2020, but once they take the field it's a whole different story as we saw in 2019. They're more of a finesse group, working best in short long-yardage downs versus having to get down and dirty in the trenches. In fact, the Bears were one of the worst teams in football on 3rd & 1 last year and much of that is because of the lack of power on the offensive line to just put a hand in the dirt and make something happen.
The unit is also fairly thin, so one injury to a starter and you have a reserve getting meaningful snaps that you aren't going to be comfortable with.
Ready for the spotlight. pic.twitter.com/oeyDOfya7d

— Chicago Bears (@ChicagoBears) September 8, 2020
Bears Defensive Line
Interior DL: Akiem Hicks, Bilal Nichols, and John Jenkins
Ends: Roy Robertson-Harris and Brent Urban
The success of the Bears starts with the interior of the defensive line with Akiem Hicks and Bilal Nichols. Their ability to neutralize the opponent's run game is immense in what allows them to dominate in other parts of the game via the Chuck Pagano's 3-4 scheme. This unit would include Pro Bowler Eddie Goldman, too, but the stud lineman opted out of the 2020 season due to COVID-19 concerns.
Bears Linebackers
Outside Linebackers: Khalil Mack, Robert Quinn, Barkevious Mingo, James Vaughters, and rookie fifth-round pick Trevis Gipson.
Inside Linebackers: Danny Trevathan, Roquan Smith, Joel Iyiegbuniwe, and Josh Woods
Welcome to the definitive strength of the Chicago Bears. With Mack and Quinn, the Bears have two elite pass rushers in an NFL that focuses on throwing the ball. Their ability to put pressure on the quarterback is the most important thing the Bears can do on defense. Up the middle, Trevathan makes the team yet again for his instinctual football and ability to sniff out the run, while Smith needs to make a jump in his junior year from a football IQ perspective because the raw talent is clearly there.
The front seven together is one of the scariest units in the entire league.
---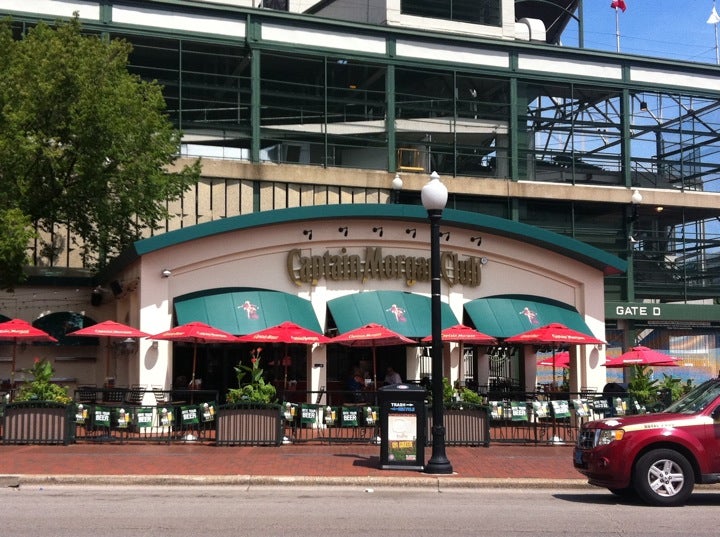 The Cubs and DraftKings Have Partnered to Put a Sportsbook at Wrigley
Tired of the dreary Chicago Bears depth chart? Check out more info on this historic partnership between the Cubs and DraftKings.
View the Just How You Can Start Betting at Sporting Events
---
How to describe @NBAxJay1?

Let him tell you. pic.twitter.com/wCFG3M4EQr

— Chicago Bears (@ChicagoBears) September 6, 2020
Bears Defensive Backs
Cornerbacks: Kyle Fuller, rookie second-round pick Jaylon Johnson and rookie fifth-round choice Kindle Vildor, Buster Skrine, and Duke Shelley.
Safeties: Eddie Jackson, Deon Bush, Tashaun Gipson, DeAndre Houston-Carson, Sherrick McManis, and Marqui Christian
The success of the front seven is what allows the defensive backs to have success. Fuller and Jackson are All-Pro caliber players but after that, there is a ton of uncertainty on the depth chart. Gipson was a huge signing to pair with Jackson, but after CB Artie Burns tore his ACL in August, they'll rely on a rookie second-round pick in Johnson to play their CB2 position opposite of Fuller.
STACKED on special teams.@CDWCorp | 🐻⬇️

— Chicago Bears (@ChicagoBears) September 3, 2020
Bears Special Teams
Kicker: Cairo Santos, K
Punter: Pat O'Donnell
Eddy Pinero was moved to IR to start the season with a groin injury, moving Santos to the opening week roster. This is what it is so long as we don't get another iteration of a double doink.
We have signed 16 players to our practice squad:@Hyundai | #DaBears

— Chicago Bears (@ChicagoBears) September 6, 2020
In total, there weren't any major surprises on the Bears depth chart drop. Mitchell Trubisky is the Bears quarterback and that's all something we're just going to have to accept. With the Detroit Lions and New York Giants to open up the season, let's hope he can take advantage of the screen pass the NFL schedule-makers made him. Looking down the rest of the board, six of the seven 2020 draft picks made the roster, with 7th round offensive tackle Lachavious Simmons as the lone selection of being left off.
The Bears defense will be their strength yet again, while we can only hope the offense can muster enough juice to keep them off the field. In a season with no game prep and limited training camp, time of possession is going to be an x-factor in which teams are successful and which ones burn out faster than normal. Keeping the defense off the field could be the difference between 9-7 and the playoffs or 7-9 and Matt Nagy's job.
The NFL kicks off this Thursday night with the Kansas City Chiefs vs Houston Texans on FOX. The Bears begin their 2020 campaign at noon on Sunday at Detroit on FOX.
At UrbanMatter, U Matter. And we think this matters.
Tell us what you think matters in your neighborhood and what we should write about next in the comments below!
Featured Image Credit: Mitchell Trubisky Fans on Facebook
READ MORE LIKE THIS
DOWNLOAD THE URBANMATTER APP
FIND PARKING