New York City heads to Chicago as a Friends themed pop-up is set to hit Michigan Avenue in Chicago in October.
Pop up's have become a thing of attraction in Chicago. Whether it be at Replay in Lincoln Park, or more attraction-style on Michigan Ave such as The SNL Experience, the ticketed experience is a draw for people of all ages. Perhaps no pop-up experience produces the type of draw of Friends considering the popular sitcom has a cult following and is arguably the most popular TV show of all time, depending on who you talk to.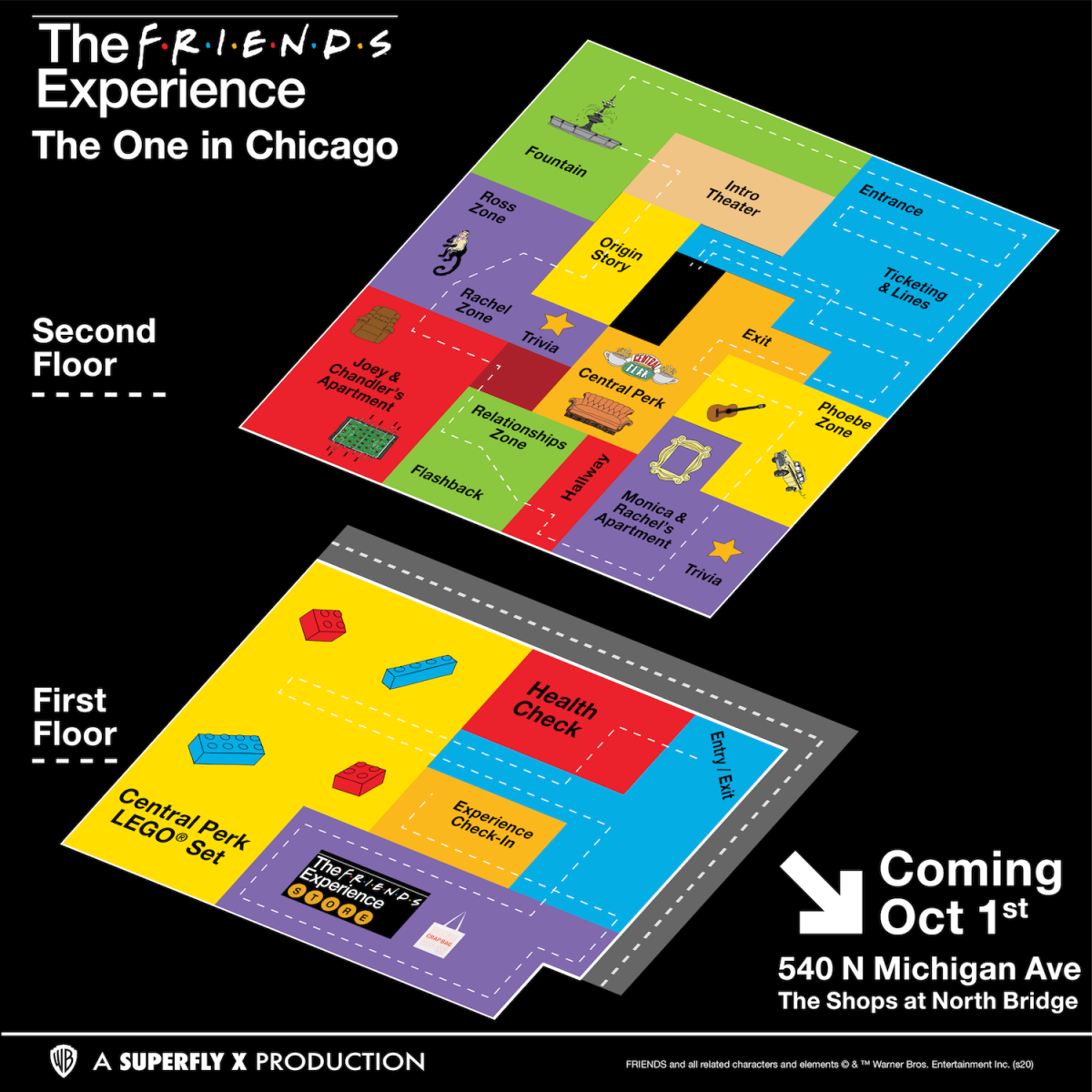 The Friends pop-up experience in Chicago is brought to you by a partnership of Warner Bros. and the production company Superfly X in honor of the show's 25th anniversary. It is billed as the most immersive Friends experience ever. According to the website, it's part-exhibit, part-set, part-recreation, and focuses heavily on some of your favorite memories from the show's history. There will be original props from the show's set, a real-life Central Perk, interactive activities, and a The Friends Experience store where you can get all of your merchandise from the day on set. This has to be a dream come true for anyone who is a true Friends fan, especially since the show left Netflix last year.
Can't spend an entire Sunday binging it on the couch at home? No worries. Experience it in person on the famed orange couch at Central Perk instead. As you can see from the above image, each character has its own zone. Need your Phoebe fix? It's there. Want to take a picture in Monica & Rachel's apartment? You most definitely can do that. And then head right across the hallway and hang out in Joey & Chandler's apartment before subjecting yourself to 10 minutes of self-deprecation in the Ross zone.
Tickets for the Friends pop-up experience at 540 N Michigan Avenue in Chicago, which runs from October 1 through January 3, go on sale for $35 on September 2. If you're worried about COVID-19 and accessibility, the company is ensuring that all proper CDC and city guidelines are followed. Patrons will be subject to a temperature check upon arrival and a mask is required at all times, as well as, standard social distancing practices should be followed.
---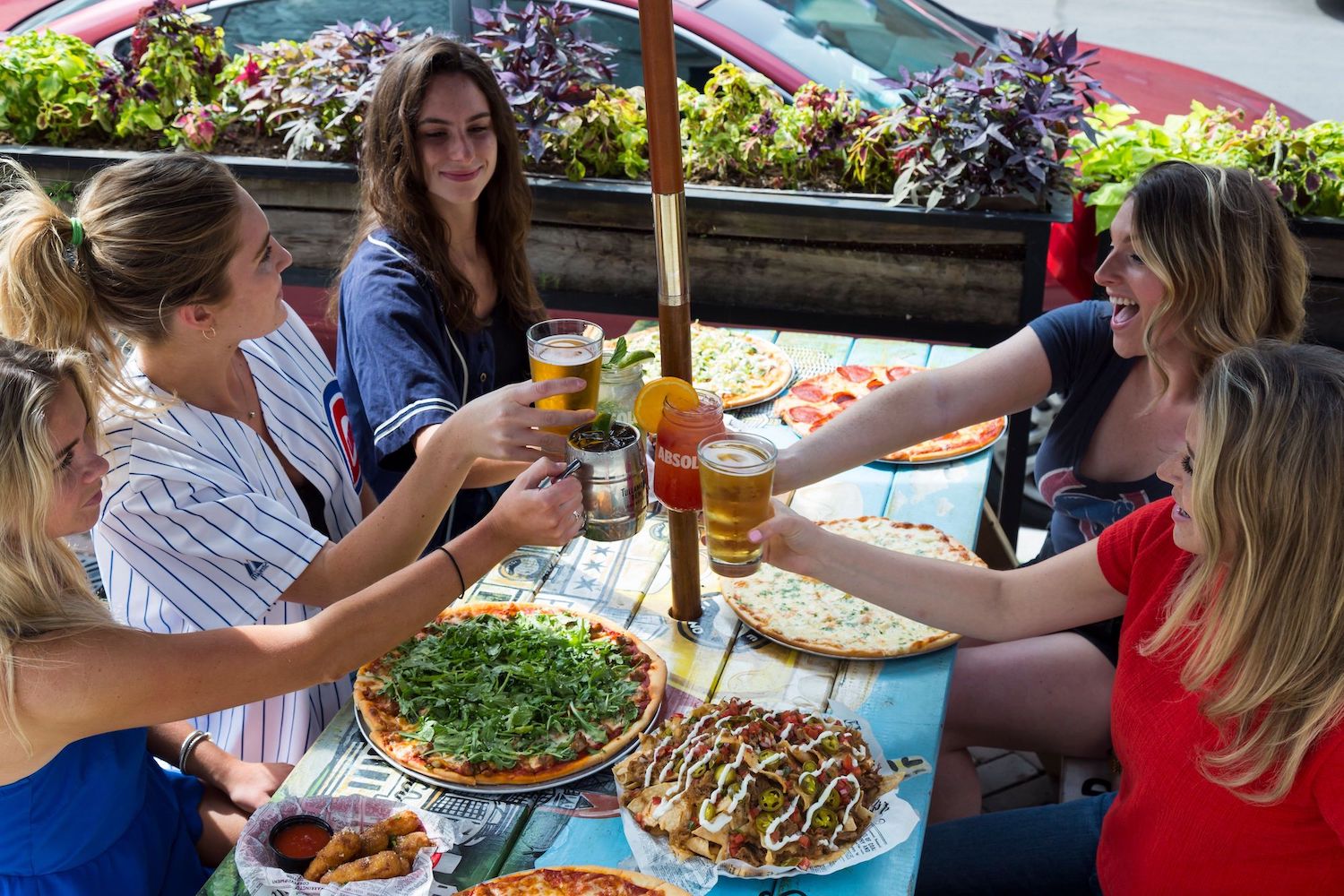 View our Labor Day Events in Chicago
Need some plans for the long weekend? View our list of Labor Day Events in the city.
View our Labor Day Events in Chicago
---
At UrbanMatter, U Matter. And we think this matters.
Tell us what you think matters in your neighborhood and what we should write about next in the comments below!
Featured Image Credit: The Friends Experience Website
READ MORE LIKE THIS
DOWNLOAD THE URBANMATTER APP
FIND PARKING