Yet again, we've gotta give it up to our internet overlords at Amazon.com.
The company's experimental, cashier-less grocery store—Amazon Go—has finally opened one of its two new locations in the Second City, and we can't wait to see how it all rolls out.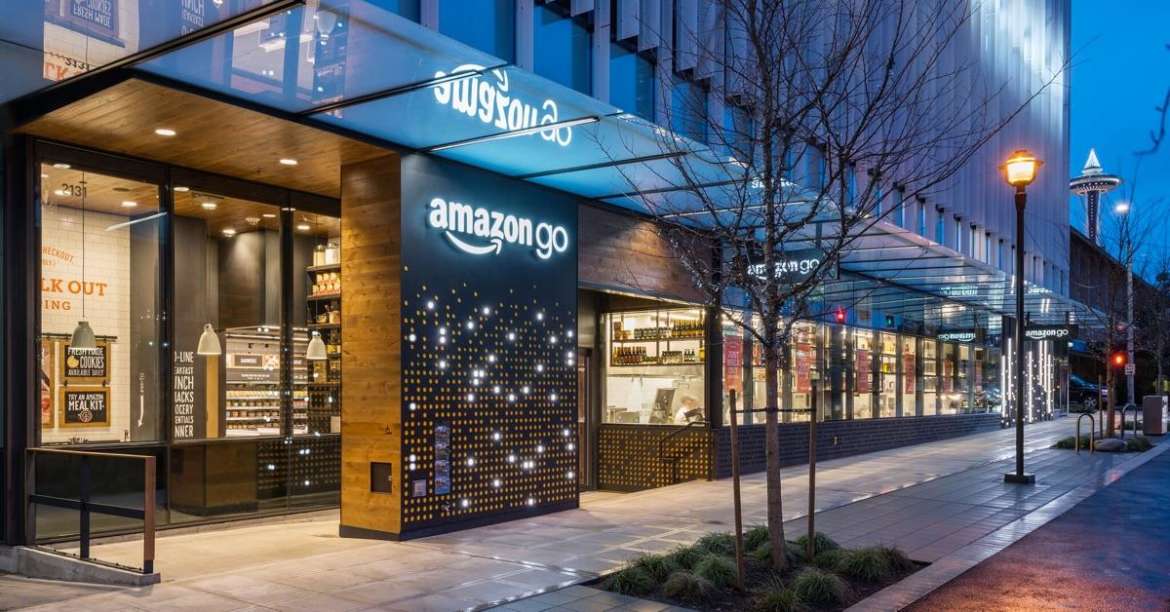 Amazon Go is a concept popularized by the Amazon's massive online marketplace to eliminate waiting in line for good. No more cashiers and no more lines, not even self-checkout. All you have to do is stroll in, grab whatever you plan to purchase, and walk right out. Sensors throughout the store detect when you've picked something up and when you've put it back and your Amazon account will be charged for whatever is in your cart upon your exit.
Chicago's first Amazon Go location is set at 113 S. Franklin St. in the Loop, which is honestly the perfect place to get a vast number of visitors on its first day (and an ironic line out the door to get in). Open from 7 am–8 pm from Monday–Friday, Amazon Go requests only that you download the free Amazon Go app on iTunes or GooglePlay and log in with your Amazon credentials to enter the store.
While the goal is to eradicate the need for checkout, there will be actual human employees in the store itself, restocking shelves and checking IDs etc. etc. But, if you're anything like me, knowing that there will be no one there to personally judge the contents of my cart (read: most likely cookie dough, salsa, and cheap red wine) comes as a huge relief.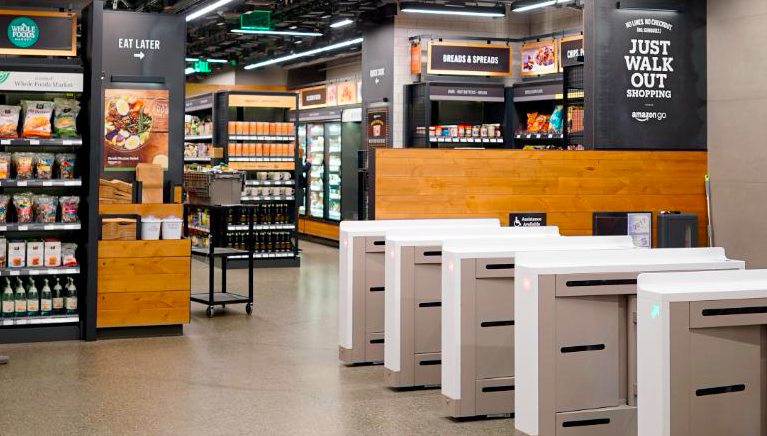 As an added benefit, Amazon Go will also sell some of their newly acquired Whole Foods products in stores as well, which, in addition to Chicago, will also open in San Fransisco.
And yes, of course, it's genius, but it's also worth wondering what the outcome of having even more completely cashier-less stores roll out in the near future will be. How many jobs will be lost? How many gained? With these questions hovering over us, it won't be long before we see the effects unfolding before us. Let's just hope they're more progressive than simply lucrative.
Visit the Amazon Go store in the Loop as soon as today, as it's now officially open, and stay on the lookout for more Amazon Go unveilings soon!
To learn about Amazon's potential HQ2 site in Chicago, head here.
Find what really matters in Chicago with the UrbanMatter app!
To download or see reviews from our users, head here.