Gone are the days of team sports and wholehearted gym class participation. If you need something to fill that athletic void in your soul, there are plenty of adult sports leagues in Chicago to join now that are way more stress-free, but still competitive. Chicago is home to many teams and sports clubs near you varying by sport and skill level, making it easy to get back on that field or court and play your heart out once again.
Be sure to join one of these amazing Chicago adult sports leagues this fall!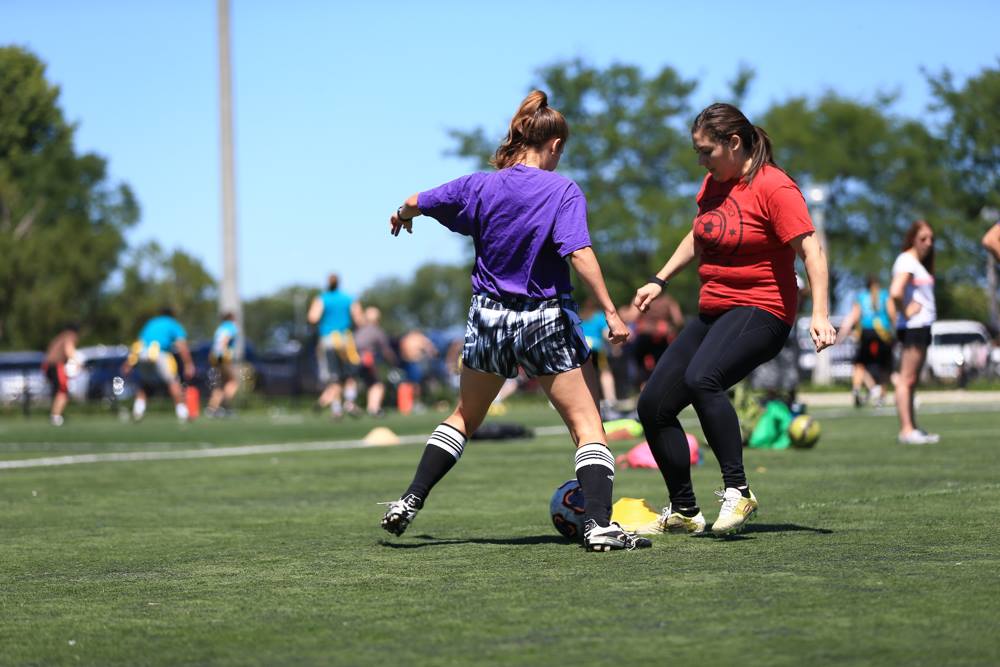 A reputable sports club near you in Chicago is the Chicago Sport and Social Club. This club offers a variety of sports ranging from basketball to broomball or ninja to volleyball.
This club gives you access to fall sports options and adult sports leagues for basketball, bowling, dodgeball, floor hockey, football, indoor volleyball, kickball, ping pong, soccer, softball, whirlyball. Chicago Sport and Social Club does not provide equipment for sports. If you need shorts, shirts, socks, or cleats you will need to get them elsewhere. You can find the most expensive soccer cleats of all time if you're so inclined.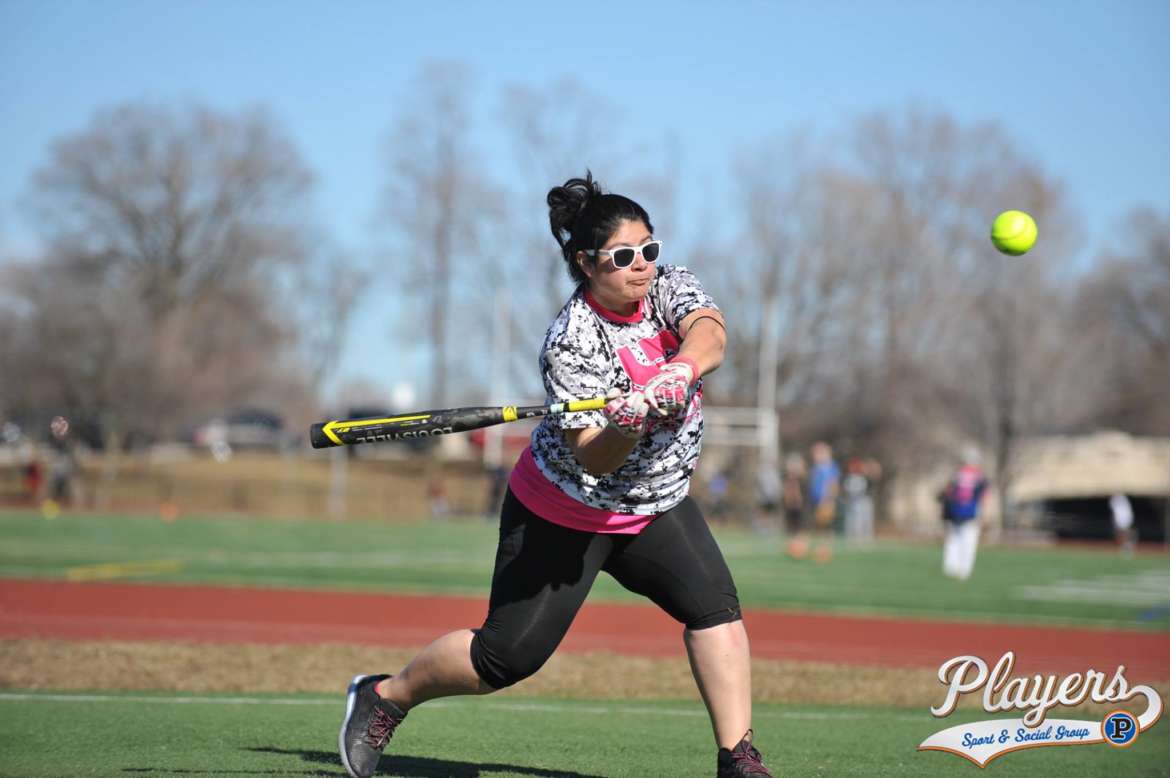 Another excellent sports club near you in Chicago is the Players Sport & Social Group. Join a volleyball league for an indoor sport or take to outdoor challenges like cornhole for your fall exercise. This sports and basketball club is an excellent way to meet other athletic adults and get into a routine you're sure to love while also working out. Stay tuned for seasonal events and tournaments, whether you're attending or playing.
This sports club offers adult sports leagues for: dodgeball, flag football, soccer, basketball, indoor volleyball, softball, kickball, bowling, cornhole.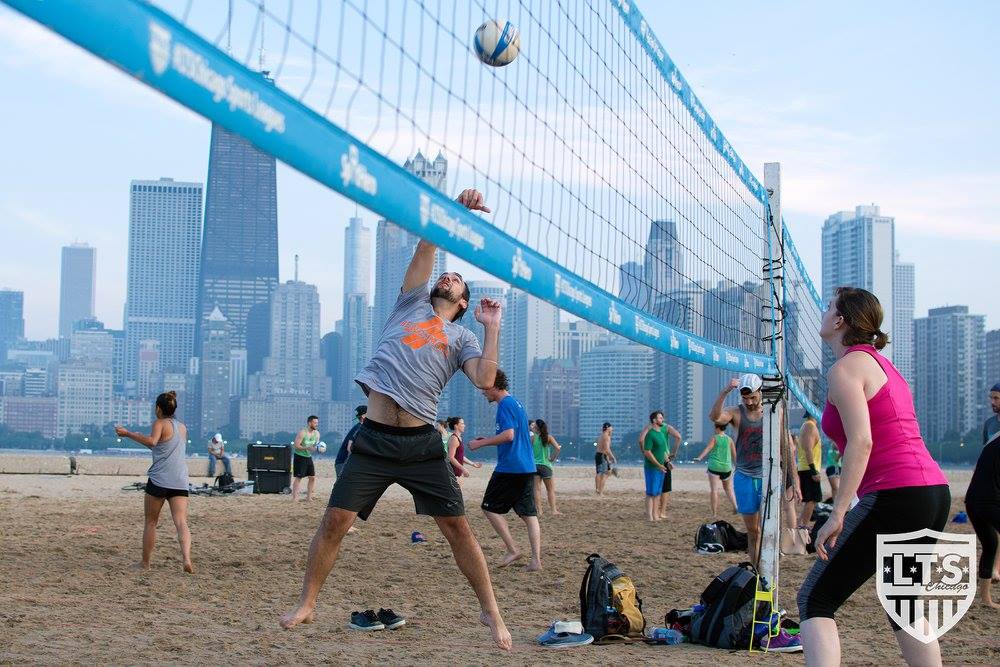 This basketball club in the city hosts group tournaments, but make sure you already have your team together, because you have to register as one unit. You'll be playing at fields and courts all over the city, helping you explore the most of Chicago's athletic scene.
Fall sports include: bowling, dodgeball, flag football, kickball, soccer.
Read More: 6 Places to Buy Vegan Donuts in Chicago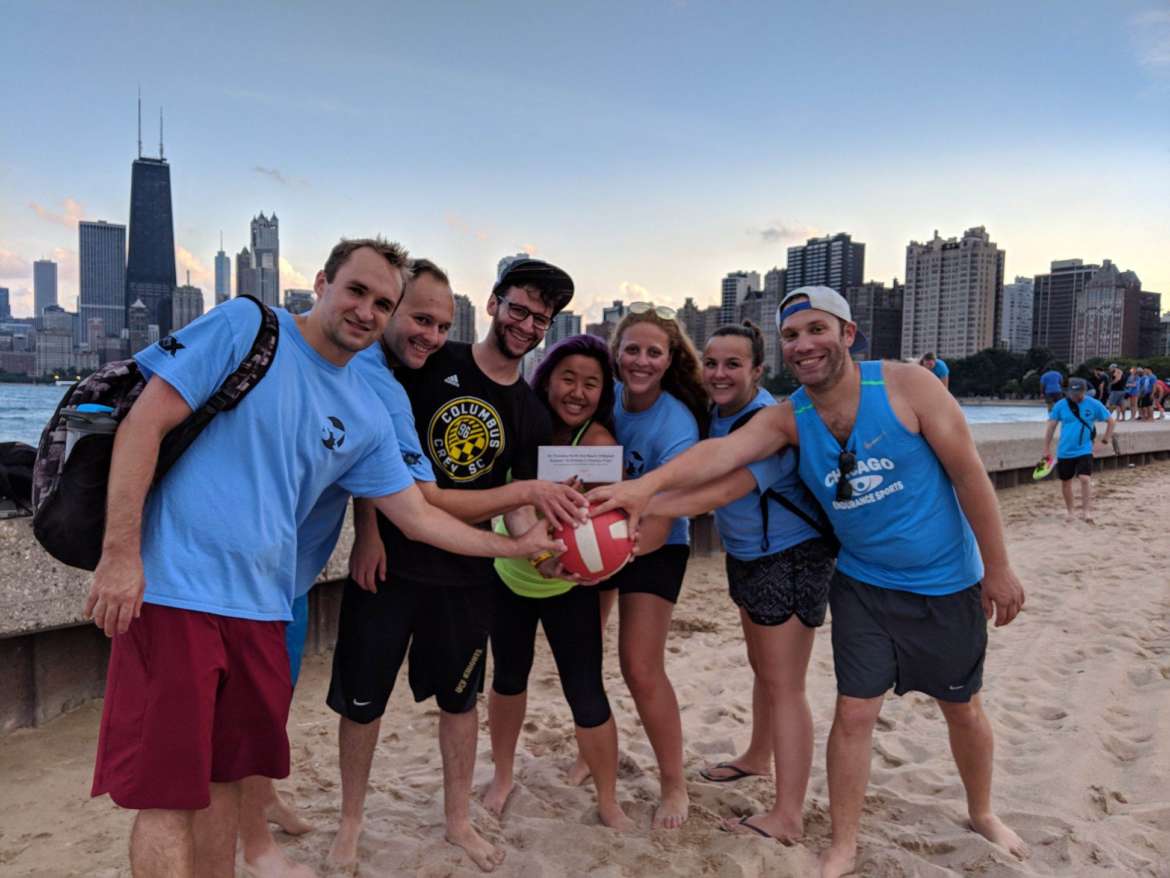 This adult sports league has their teams separated by day of the week, scattered across parks all around Chicago, so you can easily choose the adult sports team and practice times that best suit your schedule.
Fall sports include: softball, kickball, beach volleyball, wiffle ball, skee ball, flag football.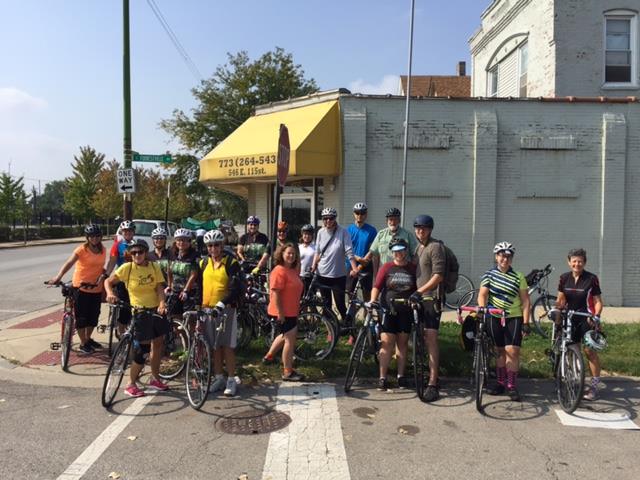 Ride or die? For these guys, it might as well be. The Chicago Cycling Club hosts varying skill level events for bikers of all ages. While there aren't any practice sessions for you to attend, there are plenty of group bike rides to get involved with so you don't have to be alone on your journey around the city.
Fall sports include: cycling, biking.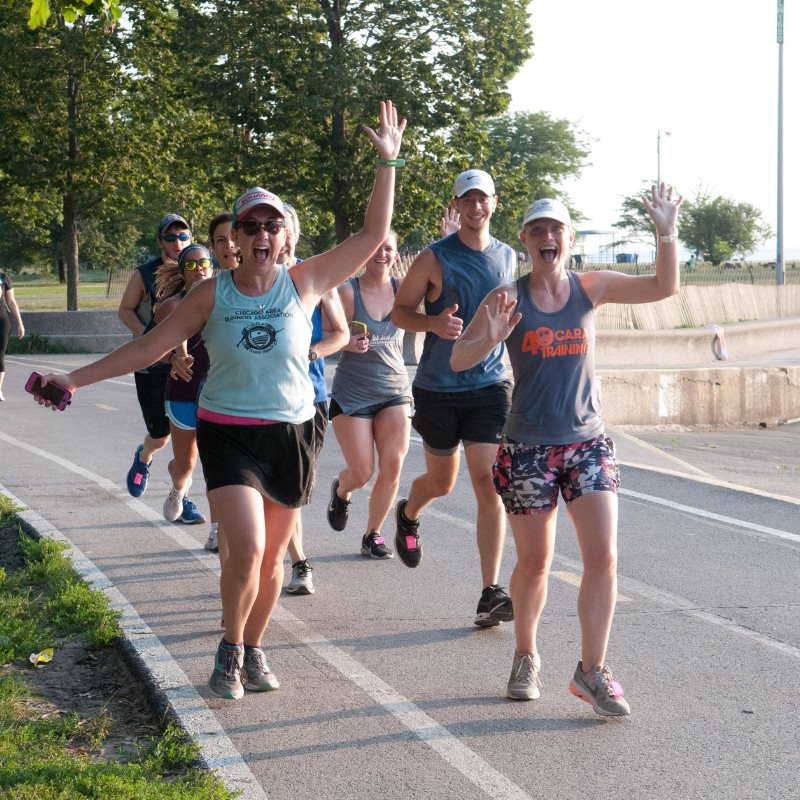 This one is a little more involved, gathering runners from all over the city for races, training, special events, and programs. No matter what part of town you're from, this sports club in Chicago features a runners group near you. Take the safe route and jog along with your Chicago neighbors.
Fall sports include: running, races, marathons.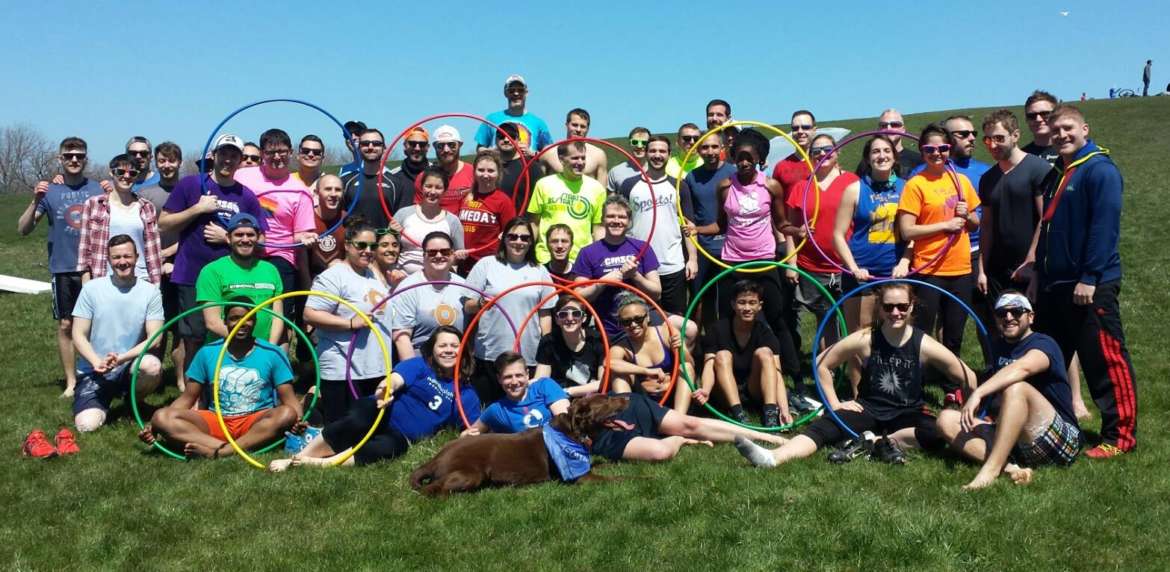 Chicago's largest inclusive LGBTQIA+ adult sports league, CMSA has plenty of adult sports teams to join during the fall season. Whether you're part of the community or totally straight, you are welcome here, so make sure to sign up for a league soon!
Fall sports include: kickball, soccer, indoor volleyball, billiards, flag football.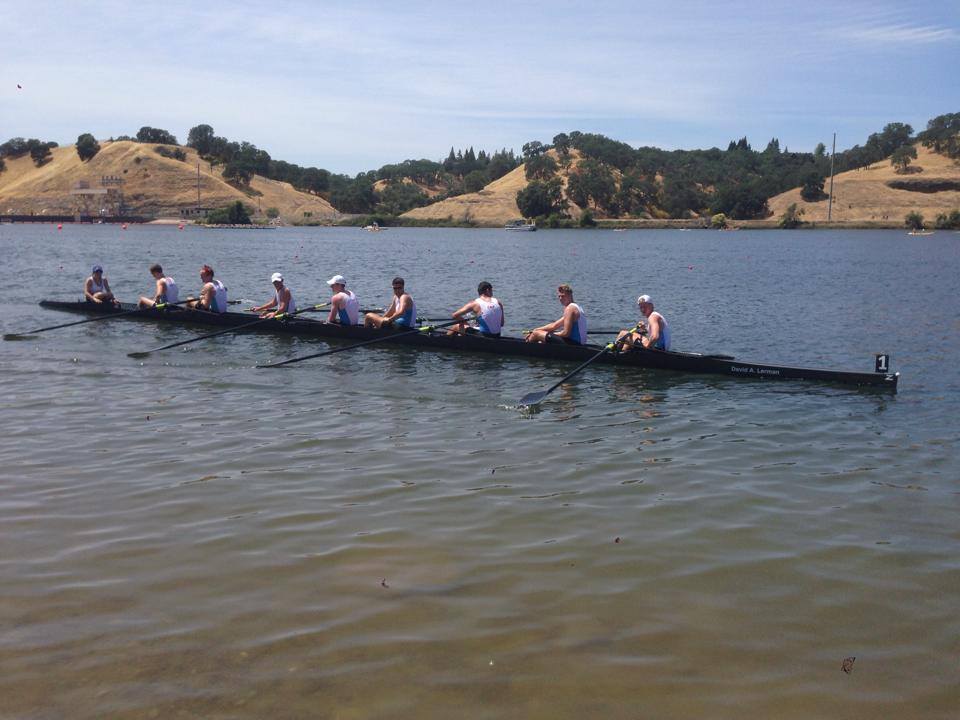 Interested in unconventional sports? Try rowing along the Chicago River! The sport offered by this sports club near you provides you with excellent exercise, and you're bound to find a team that suits your schedule and personality through the Chicago Rowing Foundation.
Fall sports include: rowing.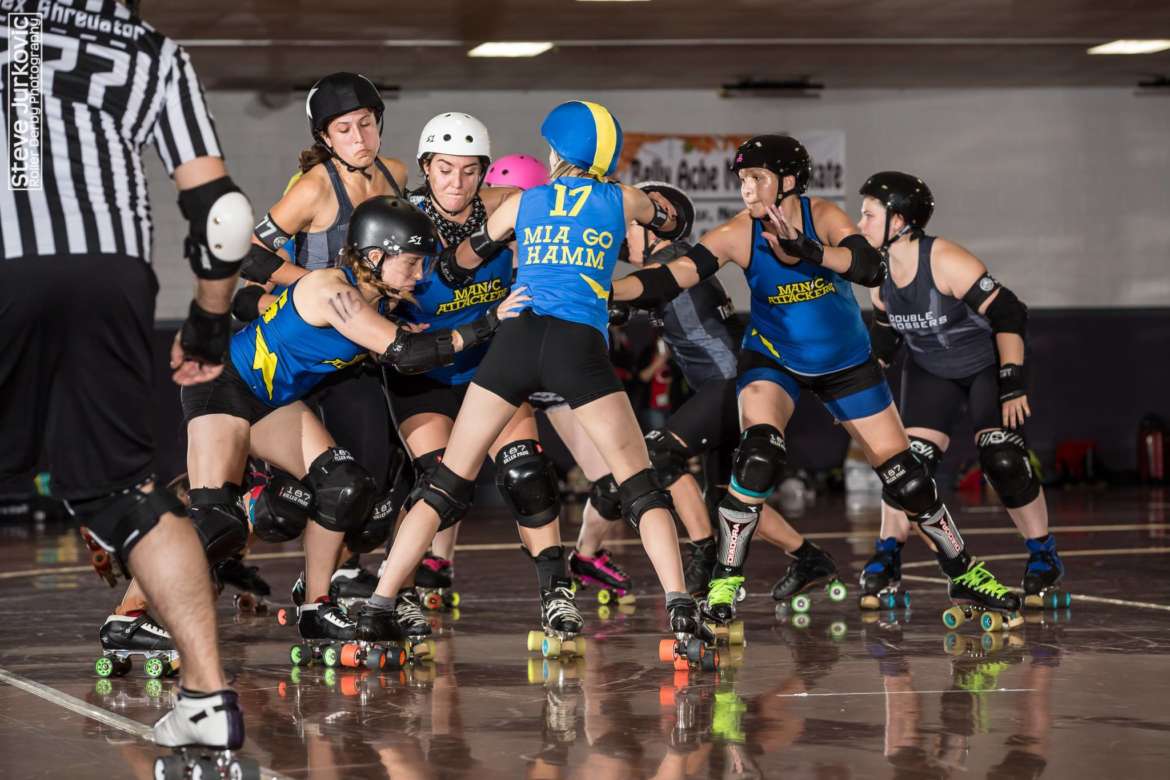 Join Chicago's premier roller derby league or make sure to visit at least one of their games this season. These ladies know how to kick ass in the rink, and if you need some way to get in shape this year, the Windy City Rollers can definitely help with that. Contact tryout@windycityrollers.com when you're ready to sign up for tryouts!
Fall sports include: roller derby.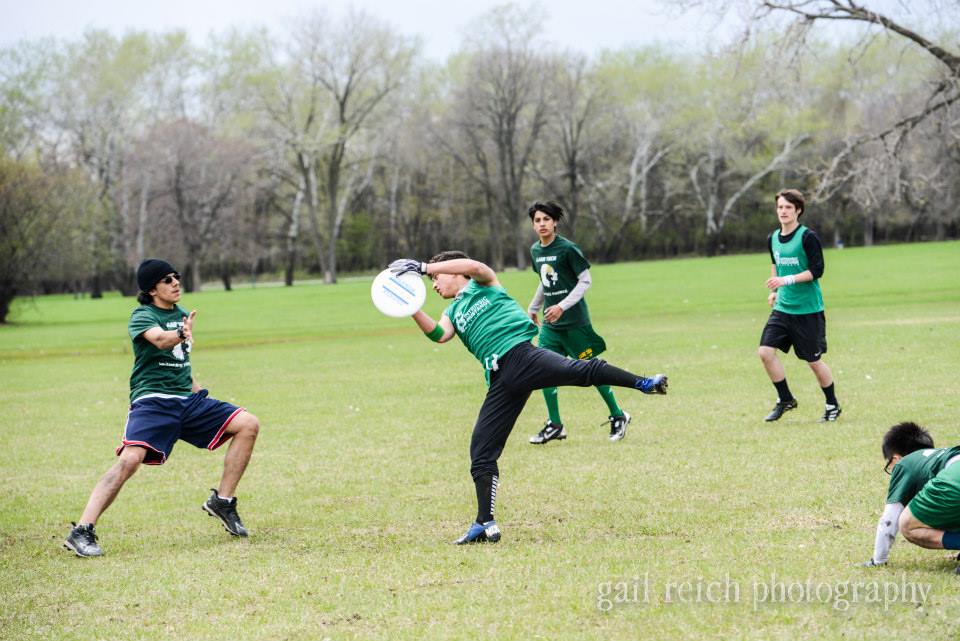 If you never grew up after college and you're still into ultimate frisbee, there's a adult sports league for you, too. You can fill out a tryout interest form with this sports club to get the process started and make sure to have your team assembled when you're ready to play.
Fall sports include: ultimate frisbee.
At UrbanMatter, U Matter. And we think this matters.
Tell us what you think matters in your neighborhood and what we should write about next in the comments below!
READ MORE LIKE THIS
DOWNLOAD THE URBANMATTER APP
FIND PARKING