Have you decided where to go for dinner tonight? Honestly, there are so many places across Chicagoland where you can get Chinese food, it gets hard to know which one is the real deal. Well. Using our editor's Chinese heritage to its full extent, we decided to put together a list of the most authentic Chinese restaurants in Chicago. Enjoy!
2545 N Halsted St, Chicago, IL 60614
Do you love spicy food? Do you have an adventurous spirit and are willing to try some unique Chinese ingredients? Then, come to Chengdu Impression. Most Sze Chuan food in the States are watered down because of the difference in taste and preferences. So if you want to have an authentic experience of Sze Chuan's famous spicy, amorous, and electrifying flavors, check out what Chengdu Impression has to offer.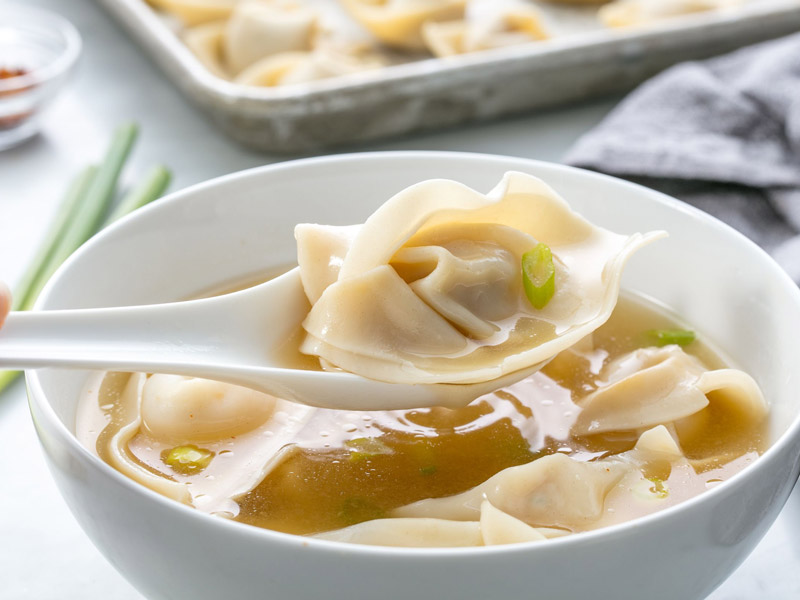 4723 N Damen Ave, Chicago, IL 60625
As someone originally from Shanghai, our editor cannot recommend this place enough. Shanghai cuisine is known to be slightly sweeter than most other Chinese dishes, and it is also famous for various dim sums and light dishes. If you are looking for the best Chinese food in Chicago, come here for a bowl of genuine small won tons and feel the heartiness fill your soul. Or, try one of the classic Shanghai home meal dishes. This is the place to sit, relax, and just be appreciative for the great food.
1147 S Delano Ct East, Chicago, IL 60605
What's the highest level a hot pot can reach? Look at The X Pot. Featuring all your classic broth, including the Sze Chuan spicy broth, golden chicken broth, and healthy mushroom broth, the X Pot is a heaven for meat and seafood lovers. This Chinese restaurant in Chicago features a wagyu-centric menu. You have to try their Wagyu tower, served on a sizzling Himalayan salt rock right next to your table. Or, simply go with a huge wagyu platter for the broth! They also have cultural performances throughout the night and an awesome cocktail, sake, and wine selection.
Read More: 10 Popular Places to Order Brunch & Breakfast in Logan Square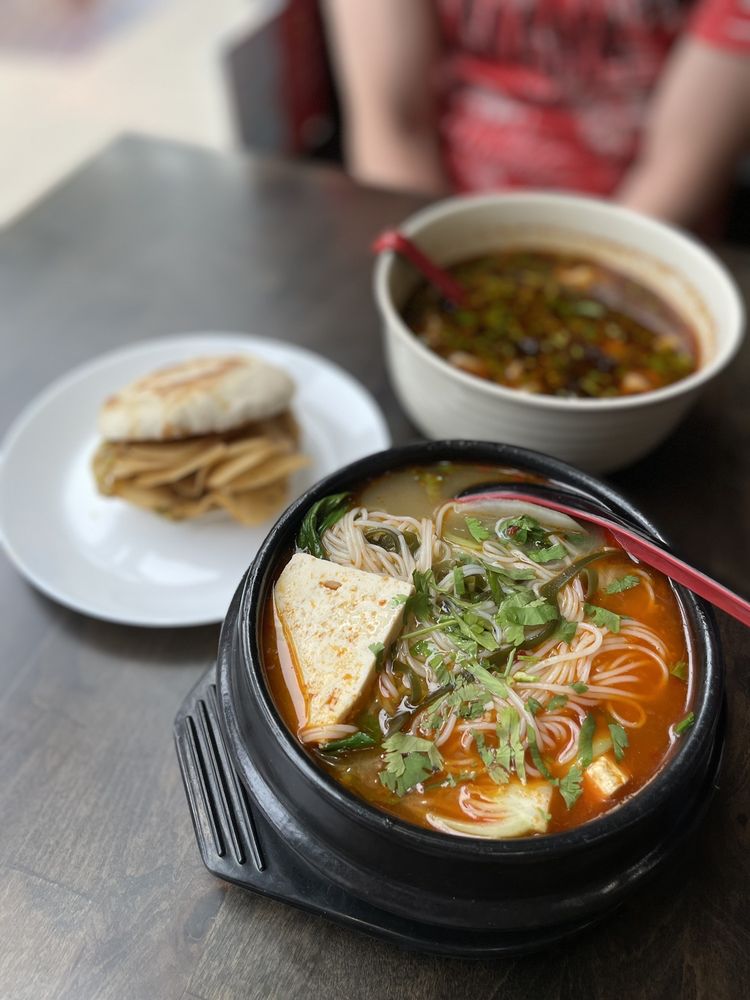 2218 N Lincoln Ave, Chicago, IL 60614
What is Xi'An most famous for? The vinegar-based spicy rice noodles! Come here for a big stone pot, or go with their traditional stirred noodles. They also have classic streetside wraps (known as Xian Style Crepes) and other dim sums you cannot get anywhere else in Chicago. No wonder, then, we choose them to be one of the most authentic Chinese restaurants in Chicago.
PS: The pulled pork Xian Style Crepe is where it's at!
2002 S Wentworth Ave #103, Chicago, IL 60616
This modern BYOB joint is heaven for anyone looking for quick, small plates bursting with Chinese flavors. The menu at this Chinese restaurant in Chicago features an unbelievable selection of dumplings, featuring traditional flavors like beef and coriander, pork and cabbage, and lamb and dill, to innovative ones using seafood and other modern ingredients. Or, go with the snack plates and mix and match the best Chinese street food into one order.
1755 W Algonquin Rd, Rolling Meadows, IL 60008
Fun fact: the Chinese meaning of Chef Ping's restaurant name is "it's so good to see you." Indeed, this is the perfect place for a friendly gathering thanks to its simple, classic menu and friendly ambience. Chef Ping is known for their old time favorites from home — traditional Chinese dishes not often seen in other US Chinese restaurants. They also has an awesome selection of ice cream flavors!
2138 S Archer Ave, Chicago, IL 60616
Do you know what MCCB stands for? Modern Chinese Cook Book! The whole charcoal-grilled fish is a must-try. You can choose the type of fish you want straight out of their tanks, base flavor, and any additional ingredients. That's why we usually come here with friends because it's such a perfect party food. Other than that, their menu is full of delightful surprises, and you honestly can never go wrong. Meanwhile, they also have a lovely drink selection for dine-in.
Read More: 11 Fun Destinations for Wine Tastings in Chicago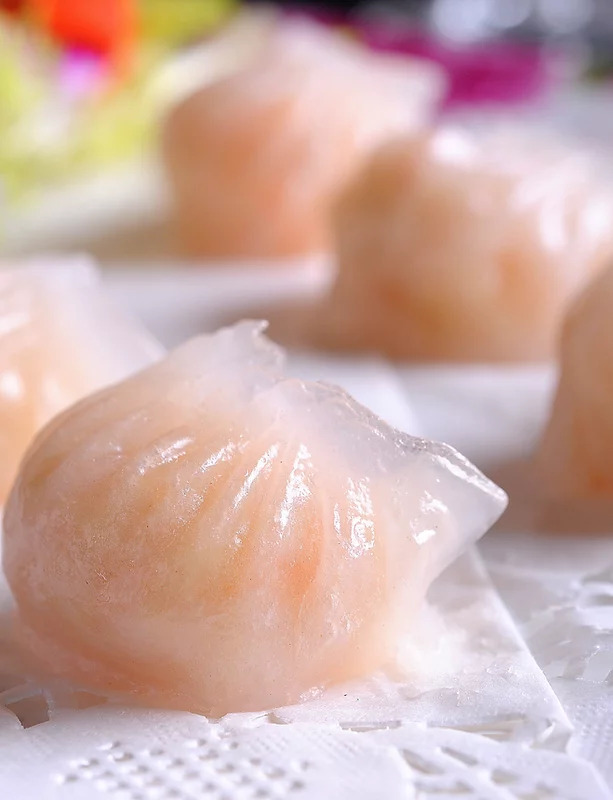 2100 S Archer Ave, Chicago, IL 60616
Not to be biased, but Imperial Restaurant (known as Cai among the Chinese population) is one of the only authentic Chinese restaurants in Chicago where you can get legitimate dim sums with the widest selection. From the toy-like crystal shrimp dumplings to authentic crispy roast duck, Imperial Restaurant has everything we grew up on back in China — and that should say enough!
4319 N Lincoln Ave, Chicago, IL 60618
House of Wah Sun has your familiar simple Chinese dishes but also the authentic family meal, so it all goes down to what you're in the mood for. Also, their wings are really good. If you're tired of the US chicken wing flavors, check out the goodness at House of Wah Sun!
4936 N Broadway, Chicago, IL 60640
Furama is another one of our go-to spots for our dim sum cravings. Family owned and operated across generations, Furama served its first customers in Uptown in 1985. Throughout the years, Furama also developed a larger variety of Cantonese and Dim Sum items so customers can enjoy a fuller experience of Chinese cuisine. Furama offers one of the largest varieties of Dim Sum in Chicago and uniquely serves guests the traditional way on Dim Sum Carts.
Multiple locations
Hot pot, sizzling rice, Chengdu street food, and delicious bubble tea. Lao Sze Chuan might be a chain, but it's definitely the most authentic Chinese chain out there. If you love inhumanly spicy food, Lao Sze Chuan is the challenge you must take on. Our favorites are the Dry Chilli Chicken, Szechuan Smoked Tea Duck, and Mapo Tofu.
Read More: 10 Beautiful Airbnbs to Reserve in Chicago
Multiple locations
MingHin is another authentic chain offering some of the best Cantonese food in Chicago. The luxurious interior transports you to a classic Asian palace, and the food will definitely make you feel like a king/queen as well. Over the years, their menu has expanded from dim sums and traditional dishes. Nowadays, they also offer sushi, new Chinese appetizers, and delicious cocktails.
1138 W Argyle St, Chicago, IL 60640
Sometimes the best is the simplest. Honeymoon Cafe sure lives up to their slogan of "best food, great value." Without any unnecessary decoration or "modern twist," Honeymoon is where we'll go if we're missing dinner at home. You walk in here, and you know you're about to taste your mom and dad's cooking you haven't had for years.
2020 W Chicago Ave, Chicago, IL 60622
Just like what the restaurant name means, this place feels like walking into an old friend's home. They spent all day yesterday making dumplings from scratch, marinating meat using that family secret briscket recipe, and keeping drinks chilled for your long overdue visit. However, be warned because Lao Peng You doesn't go easy on you when it comes to spice level! If you're not good with spicy food, it's best to add a milk tea to your order to save yourself later!
2026 S Clark St unit g, Chicago, IL 60616
Bubble tea shop doesn't count as a restaurant, you say? Okay, maybe you're right on that one, but we feel wrong if we don't include at least one authentic bubble tea spot in Chicago, you know? Tsaocaa uses traditional recipes instead of cheap flavoring chemicals. Their milk tea is one of the best we've had in Chicago thus far, and their fruit tea is a work of art!
Featured Image Credit: MCCB Chicago