Summer in Chicago is all about action and exploration. And we know you've heard here and there about new restaurants opening up in your favorite neighborhood. So, are they worth the hype? Here are the 12 best new Chicago restaurants we think you need to try this summer. These Chicago restaurants have either opened during the past three months or are about to open within 30 days.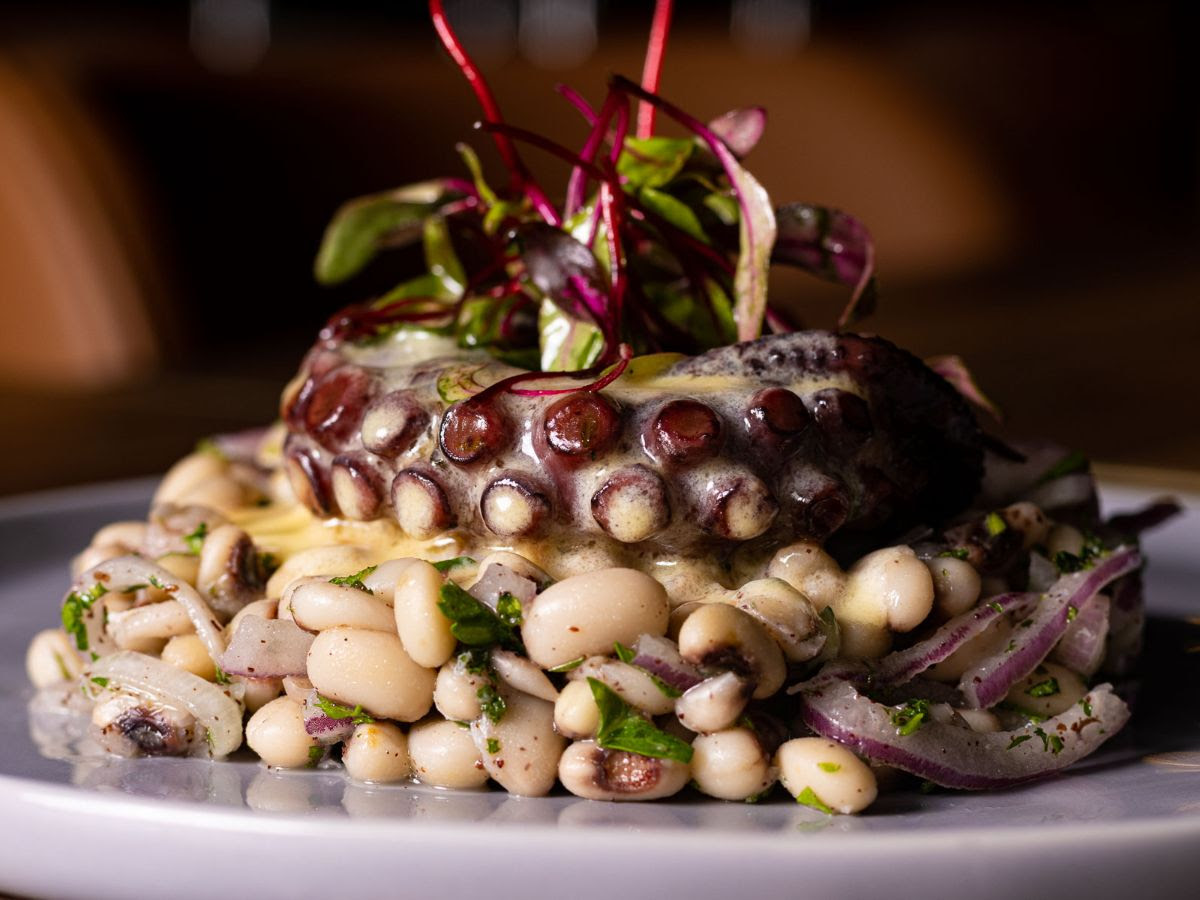 1938 W Division St, Chicago, IL 60622
Elia – a stunning new Modern Mediterranean restaurant and upscale bar has just opened on Thursday, May 18th. Elia (Greek for "olive tree") pulls inspiration from Greece, Italy, France, Spain, and other Mediterranean countries and translates those flavors and techniques into Elia's soups, salads, spreads, small plates, mains, sides, and desserts. Reservations are now available via OpenTable.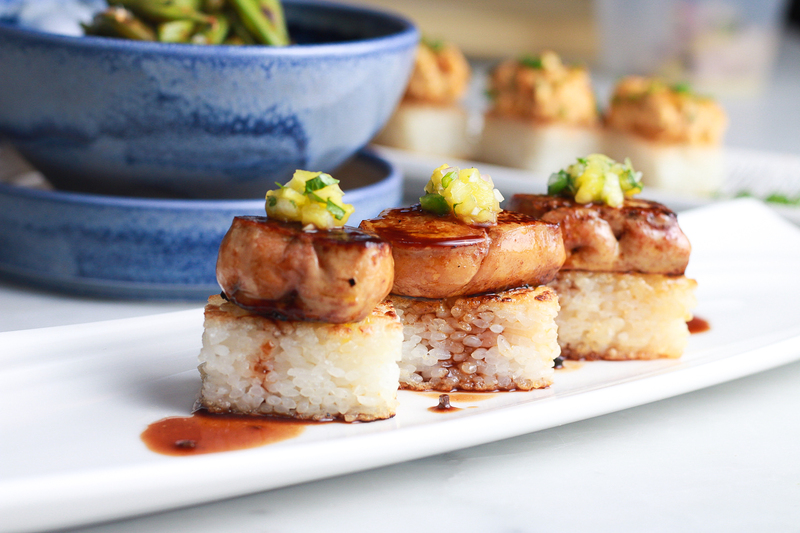 The St Regis Hotel, 401 E Wacker Dr, Chicago, IL 60601
Designed by globally renowned architecture and design firm Rockwell Group, Miru features two stunning riverfront terraces and a sequence of dining, bar, and lounge spaces. The menu at Miru is a collaboration between Chef/Partner Hisanobu Osaka (formerly Morimoto, Daniel), Naoki Nakashima (formerly of Naoki Sushi), and Executive Chef Helmy Saadon (formerly of Mila, Zuma). The menu celebrates the flavors and cuisine of Japan with a variety of shareable dishes including warm and cold selections. Miru will also feature a menu of seasonal, Japanese-inspired cocktails and classic cocktails made with premium local spirits, plus non-alcoholic drinks.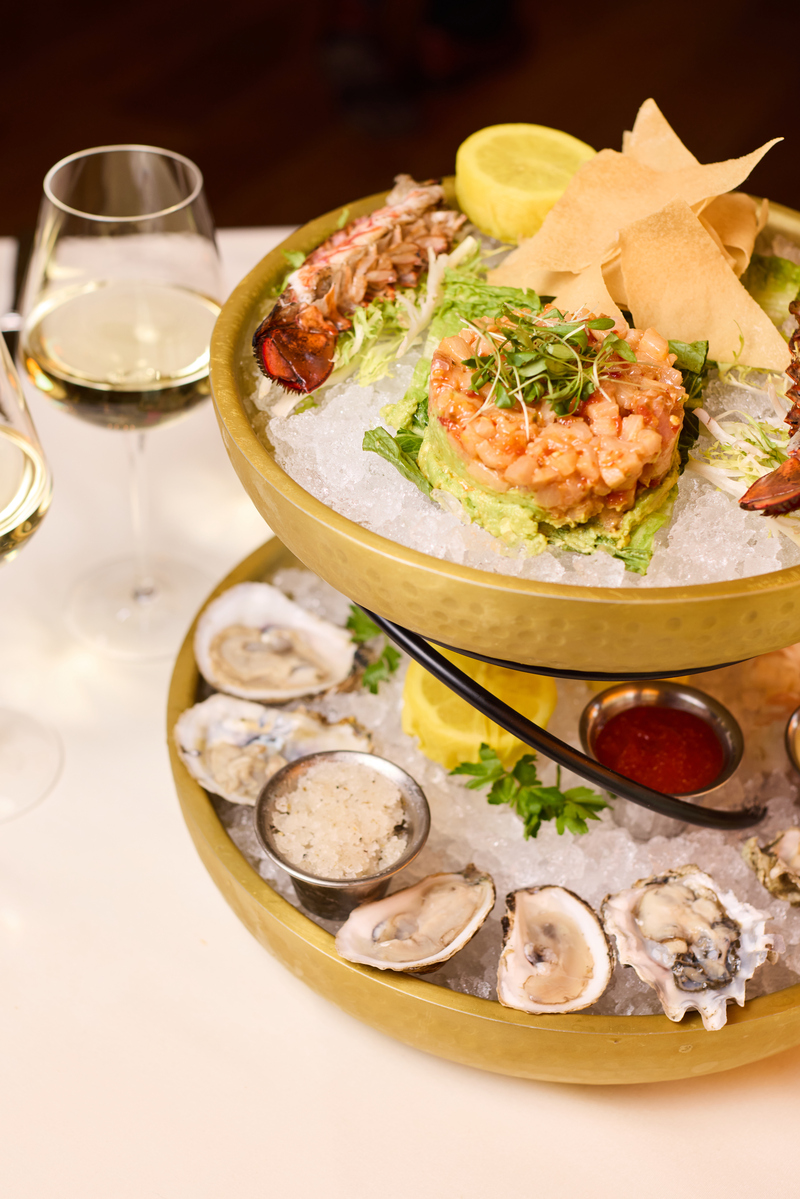 1031 N Rush St, Chicago, IL 60611
The Bellevue is now officially open in the former Tavern on Rush space. Offering elevated, timeless American cuisine from Executive Chef Marco Di Benedetto, the two-story restaurant and lounge starts a new chapter for the iconic setting. Outdoor or in, there isn't a bad seat in The Bellevue. Guests can decide to enjoy a bottle of bubbly and The Bellevue's decadent take on a seafood tower, or explore the full menu of upgraded classics, like Wood Fired Cascade Creek Lamb Tenderloins and Shrimp De Jonghe.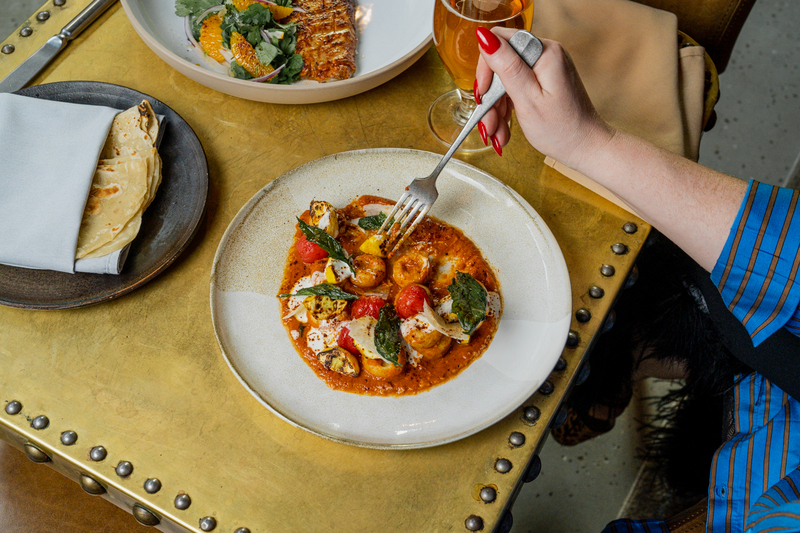 113-125 North Green Street. Chicago, IL 60607
Named for the Nahuatl word for "house," Čálli will be an inviting dining setting for members, guests, and locals offering creative Mexican cuisine focusing on shared plates and a family-style approach to dining. Čálli moves into the space formerly occupied by the successful restaurant pop-up, Entre Sueños x Soho Chance and will be led by Chef Jonathan Zaragoza, a Chicago native, James Beard-award semifinalist, and StarChefs Rising Star.
Čálli is one of three restaurants and bars open to the public at Soho House Chicago, including The Allis and Fox Bar. The House has recently introduced a new menu of fresh, internationally-inspired comfort food dishes. This menu refresh is line with the company's global commitment to ensuring members can enjoy increasingly flavorful experiences when they visit our clubs, while ensuring the House's culinary identity remains authentic to the cities in which they're located.
405 N Wabash Ave, Chicago, IL 60611
Lady May, located in Chicago's River North neighborhood, is a Southern coastal eatery and cocktail parlor designed around the love story of the mysterious Southern belle, "Lady May," and pulls culinary inspiration from the coastal regions of the South.
The menu features a selection of raw bar offerings; snacks like Boiled Peanut Hummus with Cajun peanut oil and crudité and a Fried Pickle Plate, along with larger dishes such as Short Rib Helper – fresh rigatoni with bone marrow and black truffle; Duck & Dumplings – duck confit, English peas, and herbs; Grilled Oysters with Tabasco butter and breadcrumbs; and a Pork Chop with tallow sweet potato, collard greens, and mushroom master gravy.
318 N Sangamon St, Chicago, IL 60607
The remarkable new space will be reminiscent of a new-age Copacabana, celebrating 1950s Italian American cuisine with an opulent twist, a steady flow of impressive cocktails and wine, world-class live entertainment, and a glamorous vibe cast over the entire experience.
Fioretta seamlessly blends steakhouse fare with elevated versions of classic Italian American cuisine. The menu pays homage to the Italian American immigrants who graciously first introduced Americans to southern Italian classics. Rather than reinventing the wheel, Rizza instead presents his most quality versions of well-known Italian staples by utilizing luxurious ingredients and thoughtful cooking methods. Fioretta's custom-built solid-fuel hearth and open kitchen allow Rizza and his culinary team to impart superb flavor, char, and texture to each dish. The menu strives to strike the perfect balance between nostalgia and innovation.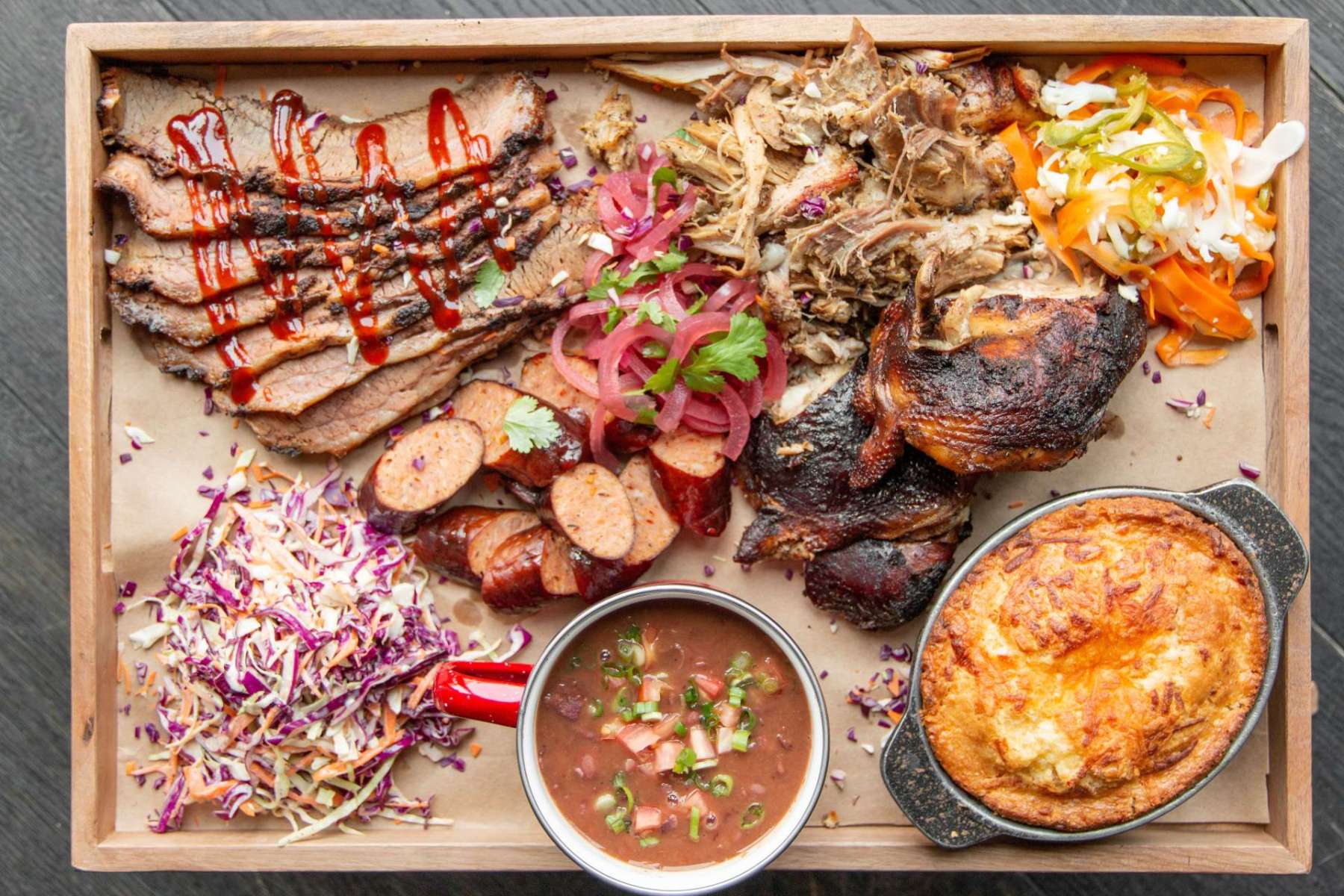 601 N Wells St. Chicago, IL 60654
Looking for a new brunch spot in Chicago? Bless Your Heart is bringing Southern charm and sass to Chicago with a smokehouse-centric menu, an elevated frozen and mason jar cocktail program, and an ambiance that blends old-school Dolly with today's space cowboy aesthetic.  Whether guests are taking part in the Honky Tonk Disco Brunch or looking for the perfect Friday night out, Bless Your Heart is the perfect destination for a fun and unforgettable experience. This concept is the newest from Adolfo Garcia, a Chicago creative and restaurateur whose other recent concepts include Dear Madison, Yours Truly, and The Handsome.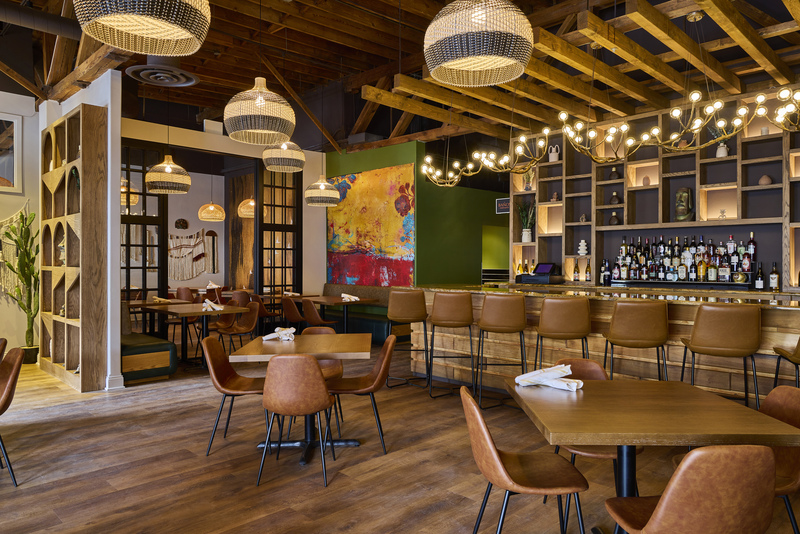 1735 Benson Ave, Evanston, IL 60201
FONDA Cantina scripts a 'Memoir of Mexico' with an authentic and genuine representation of generational recipes from the team's family members, hometowns, and regional heritage. Carlos Cahue, formerly Sous Chef at Lachowicz's French Bistro Aboyer, helms the kitchen, while consulting Chef and Managing partners Miguel Escobar and Sergio Angel – Who have both been with Lachowicz for decades, most notably at the George Trois Group outpost in Winnetka – worked side-by-side with Lachowicz to bring the vision of FONDA Cantina to life. As the first new restaurant from the group in four years, FONDA Cantina is an exciting change in pace for the notable French culinary force of the group.
2000 S. Wabash Ave, Chicago IL, 60616
Created by co-founder and executive chef Xavier Vance, who blends his culinary expertise with an innovative take on bold flavors and crave-worthy classics, and co-founder Troy Vivrett, who brings a dynamic skill set of entrepreneurial expertise and network to Chicago's fine-dining space, the Southern American brunch, cocktails, and dinner concept will center big, bold flavors within a comfortable yet upscale environment to cultivate connection in the South Loop with locals and visitors alike. Southern Chicago should be on your list of restaurants to visit this summer.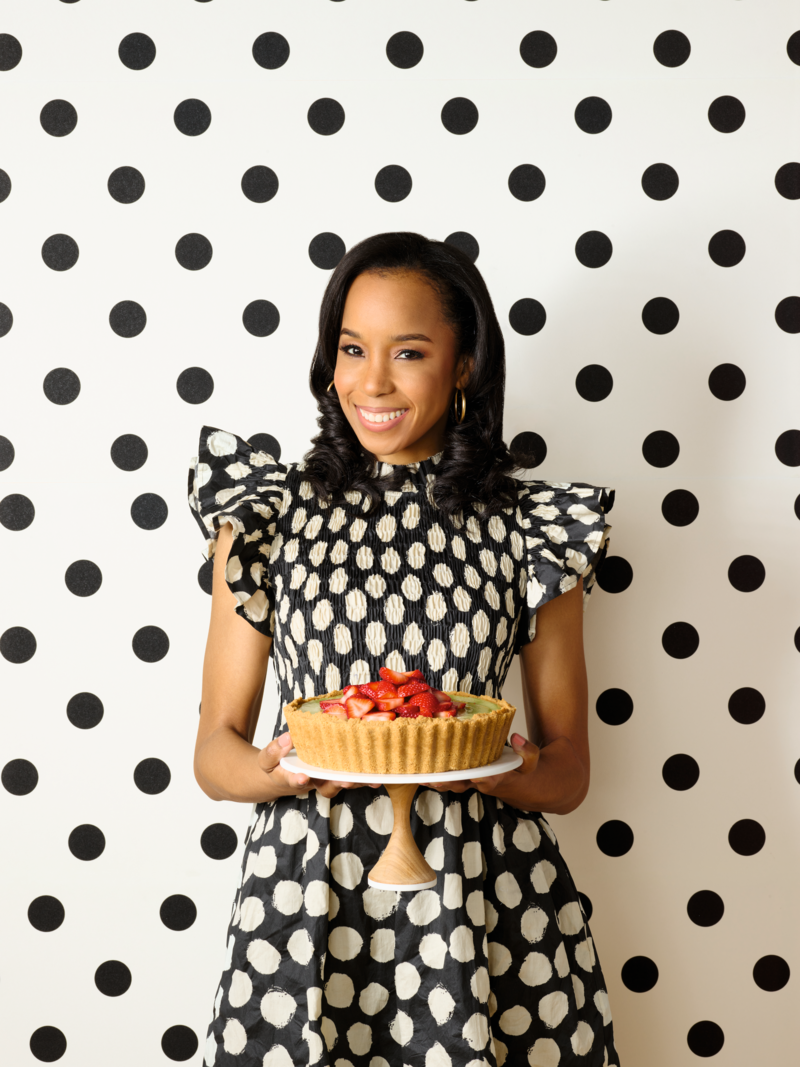 1500 East 87th St, Chicago, IL 60617
Chef Maya-Camille Broussard is opening her first brick-and-mortar retail storefront, Justice of the Pies. The James Beard Award-nominated baker and star of Netflix's Bake Squad will share more than 85 recipes for sweet and savory pies and other mouthwatering creations that put her social mission–based bakery on the map, including her famous Salted Caramel Peach Pie and Brandied Banana Butterscotch Pie, as well as hearty renditions like the Fig + Pig Quiche and Roasted Brussels Sprouts + Cherry Tart. Maya-Camille also tells the stories of heroes outside the kitchen: luminaries who strive for social justice and equity, and shares recipes they've inspired.
163 N Green St, Chicago, IL 60607
The restaurant is a new concept from Lettuce Entertain You Restaurants and brings the ethos of Napa Valley to Chicago. The Oakville Grill & Cellar is a collaboration between Chef Max Robbins (former Culinary Director and Managing Partner at Land and Sea Dept. and Executive Chef of Longman & Eagle) and Wine Director Richard Hanauer, Partner at RPM Restaurants. The Oakville Grill & Cellar celebrates the food, wine, and lifestyle of California, capturing the feel of a neighborhood restaurant. The menu is inspired by the team's partnerships with farms, ranches, and wineries throughout California and the Midwest.
Tapping into the nostalgia of the vintage sports aesthetic, Roundhouse is a sports bar with a nod to the classic neighborhood bar. Named after co-owner Scott Horwitch's love of 80's martial arts movies, Roundhouse features an eclectic menu of traditional bar food with an Asian-American twist, featuring playful flavor profiles in dishes like Cheeseburger Egg Rolls, Tuna Poke Nachos, Italian Beef Fried Rice, and more. Featuring innovative combinations of ingredients, the menu is designed to encourage sharing of small, medium, and large plates that offer something for every appetite. Roundhouse Sports Bar deserves a mention when talking about the best new restaurants in Chicago.
5509 Park Pl, Rosemont, IL 60018
The latest addition to the Rosemont dining scene, Saltwater Coastal Grill is the right place to be on a seafood-craving summer day. Located just 25 minutes from downtown Chicago, Saltwater Coastal is a restaurant by Lyons Group Entertainment, a Boston-based hospitality company that knows its seafood. From freshly shucked Island Creek Oysters to an extensive selection of sushi and maki rolls, and daily grilled fish options, Saltwater Coastal takes its seafood seriously using the freshest ingredients to transport you to the sea, no travel required!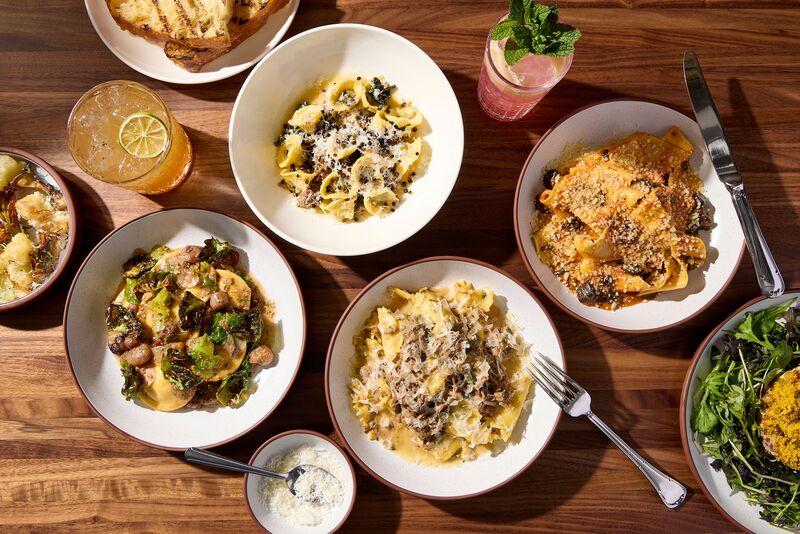 2375 N Milwaukee Ave, Chicago, IL 60647
Now settling into the former Radler space just minutes down the street from the original location, guests can look forward to an expansive new 5,500 square foot restaurant, which includes a day-time coffee bar and pastry counter, as well as a full roster of fresh new programming on the horizon. Daisies' will kick off dinner service with an expanded menu that builds upon their dedication to simple, handmade pasta, seasonal vegetables, low-waste production, and Midwestern flavors. Menu highlights include the hand-rolled Strozzapreti with lemon, swiss chard, and cranberry beans and the Lamb Shank for Two served alongside Iroquois white polenta and an herb and red onion salad.
964 W Belmont Ave, Chicago, IL 60657
An ode to coral reefs around the world, Lost Reef will feature high-end cocktails and delectable small bites in a peaceful, underwater-themed lounge featuring exotic fish and coral from around the globe. In addition, the lounge is a regular benefactor of the Coral Restoration Foundation, the largest reef restoration organization in the world. This is, for sure, one of the coolest (vibe & temp) new Chicago Restaurants to try this season!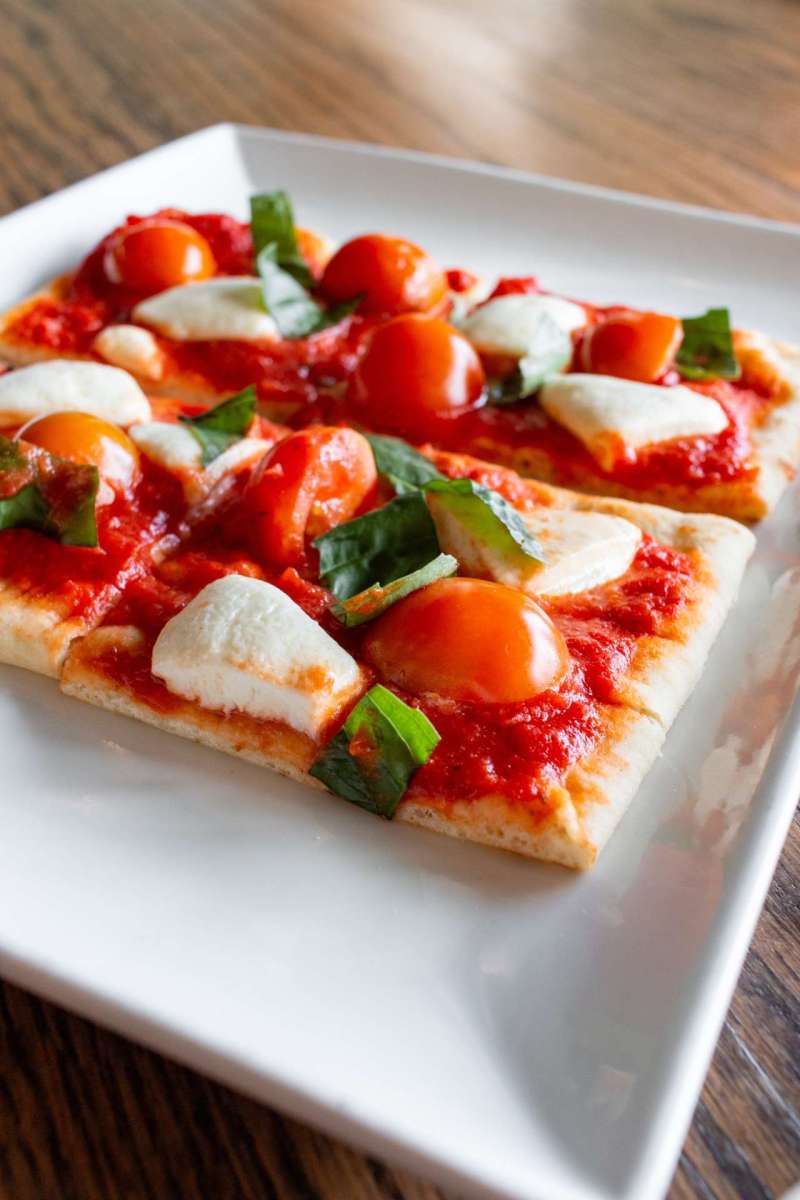 525 W Monroe St, Chicago, IL 60661
The Foyer, an all-day cafe and gathering space by Infuse Hospitality, has opened in mid-June. Offering coffee and cafe items from Fairgrounds Craft Coffee and Tea, as well as a high-end wine and cocktail program, The Foyer offers a versatile space to meet, work and socialize throughout the day.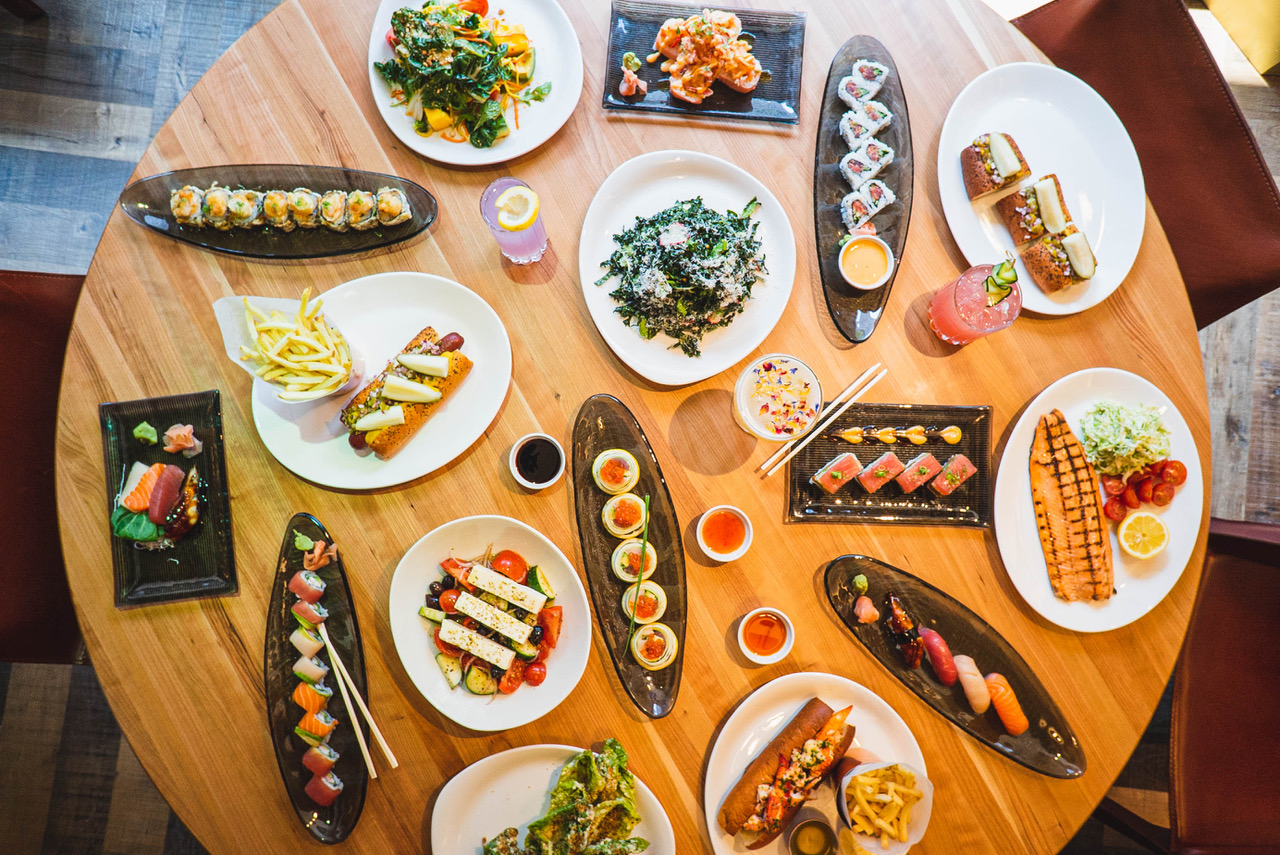 Helmed by a team of lifelong Chicago restaurant figures — Partner George Archos, the entrepreneur behind Wildberry Café, Partner & Chef Nick Nitti (Forno Rosso, Lucia Rose, Cucina 3 Italian), and Executive Chef Phil Rubino (Spiaggia, L2O, Cicchetti), the spot will fill the niche for locally-focused dining at the heart of the city.
Creating a space for those who live, work and play downtown, The Evie will present lunch and dinner service spotlighting classic dishes, reimagined city favorites, and seasonally-focused craft cocktails within a stunning space designed by Chicago's woman-owned AGN Design (Lost Larson, Forno Rosso/West Loop, La Josie, Del Toro) to showcase a rotating collection of curated pieces from local artists.
Featured Image: Kailley Lindman Federighi for The Bellevue