Father's Day is only a few weeks away, which means it's time to plan where to take your dad for a feast. I mean… you can't expect Dad to man the grill on his big day, can you? Whether your dad enjoys elevated dining or prefers a big greasy burger, this list has the best Father's Day specials from top Chicago restaurants this year. Get your phone/laptop ready to make a reservation!
Read More: Chicago Father's Day Gift Guide
https://www.instagram.com/p/Cqoaup_PhhV/
The French Dad: Aboyer
64 Green Bay Rd, Winnetka, IL 60093
Michael Lachowicz's acclaimed French Brasserie out of Winnetka launched one of the very best new Sunday brunch services on the North Shore this past month. It's a great spot for Dads who don't want to man the grill this Father's Day! In addition to indoor seating, the stunning pergola-covered patio makes for an ideal outdoor space to celebrate with Dad.
Additionally, for those looking for a great gift for Dad, tickets are now on sale for the next Aboyer's popular cigar dinner series installment. The upcoming session features My Father Cigar Co. The multi-course menu – Enjoyed on Aboyer's patio – is paired with great wine, cocktails, and a variety of expertly curated stogies.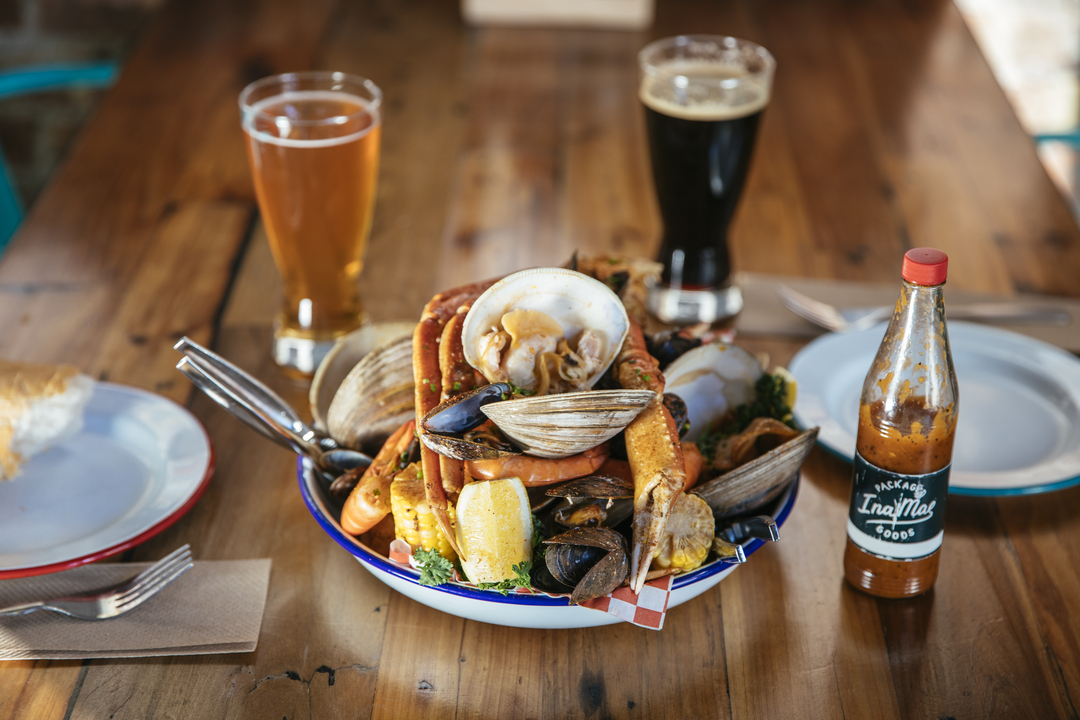 1415 N Wood St, Chicago, IL 60622
Celebrate Father's Day and Juneteenth on Sunday, June 18th and indulge in Chef Brian Jupiter's (Food Network's Chopped 2022 Champion & 2-time James Beard Award Semifinalist) NOLA-inspired dishes as well as brews brought to you by Chicago's locally black-owned start-up brewery, Funkytown Brewery.
In addition to Ina Mae's full brunch and dinner menu will be offered with selections ranging from shrimp & grits and po' boys to chicken or seafood platters, guests can sip on $10 old-fashioneds and $7 Funkytown Brewery beers. Live music will also be happening between 12 p.m. to 3 p.m.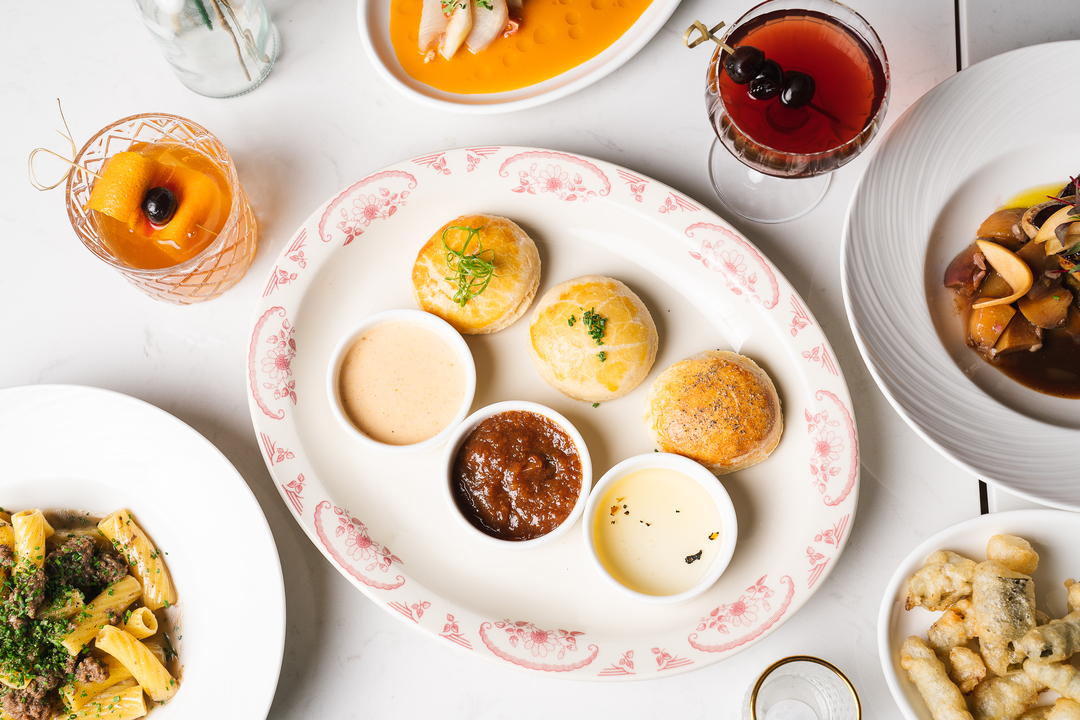 For the Coastal Lover: Lady May
405 N Wabash Ave, Chicago, IL 60611
Kick back, relax, and treat dad to a journey to the coastal South on Friday, June 16th, and Saturday, June 17th at River North newcomer Lady May. Raise a toast to the father figure in your life with their $10 Old Fashioneds and Manhattans while enjoying Lady May's coastal Southern bites, such as their Cast Iron Fried Chicken, Pork Chop, Cookout Burger, Hanger Steak, and more!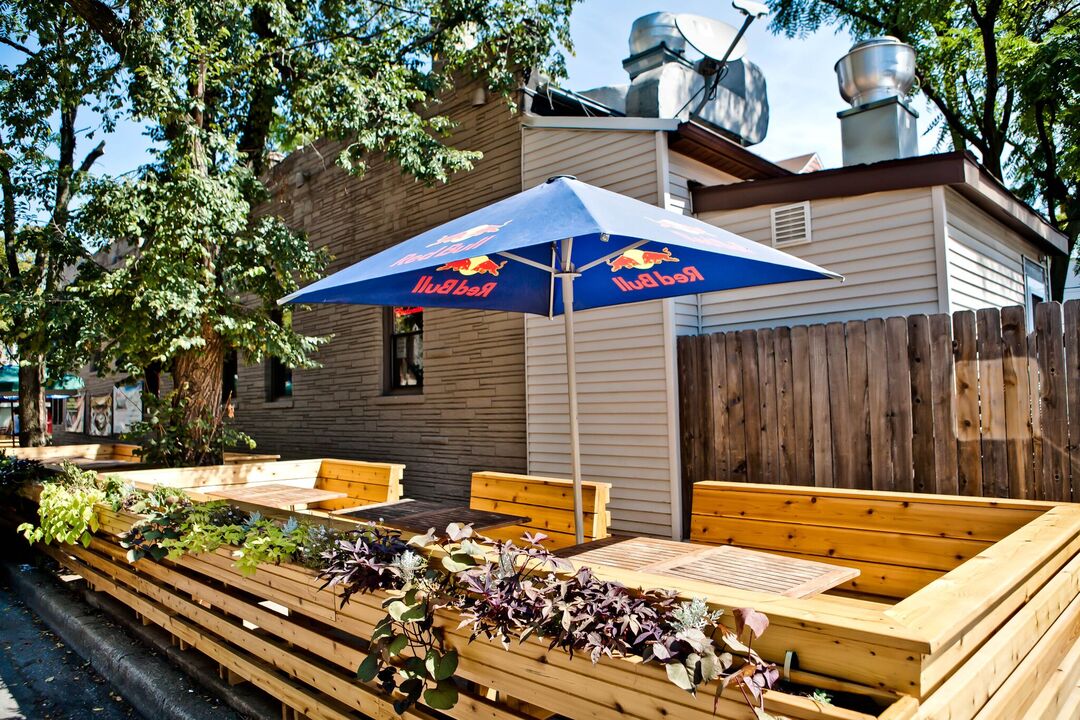 1925 W Cortland St, Chicago, IL 60622
There's no better place to celebrate Father's Day than at Bucktown's favorite watering hole! On Sunday, June 18th, Lottie's Pub will offer food and drink specials, including $4 Michelob Ultra, $7 Ketel One John Daly, $10 Bulleit Old Fashioned, $12 Guinness & Bulleit shot, and $10 Big Poppa Burger (bacon, cheddar, grilled onion, & BBQ sauce).
With the U.S. Open streaming at 11am, guests will also have a chance to test out their golf skills at Michelob Ultra's putting green (2-4pm), with prizes including a golf bag, $200 in Golden Tee gift cards, and other golf merchandise!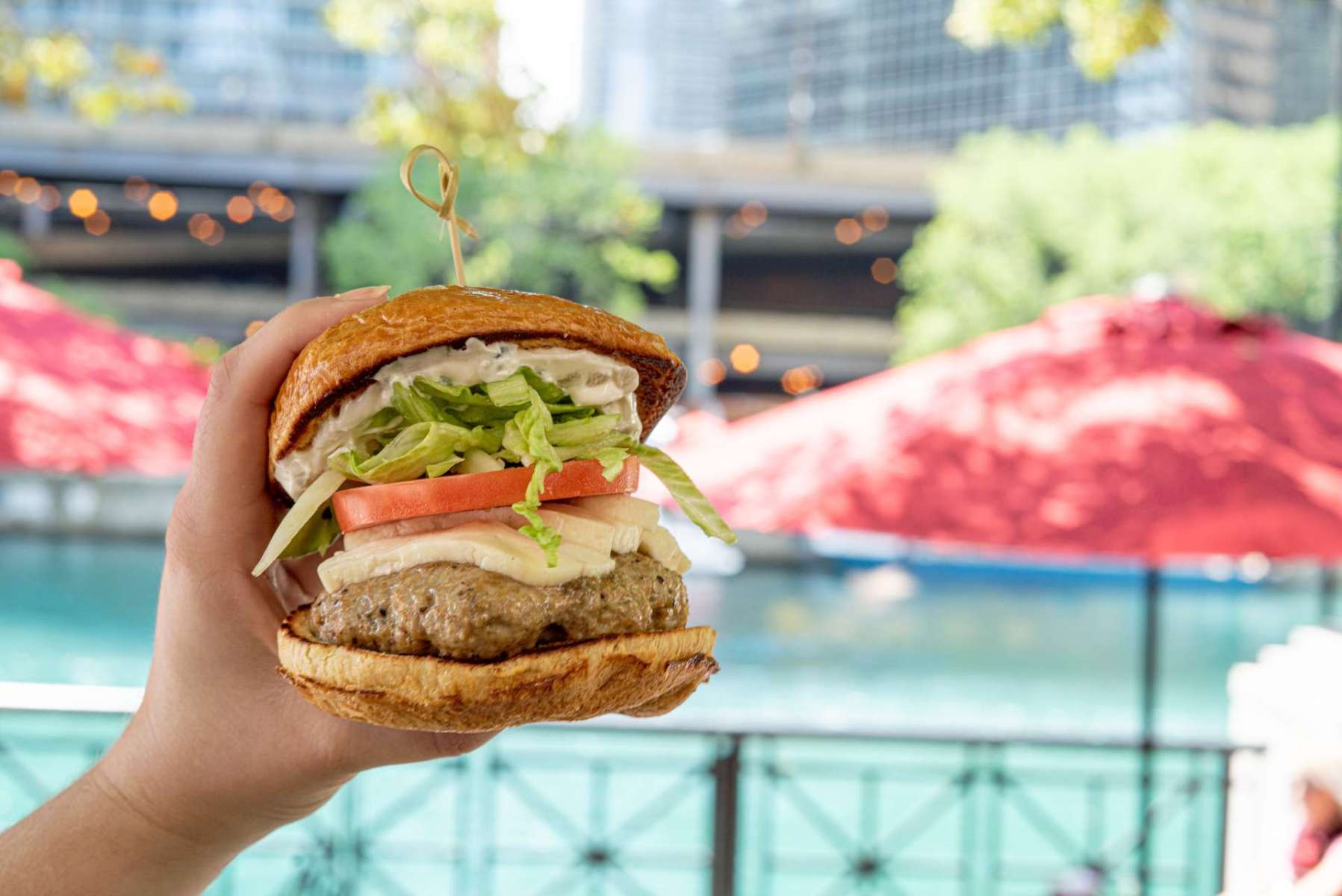 301 E North Water St, Chicago, IL 60611
Chicago Burger Company, located along the Chicago River at Sheraton Grand Chicago Riverwalk, serves the most delicious bites paired with gorgeous river views. This lively restaurant with an outdoor, dog-friendly patio offers guests classic burgers and sandwiches, fresh salads, thick shakes, and innovative cocktails. As one of the best burger spots in Chicago, CBC is the perfect place for your burger-loving Dad who knows his patties and toppings to a T!
https://www.instagram.com/p/Cs7cYSzLvo9/
For The Meatlover: Adalina
912 N State St, Chicago, IL 60610
Adalina will be running Father's Day specials for brunch and dinner. Brunch specials are available on Sunday, June 18, from 10 a.m. to 3 p.m. and dinner specials will be available during their regular dinner hours that day. The brunch features a Bottomless Waffle Bar and a Bloody Mary Bar and a limited number of dads who dine for brunch will also receive a gift bag: Adalina steak sauce, White Sox tickets, pocket squares, cigars, Adalina coffee, gift cards, and more.
The Father's Day dinner is $75 per person. It features a 24oz Bone in aged balsamic Ribeye with parmesan fries, Adalina Angel's Envy Private Barrel Smoked Manhattan, and Chef Nicole Guini's Decadent Chocolate Cake as dessert.
https://www.instagram.com/p/Cs33-AxOrbd/
638 S Michigan Ave, Chicago, IL 60605
On Sunday, June 18, treat Dad to a special Father's Day feast with a spread of special Spanish menu items created by Executive Chef Gee Cuyugan, including:
Wagyu Bocadillo: Shaved Wagyu beef, fried eggs, Romanesco aioli, Manchego, tomate, pickled shallots, pan de cristal ($27).
Mercat Crab Cake Benedict: Mercat crab cakes, poached egg, citrus dill bearnaise, smoked trout roe ($22).
Short Rib Bravas Skillet: Sherry braised short rib, eggs any style, truffled cetas, Idiazabal cheese, patatas bravas, green onions ($25)
https://www.instagram.com/p/CpaZbv7rlUd
For The Pizza Lover: Testaccio
2456 N California Ave, Chicago, IL 60647
Families can wander to the beloved Logan Square spot to enjoy its rotating menu of wood-fired Neapolitan pizzas, available only on Sundays. Grab a seat in Testaccio's intimate dining room or on their charming sidewalk patio and savor the flavors of the Mediterranean by enjoying a slice of 'za along with other dishes from its menu of comforting Italian fares, like the Roman Artichokes or the Bucatini alla Carbonara. Since nothing pairs better with pizza than a glass of wine, raise one to your dad with your pick from Wine Director Joe Crivolio's thoughtfully curated list of regional and amphora-made wines.
https://www.instagram.com/p/Cs4CaLpsv5M/
For The Steak-Loving Dad: Venteux
224 N Michigan Ave, Chicago, IL 60601
This 
Father
's 
Day
, take your dad to the bustling brasseries that define the Parisian lifestyle at Venteux, Chicago's swankiest French café and oyster bar in the heart of downtown on the Magnificent Mile. From 10 a.m. to 3 p.m., Executive Chef Marcel Heiduk serves every meat lover's dream brunch: a hearty 5 oz hanger steak with two sunny-side eggs and marble potatoes. Alongside this hunk of beef (and we're not just talking about Dad), Venteux is pairing this indulgent meal with unlimited draft beers for this boozy and carnivorous occasion. Reservations are encouraged and can be made
here.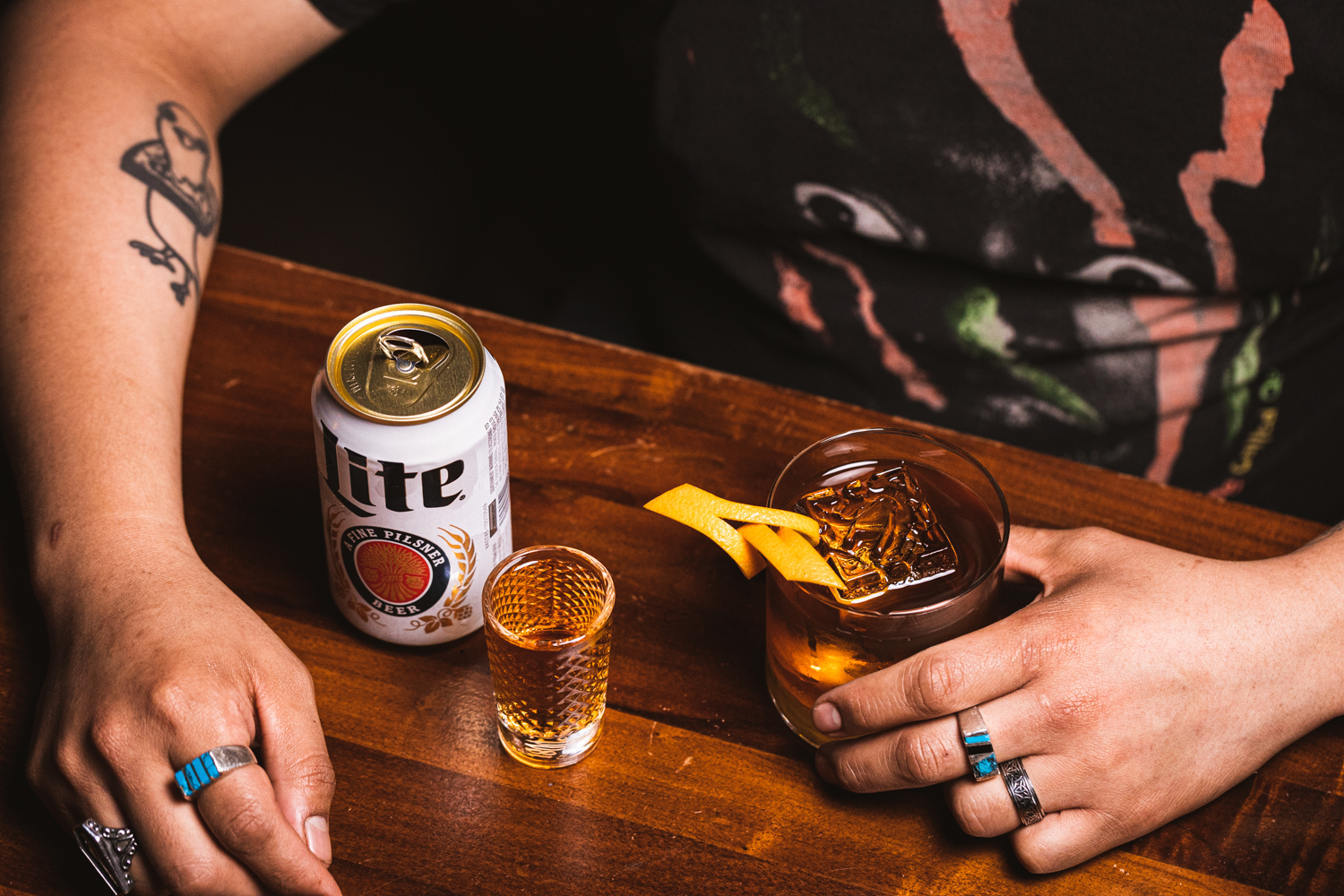 For The Cocktail Enthusiast: Arbella
112 W Grand Ave, Chicago, IL 60654
Enjoy Father's Day specialty cocktails on Friday, June 16, and Saturday, June 17, at Arbella. Father's Day-themed cocktails include Dad's Agreement, featuring Rye Whiskey, Gran Classico Amaro, Cynar, Cardamom Bitters, and Dad Bod, which combines a Miller Lite can and a shot of whiskey. You can also use this opportunity to explore their new regular and summer Happy Hour menus!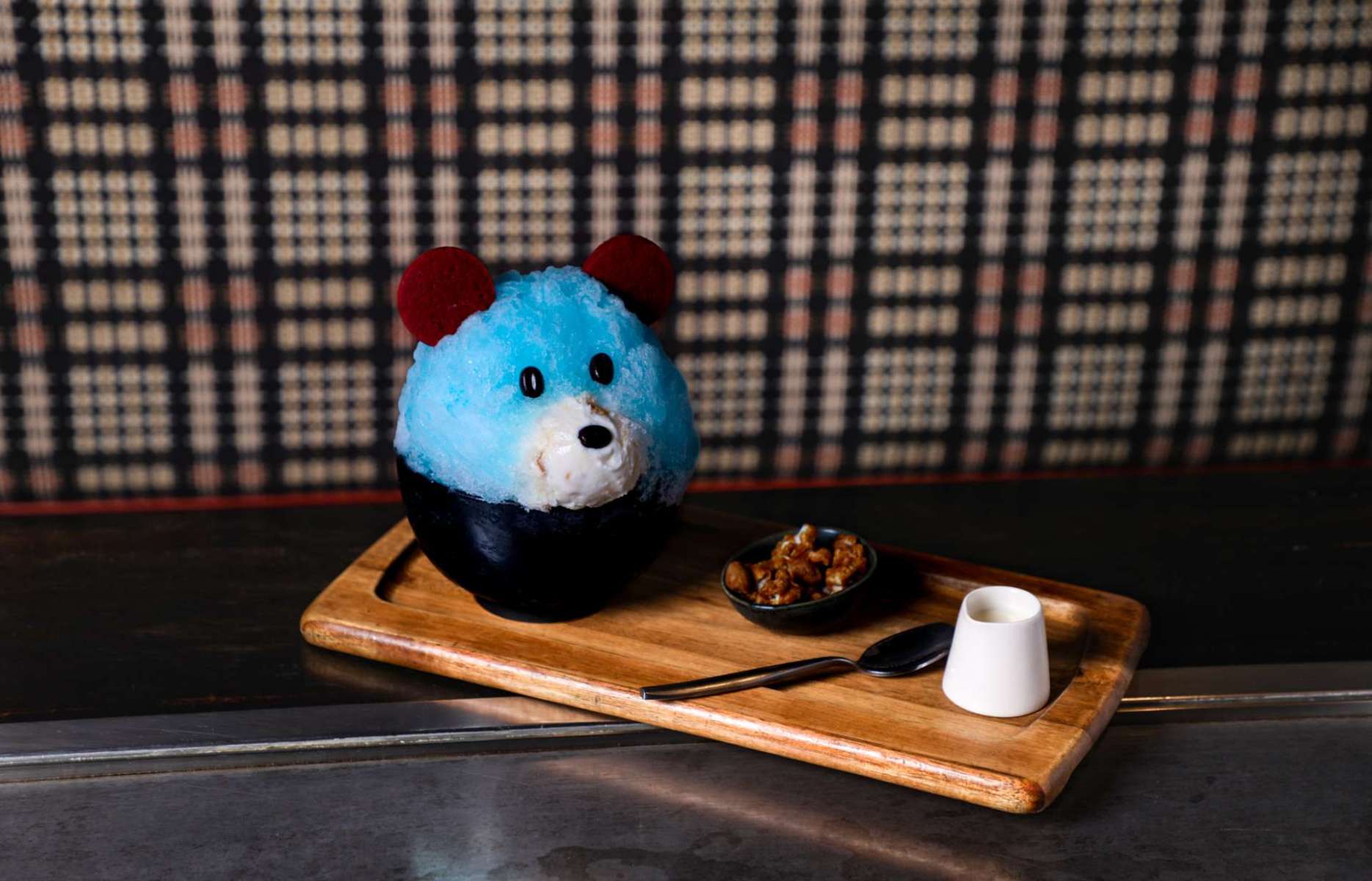 For The Sporty Sweet Tooth: Gaijin
950 W Lake St, Chicago, IL 60607
If your dad is a baseball fan with a sweet tooth, Gaijin has the perfect Father's Day special this year. Dads who dine in their Cubs or Sox gear on Saturday, June 17, or Sunday, June 18, will receive a complimentary Cubby-Kuma or Southpaw Kakigori dessert:
Cubby-Kuma: cracker jack ice cream, birthday cake syrup, red velvet cookies, chocolate coffee beans ($17)
Southpaw: mint chip ice cream, frosted mint syrup, "oreo" sandwich cookie crumble, chocolate coffee beans + cocoa Sox cookie cap ($17)
https://www.instagram.com/p/Cs4Uj0MvGag/
For Dad on Diet: Ema
74 W Illinois St, Chicago, IL 60654
Is your dad watching his weight? Perhaps he prefers a healthier, lighter diet. Either way, visit Ema for Father's Day specials during dinner hours for a feast your Dad can indulge in guilt-free. Enjoy the Lamb Shank with Moroccan mint, herbed farro, and all of Dad's mezze favorites, including Hummus, Crispy Potatoes, Grilled Chicken Kebab, and more.
https://www.instagram.com/p/CsegaYPvopH/
118 Oakbrook Center, Oak Brook, IL 60523
Order a selection of Father's Day specials to share with Dad, including Lobster Caprese with house-made mozzarella, heirloom cherry tomatoes, and aged balsamic from Modena, Truffle Crusted Beef Risotto with creamy arborio rice and local sweet pea, and Zuppa Inglese with vanilla sponge cake layered with ricotta cream and amaretto soaked cherries. The specials are available for dine-in, carryout and delivery in addition to the regular menu.
https://www.instagram.com/p/Cp3pO8mMYFl/
5509 Park Pl, Rosemont, IL 60018
Dad love seafood? Check out the newest restaurant in Rosemont: Saltwater Coastal Grill! Their menu features everything seafood from sushi, sashimi, and cooked dishes to raw towers. On Sunday, June 18, all Dads who order the Seafood Tower (oysters, shrimp cocktail, and crab claws) at Saltwater Coastal Grill in Rosemont's Parkway Bank Park receive a complimentary beverage (beer, wine, or cocktail).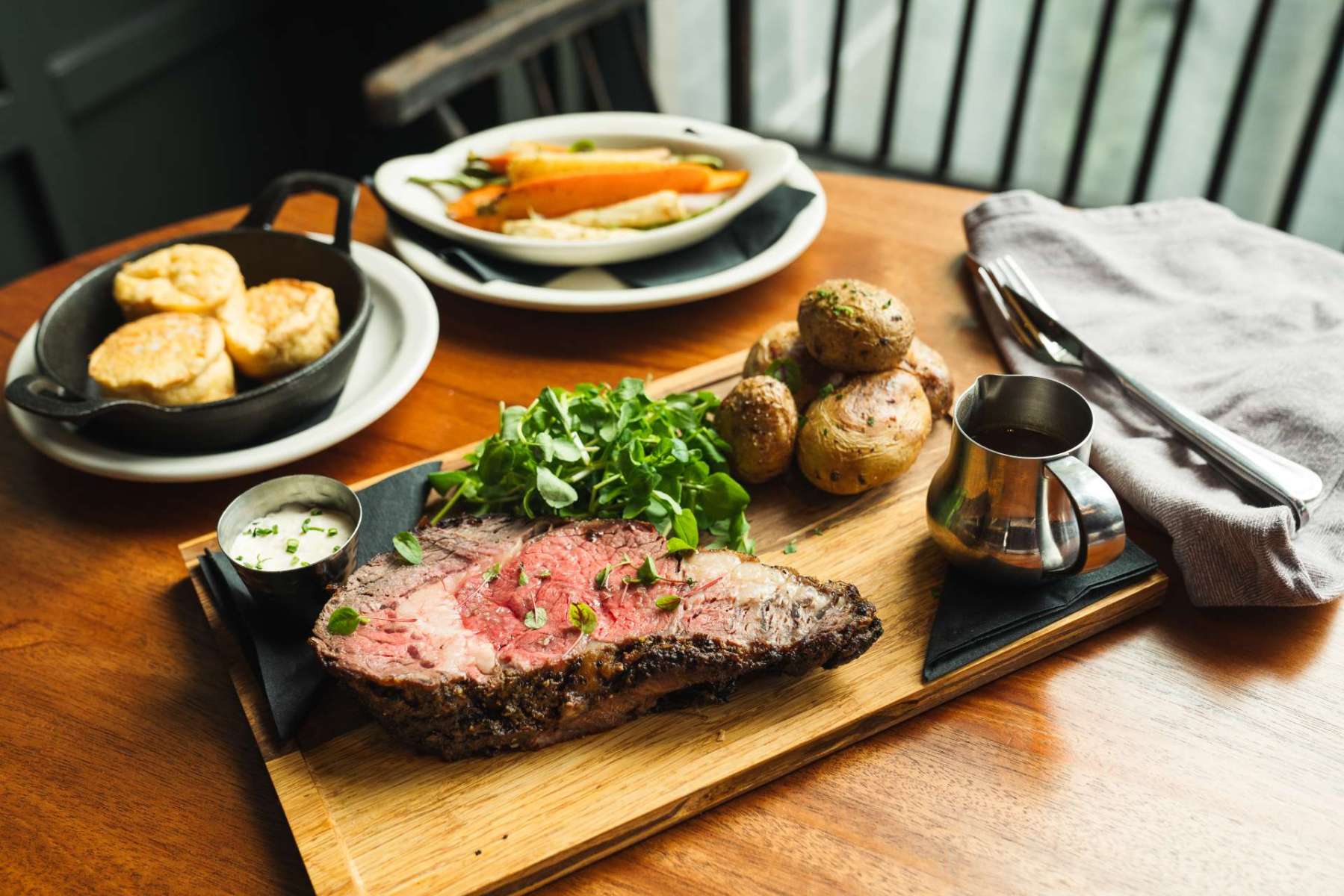 1227 E 60th St, Chicago, IL 60637
Father's Day specials really should be all about the meat, right? Truth Be Told will serve their Sunday Roast for Father's Day this year. The roast is made with prime rib, Yorkshire pudding or popover, roasted root vegetables, oven-roasted potatoes, gravy, watercress salad, and horseradish cream. The dinner feeds two people and costs $65.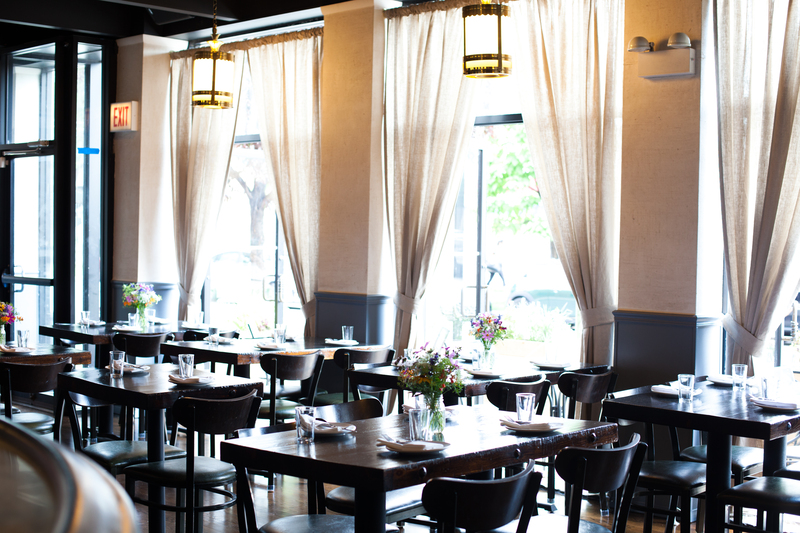 This Father's Day, "AP Whole Lamb" will take over Heritage's lovely patio to bring the ultimate celebration for any lamb-loving dad on Sunday, June 17. The four-course menu features lamb parts, including backstrap/loin, lamb belly, foreleg, and a hind leg roast. Finish with fruity icecream, floats, and other dessert for a perfect conclusion!
The AP Whole Lamb take-over is the conclusion of the Study of the Low Country to the Bahamas and the Start of the Study of Summer:The American Northern Boundary Waters; from Minnesota to Maine. There are only 30 seats available, so you better grab your ticket fast! Reservations can be made here.
18 S Michigan Ave, Chicago, IL 60603
On Saturday, June 10 at 7 p.m., Young returns to his alma mater to host a special pop-up event at Kendall College Dining Room (18 S. Michigan Ave.) during which he'll present an action-packed, five course tasting menu of his signature contemporary American cuisine.
Young, who was recognized as one of the youngest chefs to be awarded a MICHELIN star in the U.S., will lead guests on an exciting culinary journey featuring dishes like Everything Spice Gougére with foie gras, pistachio and rhubarb; Alaskan Halibut with carrot, green almond and kish mish; Wagyu Short Rib & Ora King Salmon with potato, pineapple and dill and more. All profits for this pop-up will benefit Kendall College's scholarship program.
https://www.instagram.com/p/Cryh8-bPagG/
222 N La Salle Dr, Chicago, IL 60601
Prime & Provisions will celebrate Father's Day with their Grand Brunch this year. Breakfast offerings include Eggs Benedict, Cinnamon French Toast, Homemade Granola & Yogurt, and more. Made To Order menu items include Belgium Waffles with a selection of sauces, syrups, toppings, and Omelets.
The Grand Buffet also includes a Carving Station, Raw Bar, Salad Bar, Escorts, and a selection of Desserts. Prime & Provisions will also offer a steak enhancement option. The Grand Buffet will be available on Sunday, June 18th, from 10 a.m. to 4 p.m. and costs $95 for adults and $35 for children ages 7-12 (complimentary for children six and under).
Featured Image: Saltwater Coastal Grill