Though the fall season is getting closer all the time, there are still quite a few steamy summer days left, and we still need ways to cool off and wind down. Frozen, slushy drinks were invented in the 1950s when Dairy Queen franchise-owner Omar Knedlik put soda in his freezer after his soda machine broke down, inspiring him to build the first frozen drink machine with "used parts from an automobile air conditioner." Thanks to Knedlik's broken equipment, we all can find relief from the heat with the icy (and boozy) descendants of this accidental invention. We have compiled a list of 12 bars and restaurants in Chicago that offer delicious frozen margaritas, piña coladas, and drinks.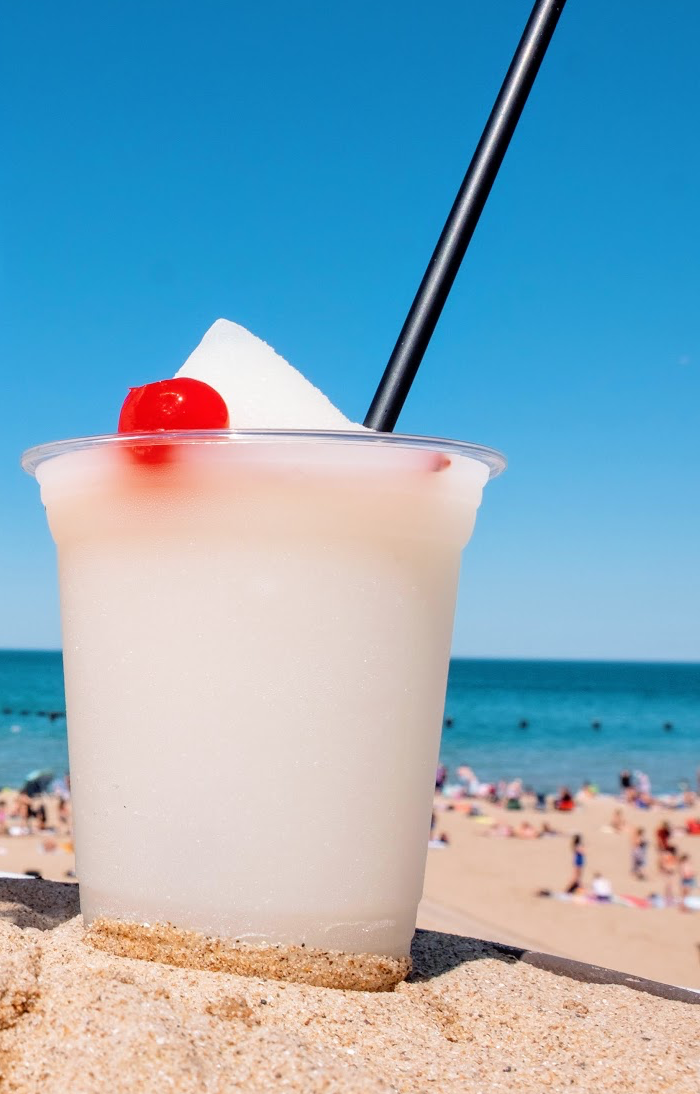 1603 N Lake Shore Dr, Chicago IL 60611
Head to the lakeshore, order a piña colada, strawberry daiquiri, or a mix of the two (the Bacardi Miami Vice) at Castaways. Sip on your piña colada and save this memory for December, when your radiator is being slow to heat up your apartment.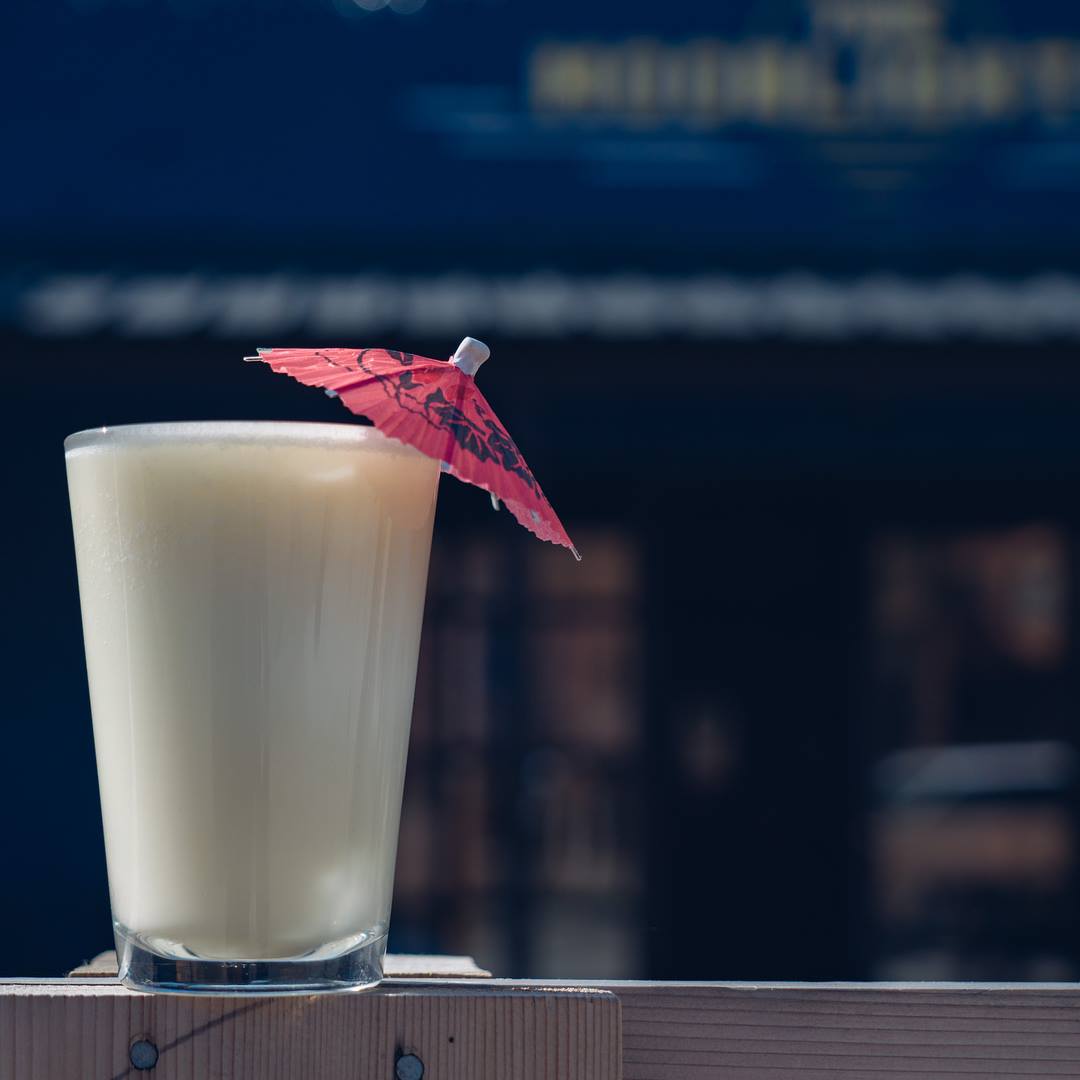 3204 W Armitage Ave, Chicago IL 60647
Cool off with a frozen drink on the patio of The Moonlighter. The drink menu at this bar features a fruity Frozen Piña Colada and a bold flavor combination of Frozen Coffee, which includes vodka, Caffe Borghetti, coconut, and almond milk.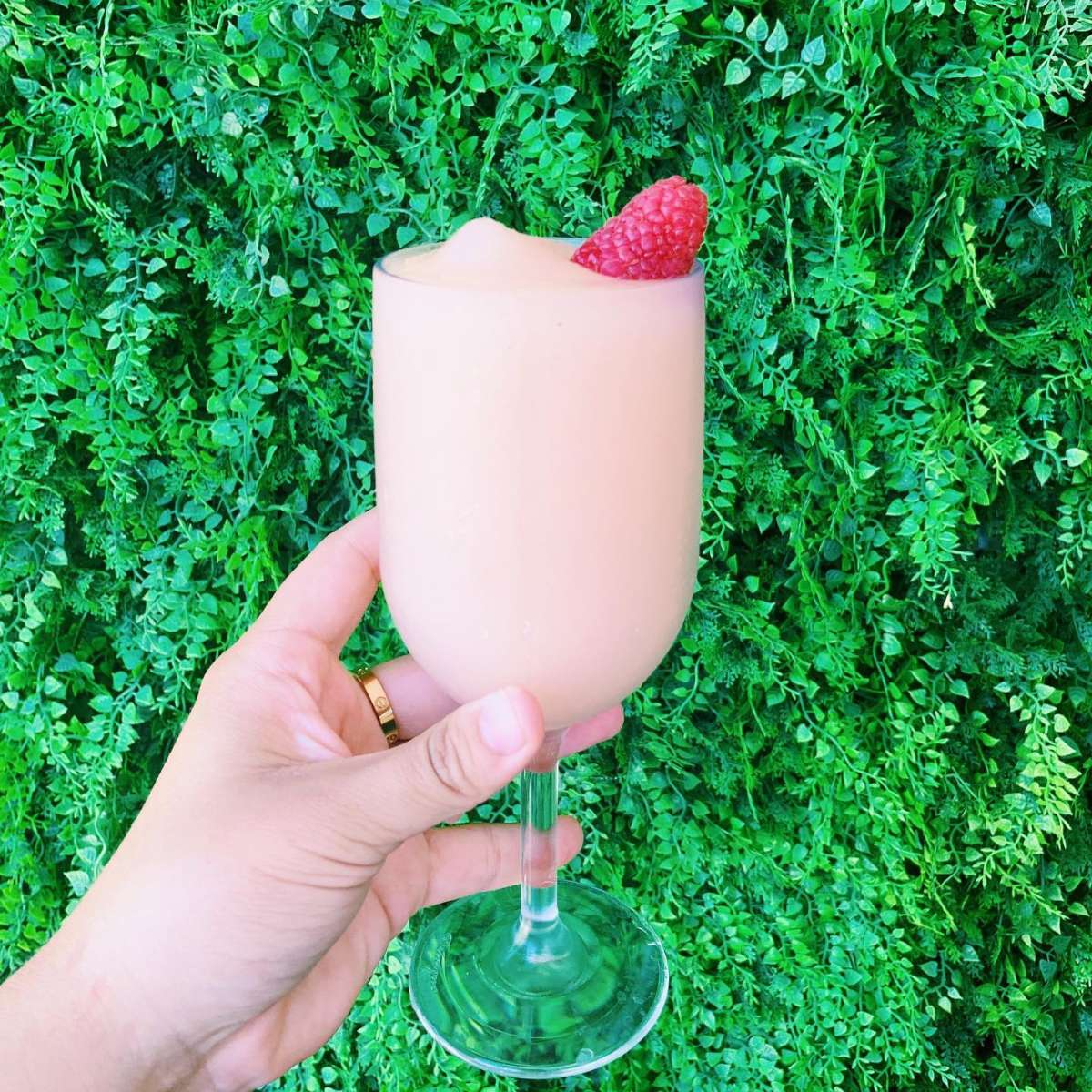 1603 N Lake Shore Dr, Chicago IL 60610
It's generally a good sign when frozen drinks have their own dedicated section on a restaurant's menu, as they do on Shore Club's. Catch some late-summer breeze off the lake as you enjoy a Frosé All Day (a frozen combo of rosé, rosé vodka, and peach purée), a Spritzicle (aperol, fresh orange juice, sparkling wine) or maybe a Beach Body Margarita.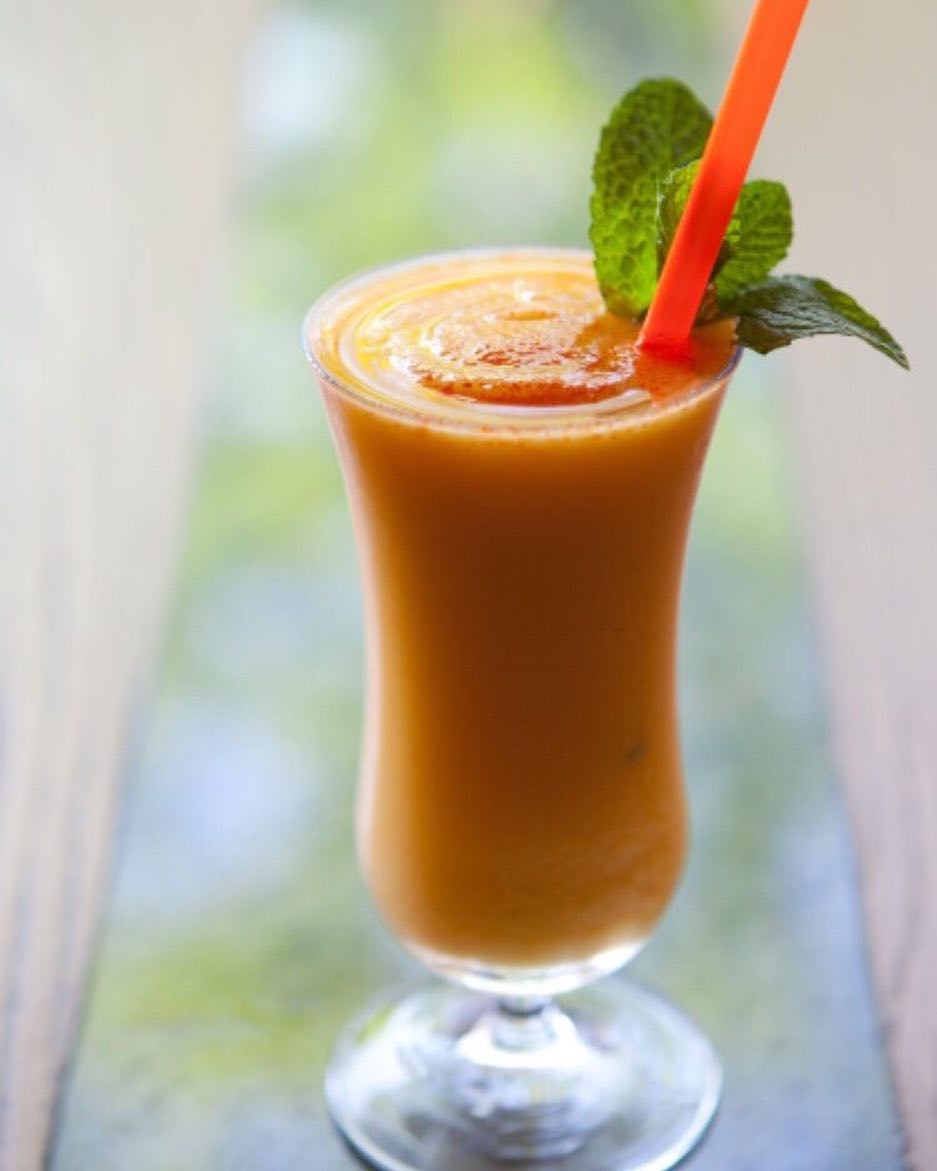 2049 W Division St, Chicago IL 60622
Stop by this Ukrainian Village restaurant in Chicago for a refreshing frozen drink. The cocktail menu includes a Frozen Boozy Mango Lassi (to-go or not), which is a punch to the tastebuds with its combination of Santa Teresa Rum, mango, yoghurt, and paprika.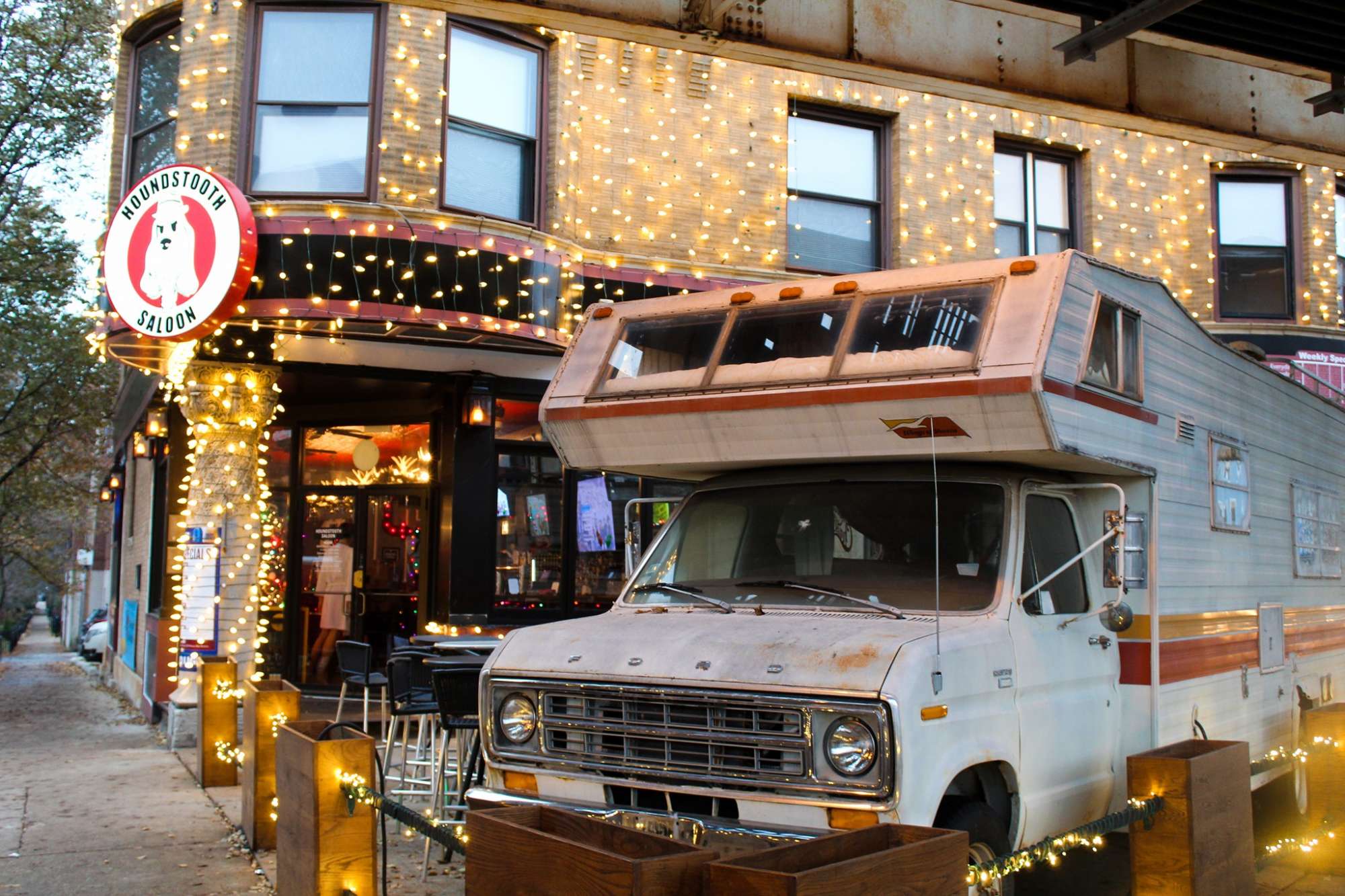 3369 N Clark St, Chicago IL 60657
Head to Wrigleyville for some Southern food and a frozen cocktail. To go with your BBQ Pulled Pork Sandwich or some Smoke Fried Wings, try a Frosé, a frozen strawberry lemonade, or a Bushwacker (Bushmills Irish whiskey and Kraken rum, plus some unknown quantities).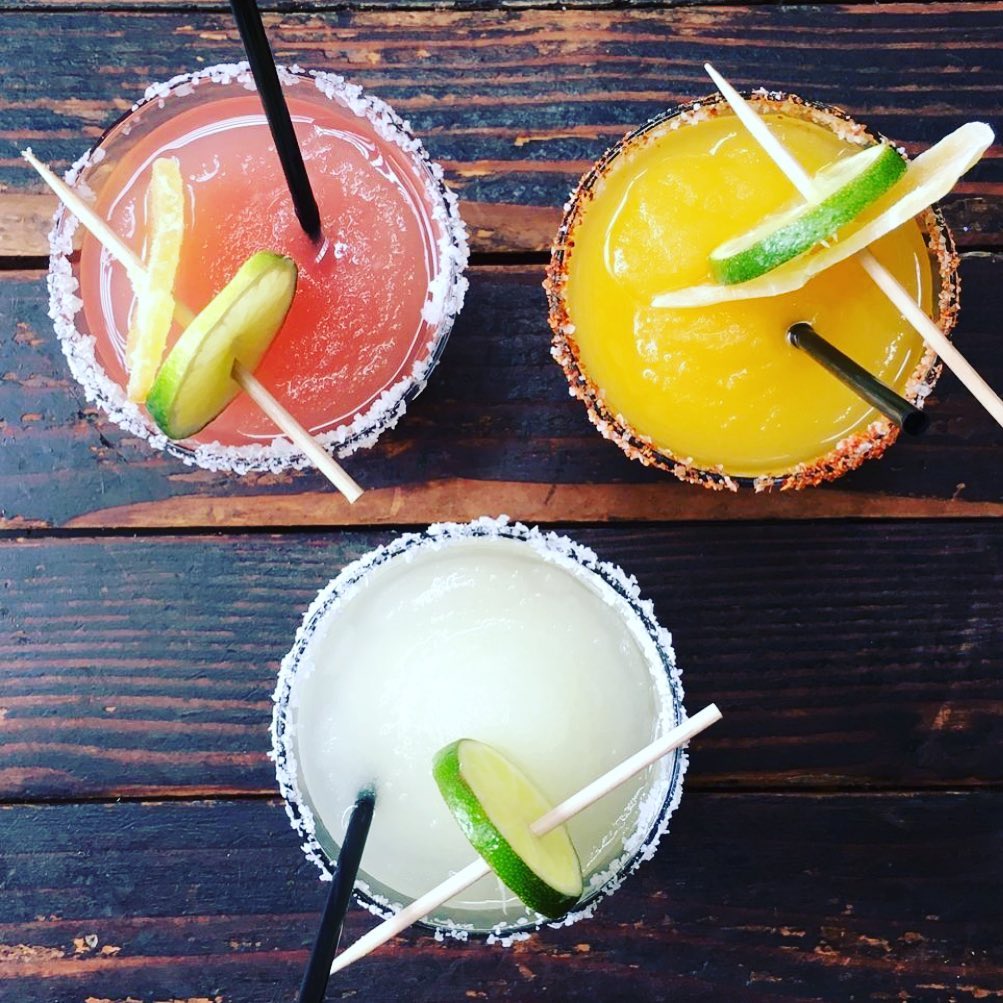 431 N Wells St, Chicago IL 60654
If you're searching for the best frozen margaritas in Chicago, we recommend traveling to Pink Taco. This bar has a dedicated margarita menu that includes flavors such as frozen strawberry, frozen lime, and frozen mango, and for a different kind of frozen beverage, diners can opt for a frozen pink sangria.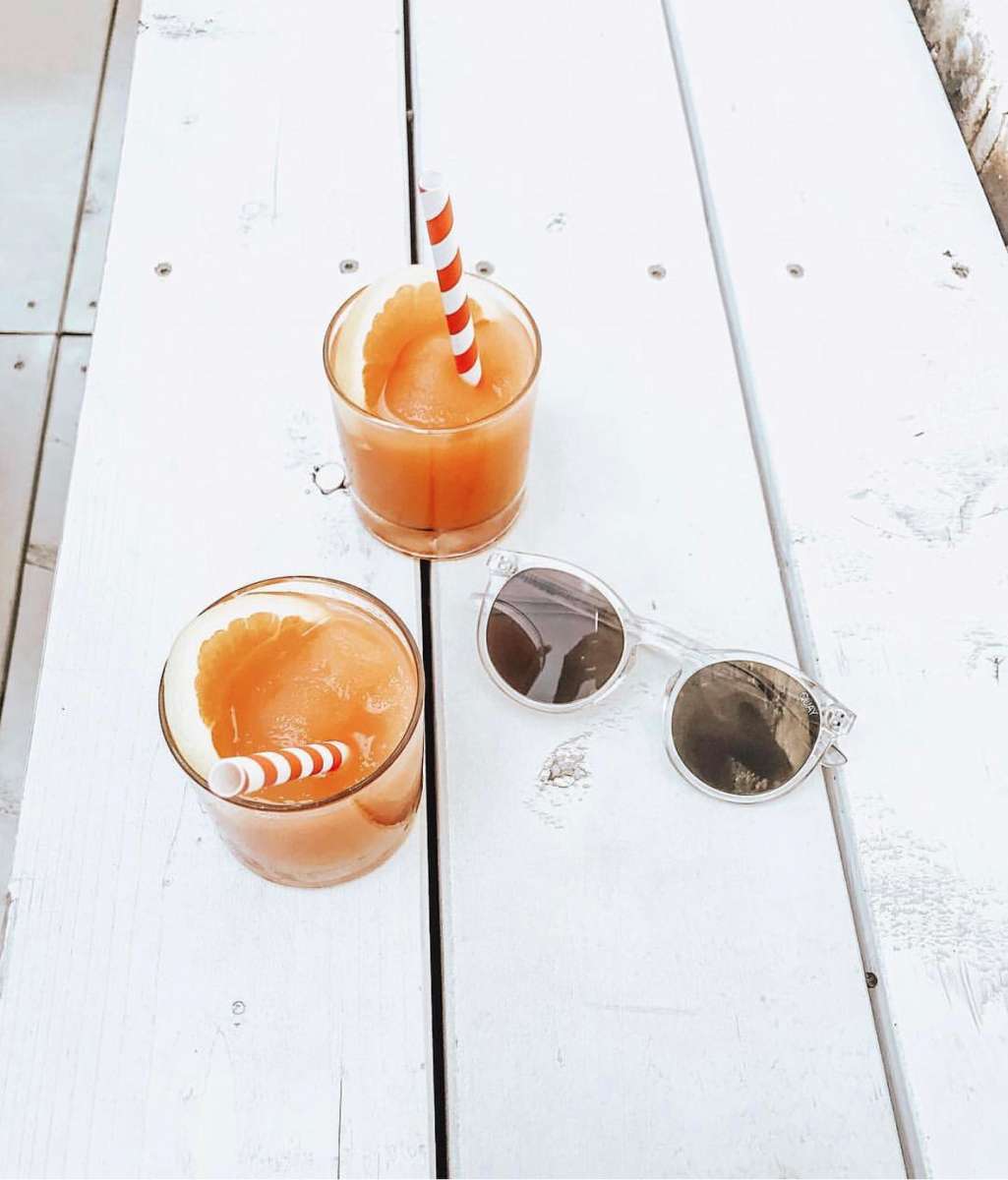 2435 N Halsted St, Chicago IL 60614 | 2952 W Armitage Ave, Chicago IL 60647
There are a few frozen drink options on the menu of this chicken-and-fish joint in Chicago, but none have received the same accolades as The Original Negroni Slushy. Made with Letherbee Gin, Luxardo Bitter, sweet vermouth, and citrus, this frozen drink is the perfect way to wash down your fish sandwich.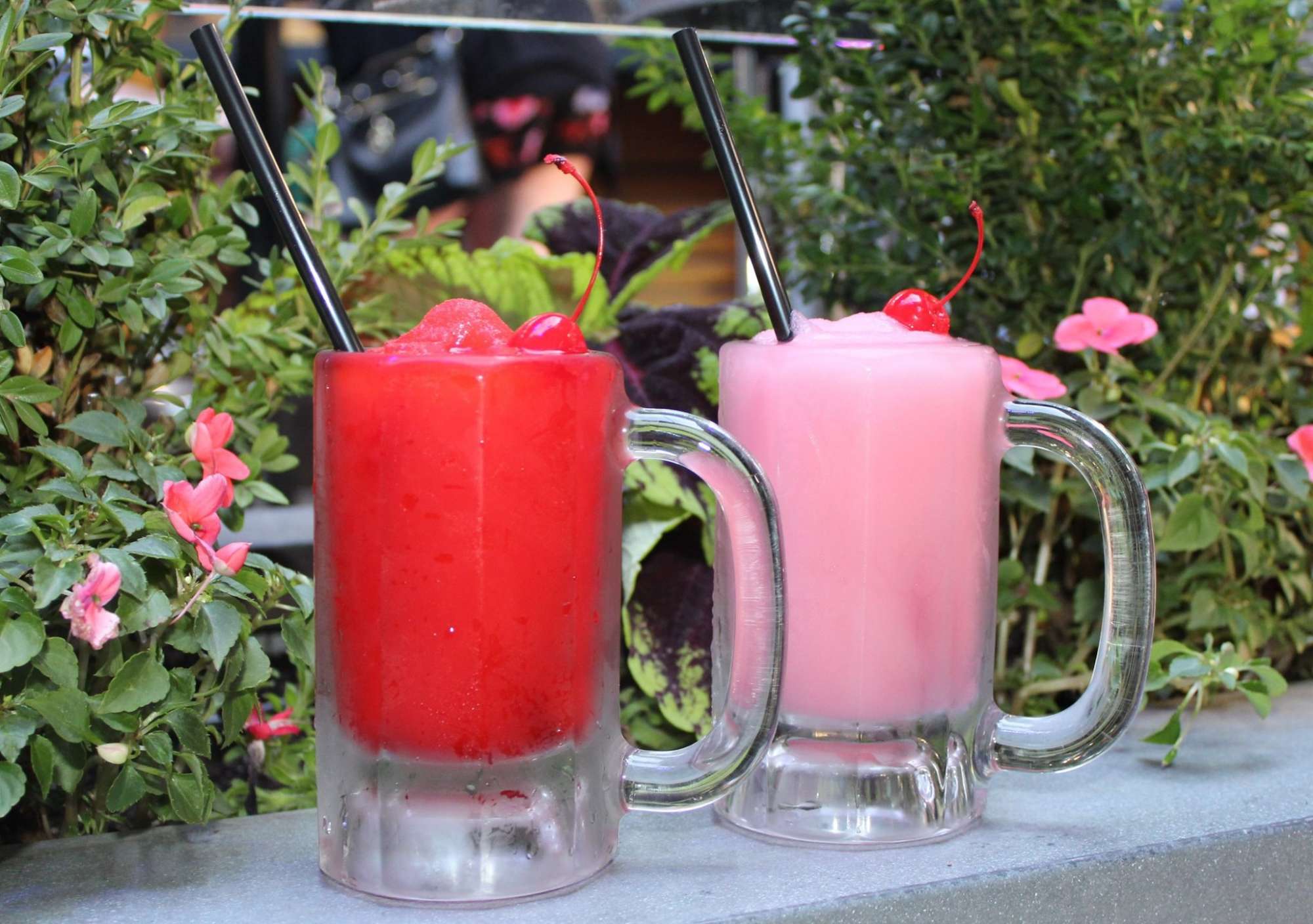 3349 N Halsted St, Chicago IL 60657
While you're singing along to show tunes or pop hits at this popular Boystown bar, sip on an Effen Black Cherry Buzz or a Frozé made with Stoli Razberi and Martini & Rossi Rosé.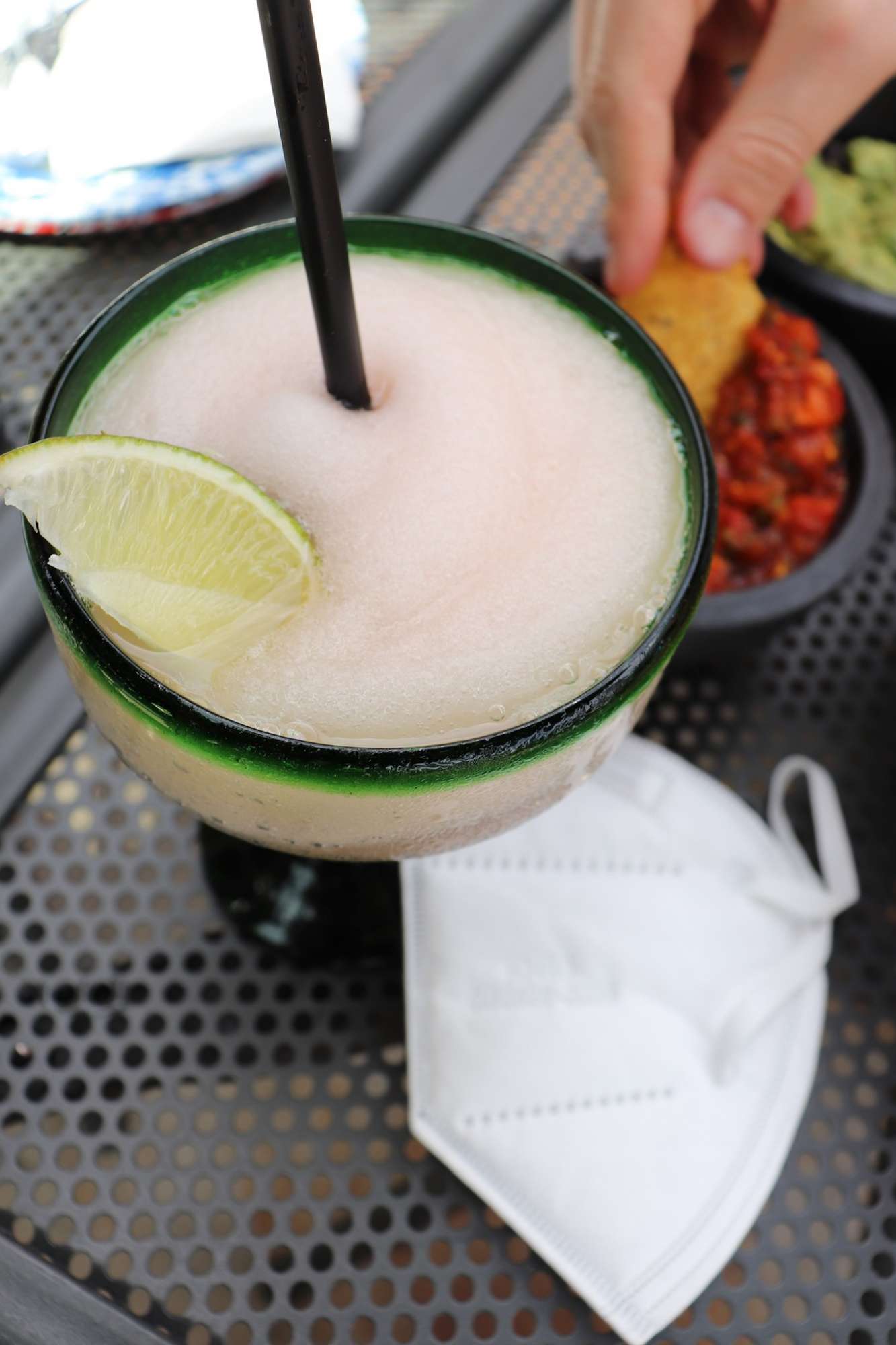 180 N Morgan St, Chicago IL 60607
If you're searching for the best tacos and margaritas near you in Chicago, we recommend traveling to Federales to order a classic, mango, or strawberry margarita. In addition, the menu at this bar also includes a delicious frozen Tequila Rosé.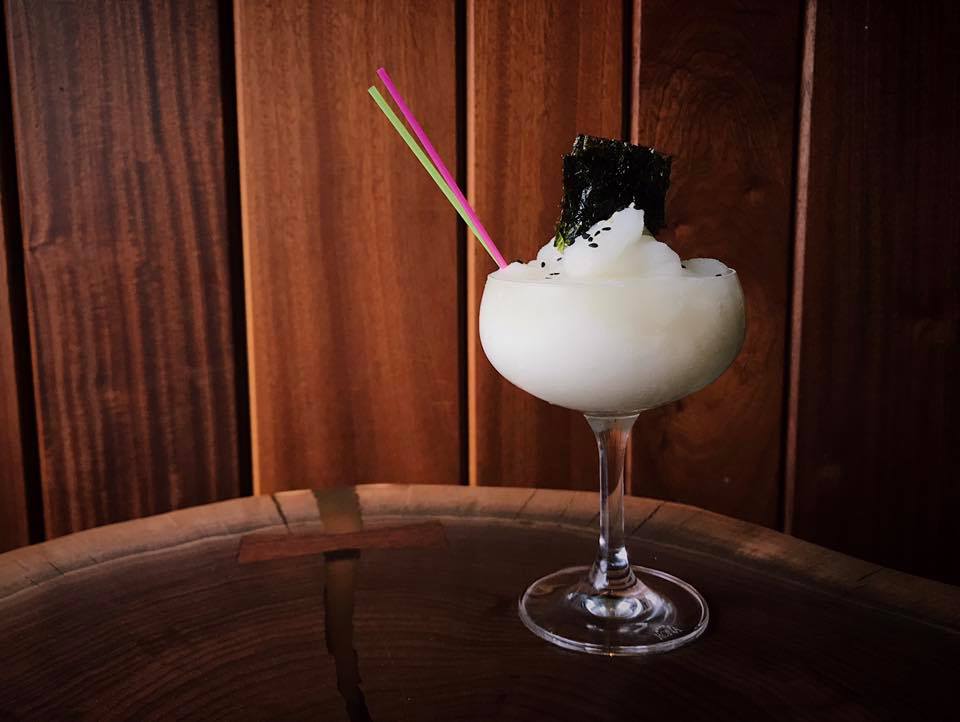 3154 W Diversey Ave, Chicago IL 60647
Currently serving cocktails-to-go and cocktail kits, the tiki bar has a new rotation of beverages each week, a selection that often includes a delicious frozen beverage. In addition to the changing drink menu, tropical drink fans can order a kit for a Daiquiri Frappé, which includes rum, frappé dry sugar mix, 12 limes, and a bag of crushed ice.
---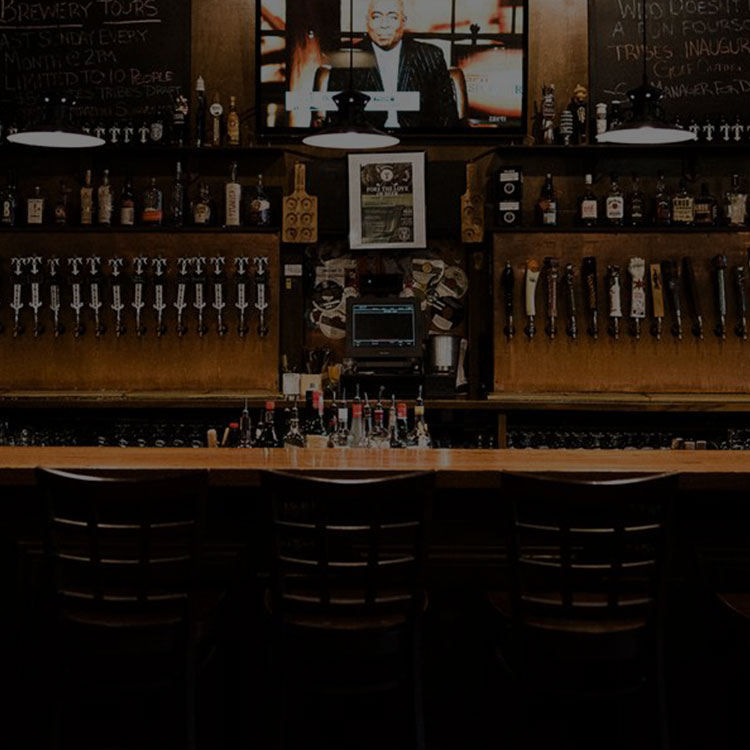 View the Best Cheap Drinks and Bars in Chicago
Are you trying to find the best booze for your buck? View our collection of the best cheap drinks in the city.
View the Best Cheap Drinks and Bars in Chicago
---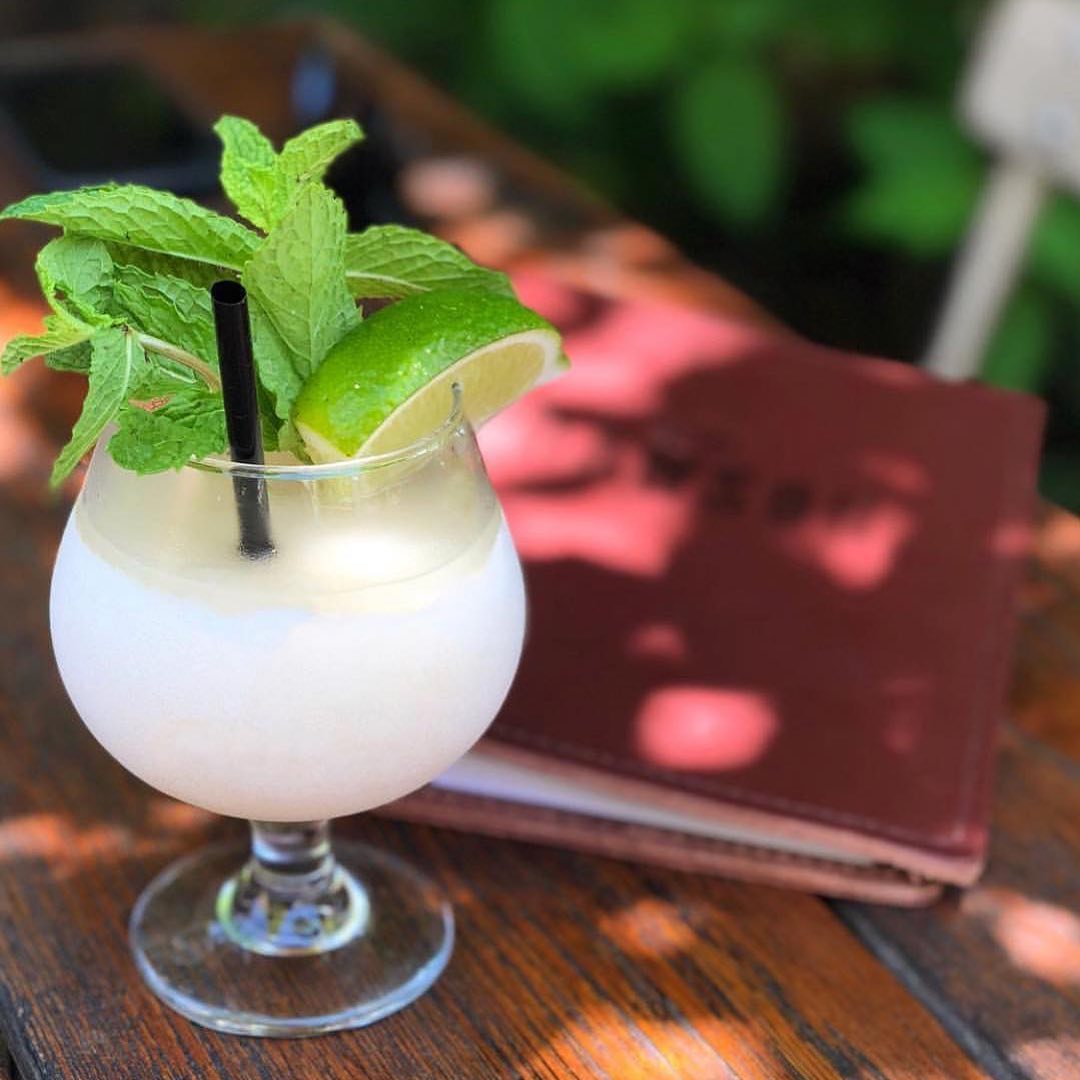 730 W Grand Ave, Chicago IL 60654
In addition to a selection of other seasonal cocktails, this trendy River West restaurant offers a much-loved Frozen Mai Tai, which combines Bacardi Superior, Bacardi 8, orgeat, lime, and triple sec.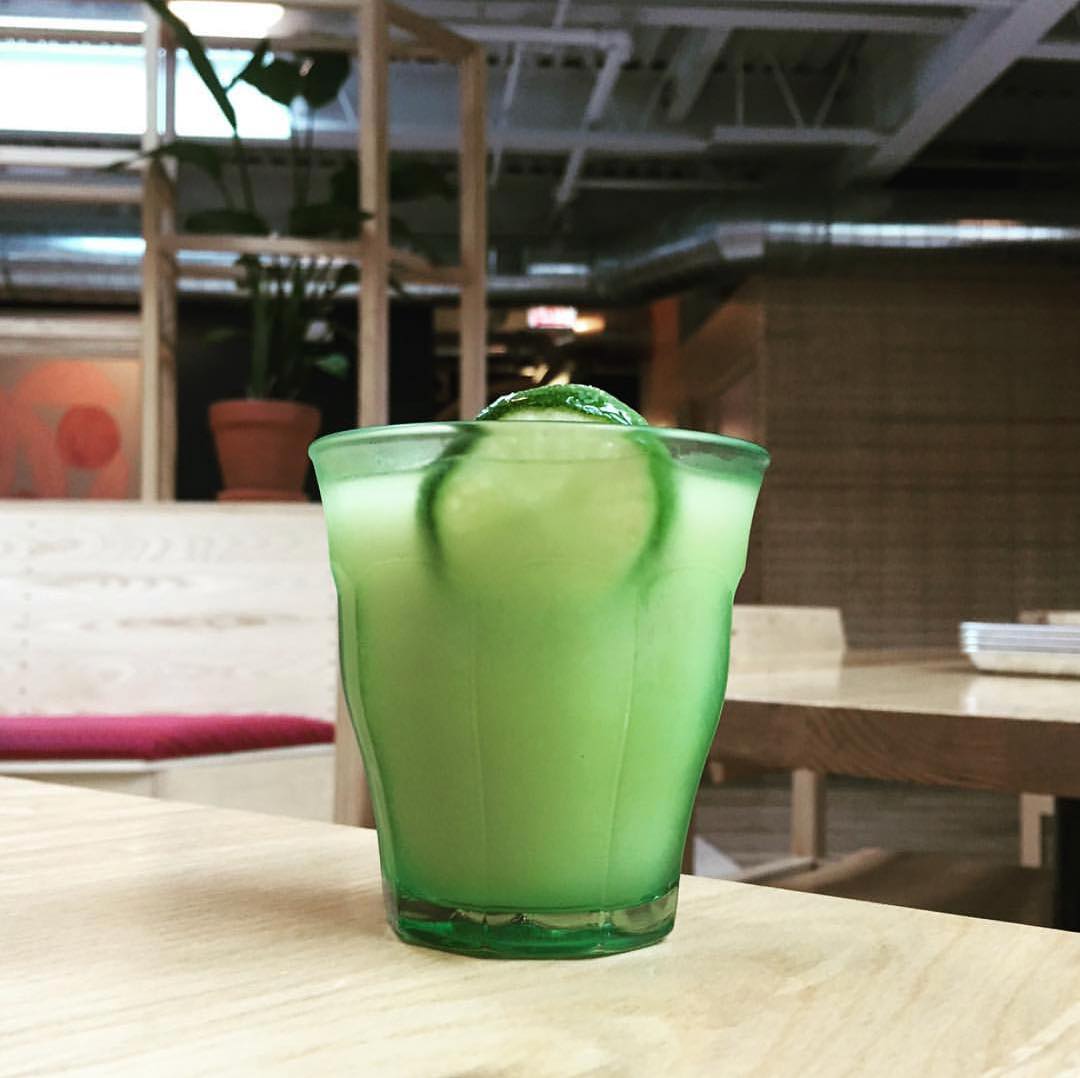 2101 N California Ave, Chicago IL 60647
Another establishment with a dedicated frozen drink section in its menu, this Logan Square Mexican-inspired restaurant offers the essential, legendary frozen margarita, as well as a Frozen Trinidad (rum, amargo, and pineapple) and a Frozen Java (horchata, cold brew, whiskey, and rum).
At UrbanMatter, U Matter. And we think this matters.
Tell us what you think matters in your neighborhood and what we should write about next in the comments below!
Featured Image Credit: Parson's Chicken & Fish Facebook
READ MORE LIKE THIS
DOWNLOAD THE URBANMATTER APP
FIND PARKING