From new fusion restaurants with modern vibes and incredible flavors to traditional, these are the best mom-and-pop restaurants in Chinatown of Chicago to order noodle soup and Lo Mein.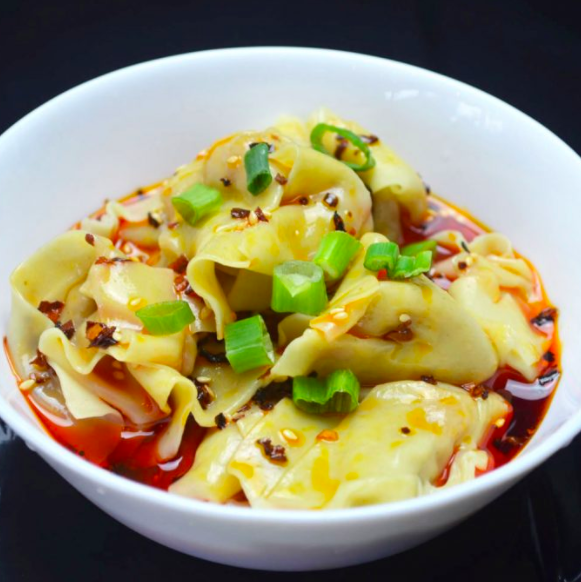 243 W. Cermak Rd., Chicago, IL 60616
If you have a hankering for Szechuan food, you can't go wrong with JMC. From the chili wontons to the exceptional shrimp dry hot pot to the perfectly simmered beef, your tastebuds are in for a treat. Pro-tip: you might get a discount if you pay in cash.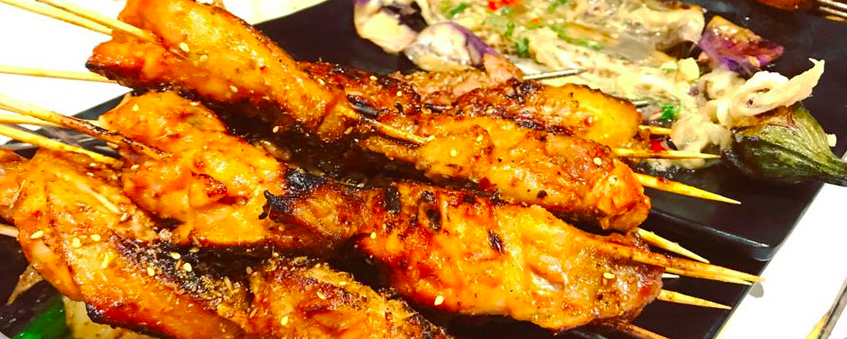 2358 S Wentworth Ave, Chicago, Illinois
Everything is better on a stick, right? Well, the folks at Friend BBQ certainly know a thing or two about skewers. This cozy restaurant in Chinatown of Chicago has all the favorites with beef, chicken, and lamb generously seasoned with chili, cumin, and other magic. The best part? They're open until 2 in the morning so you can get your late-night fix.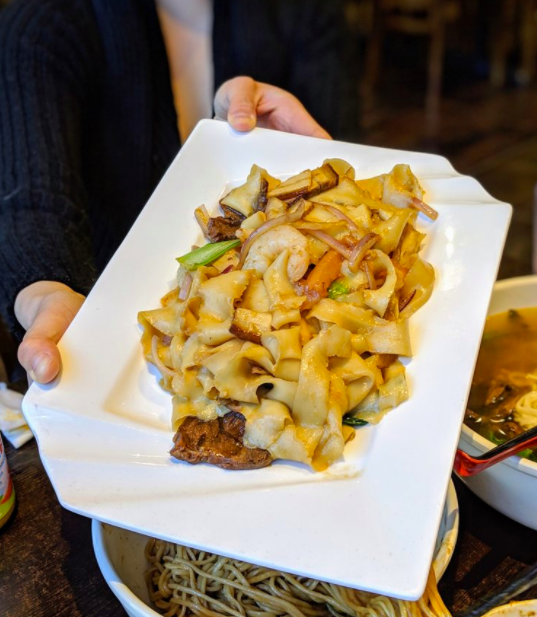 2247 S Wentworth Ave, Chicago, IL 60616
Is there anything better than freshly made noodles? At Slurp Slurp, you'll have to make a few decisions. First, if you want long, hand-pulled noodles or thicker, knife-cut noodles. Next, choose if you want them "dry" in a stir-fried entree or "wet" in a soup. From there, you can add meats, veggies, or anything you'd like for a filling, stellar meal.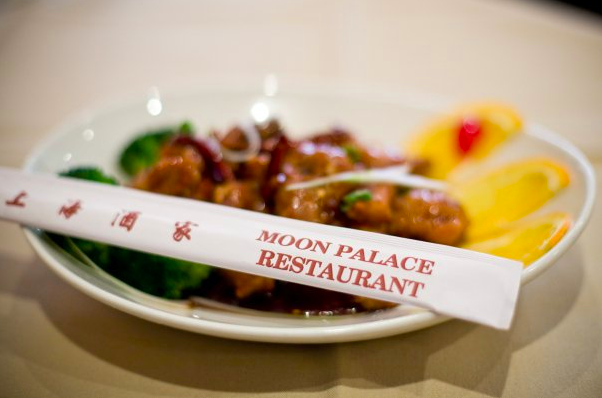 216 W Cermak Rd., Chicago, IL 60616
If you're looking for the best restaurants in Chinatown of Chicago with a romantic ambiance, we recommend traveling to Moon Palace to have a quiet meal. Popular dishes include flavorful soup dumplings, shanghai noodles (kind of like spaghetti with an oriental twist), and hot and sour soup which is chunky and delectable. Other specialty entrees include dong po pork and beef lo mein.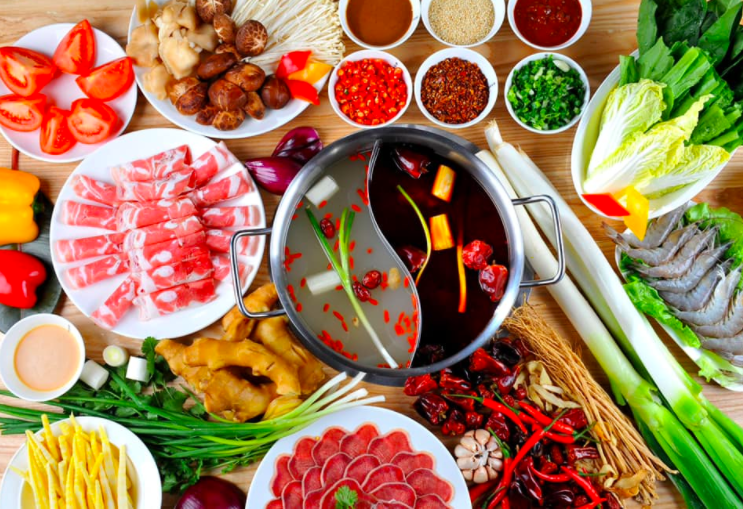 2342 S Wentworth Ave., Chicago, IL 60616
Looking for a fun night out with friends? Then don't miss this gem. Happy Lamb serves up fresh cuts of lamb and beef, high-quality seafood, and crisp veggies that you cook in a hot pot with flavorful broths. If you're really hungry, try their all-you-can-eat option. This place fills up quickly so be patient since you might have to wait for a table.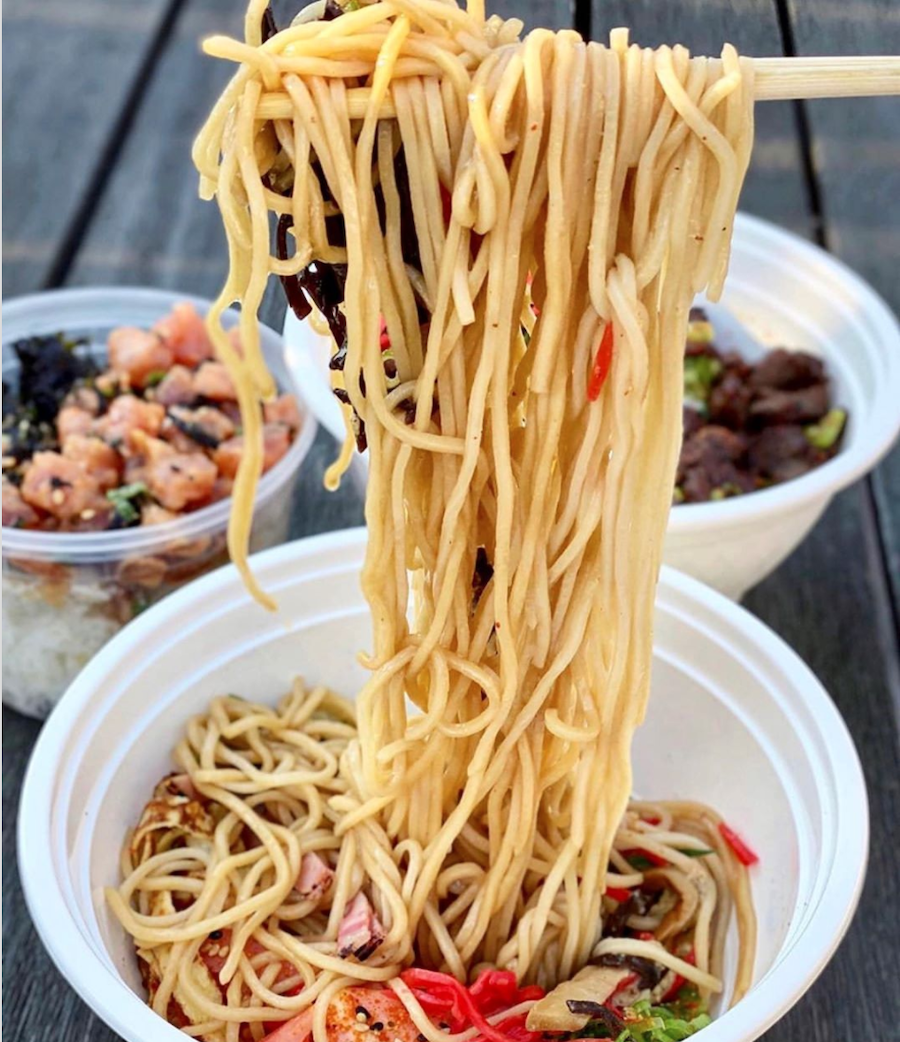 2141 S Archer Ave., Chicago, IL 60616
Bringing Japanese culture to Chicago, this joint has a focus specifically on ramen. Their menu includes four types of ramen broth with multiple high-quality ingredients added to make the dish even more delectable. The folks at Strings make fresh noodles daily using only their unique dough mixer and noodle maker imported from Japan.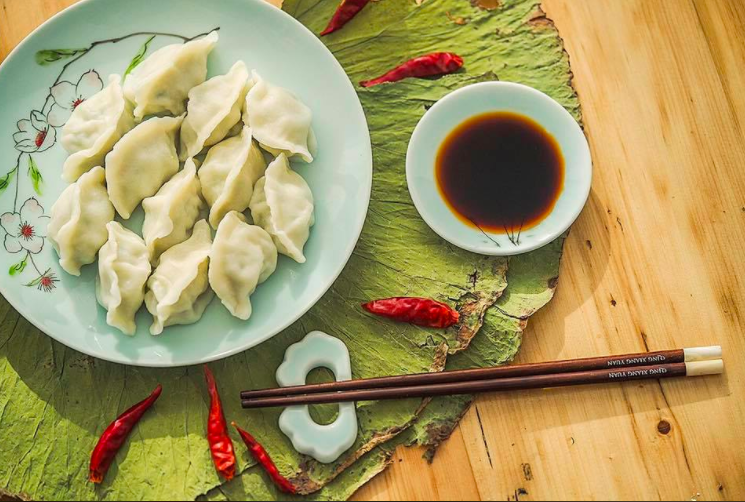 2002 S Wentworth Ave #103, Chicago, IL 60616
Searching for Chinatown's best dumpling? Well, here you go. Qing Xiang Yuan Dumplings is a restaurant in Chinatown that specializes in handmade dumplings stuffed with everything from sea urchin and mackerel to lamb and beef. BBQ skewers are also a favorite. If you're in the mood to DIY, learn how to make handmade dumplings (they offer classes for free!).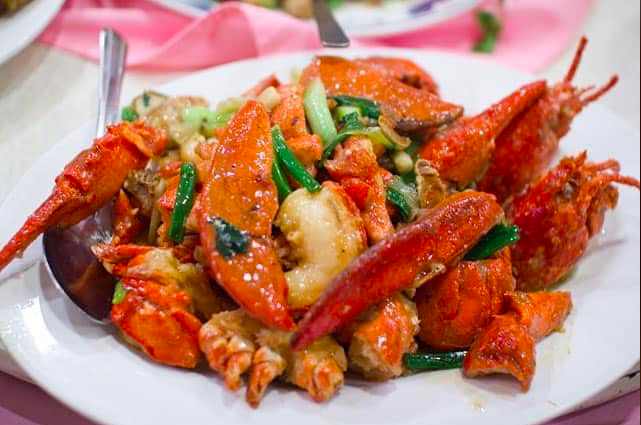 212 W 23rd St., Chicago, IL 60616
Experience Chinese fusion in the heart of Chinatown at this Michelin-star restaurant. You can choose from the usual suspects of Mapo Tofu, Beef Chow Fun and the like, or try something more contemporary like Baby Geoduck, Millionaire Style Fried Rice, and Fusion Chili Crab. For a more comprehensive experience, try one of the various Prix-Fixe menus.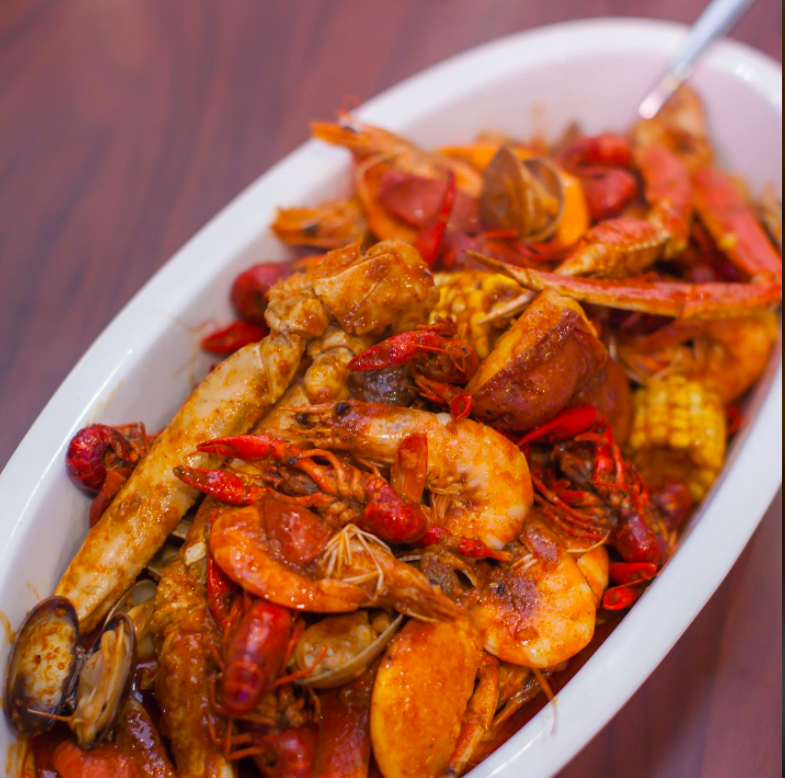 2222 S Archer Ave., Chicago, IL 60616
Check out Chinatown's newest restaurant. Dolo is one of the only eateries in the area to offer a full bar with wine, beer, and cocktails. They also have an adorable outdoor patio to stuff your face with gourmet Dim Sum, bento boxes, steamed buns, dumplings, and more.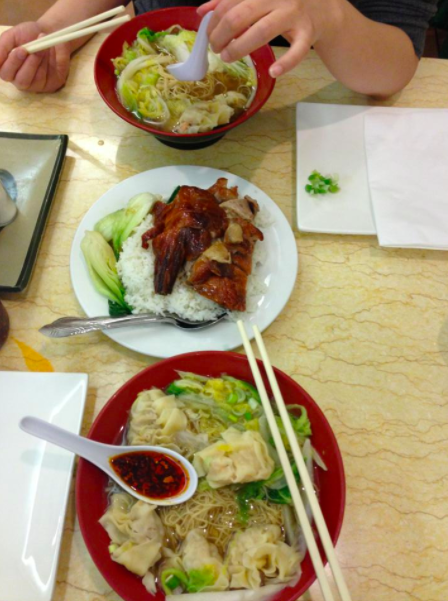 2148 S Archer Ave., Chicago, IL 60616
Feeding a big crowd? BBQ King House has everything you need to fill up hearty eaters. Their Dinner for Ten which comes with everything from beef ribs and salted chicken to fish maw soup and lobster. With their extensive menu, you'll make the whole squad happy.
---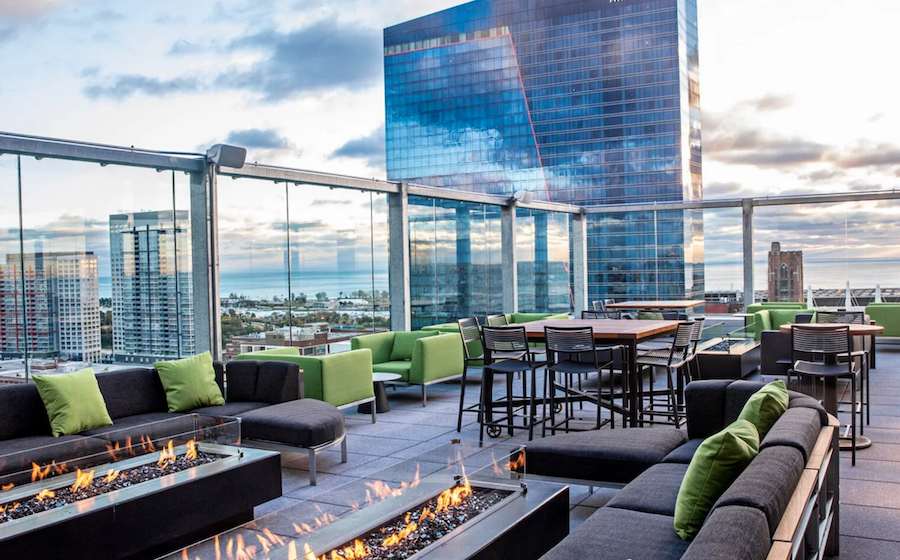 View the Best Bars Near Chinatown
Looking for a great place to have a drink before or after dinner? Here are some of the best bars near Chinatown.
View the Best Bars Near Chinatown
---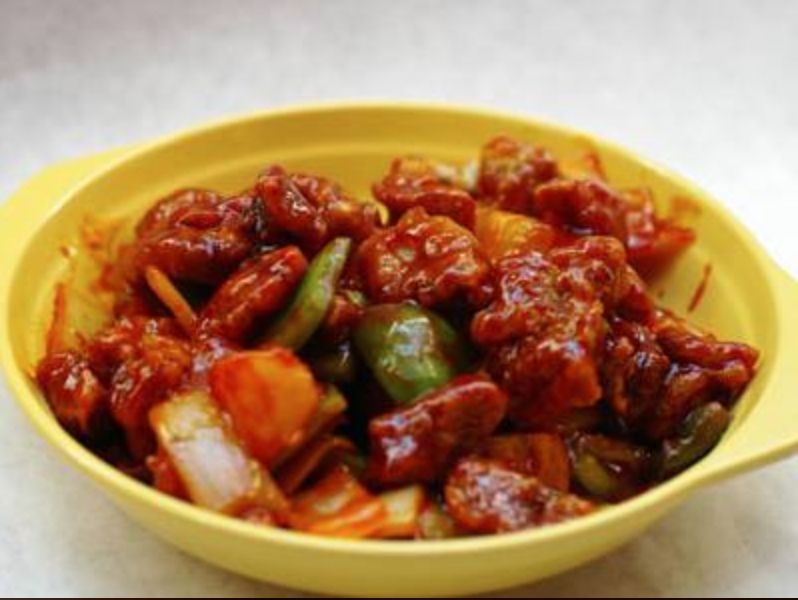 2160 South Archer Ave., Chicago, IL 60616
If you're searching for the best affordable late-night restaurants in Chinatown, Chi Cafe offers traditional items like fried rice, noodle soup, and lo mein. If you're feeling adventurous, try their variety of house favorites including sizzling pork intestines, stir-fried pig blood with chives or sprouts, or lamb with a special sauce. 
At UrbanMatter, U Matter. And we think this matters.
Tell us what you think matters in your neighborhood and what we should write about next in the comments below!
Featured Image Credit: Qing Xiang Yuan Dumplings Facebook Page
READ MORE LIKE THIS
DOWNLOAD THE URBANMATTER APP
FIND PARKING