The holidays are officially in full swing in Chicagoland. While you have your pick of numerous Christmas spectaculars around the city to put you into the holiday spirit, sometimes you want something a bit more intimate, like a lowkey local theater show.
Luckily, the city is overflowing with theatre. While there are big productions of A Christmas Carol and White Christmas waiting for audiences to rejoice over, again and again, there are intimate productions of lesser-known gems, both holiday and not, that are just waiting to be discovered.
Here are 10 lowkey local theater shows to see around Chicago this December!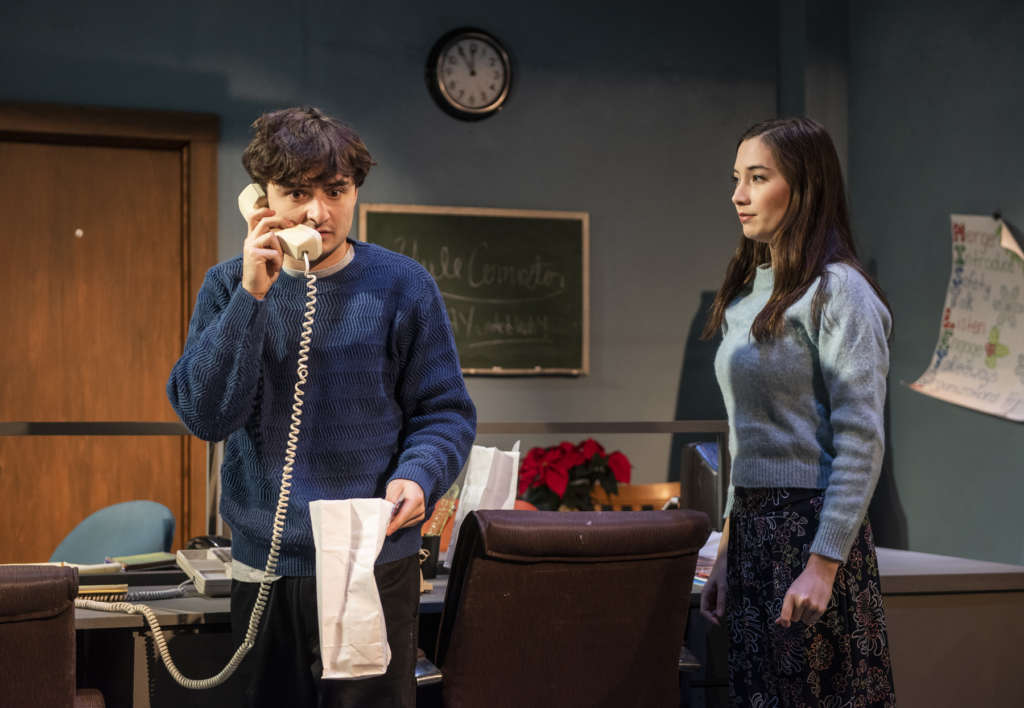 Cold Town/Hotline @ Raven Theatre
Playing at the Raven Theatre located at 6157 N. Clark St., Cold Town/Hotline follows five volunteers who have come to answer calls for a hotline created for Chicagoans who struggle with the holiday blues. However, as the winter in Chicago takes over with a blistering cold front, the volunteers are forced to stay together for a long, cold night. When the group gets an unexpected visitor, it becomes their job to embody what the hotline stands for. With just six characters, this world premiere is sure to delight audiences with its heart and laughs. Cold Town/Hotline will run from November 30th-December 22nd. Tickets to this local theater show can be found online.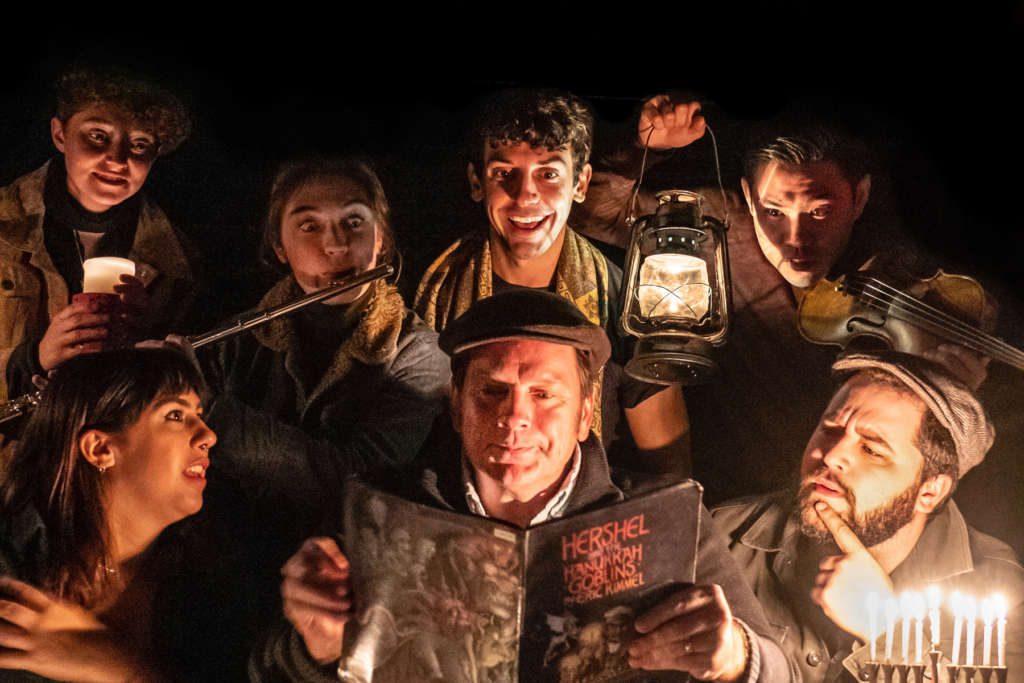 Hershel and the Hanukkah Goblins @ Strawdog Theatre
On the first night on Hanukkah, Hershel wanders into a village with the hopes of latkes and celebration soothing his traveling soul. But instead, he comes upon the village overtaken by goblins who refuse to let the inhabitants celebrate! Hershel knows that he'll have to use his cleverness to trick the goblins, so night after he night he fights them in the hopes of saving Hanukkah. But will he be able to? This classic Jewish story based on the book by Eric Kimmel is sure to be fun for the entire family. Brought to life onstage and with song, this magical adaptation will run from December 7th to the 29th. The show will run only on Saturdays and Sundays, with the exception of Monday, December 23rd and Friday, December 27th. Tickets can be found online.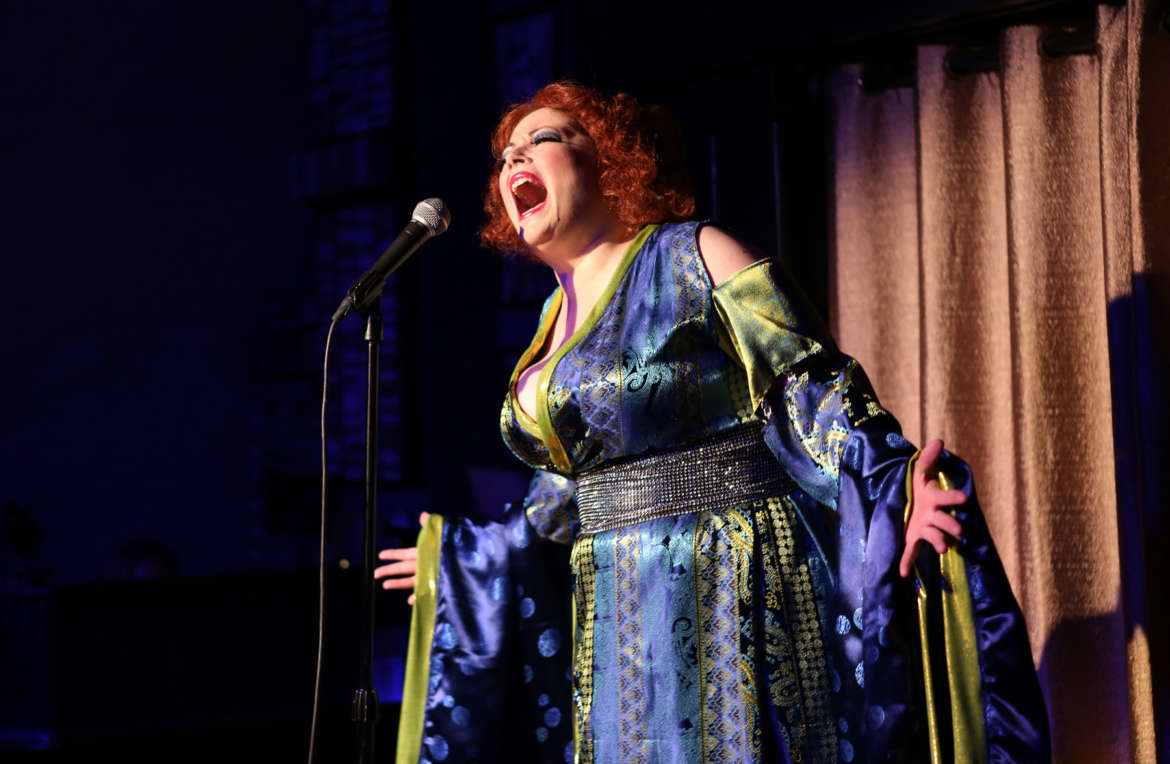 Bette: Xmas at the Continental Baths @ Mary's Attic
If you're looking for something a little raunchier, head over to Mary's Attic in Andersonville to watch as Caitlin Jackson puts on her best Bette Midler. Back by popular demand after a two night spectacular at Steppenwolf theatre in 2017, this "steamy cabaret sensation with a holiday twist" will take audiences back to a time when lounge shows were all the rage. Jackson will delight audiences with Midler classics, provide holiday tracks in her style and promises a slew of special guest stars who will only enhance the festive frivolity! The show runs for 90 minutes and will run from December 6th-31st. Tickets can be purchased online.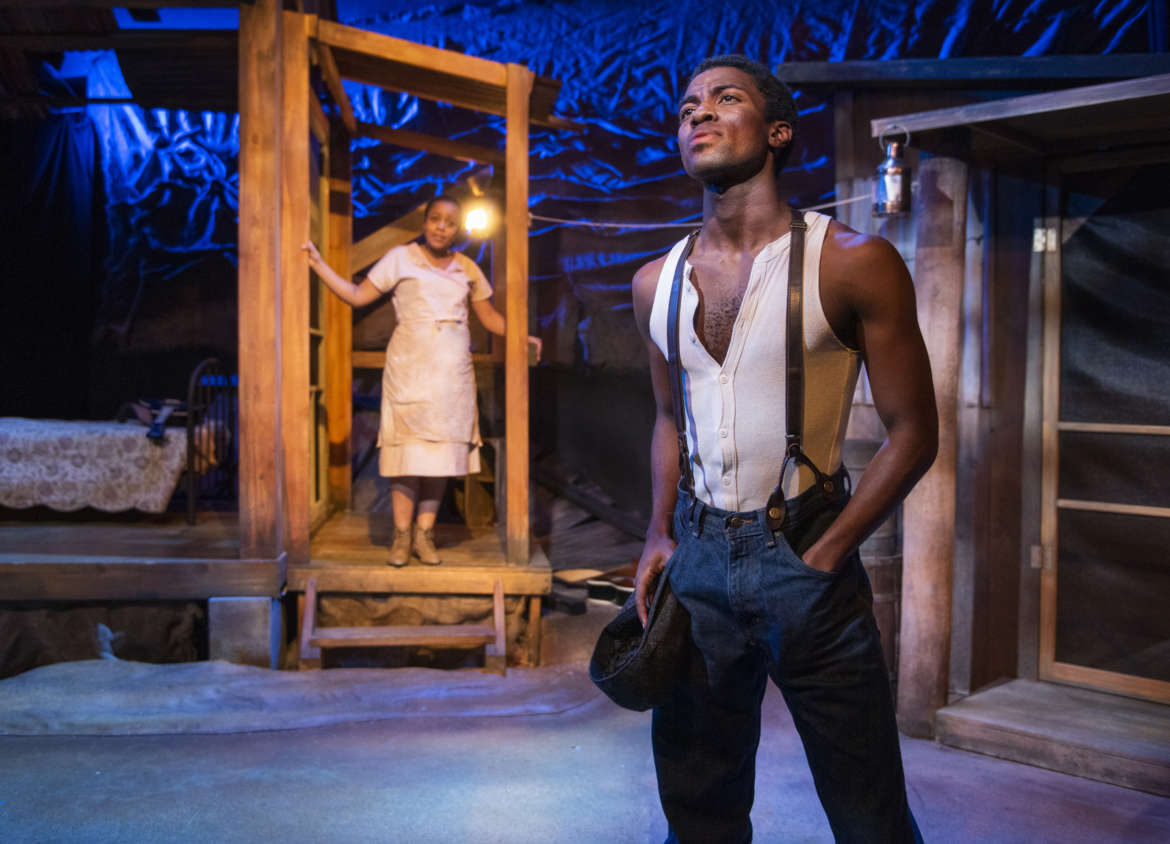 Hoodoo Love @ Raven Theatre
If you're near local theater Raven Theatre, but want something a little less tinseled, then Hoodoo Love is a must-see. In Depression-era Memphis, Toulou arrives with the hopes of making it as a blues singer. Before long, she finds herself falling for Ace of Spades, a rambling musician. But she knows that she has to do something in order to keep him under her spell, so she visits a Hoodoo practitioner and places a hex on Ace, only to discover that it's set off a chain of events that she can't control. Hoodoo Love tells the story of the dangers our desires are capable of and is filled with love, magic, suspense, family and, of course, the lady singing the blues. The show is currently running through December 22nd. Tickets can be found online.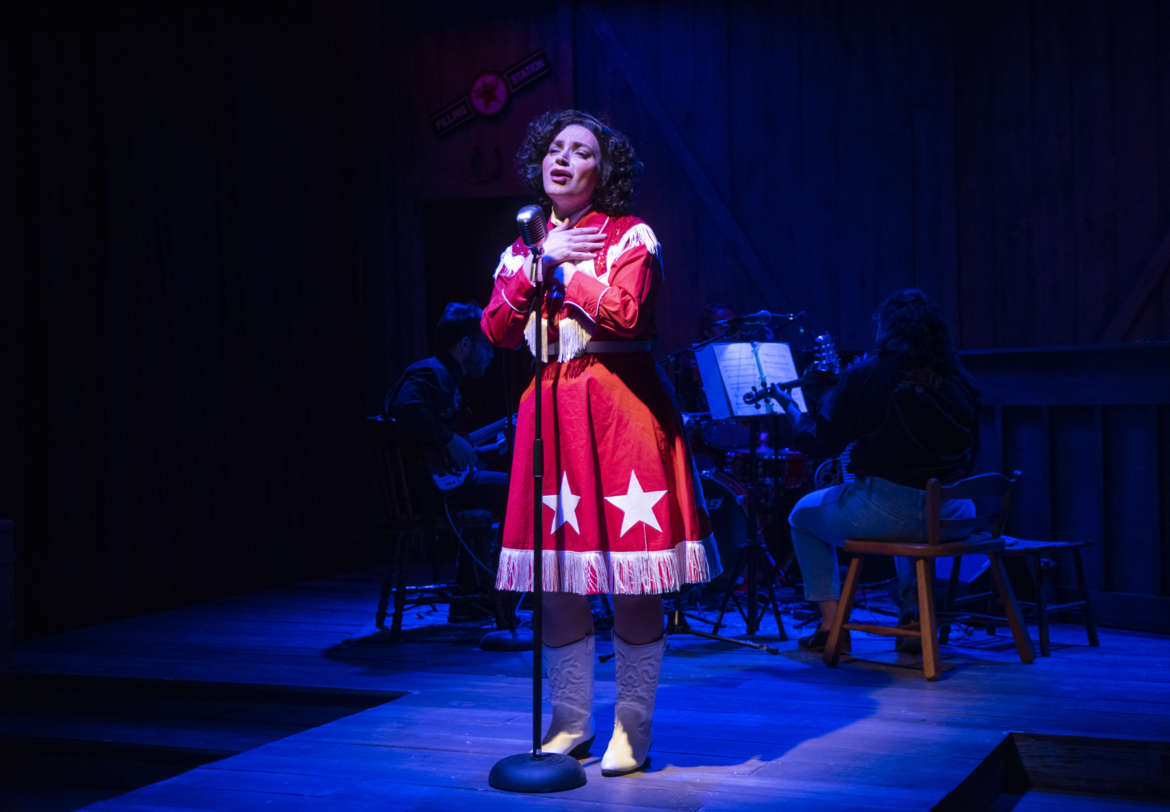 Always…Patsy Cline @ The Den Theatre
Patsy Cline is by far one of the most popular singers of the last century, so come check out this lowkey show at a beloved local Chicago theater. With iconic hits such as "Walking After Midnight", "Crazy", "I Fall to Pieces", "She's Got You" and "You Belong to Me", it's hard to find someone who hasn't sung along. But what's less known is Patsy's friendship with her friend Louise Seger, a woman who came to a show an hour and a half early in Houston and struck up a lifelong friendship with the country star. The show focuses on that friendship and what it meant to Patsy throughout her life. It's a musical about friendship and sisterhood set to Patsy's greatest hits. What's even cooler about this show is that the show's two leads, Harmony France and Christina Hall, switch off for each performance! This 2019-2020 season open for the Den Theatre will have an extremely limited run from December 5th to the 15th. Hurry! Get your tickets online.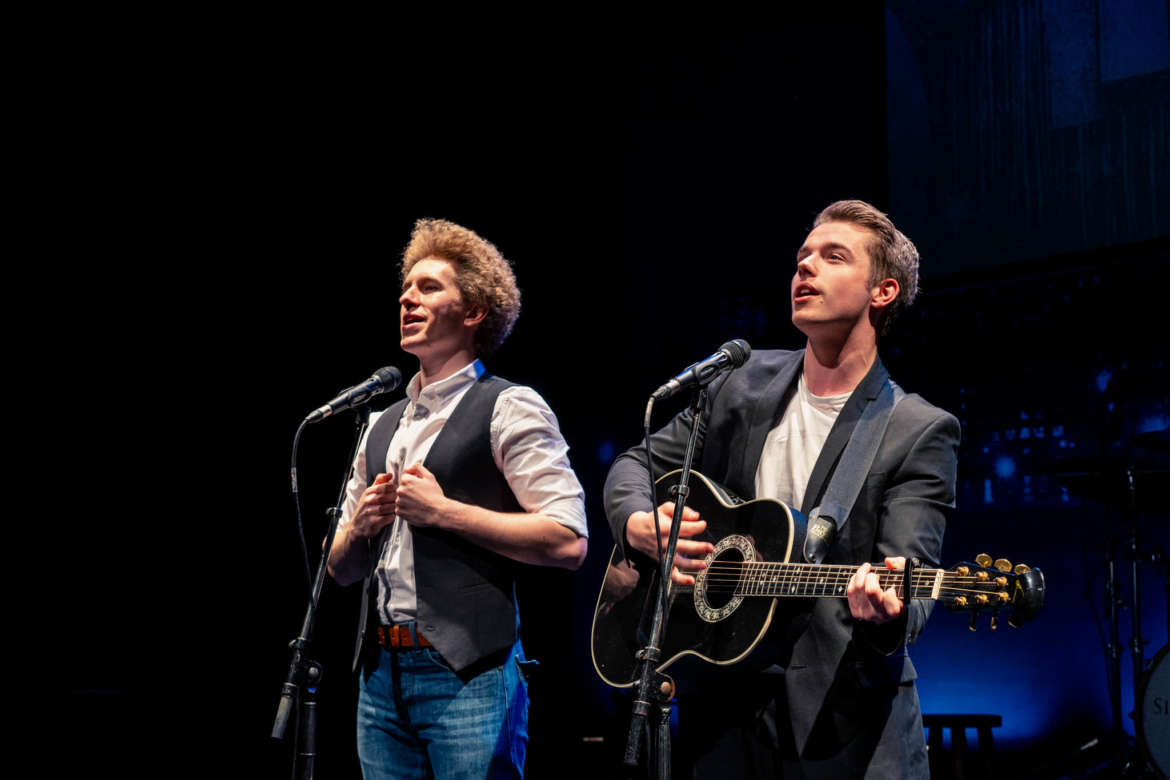 The Simon & Garfunkel Story @ Broadway Playhouse
If you're interested in another true tale of friendship, The Simon & Garfunkel Story show has begun its run at the Broadway Playhouse at Water Tower Place. Instead of the typical musical setup, The Simon & Garfunkel Story features a full band playing live on stage in front of a state of the art projection screen. As you watch the story of the two boys becoming friends in Queens, New York and beginning their career, audiences watch projections of the iconic duo during that time. The story is told through their songs and has been a hit all around the world. But act fast. This show is closing on December 8th! Tickets are available online.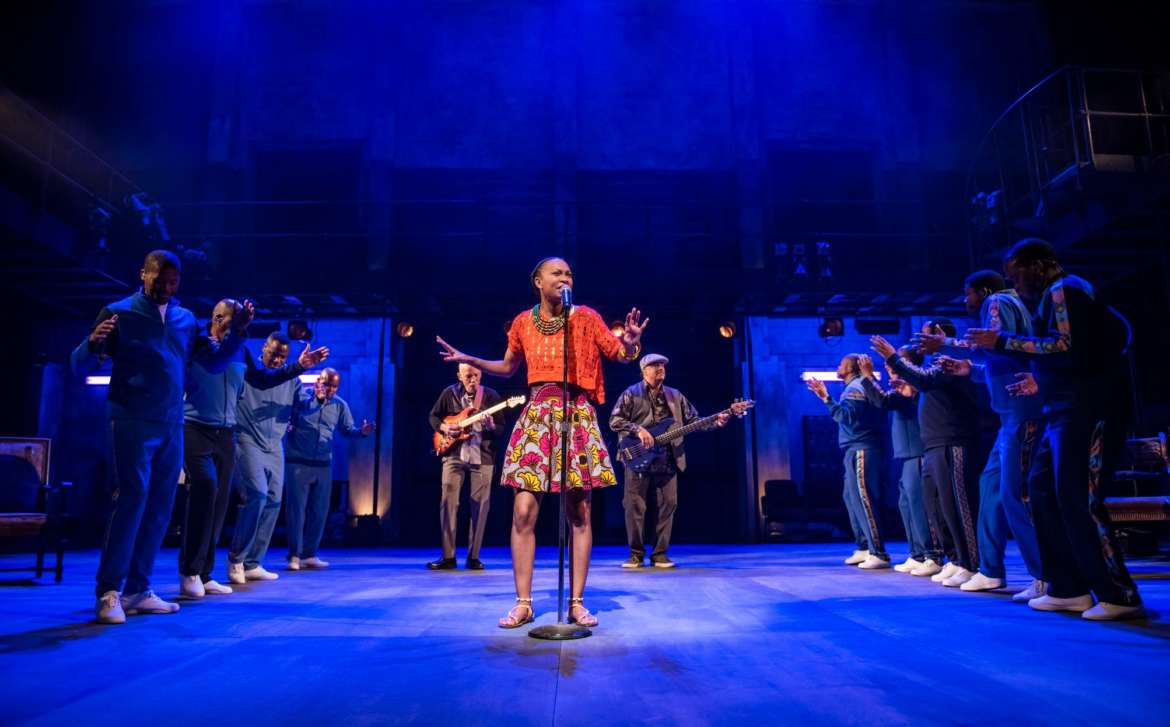 Lindiwe @ Steppenwolf Theatre
In its world premiere at Steppenwolf Theatre, the powerful new local theater play Lindiwe challenges us to wonder: what connects us between this world and the next? Set to the music of Ladysmith Black Mambazo played live, the story of love begins in Chicago's Kingston Mines and continues on through South Africa and beyond. It's a story that focuses on the sacrifices we make in the name of love and the connections we share throughout our lives. Lindiwe marks the third collaboration between the iconic theatre and Ladysmith and is sure to warm the hearts of theatre-goers. This harmonious celebration of love and joy runs for two hours and will be performed from December 3rd to January 5th. Tickets and more information can be found online.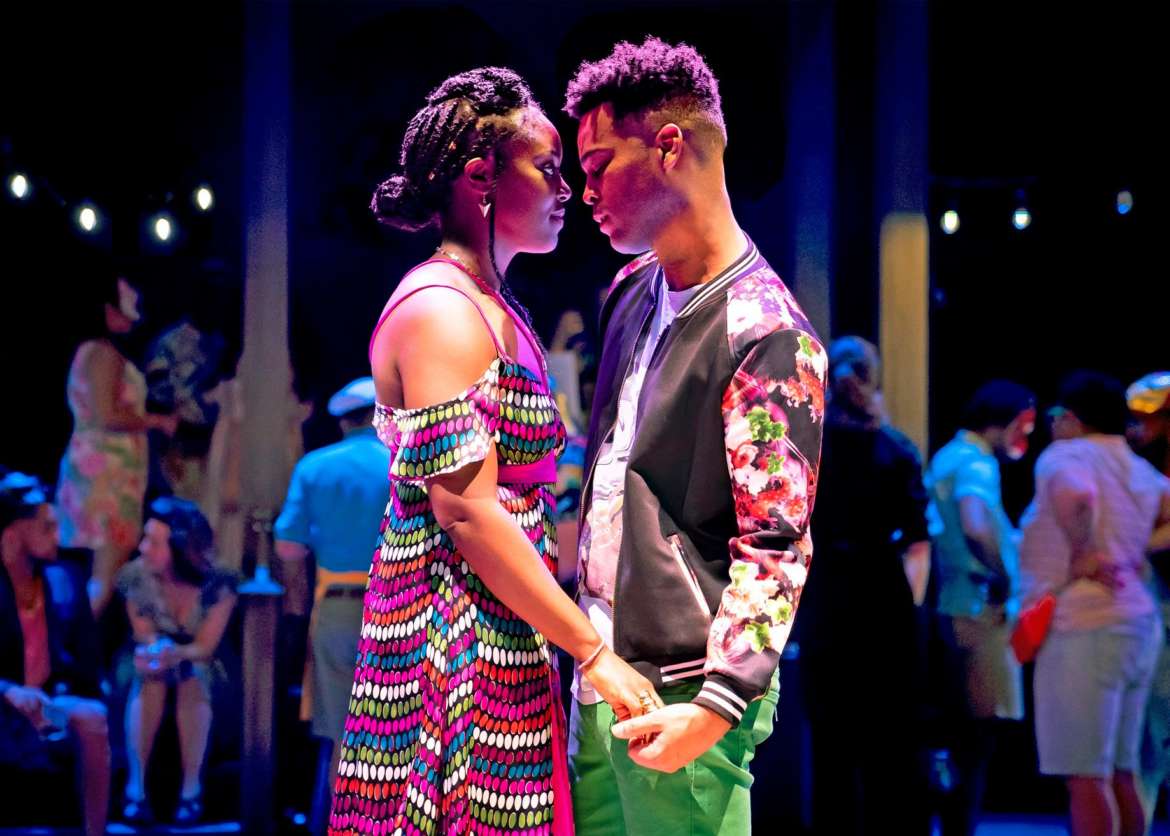 Romeo + Juliet @ Chicago Shakespeare Theatre
For those looking for a fresh take on a classic, the Chicago Shakespeare Theatre at Navy Pier has you covered. Running now through December 22nd is Barbara Gaines's Romeo + Juliet. Instead of placing this story in the past, Gaines sets it in Chicago… in August of 2020. Instead of focusing on the story between the star-crossed lovers, she cracks open the story a little more and focuses on the inherent hate that the parents of the Montagues and Capulets are passing down through the generations. After all, the deaths of Romeo and Juliet are not brought on by their love, but by their families' "ancient grudges," which essentially means that hatred begets violence and often the violence is senseless. As Gaines said, "I placed it in the future for only one reason: because none of these deaths need to have happened." Tickets can be found online.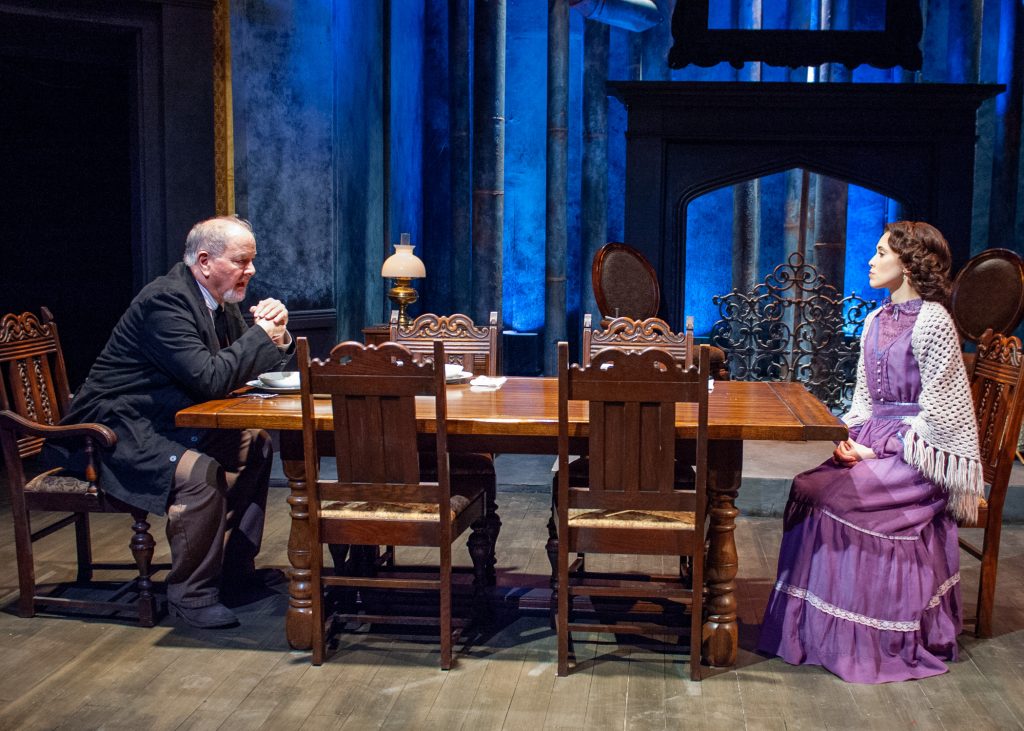 Rutherford and Son @ TimeLine Theatre
This rarely produced adaptation of Githa Sowerby's Rutherford and Son follows the story of a woman's "place" in a male-dominated society in the north of England in 1912. This local theater show at the Timeline Theatre continues, "The patriarch of the Rutherford family has spent decades building a respected glassworks company to pass on to his children, without any say from them. Caught between passion, purpose, and expectation, John, Richard, and Janet struggle to break free from an oppressive and narrow-minded father who is dead set on writing their stories himself." However, John's young wife, Mary, is less connected to the ambitious family and will do anything she can to stop the merry-go-round and create the life that her own young son deserves. Named one of the "100 plays of the century", Rutherford and Son will run through January 12th at the Timeline Theatre on W. Wellington Ave. Tickets can be found online.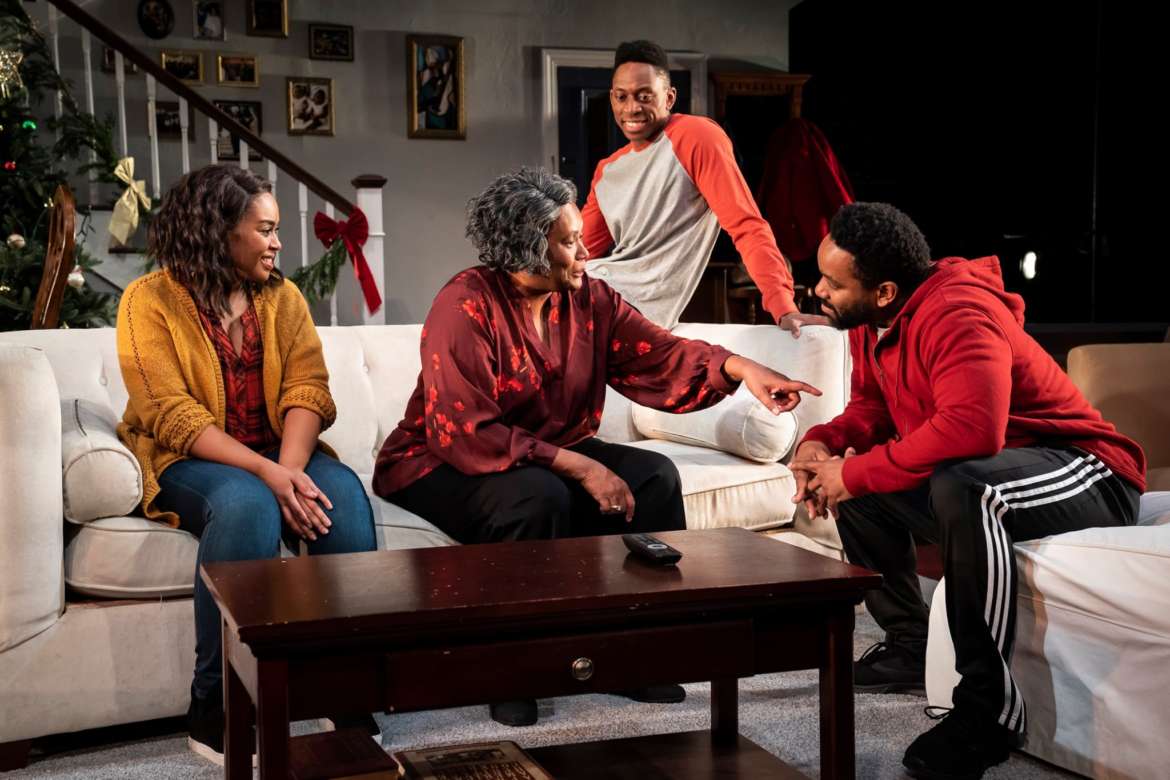 The First Deep Breath @ Victory Gardens Theater
A story rife with family suffering, The First Deep Breath follows a pastor and his family as they plan a special anniversary service for the daughter who was lost six years ago. What is meant to be a celebration of her life quickly turns to drama as the son believed to be responsible for the daughter's death returns home from prison. His return causes the family to face head-on the secrets and the lies that they've been hiding and telling themselves for the last six years. Written beautifully by Lee Edward Colston II, The First Deep Breath takes a look at how easy it is to tear each other down in order to stay afloat. Playing now through December 22nd at the Victory Gardens Theater, this world premiere is sure to grip audiences until the very end. Tickets can be found online.
At UrbanMatter, U Matter. And we think this matters.
Tell us what you think matters in your neighborhood and what we should write about next in the comments below!
READ MORE LIKE THIS
DOWNLOAD THE URBANMATTER APP
FIND PARKING